When the second generation 240SX rolled off of the assembly line, it wasn't exactly engineered those of us who are big and tall in mind. Even if the seat was positioned back in the furthest position, drivers who were 6'4 and up would either hit their helmets on the roof or be sitting uncomfortably which brought forth the solution; bolt the seat directly to the floor! In the S14 chassis it isn't exactly that simple because of the exhaust hump that is formed into the underbody of the chassis, so it has to be removed in order for the lowest seating position to be obtained. Easier said than done, check out the process below!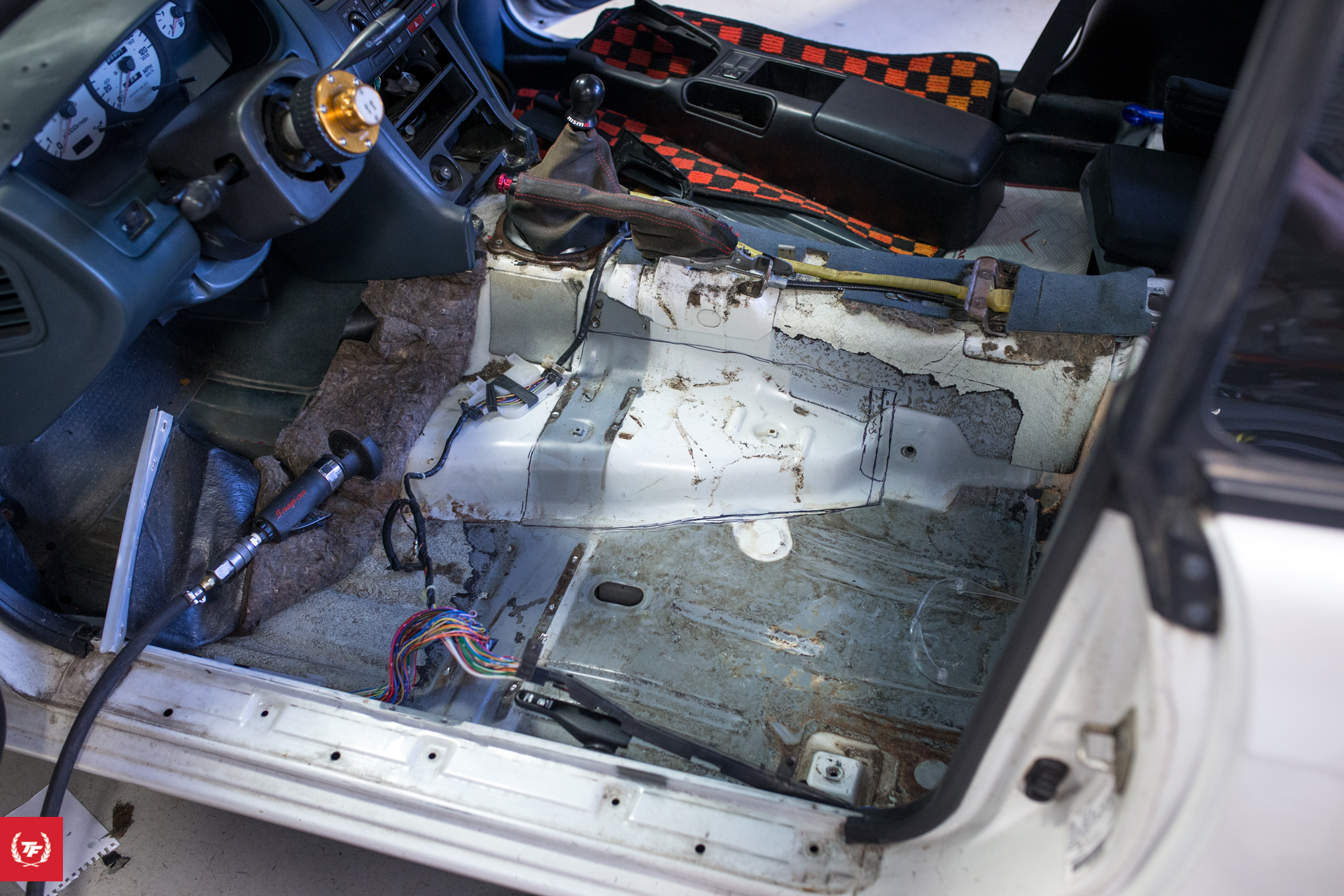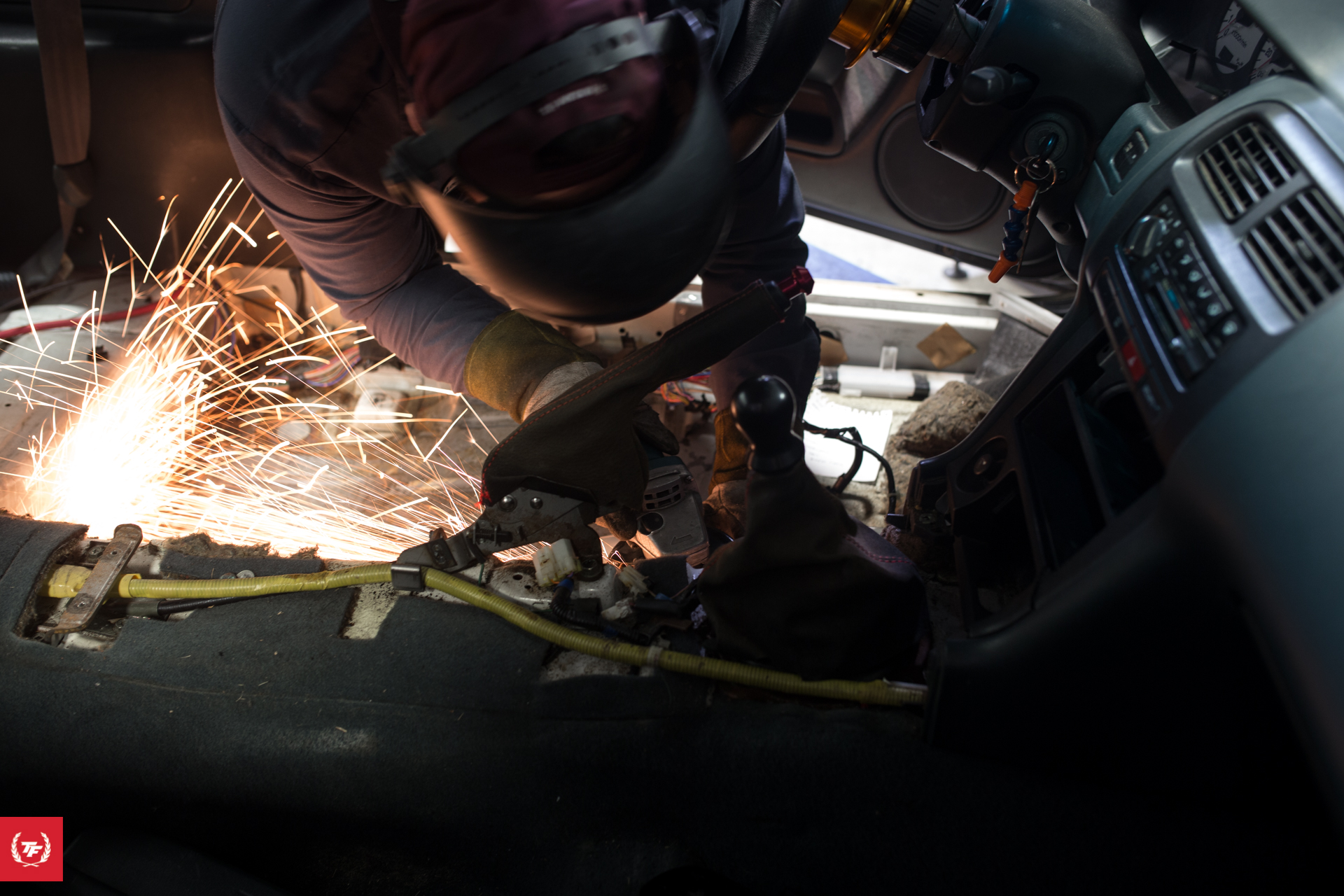 Cutting begins!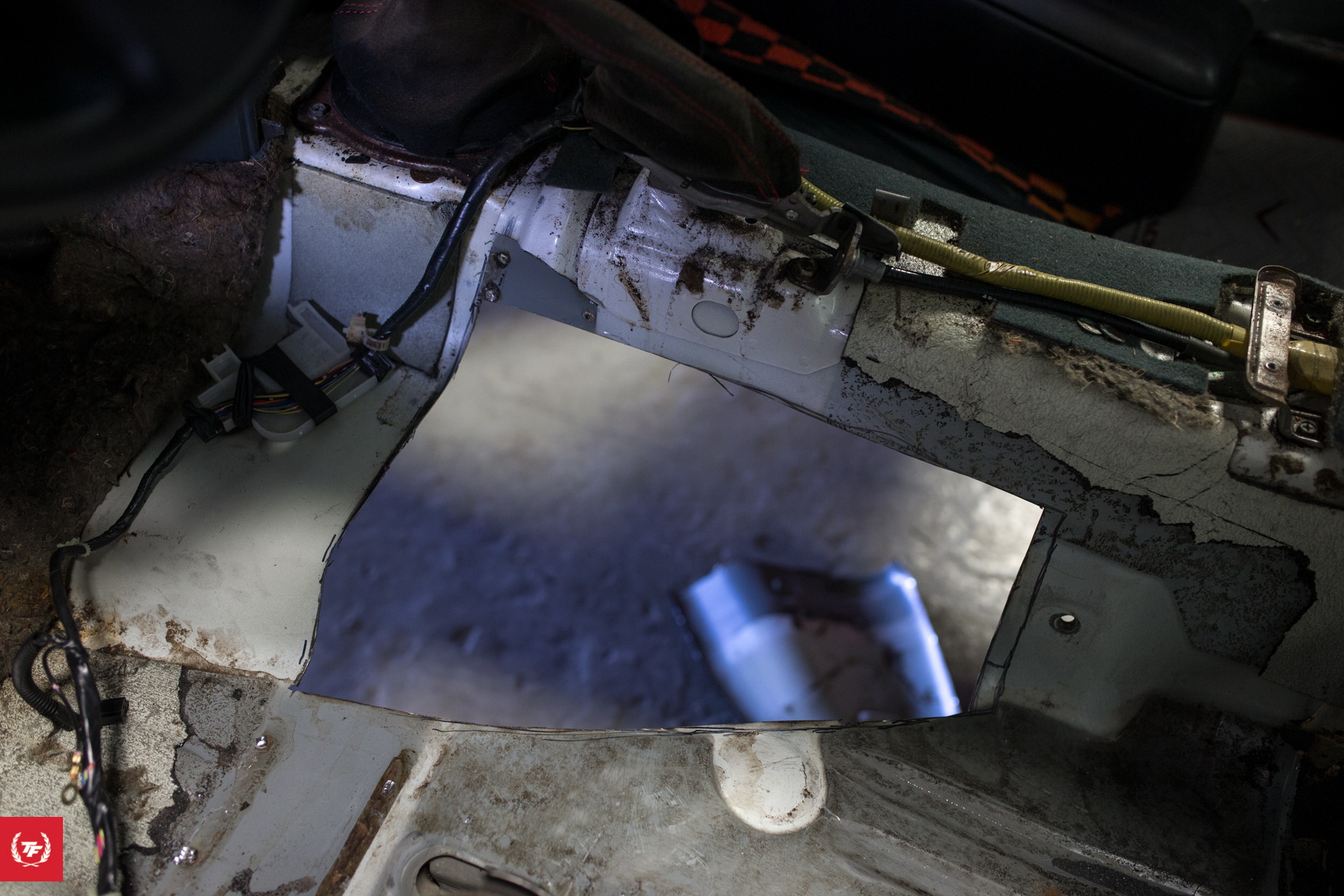 Goodbye floor hump!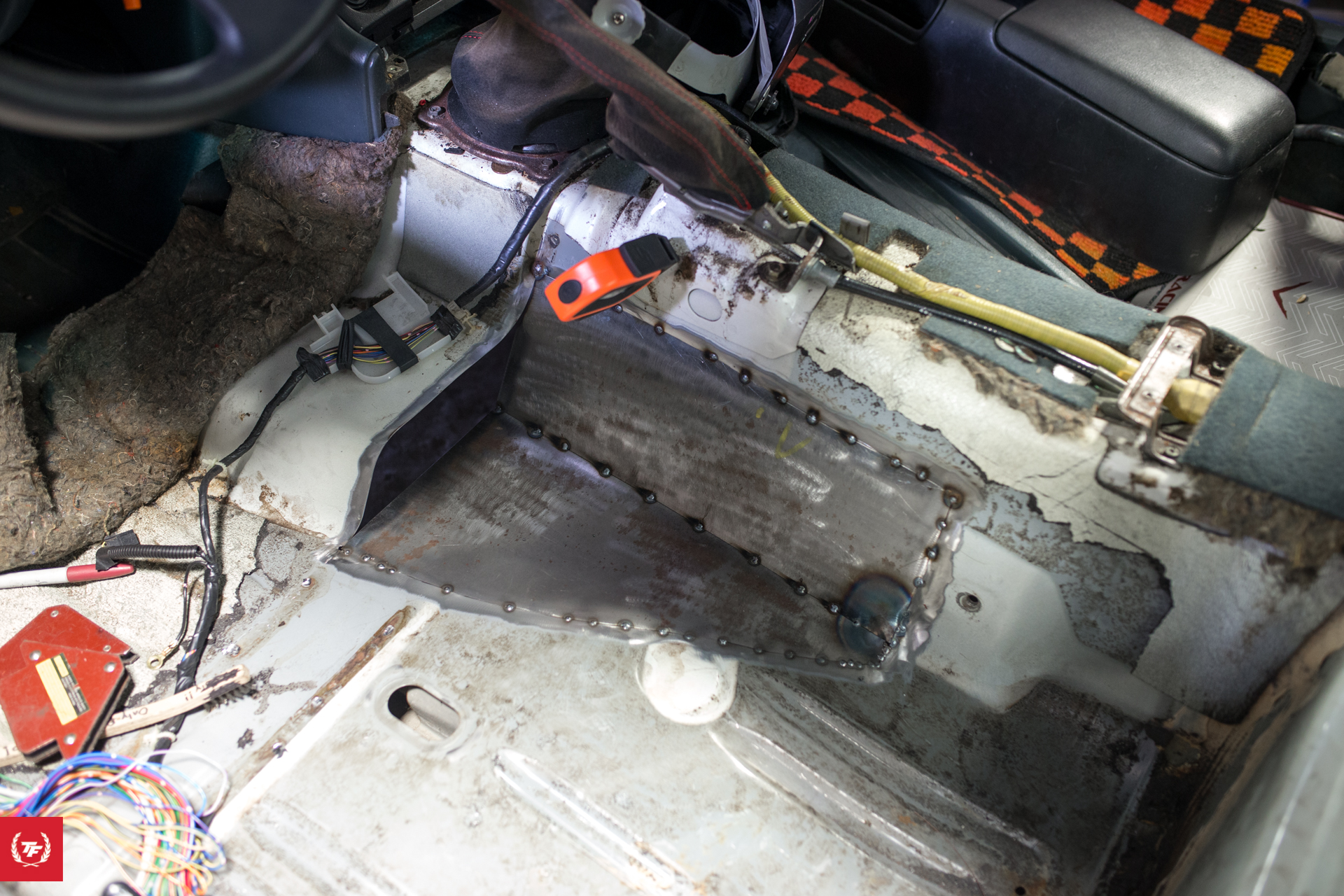 New plates tack welded in almost completely.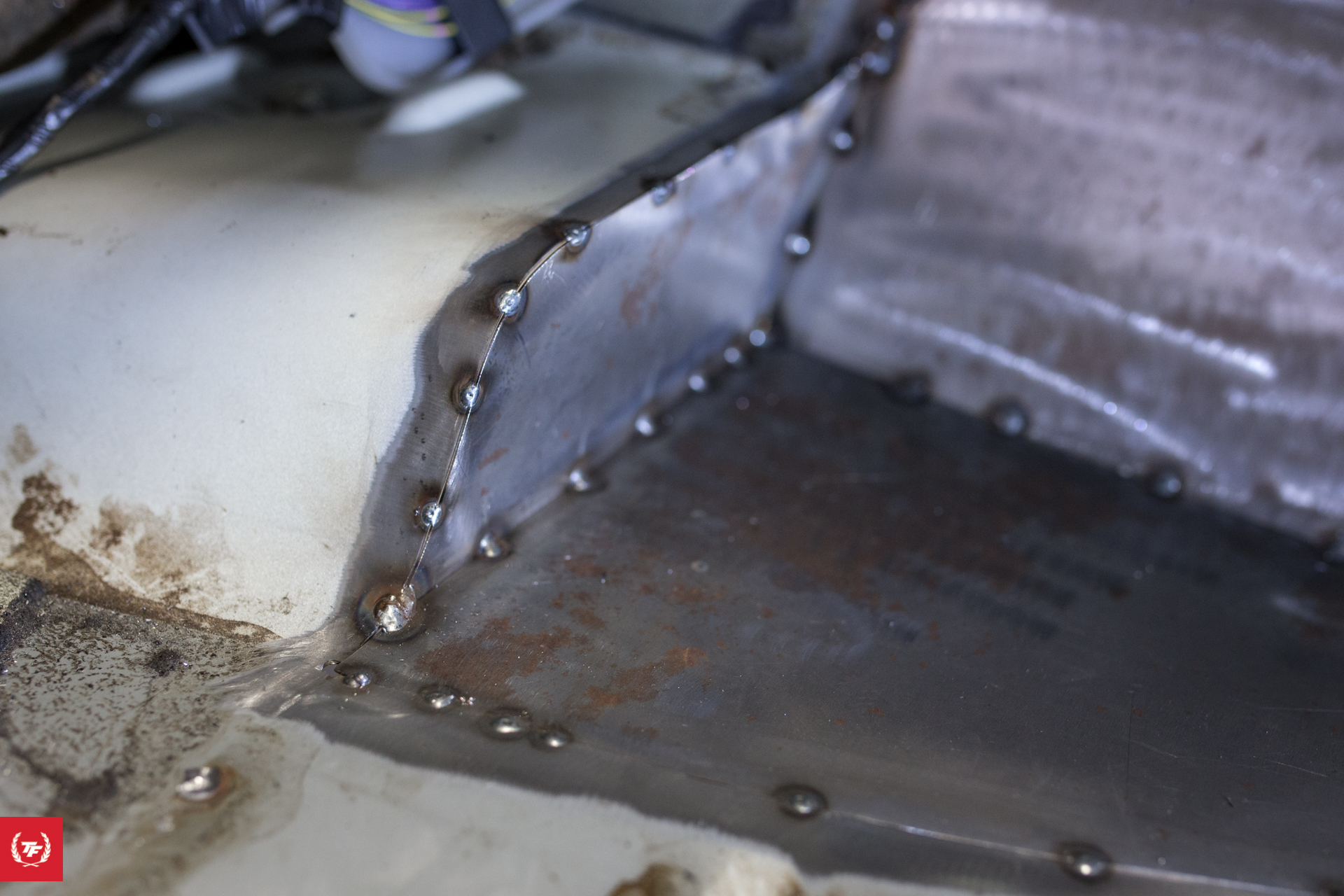 Close up of the hump cut + replacement floor plates.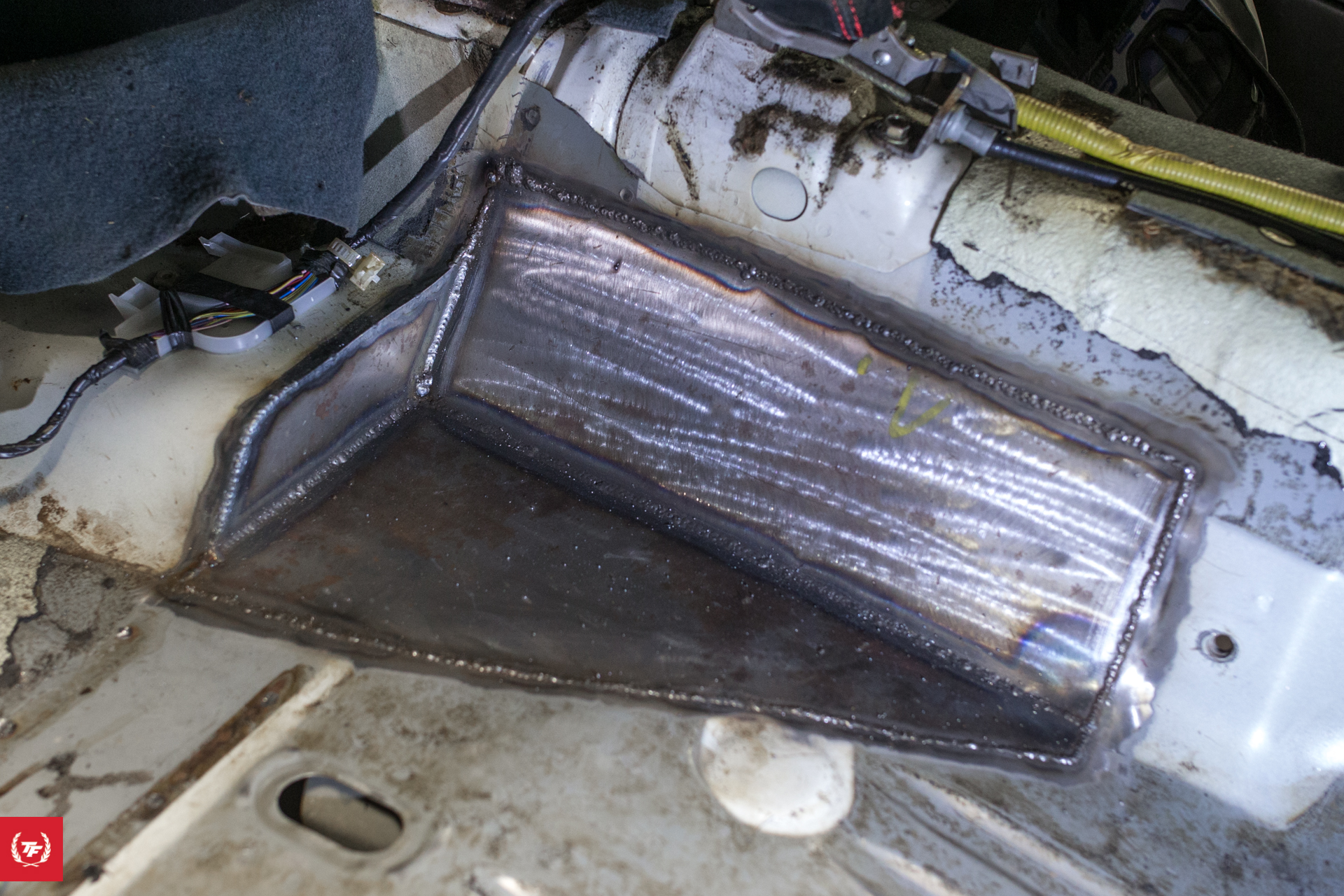 Welding finished on the new floor.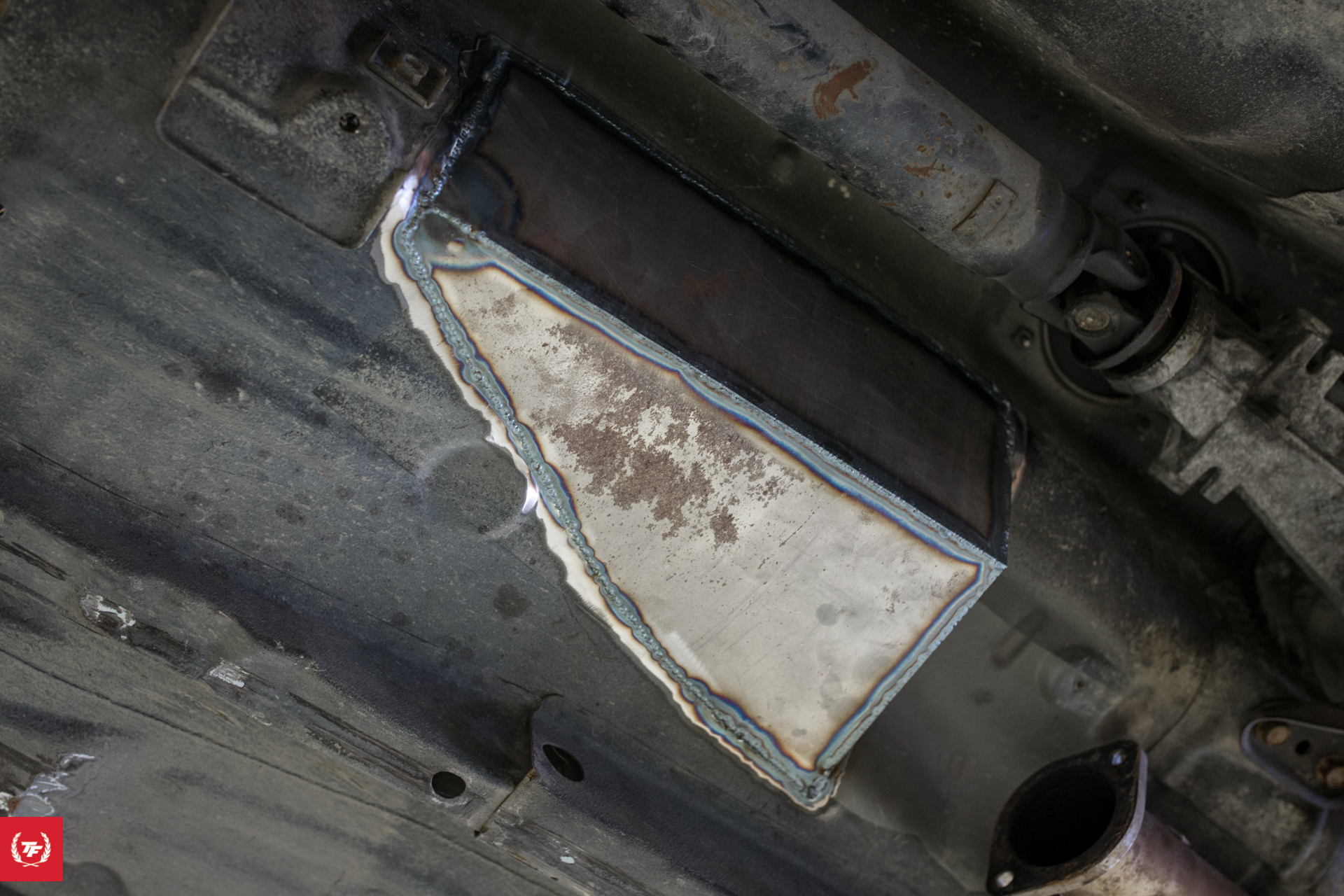 View of the new floor from beneath the car, before the rails are fabricated and the bottom is coated.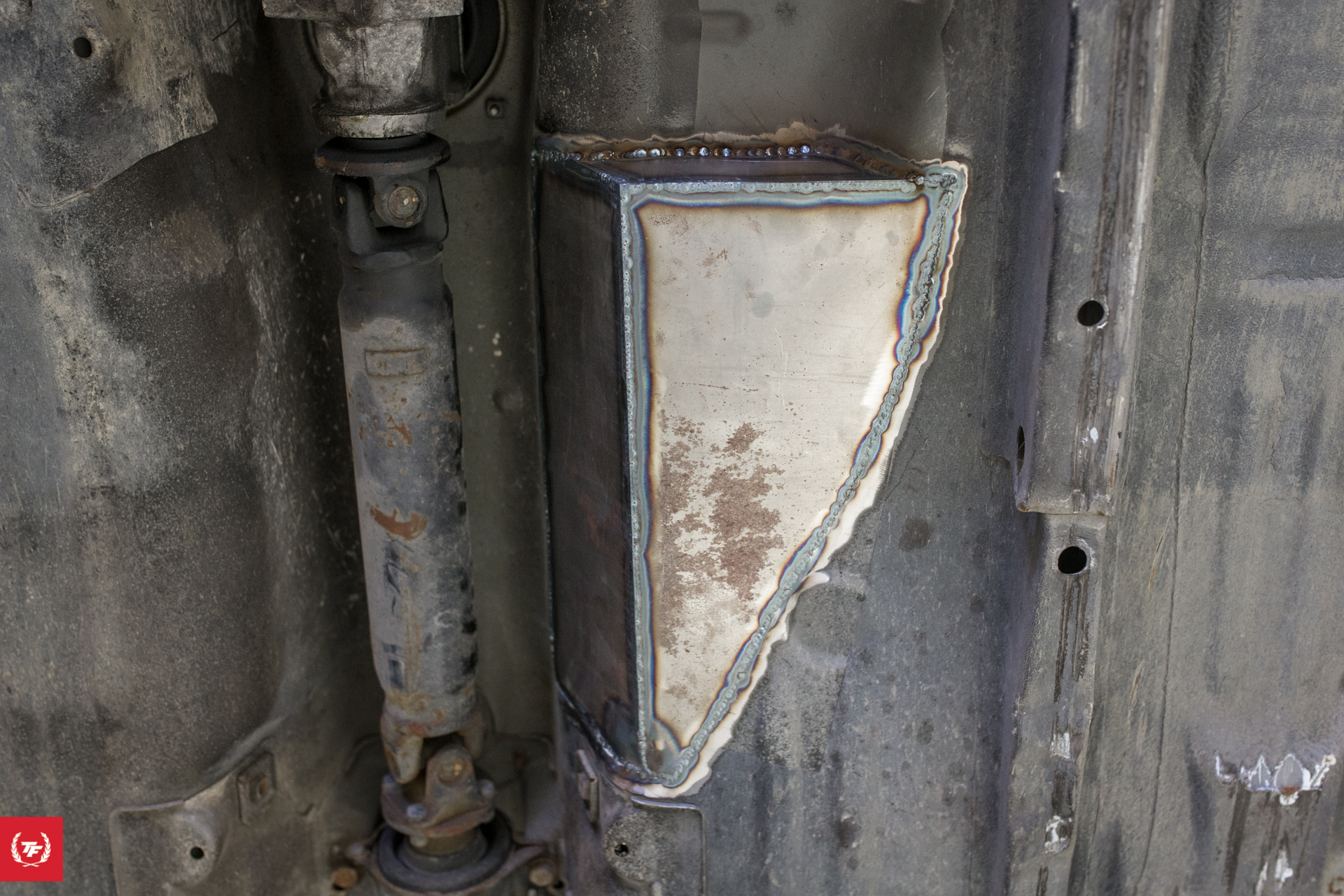 Another angle to see the clearance.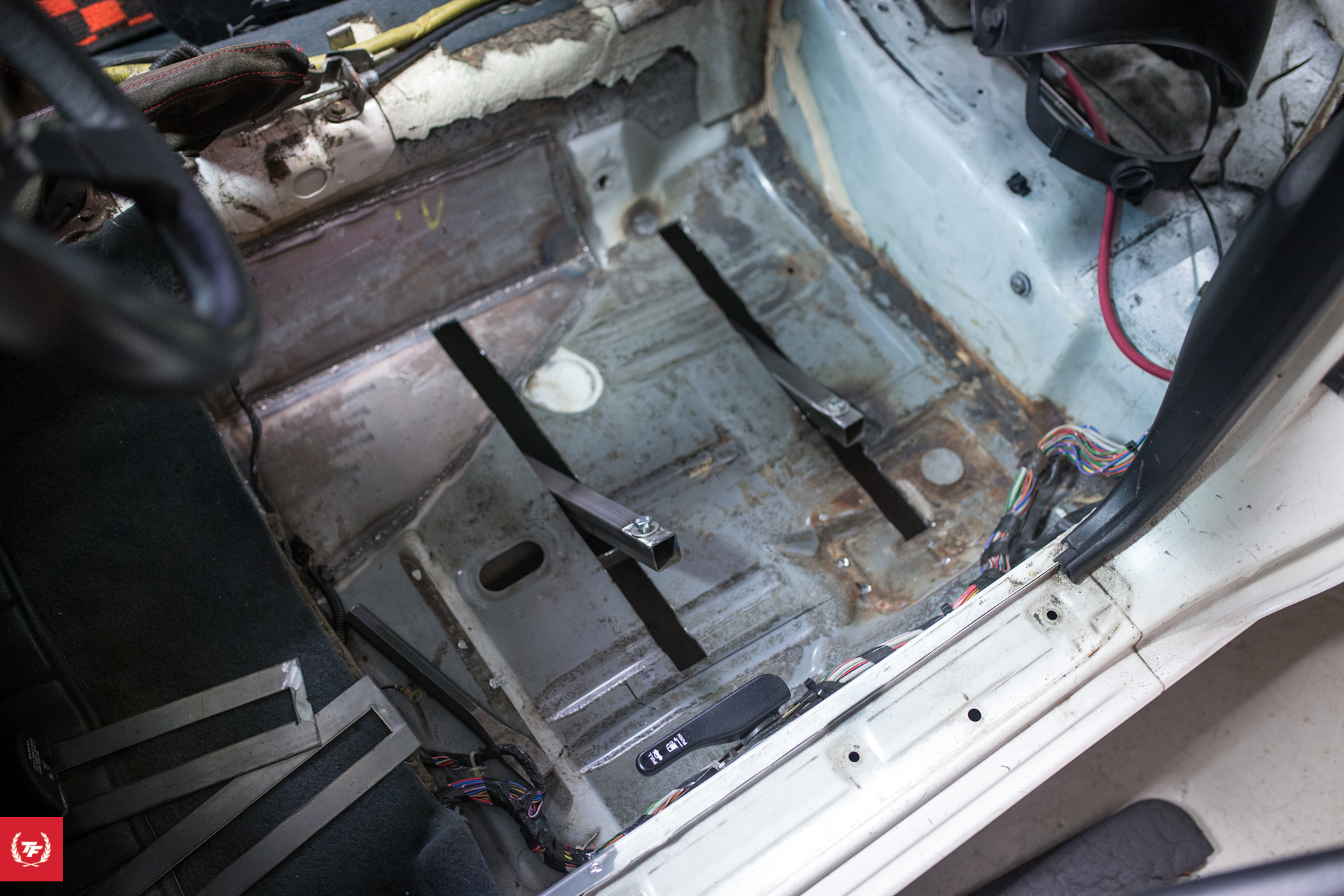 More cutting into the floor, we used these metal bars to serve as strong mounting points for the seat rails.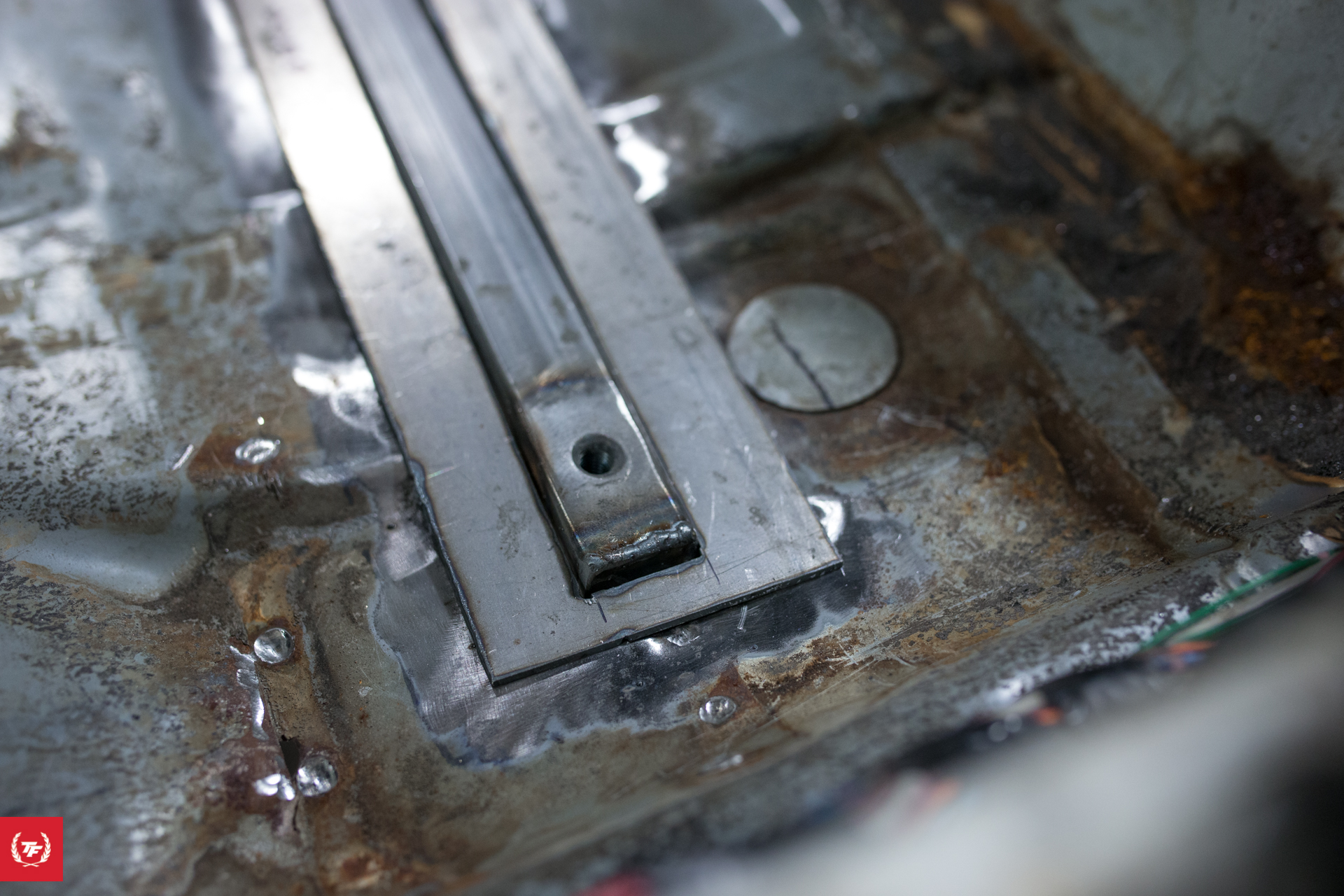 Here is the metal bar fitted up with a plate for extra support and strength.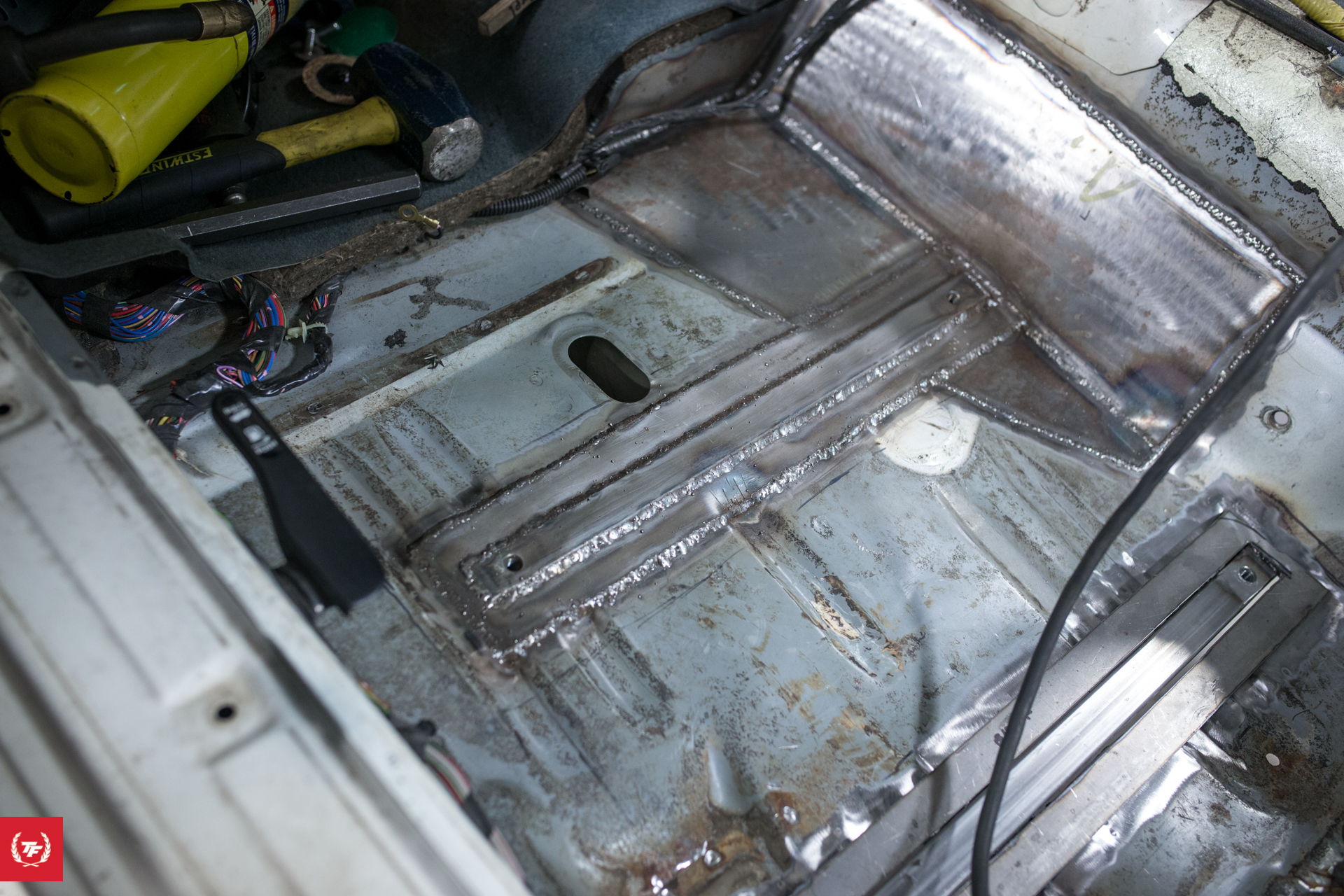 One of the floor bars welded in!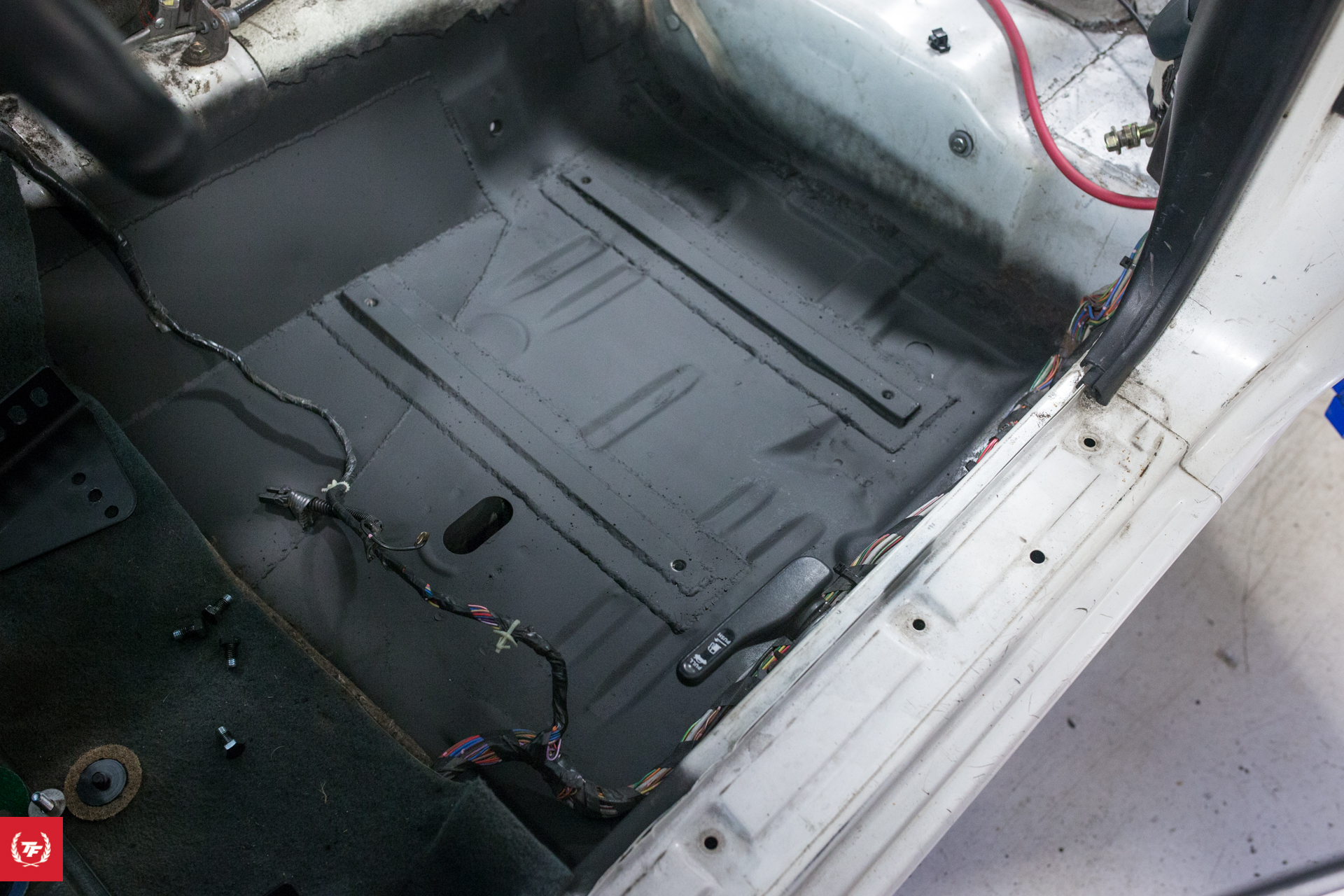 Both bars complete and finished off with a coating of protective paint.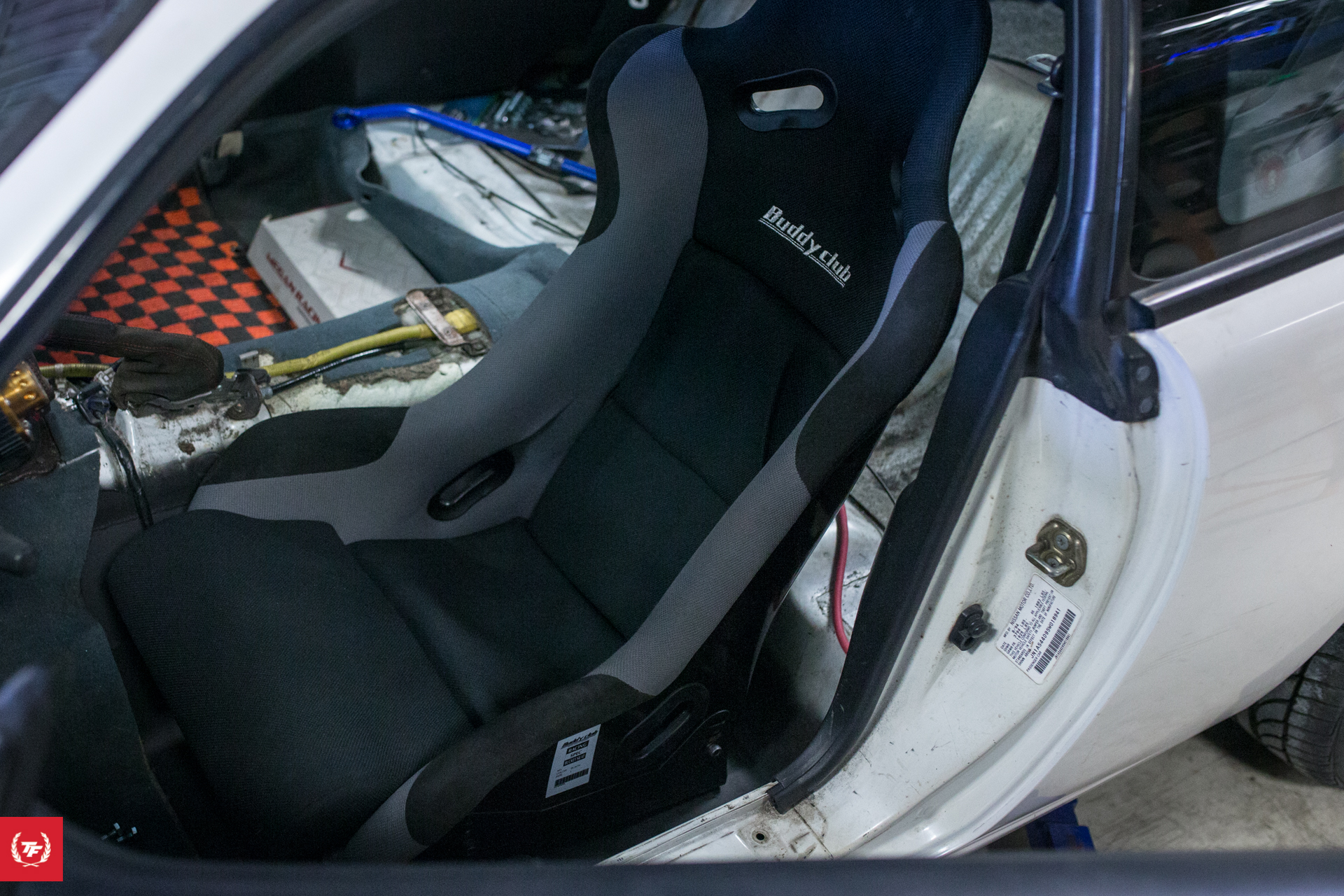 Mocking up the seat in the car, sitting super low and far enough back to comfortably fit the customer.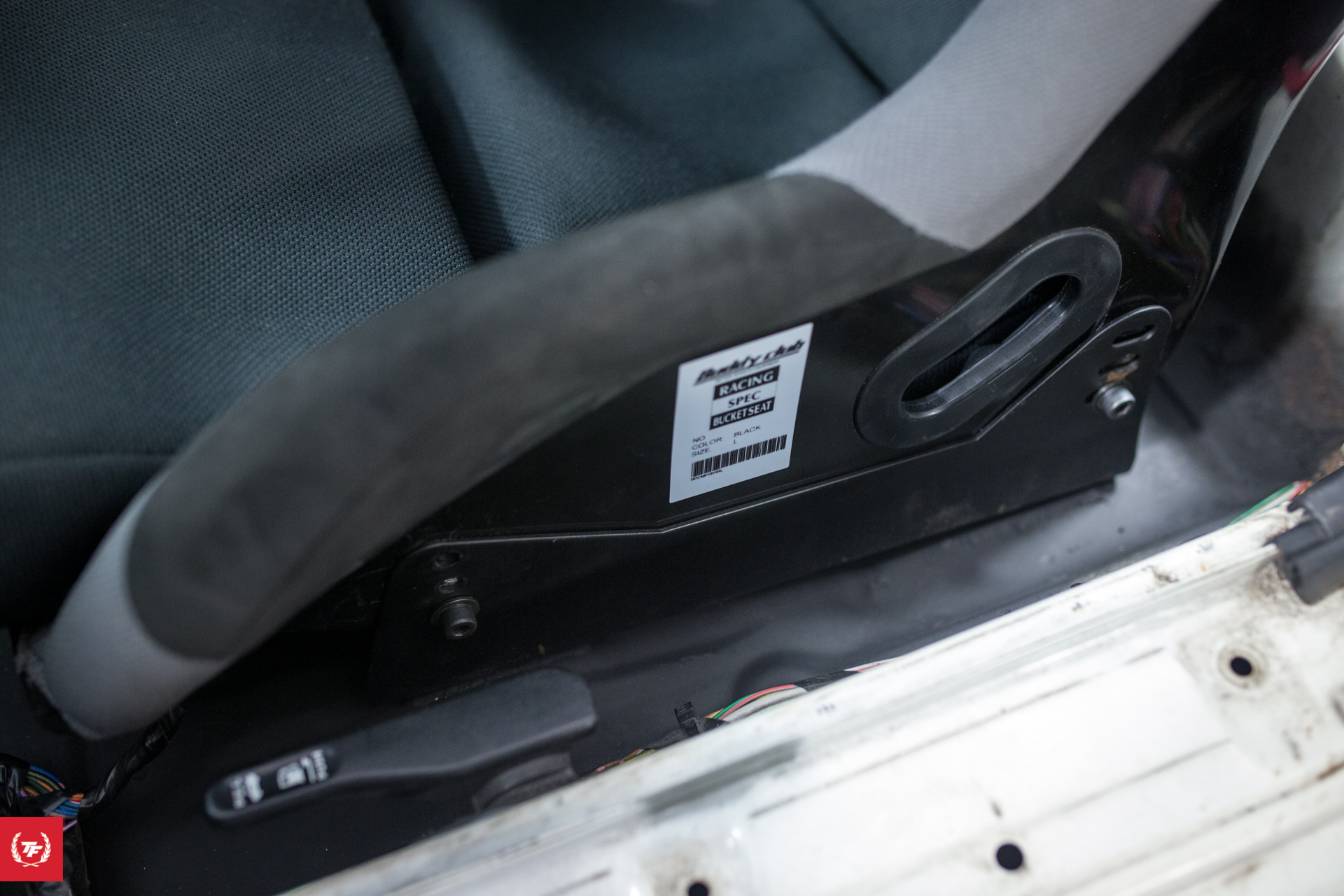 LOW!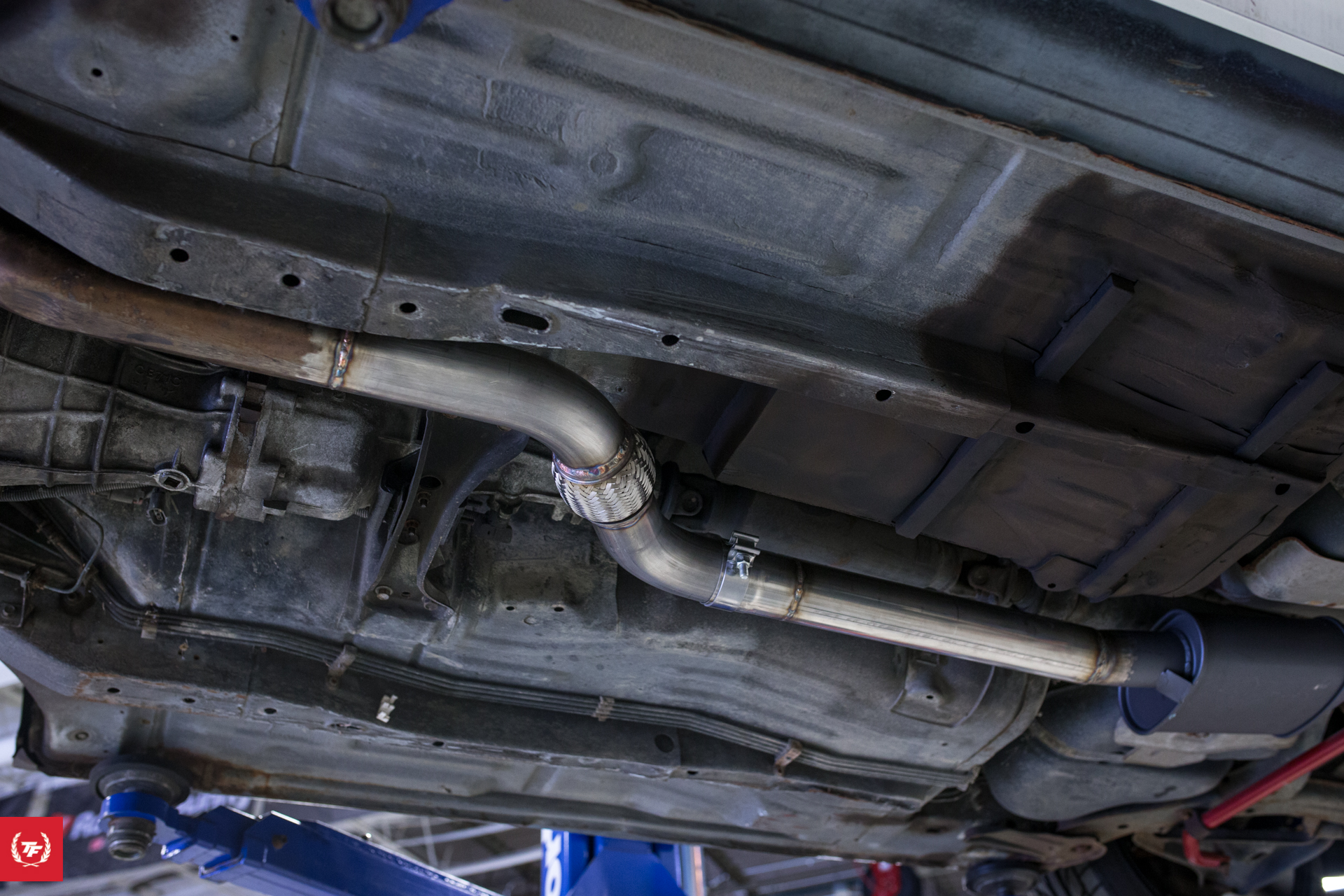 Because the exhuast hump was cut out of the floor, we also had to re-route the exhaust to accommodate the modified floor pan addition. We cut up a brand new HKS high power exhaust and the used downpipe to maneuver around the floor pan, and also added a flex joint for good measure.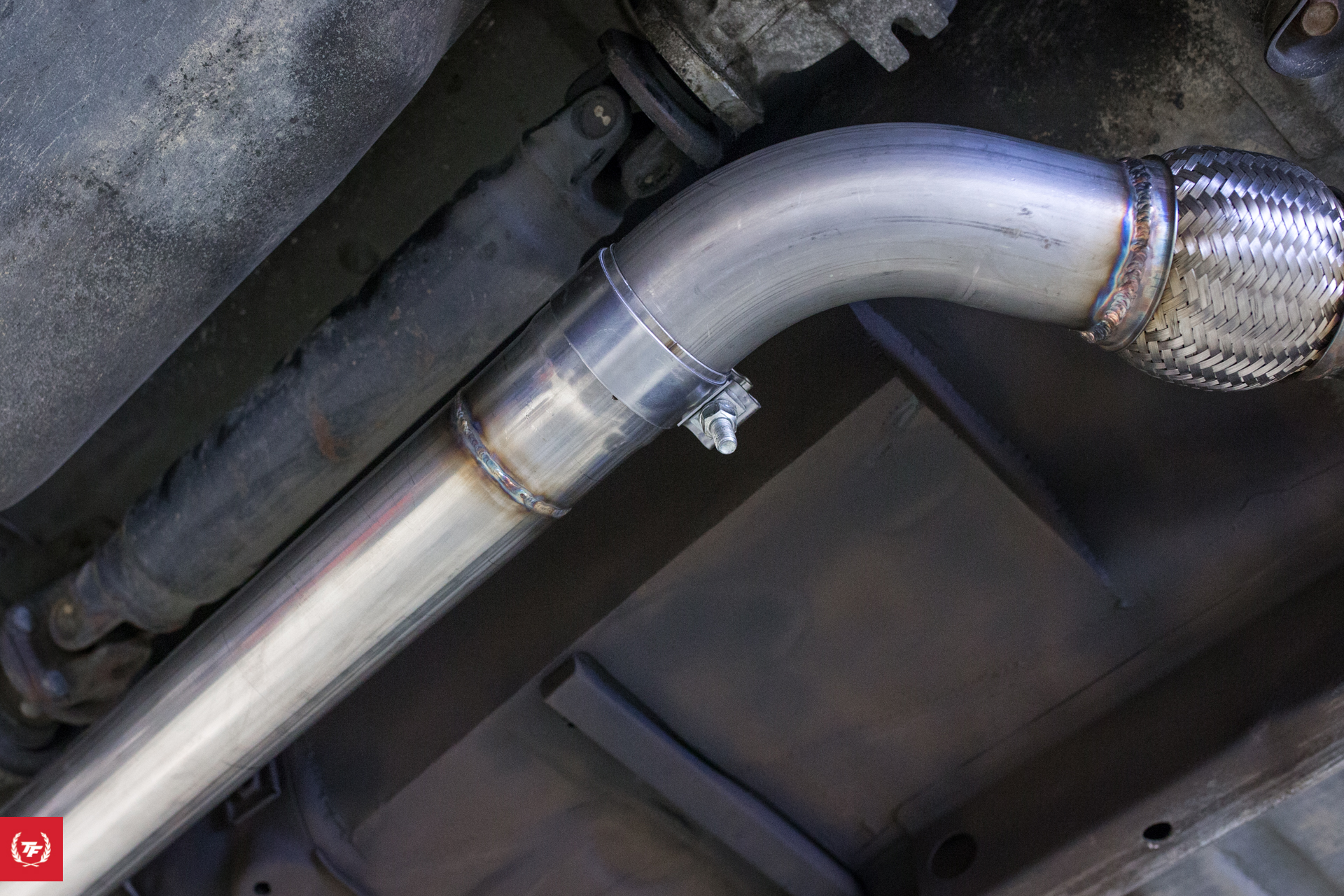 Close up of the section by the floor pan we added! Plenty of clearance for both the chassis and the ground!