Last week, we had one of our long time customer's stop by in his Silvia K's! Aaron was in town after AUTOMASS  the previous weekend and decided to swing by and say hi, the perfect time to snag a few shots and throw his car on the blog!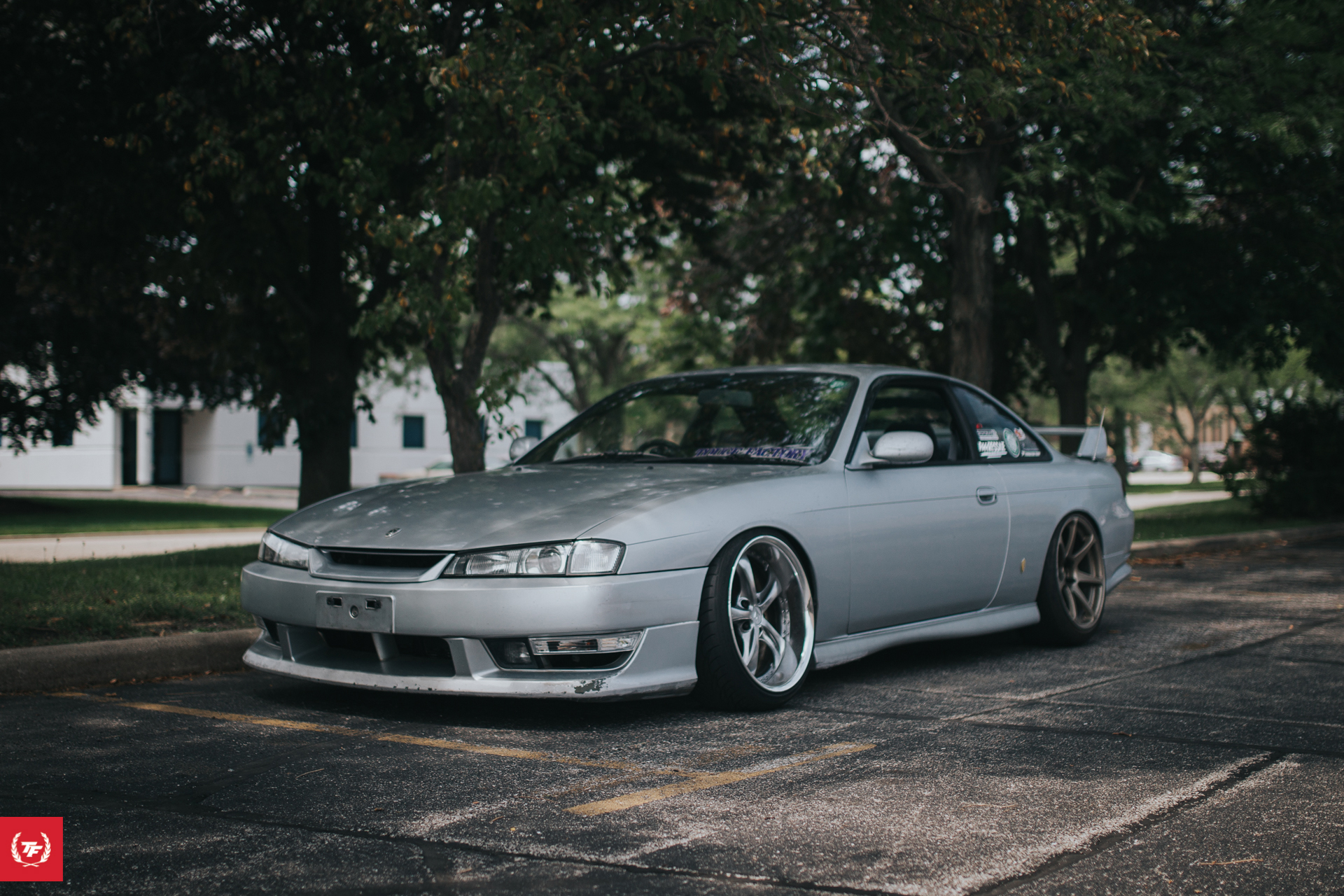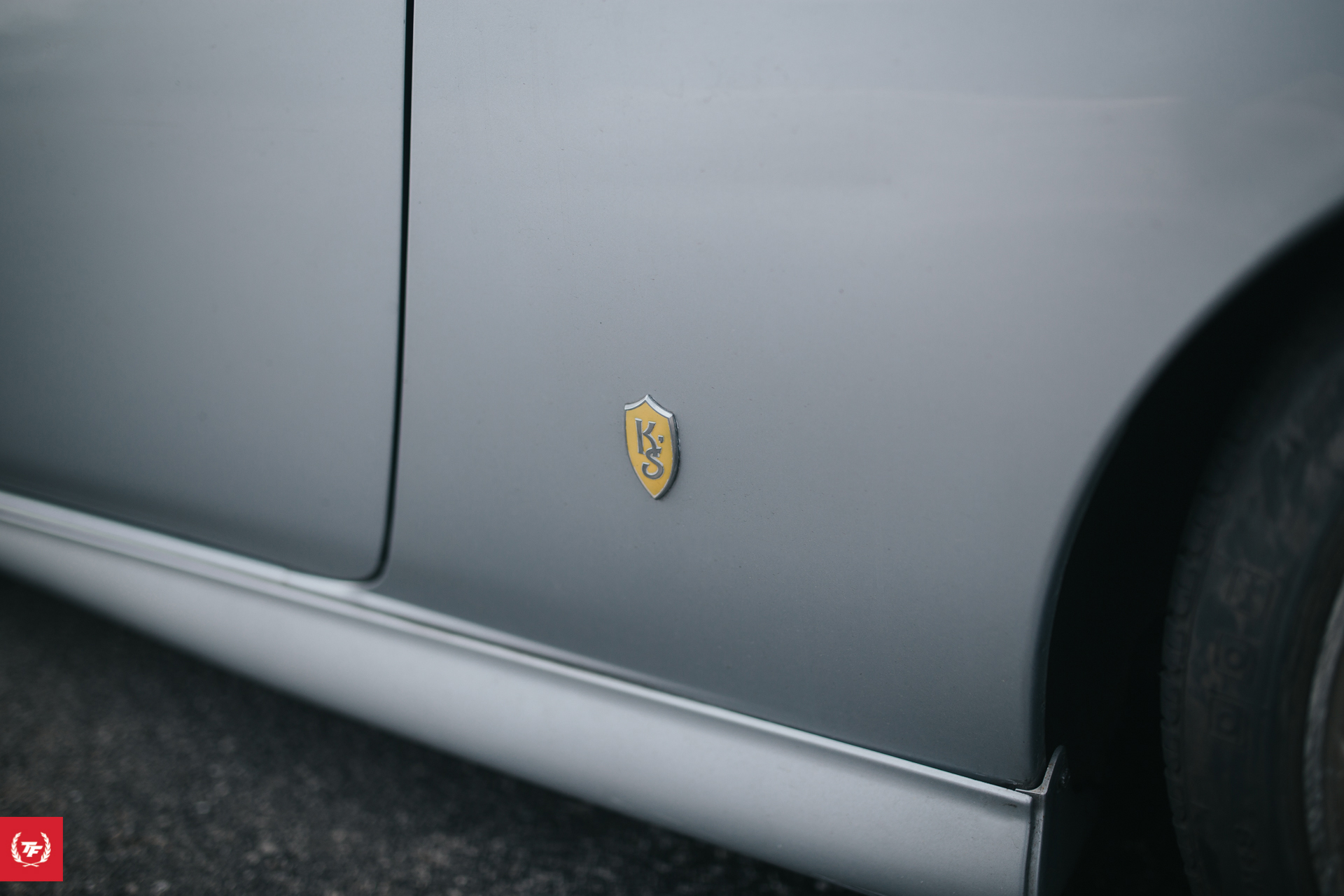 The K's designation was the highest trim available to the S14 Silvia.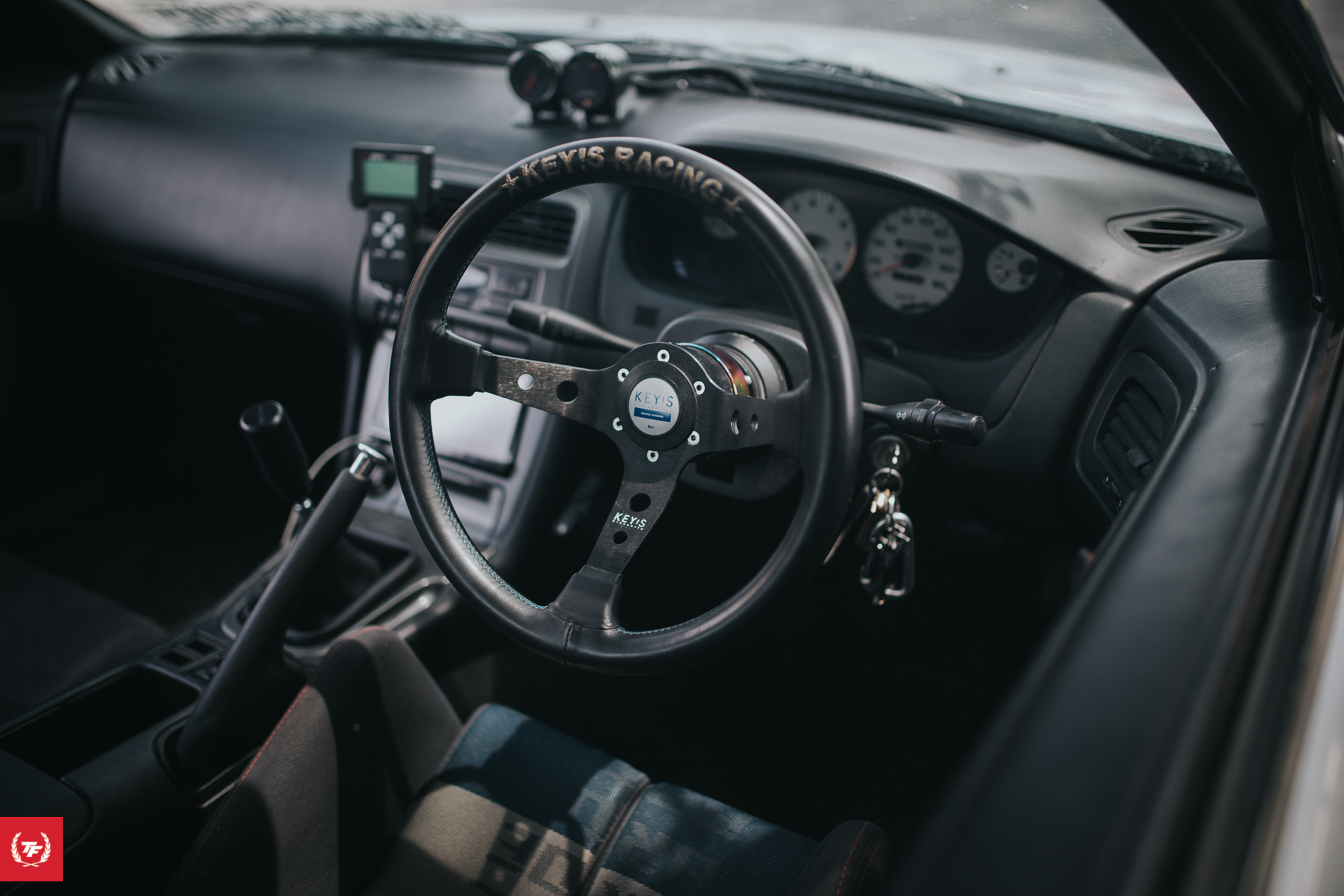 Interior finished off with a KEY!S RACING Deep 330mm leather steering wheel.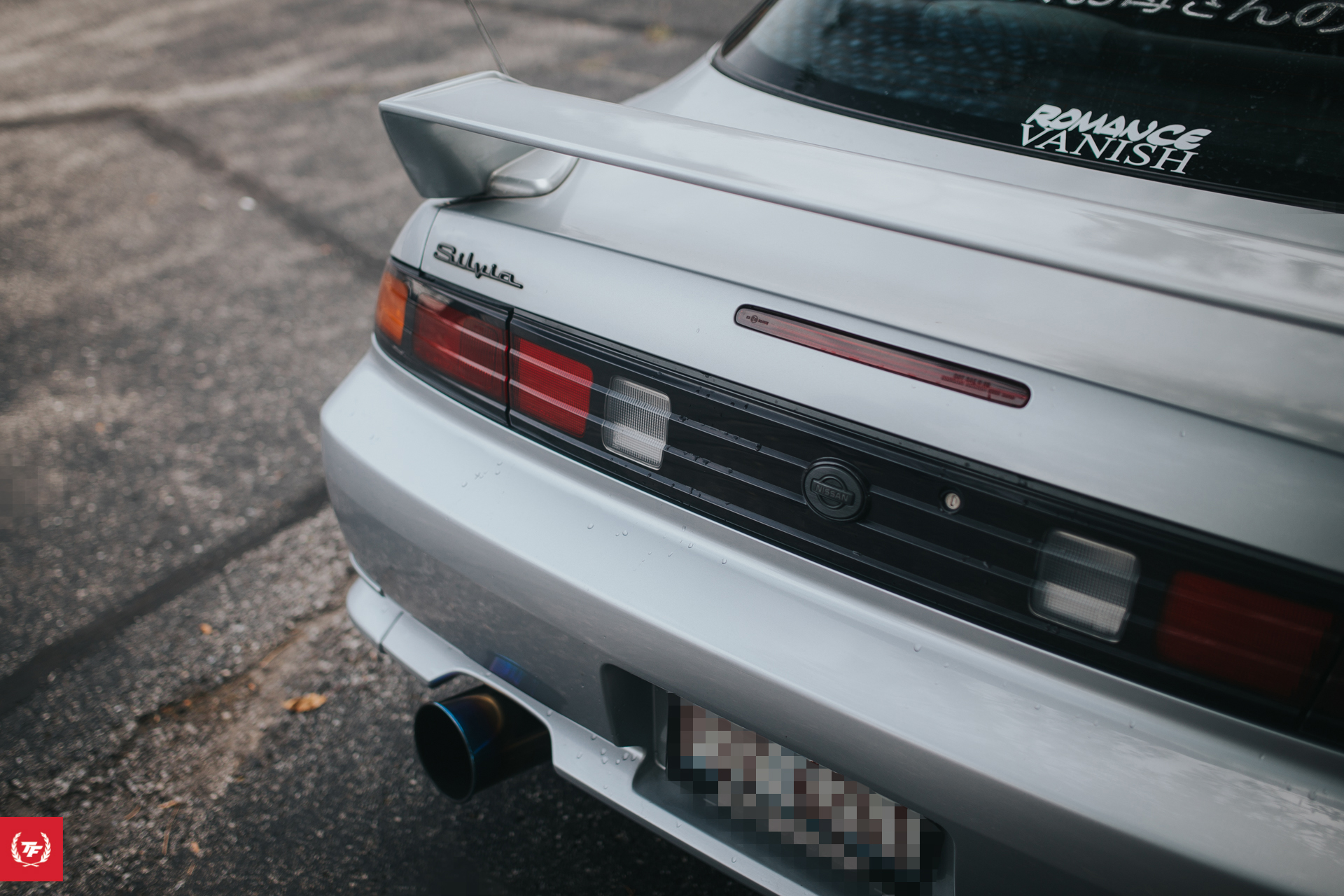 Silvia!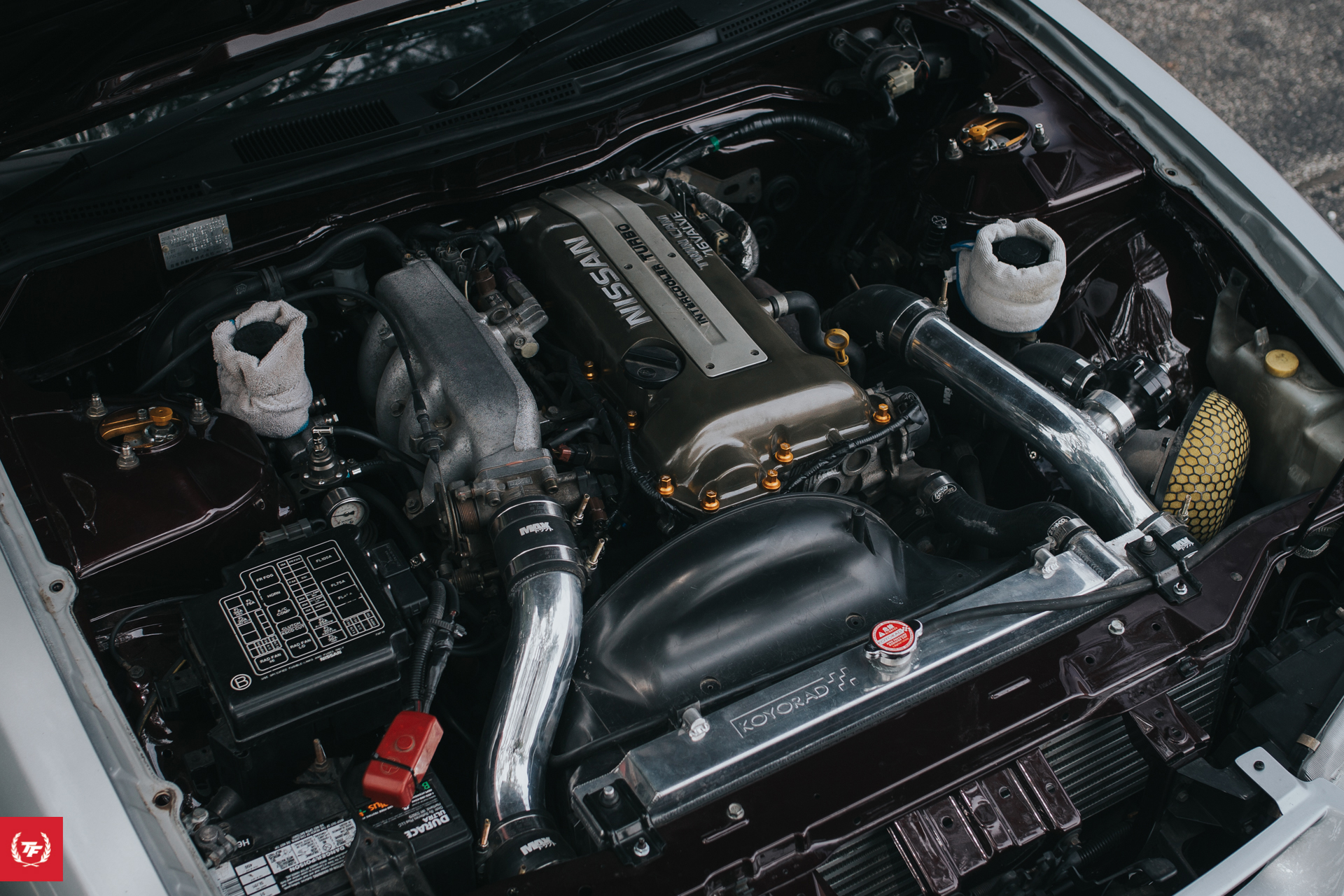 Aaron's previous S14's heart lives on in this Silvia; Koyorad radiator, PBM high mount intercooler and our S14 SR gold hardware to finish it off!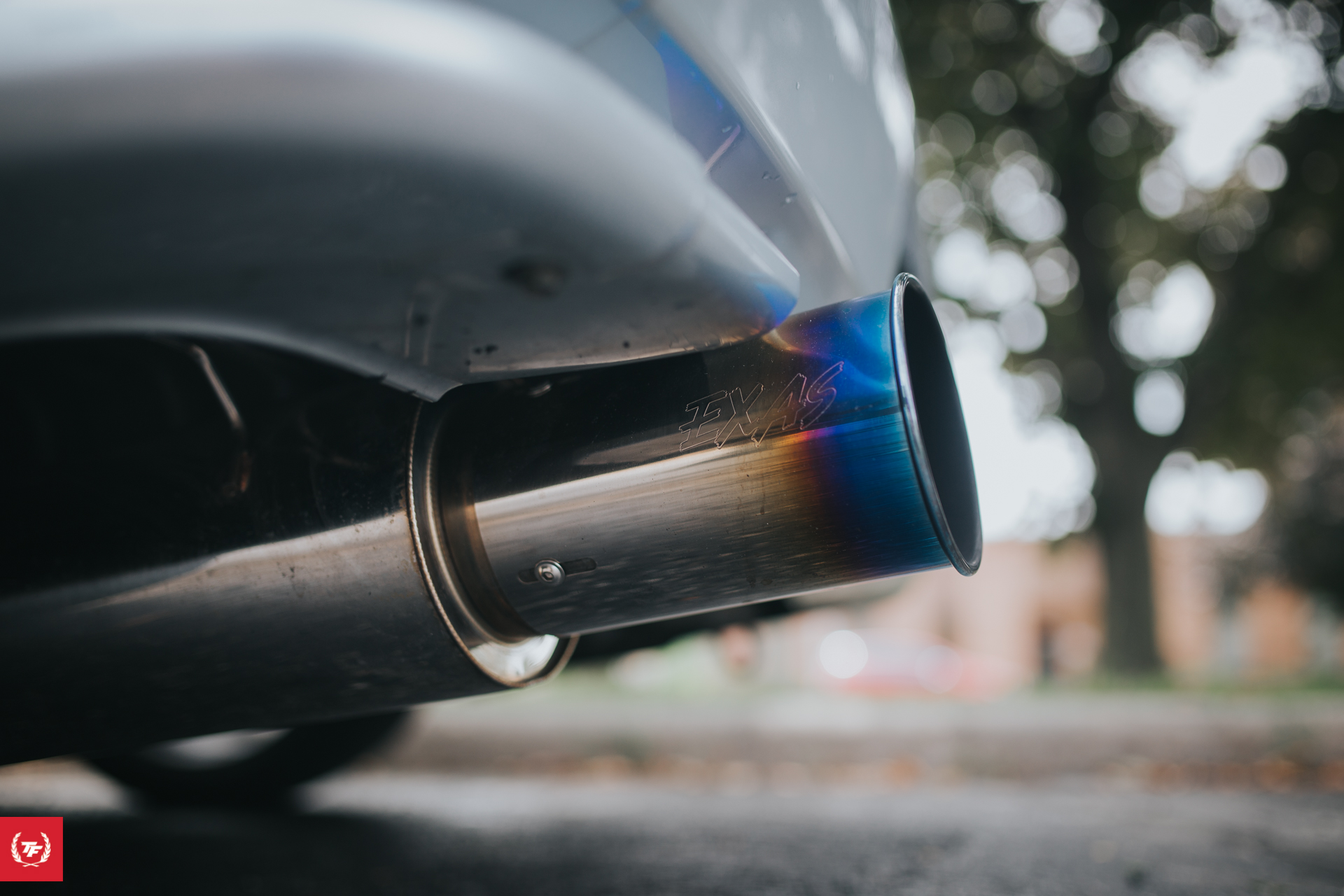 GP Sports EXAS exhaust. The tip is MASSIVE.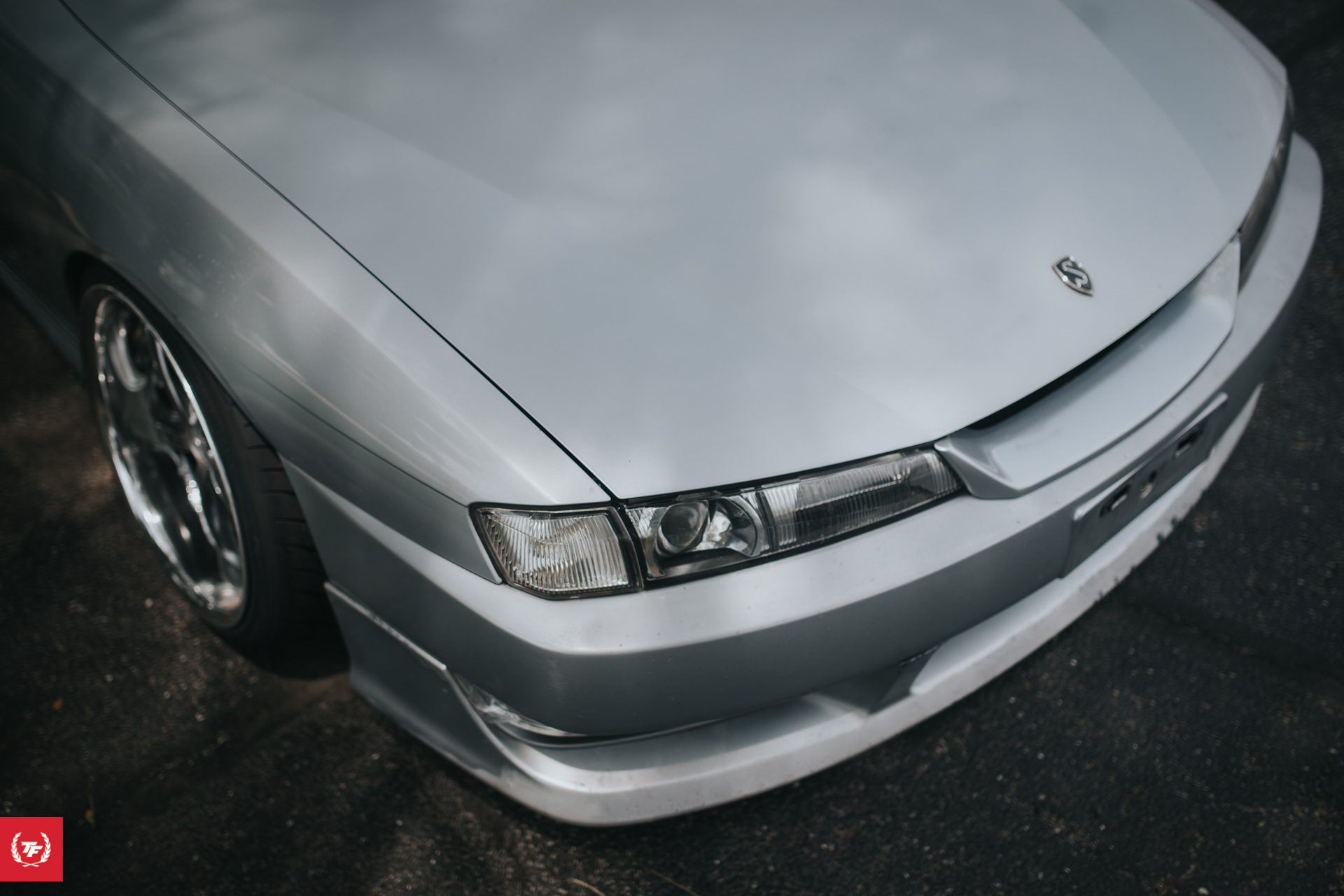 Something about OEM aero, especially from Japan. Very cool.
Aaron has plans to spice the car up with GP Sports aero in the future, as well as different wheel options and a respray. Check out this car at DDay events and Final Bout!