The latest goodies to arrive for our Mustang came in from our friends at UPR products to help us eliminate unwanted blow-by and unwanted crankcase pressure that our now 660HP Mustang generates while under boost and during normal operation. We've had problems with oil spewing out of the Procharger race valve and getting everywhere in the engine bay, so we are eager to see how these products stack up on our Mustang before GRIDLIFE Midwest next weekend!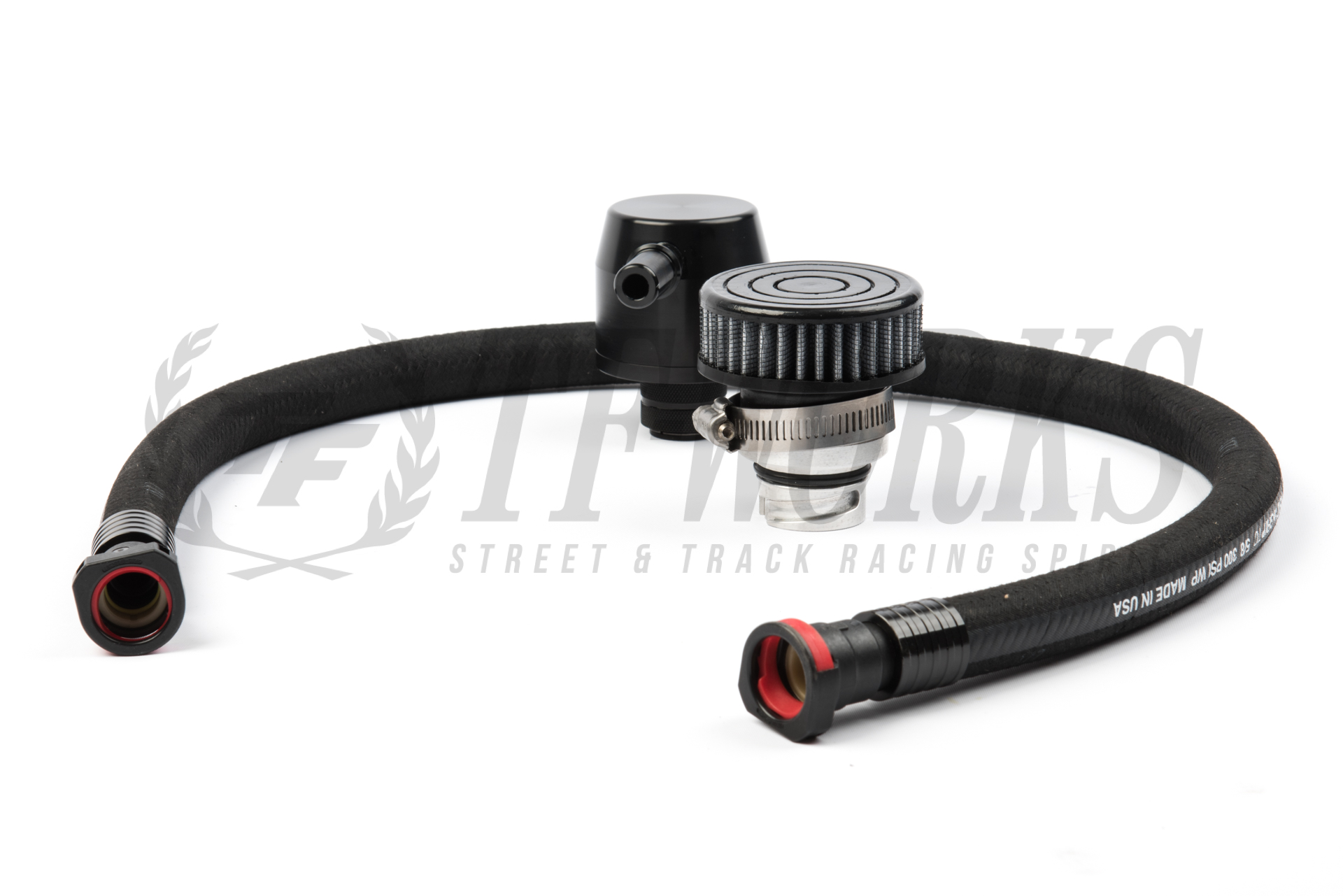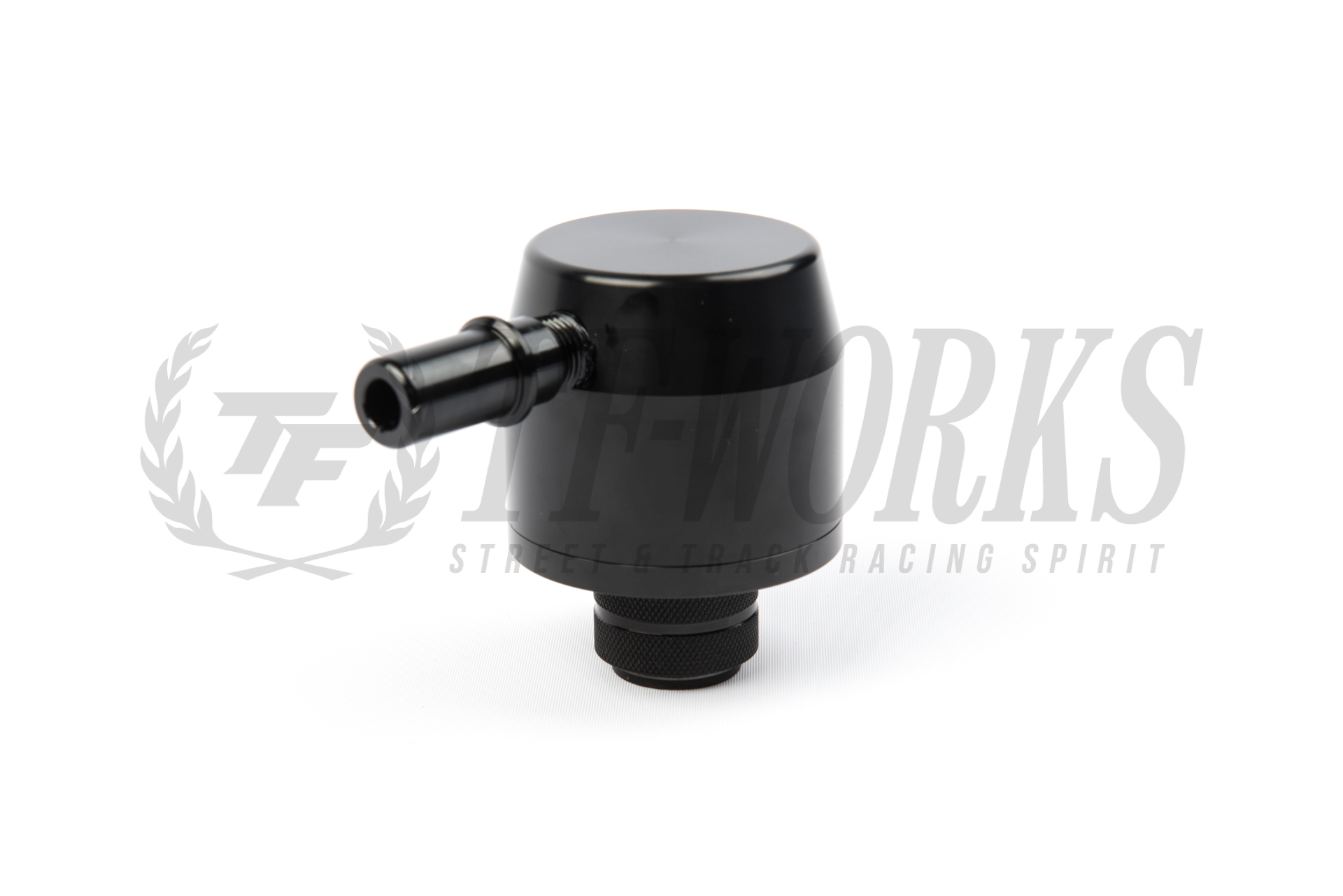 This UPR Products billet aluminum separator sits on the "clean side" of the oil breather system, and allows a line to be ran direct from the factory intake to the valve cover. This prevents oil from entering the intake, improves overall fuel economy, throttle response & performance.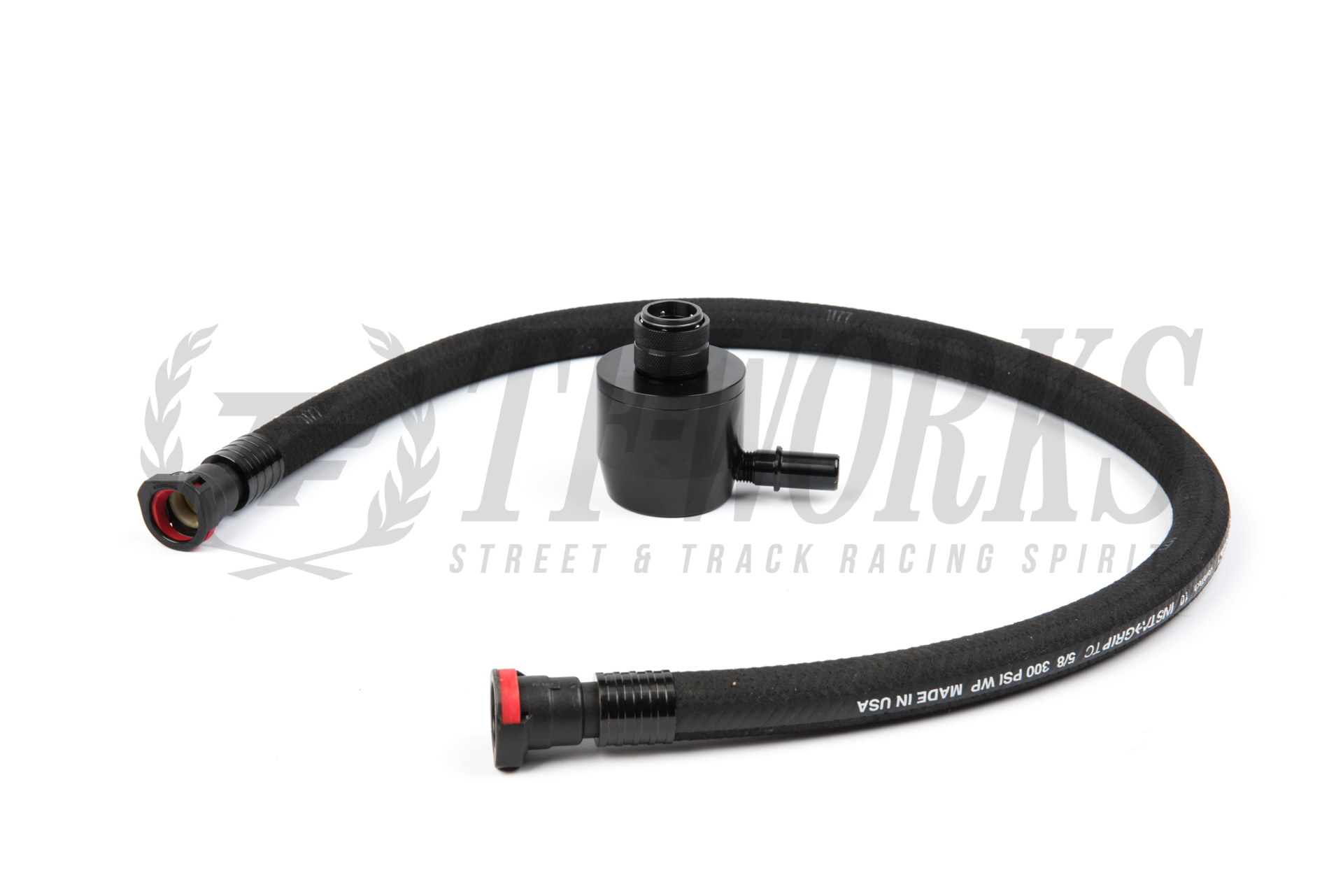 Installation is as easy as 5 minutes, and is completely "Plug N Play". We will be installing this piece on the TF Mustang next week!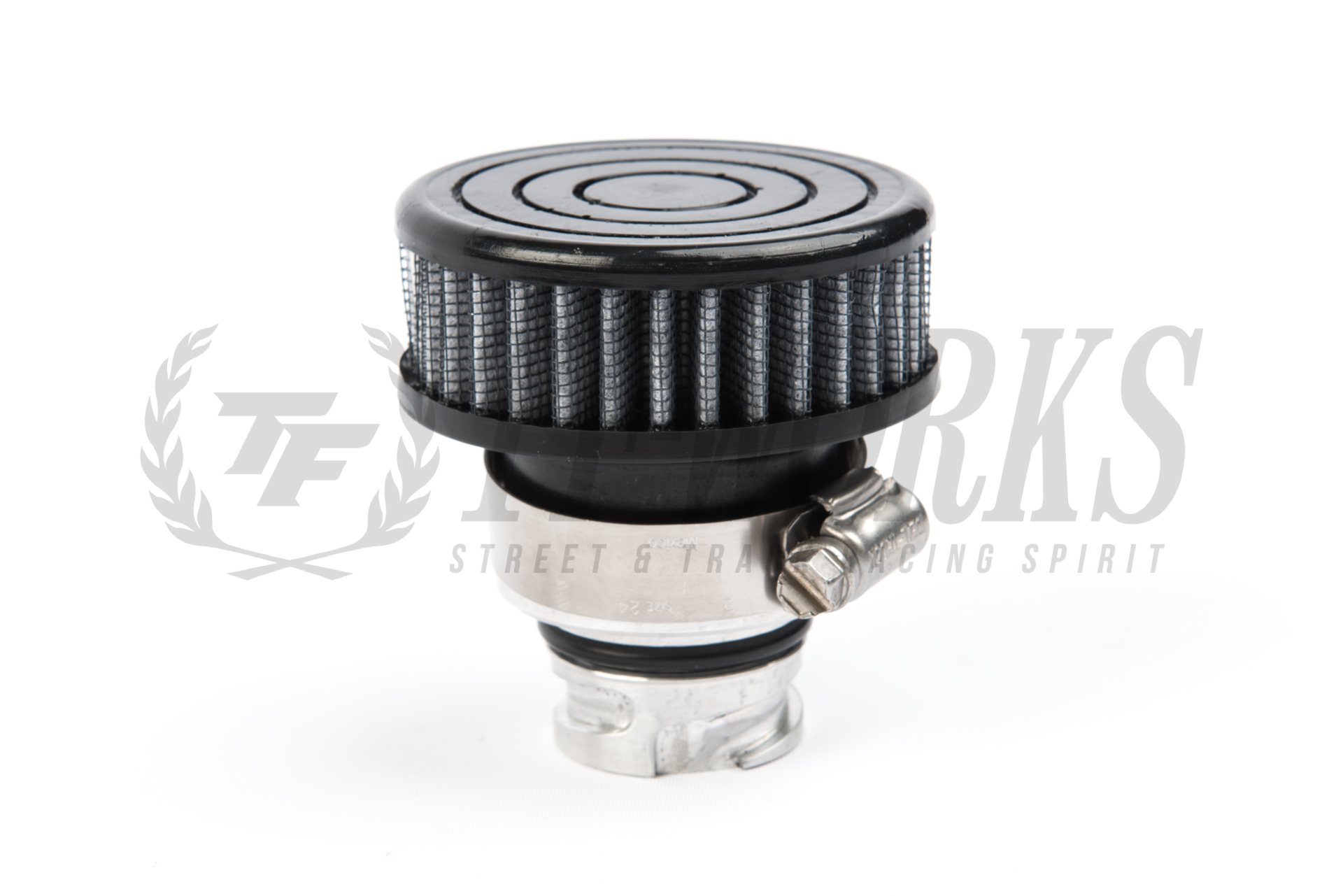 This billet one-way valve cover crankcase breather fits directly onto the valve cover in lieu of the stock oil fill cap, and is equipped with a check ball to ensure that unmetered air from entering the crankcase.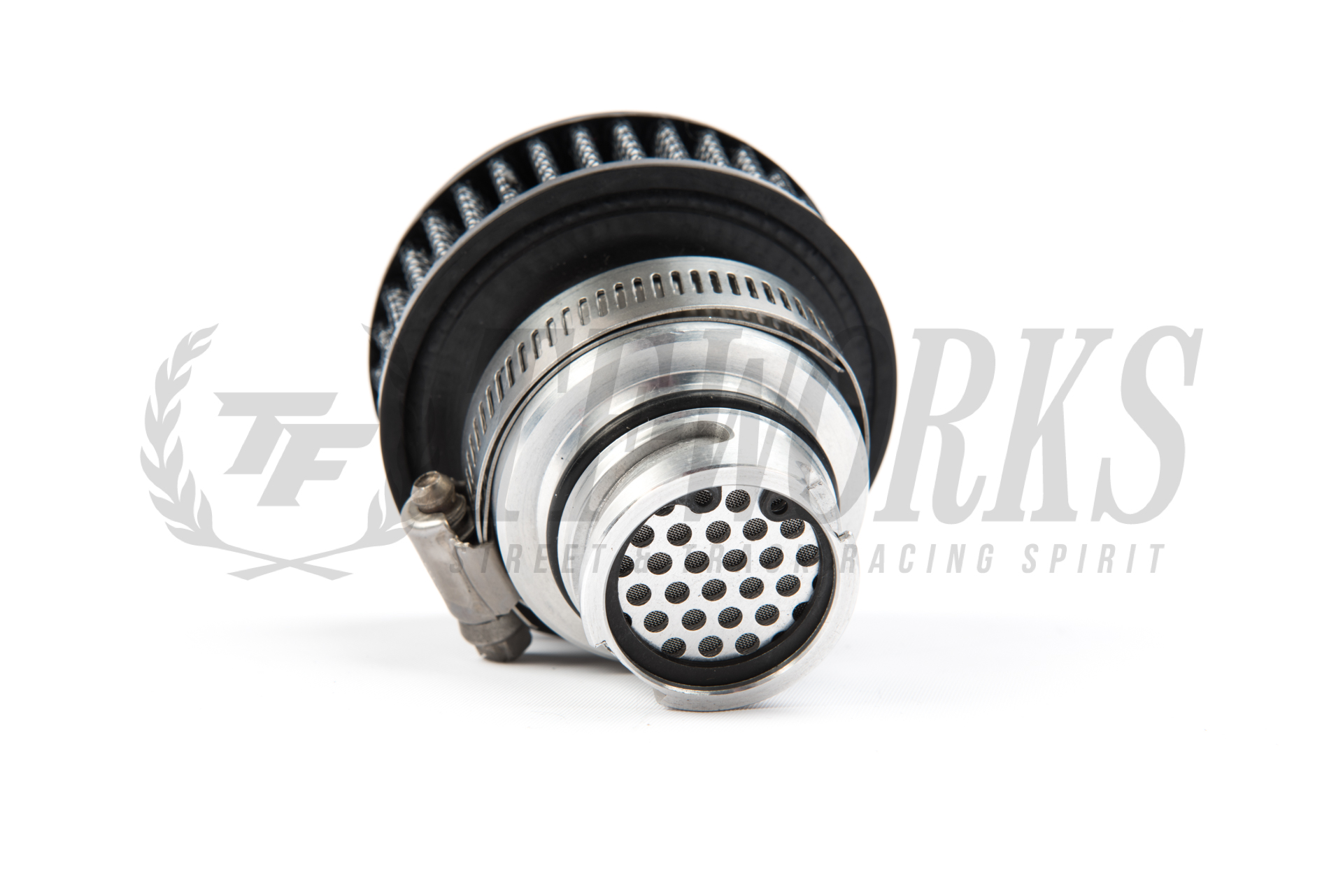 Once you get into boost, this kit allows the crankcase to release unwanted pressure beneath the pistons during the down stroke which will help us tremendously because the car is under boost often during normal track days.
Check back on the TF Blog for updates on our shop cars as well as more product highlights!