Last weekend we ventured out to South Haven, Michigan for the GRIDLIFE Midwest festival, featuring time attack, HPDE, drifting as well as live music! We brought out our LS S13 with its new look and also the K24 powered AE86 we built in house for its on track debut. We snapped a TON of photos during the weekend, and managed to trim down 3300+ photos to 101 for our Flickr highlights album. Apologies if your car was missed on track, there were over 150 cars on track and it was very hot.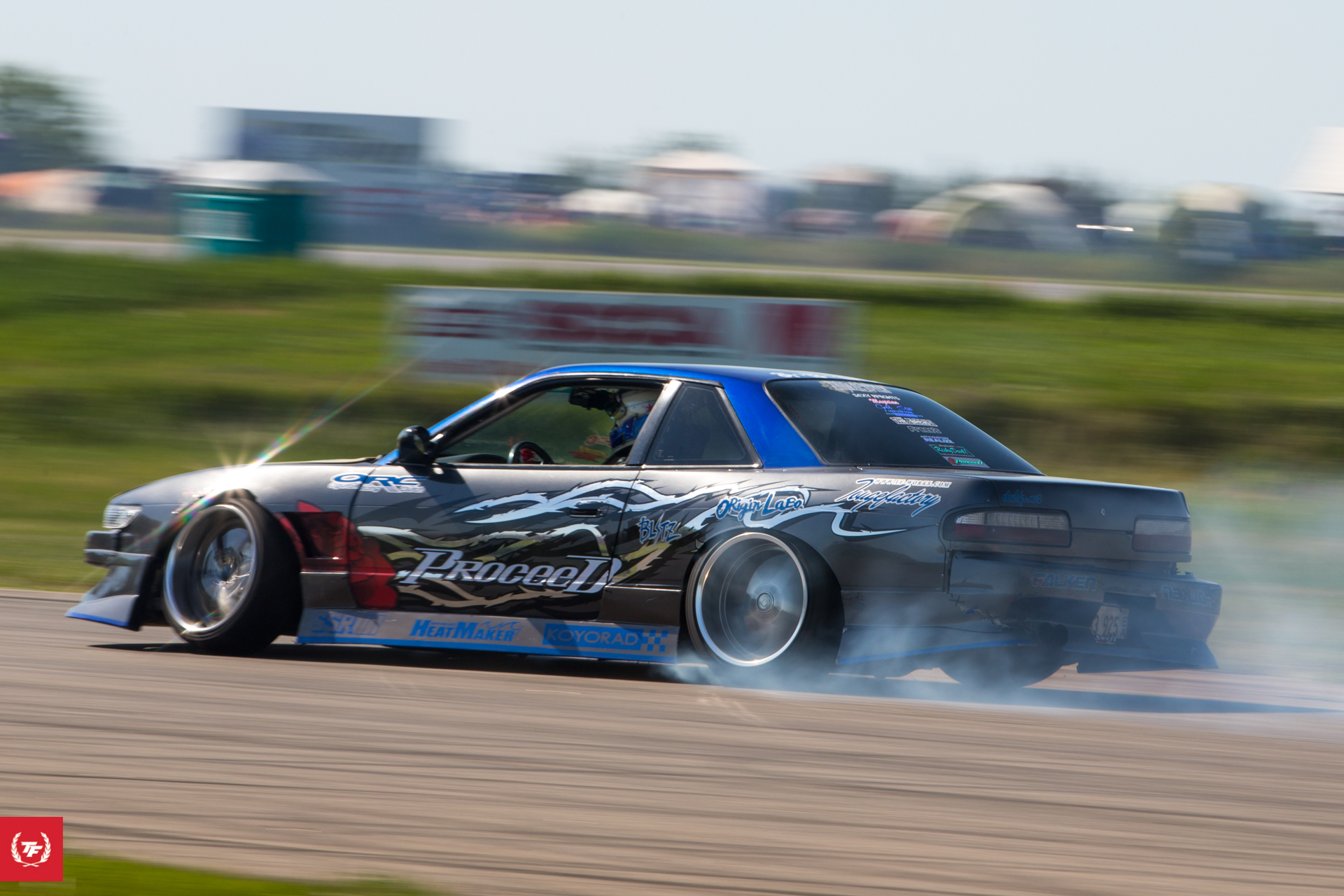 Simba's SR22 powered Silvia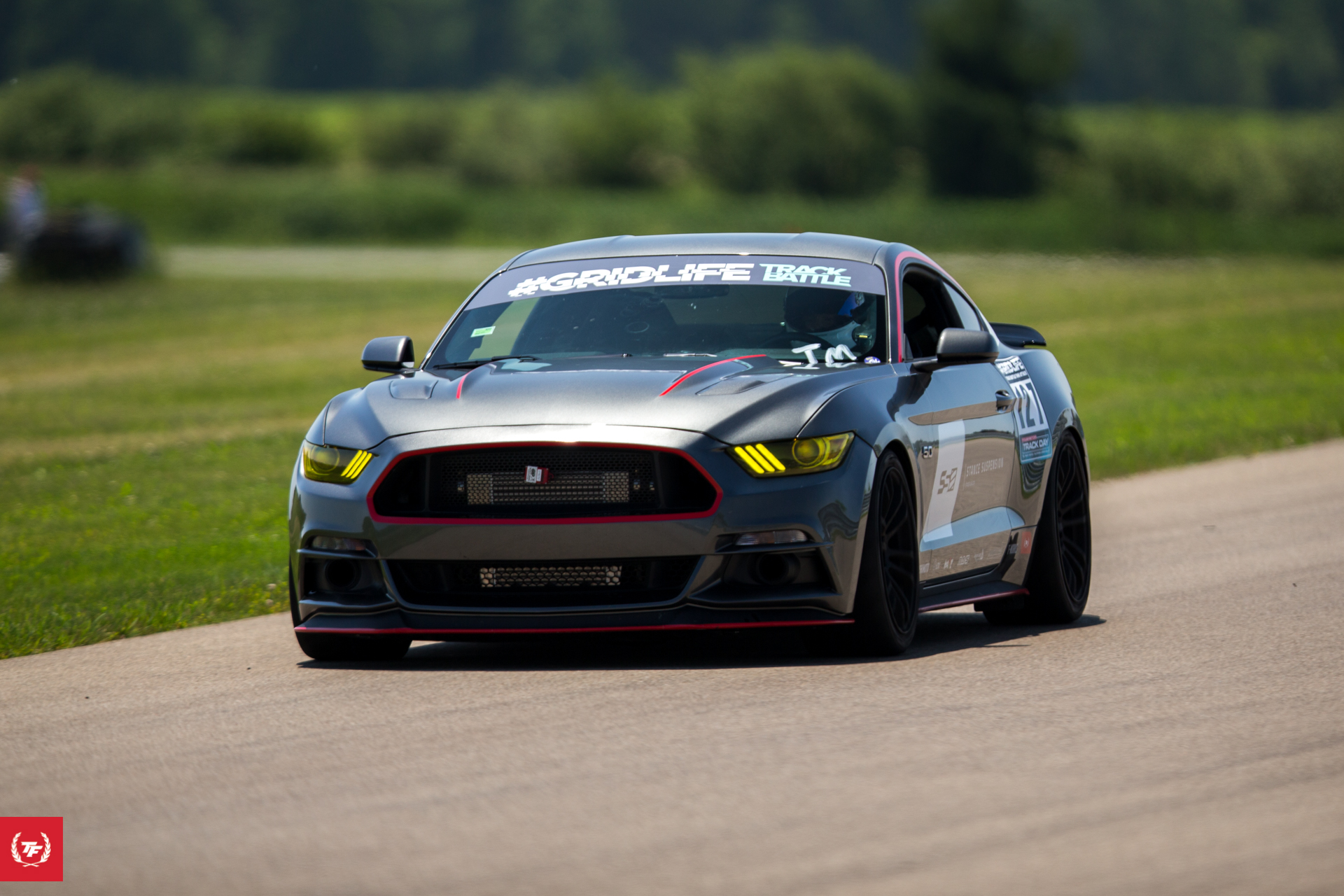 TF Mike piloted the shop Mustang  for the Track Mod RWD class in lieu of his SR powered Time Attack S14. The S14 will be up and running soon, expect to see it at Round 3 of GRIDLIFE Track Battle in just a few weeks!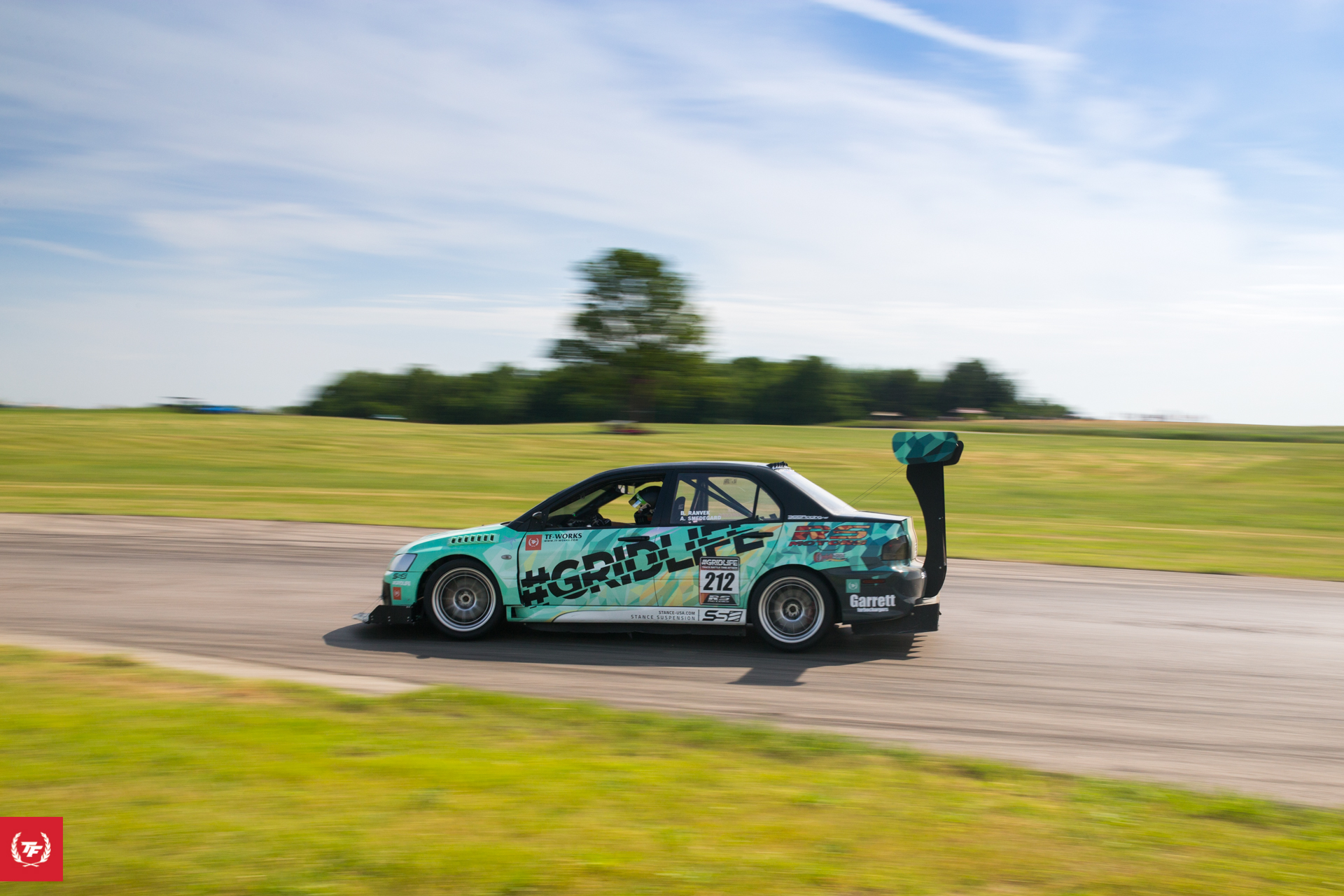 Andy Smedegard rocking the livery we designed in house on his GRIDLIFE/365 Racing/RS Motors Time Attack Evo IX.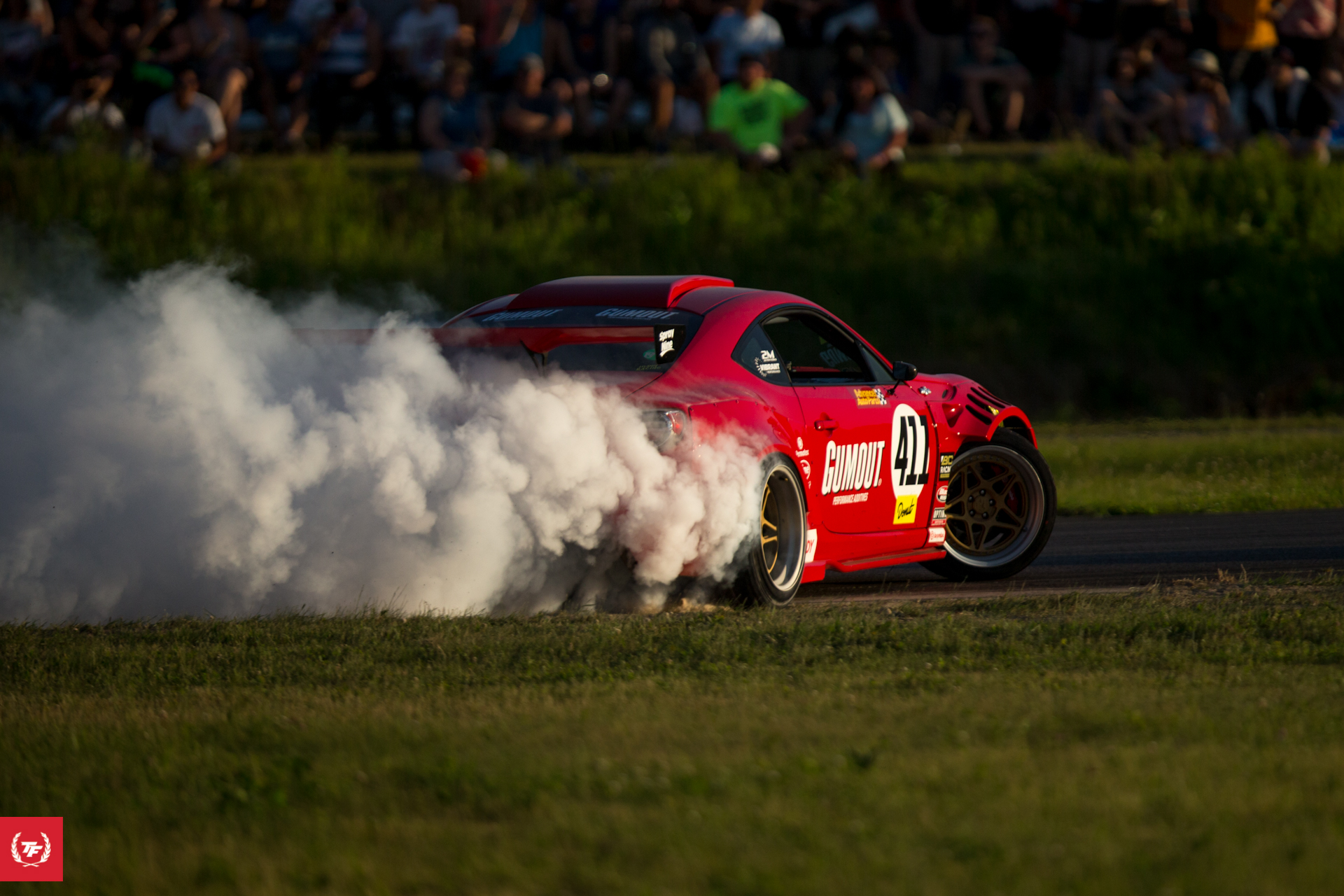 Ryan Teurck brought out his "GT4586" out to drift with other pro drifters during the on track drift sessions.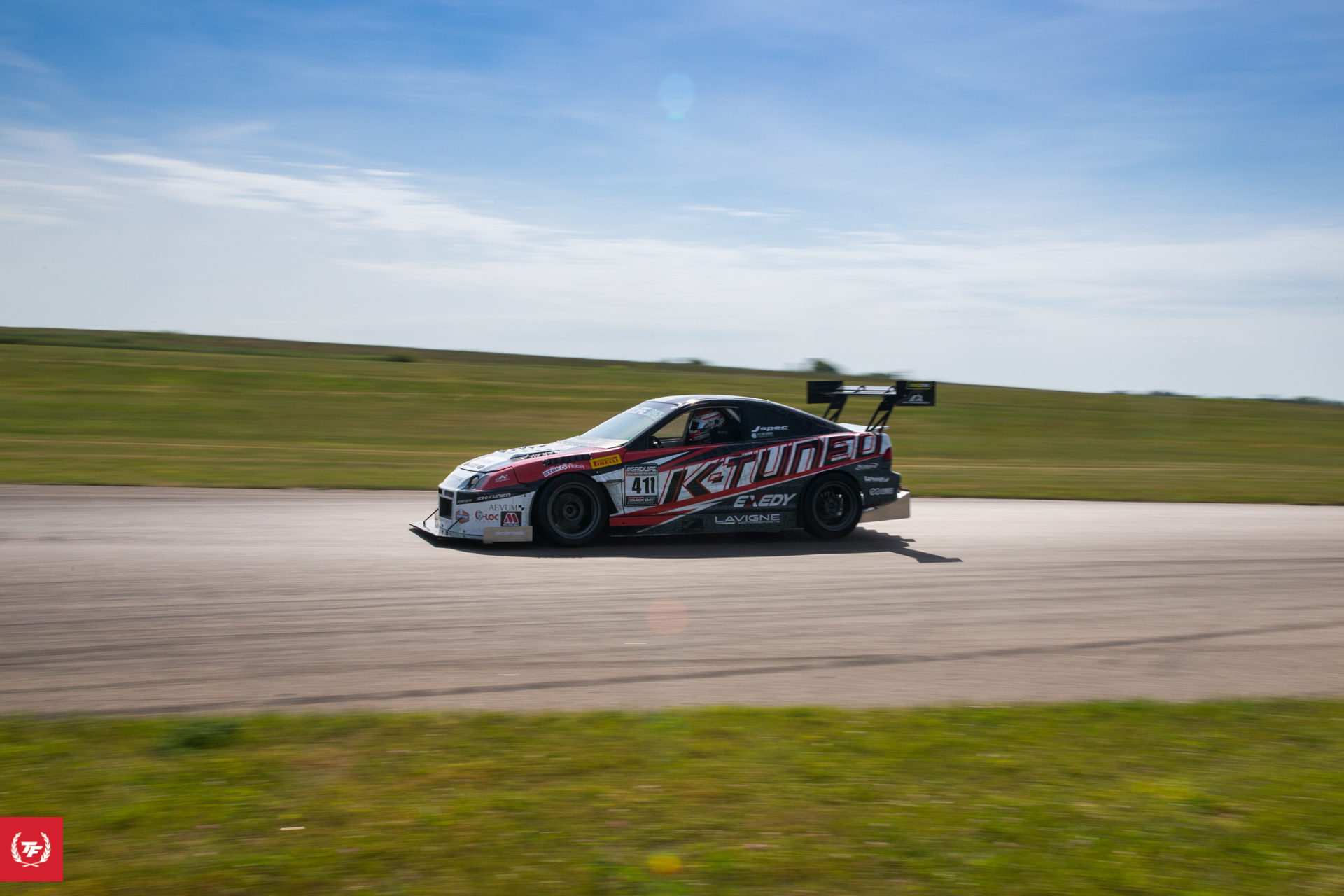 James Houghton's insanely fast K powered Integra set a new track record at this event as the fastest FWD to ever scoot around Gingerman Raceway.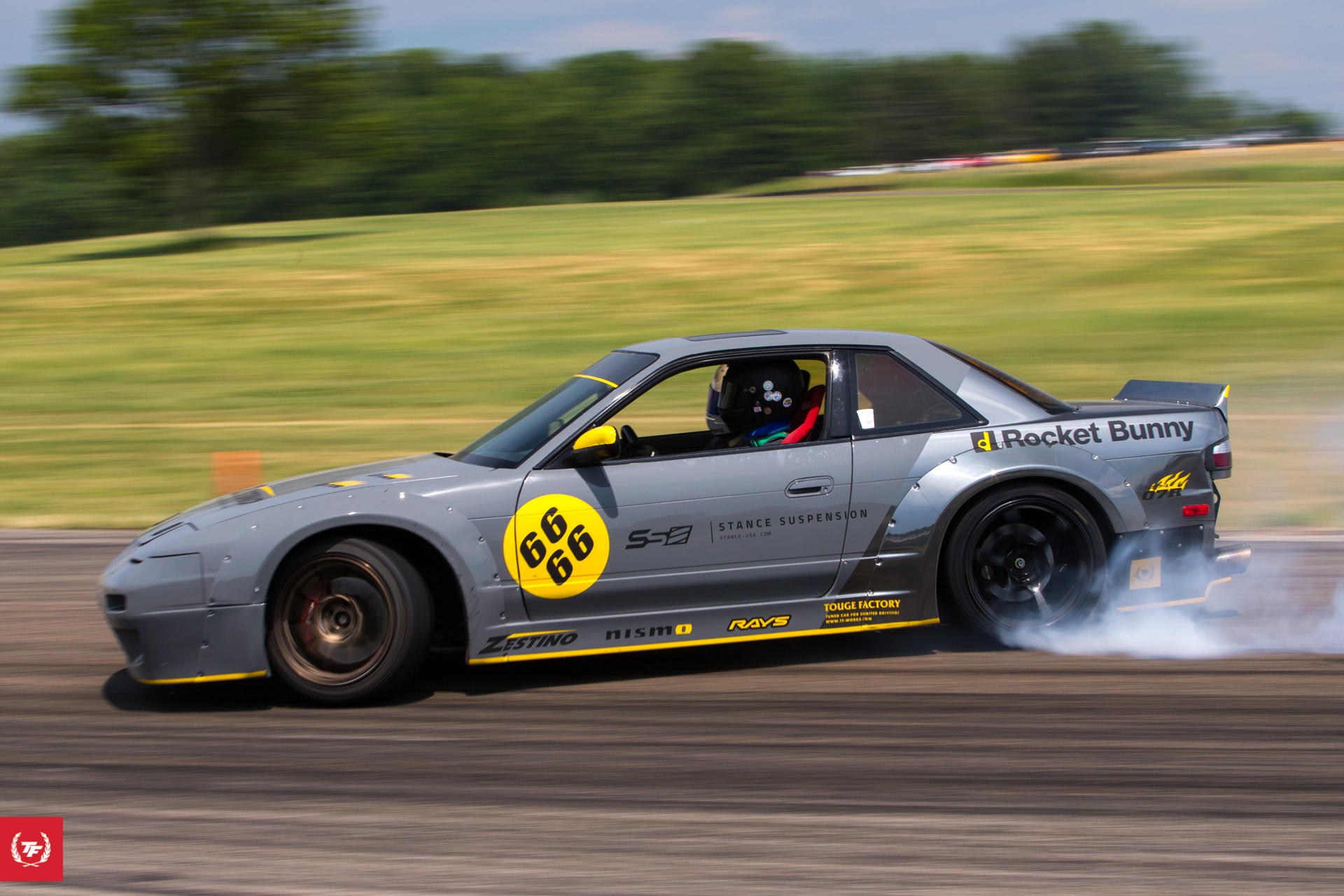 TF Dave in his LS powered Rocket Bunny S13! We ran out of rear brake shoes on the car fairly early in the weekend, but Dave still ripped around the track and ran through plenty of Zestino Racing Gredge 07R tires!
More photos from the event can be found by visiting the TF Flickr here:
https://www.flickr.com/photos/tfworks/albums/72157683072512060/page1