Ed dropped off his late model Porsche 928 to receive a full stainless custom exhaust to replace his previous setup! The old exhaust system had been on the car for over a decade, and Ed wasn't too keen on the sound of it, how low the exhaust was to the ground, and how it looked. Not a problem, we were more than happy to build him a new exhaust system from scratch. Check out the progress: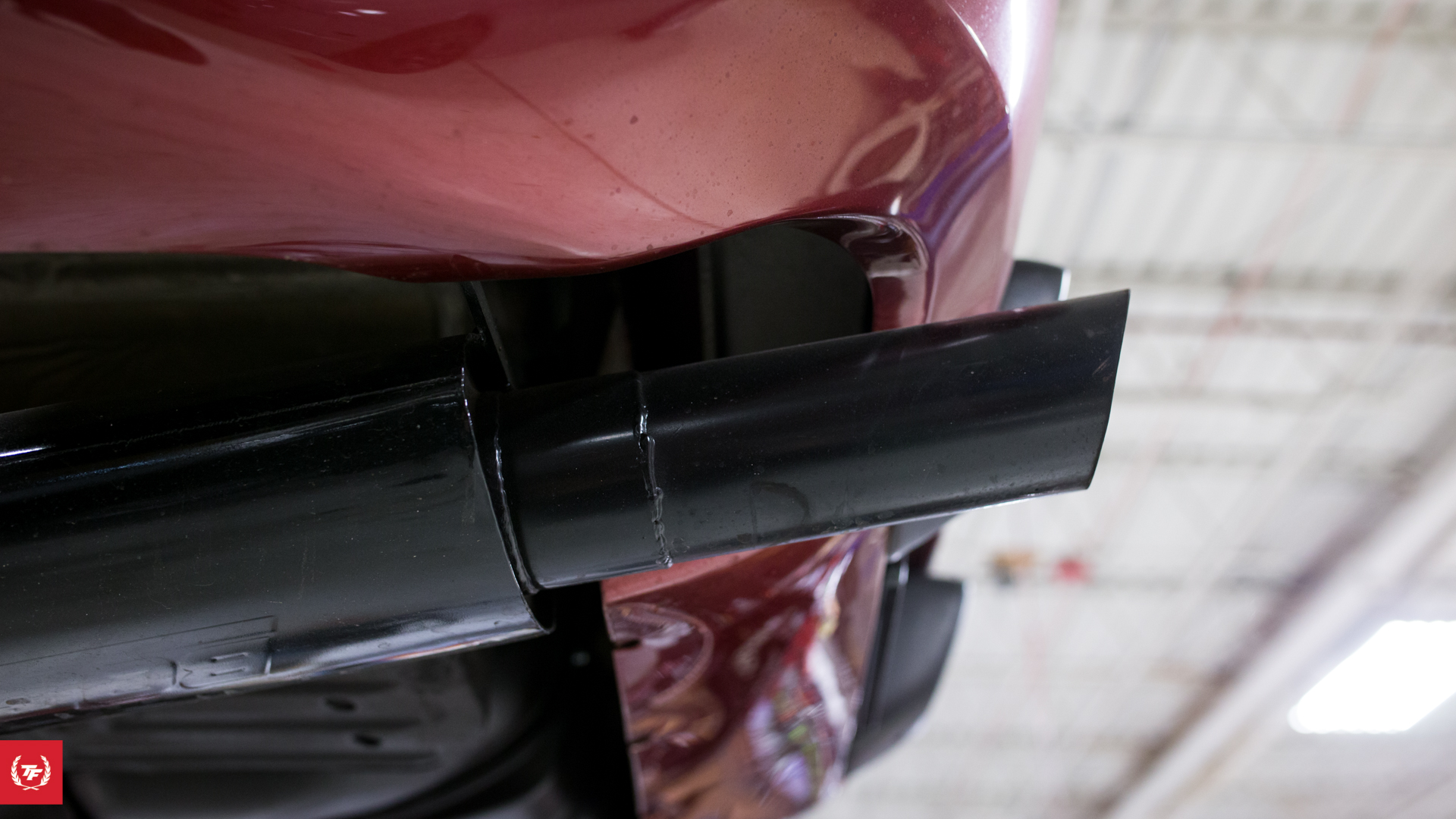 As you can see, the old exhaust sticks out quite a bit past the bumper.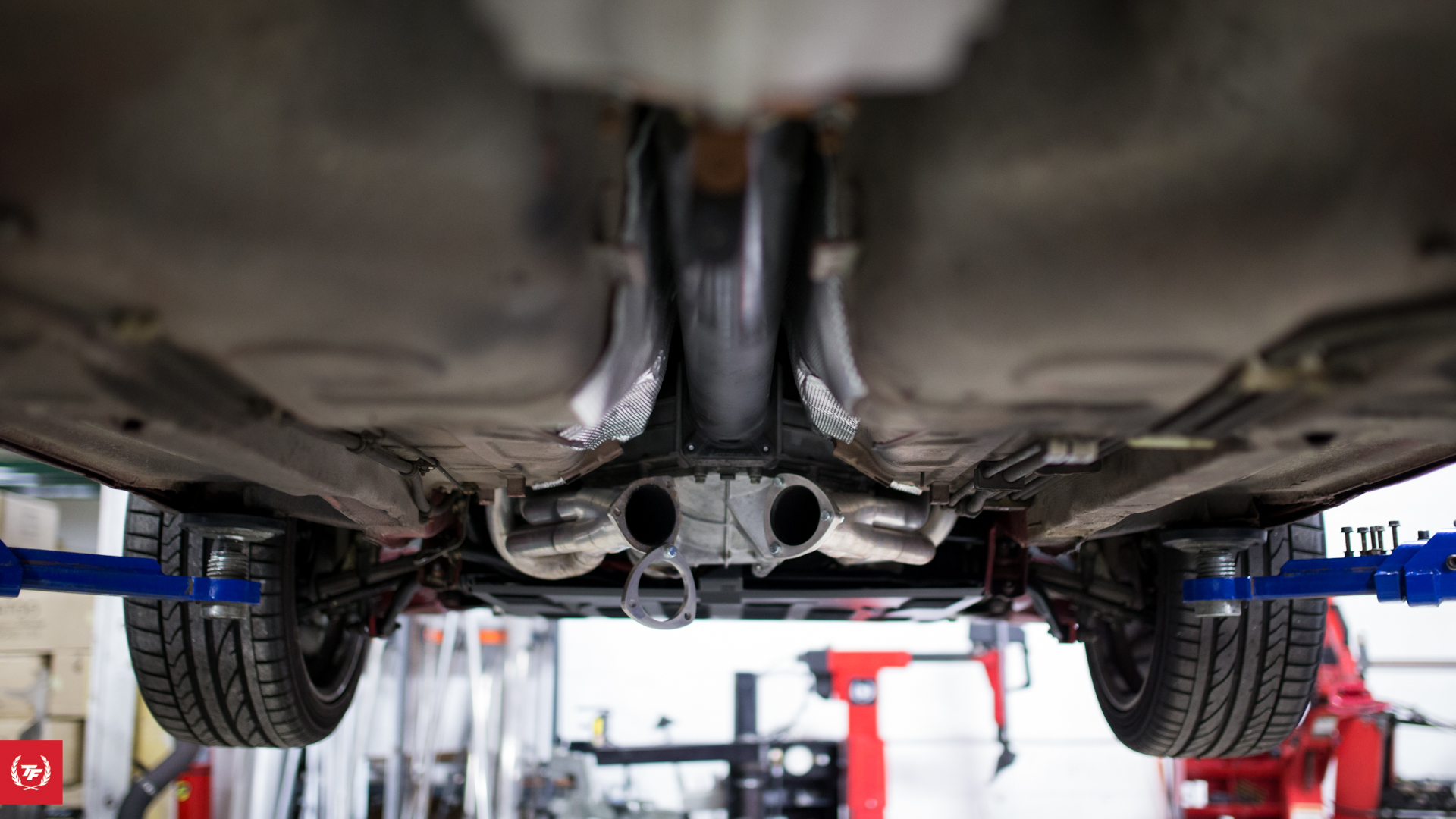 Off with the old exhaust!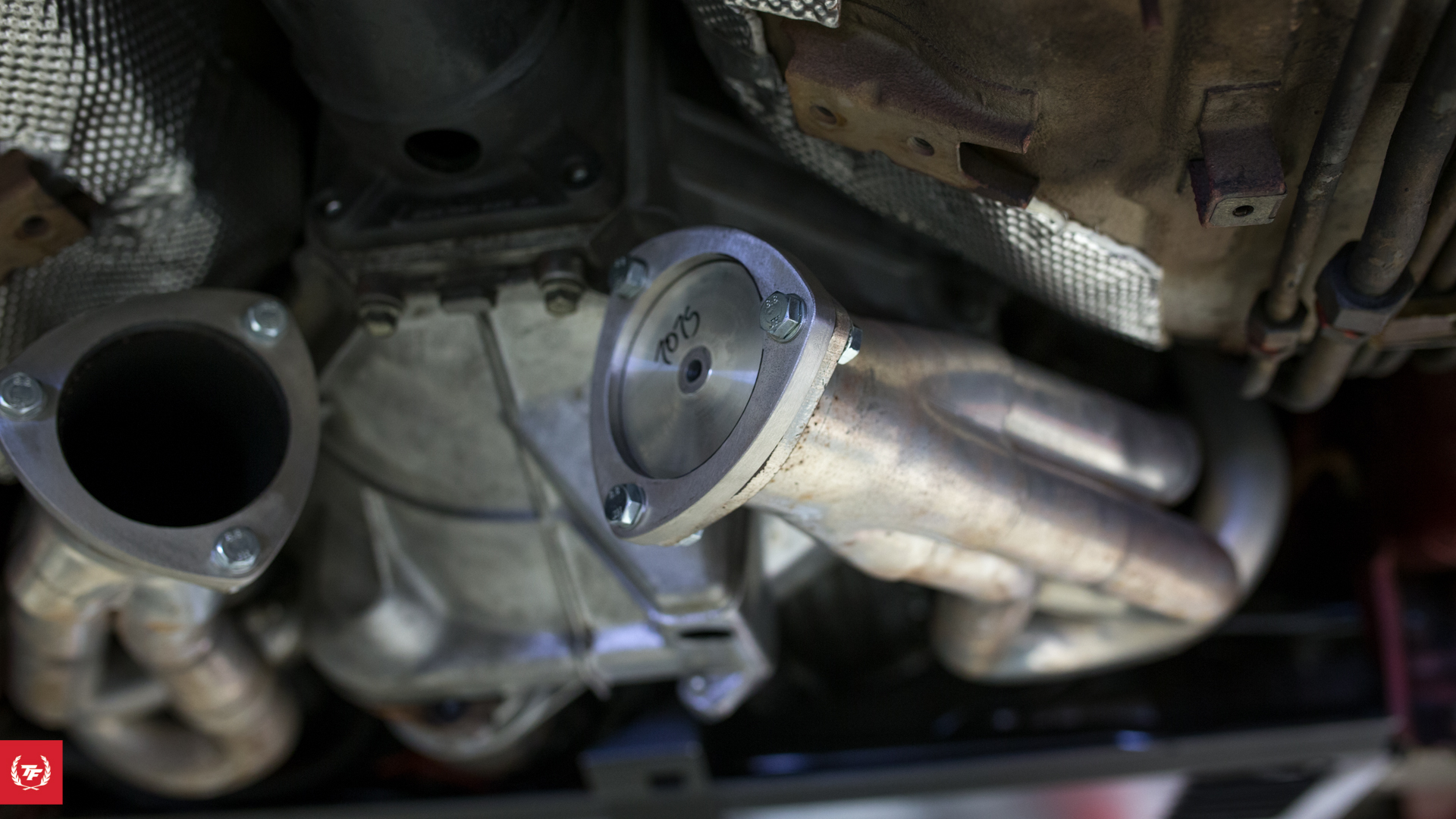 Matching up flanges before the middle section of the exhaust is pieced together.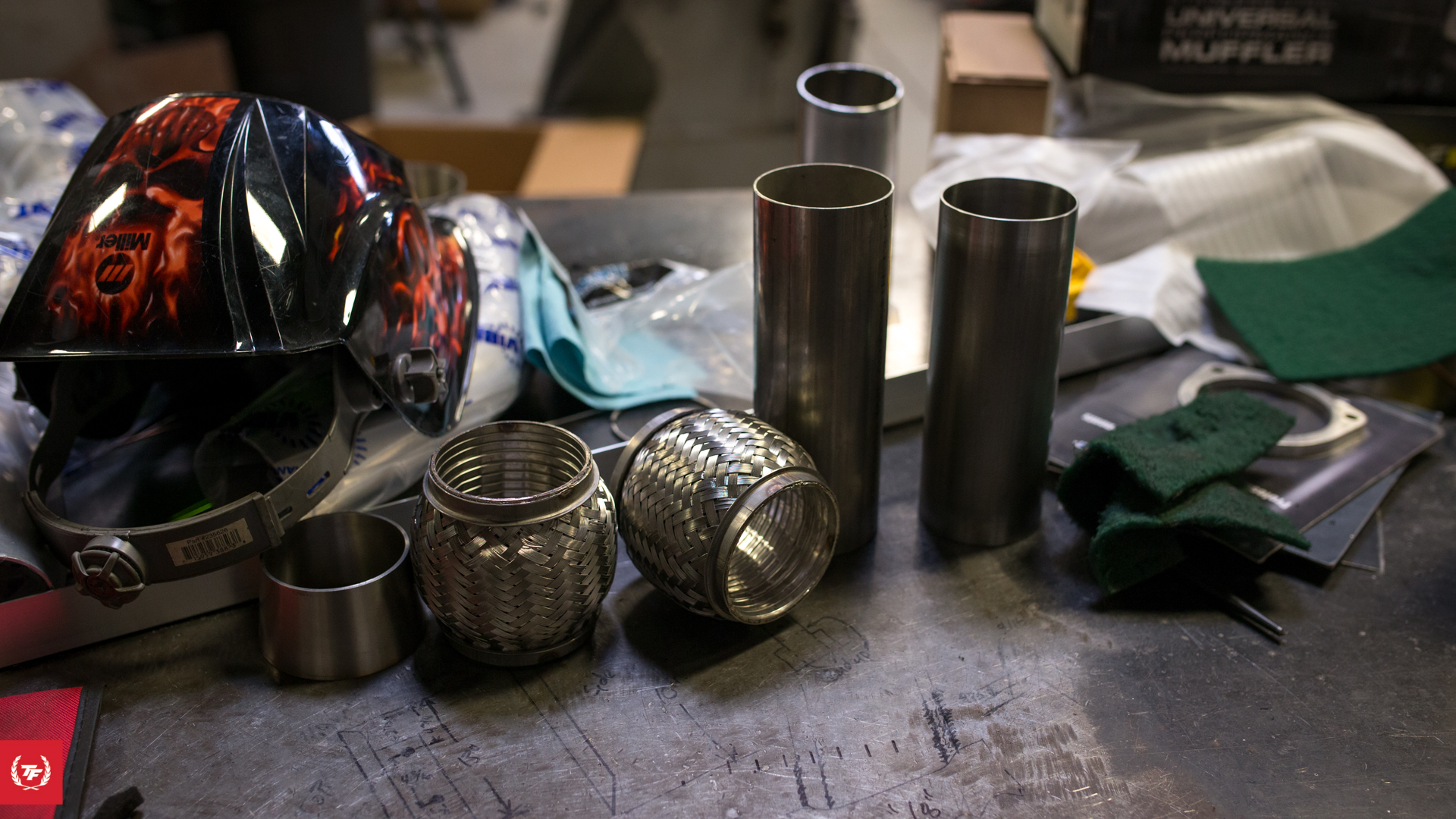 Before…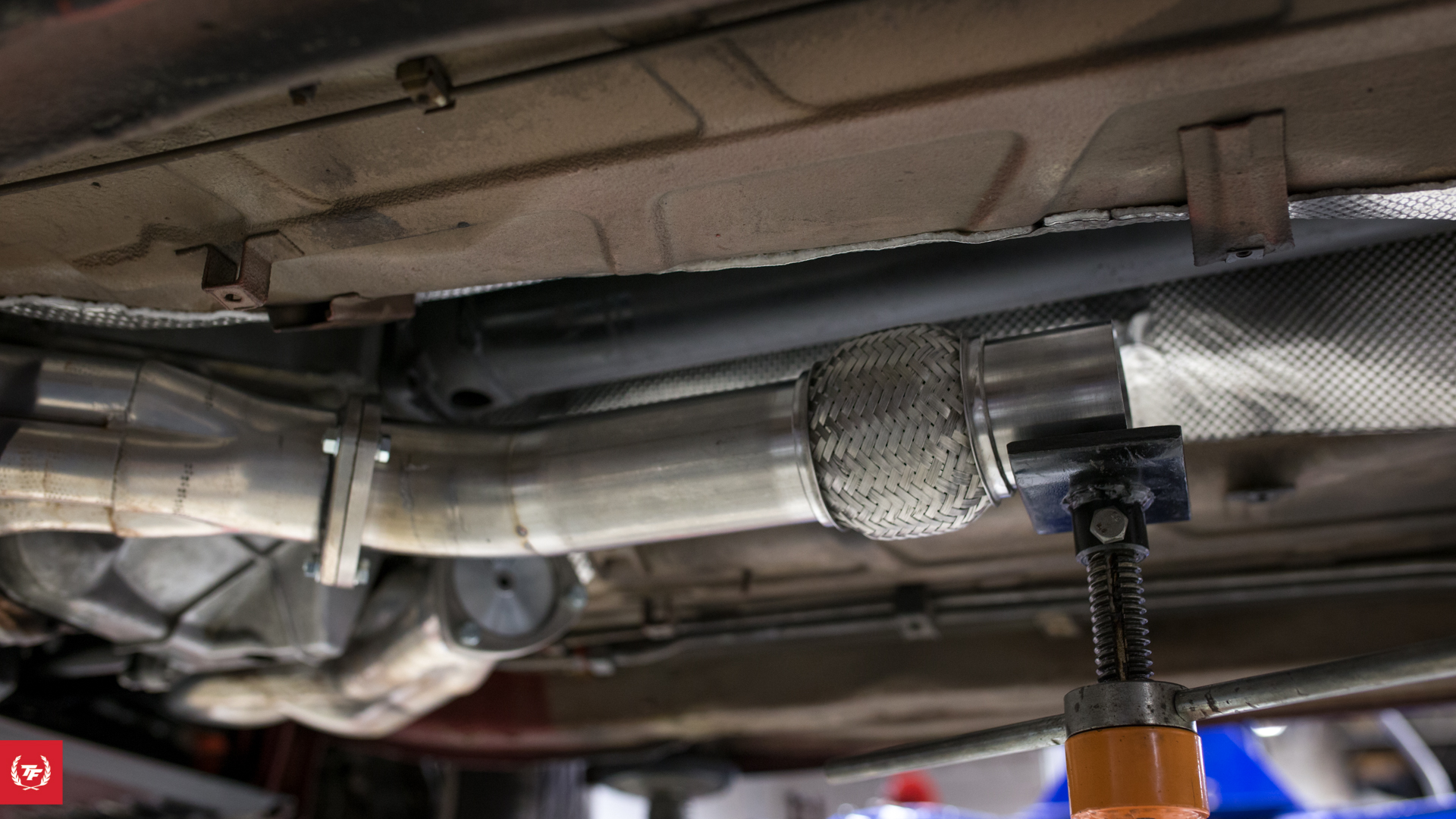 We added two flex pipe section to the midde portion of the exhaust to relieve some of the stress that the solid engine mounts can put on the exhaust and also reduce any noise or rattling.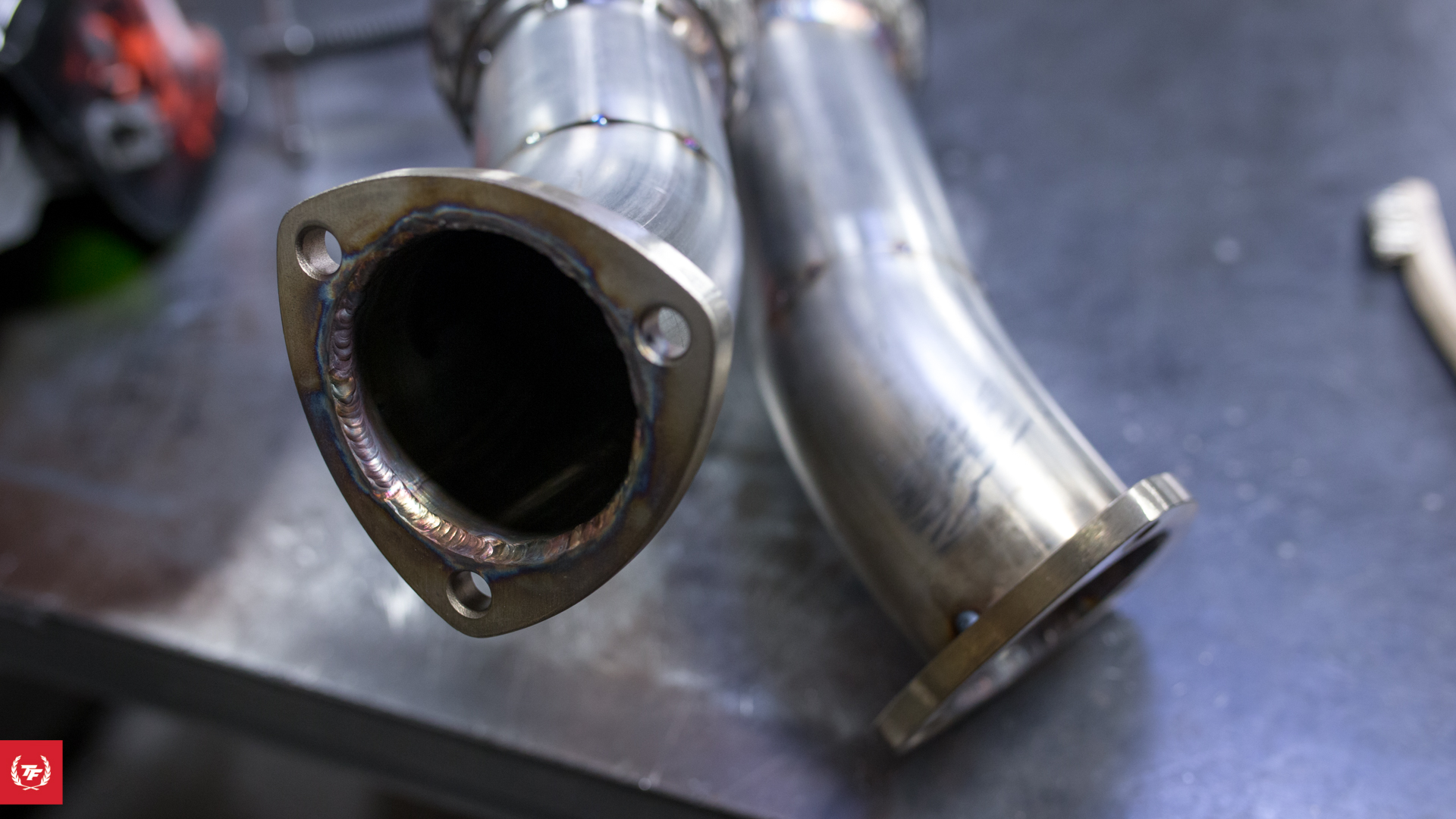 Flanges on!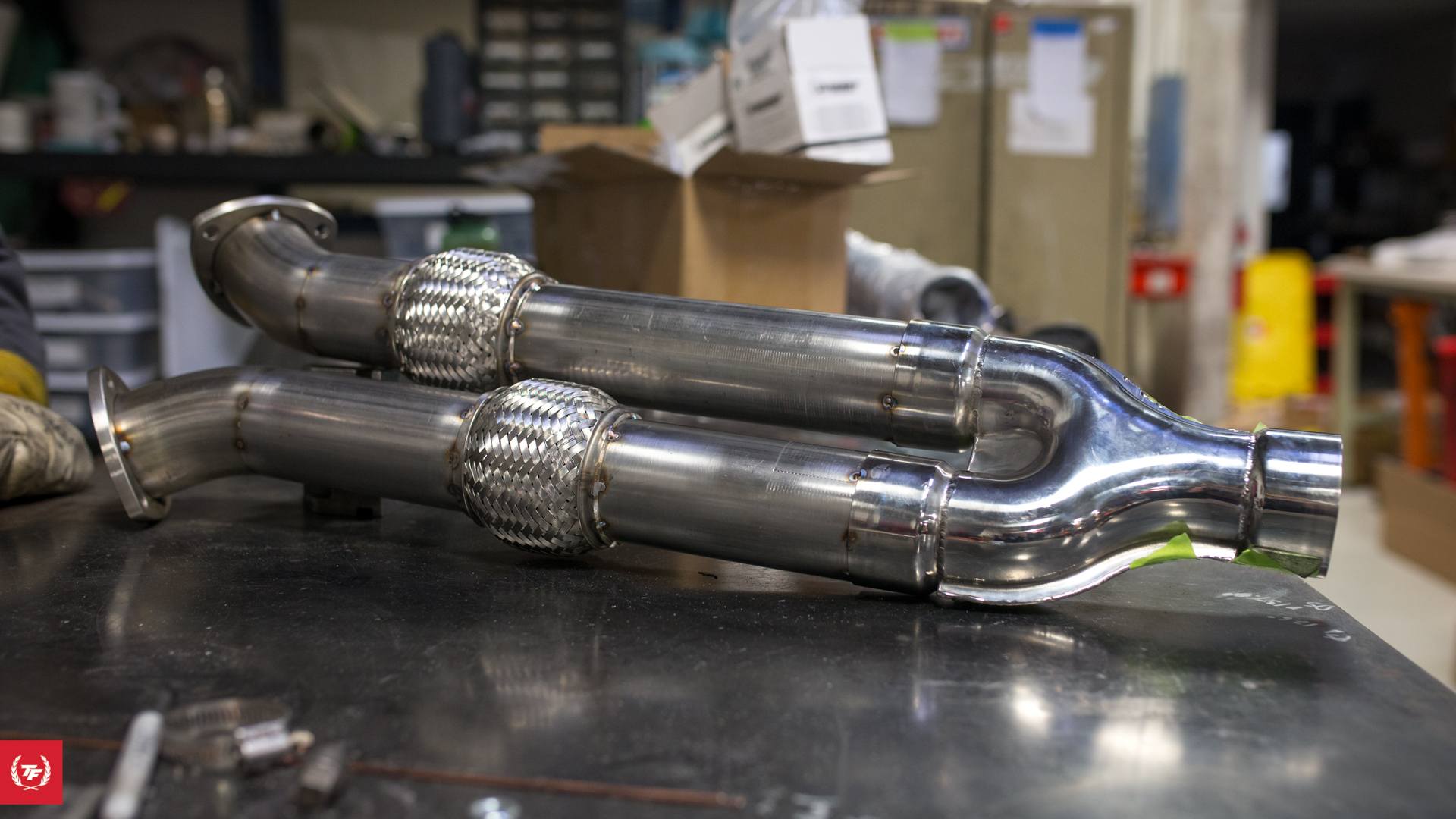 The middle section tacked together, with a pre-made Y-pipe section from Vibrant.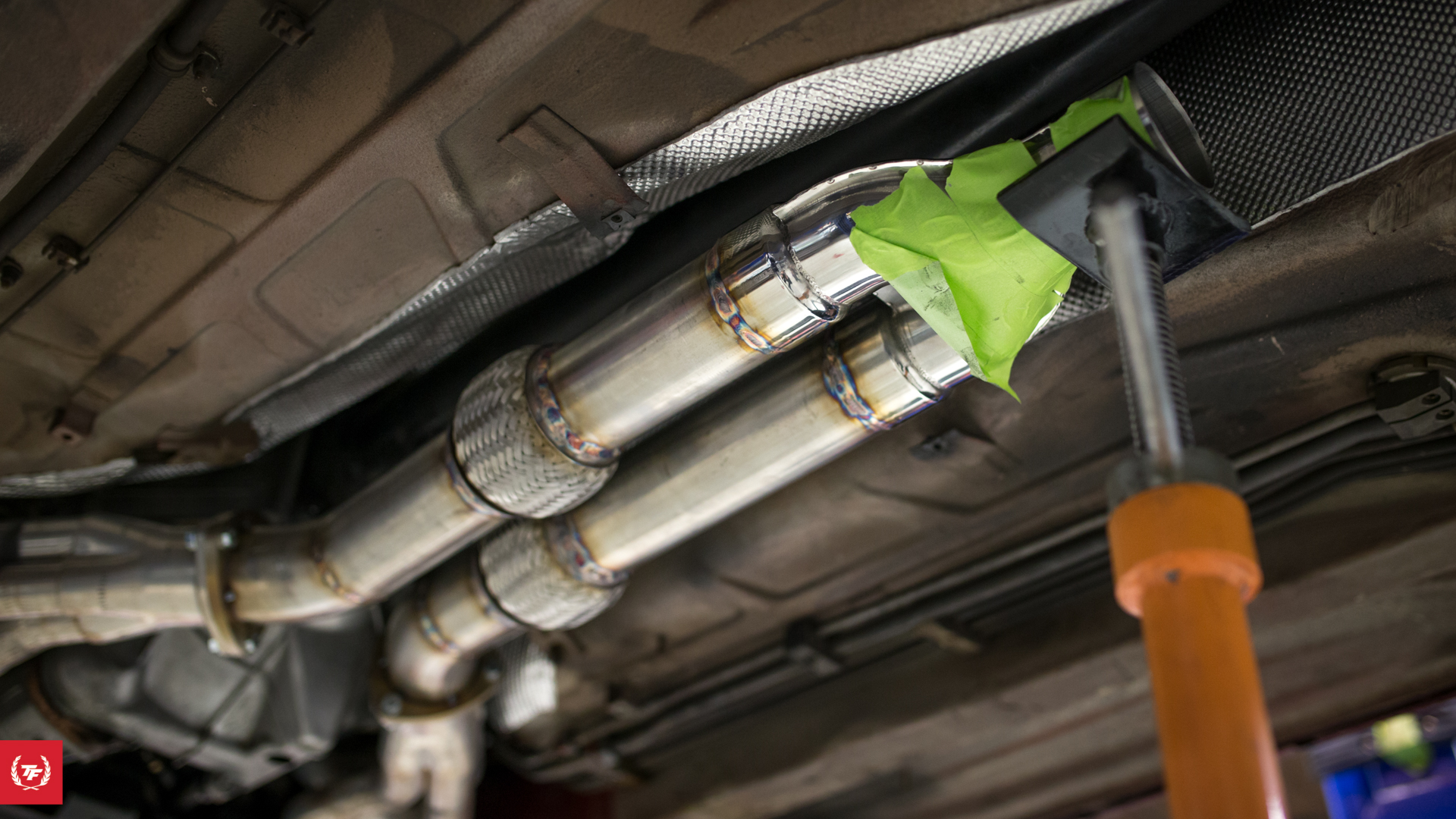 Finished up with TIG welding!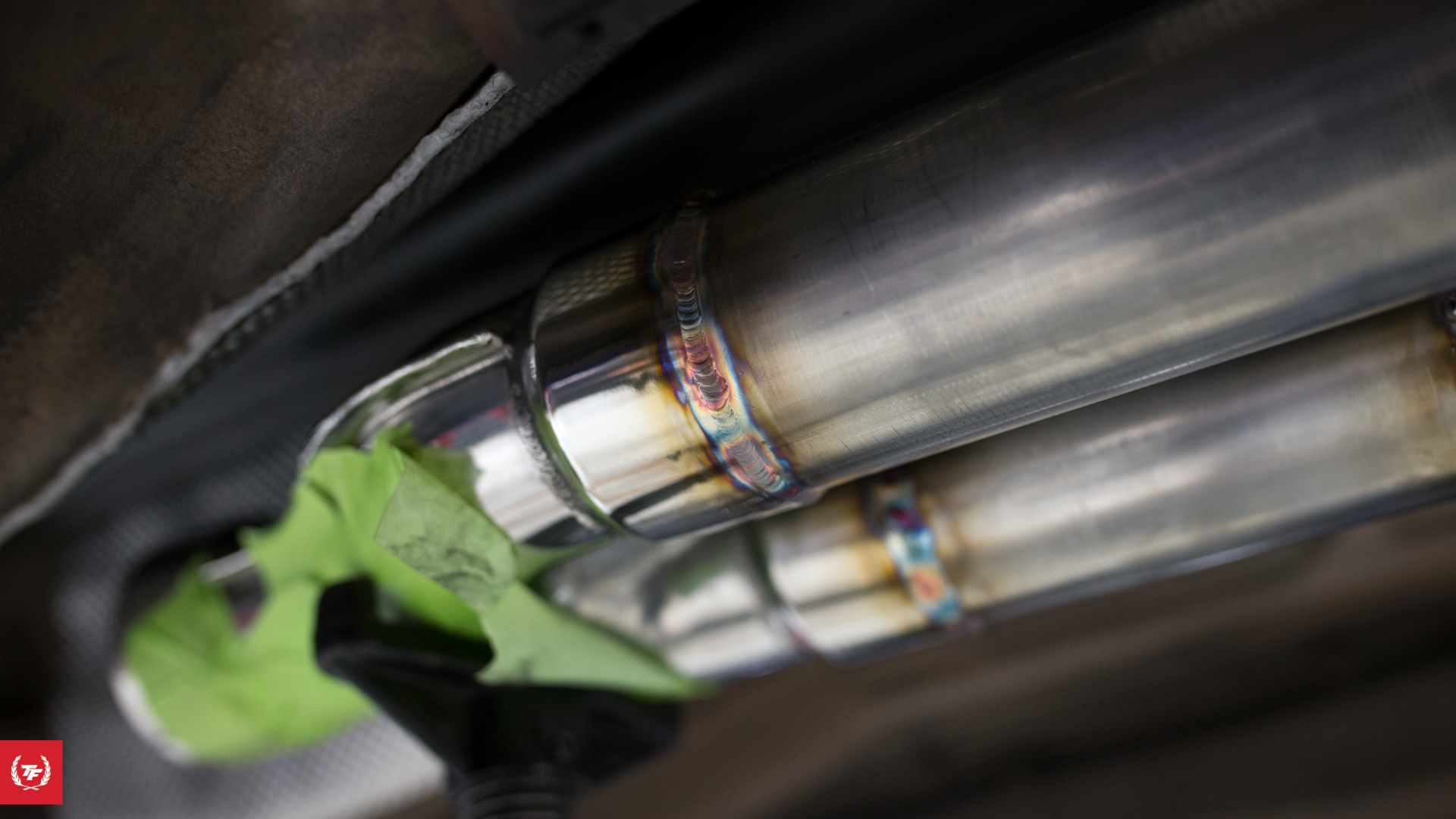 Beads!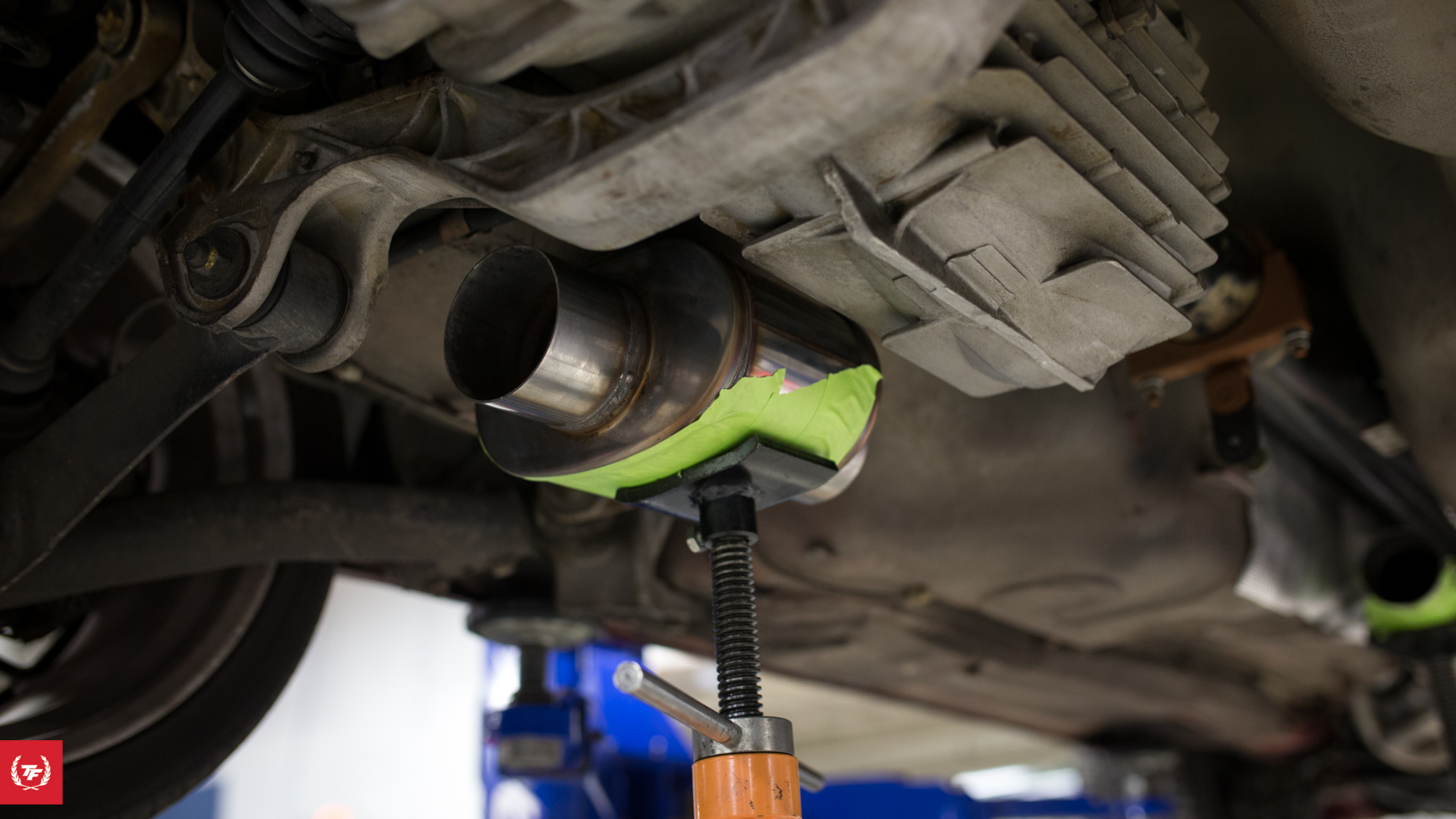 Mini muffler being positioned to check for clearance and how the rest of the exhaust should be pathed out.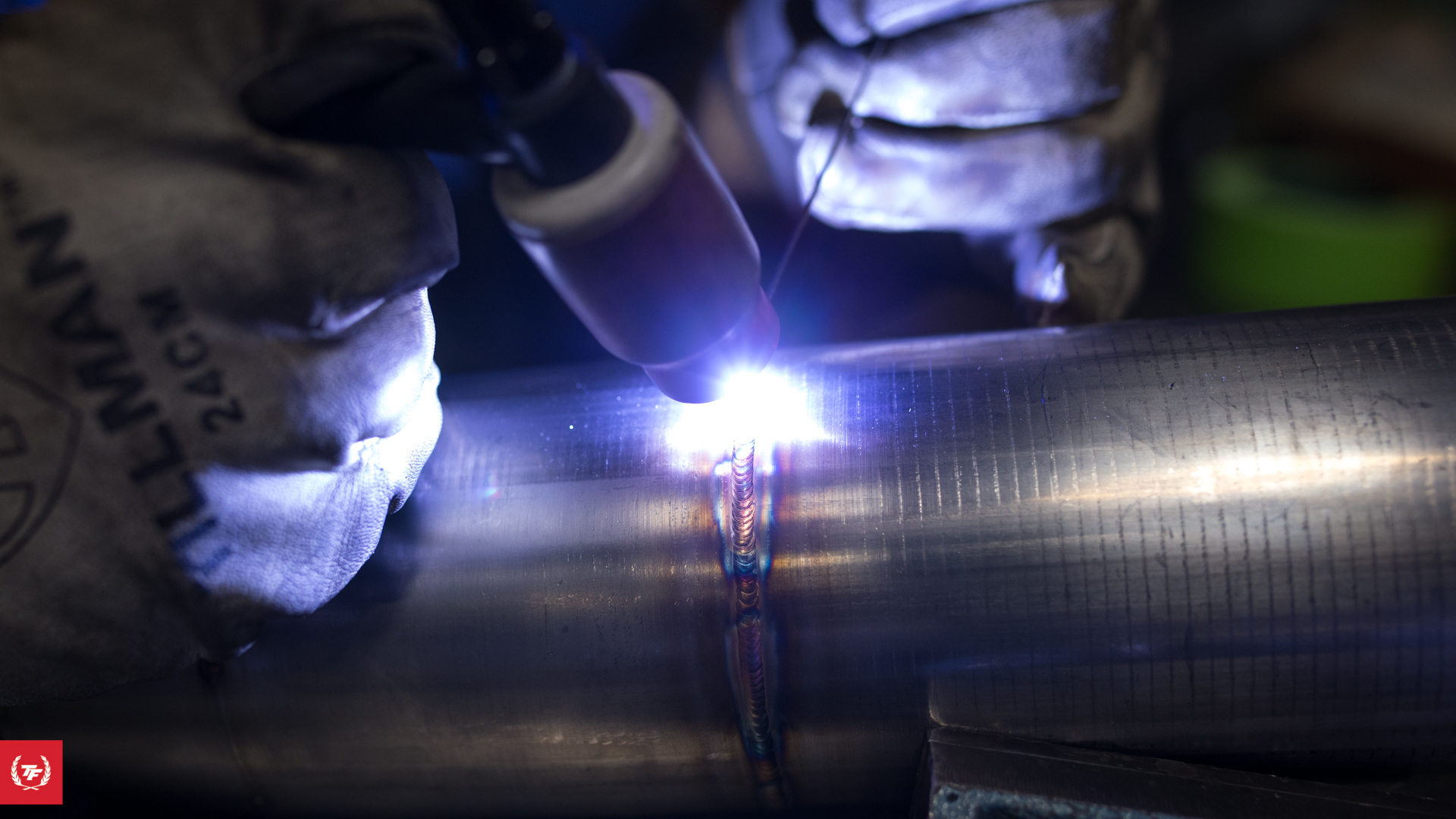 Beads again!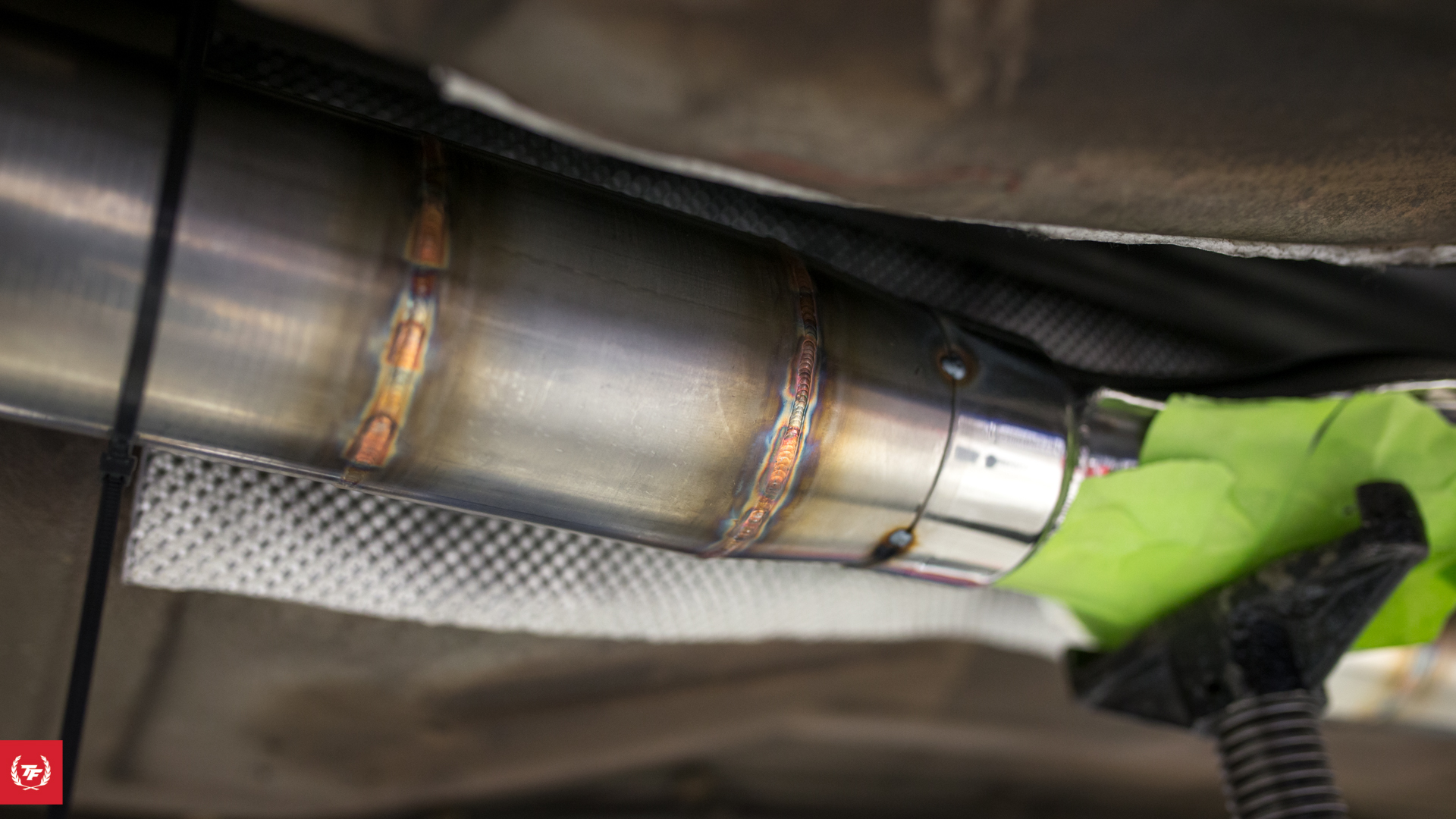 Finishing up the middle section here.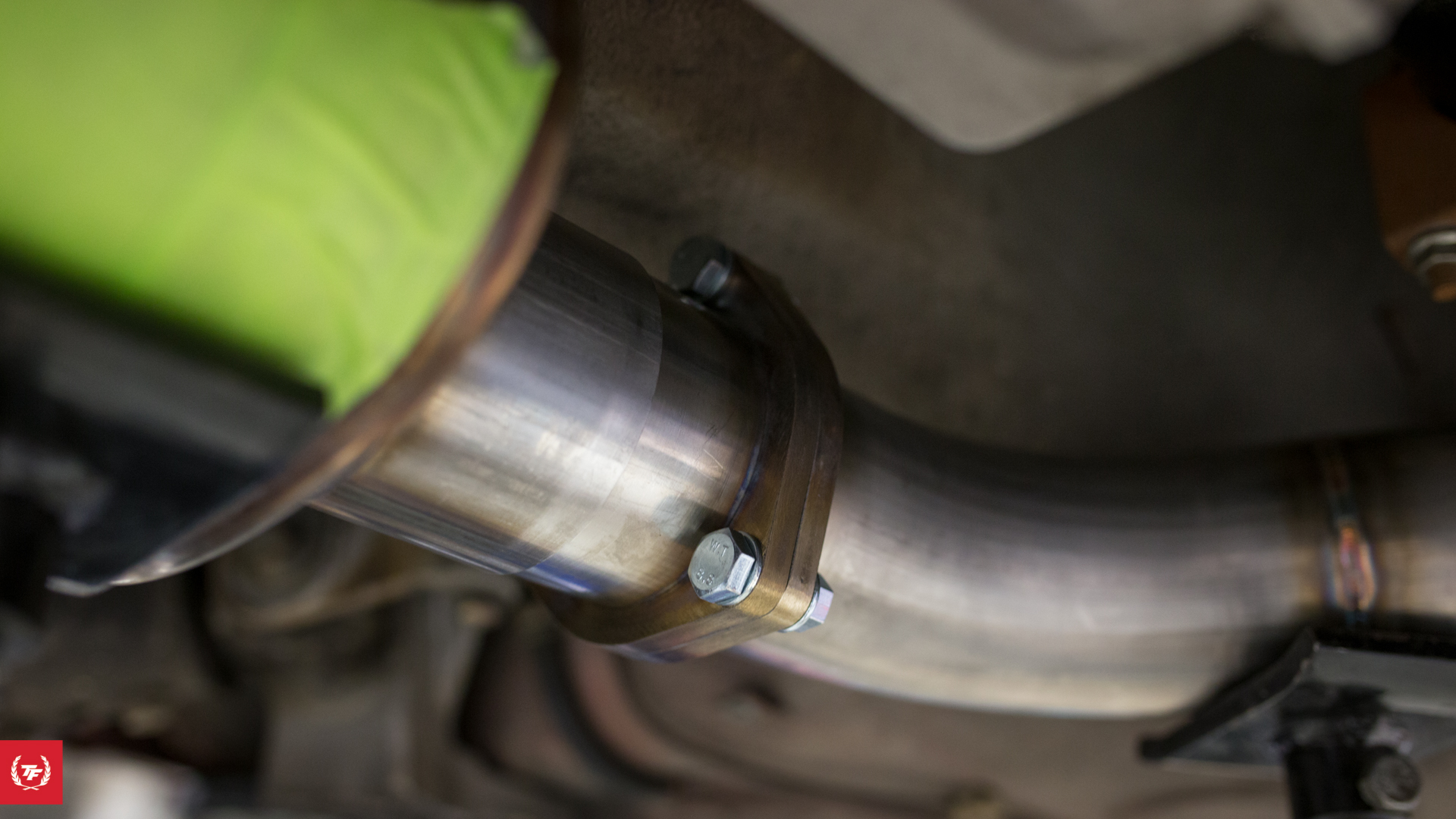 Flanges on!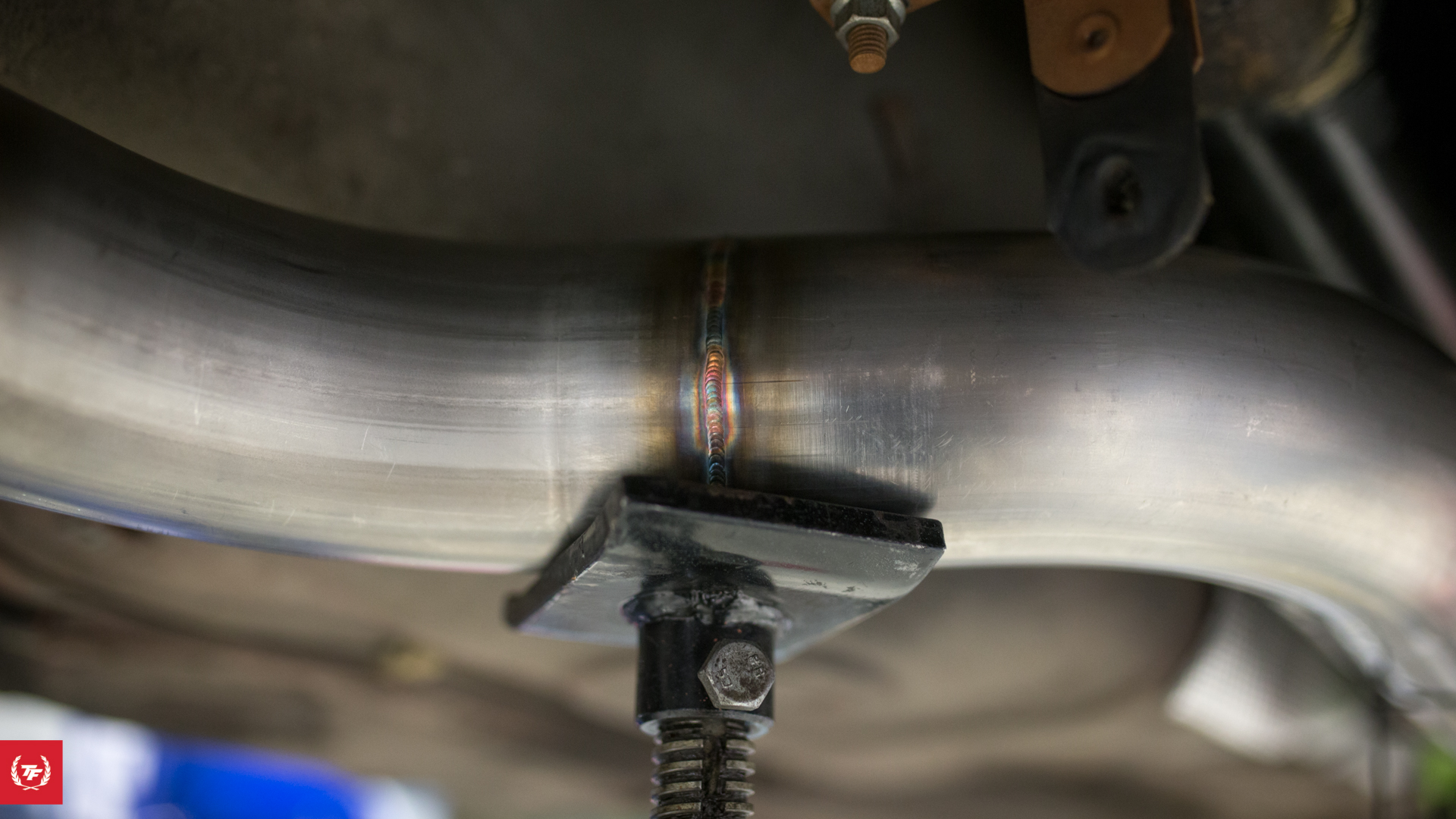 Close up shot of the weld on the end of the middle section piece, pre hanger.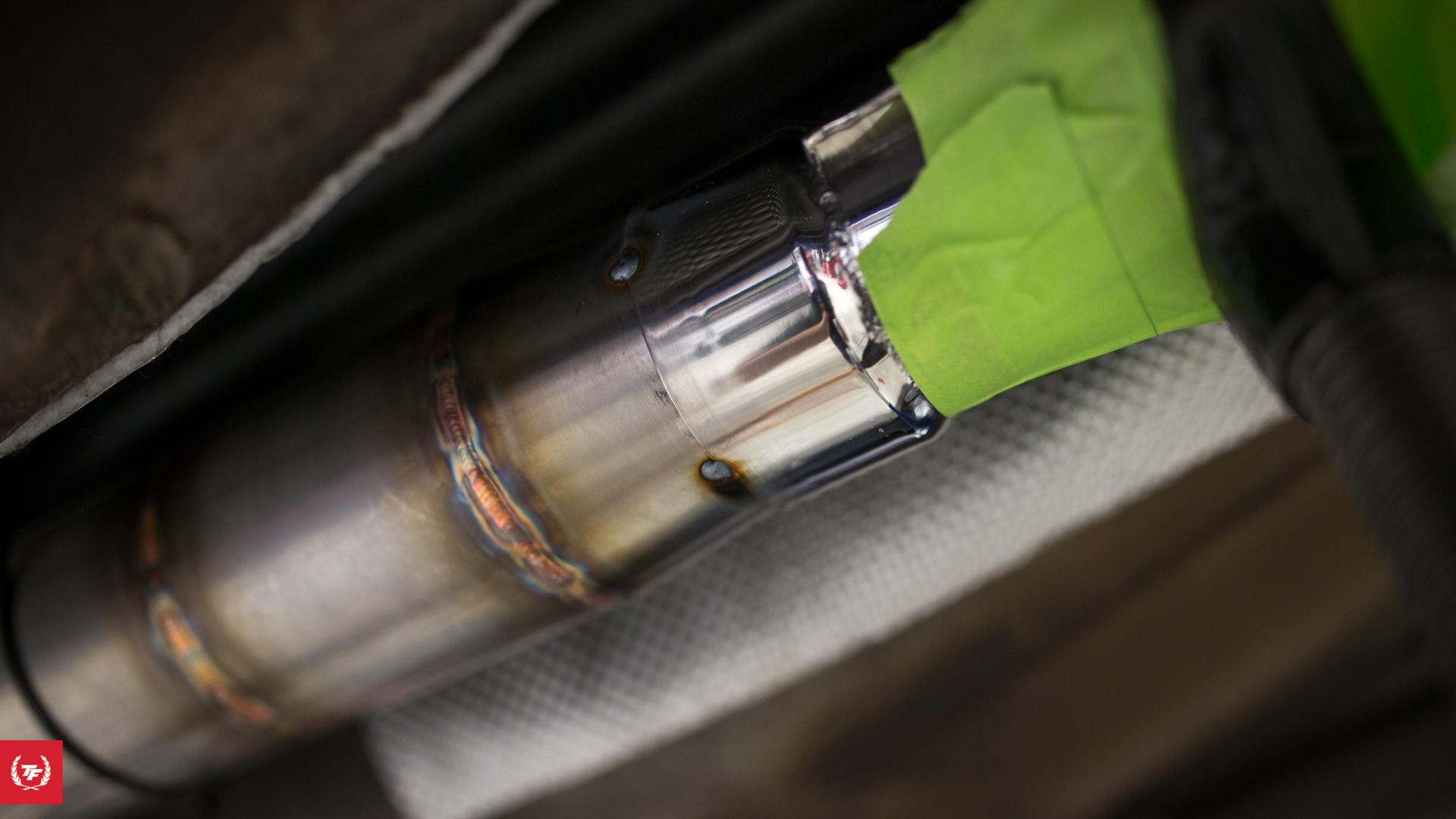 The Y-Pipe exit was 3″, so we had to step it back up to 3.5″.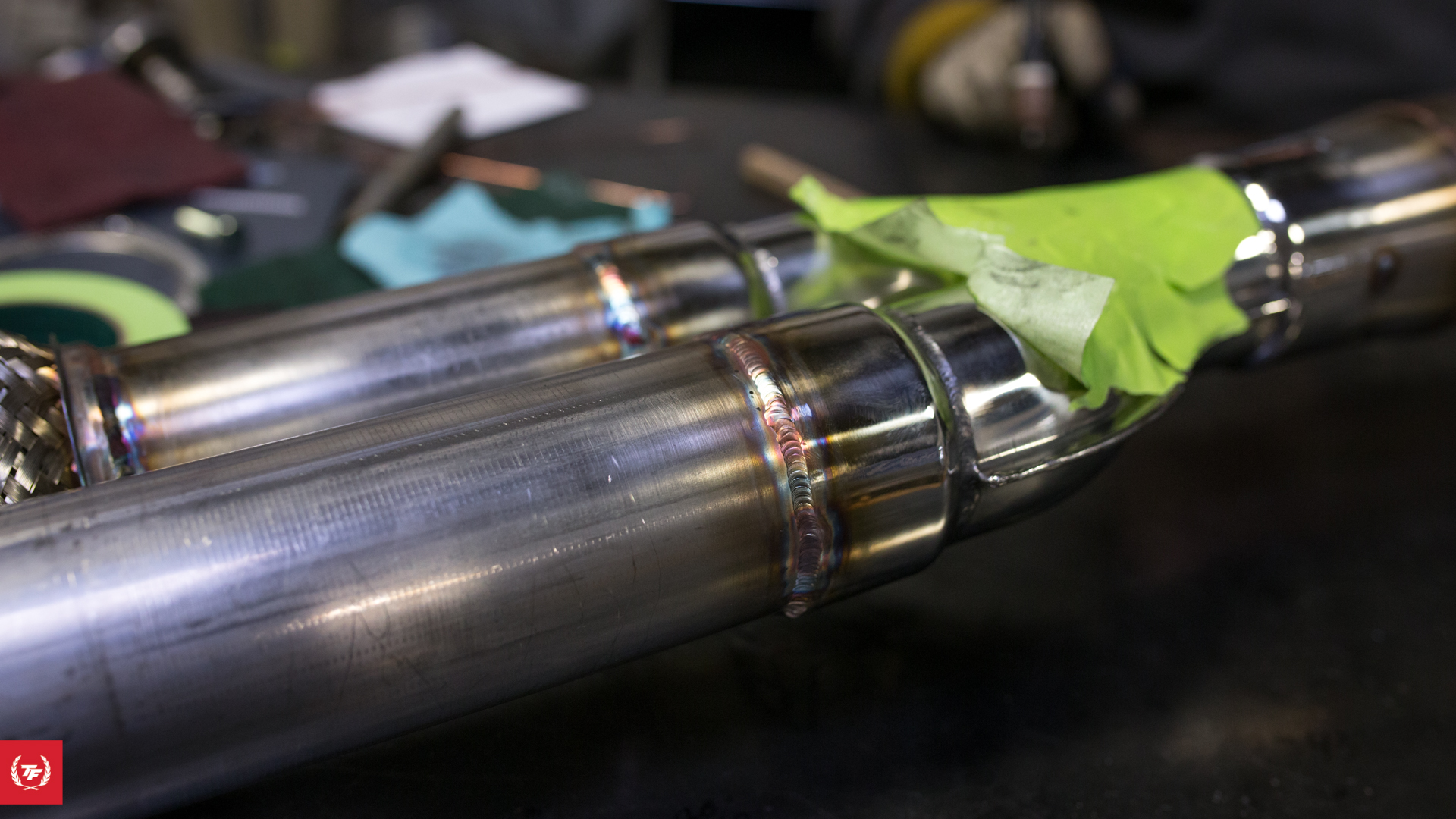 More welding on the middle section.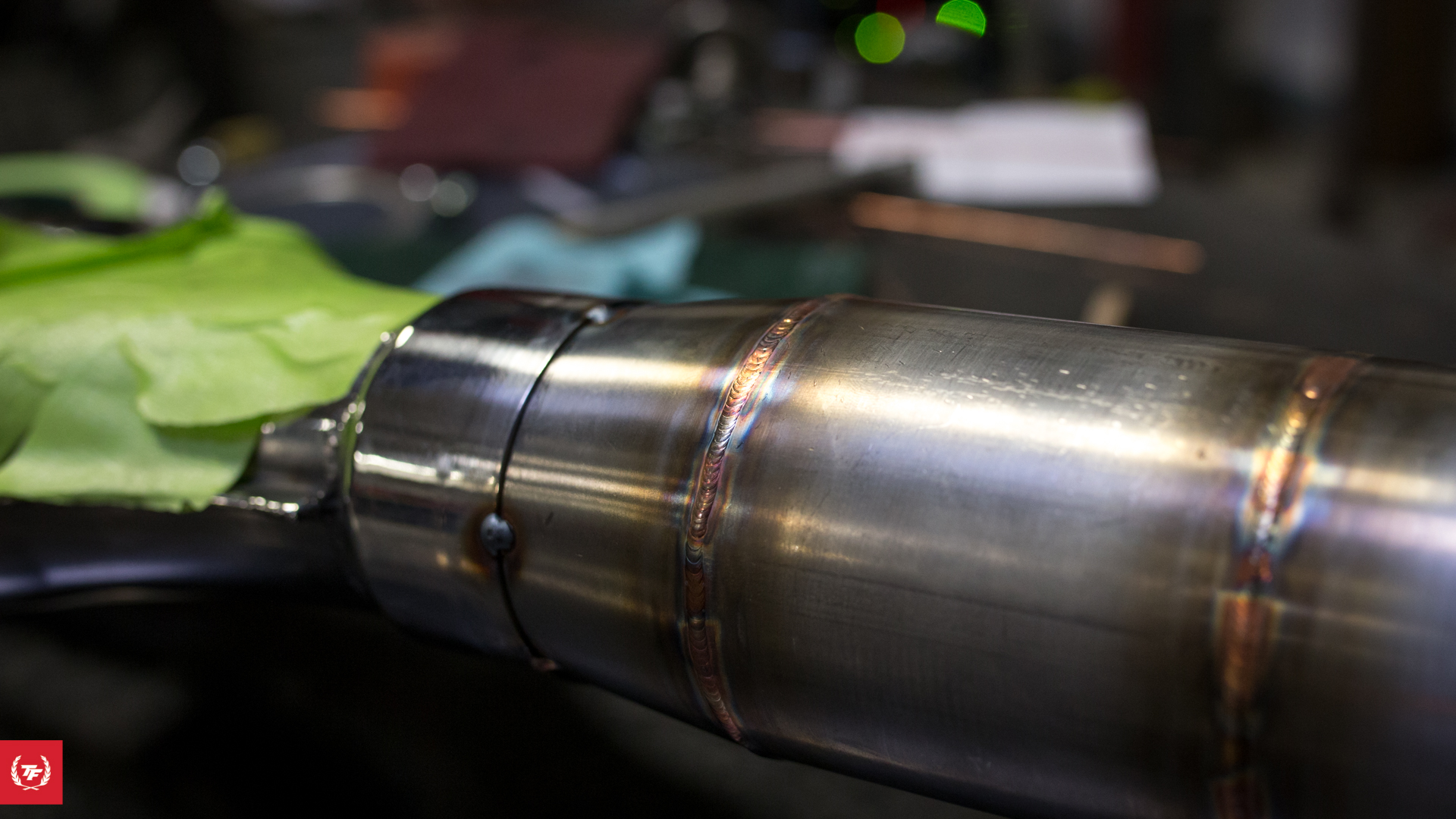 Looking good!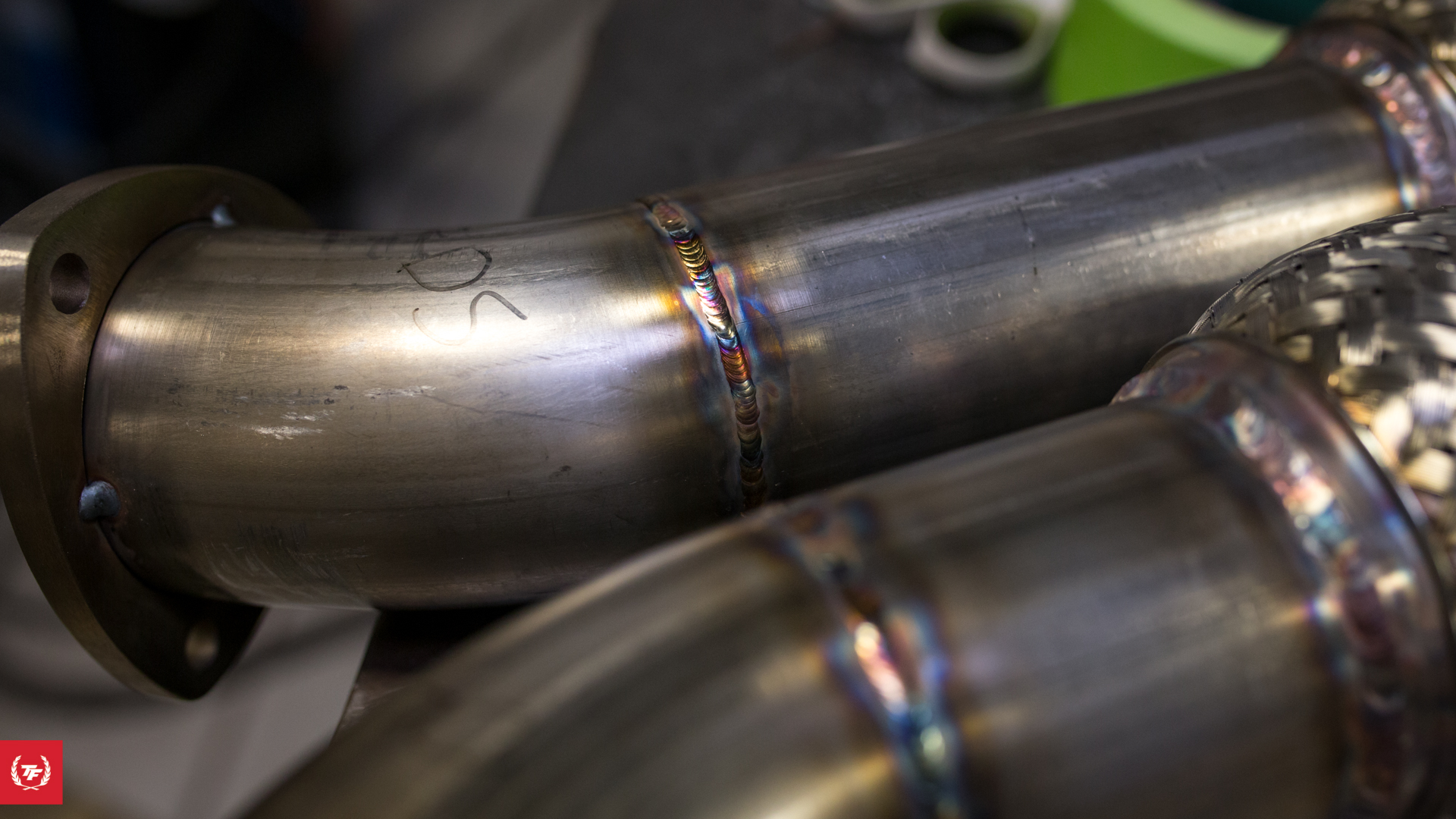 Ah yes.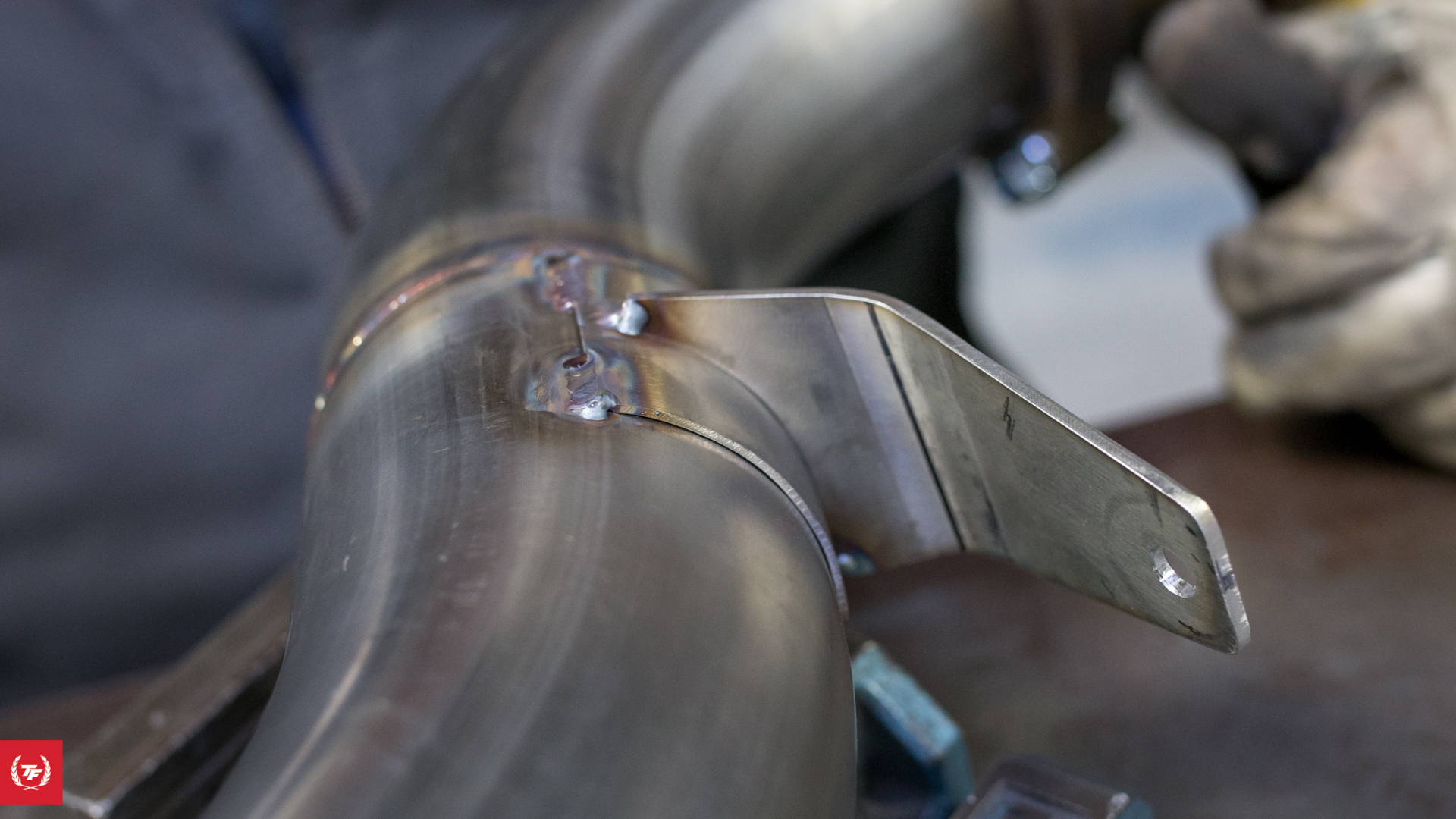 Designing a bracket for the hanger to attach to.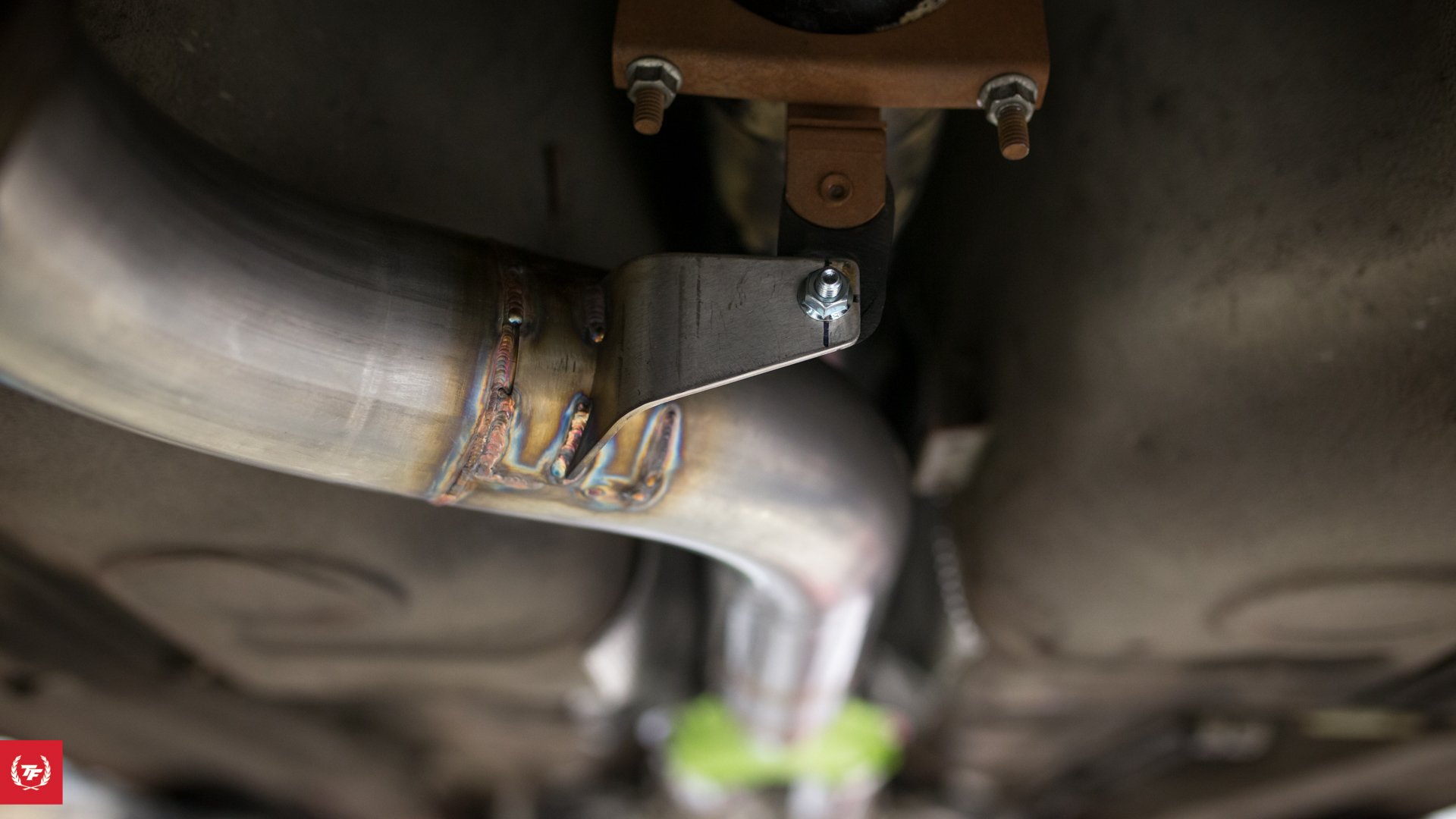 First hanger is done!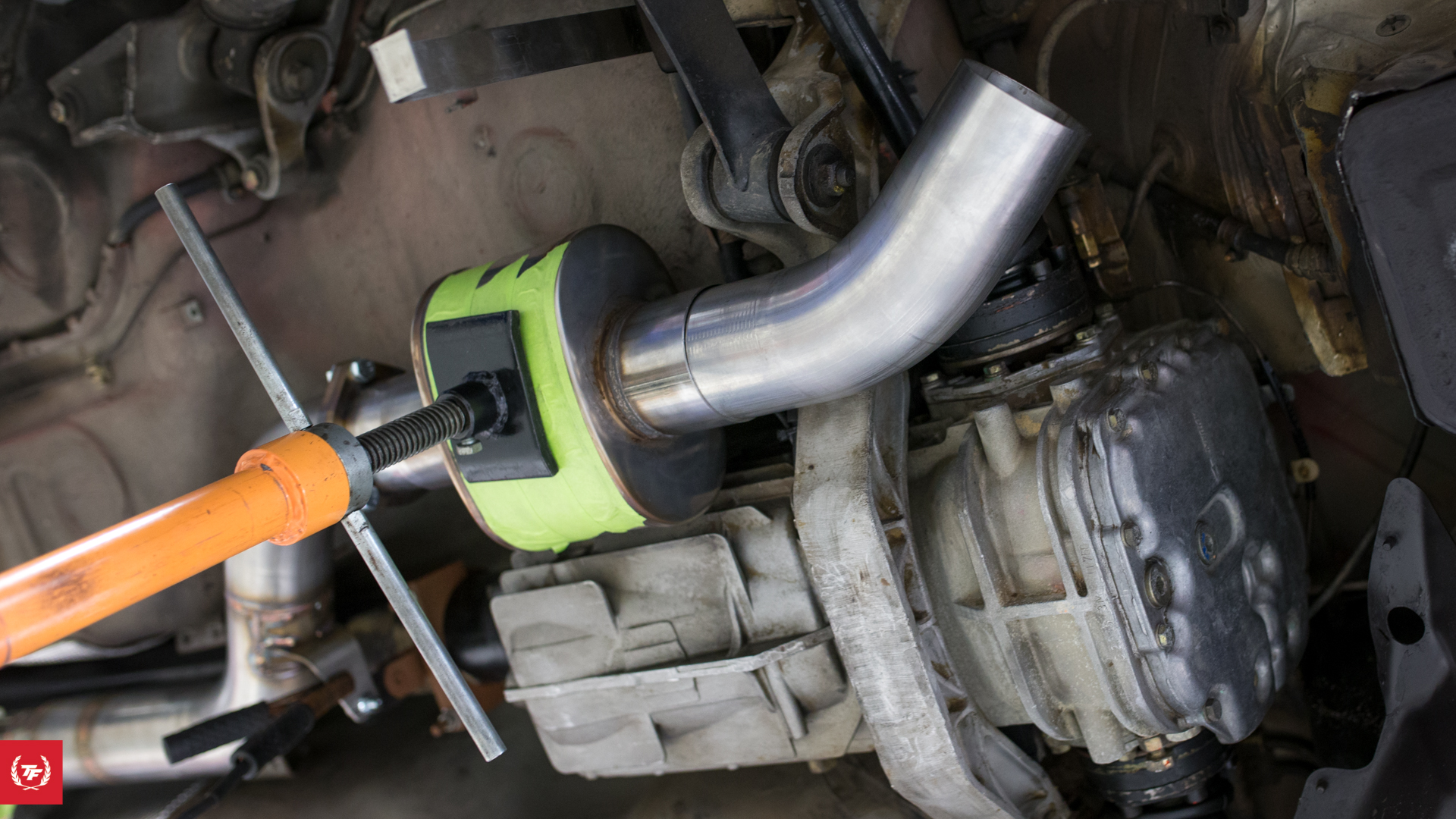 Tilt your head a little to see the exhaust taking shape!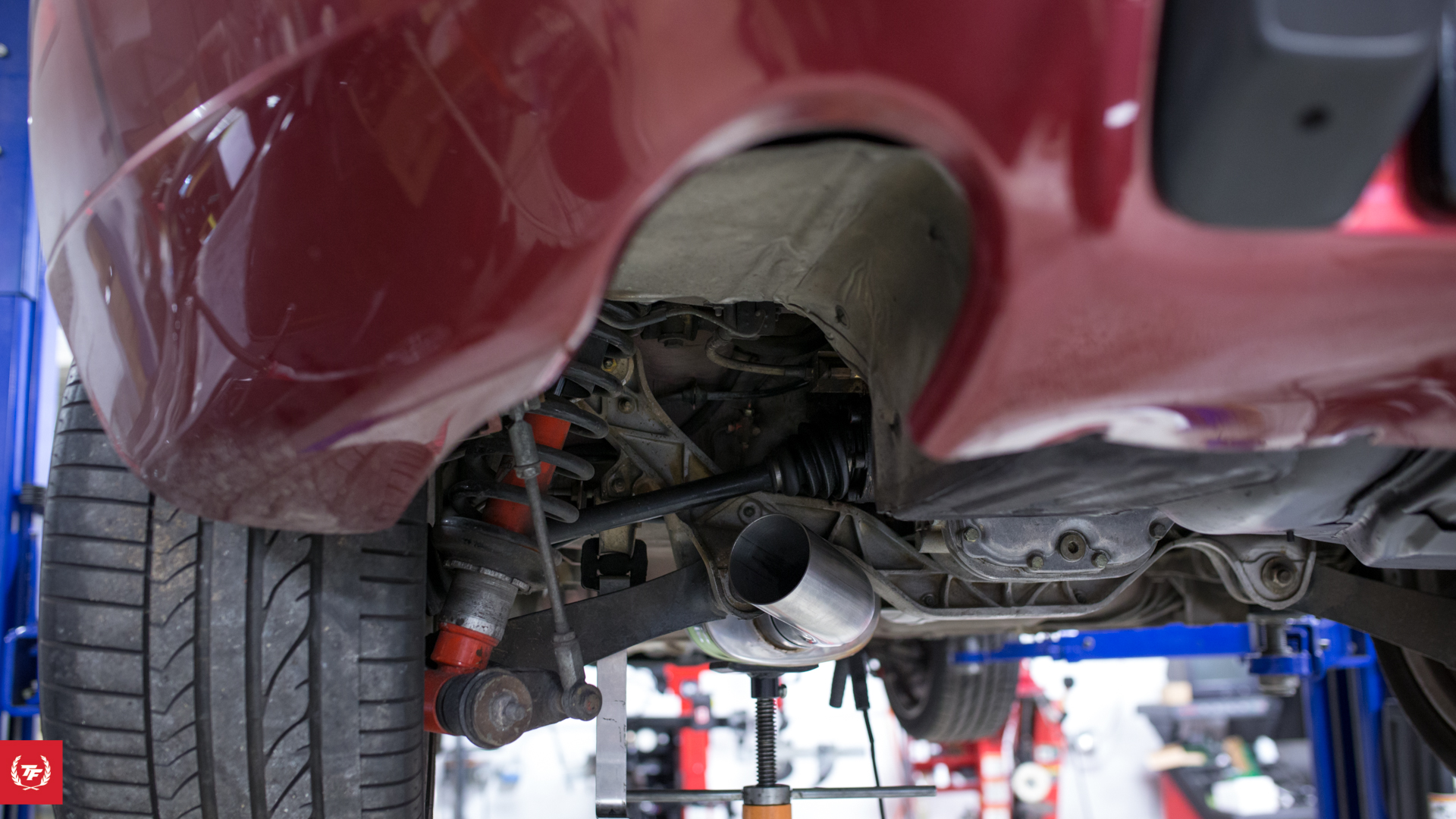 Now to finish off the rear section… when we mocked up the rear muffler with this section of piping, the clearance to the bumper was minimal so we decided to add some pie cuts to bring the muffler more towards the center and away from the side of the bumper exhaust cut out.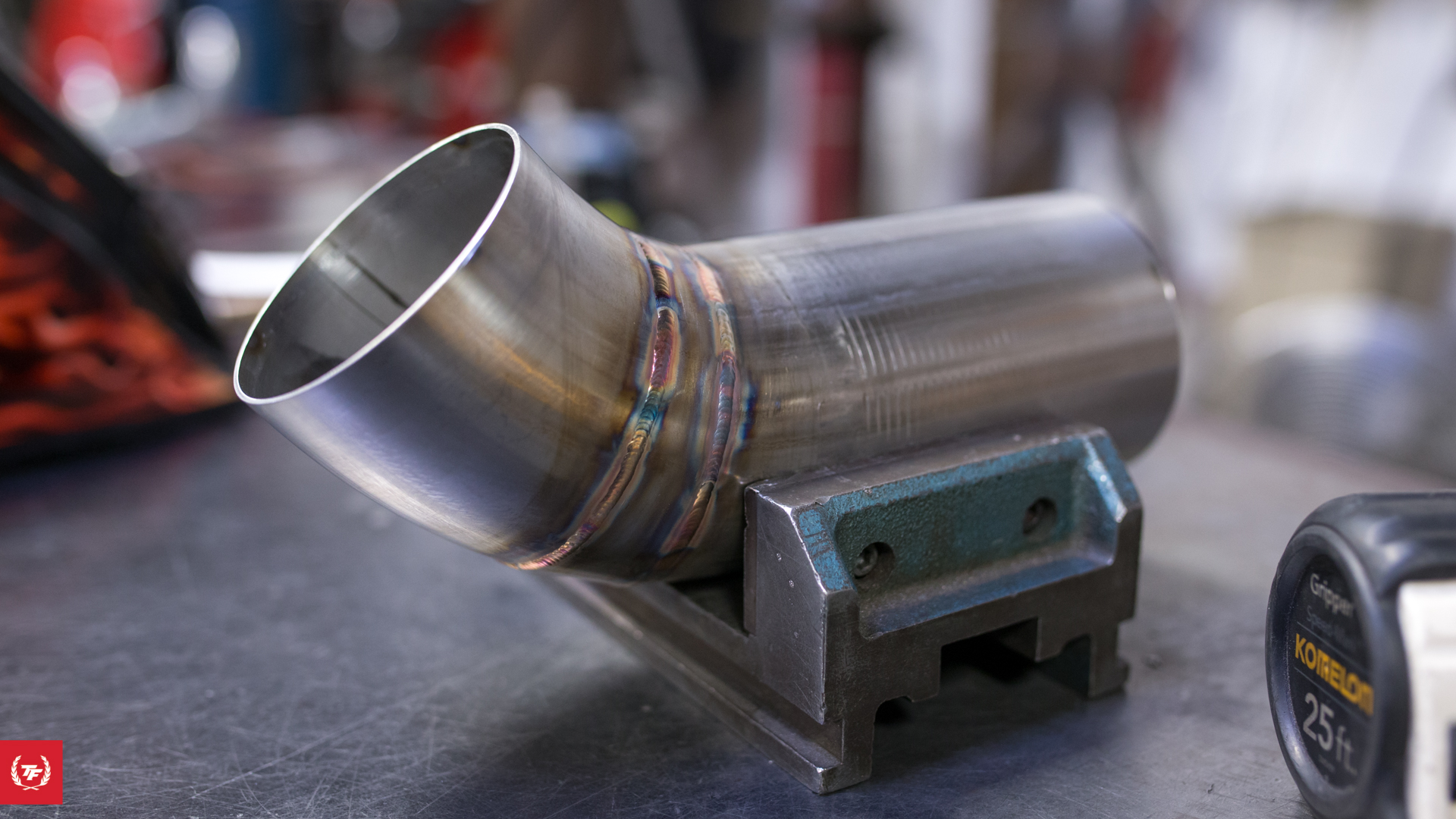 Mmm pie!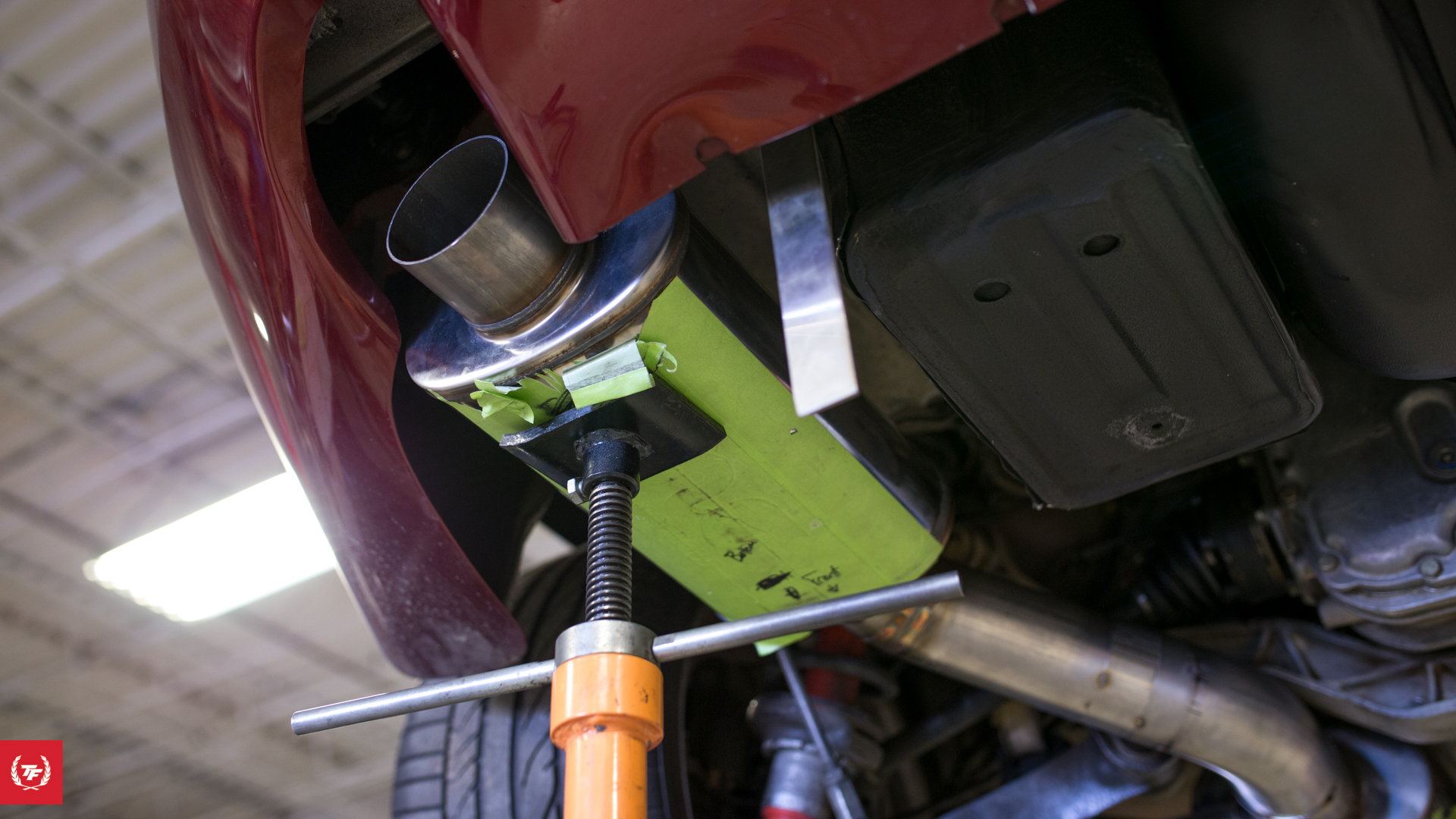 Nice and large rear muffler to take out some of that notorious V8 rasp.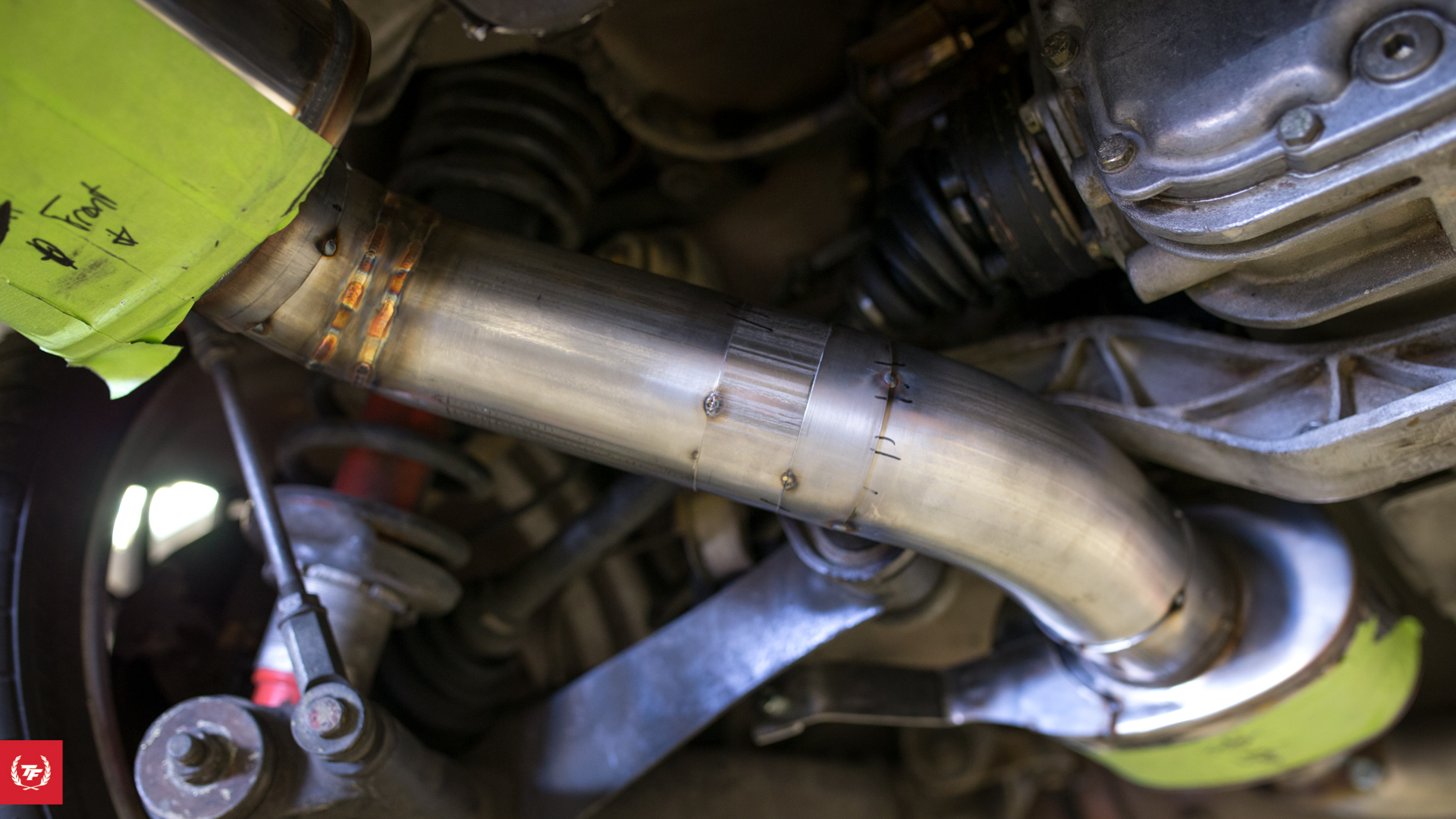 A few more cuts to ensure proper clearance and a tight fit.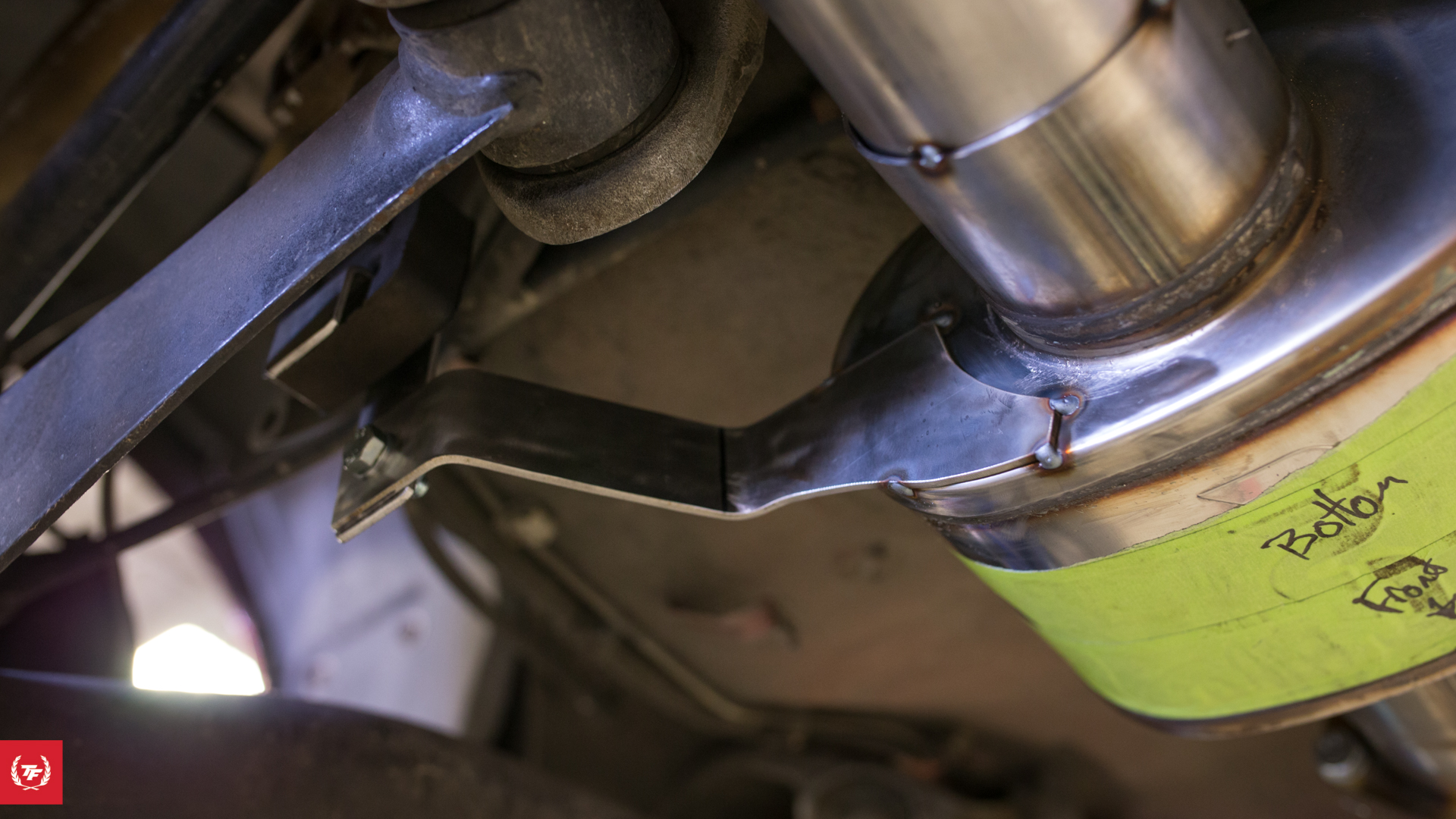 Second hanger tacked on to the smaller muffler.
Third hanger on the rear muffler.
Both rear hangers welded onto the rear muffler, along with the tail piece that will be visible.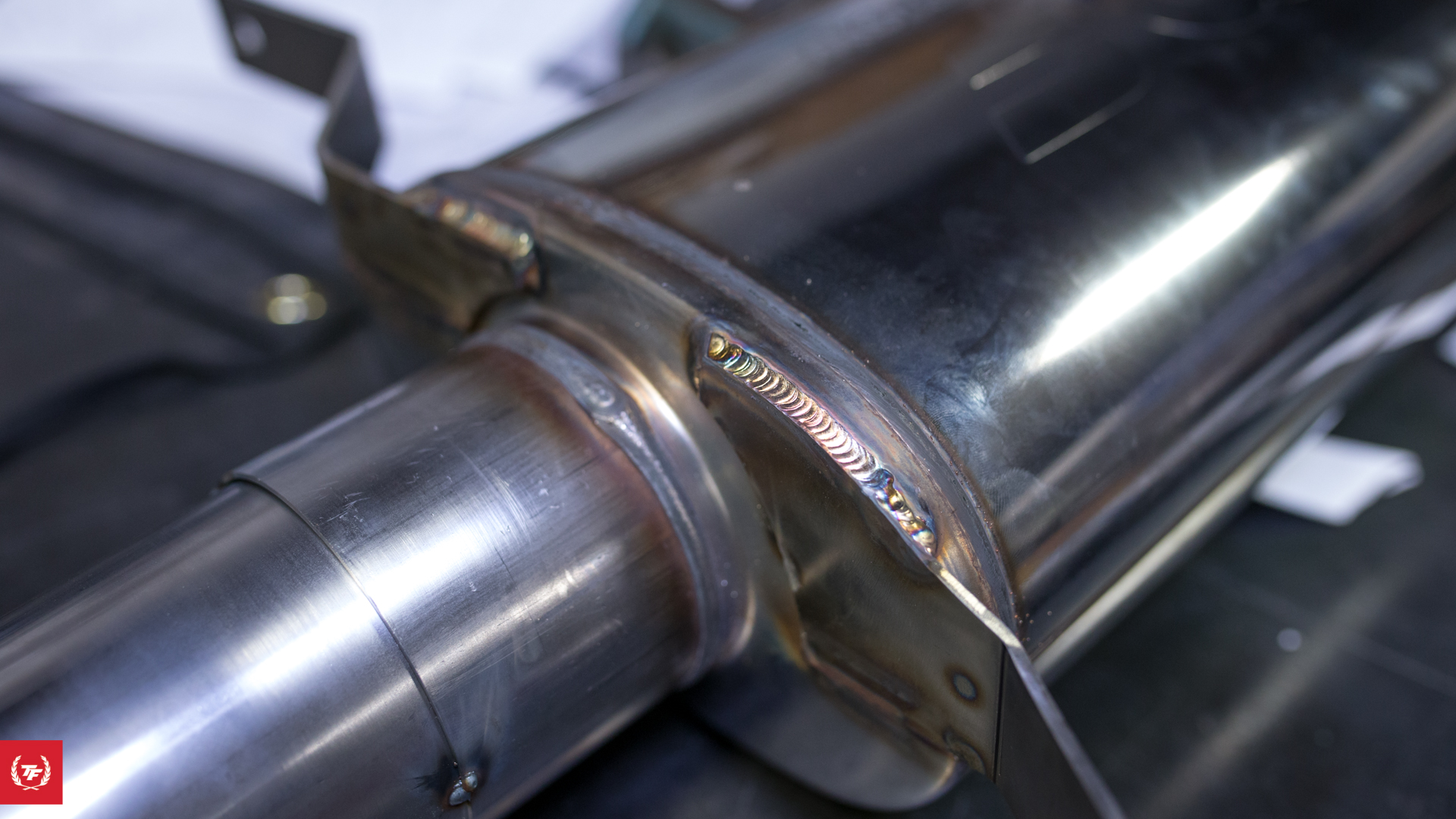 BEADS!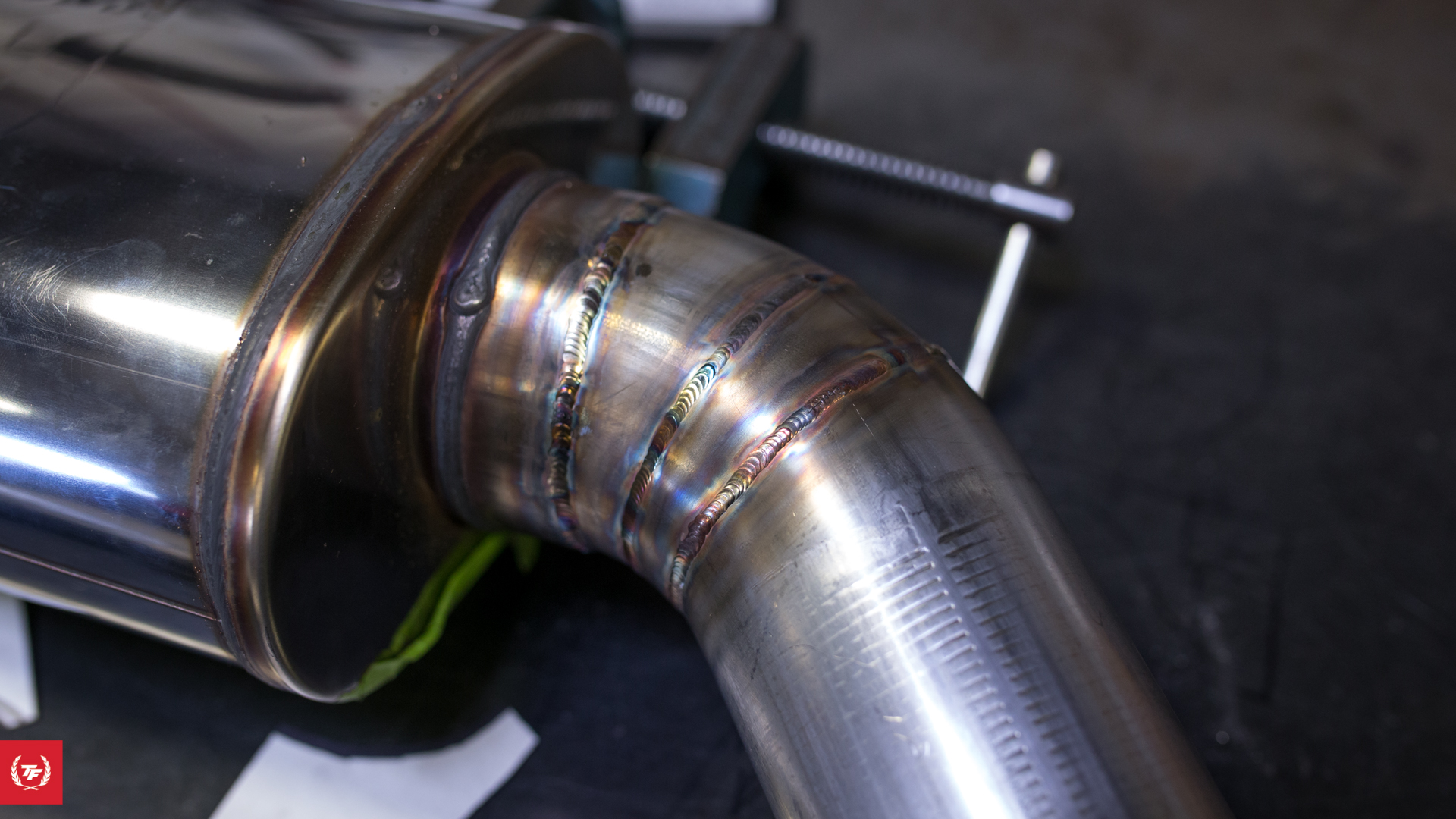 More beads.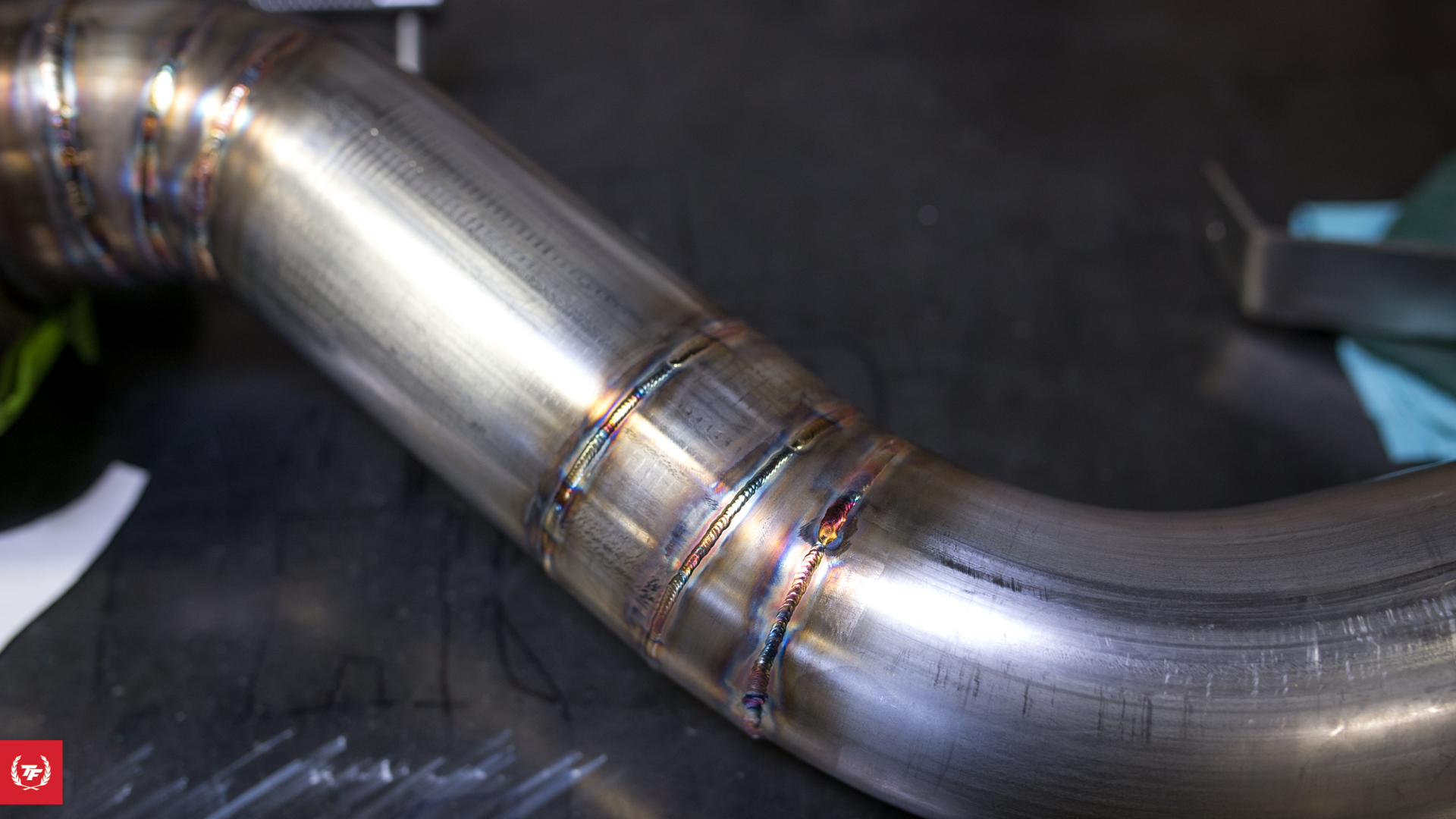 You guessed it, more beads.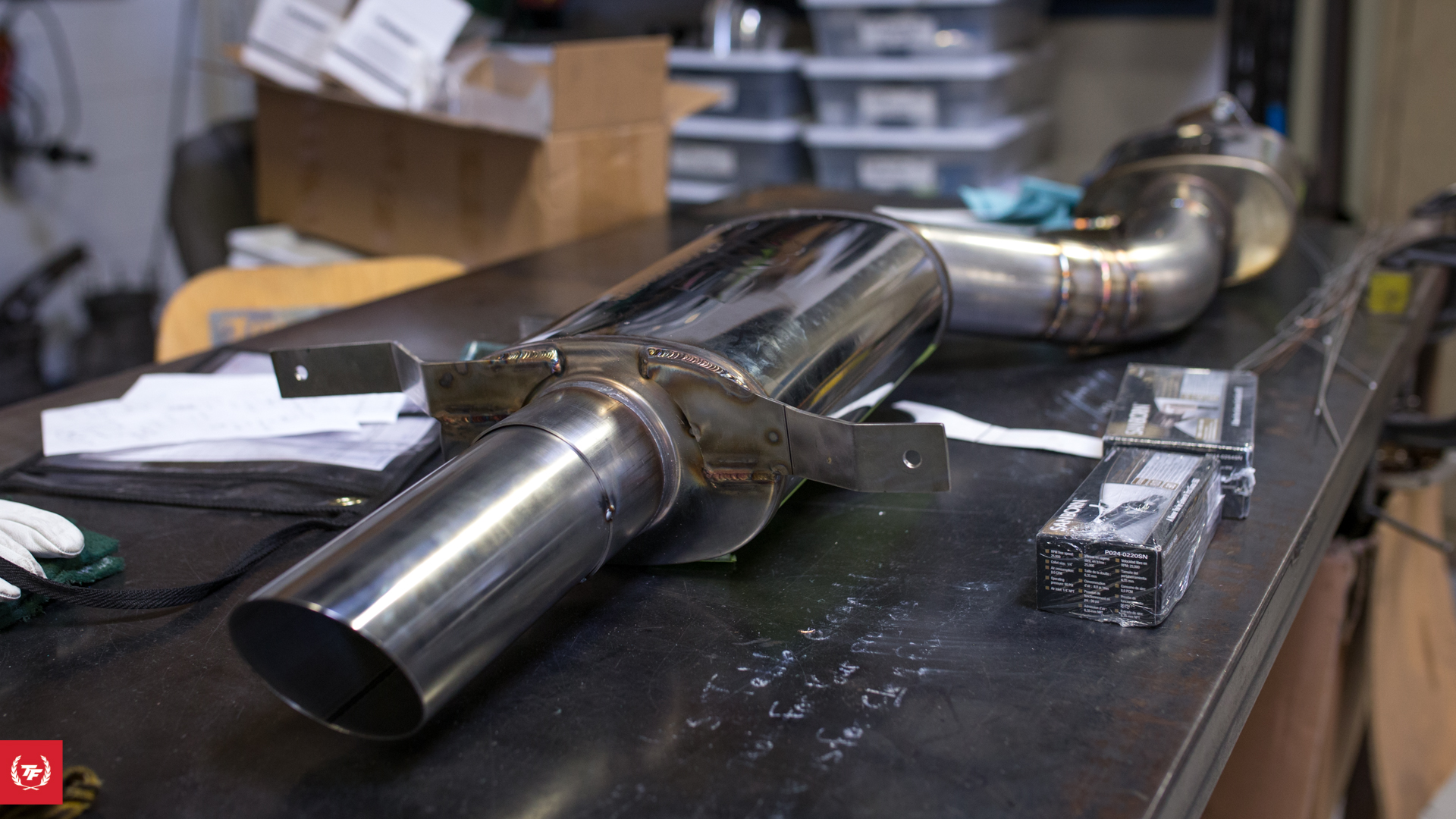 Rear section is complete!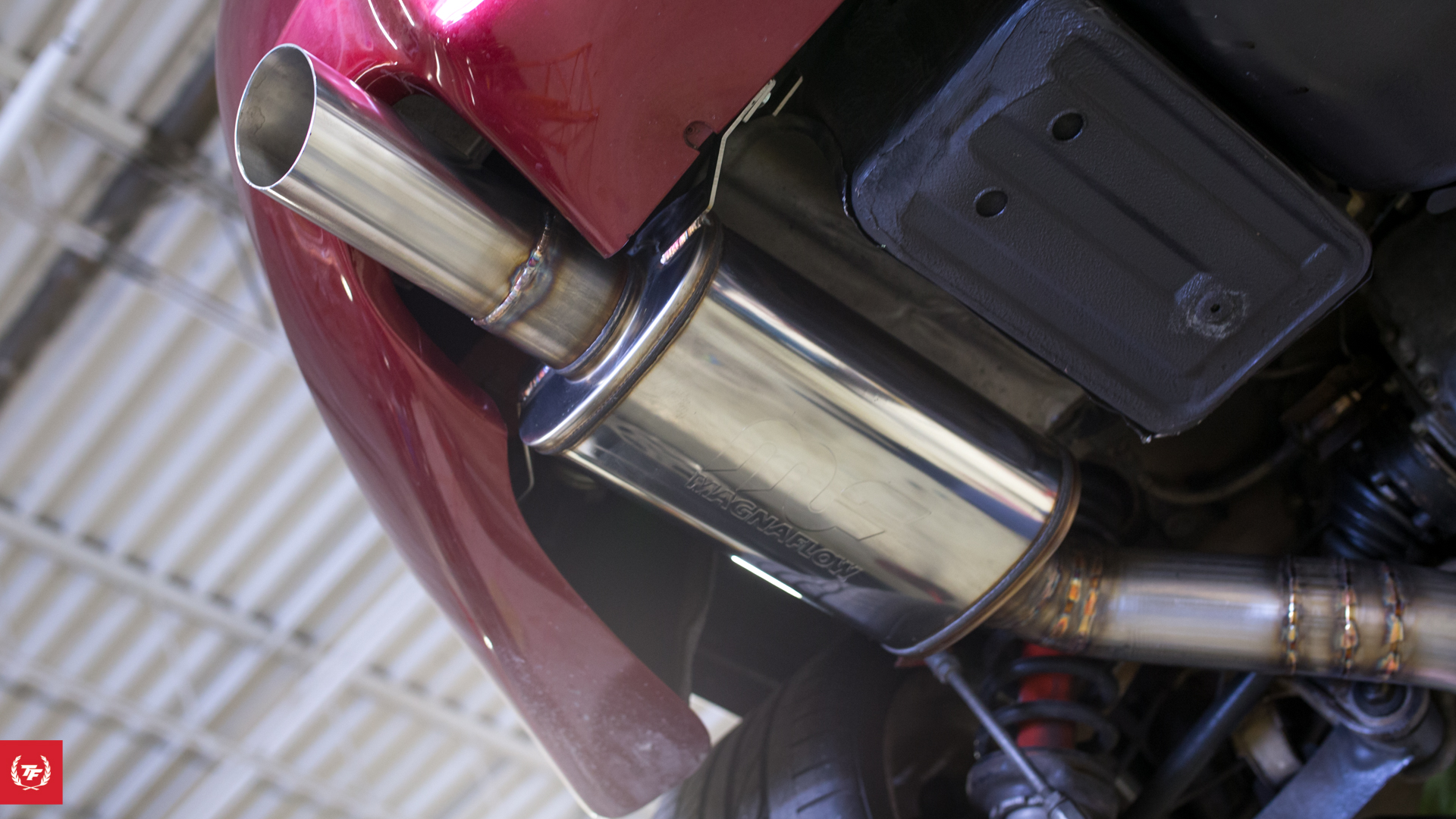 Installed on the car.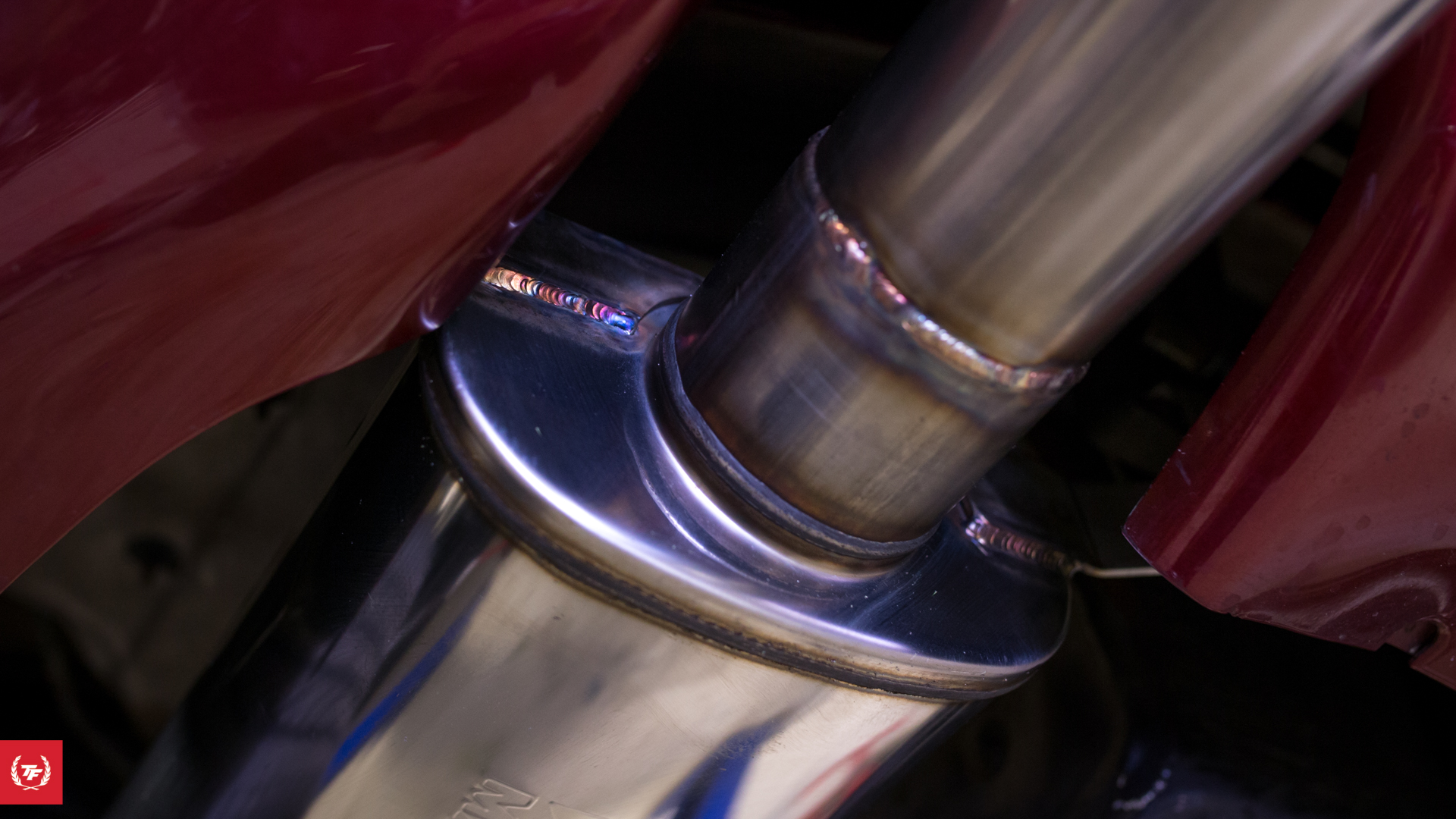 We tucked the rear hangers up on to the top of the muffler so that it wasn't easily visible from the rear. Not to say we don't want our handiwork to be seen, it just looks clean this way. 🙂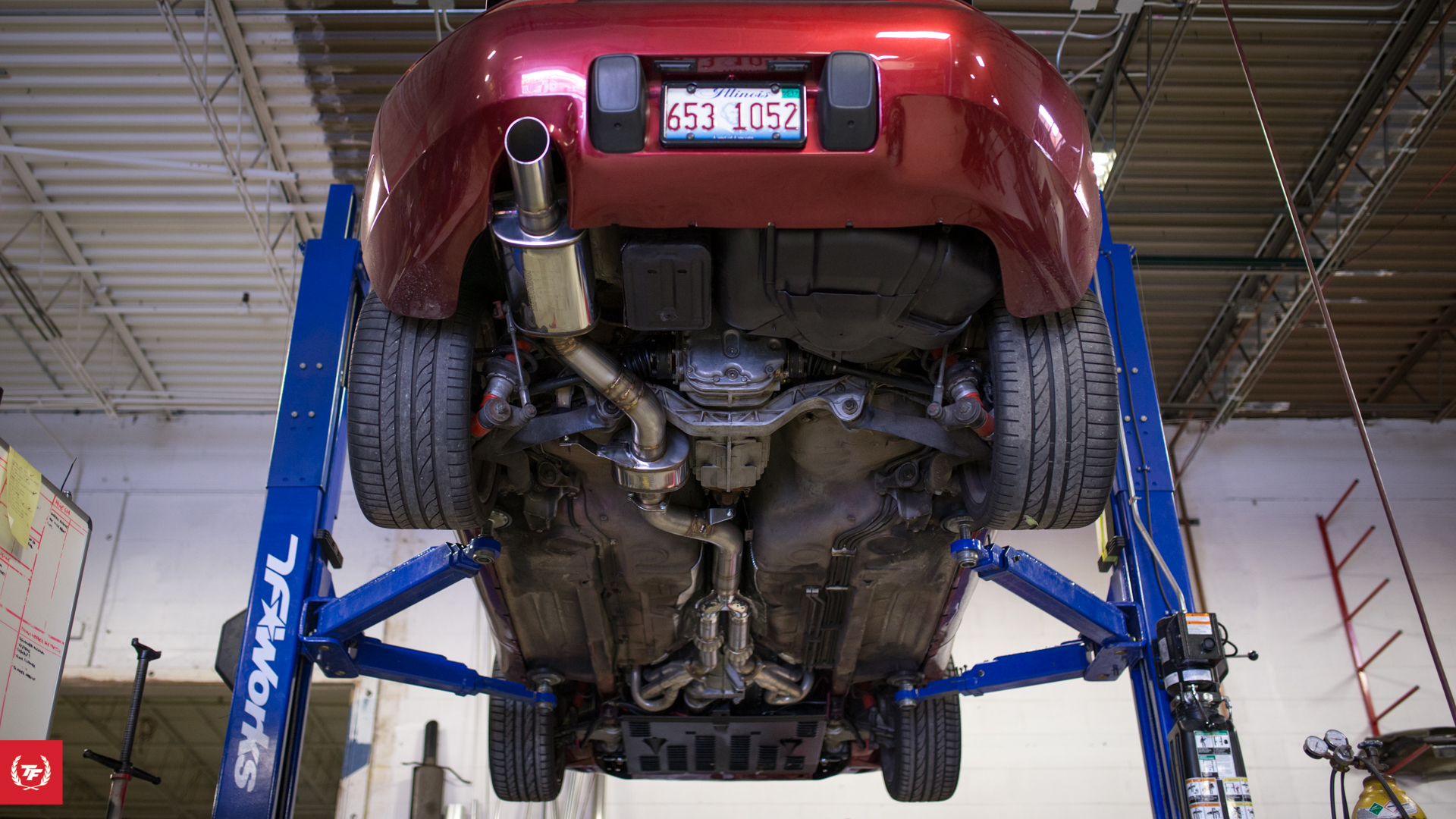 Tucked nice and high, with WAY more clearance than the previous system.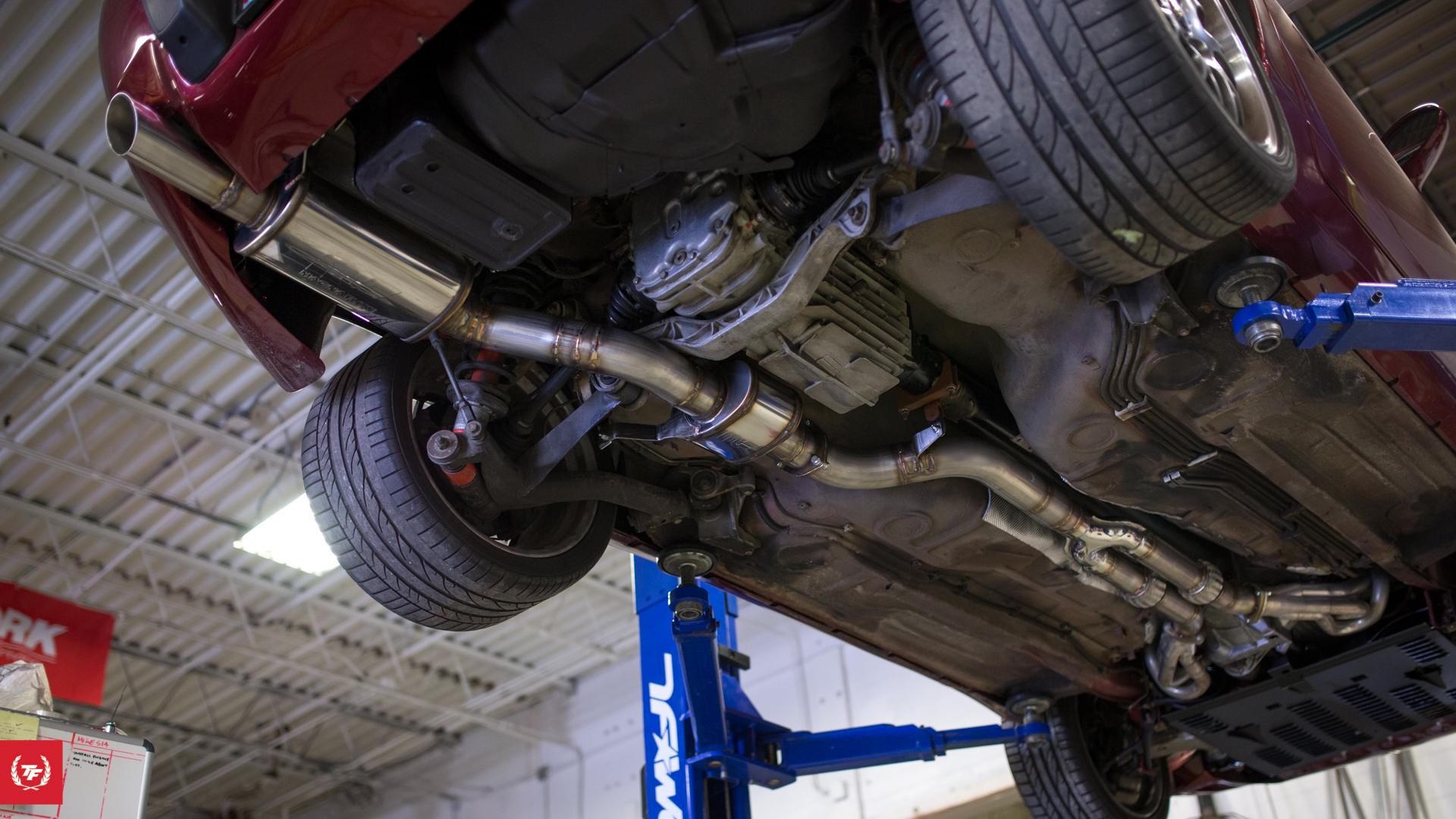 That's a wrap! Thanks for checking out this blog entry, be sure to check the blog homepage for all of our other projects, product features and events we have coming up!