This post will be our last project update for this car! It has come along way in its time here at TF, from a whole chassis swap to a built KA-T set up, to a full upgrade on the suspension and chassis.If you haven't been following the build up to now, be sure to check out PART 1 and PART 2. At the end of the last update, we had just dropped the engine in and starting to hook up all of the plumbing: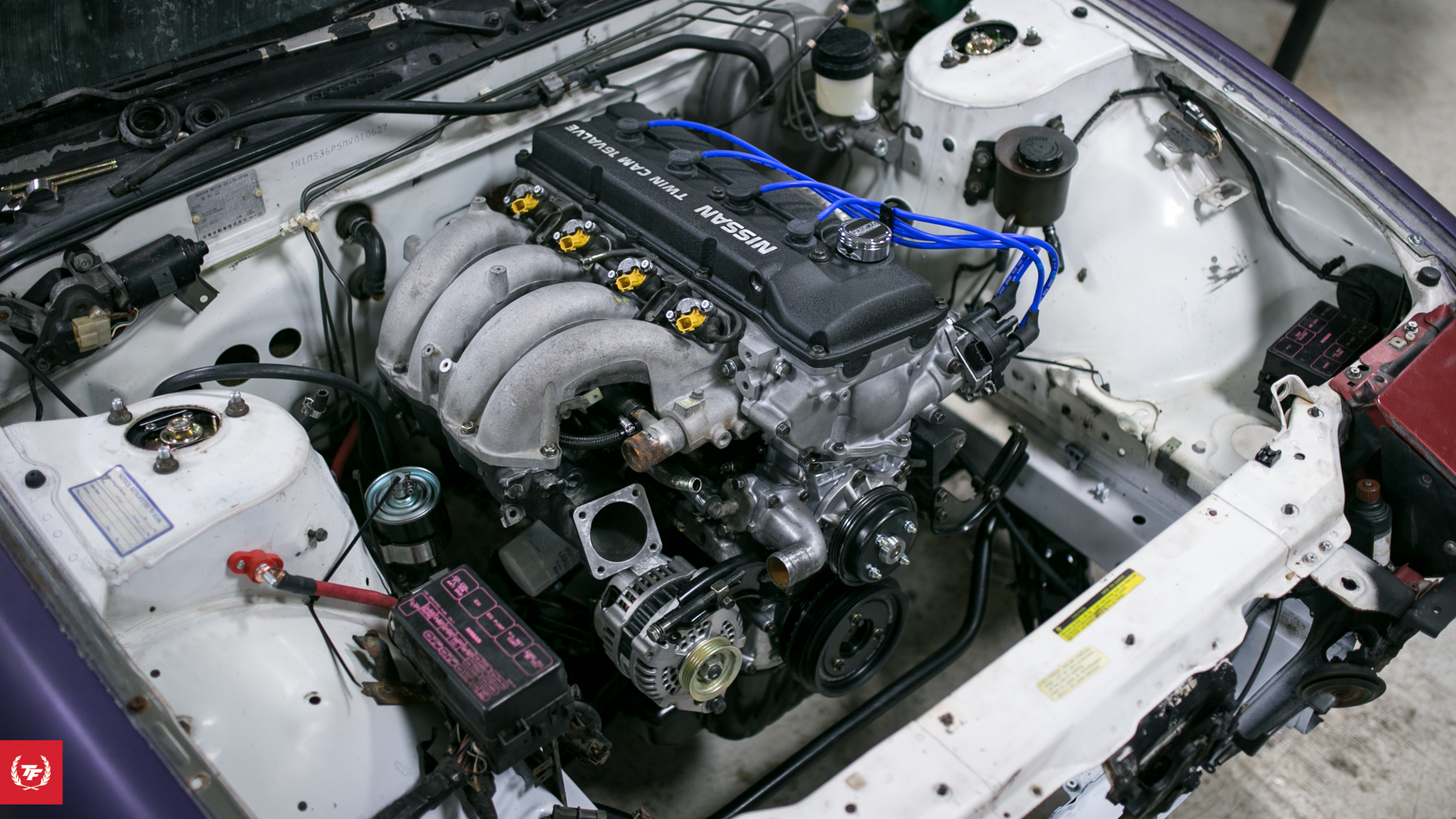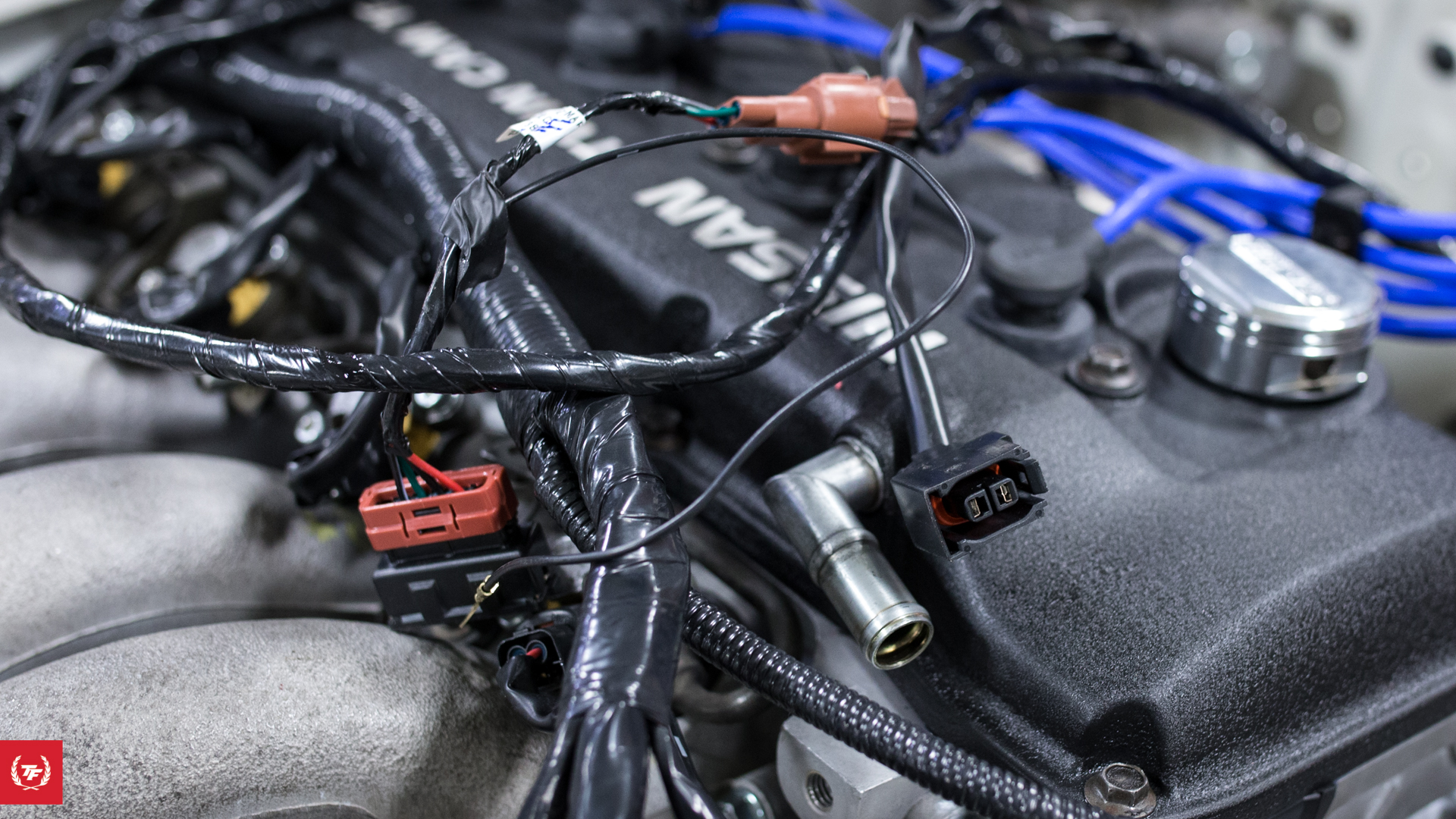 Wiring up the KA with a revamped and cleaned up OEM Nissan engine harness!
Strut tower ground, can never have too many of these!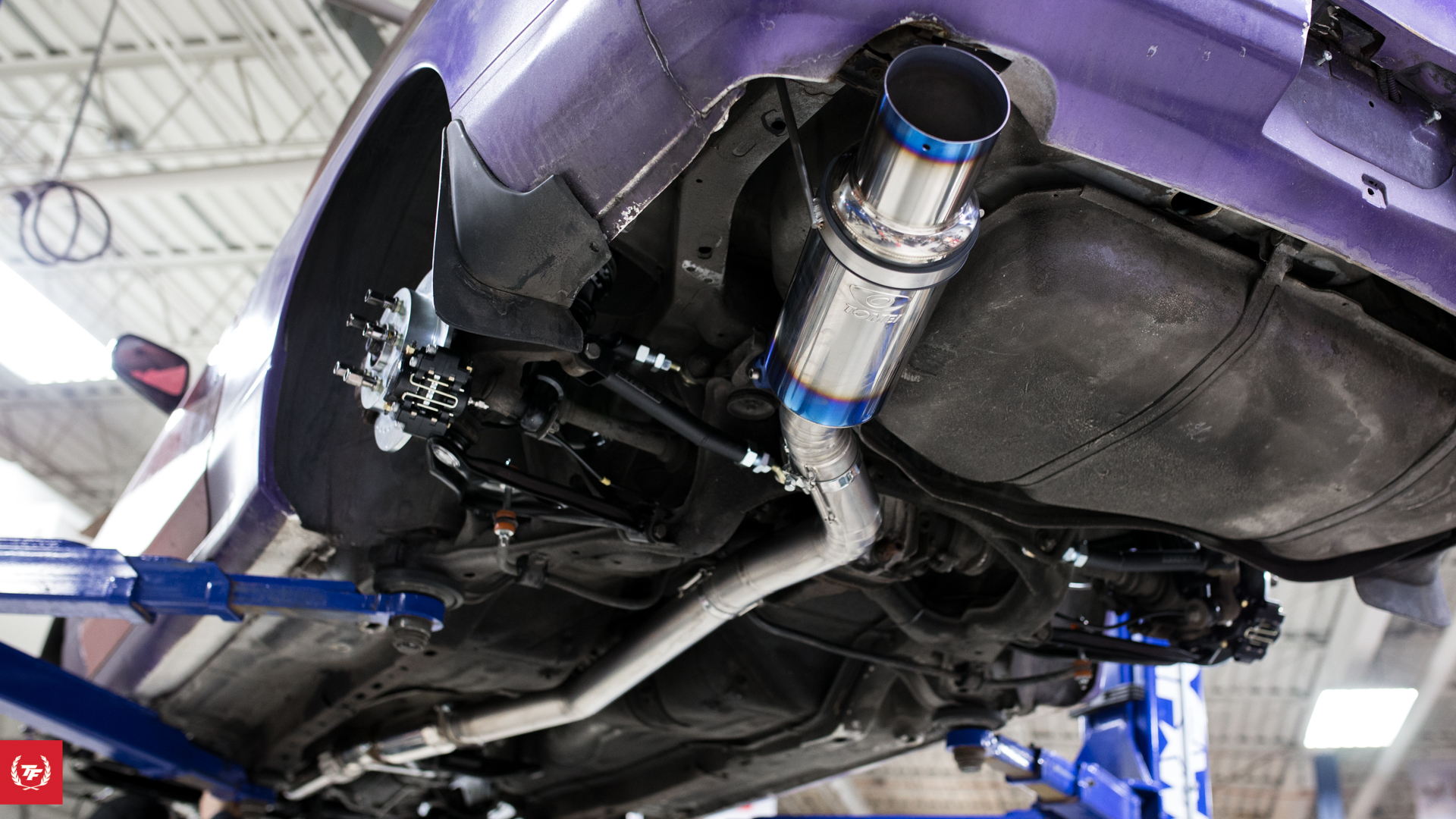 The Tomei Titanium catback exhaust all installed on the car!
Another angle.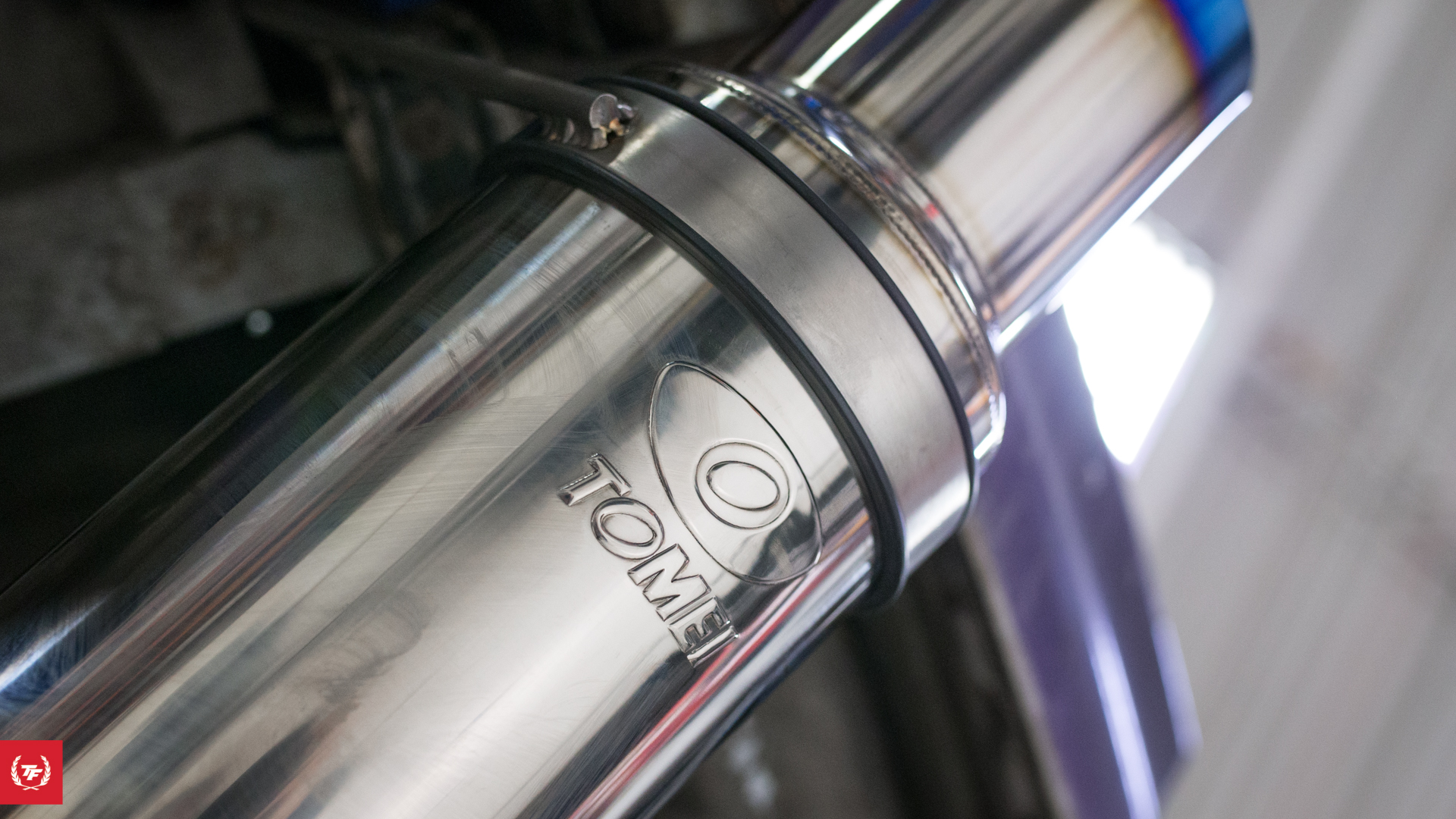 Tomei!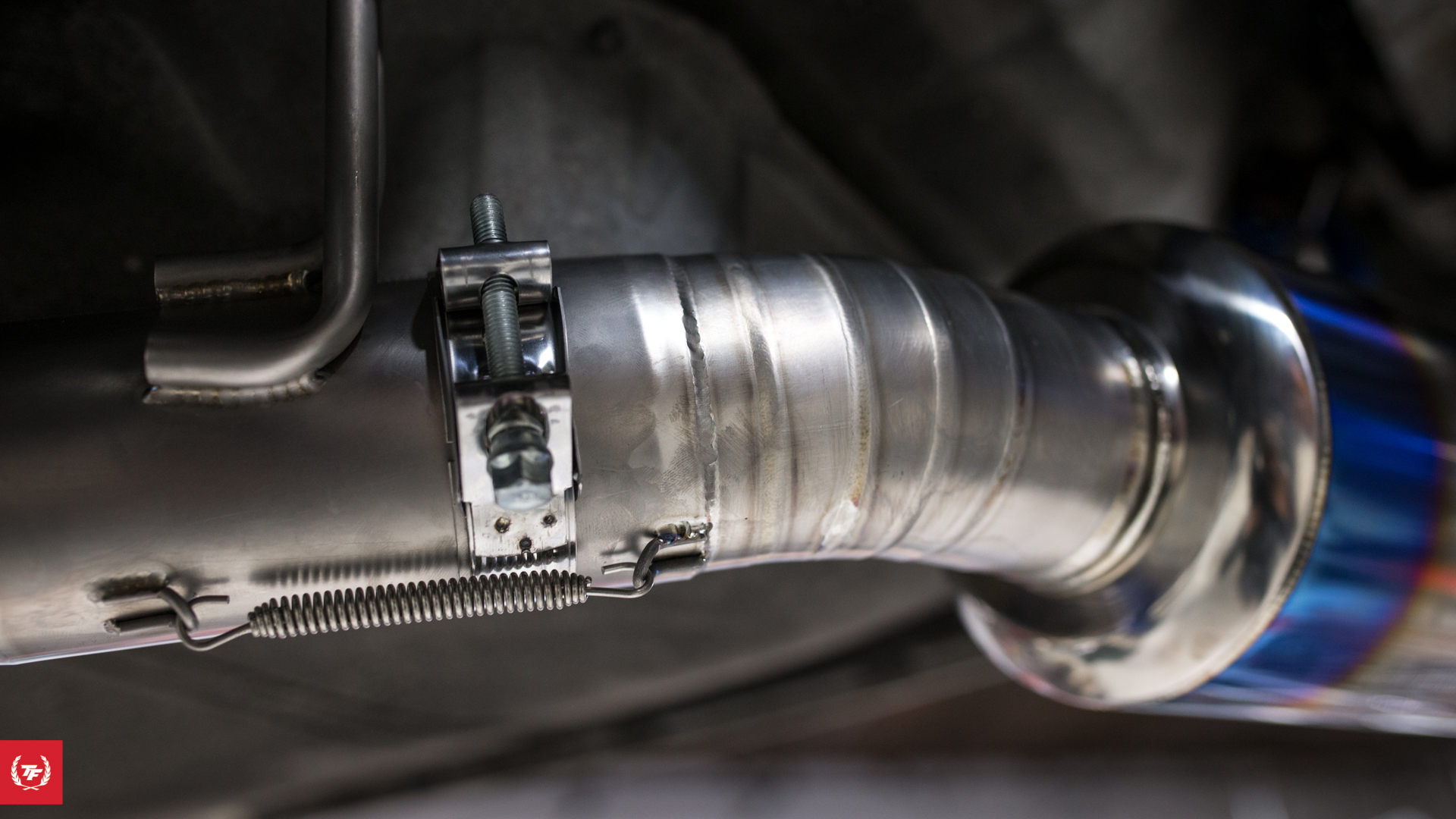 This exhaust system uses clamps to secure each section together.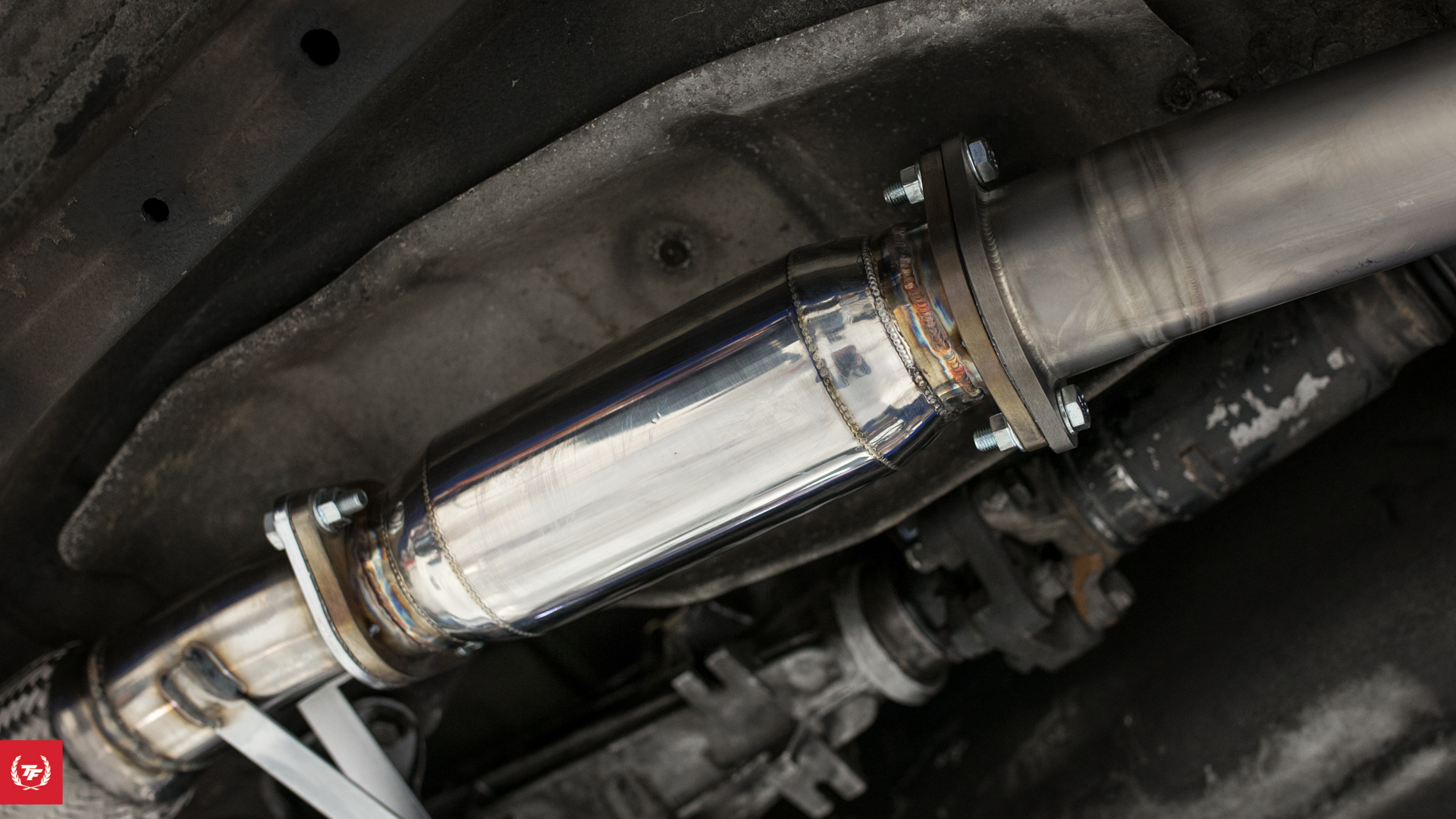 We fabricated a resonated test pipe to ensure the perfect fit between the downpipe and the Ti exhaust system.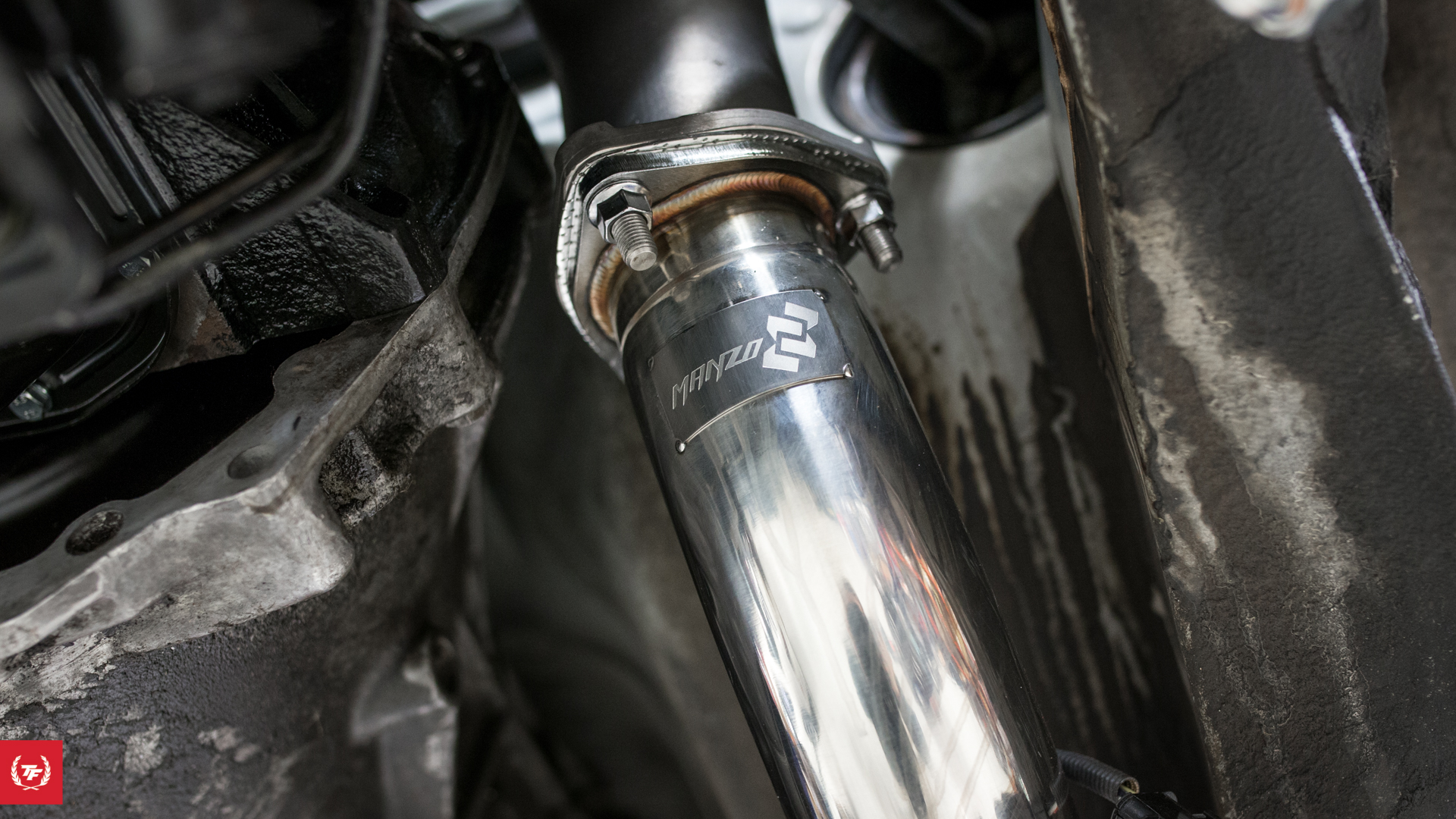 Manzo downpipe.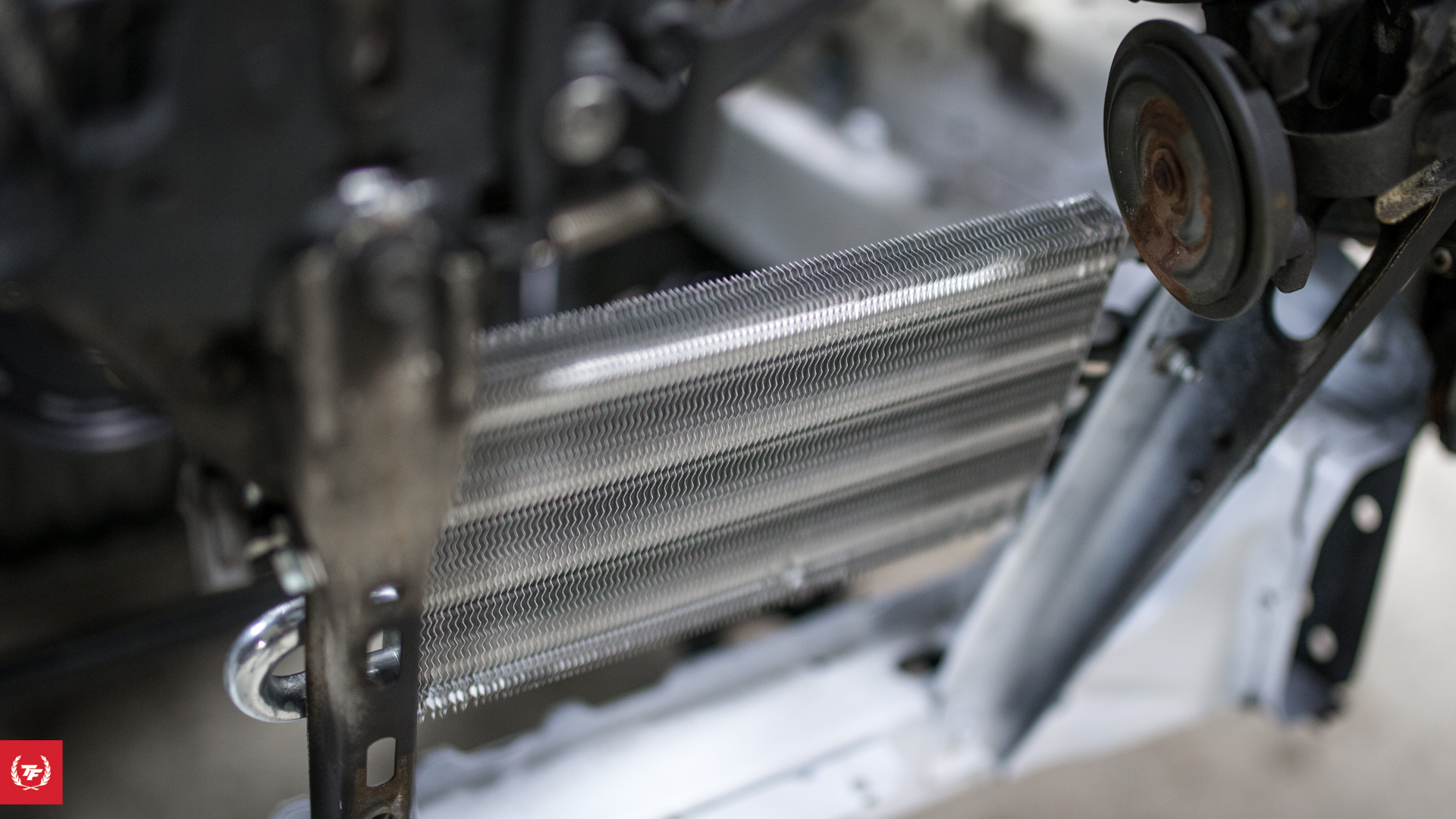 Power steering cooler for those drift days where the steering system is working extra hard.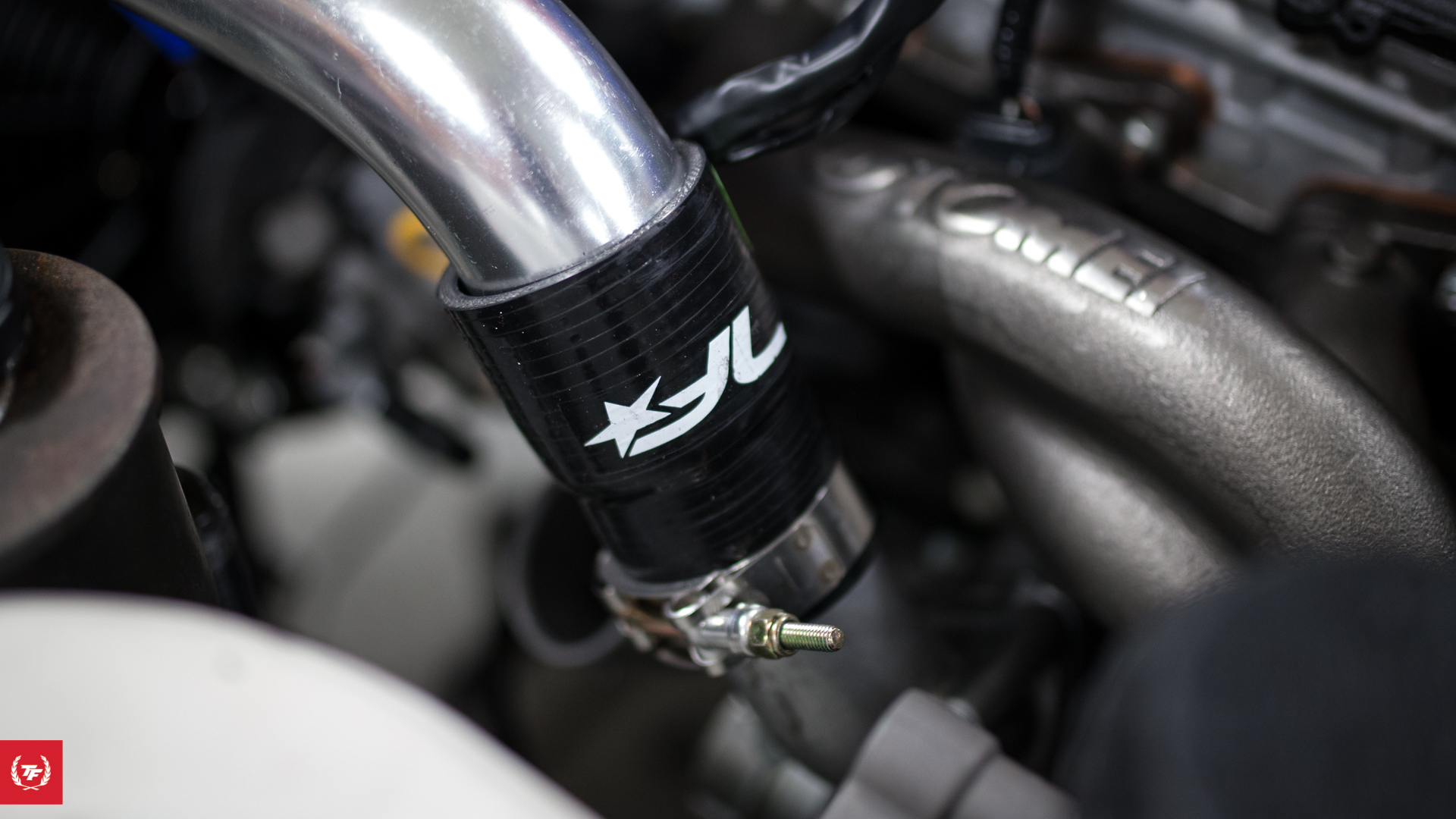 Starting the process of fabricating the hot side intercooler piping. TF coupler = more cool points.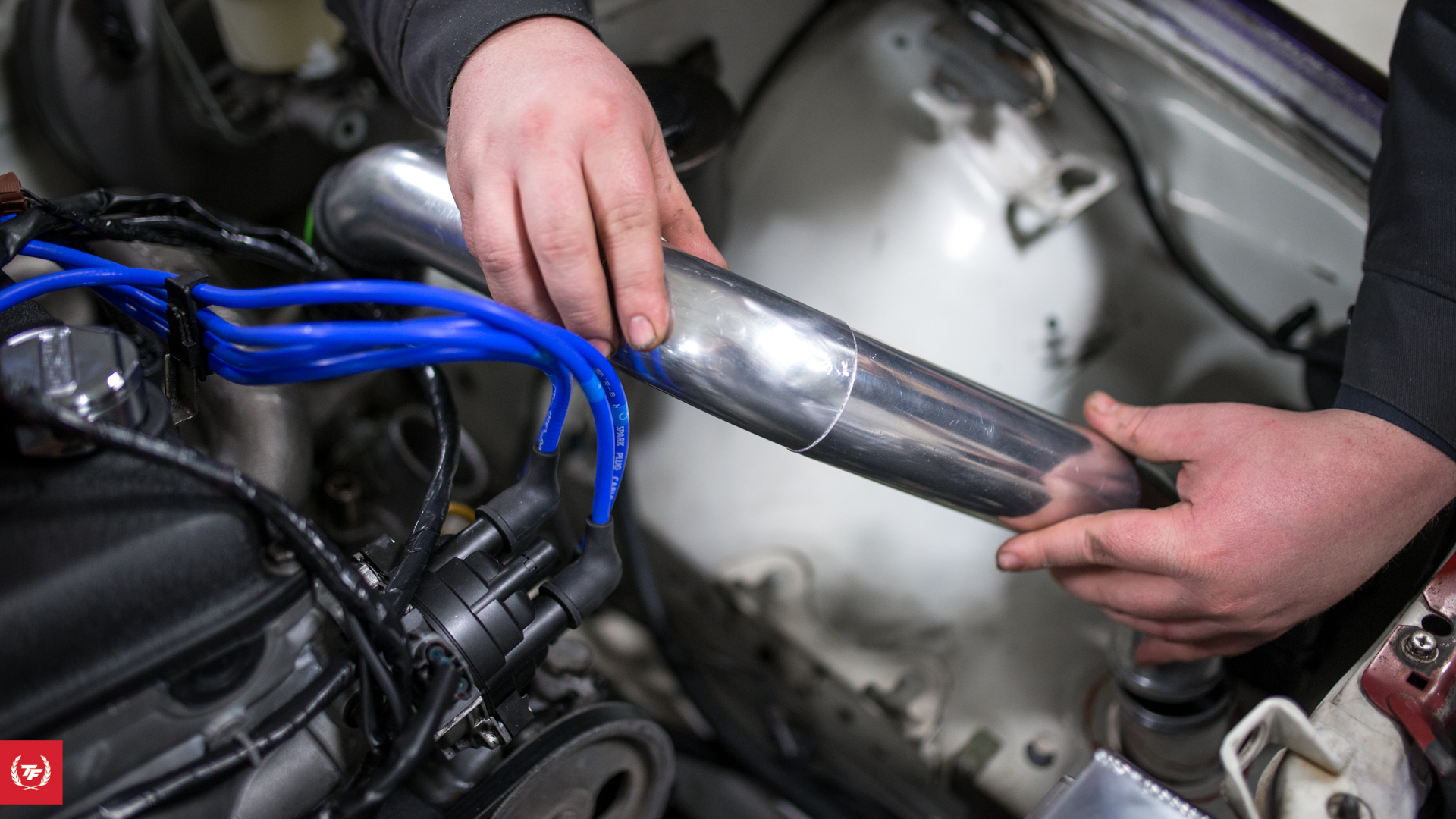 Mocking everything up.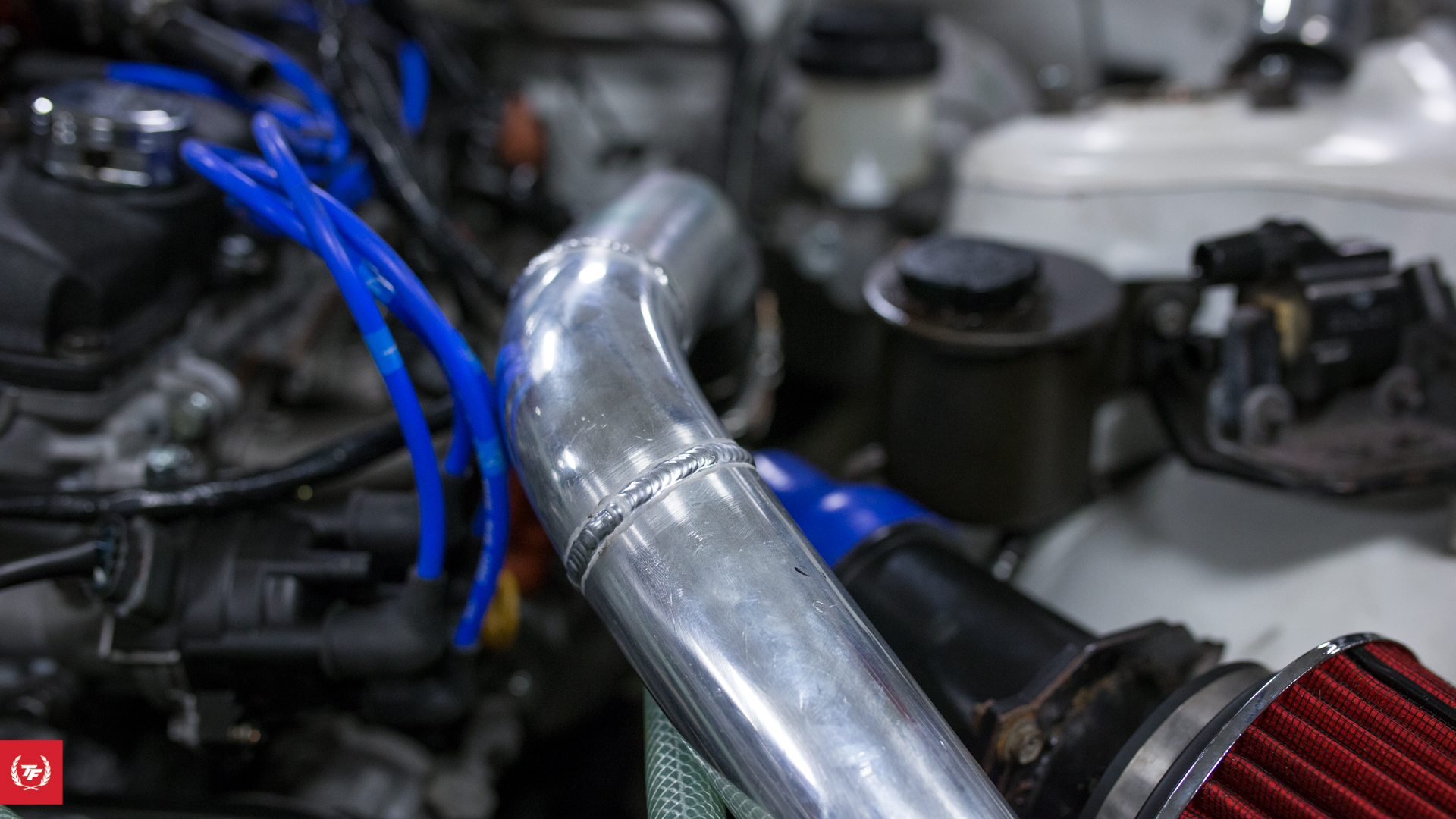 Done!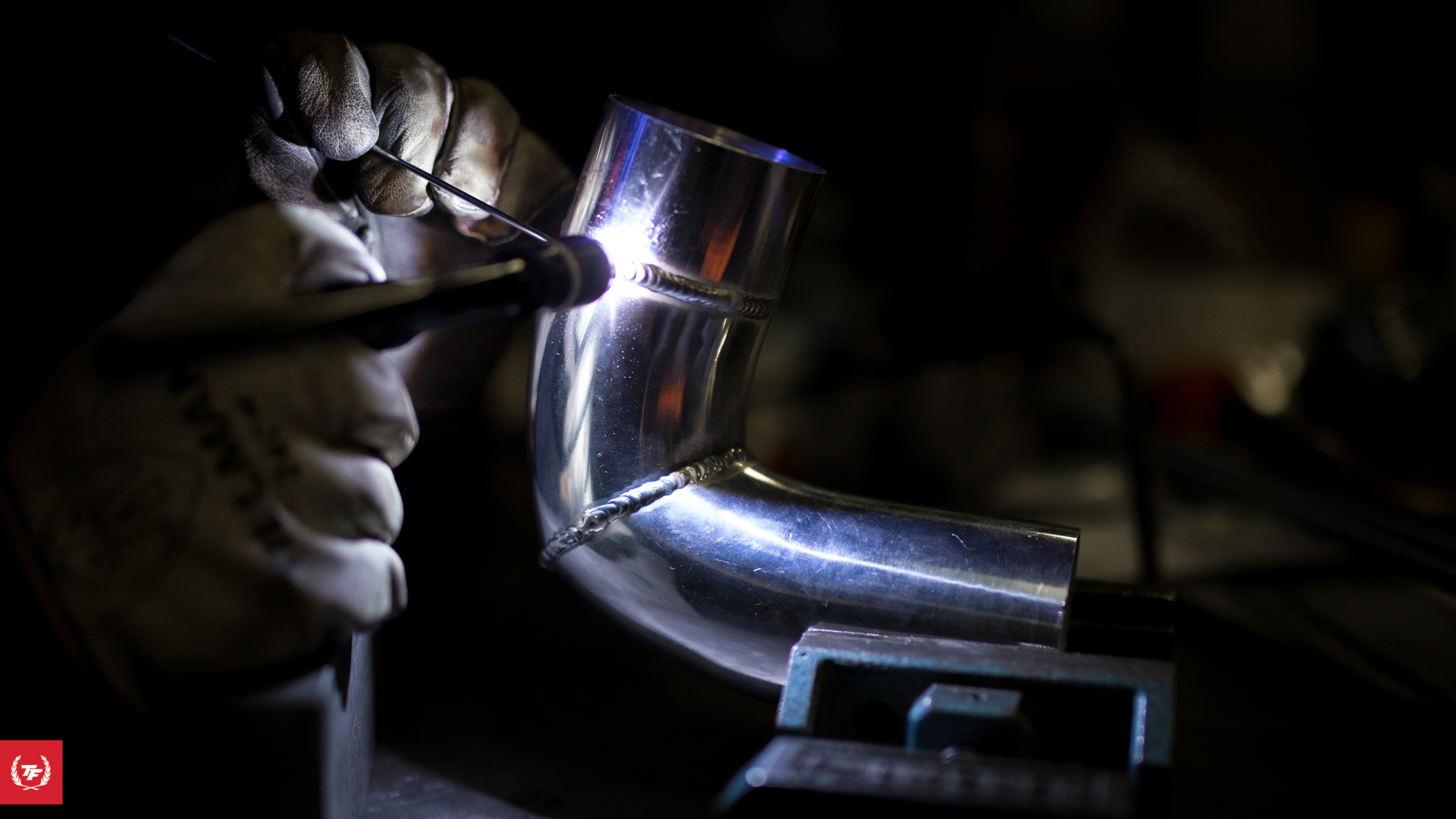 Intake piping taking shape.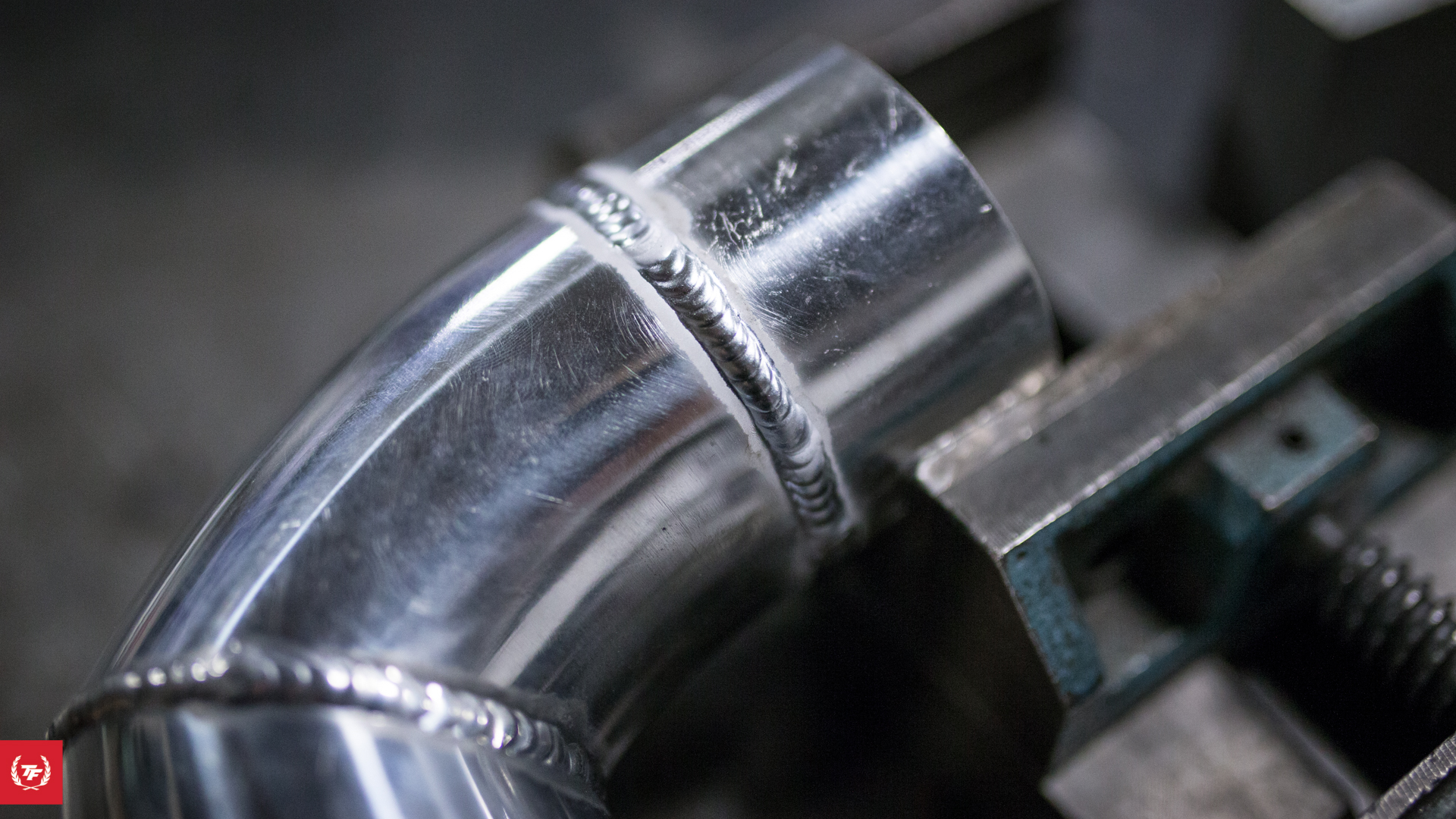 Beads!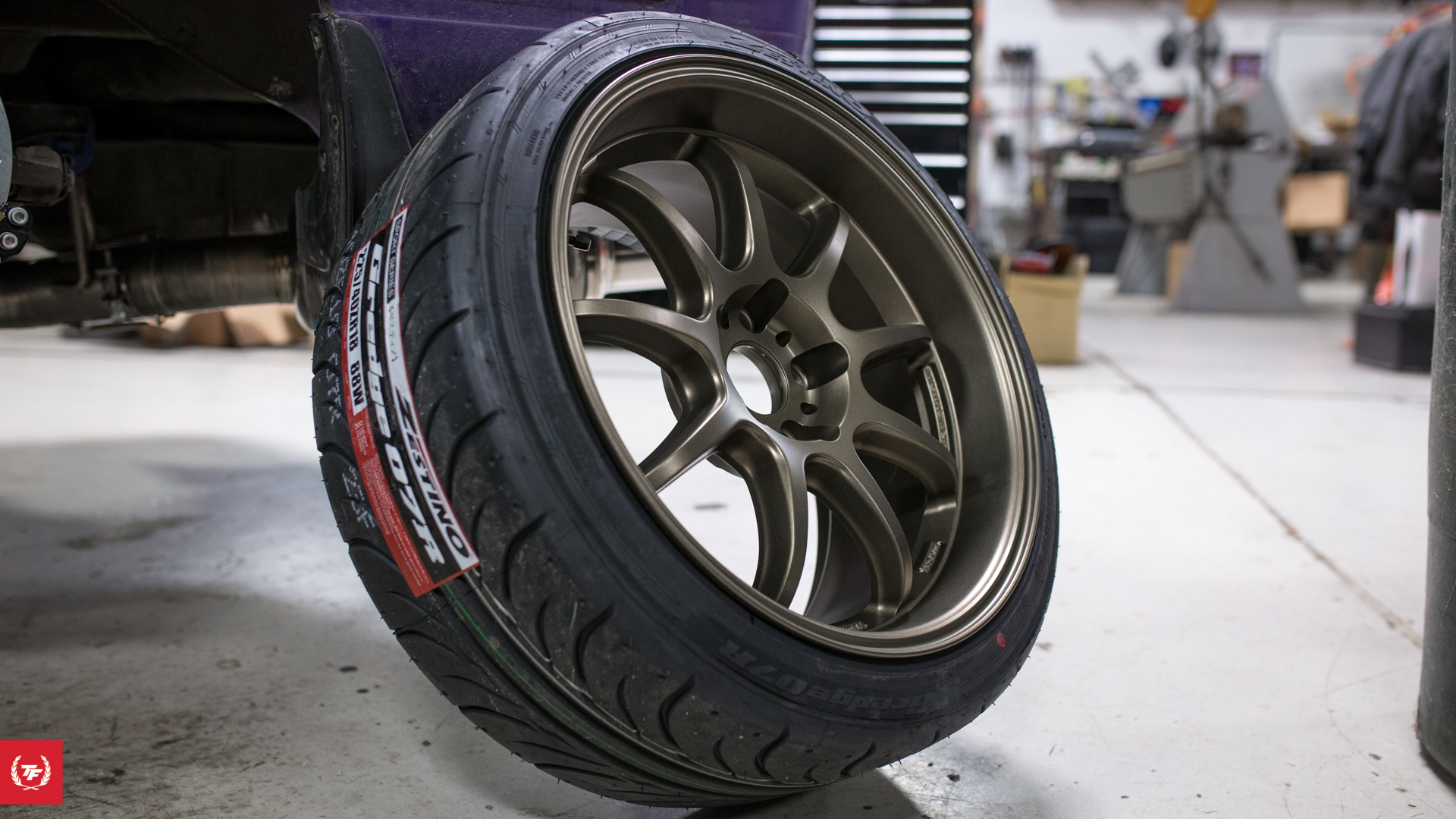 Fresh Work Emotion D9r in Bronze wrapped in Zestino Gredge 07R tires.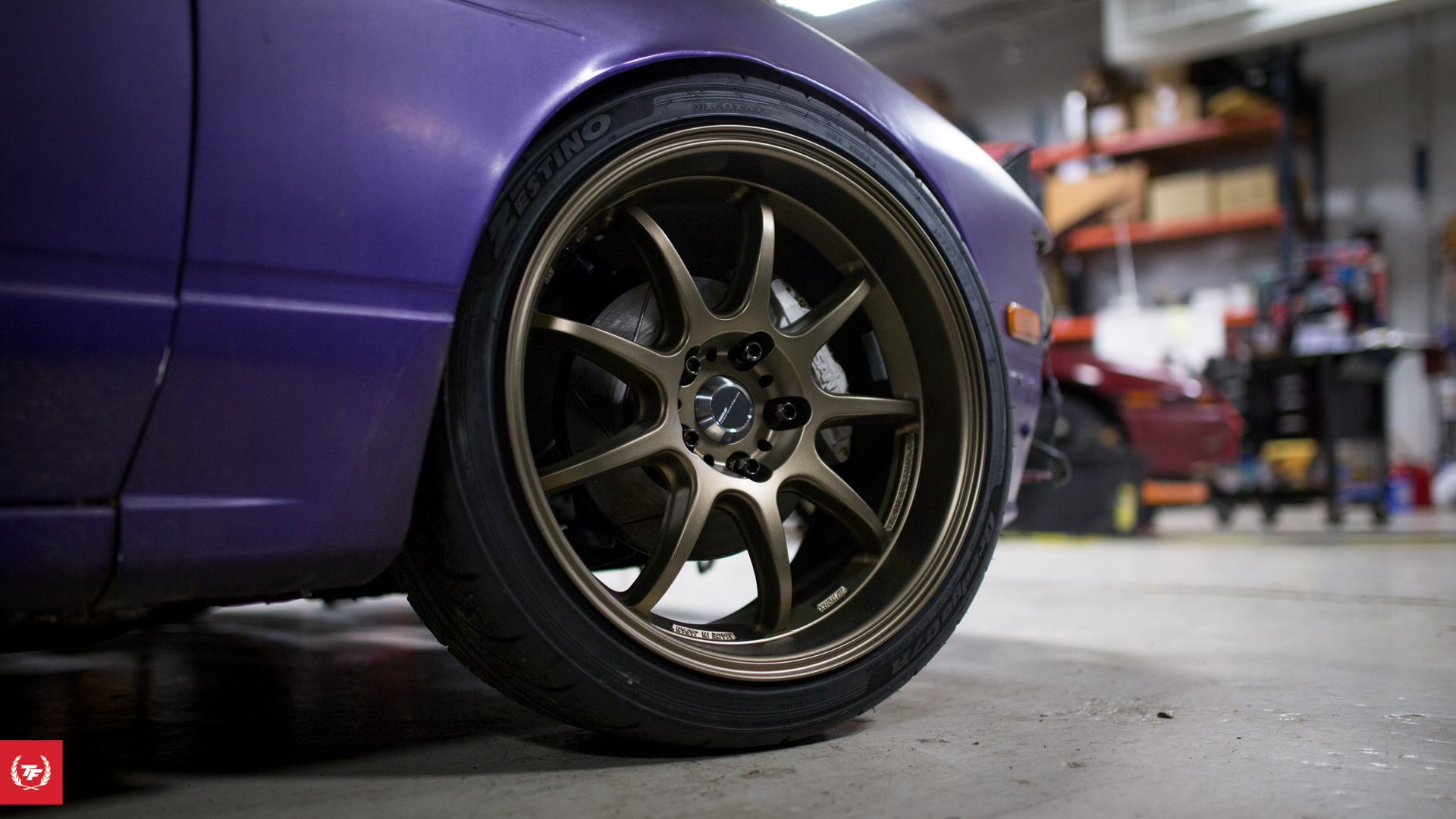 18×9.5J +22 all around!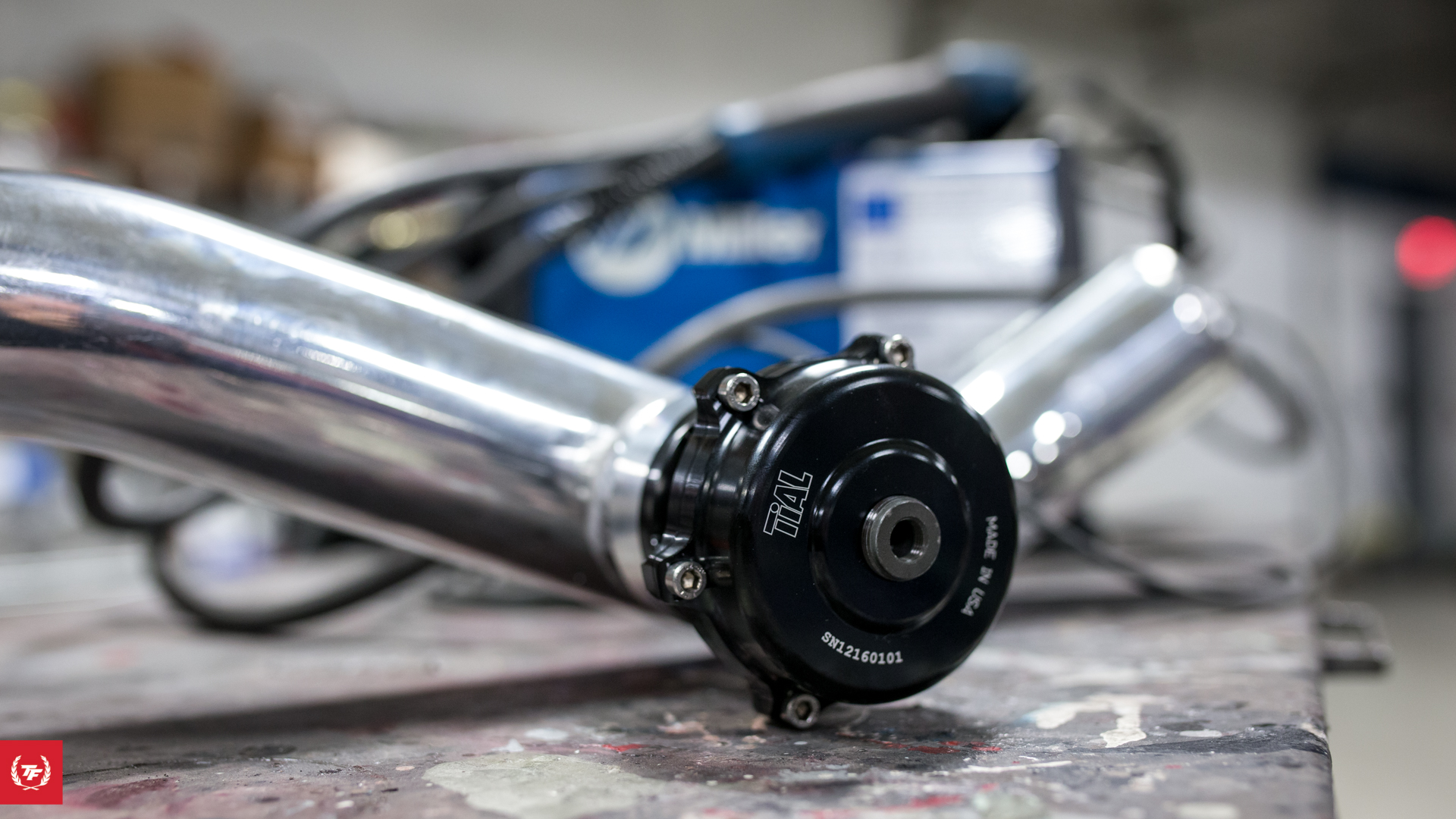 TiAL blow off valve installed on the intercooler piping.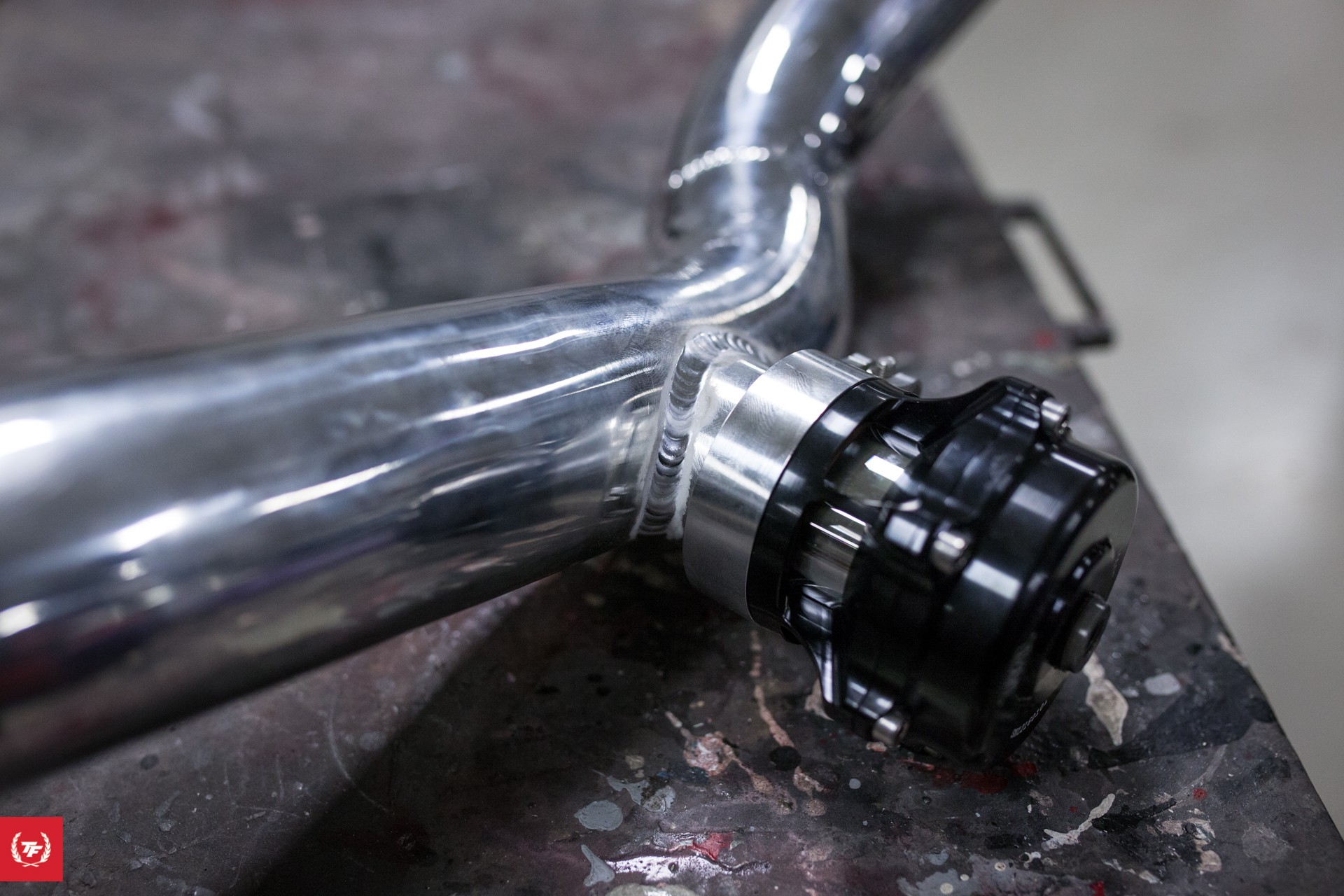 More beads!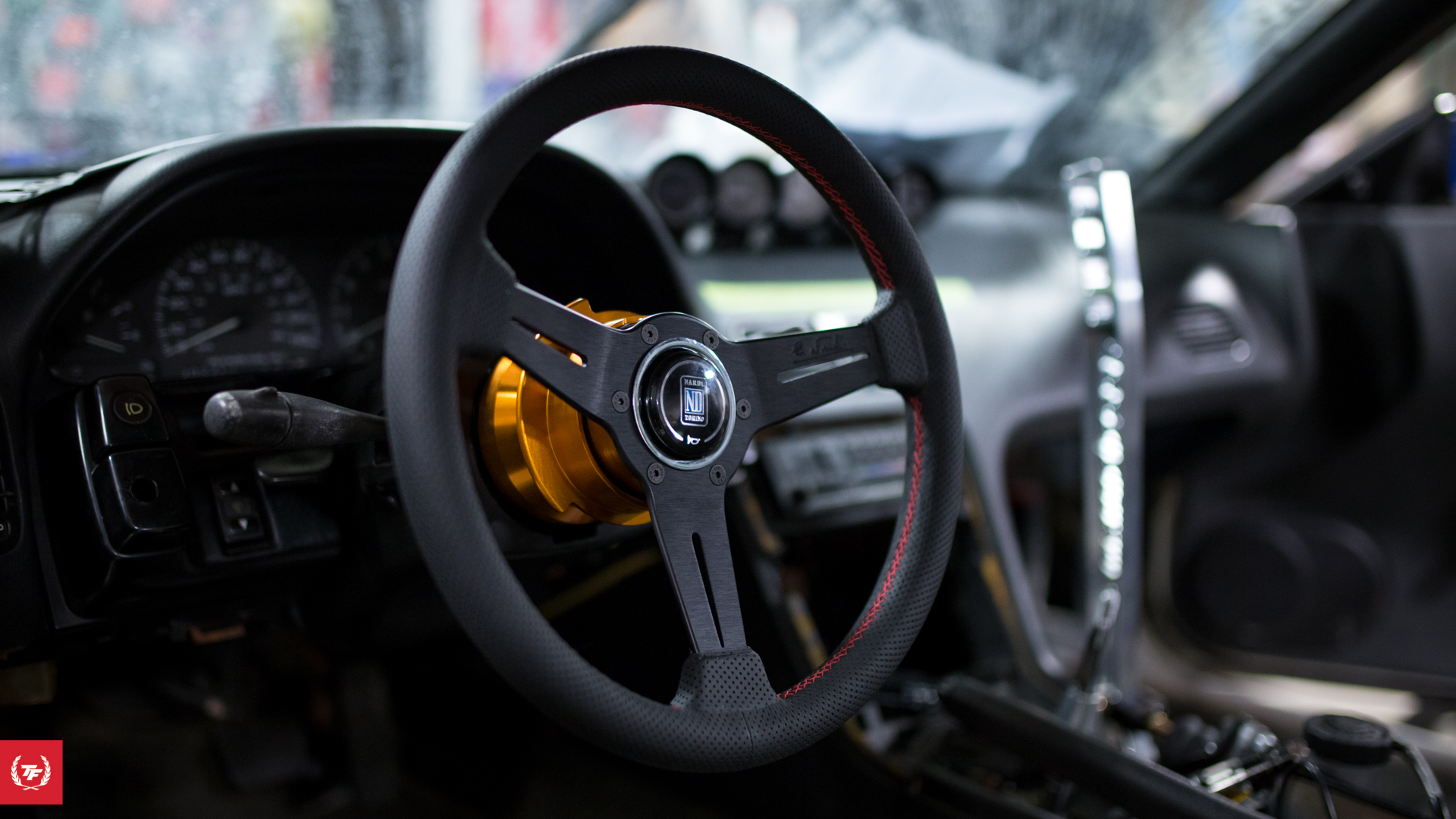 Always a classic, the Nardi 330mm Classic steering wheel. Black perforated leather with red stiching, perfection.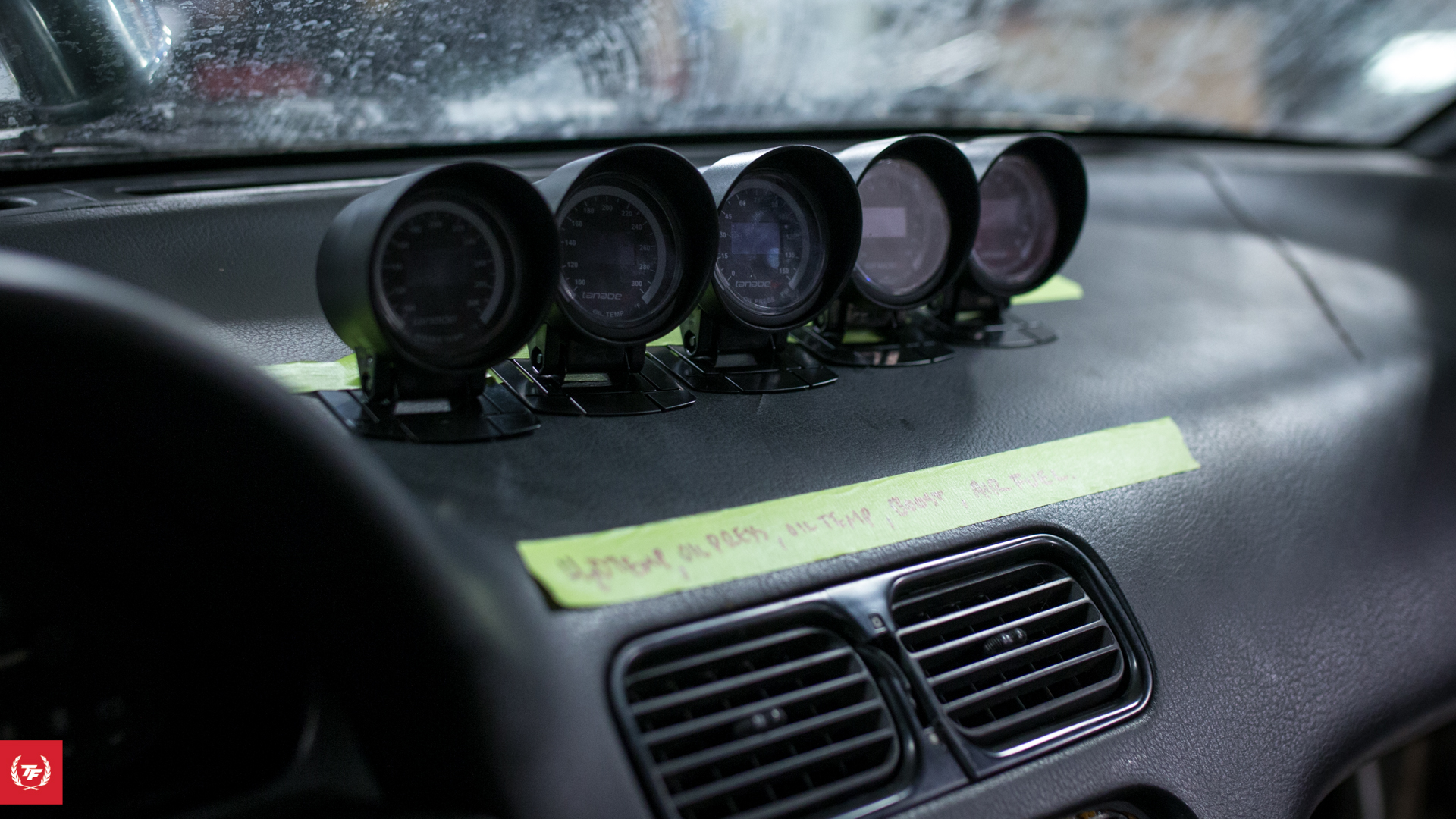 Mocking up the Tanabe REVEL OLED gauges on the dash.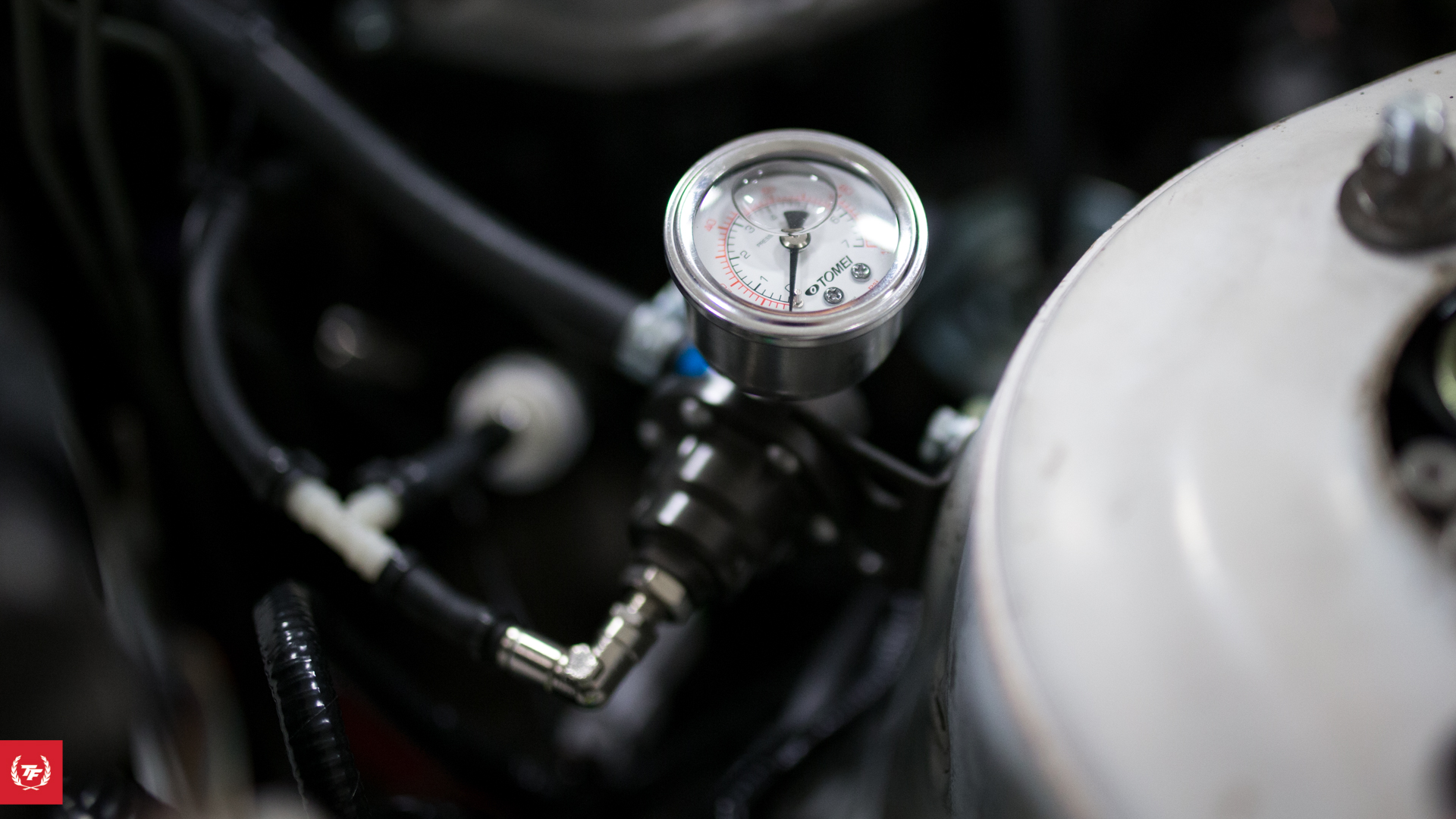 Tomei Fuel Pressure Regulator.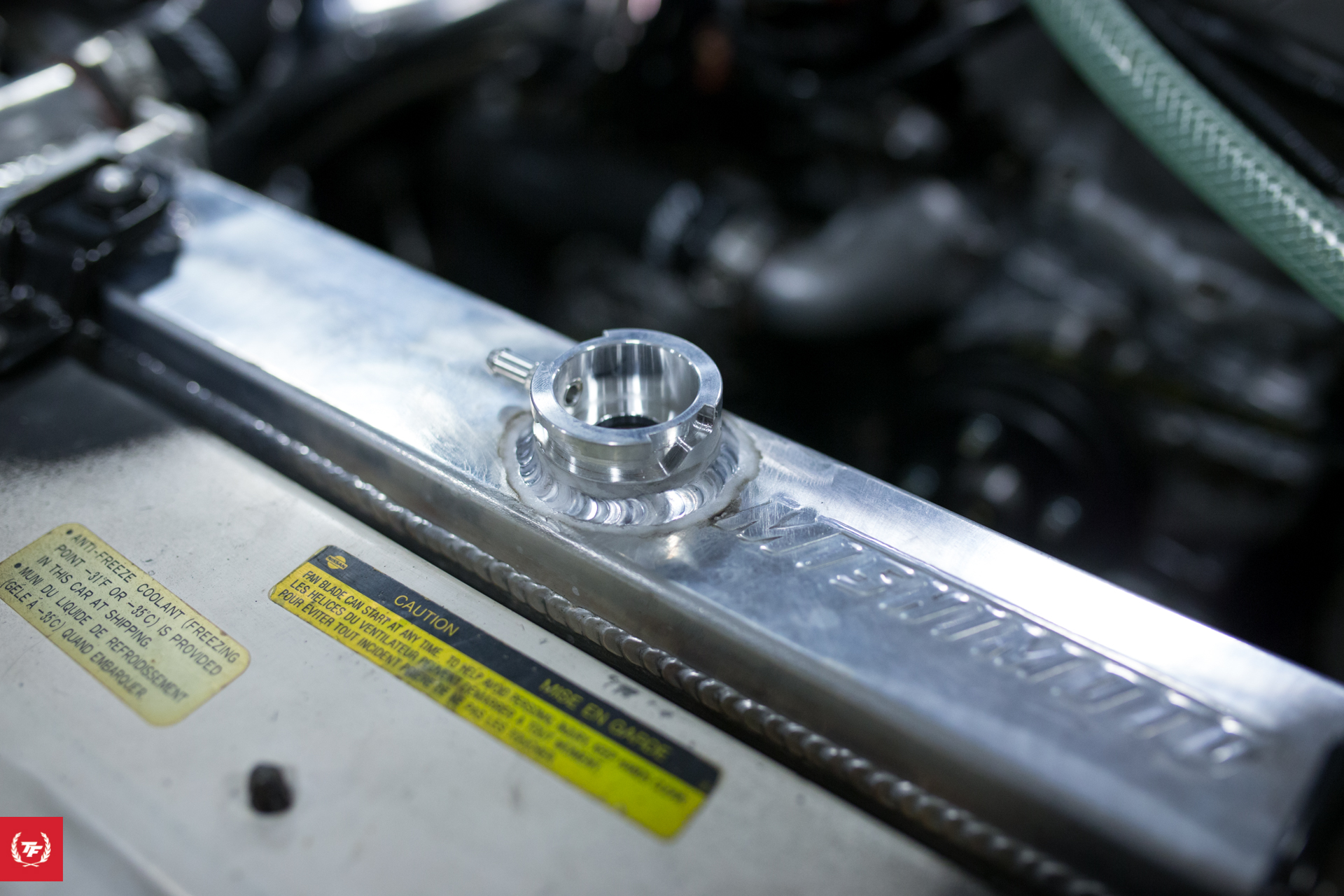 This radiator came  with a slightly damaged top inlet, so we cut it off, ordered up a new one from Vibrant and welded it on!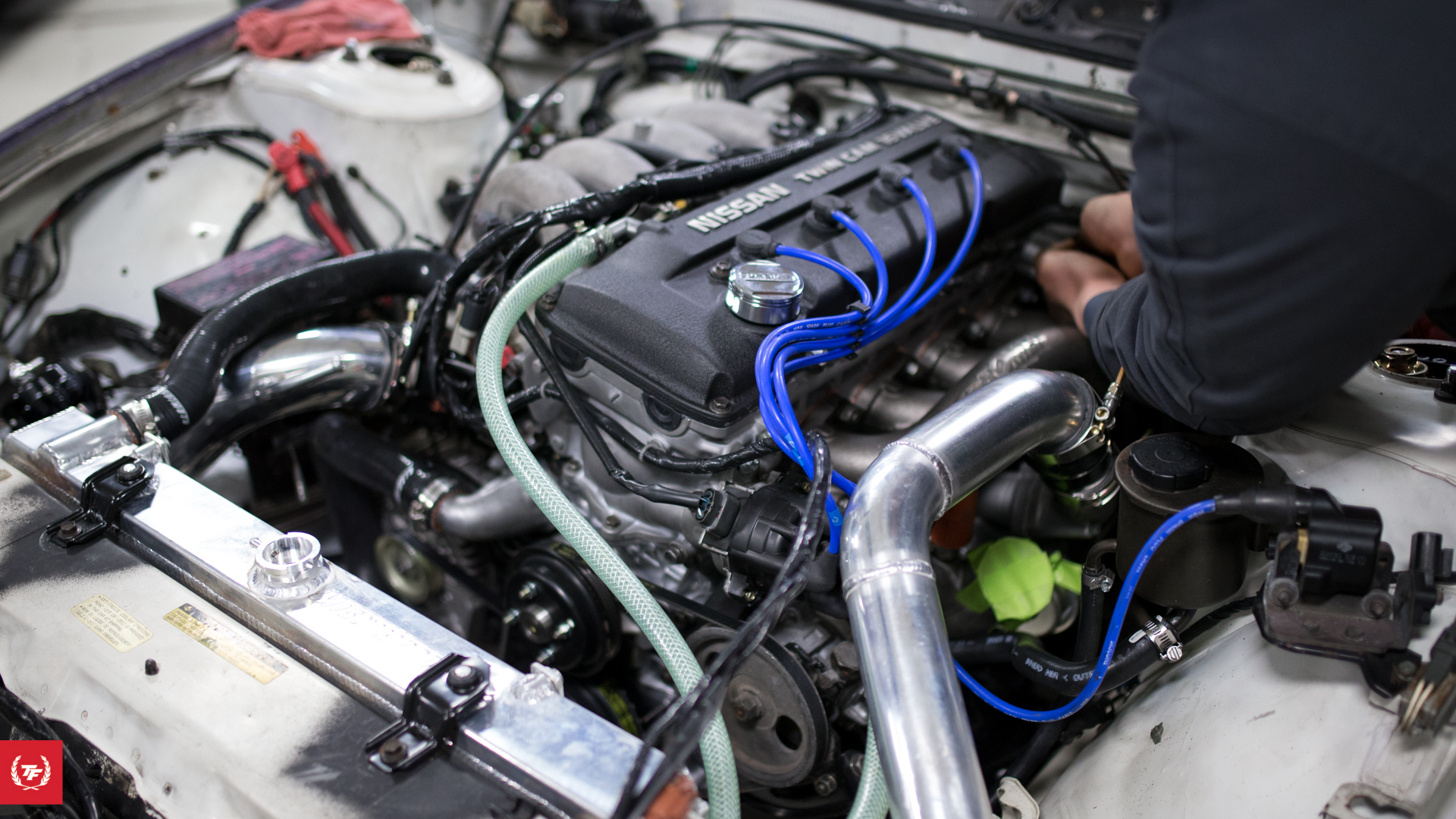 Only a few more things until the car isready to fire up!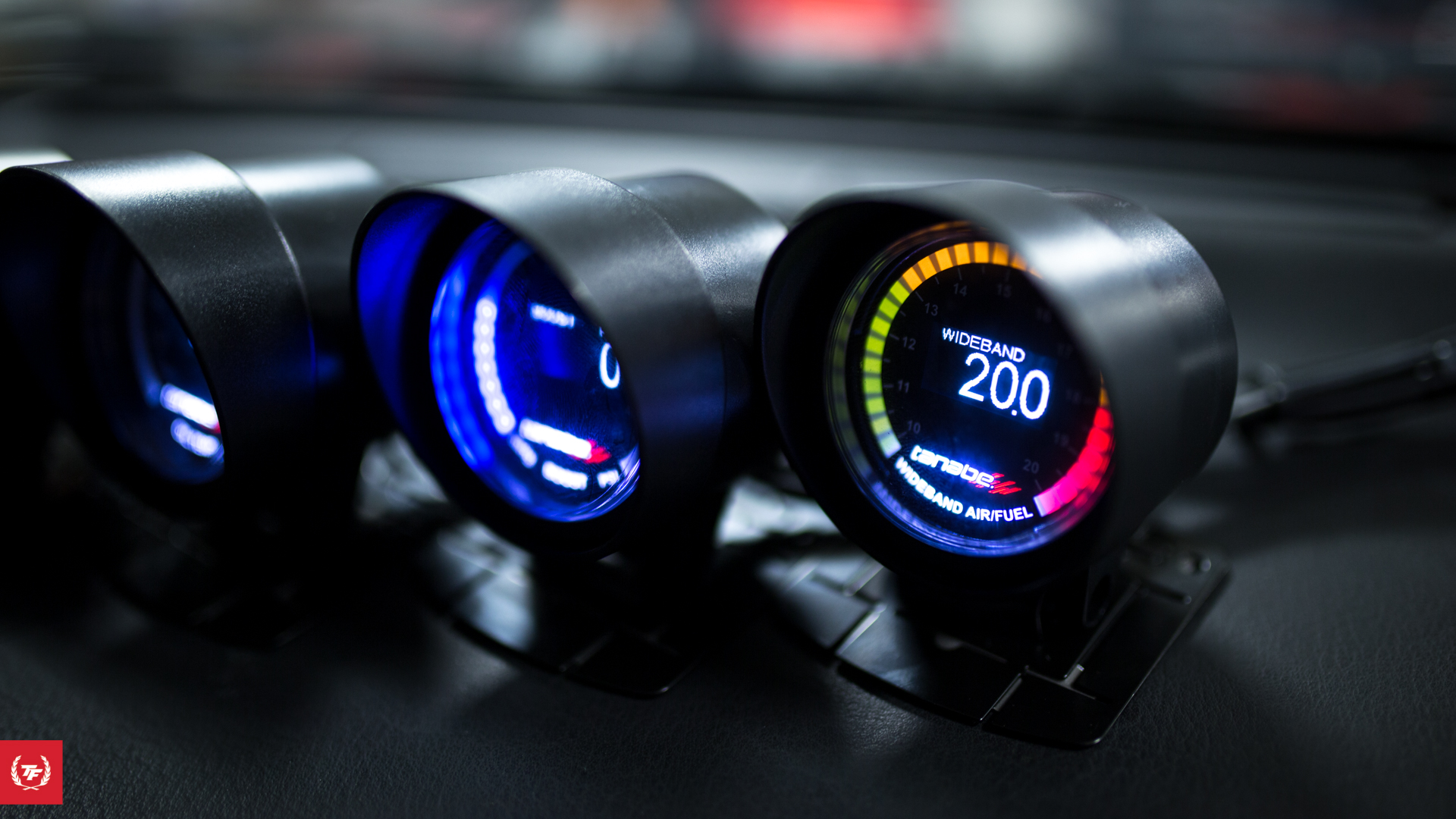 Tanabe REVEL gauges are 100% installed and wired up!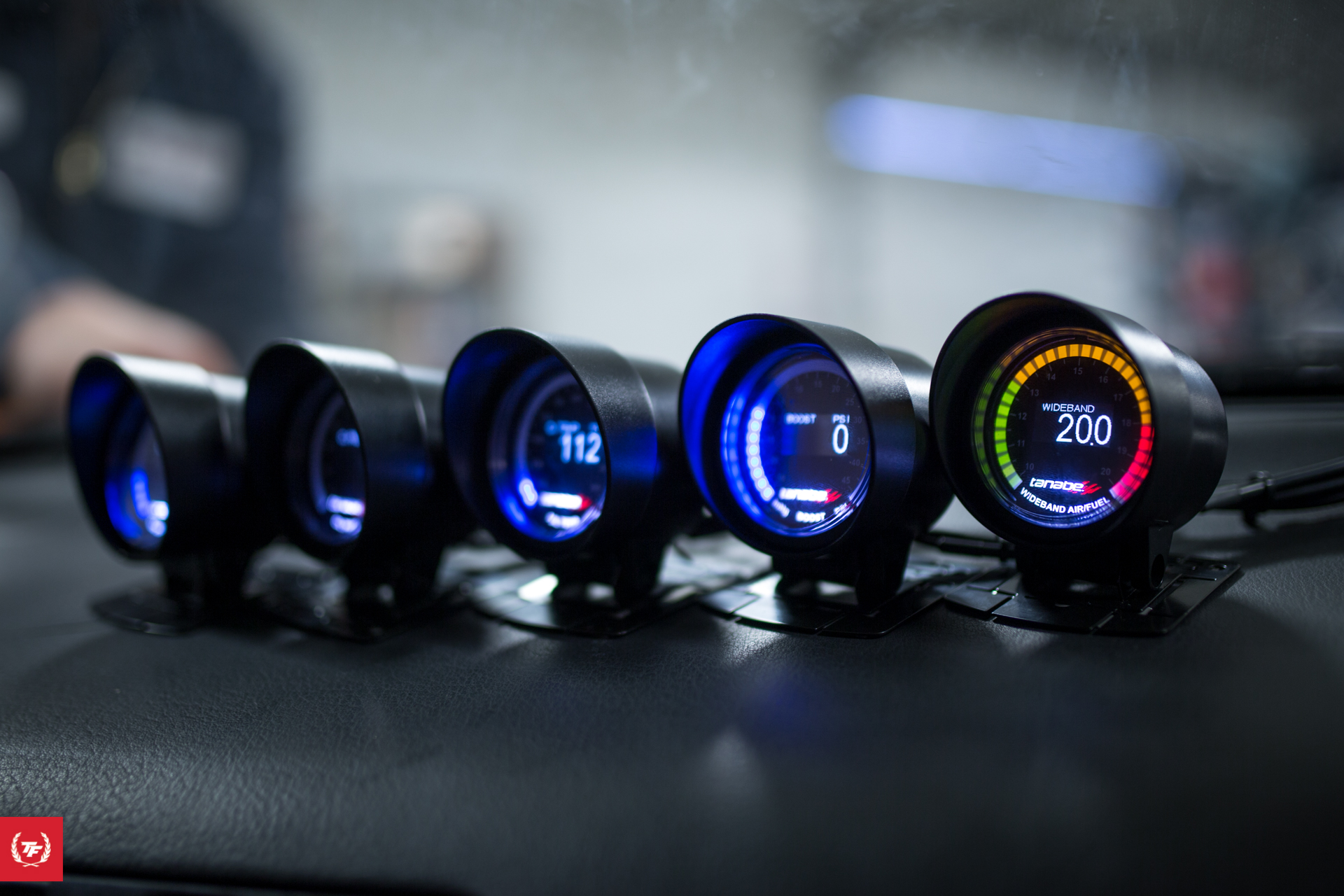 They do look pretty sweet.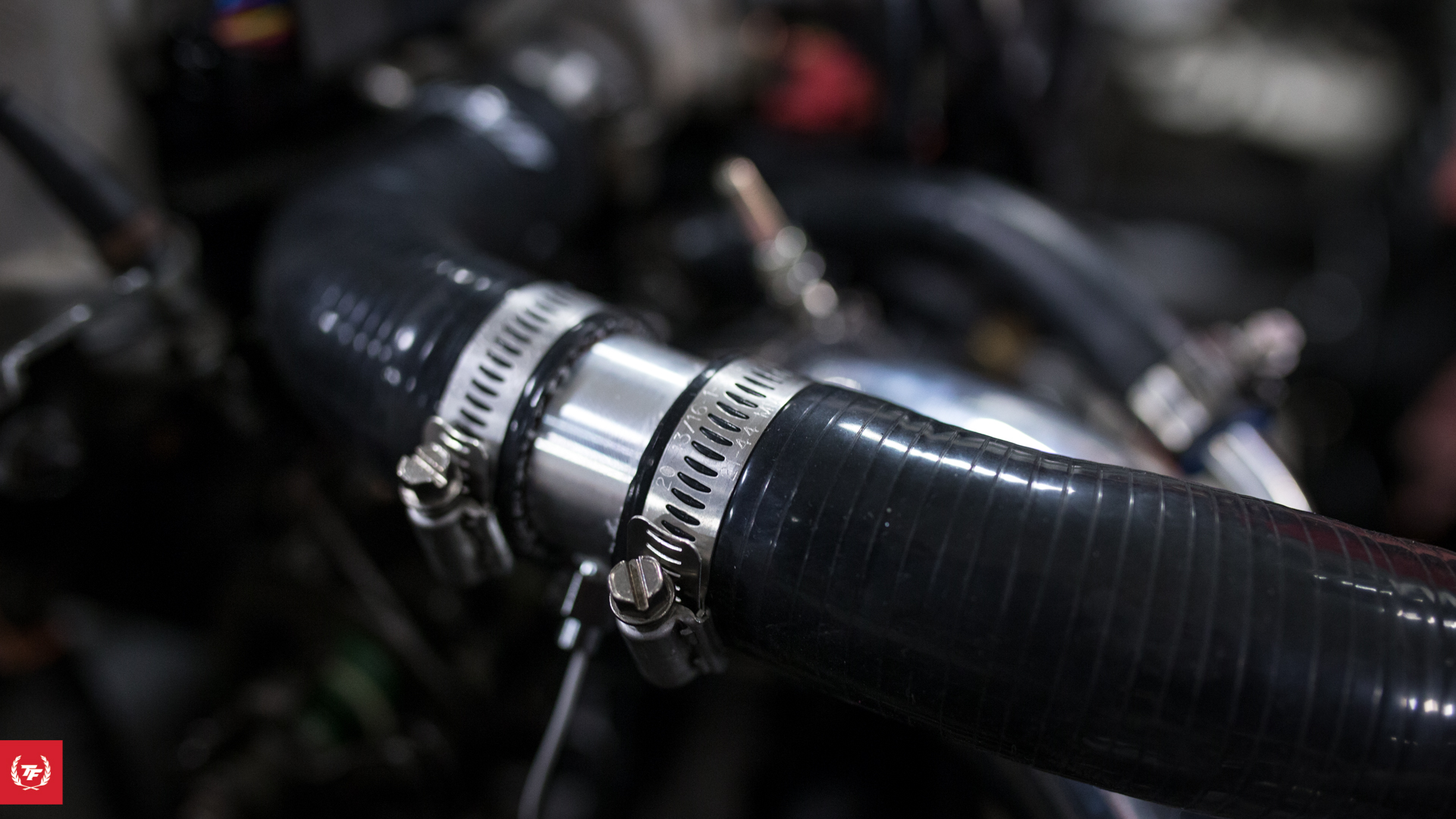 We made a quick piece for the water temp sensor bung to be attached to for the gauges.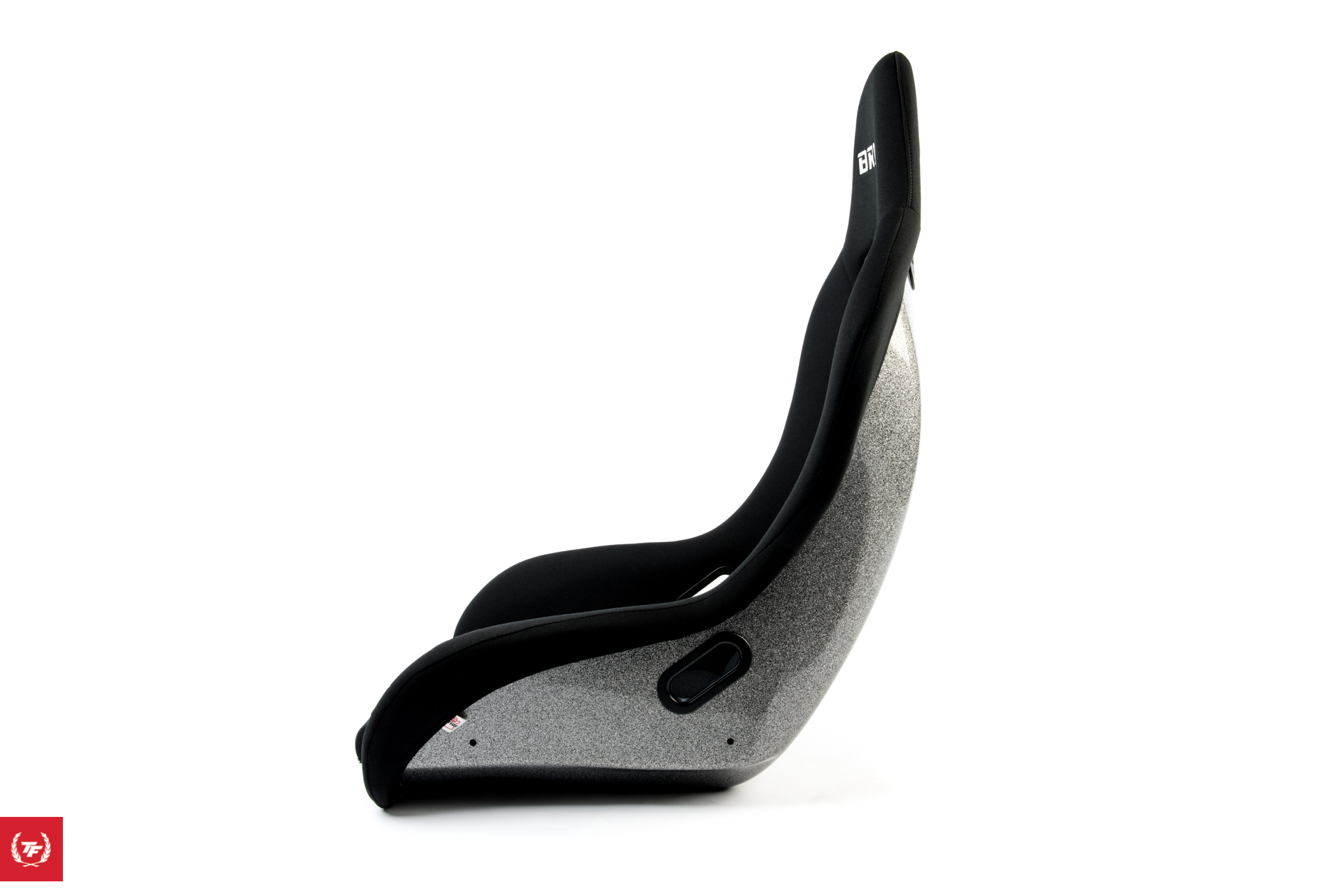 A look at the chosen seats for this car, Bride ZETA III Type XL.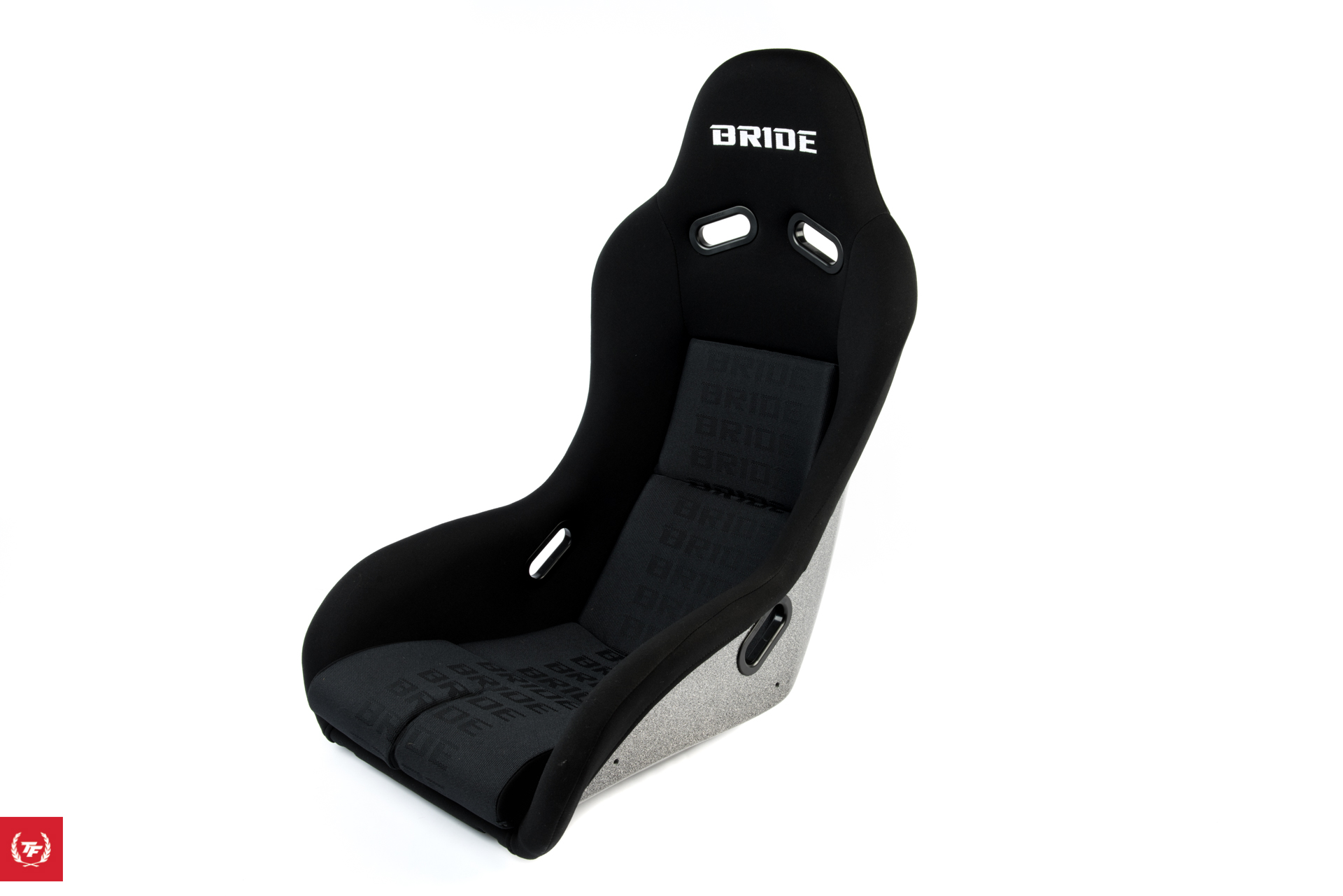 Super comfortable seat, we test fit the seat with some of our employees here at TF to give you guys an idea on potential fitment (Check that out HERE).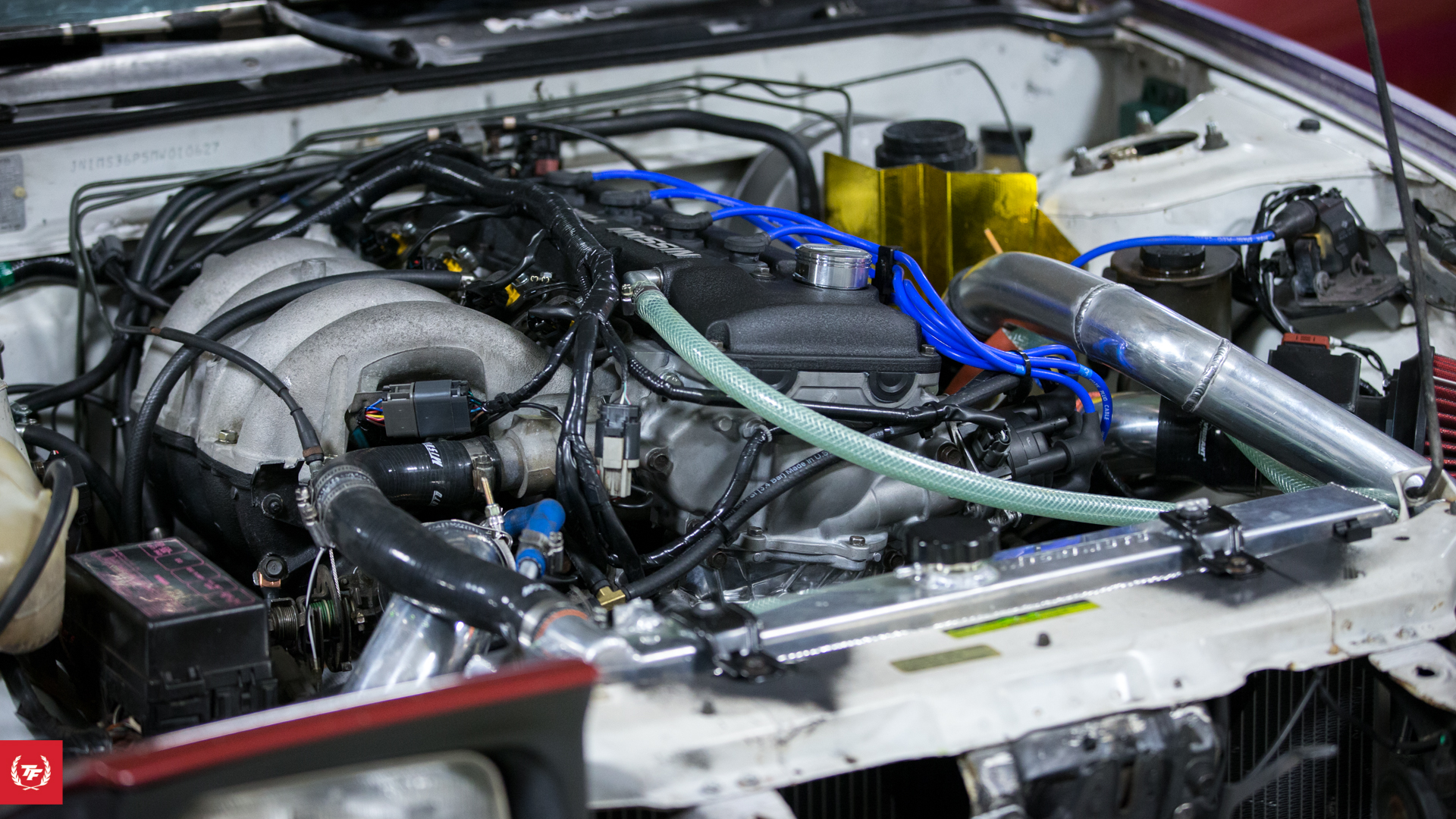 The engine is done! Running like a champ with it's RS-Enthalpy ROM tune, the car is ready to go.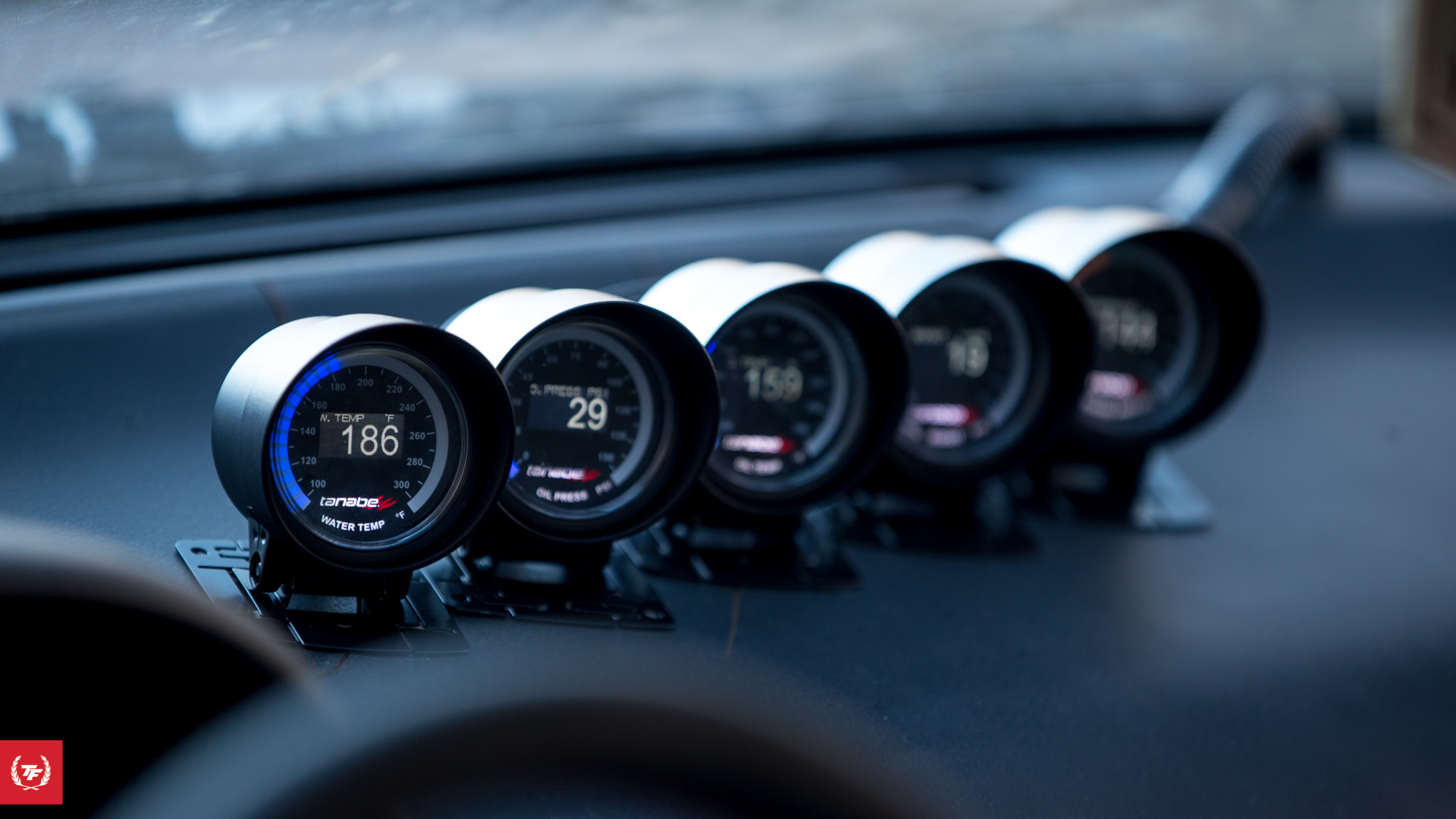 We made a small video of the car starting, where you guys can hear the Tomei exhaust, see the Tanabe REVEL Gauges perform their startup dance, as well as see some interior details! Check that out on our TF YouTube page by clicking the above photo! (Or this link here: https://www.youtube.com/watch?v=KBEN1cyvc04)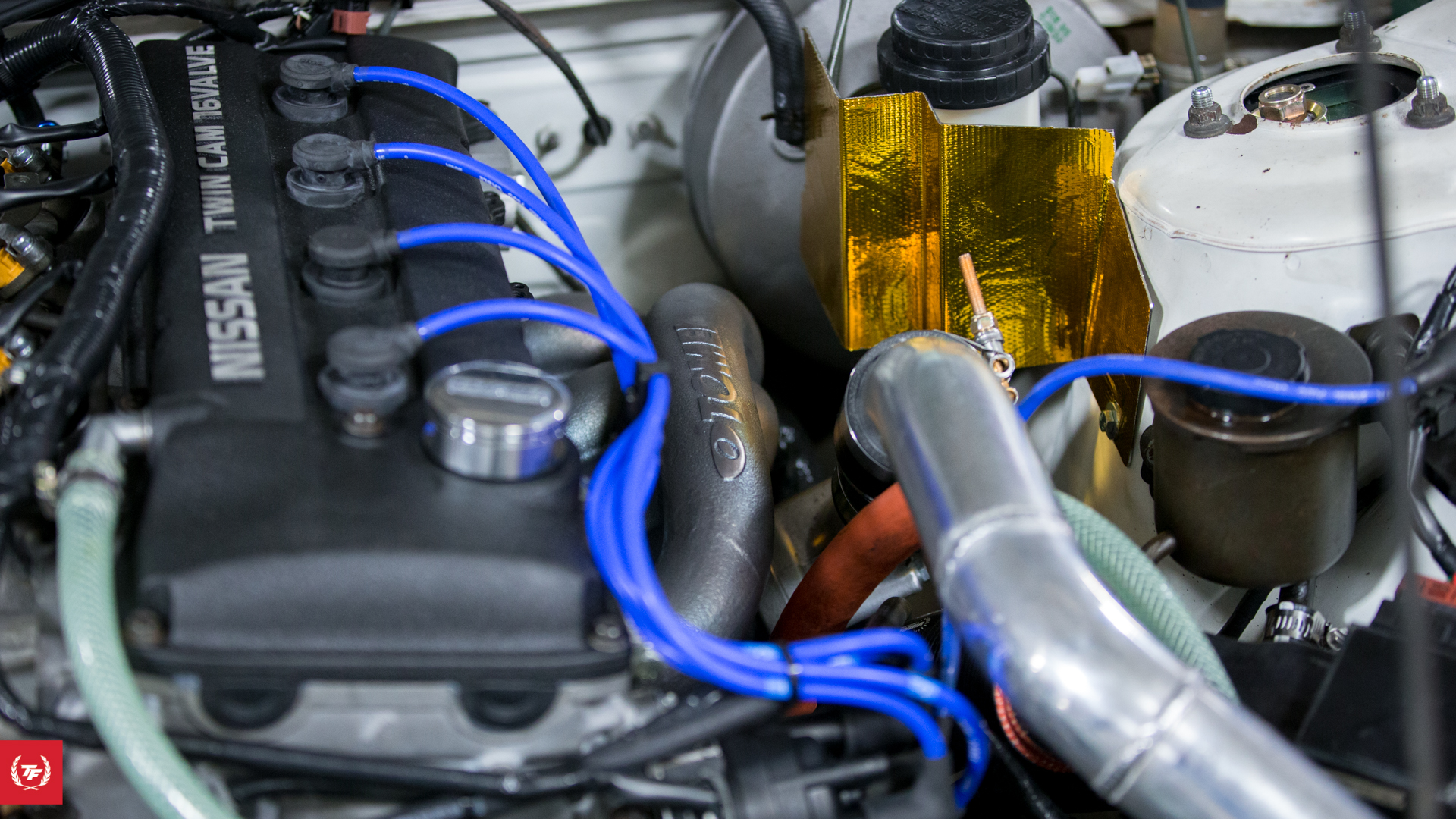 The Tomei KA-T manifold looks pretty sweet, and sounds great too! We made a small heatshield to protect the brake booster from the heat that the turbo set up will produce.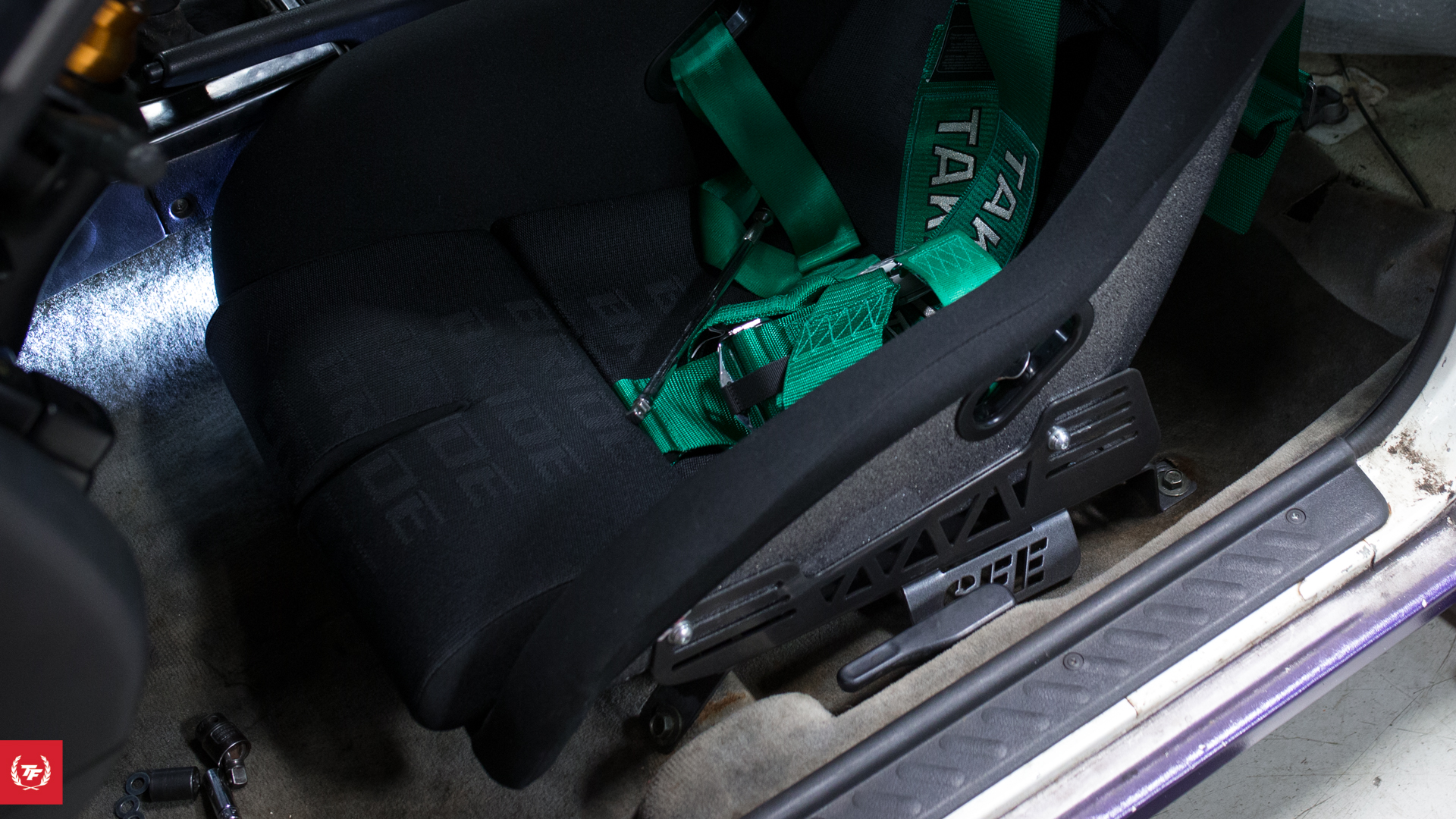 Street Faction Engineering seat rails matched up with the Bride ZETA III Type XLs!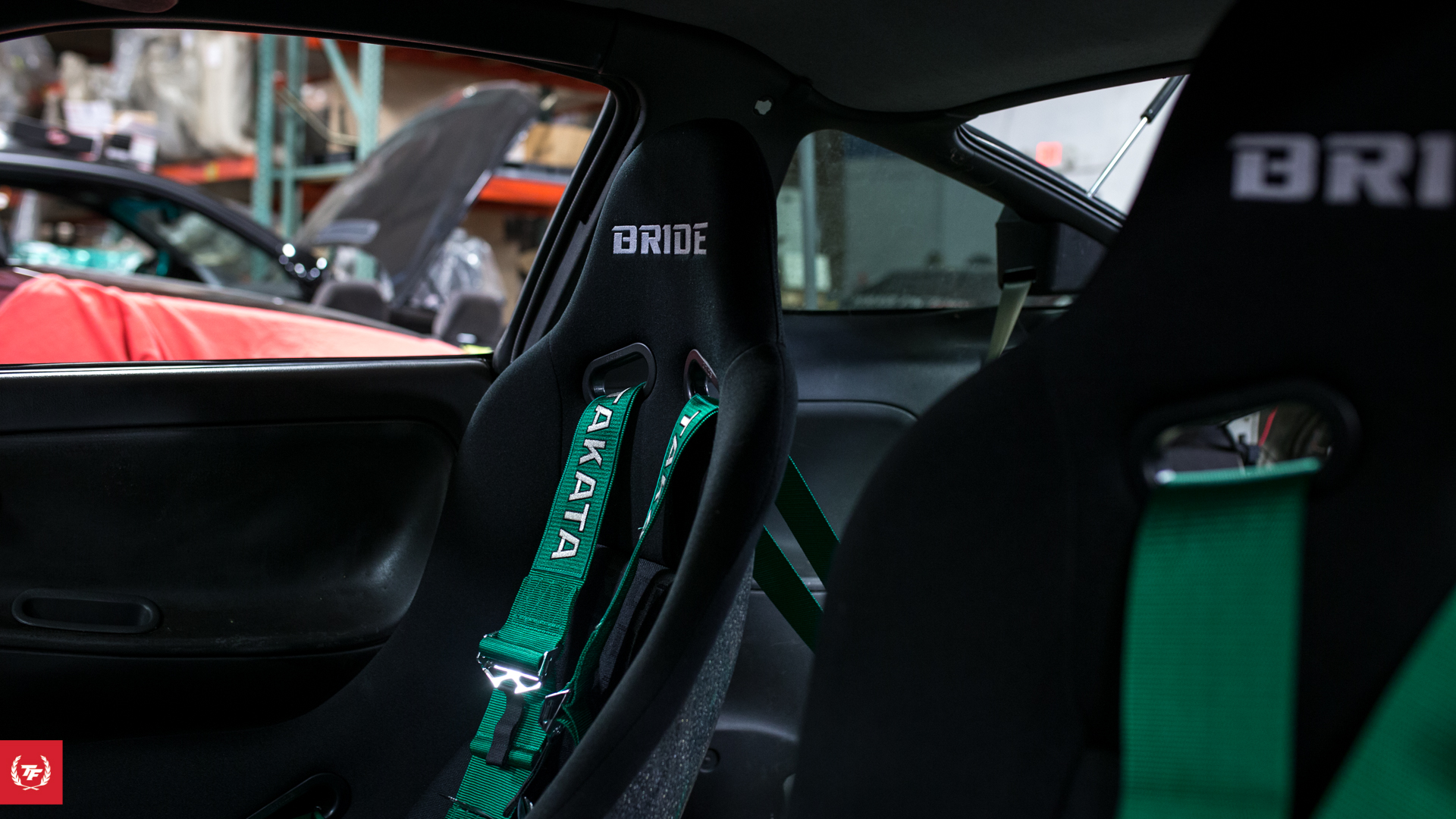 Takata harnesses paired up with the Bride seats for maximum safety while drifting.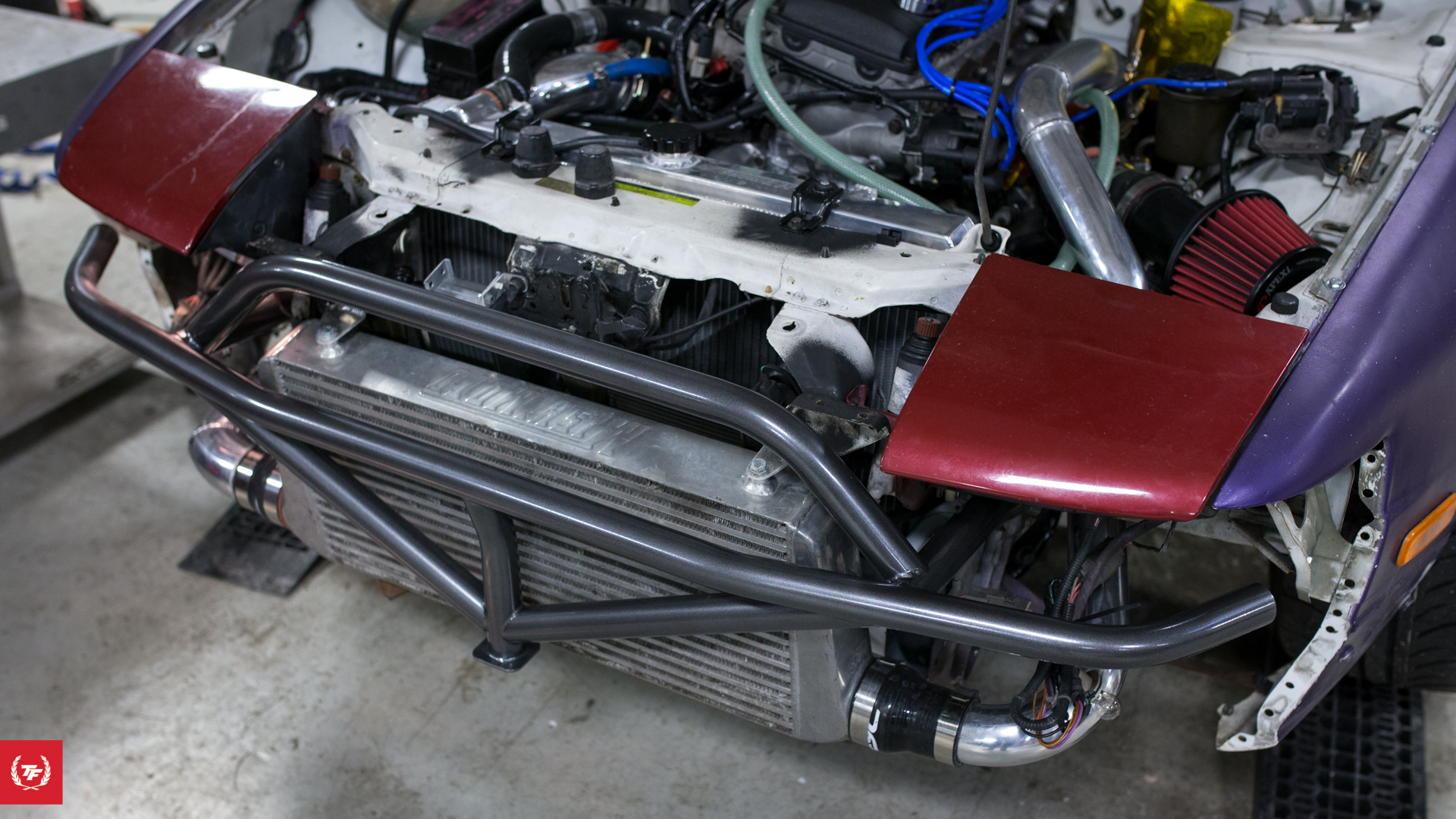 Street Faction Engineering bash bars were installed on the front and the rear of the car.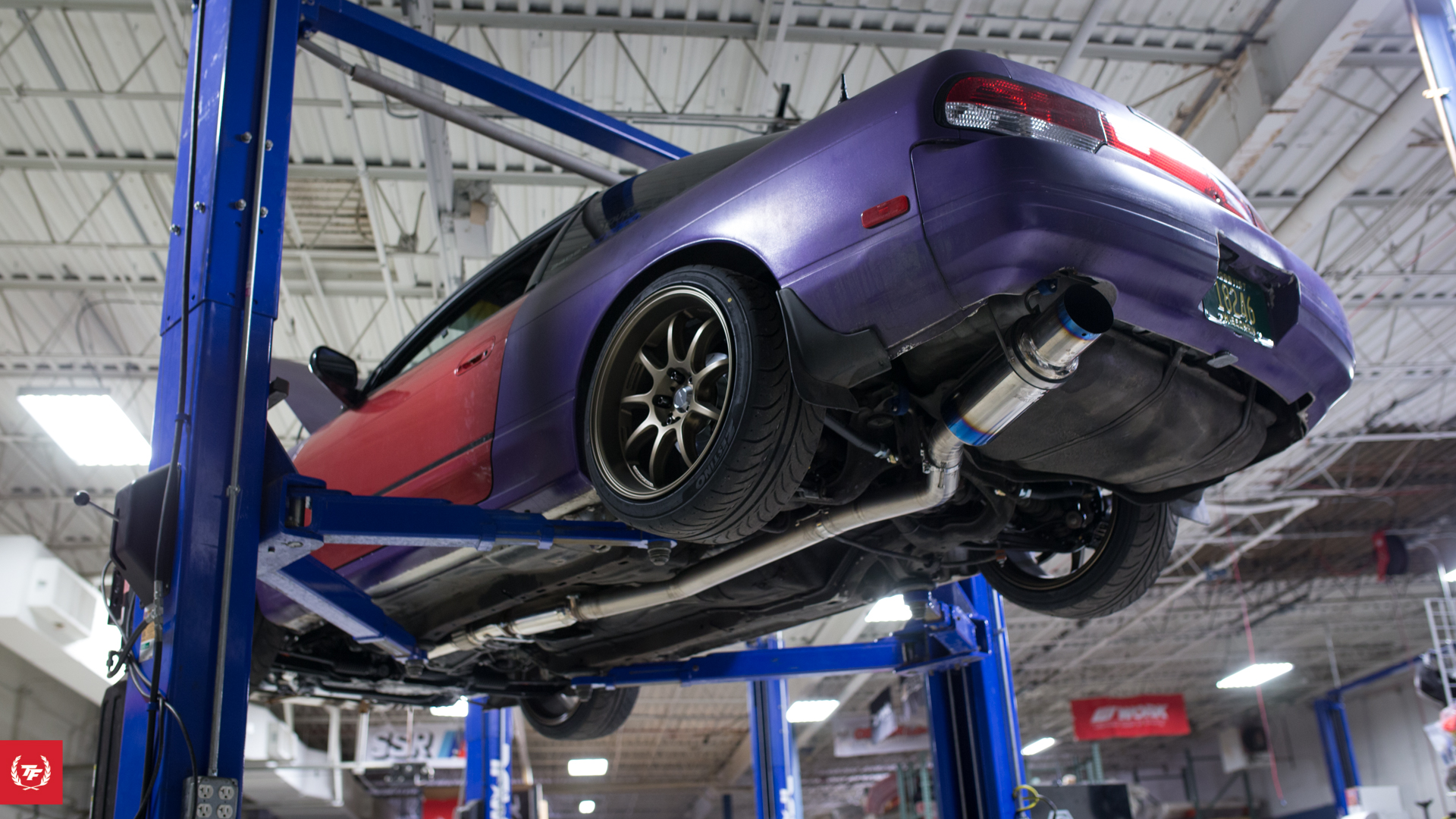 That's a wrap for the build! The car will go off to it's owner soon, and then receive a fresh paint job and will be frequenting Drift Day's at USAIR in Shawano, WI very soon! Can't wait to see the driver develop and feel out this car, it's a solid platform to learn on and will no doubt result in him learning very quickly!