We receive a TON of inquires regarding sizing on different seat brands and models every week to our email and on forums, so we've decided to launch a new part of the TF Blog called the Seat Test Review dedicated strictly to us testing out how different seats fit and feel! The tests we perform here could vary from actual installs on each seat (for example, if one of the employees has the same model in their personal vehicle or has had personal experience with it in the past) or simply just a test in the showroom/studio. Here are the first testaments from two of our employees,  Steven and Devin, who have different body types and builds from each other so we can have some varying opinions on the way the seats fit. Our first 2 up for review are the Sparco Circuit II and Bride VIOS III.
Steven is 5'5 and 130lbs, with a waist of 29-30. He has a small frame build, and is slim.
Devin is 5'10 and 215lbs, with a  waist size 36-37. He has a larger frame build with more to love (Sorry Devin <3) and has larger thighs.
Each person will be commenting on each seat for its support and comfort for the thigh area, waist, and shoulder area.
First up is the Sparco Circuit II (Check it out HERE on tf-works.com)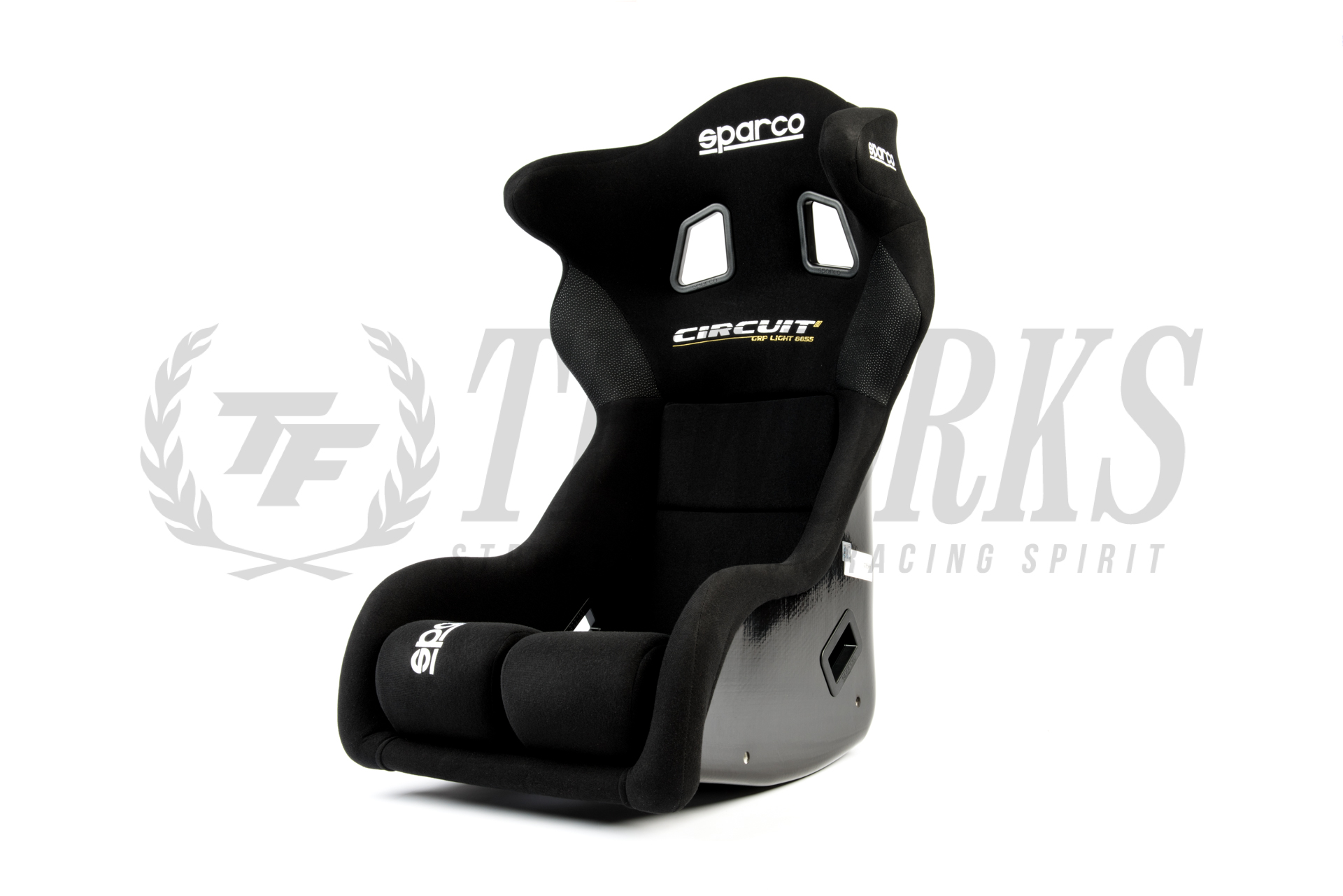 When Steven sat in the seat, he deemed the thigh area to be a bit loose for someone his size, as well as the hips and shoulder area. Height wise, the sit fit but Steven's final conclusion was that the seat could work for someone his size, but the Circuit I seat would be a better fit since it is the smaller variation of the Circuit series.
Devin's fitment was a bit more spot on: He said his thighs fit perfectly, and that he would not be sliding around on track. Same goes for the hip fitment and comfort, this seat was designed for people with his common body type in mind. The tightest area on the seat for Devin was the shoulder area, but he said it wasn't uncomfortable or unmanageable and actually made him feel more secure and safe. He also mentioned that the shoulder holes were a bit too low, but that could be contributed to his torso size so that will vary among each user.
Overall, the conclusion is that people with Devin's body type and height would find the Sparco Circuit II to be a perfect fit (Good thing too, because this is the seat he bought for his personal Time Attack S2000!), more so than Steven and others with a smaller frame build. For the smaller guys, the Sparco Circuit I would/could be the perfect seat if you were looking for something for your track build. Once we get one in, we will be sure to confirm that with you guys!
Next seat up for review is the Bride VIOS III (Check that seat out HERE)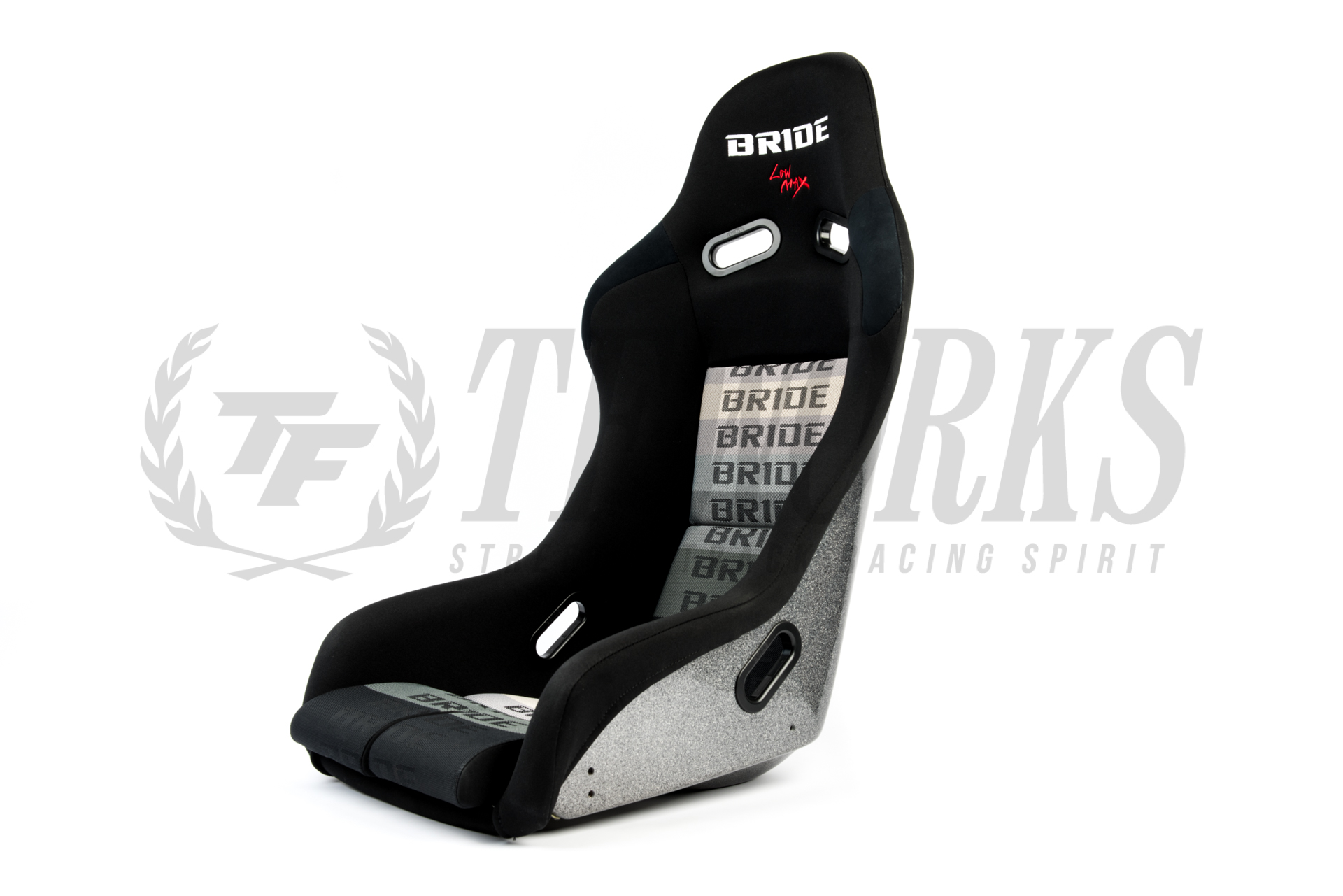 Steven reviewed the seat, and confirmed that it fit his thighs perfectly, his waist was secure and comfortable and his shoulders fit the seat properly. The harness holes were the right height at his shoulders, and not too low.
Devin could not fit in the seat, and therefore couldn't comment on any more details.
In conclusion, this is definitely a seat for those with a smaller frame and slender build like Steven's. I myself am 5'9″ (with a normal build slightly larger than Steven's, broader shoulders, weighing in at 160 lbs.) and also fit in the seat comfortably, maybe slightly on the snug side in the shoulder area. This seat is equipped with LowMax seating position system which allows the driver to sit farther in and lower in the seat and gives the best hold, so keep that in mind when picking your next seat. For those of you with a build more along the lines of Devin that want a Bride seat, I would recommend stepping up to a Zeta Type L or XL for a fixed back option. We just received a Zeta Type XL for one of our in house builds, so expect to see that as part the next seat test blog post in a few weeks!
Check back on the TF Blog for more seat test reviews and to keep up with the builds we have going on!
tf-works.com