We are excited to be bringing you this all new wheel from our friends over at Volk Racing: a 4×100 TE37 in 16″ by 8″, with an effective offset of +25 AND for the first time ever it is being offered in a Type III concave! Normally this wheel in this sizing would have a flat face, but the added concave really gives the wheel a way more aggressive look! There is no etching on these wheels like the latest TE37s have had, instead the branding and stickers are a tribute to the OG TE37.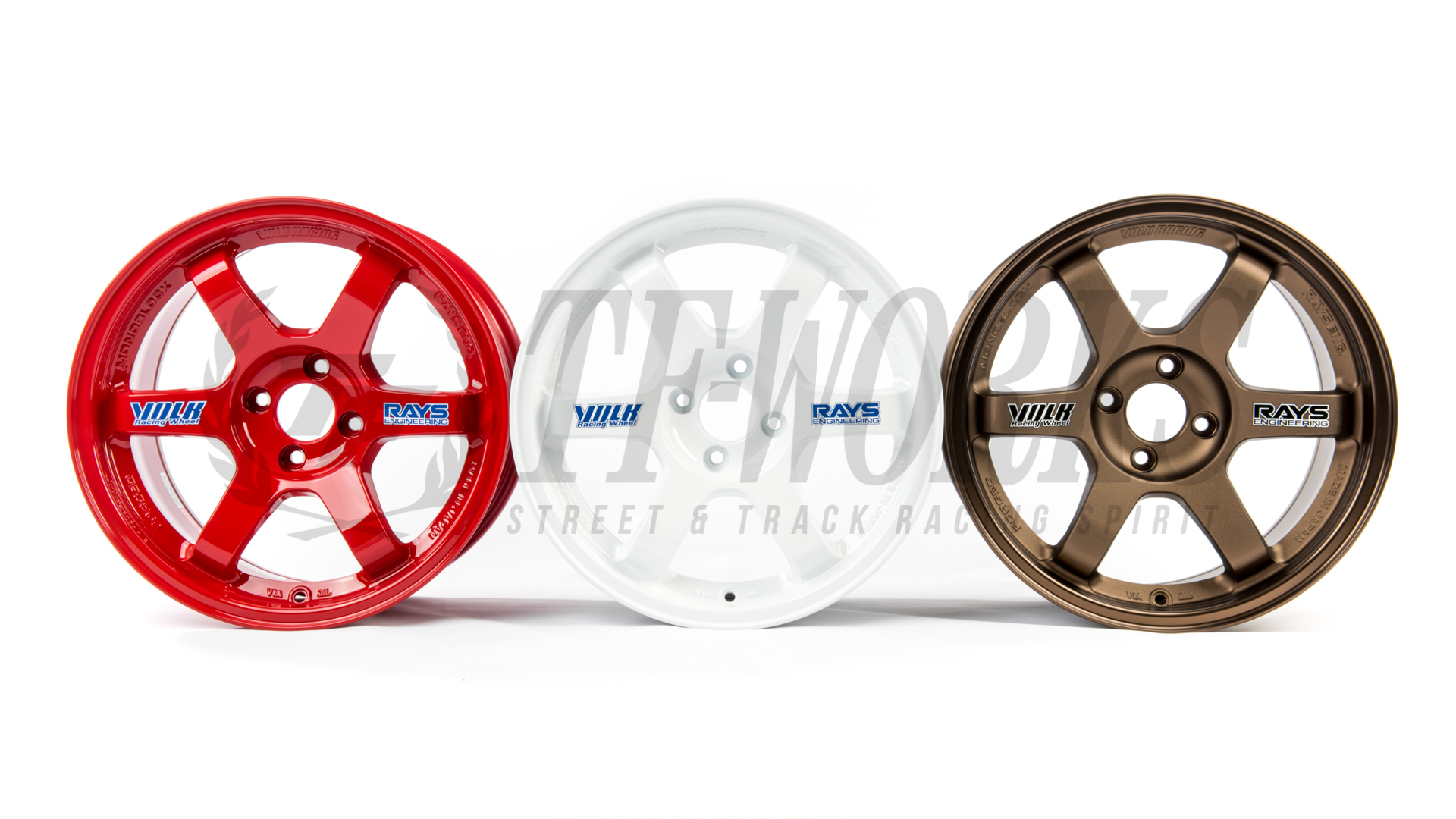 More photos!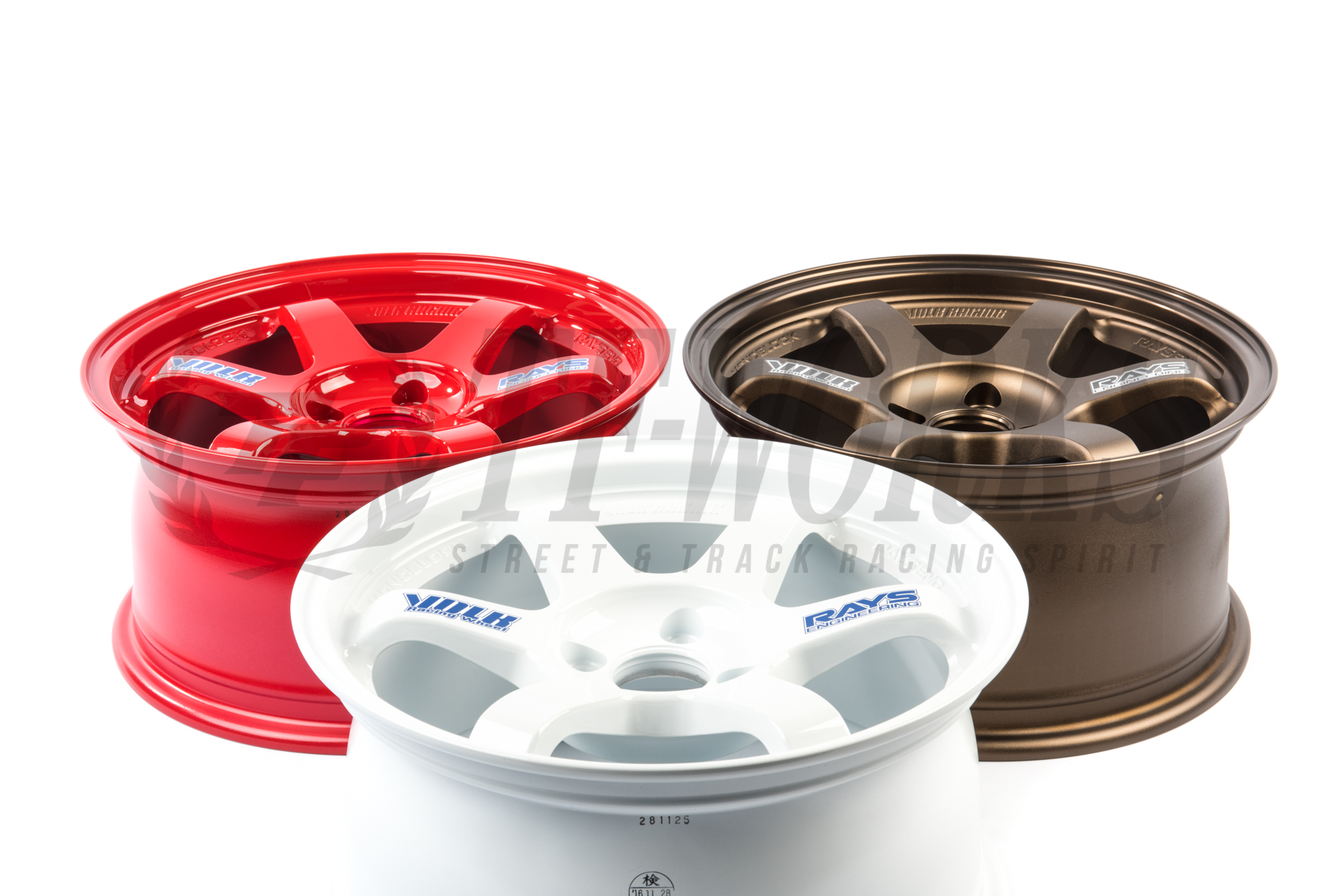 Concave! It looks so proper in this sizing and face type combo.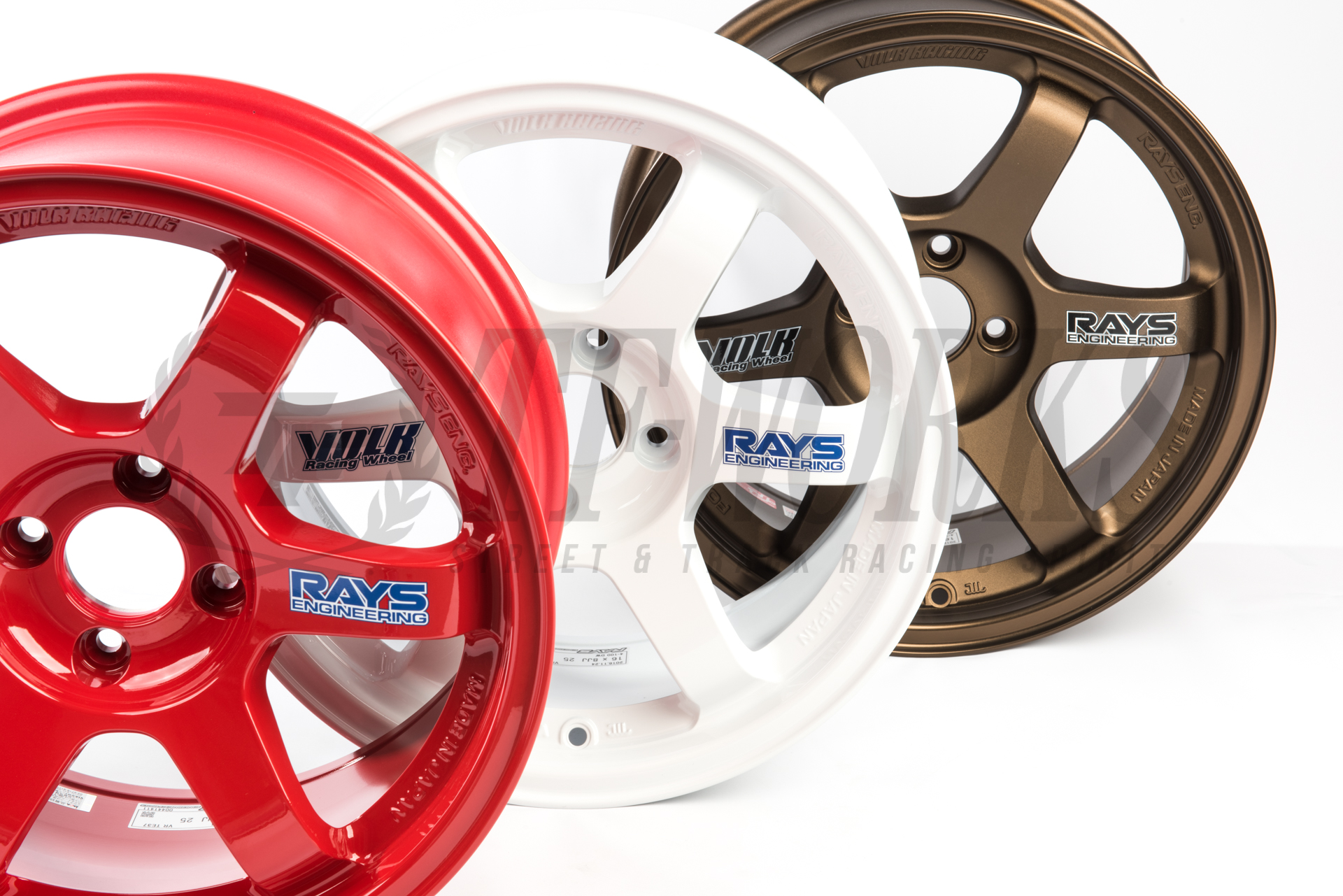 The wheel is available in three finishes: Red, White, and Bronze.
Here are some detail shots of each wheel color!
Red:
White:
Bronze:
–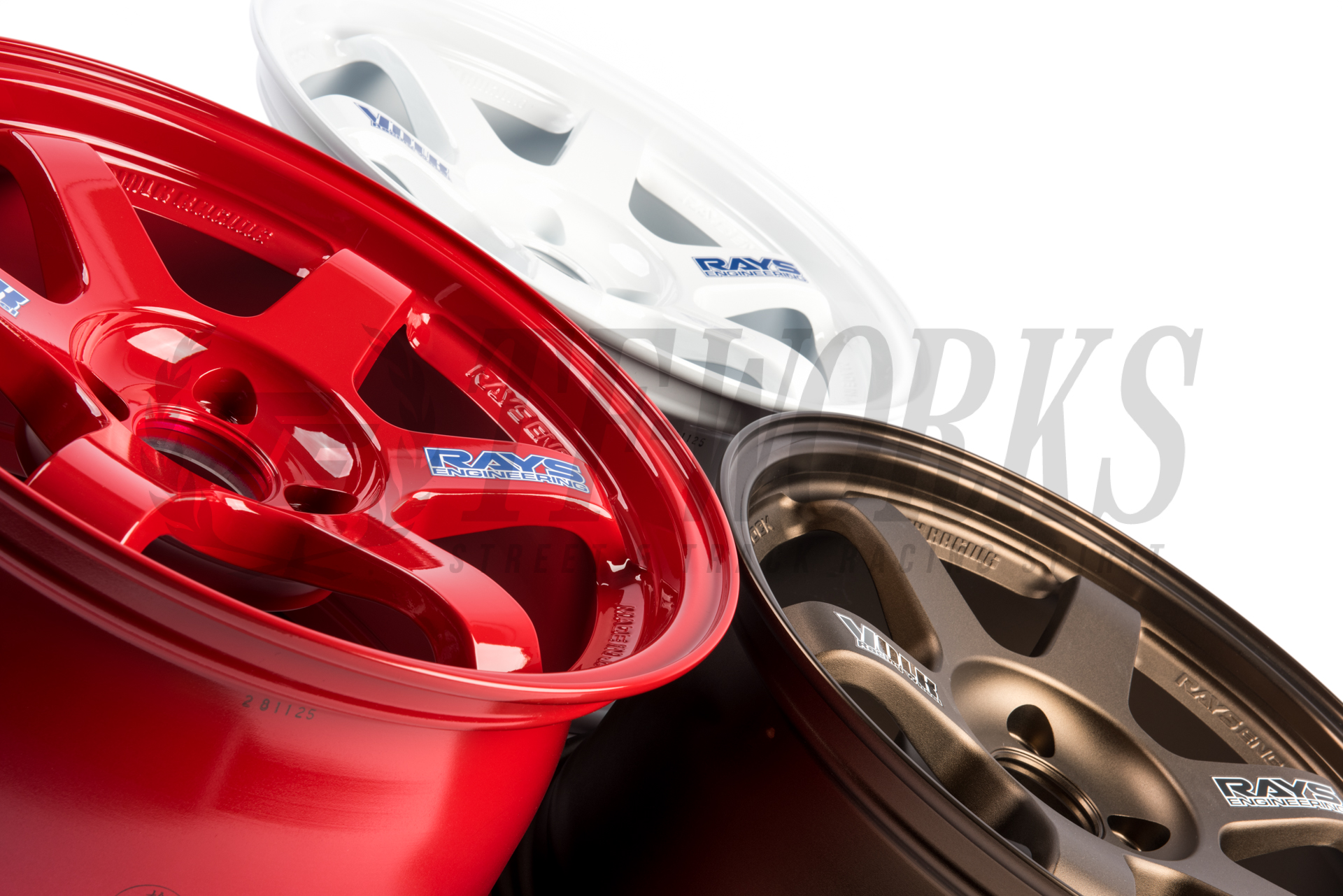 The wheels can be purchased on our online store:
http://www.tf-works.com/volk-racing-te37-4×100-16×8-25-type-3-face/
If you have any inquiries on  availability, feel free to give us a ring at 847-290-1531, M-F 10AM-7PM. Also shoot us an email, sales@tougefactory.com.
Thanks for checking out the blog!