We've made tons of progress on the K24 AE86 build since we last left off (Check out Part 1 HERE), so let's just jump right into it! The owner originally wanted a full TRD N2 aero kit, but was having difficulty sourcing one from Japan.  The ultra rare Crystal Body Yokohama full aero kit was selected as suitable alternative thanks to it's aggressive, stylish design and its functionality with a built-in splitter and ducting in the front bumper!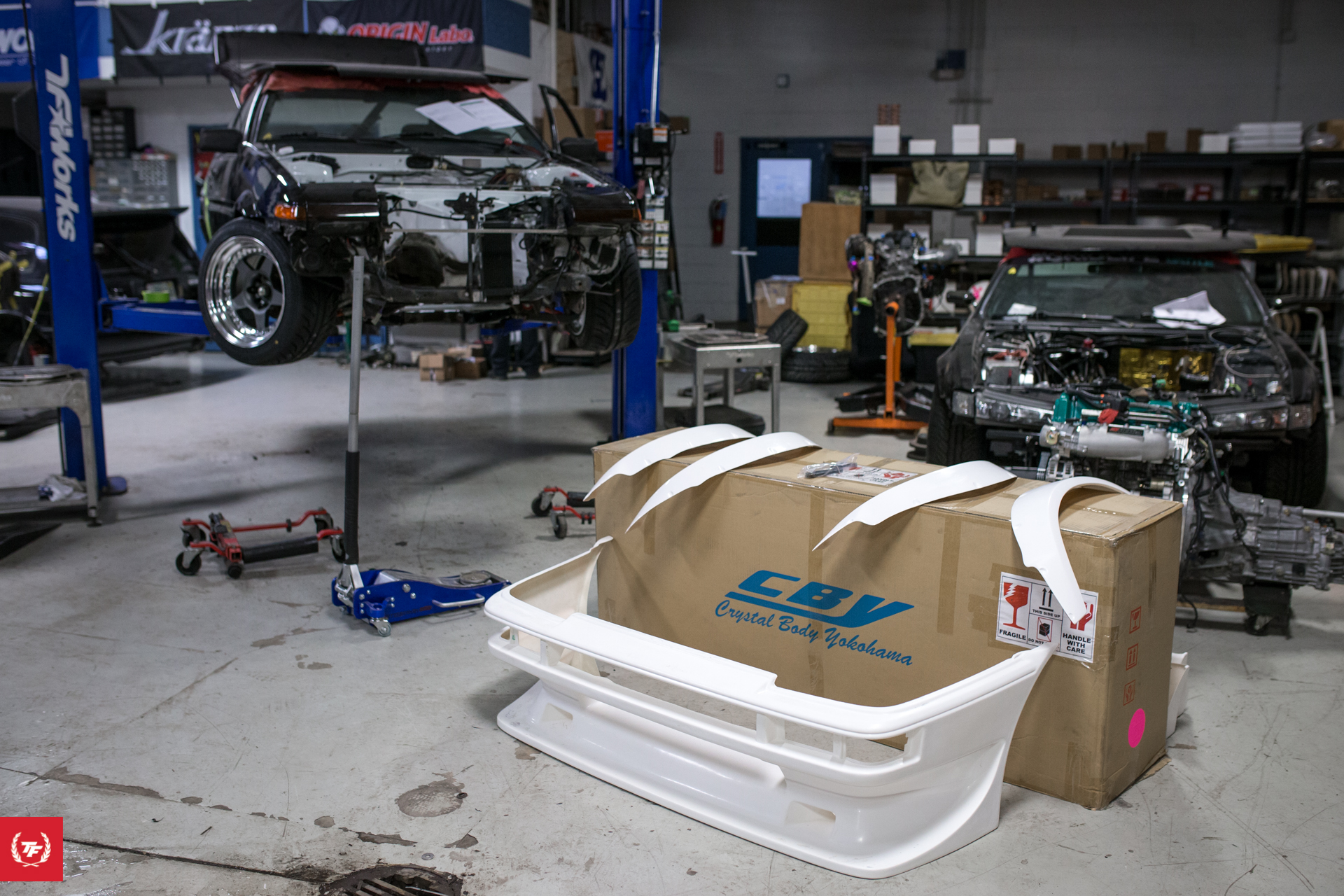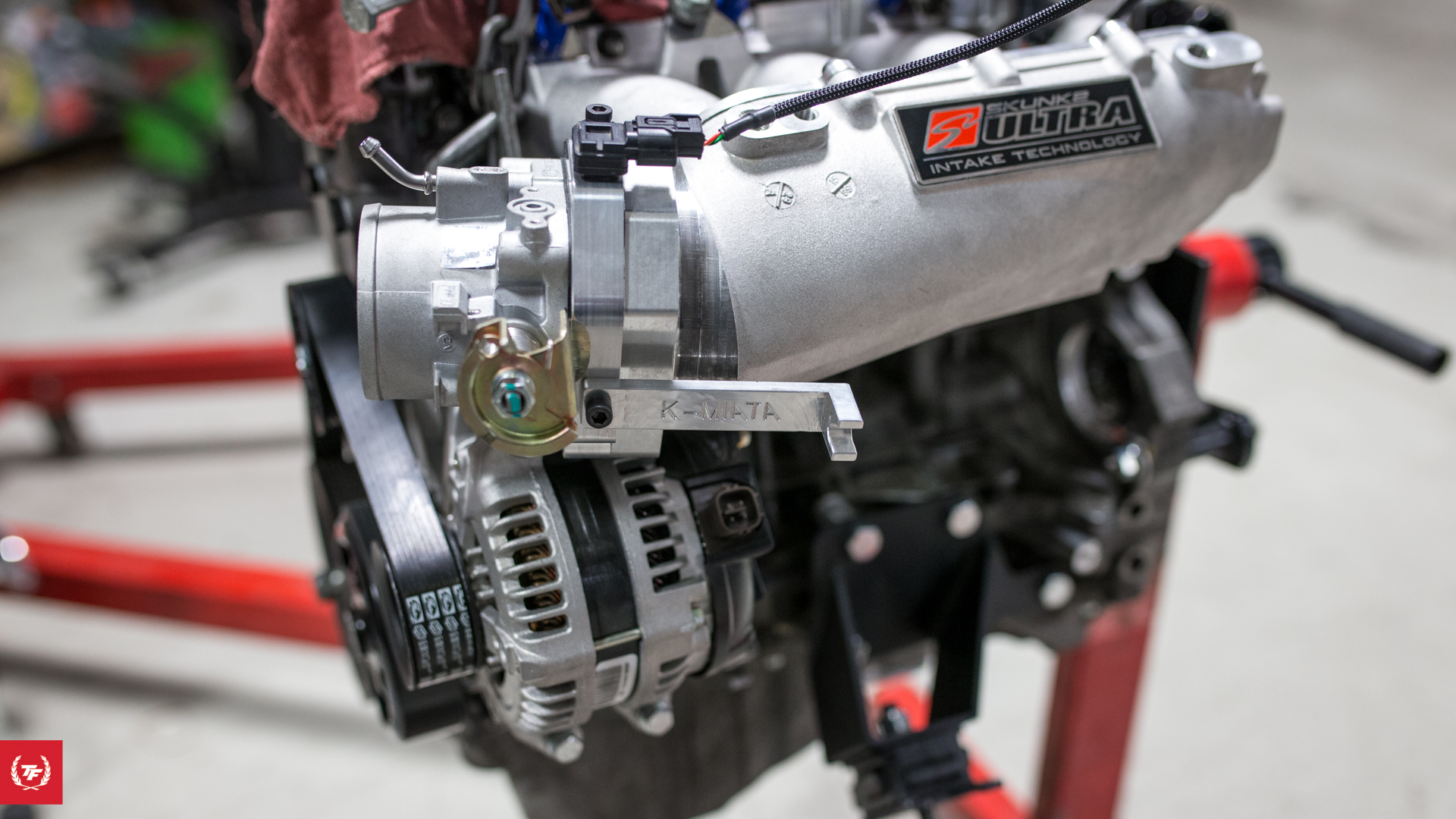 K-series RWD swap specific parts are abundant on this engine, as seen here with this KMiata throttle cable bracket..
TracTuff RBC/RBB Water Bypass Adapter…
KMiata K24 upper coolant neck…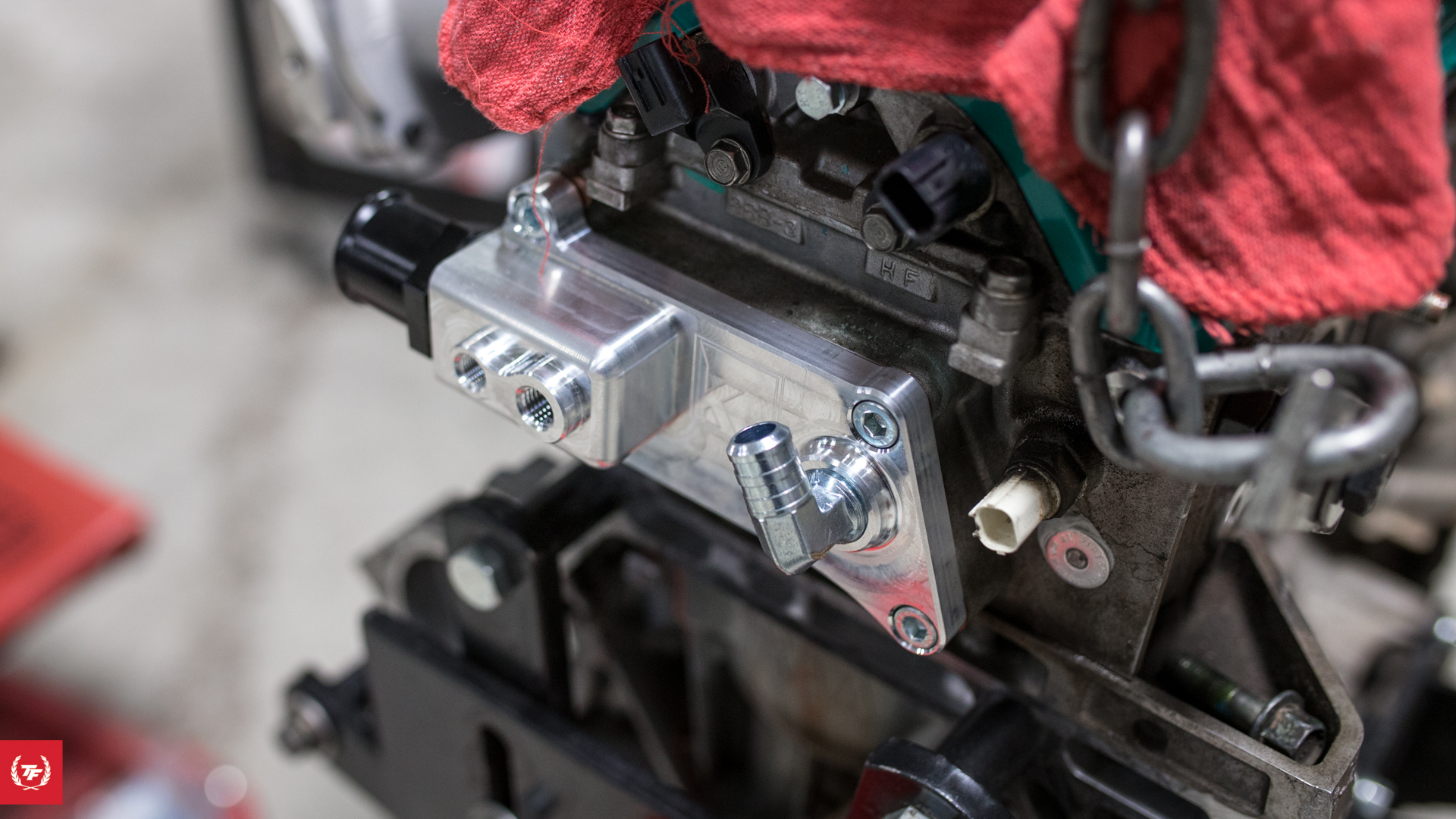 Another shot of the coolant neck.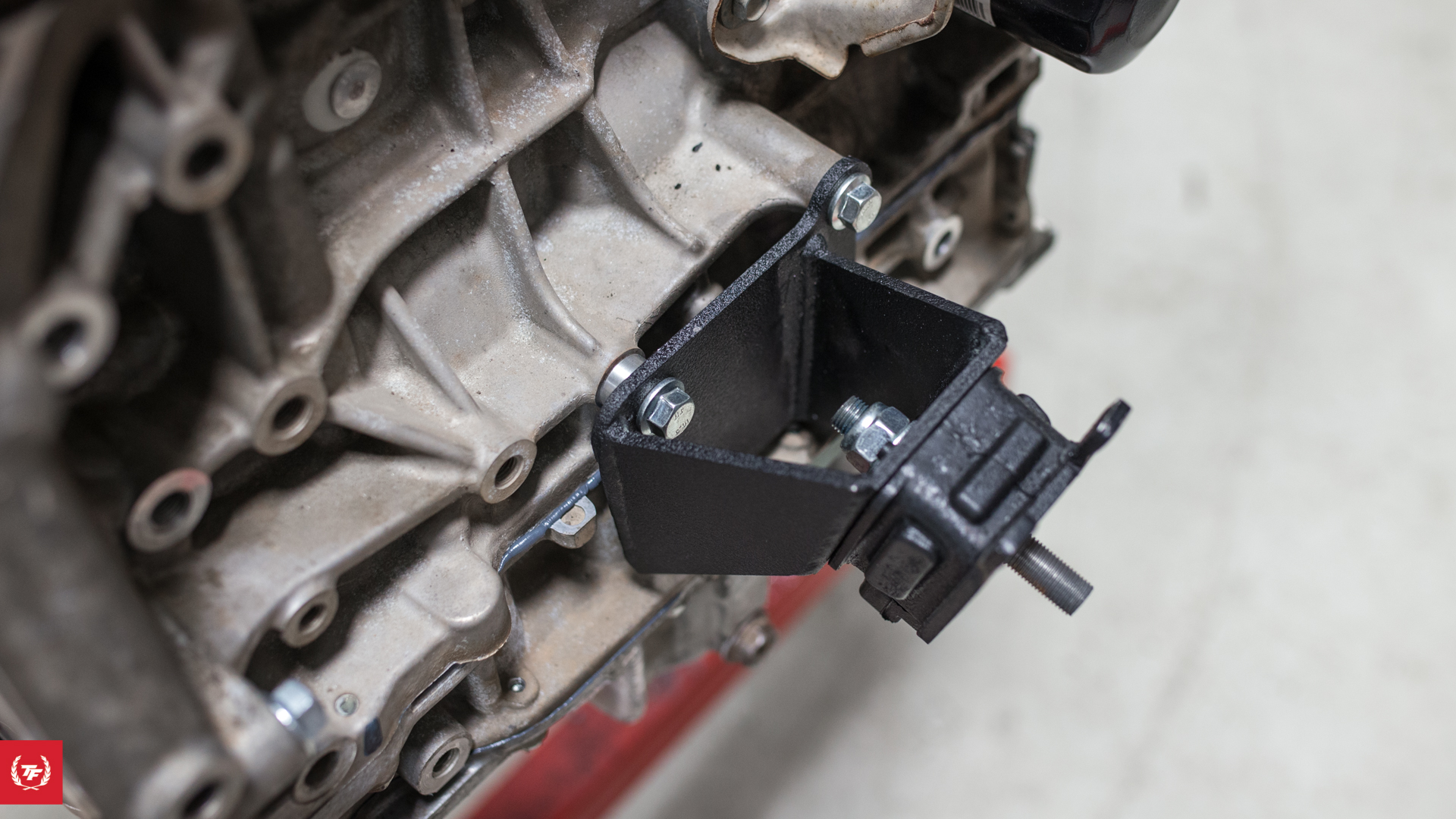 Cusco motor mount!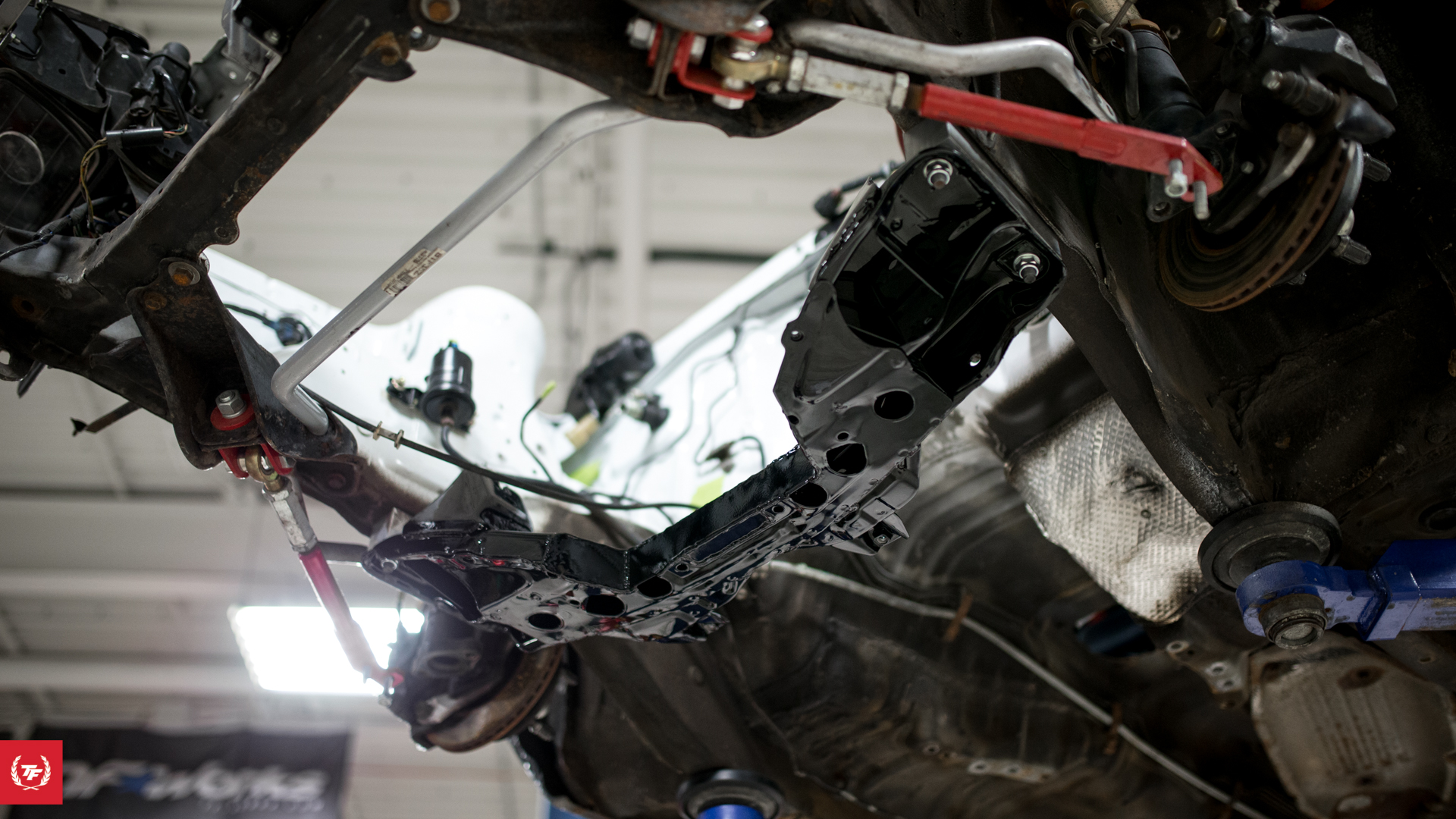 Here's the subframe we modified to fit the factory TSX oil pan (which was also modified) with plenty of clearance.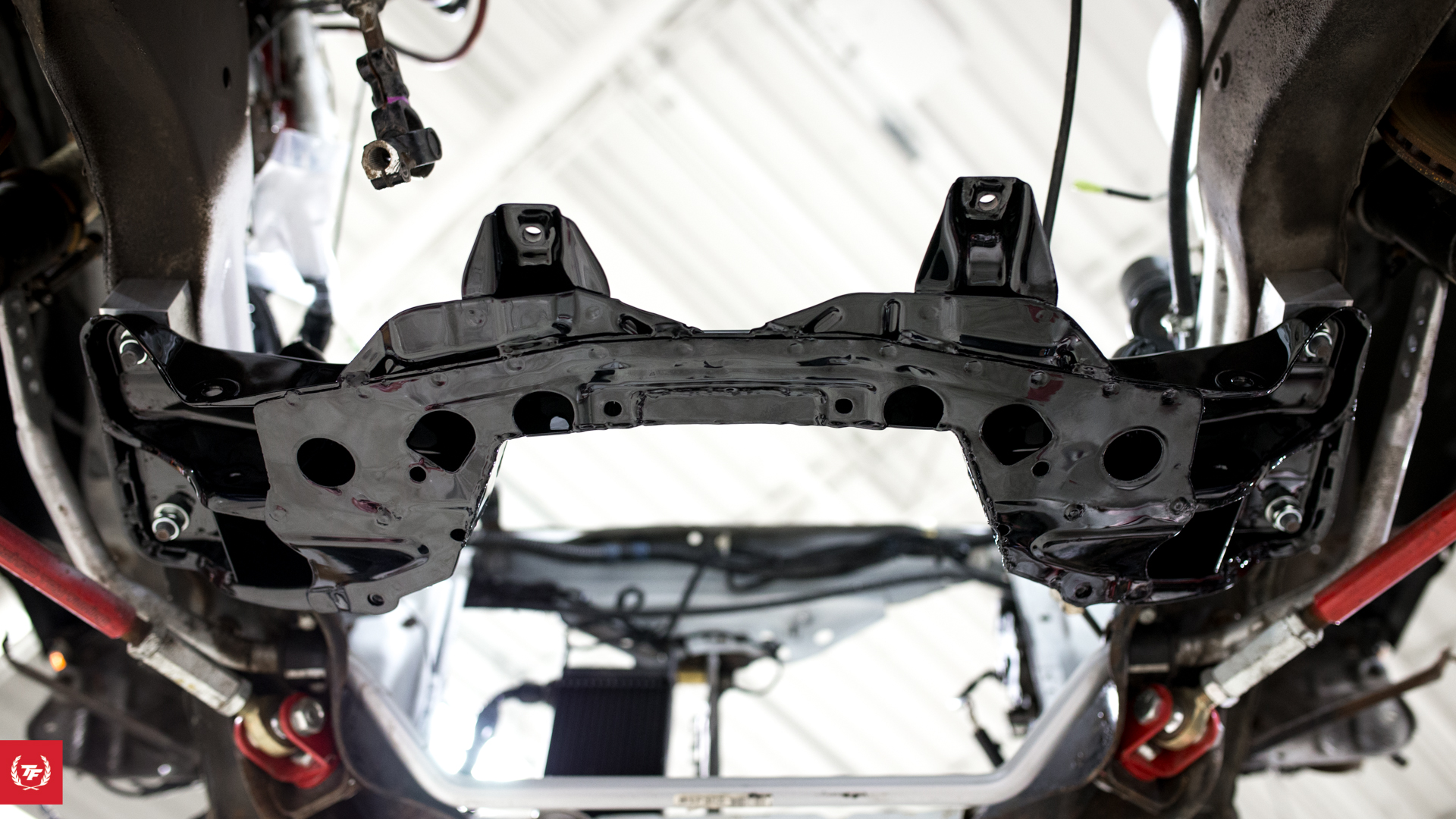 Freshly powder coated for rust protection (and cool-ness)!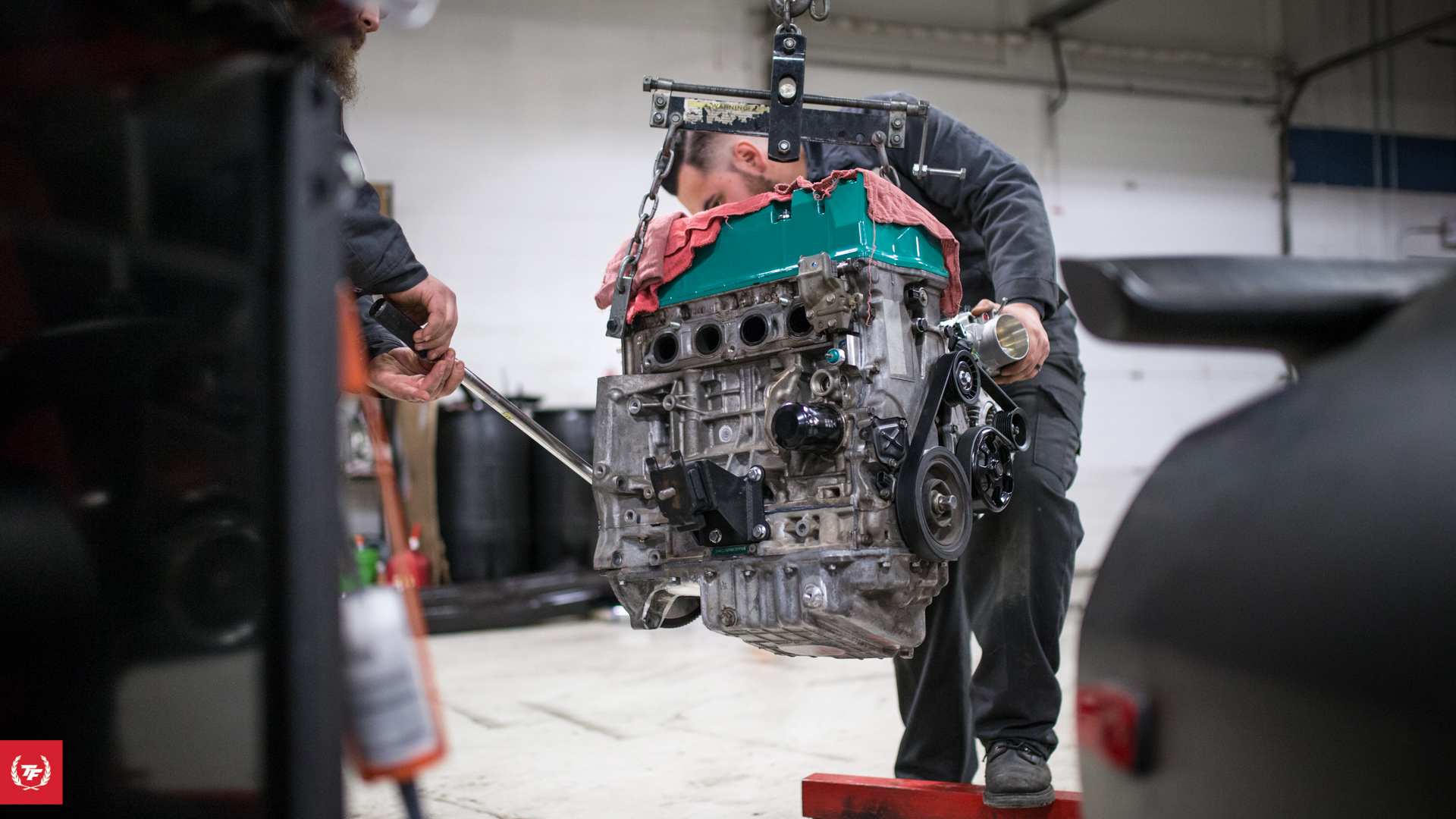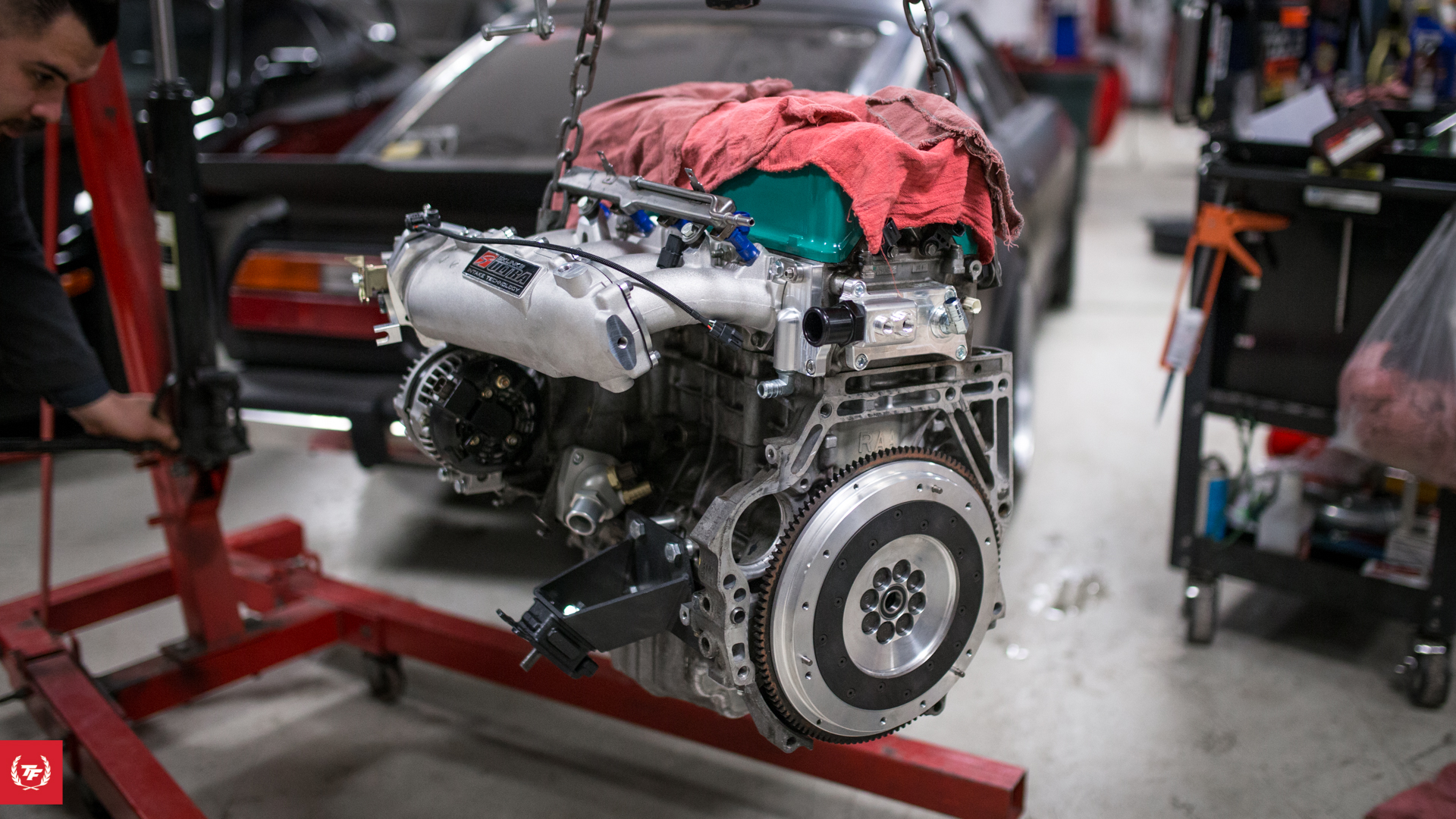 Flywheel is on!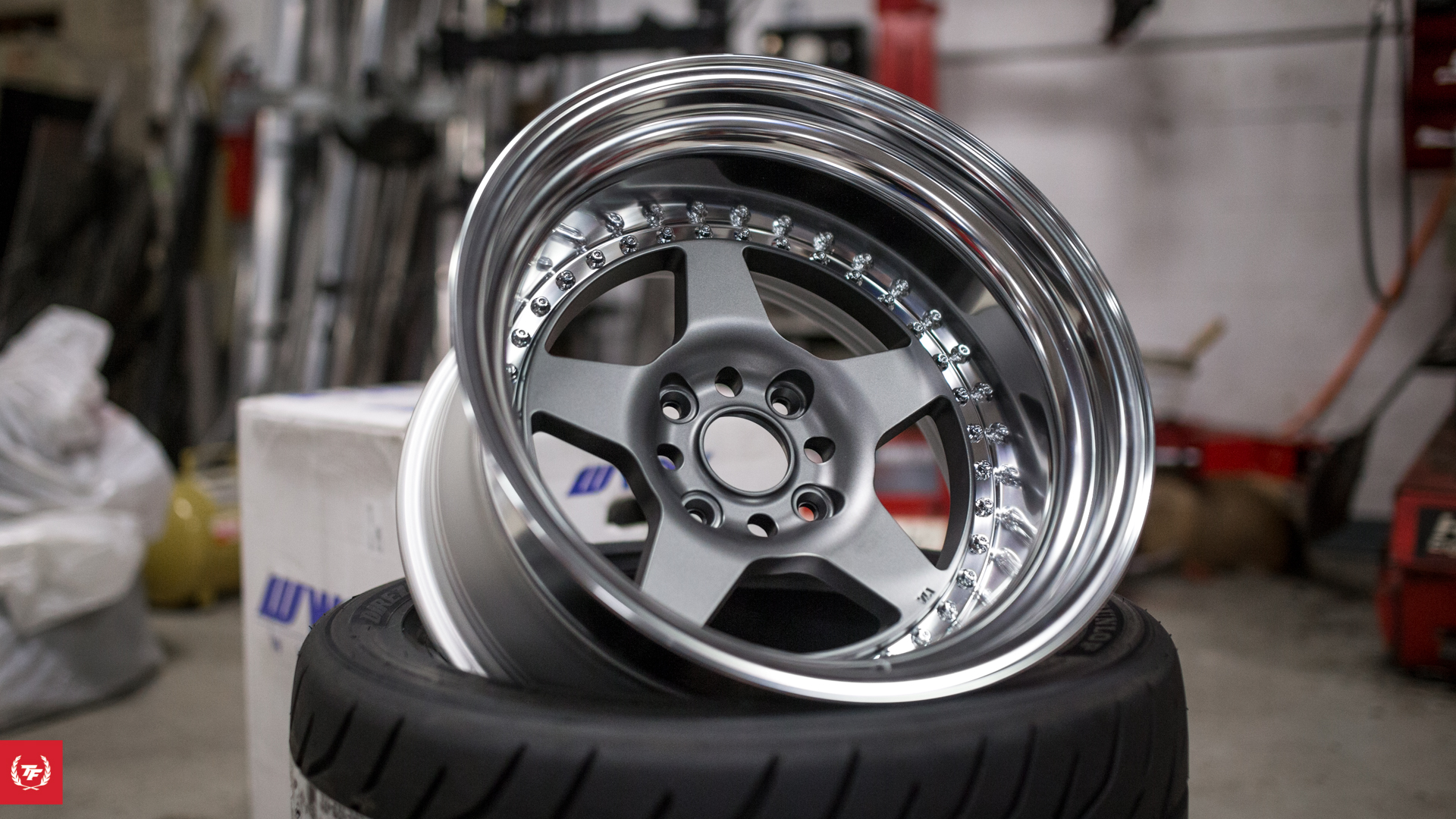 The new shoes for the 86; WORK Meister CR01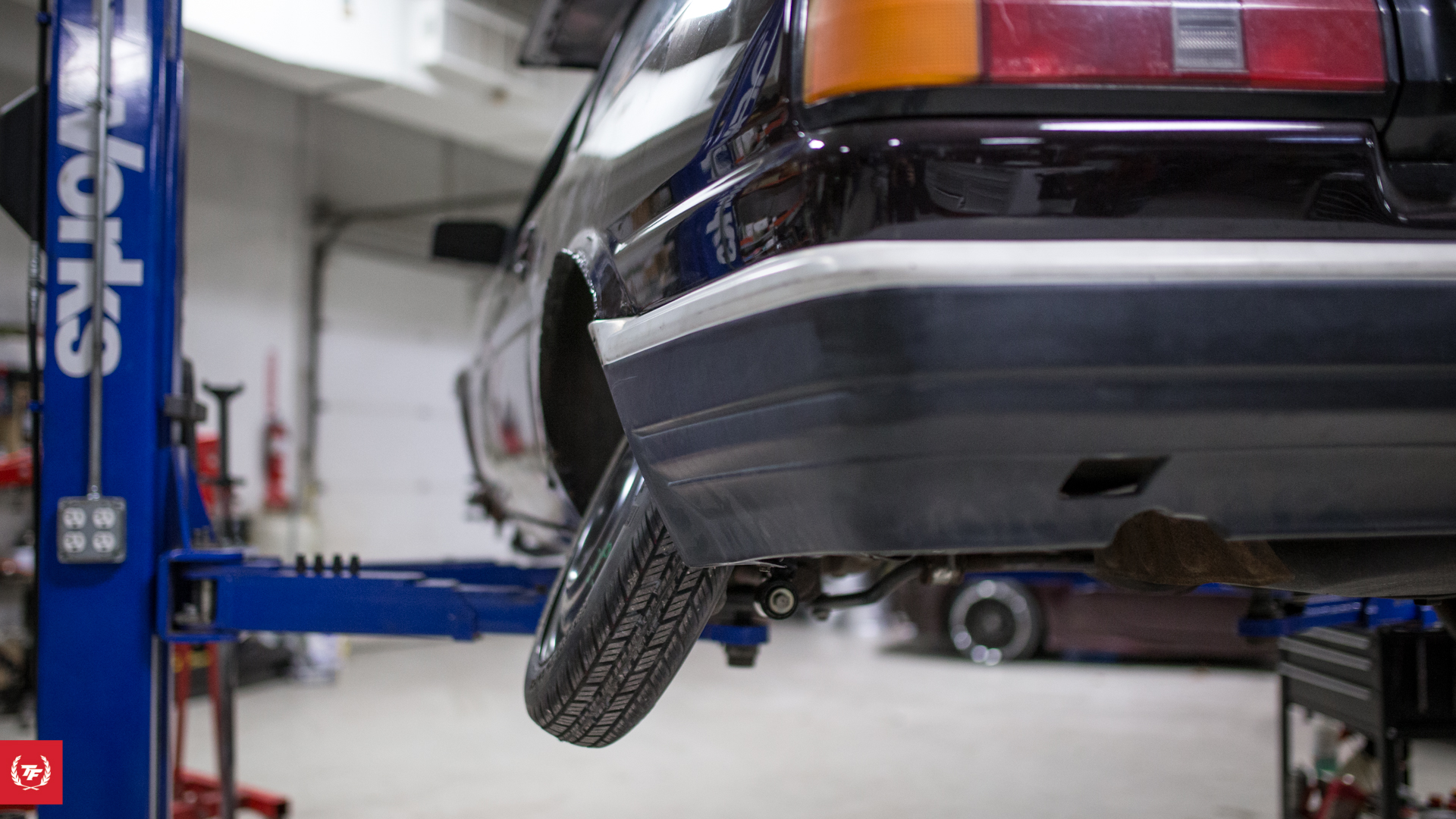 Did we say this was a time attack build? #oops #cambergang
The F20C transmission has finally been mated to the engine, thanks to a sandwich adapter plate.
Boom! Ready to rock.
The new wheels poke JUST a bit!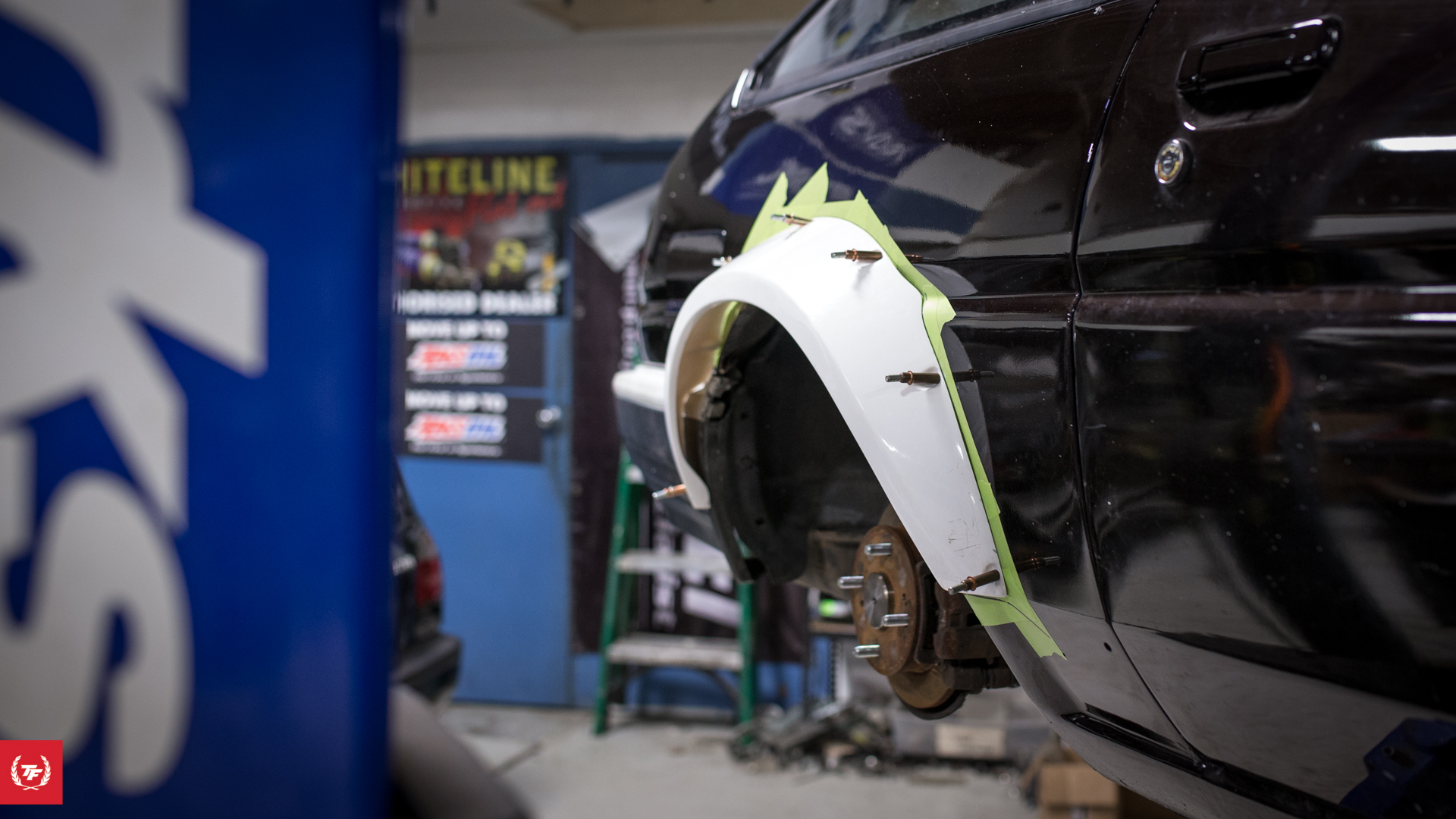 Good thing we have a solution for that!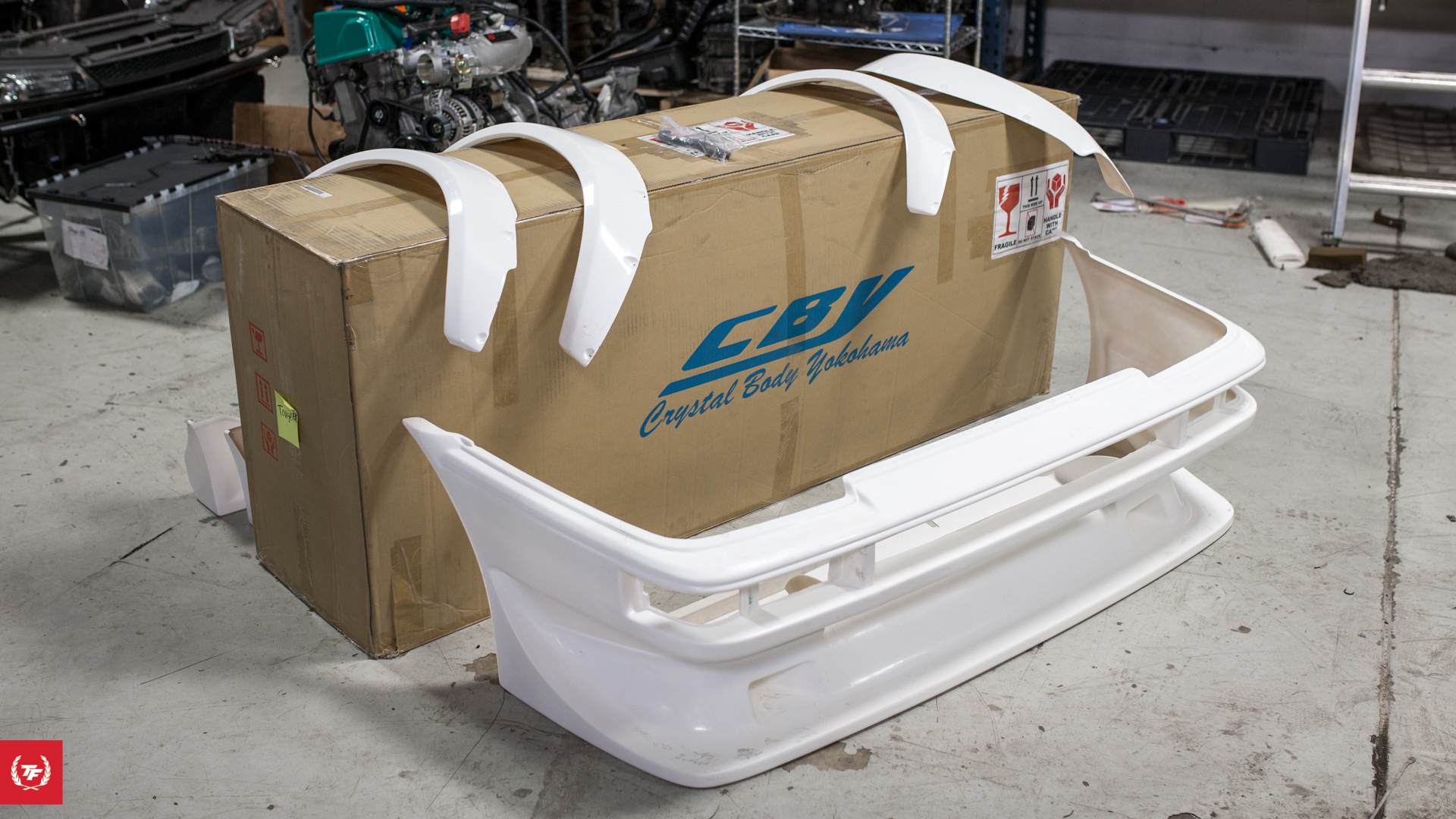 *angels singing*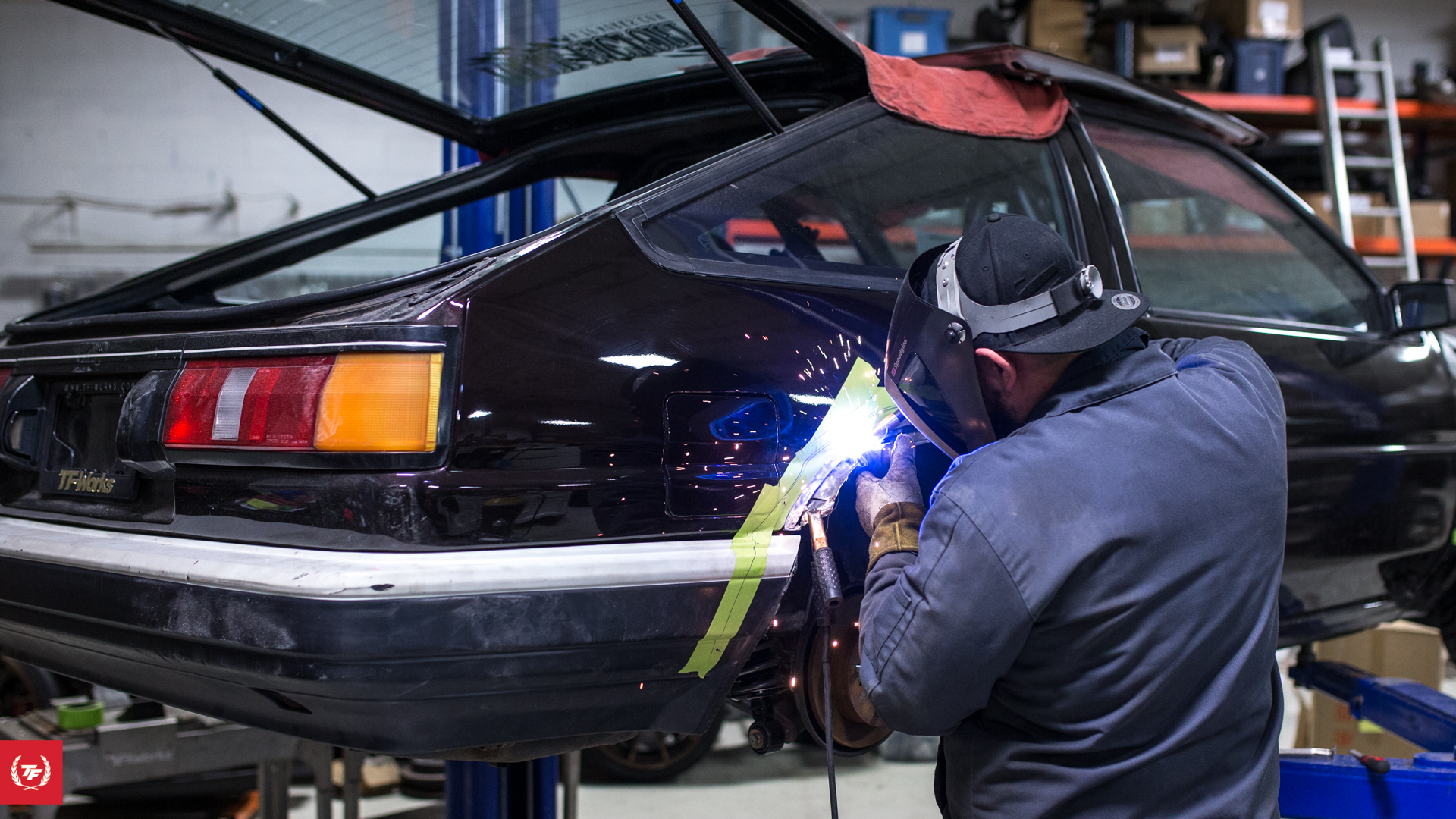 Cutting back the rear fender for maximum clearance underneath the CBY flare!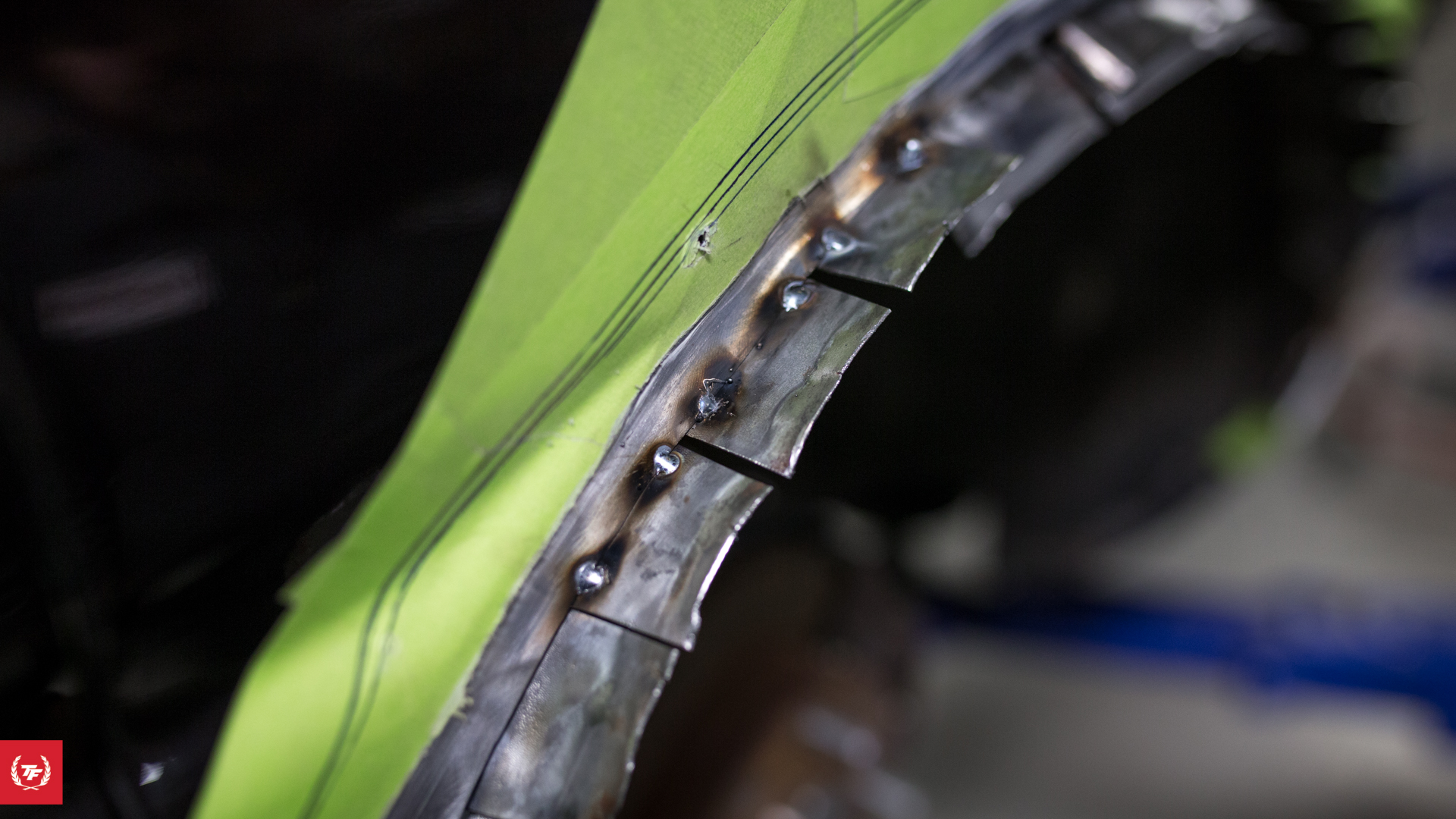 Almost done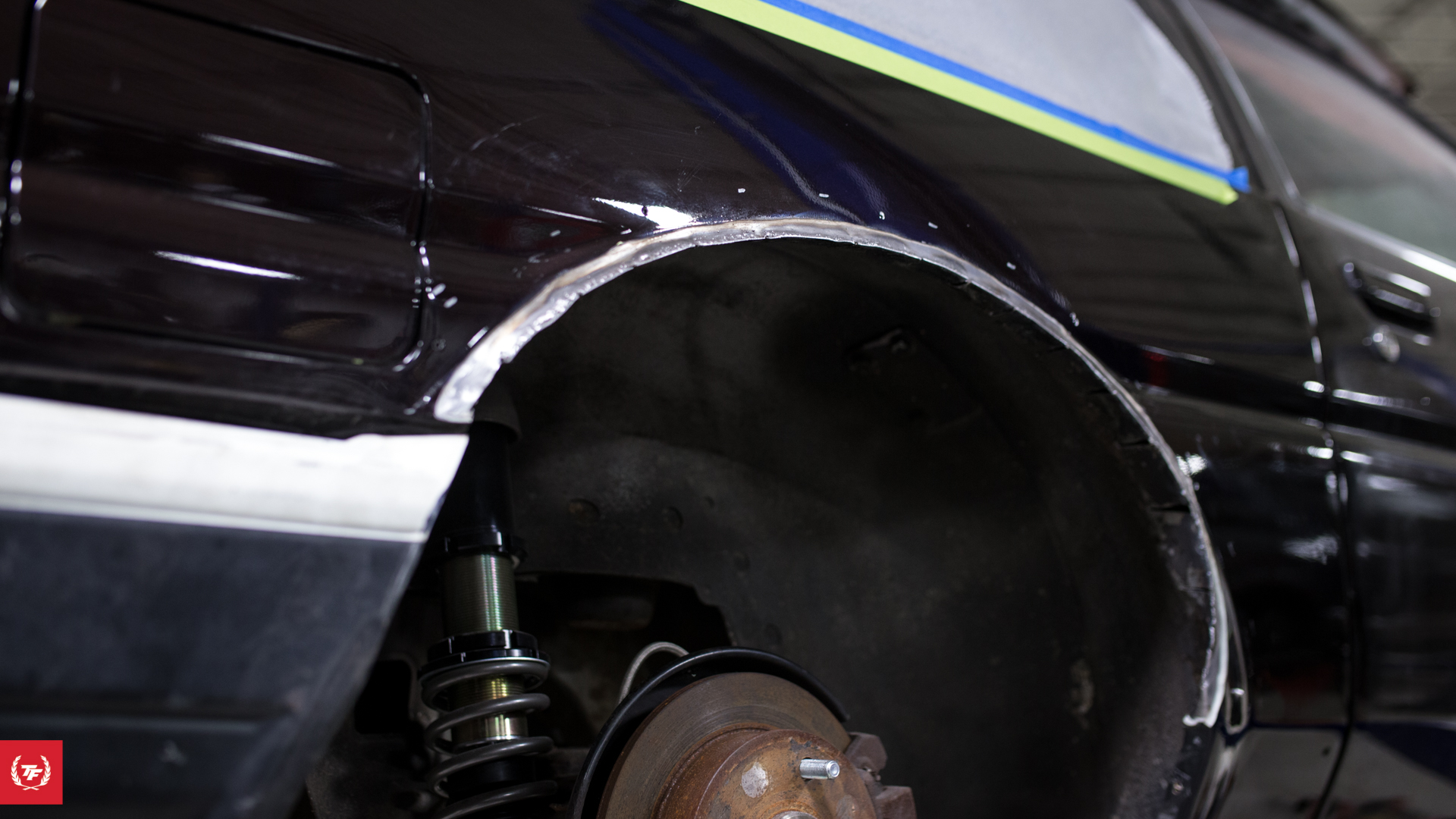 Done!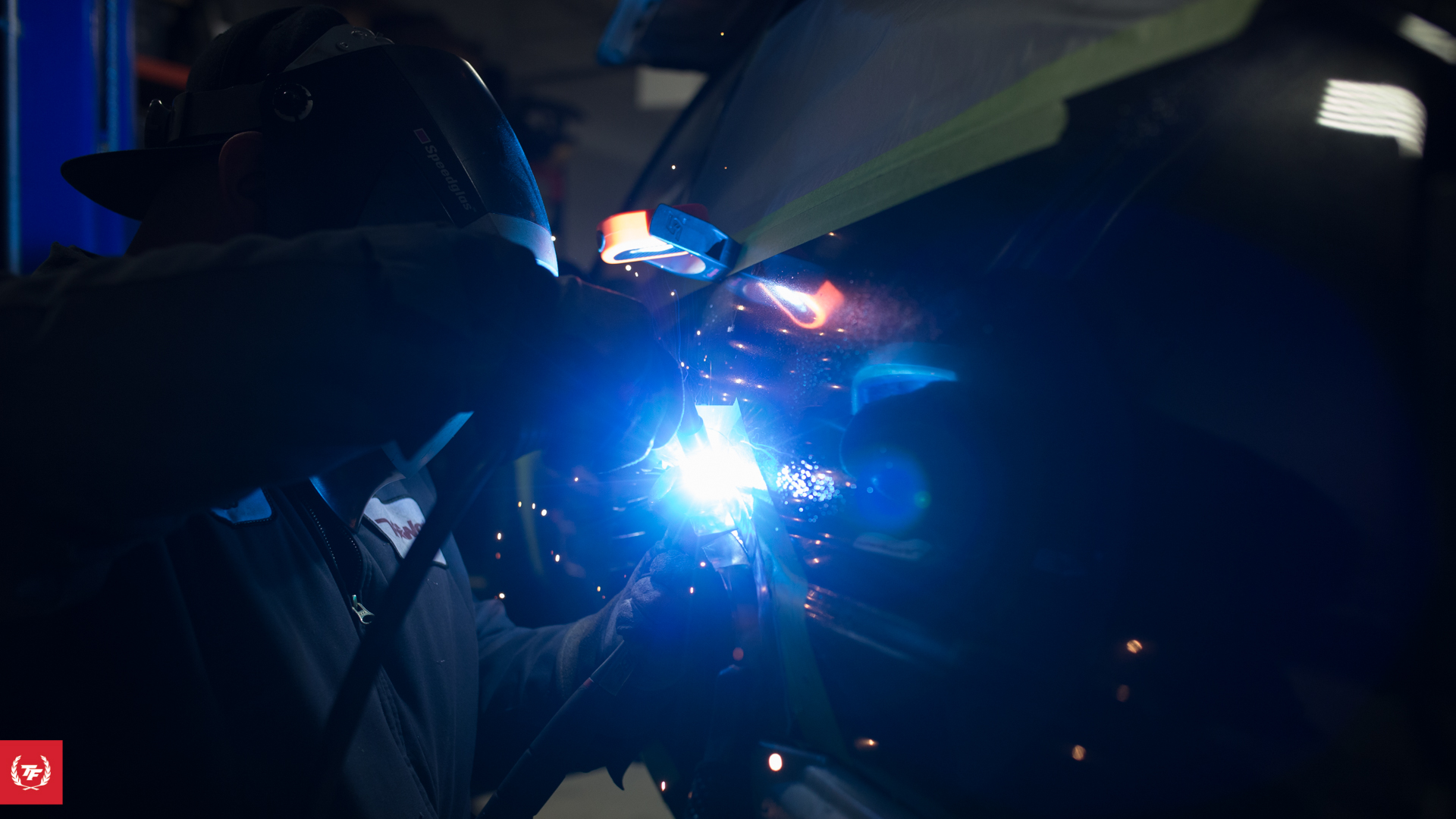 And now for the other side…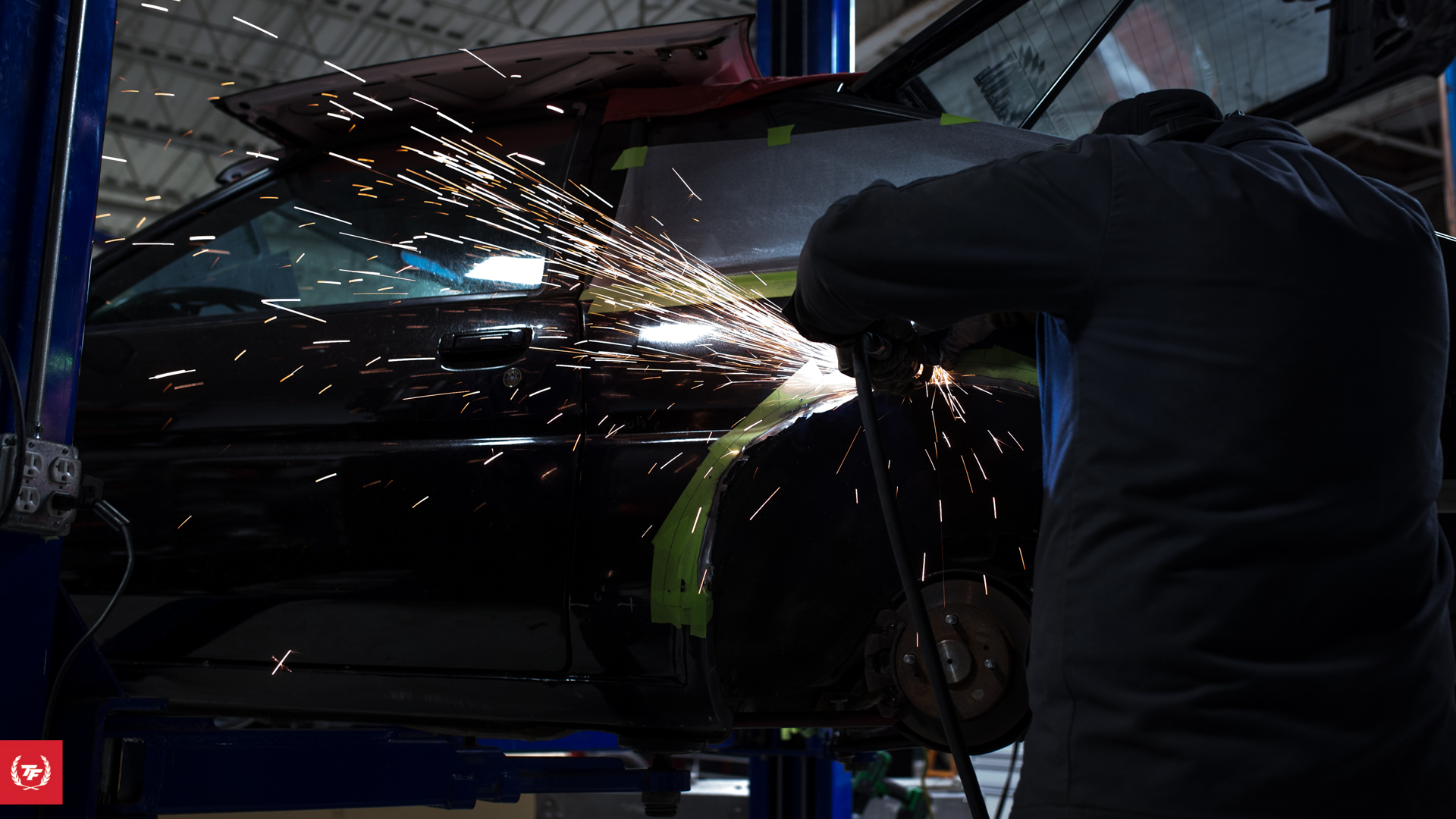 Cutting away the excess metal…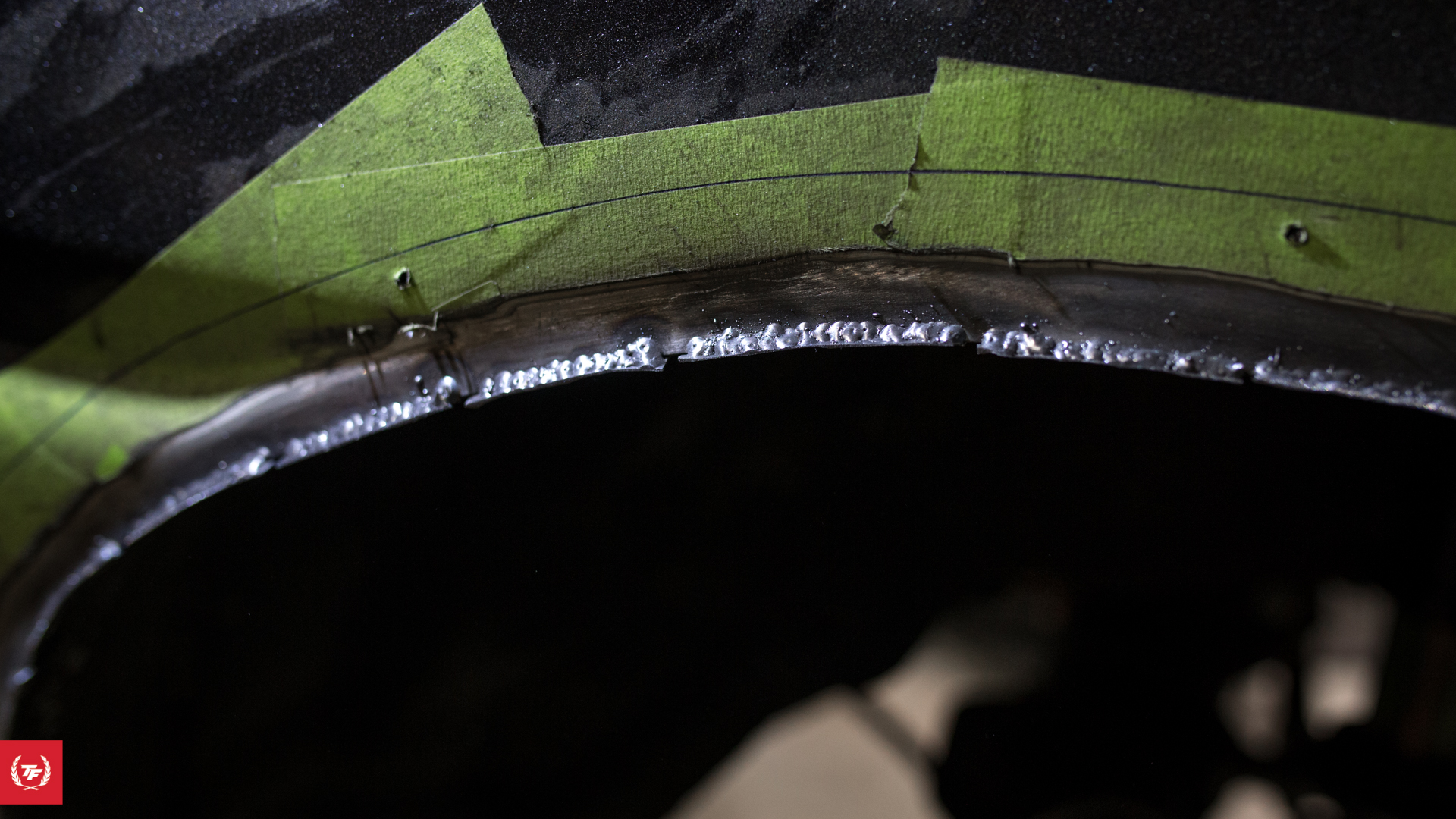 Rear fenders are done!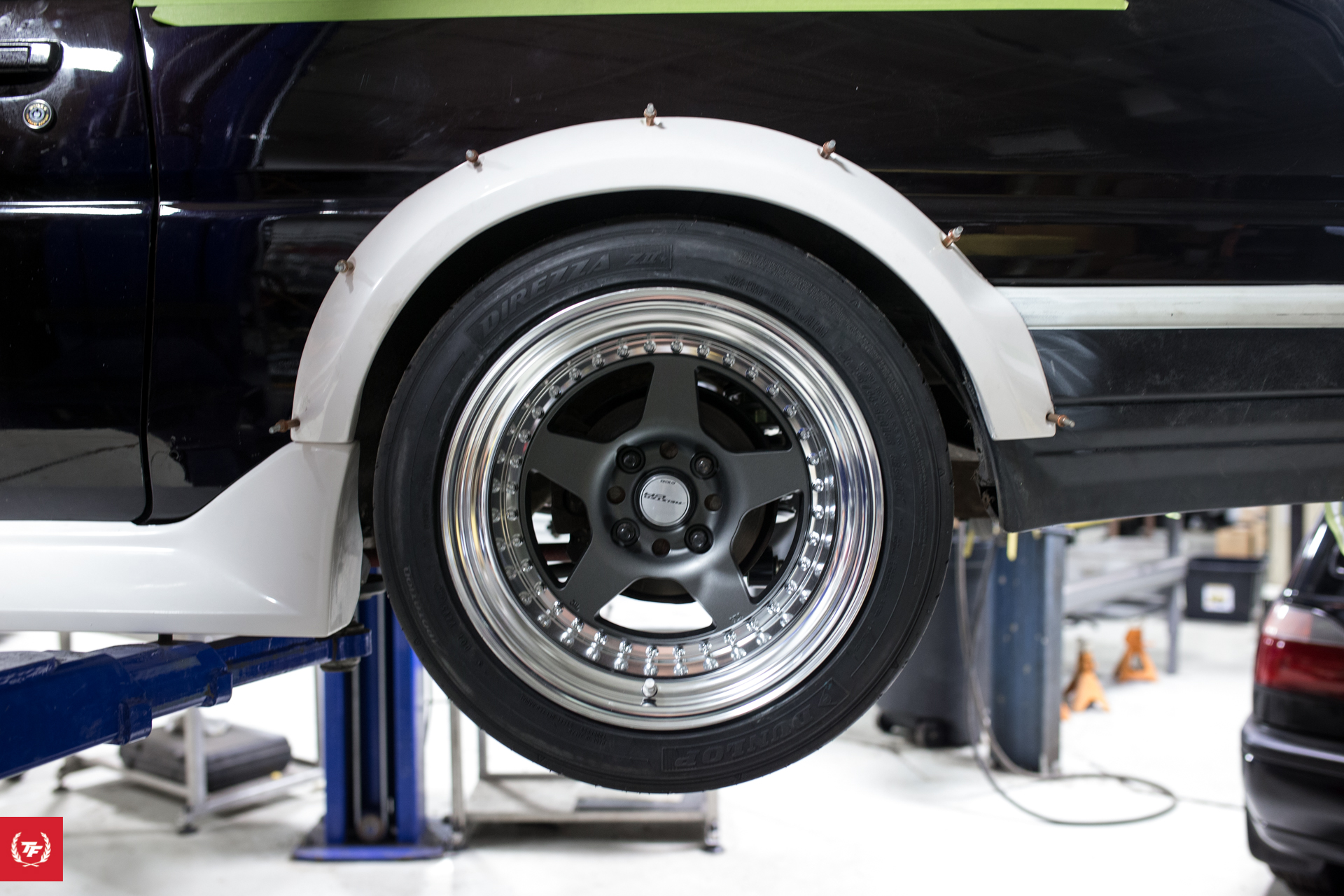 All mounted up.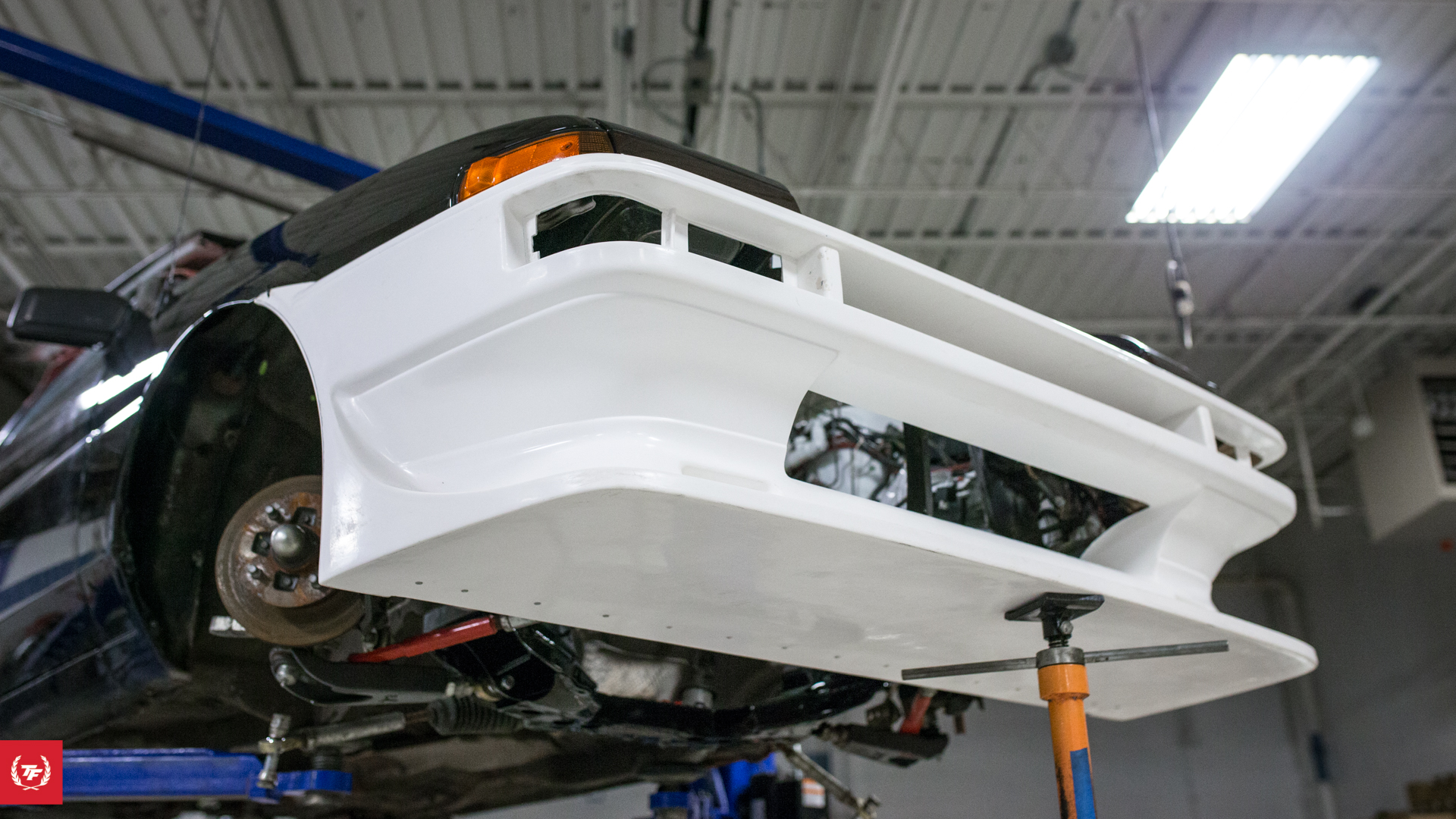 Oh my.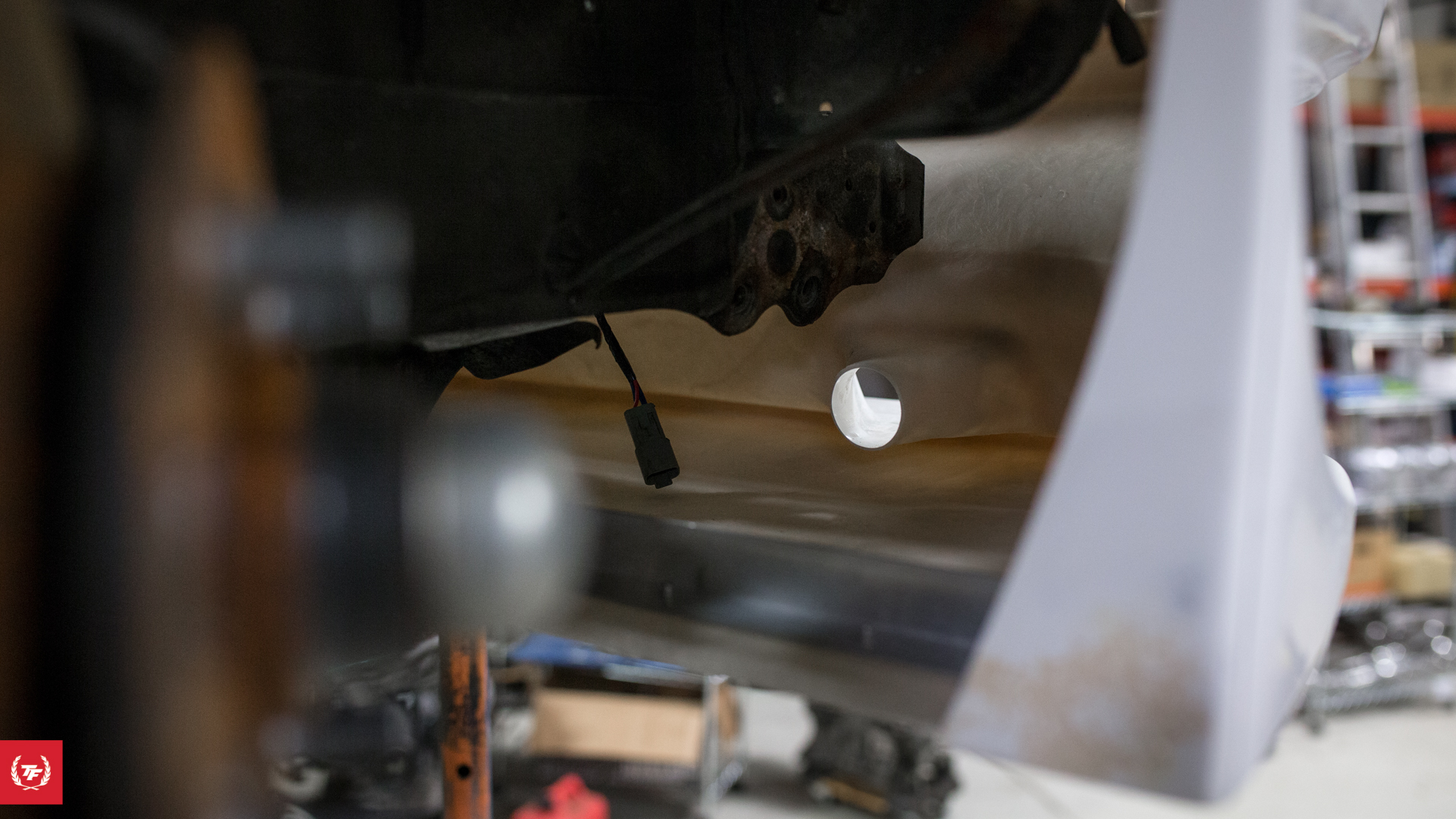 Brake ducts that are built in to the CBY front bumper.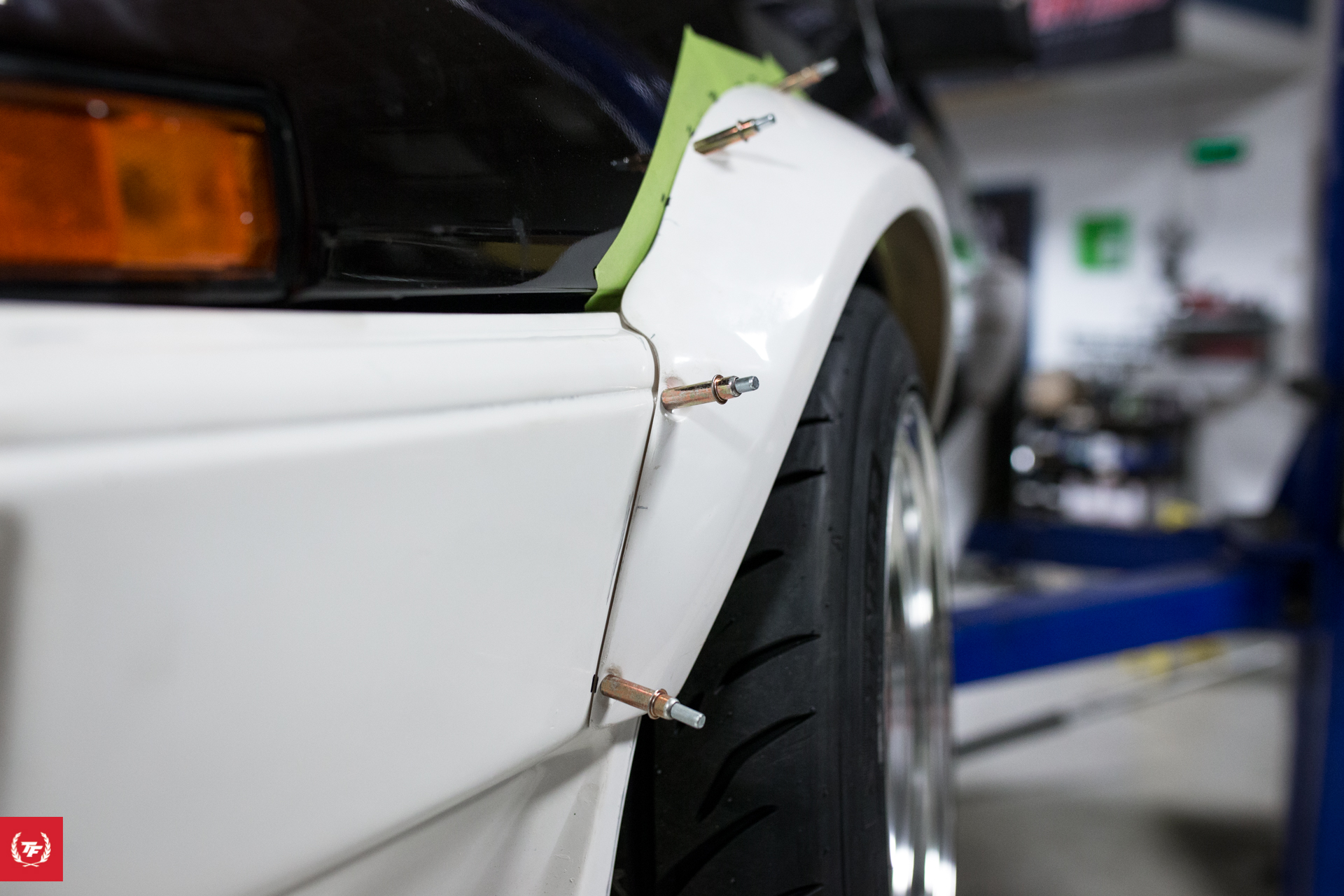 Front CBY fenders fit quite nicely!
🙂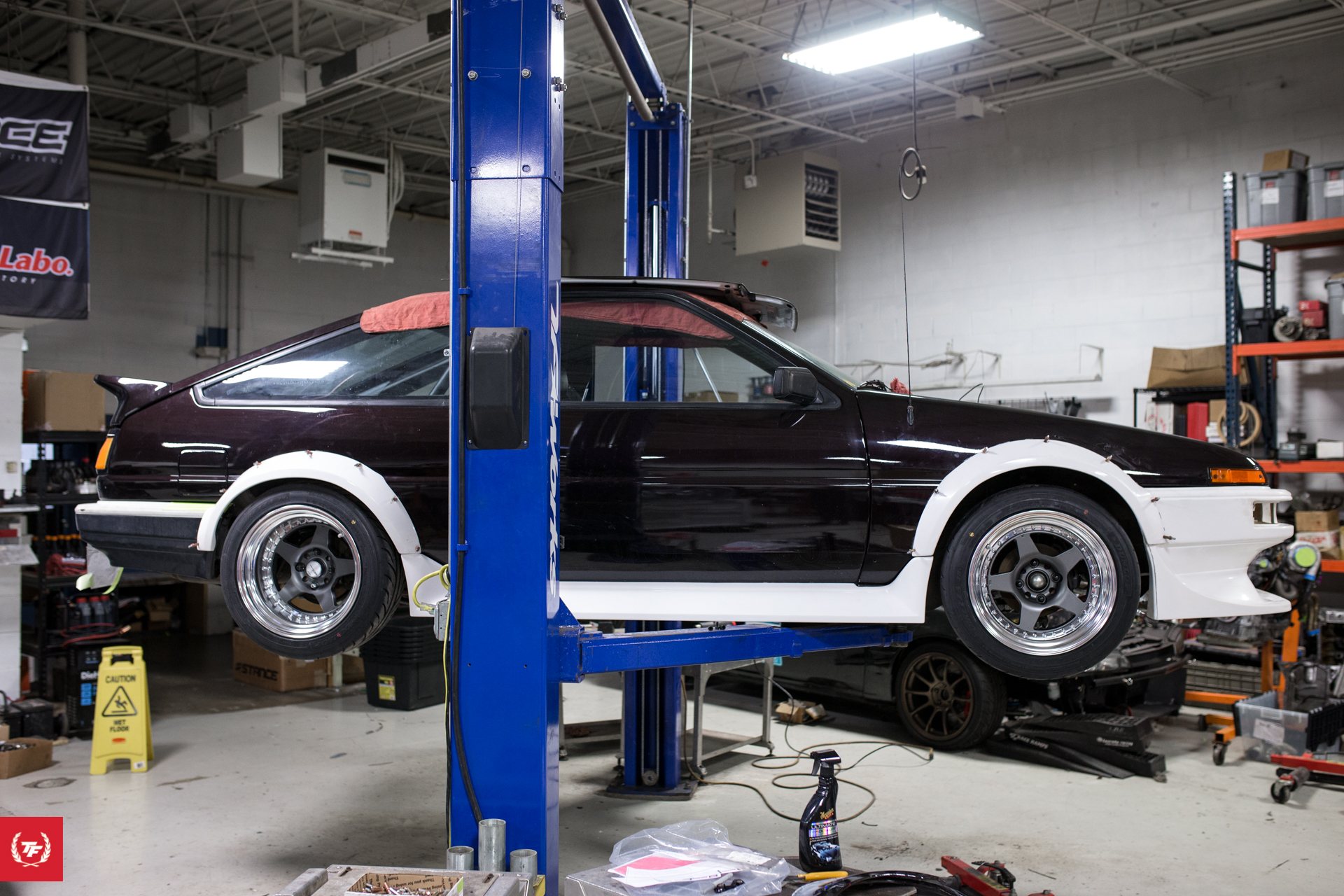 The full kit is mounted on the car! We haven't done any ride height or suspension adjustments yet, so bare with us.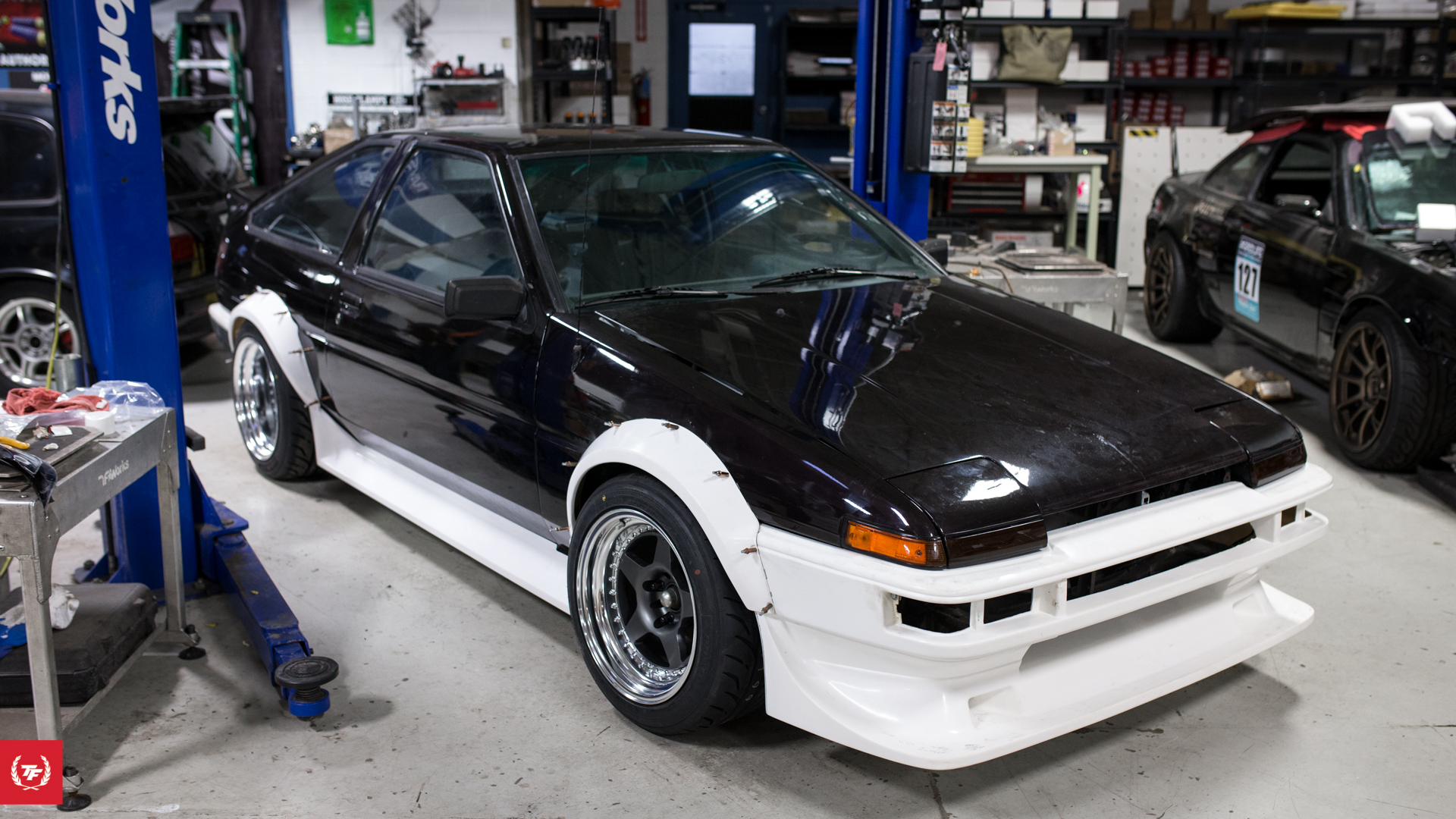 On the ground…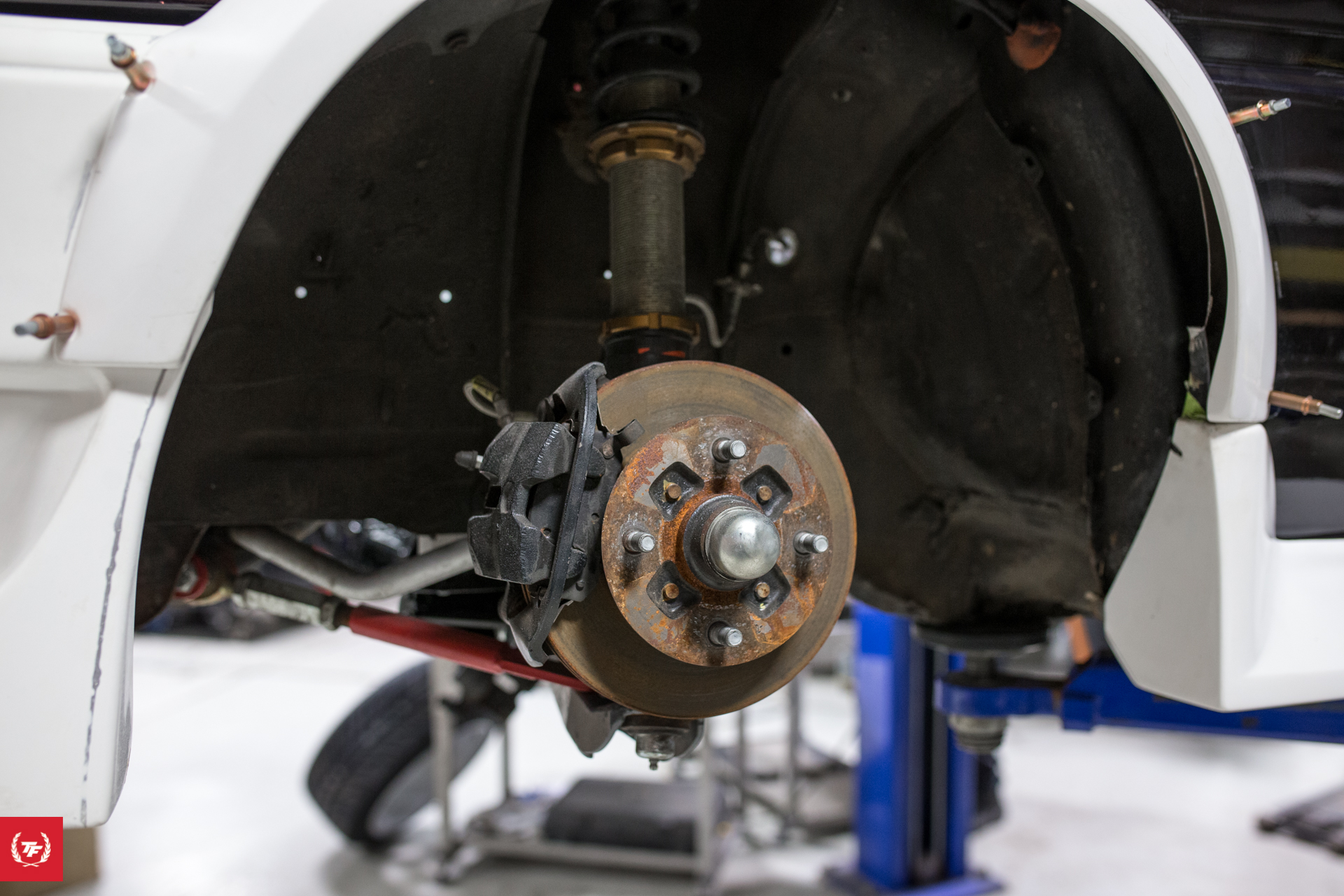 … and back up in the air again! These puny and feeble stock brakes are being ditched for more stopping power.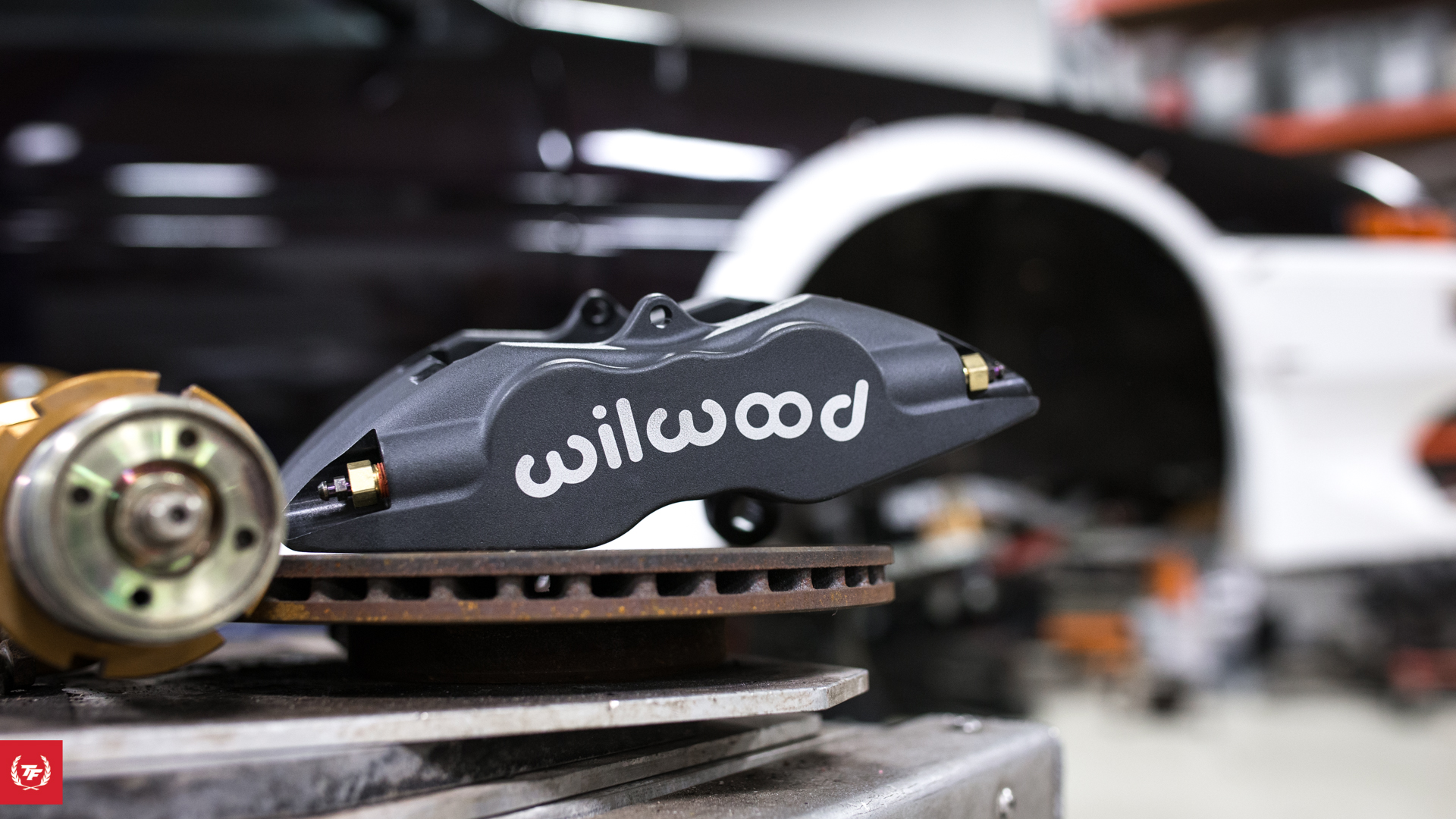 Oh, yes. Techno Toy Tuning Big Daddy Brake Kit with massive Wilwood calipers!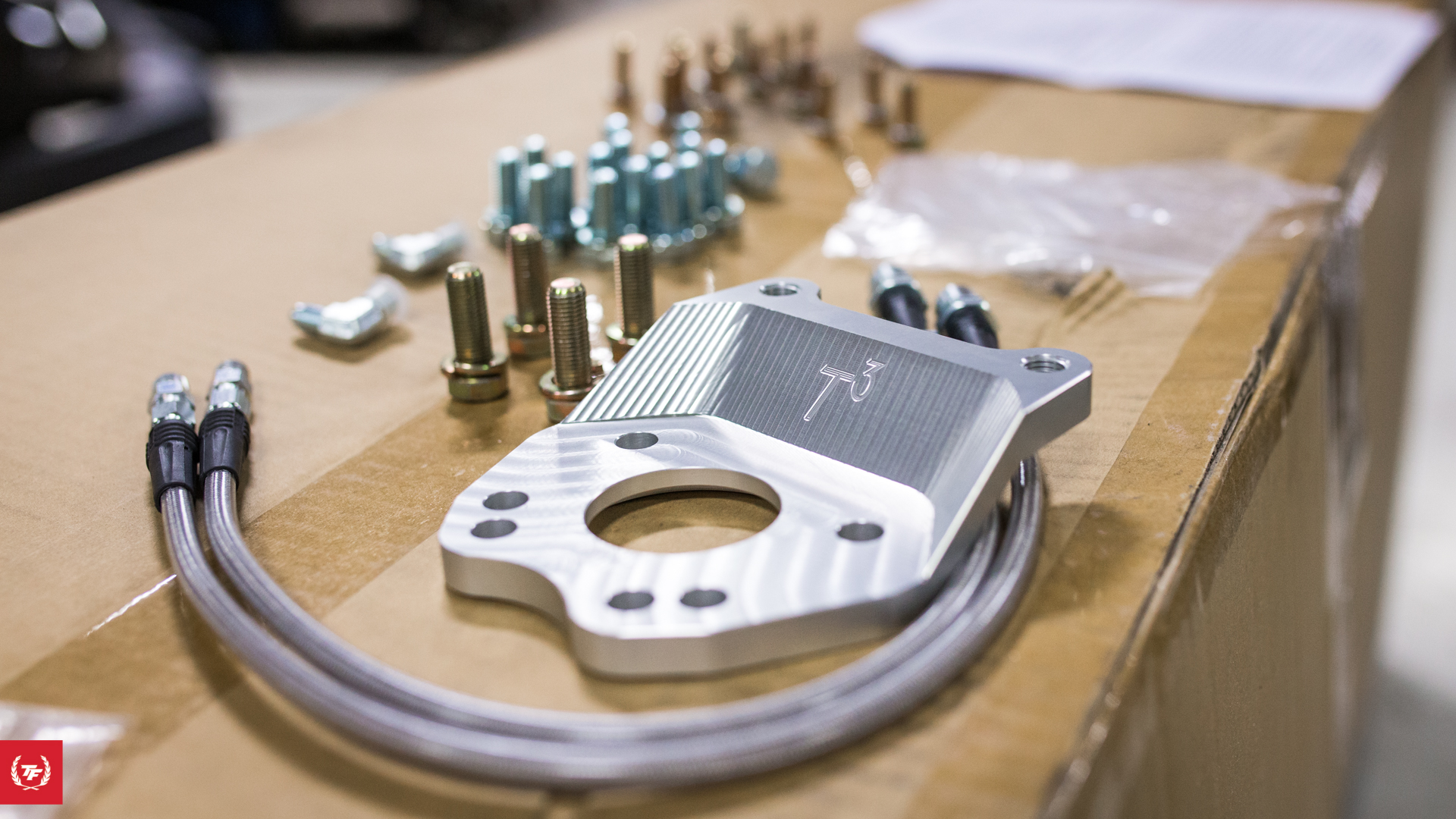 New hardware makes us happy.
One-piece caliper bracket design, versus other brackets that are two-piece. Stronger and lighter!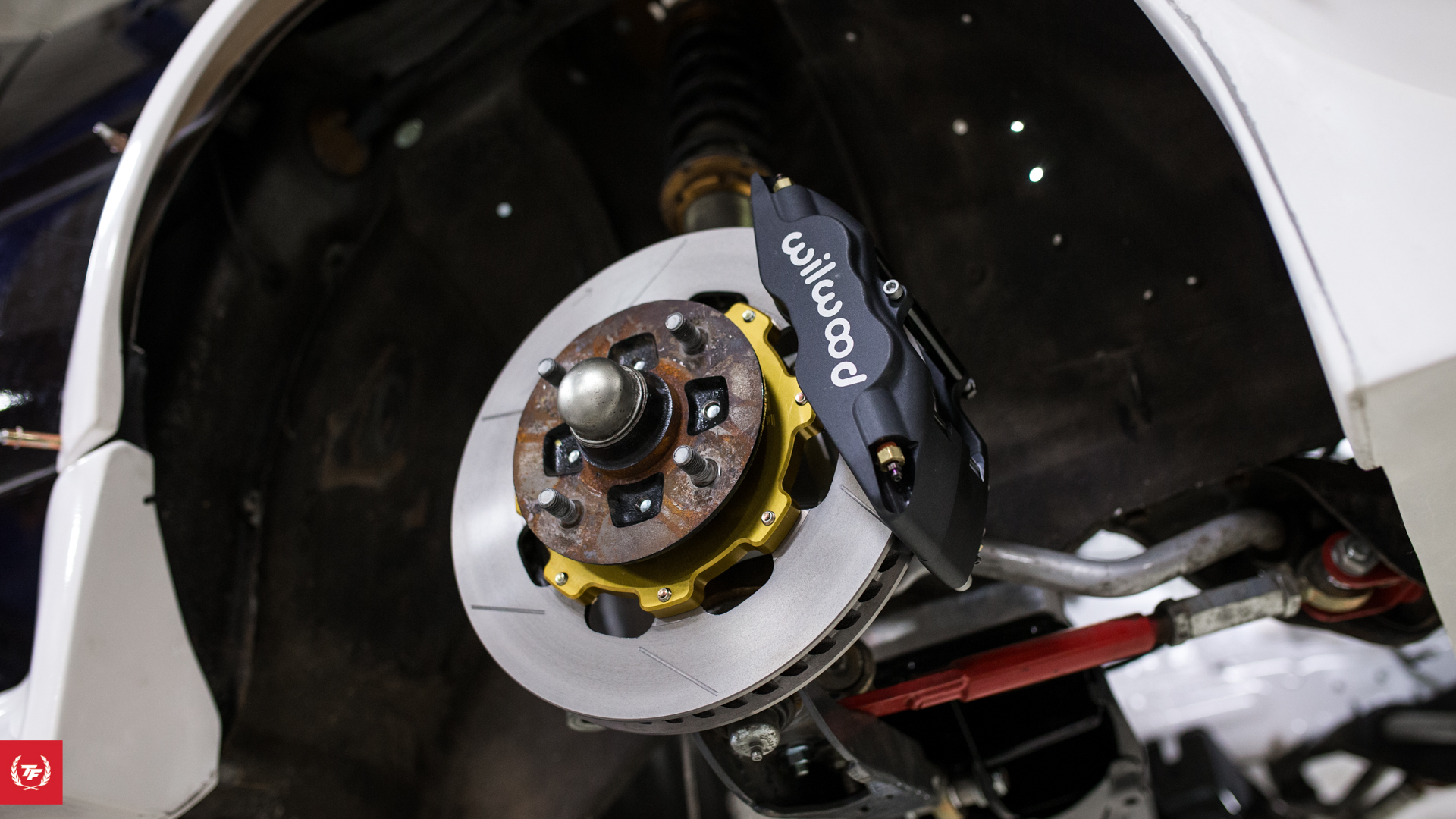 The massive rotors and calipers are going to look right at home tucked being the WORK wheels.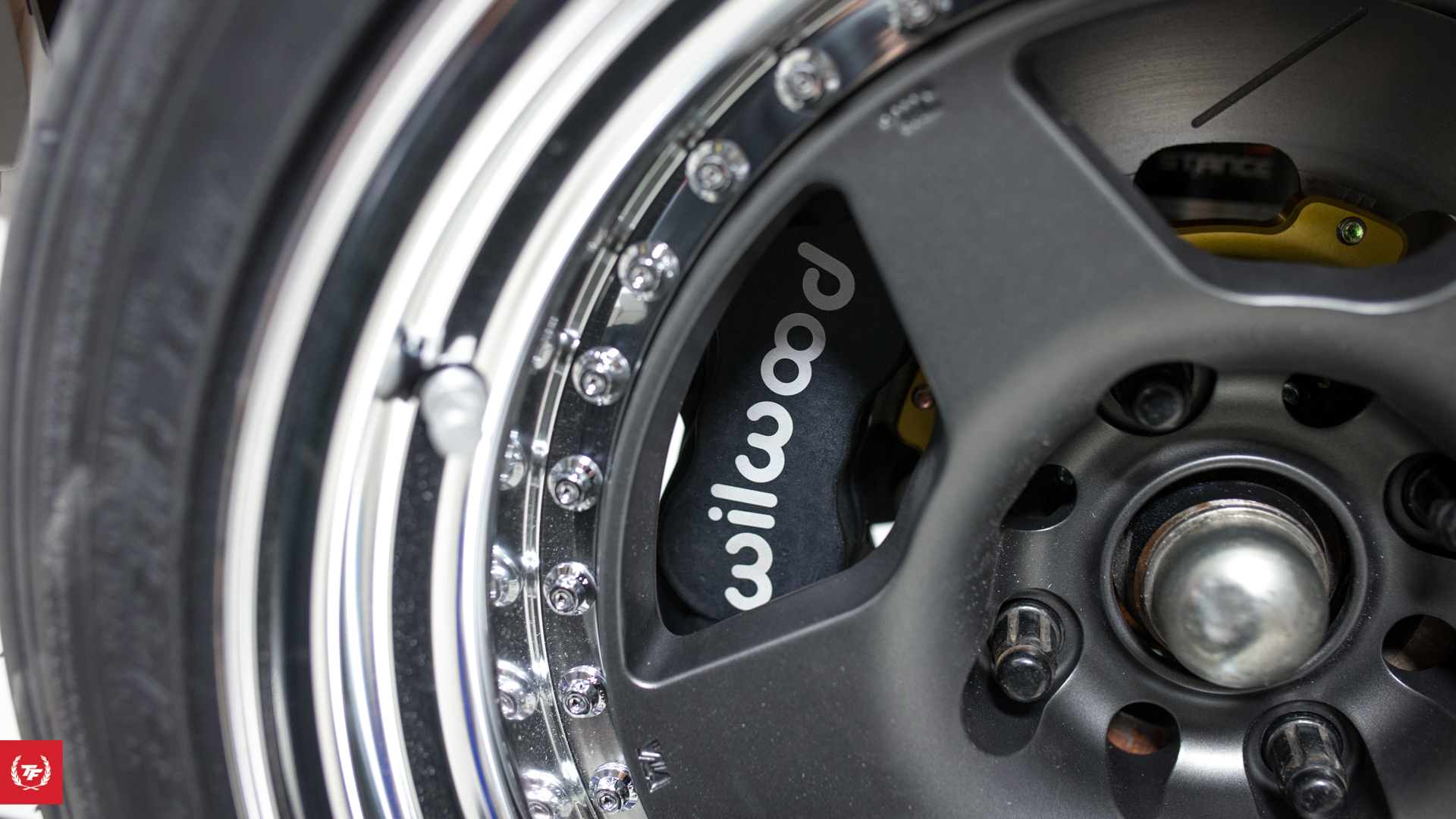 And they do! Confirmed.
That's all for Part 2 of the AE86 build, next blog update will feature the Spek-Pro gauge clusters being wired into the car and built into an assembly, as well as the engine being dropped in the car! Check back on our social media and especially our Instagram story for updates and a behind the scenes look at the build and everything else going on here at TF!