A few weeks ago we were presented with the opportunity to build a custom exhaust in house for a customer who wanted a more aggressive sound from his Audi S5. Rather than get something conventional and off the shelf, we built the header back exhaust from scratch for a unique sound and look.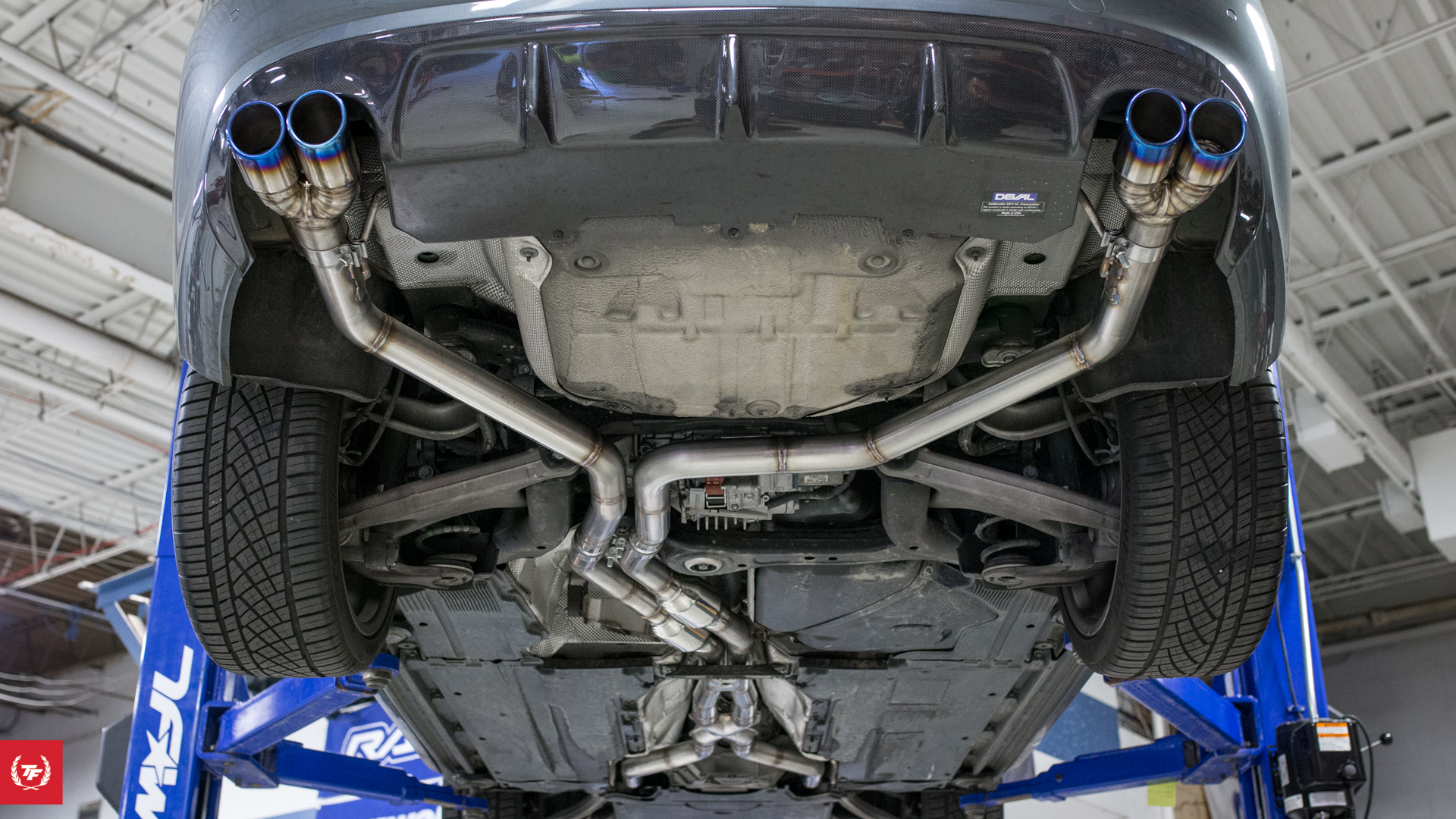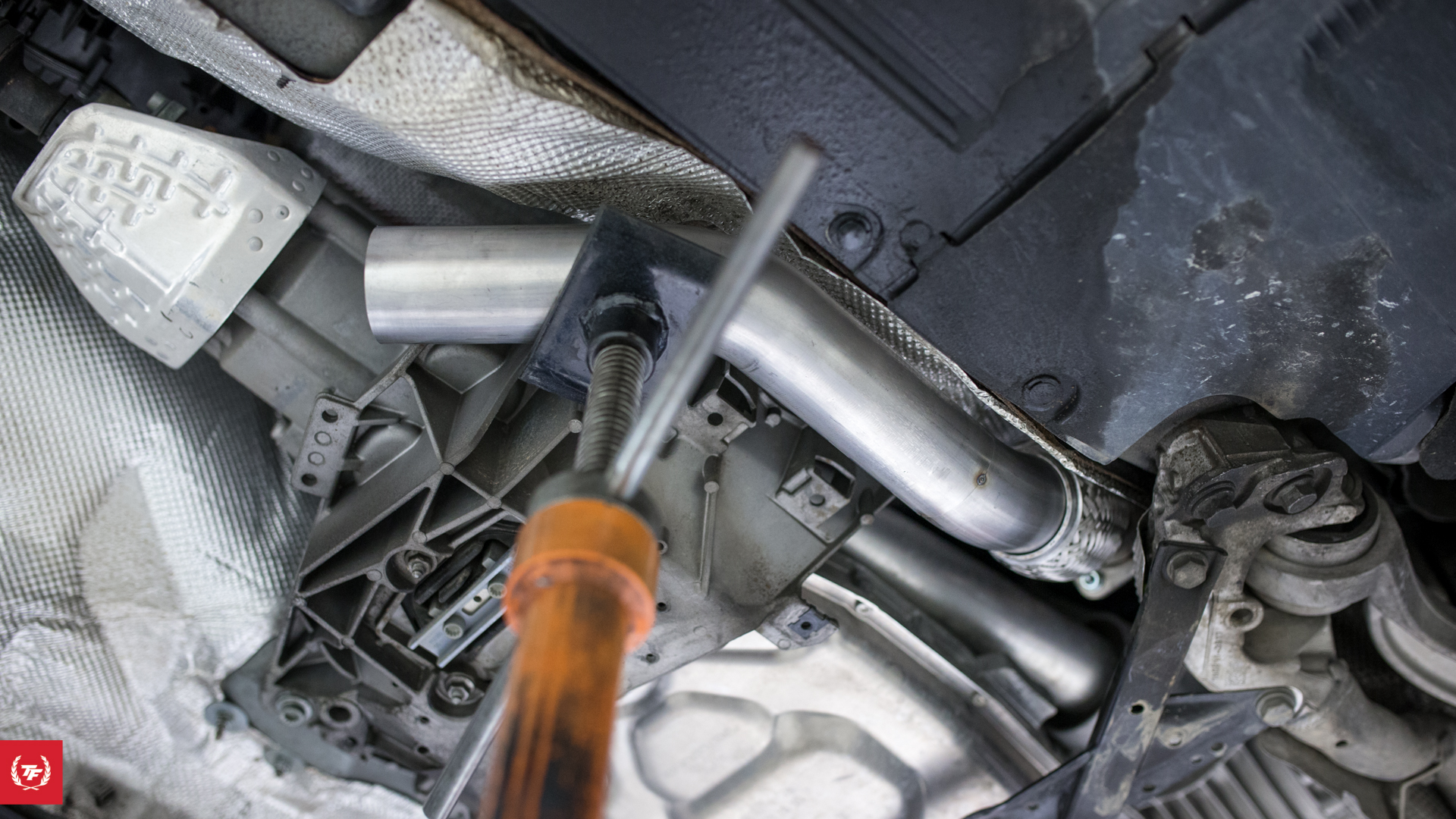 The entire exhaust was made from 2.5″ stainless tubing, and retained it's dual pipe design.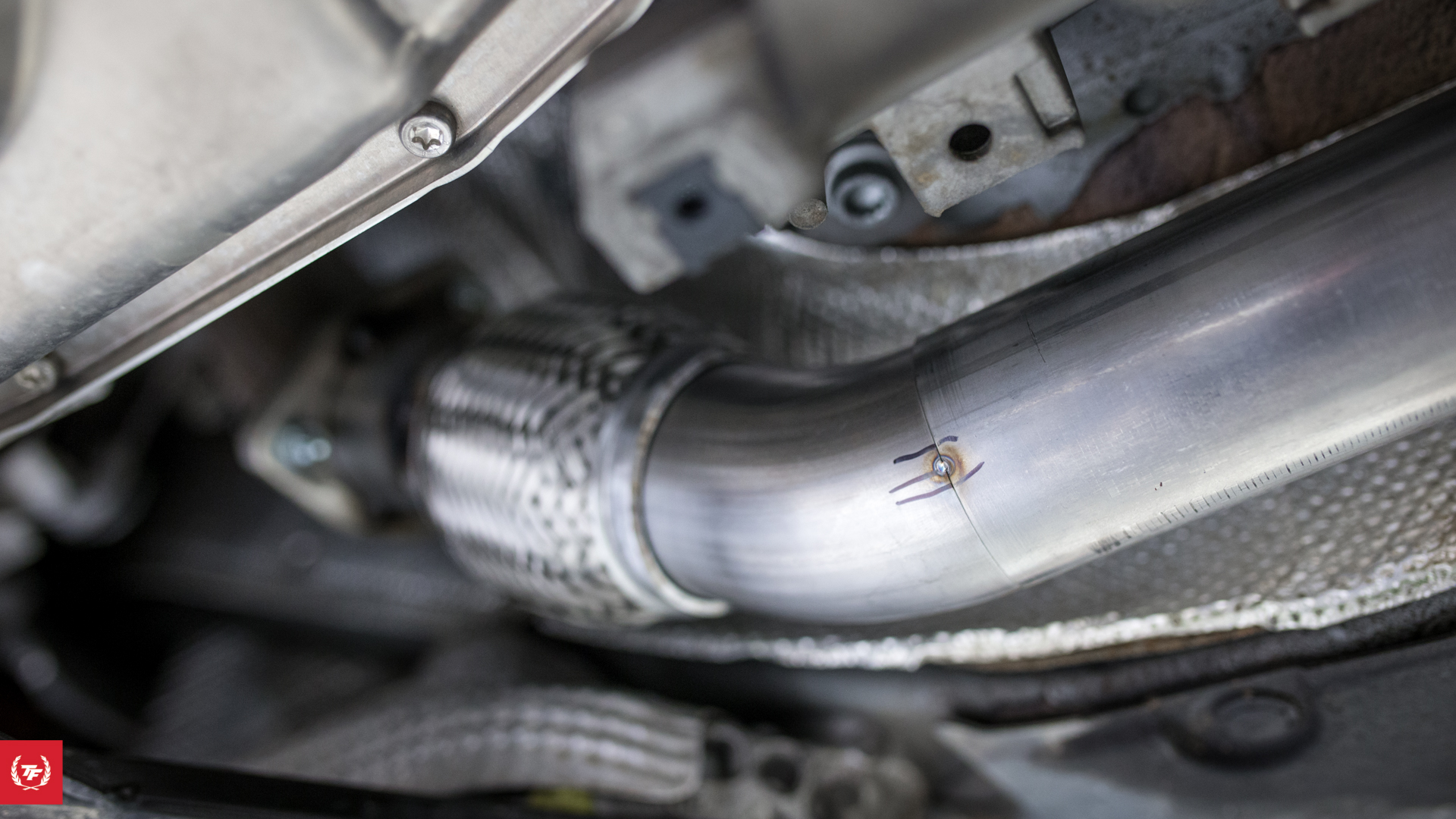 Exhaust is coming together!
Fitting the X-pipe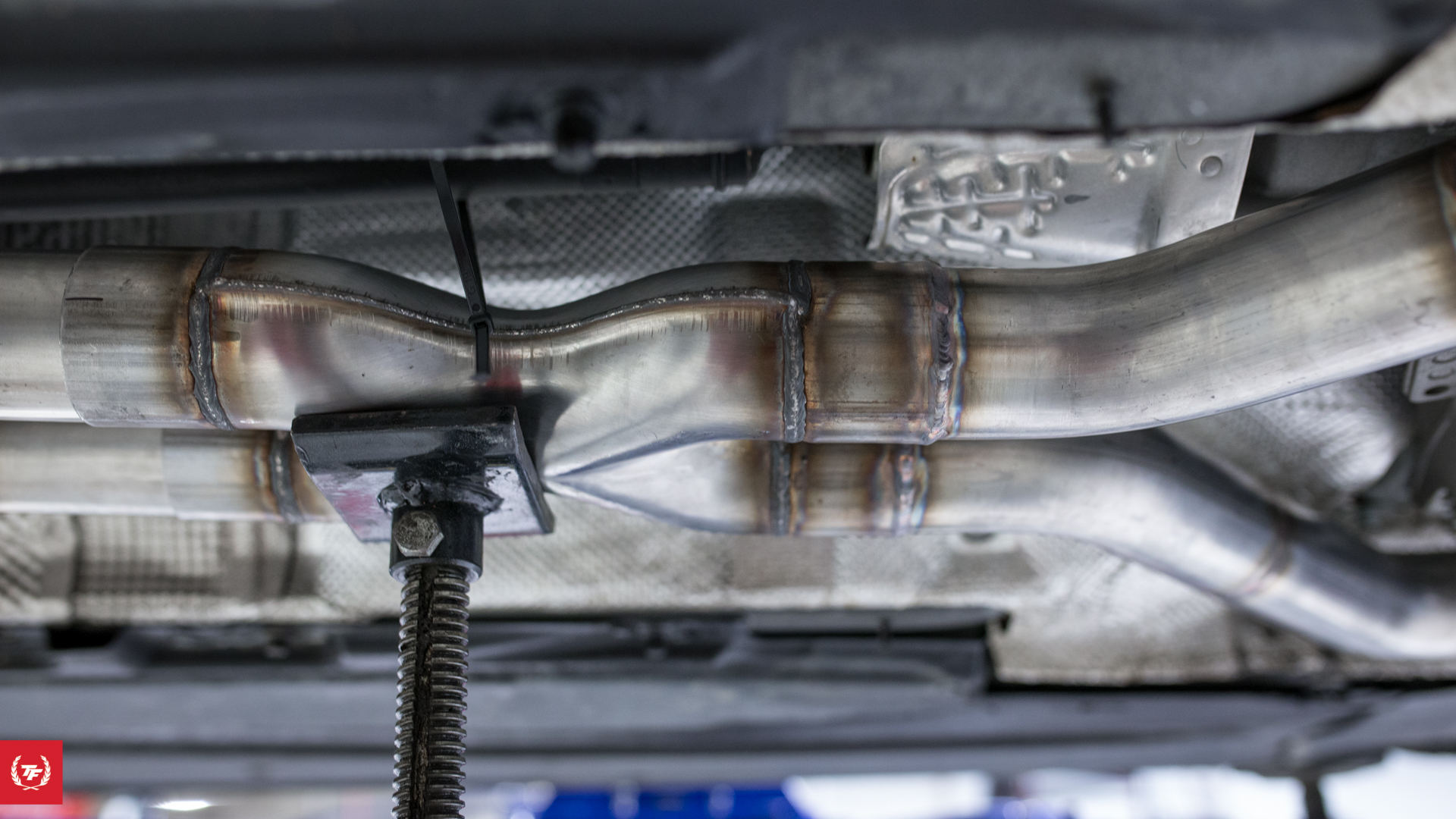 Welded together with the front portion of the exhaust.
A close up of the rear half of the exhaust to show the change in direction of the piping. This was to ensure there was enough distance between the piping and the tunnel, to avoid excess heat or noise.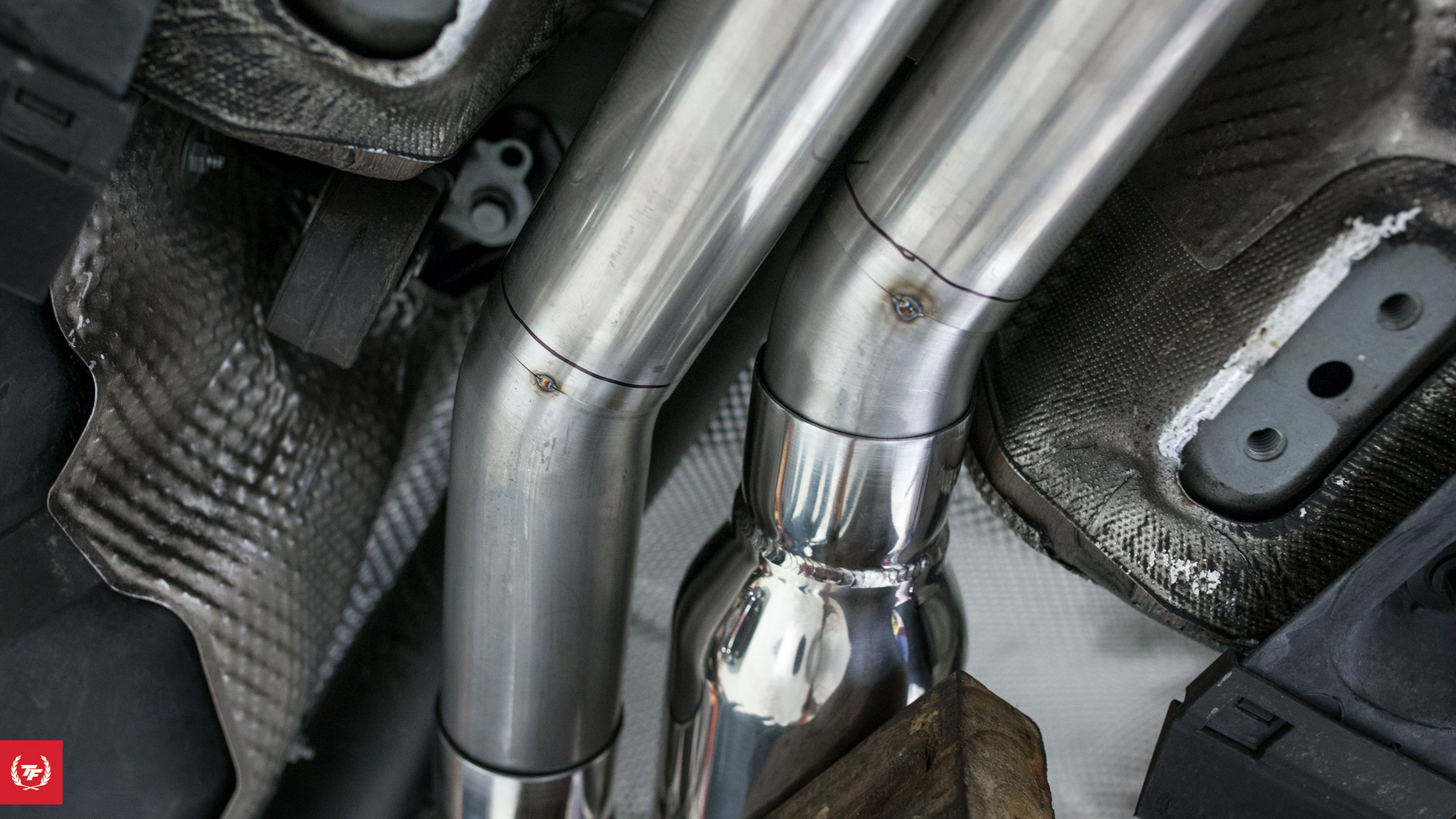 Staggered resonators to take out some of the infamous V8 rasp.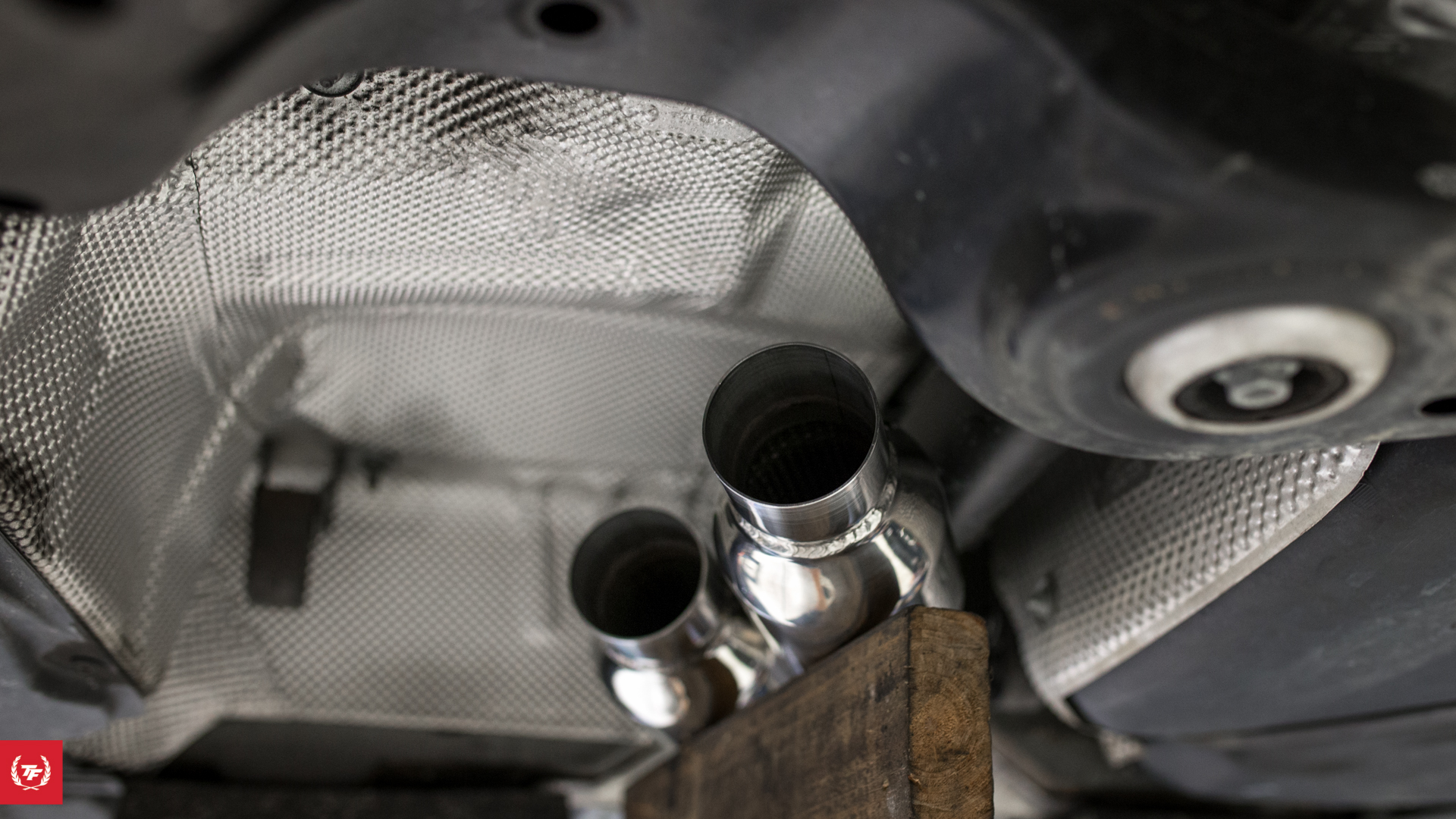 Coming together nicely!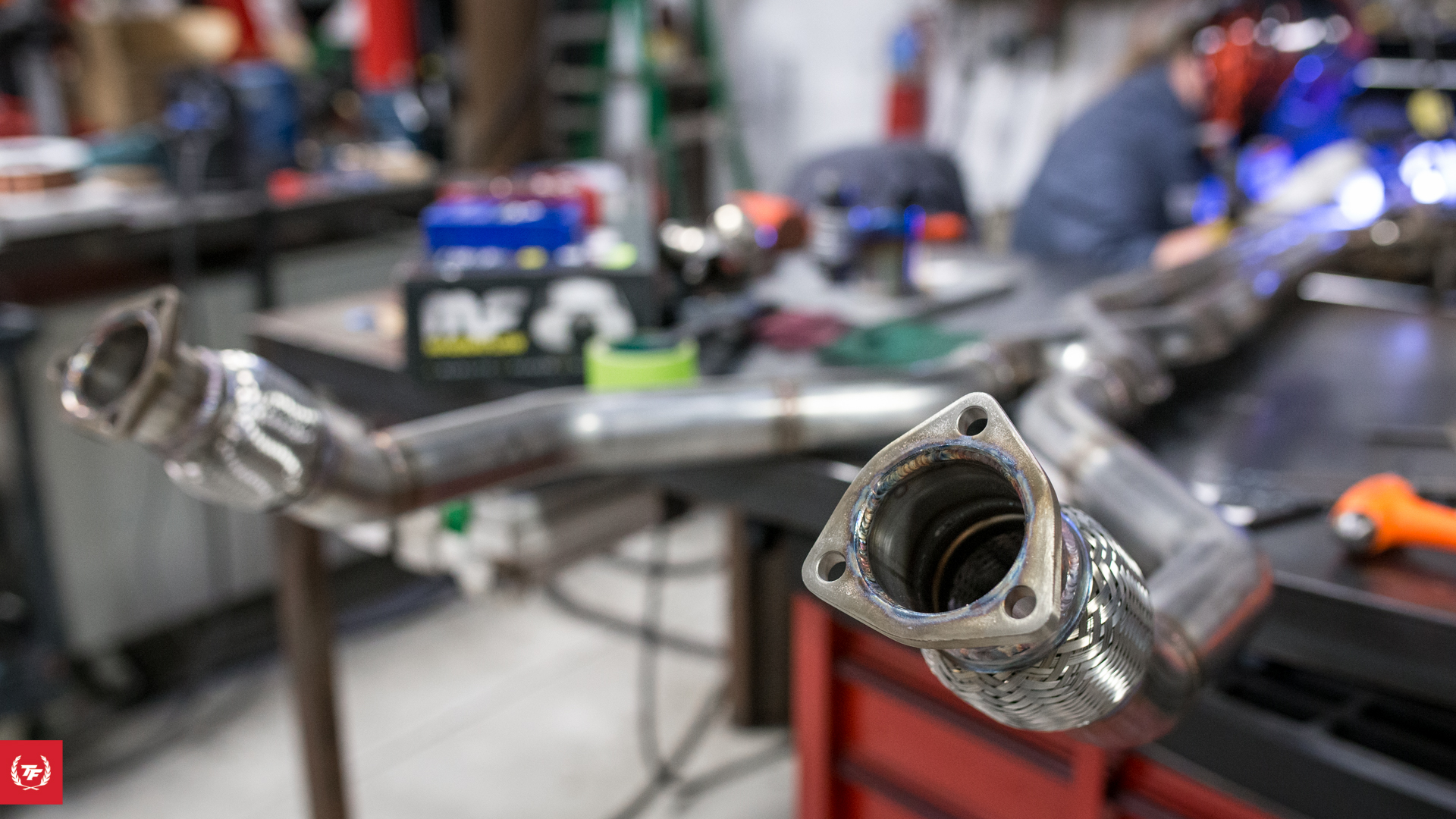 A bit more welding for the rear section…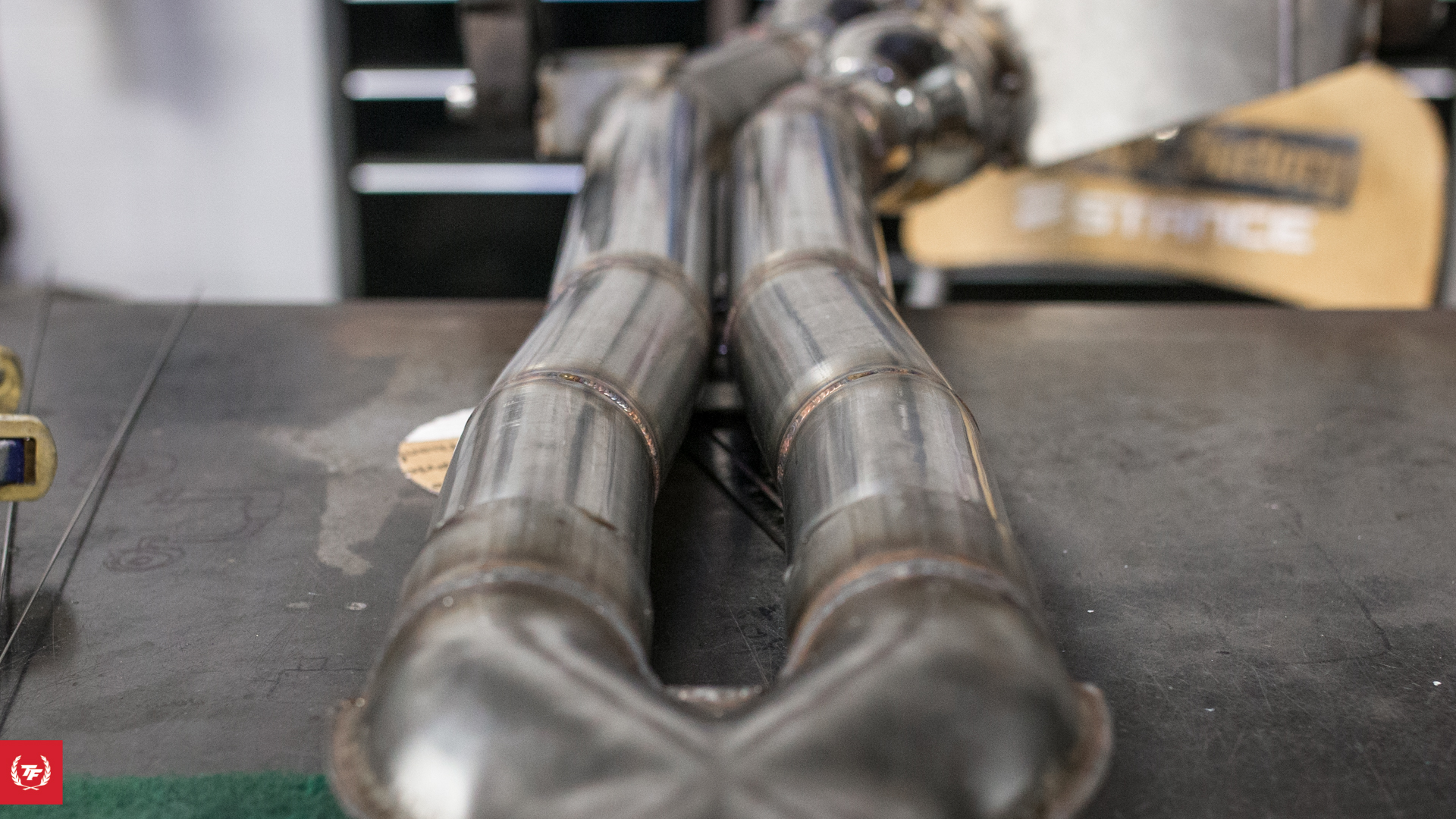 Mind the gap!
Building brackets to support the rear section of the exhaust.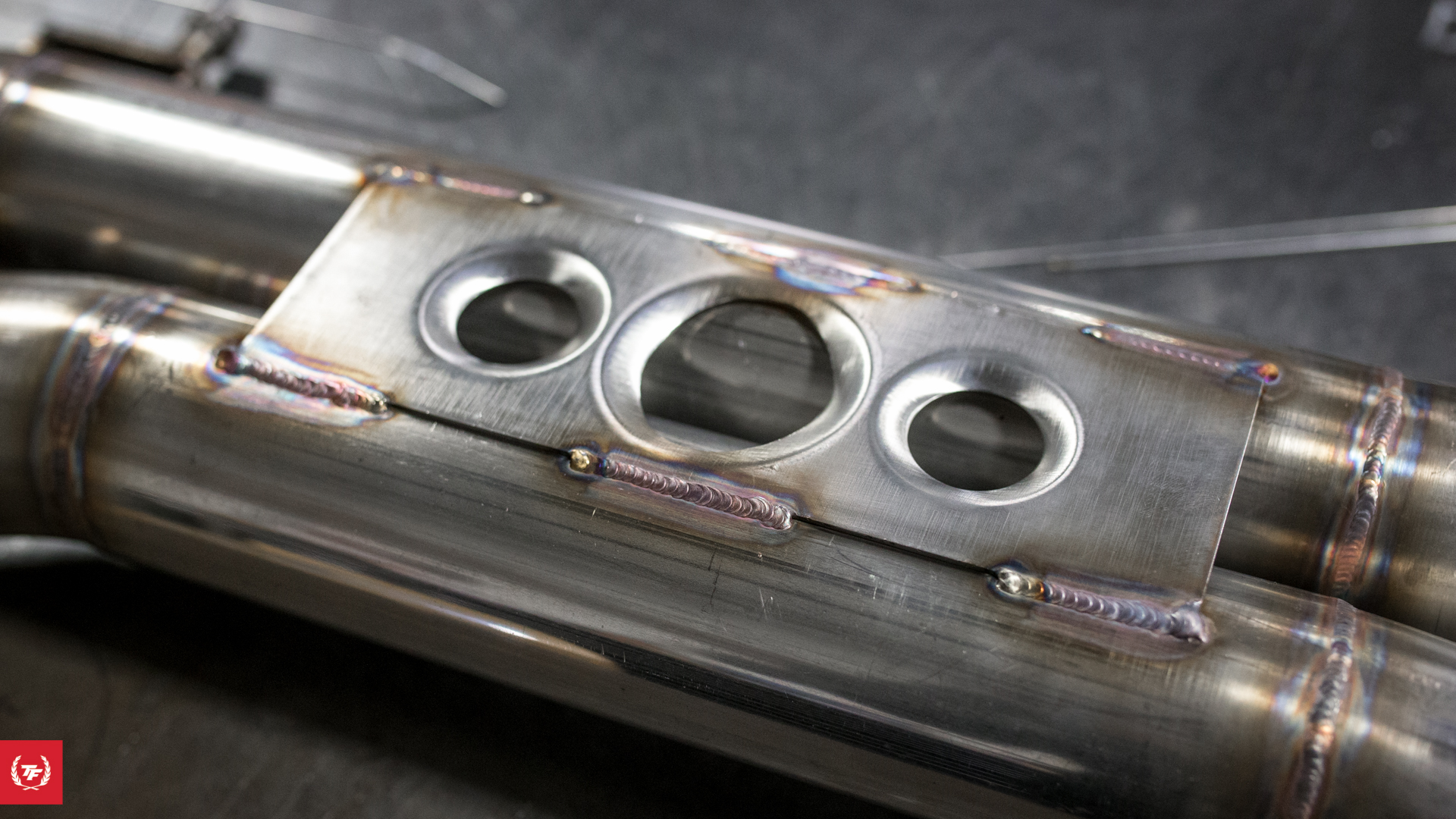 Some dimple die cuts on the support plate for a nice touch.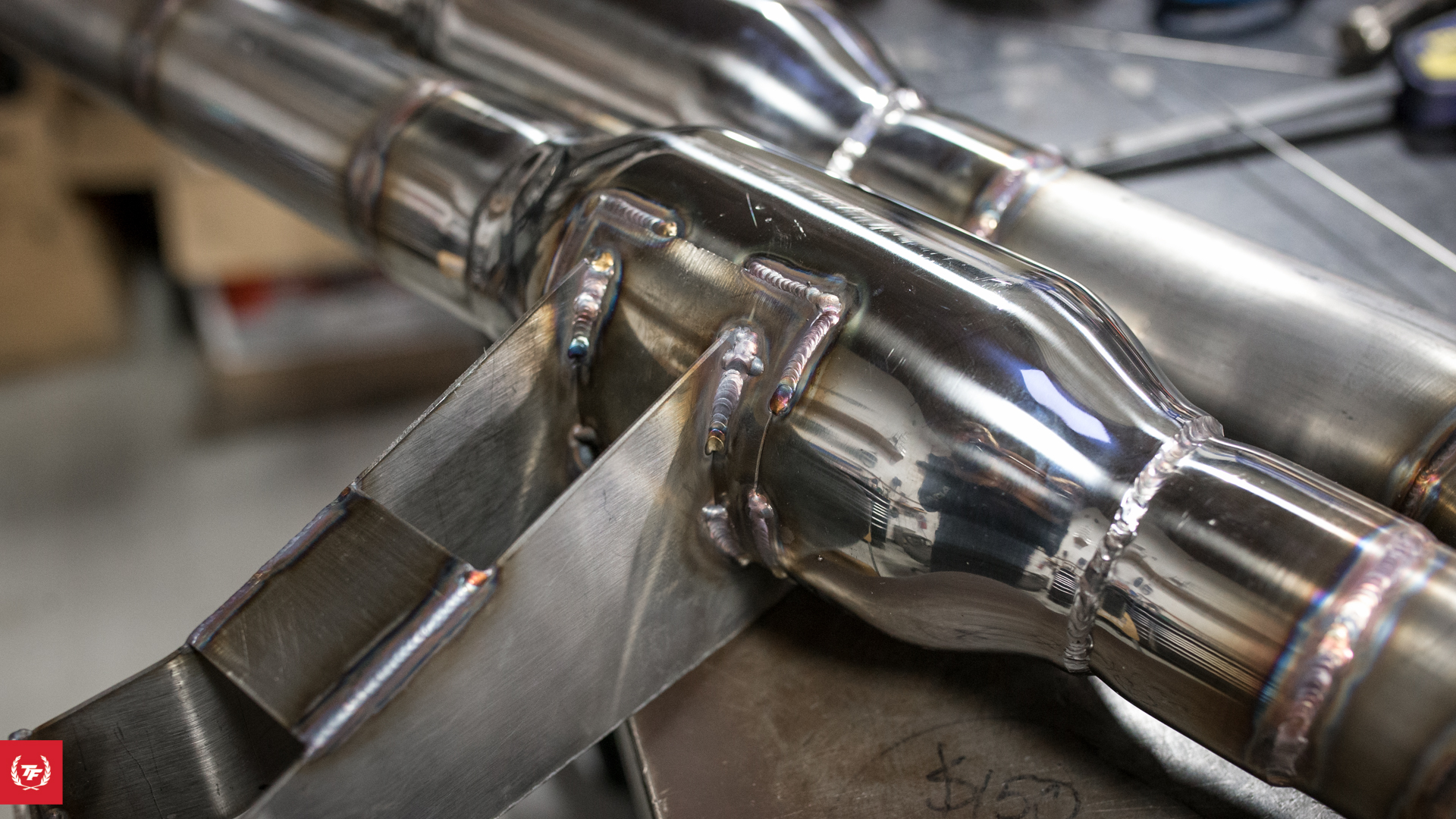 Bracket complete!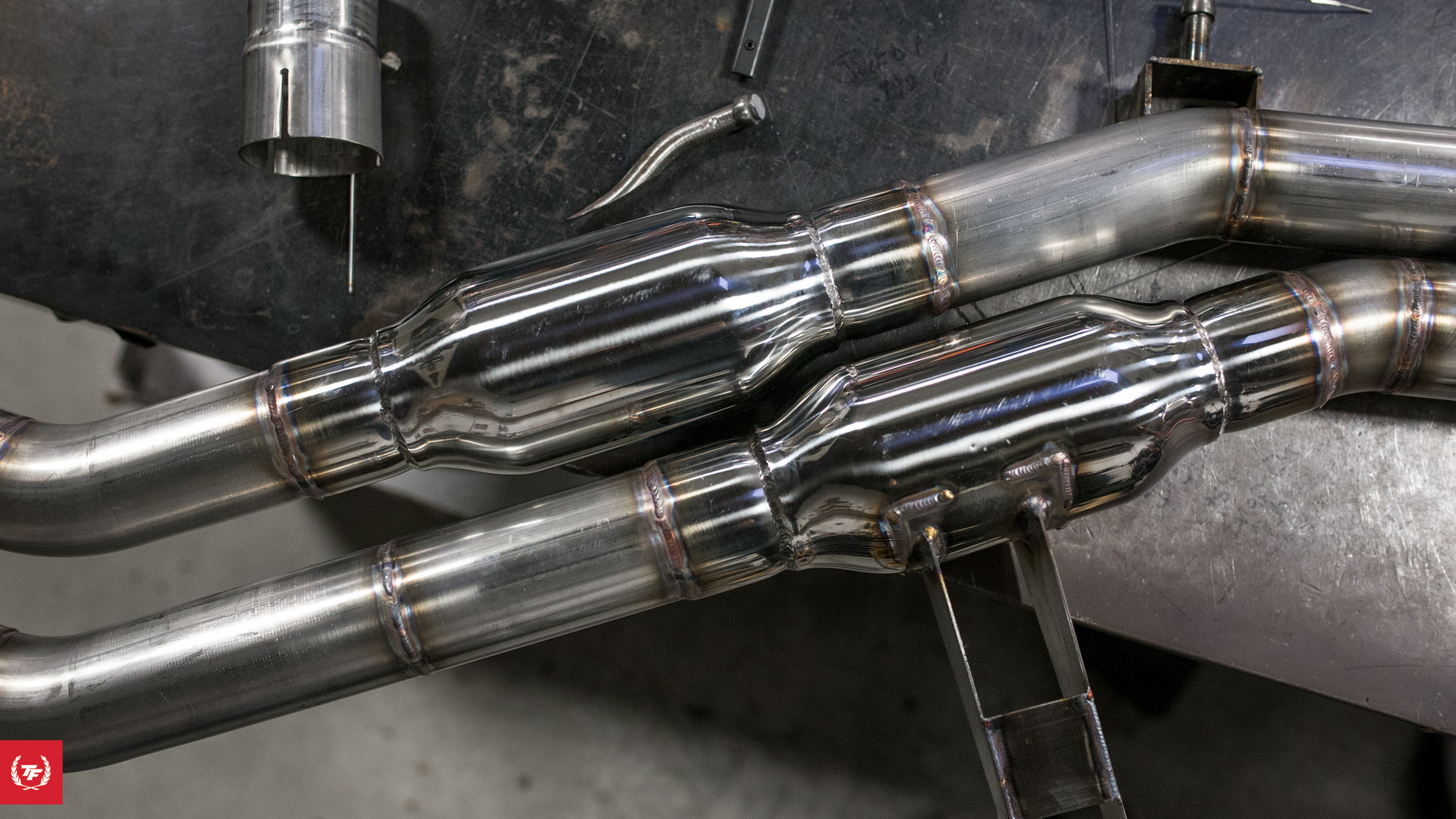 A better angle to see the offset resonators.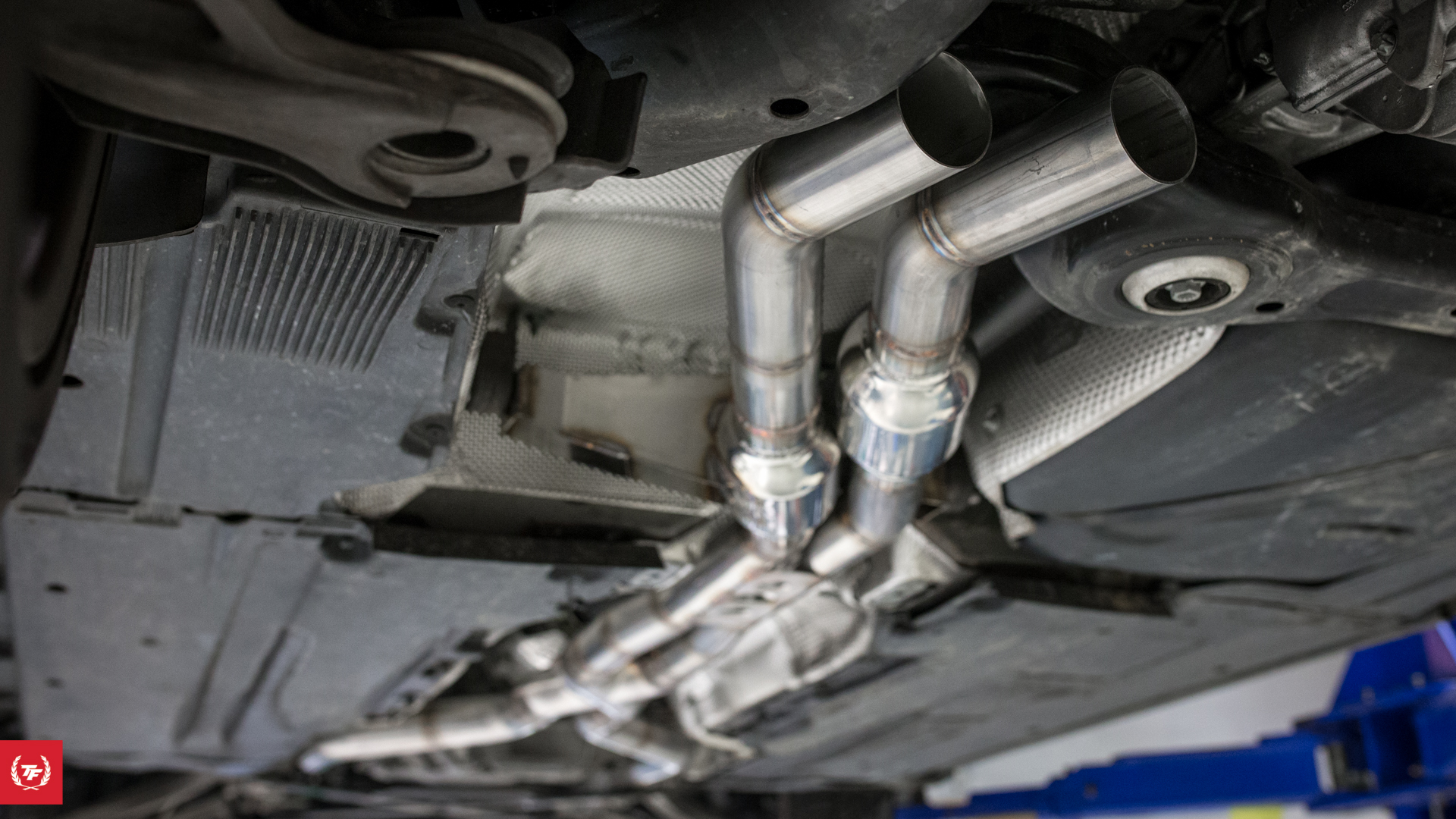 Almost complete!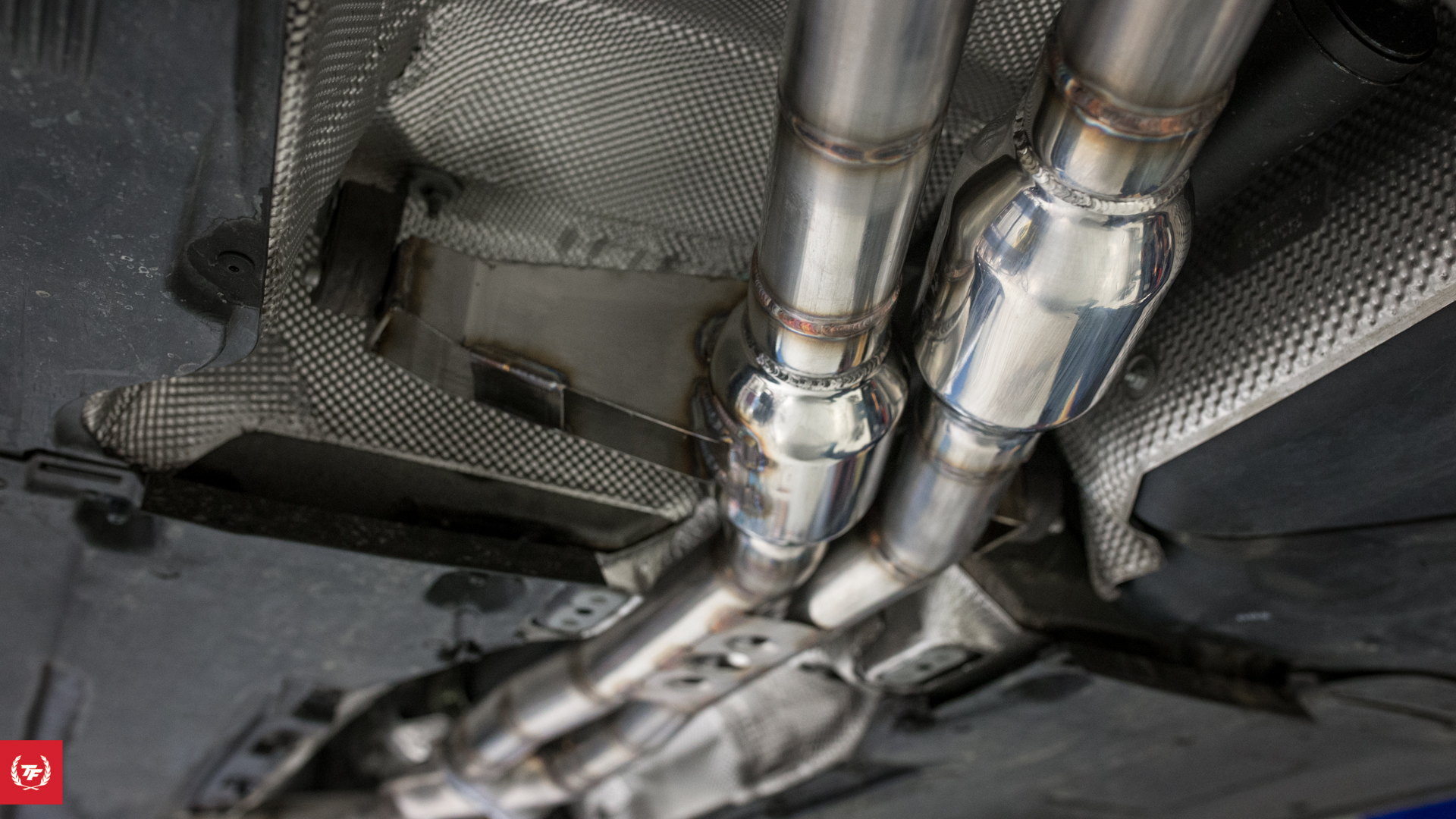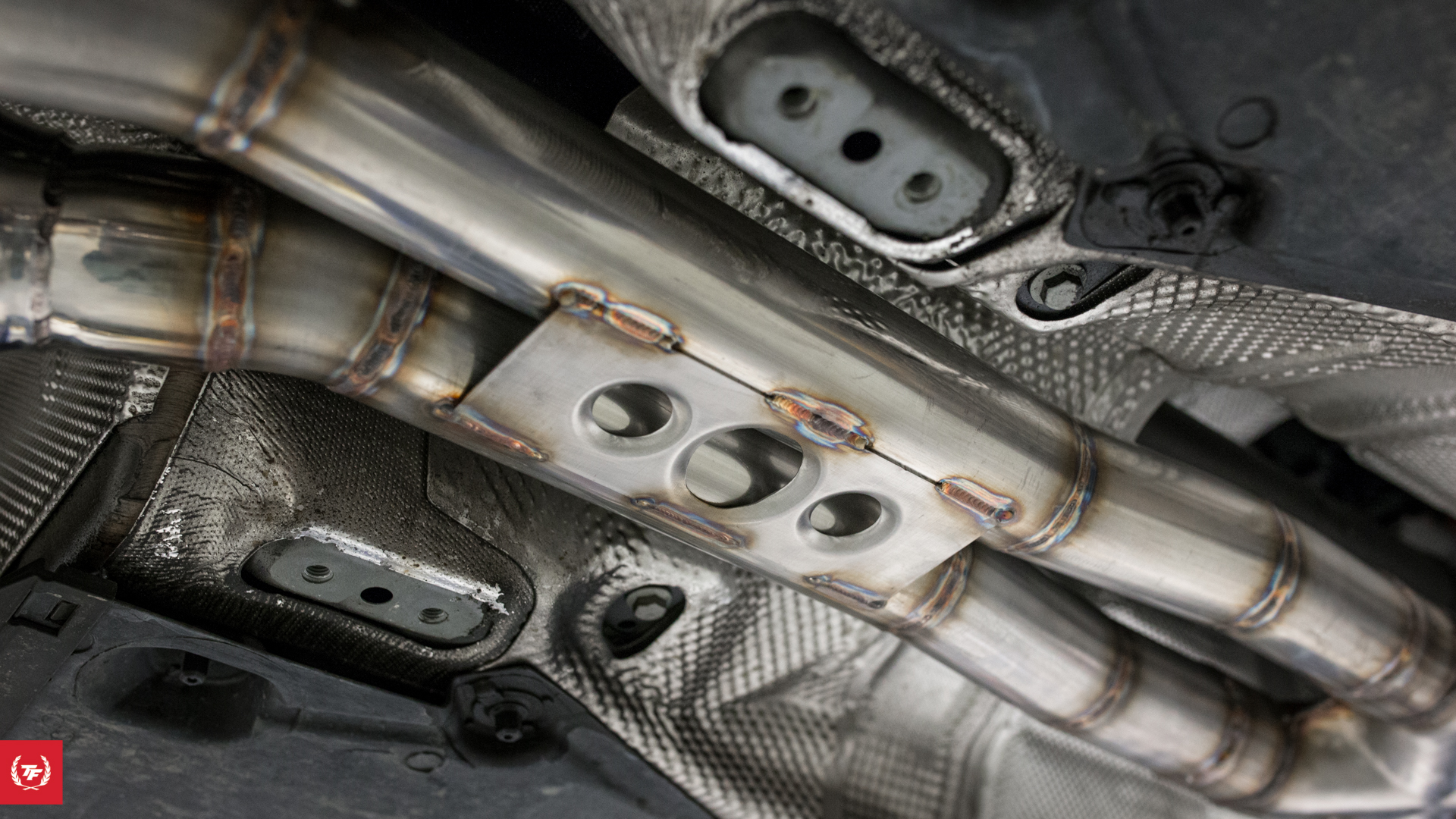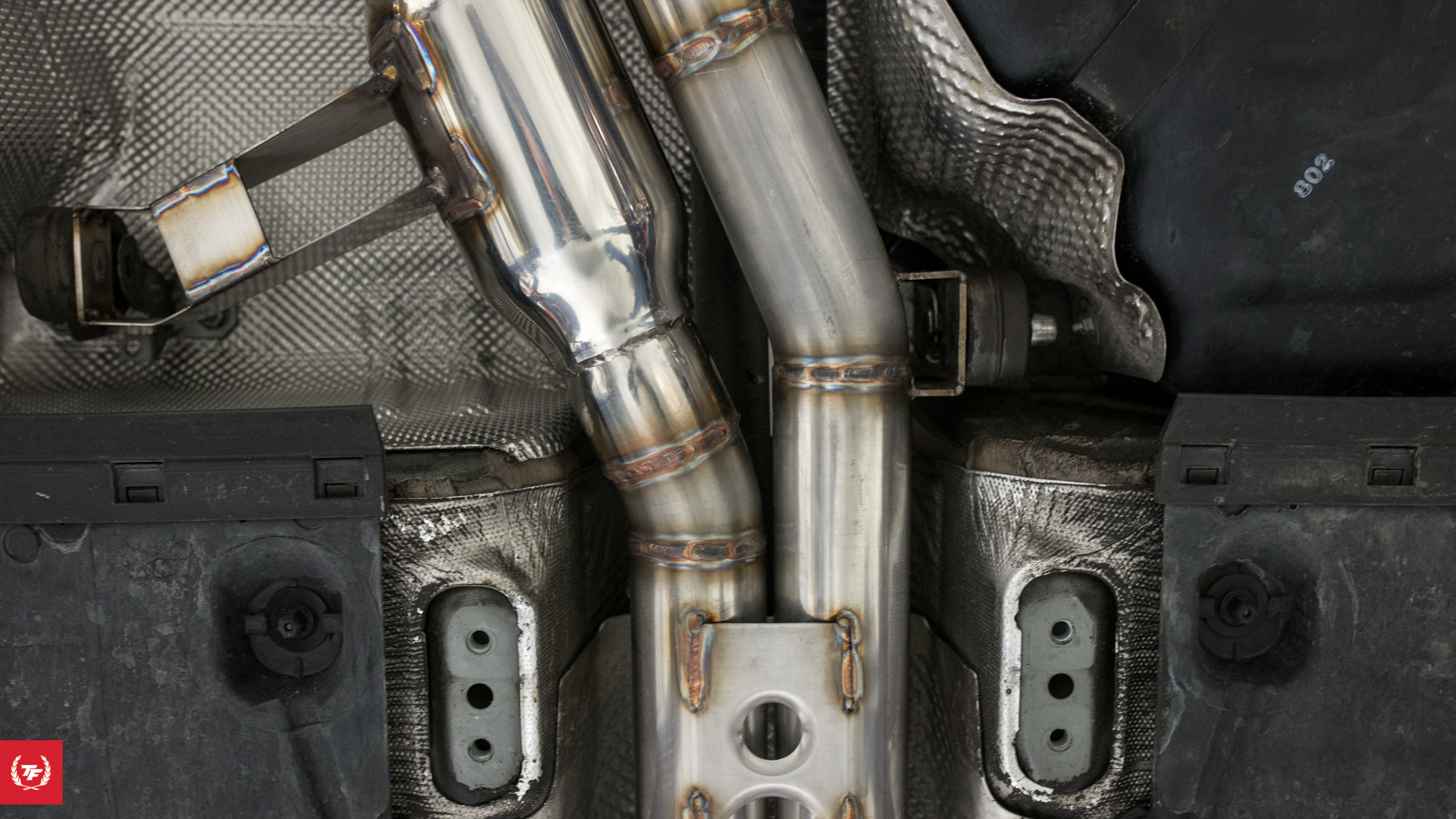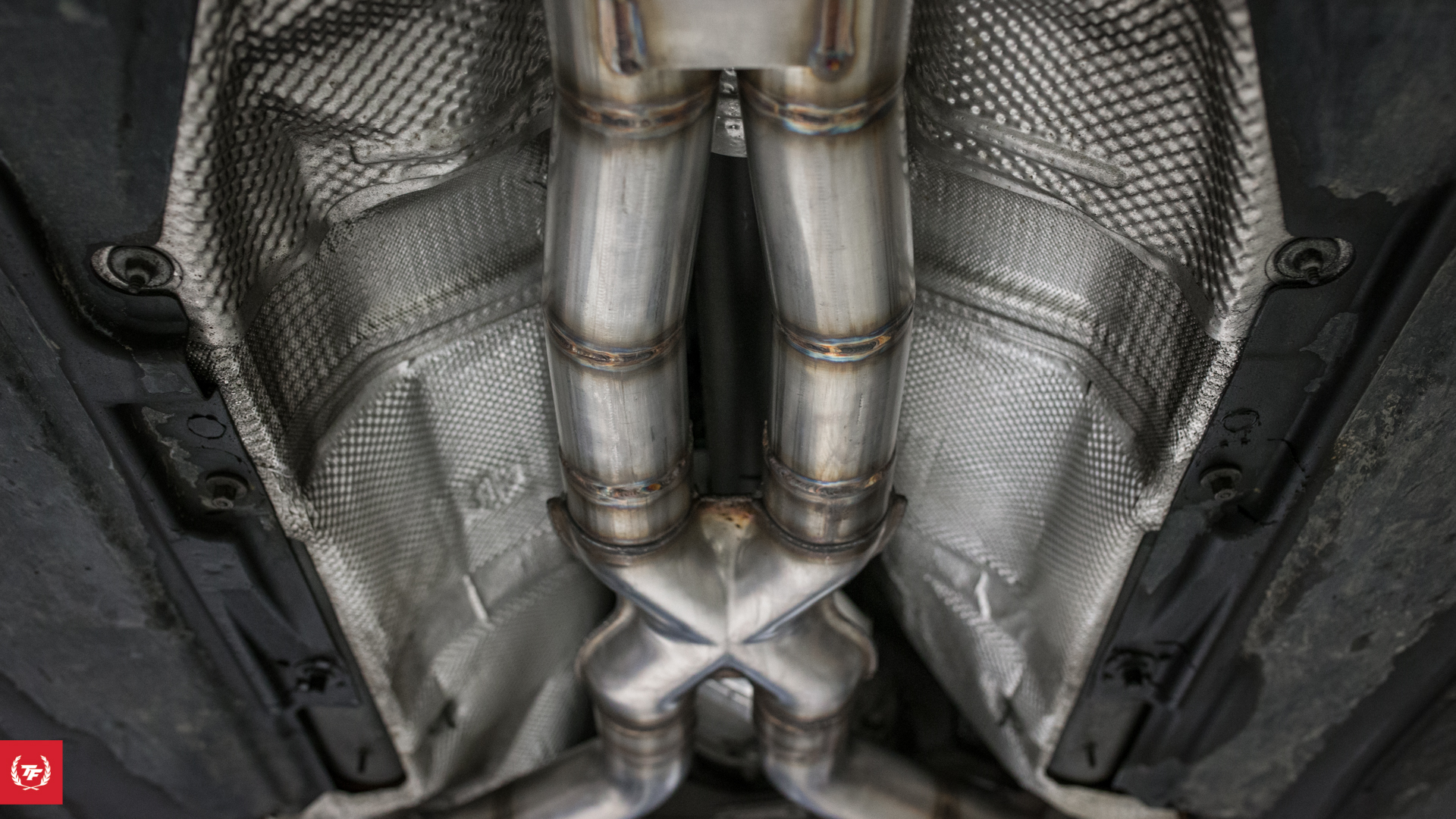 Welding on rear exhaust hangers.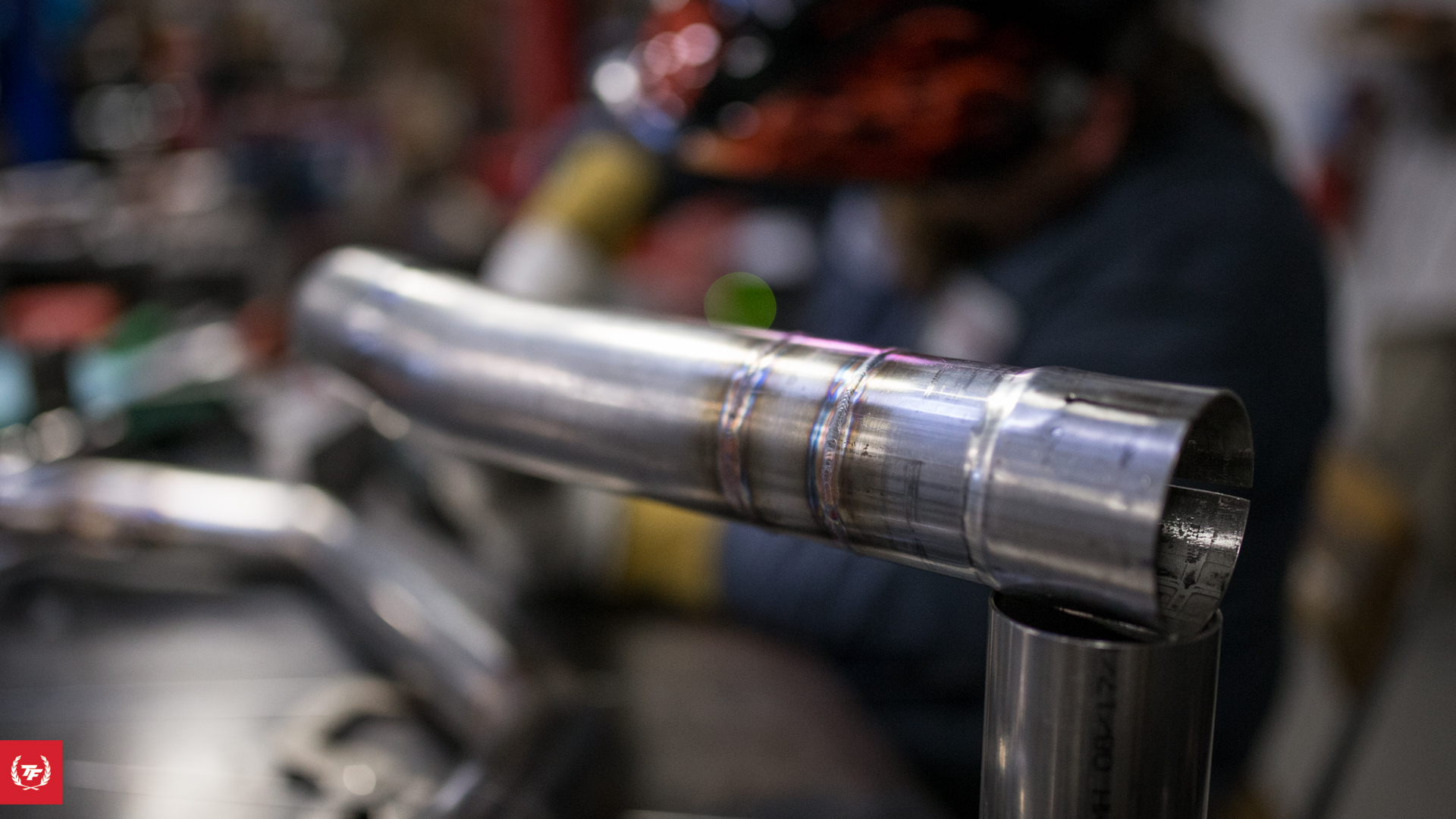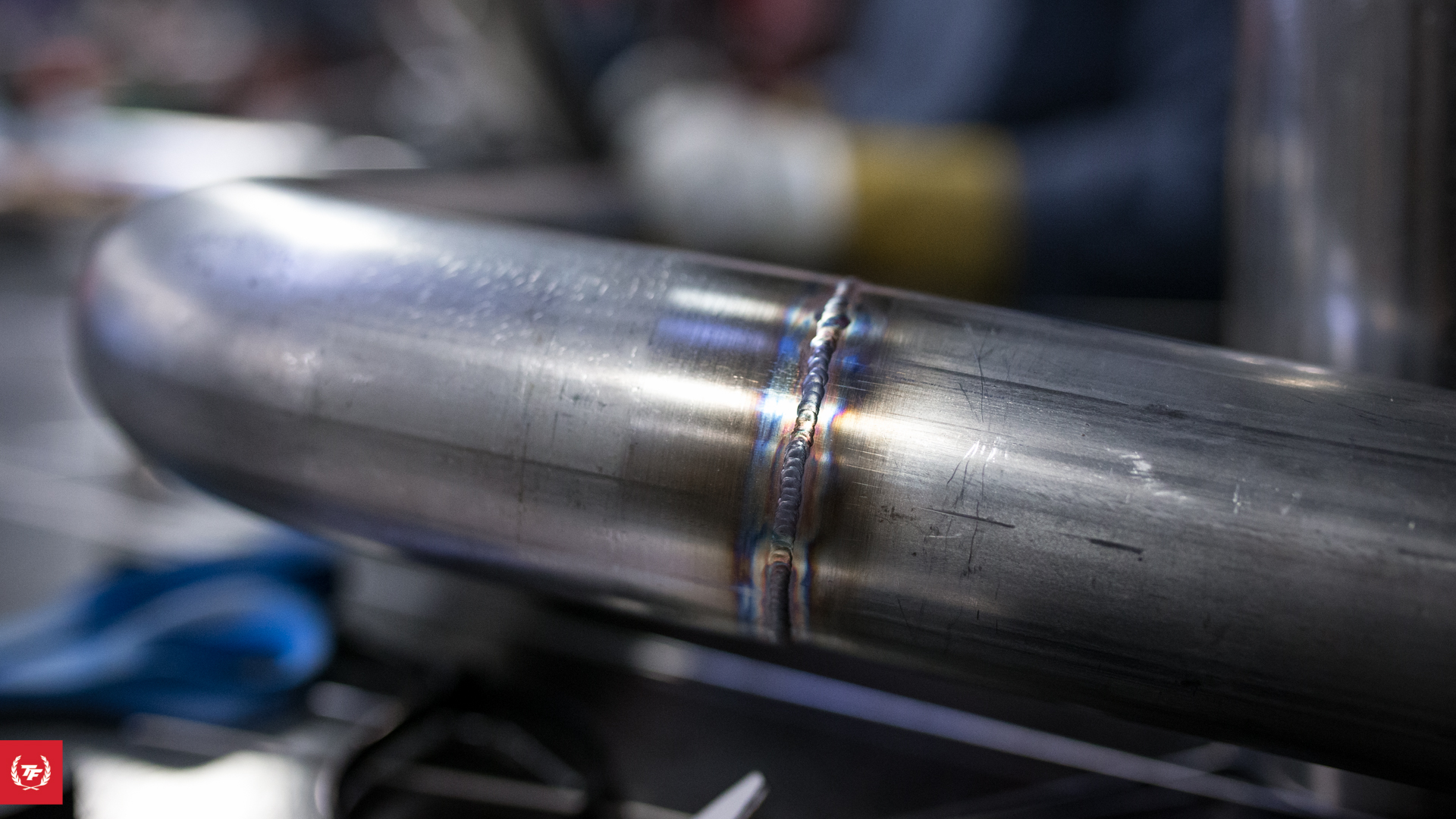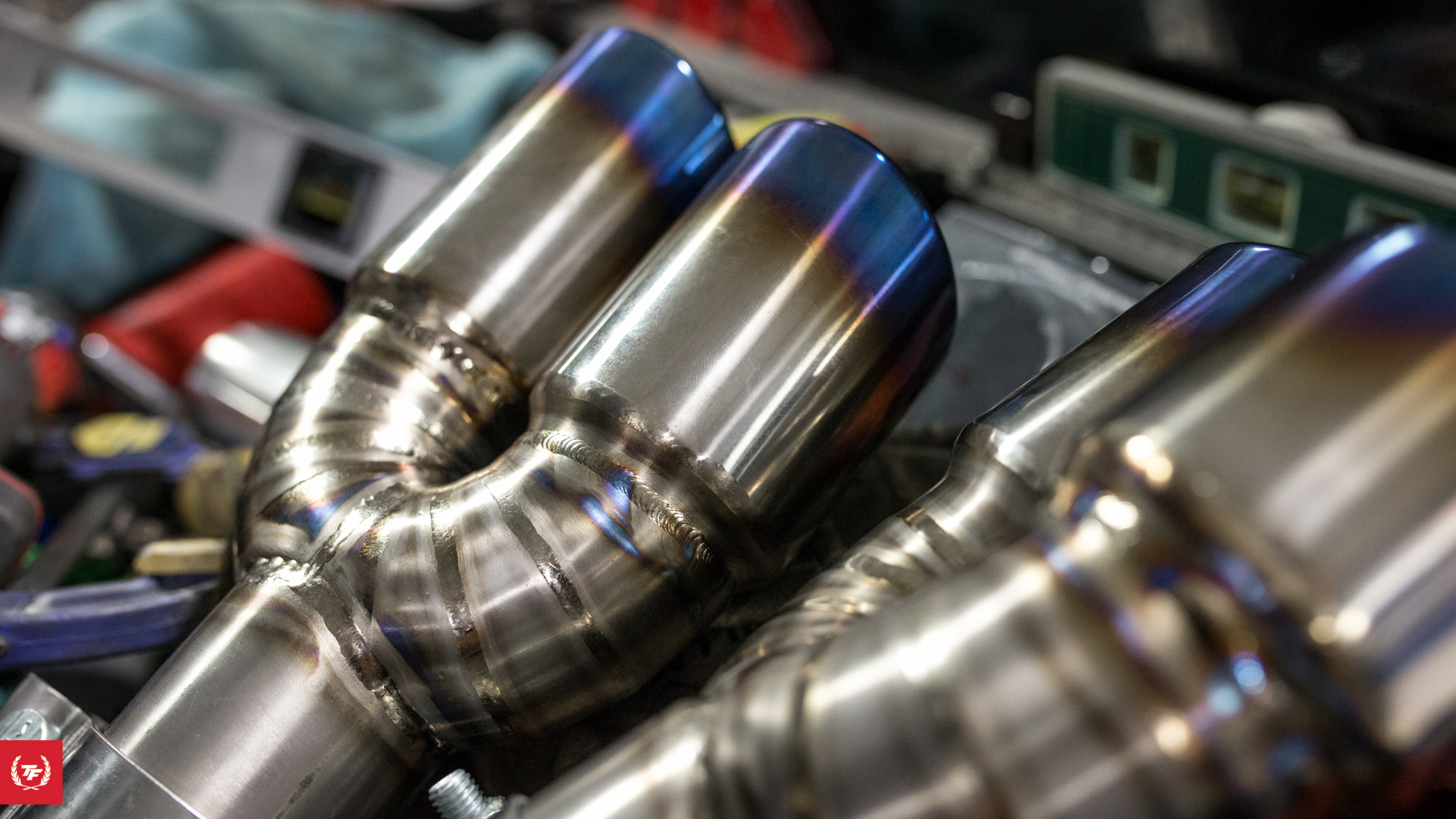 Titanium tips that we modified to have an offset appearance.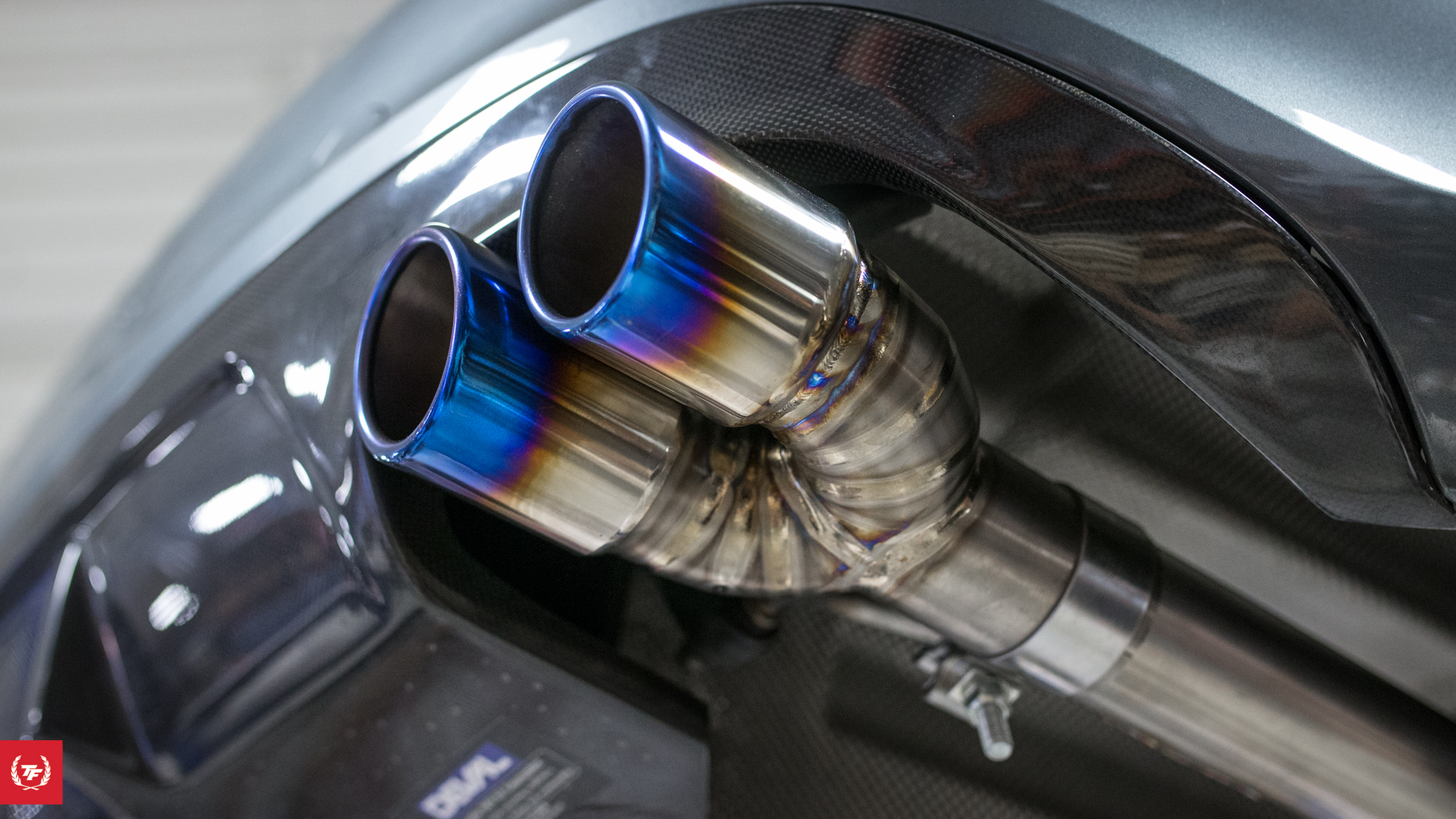 Clamped onto the exhaust!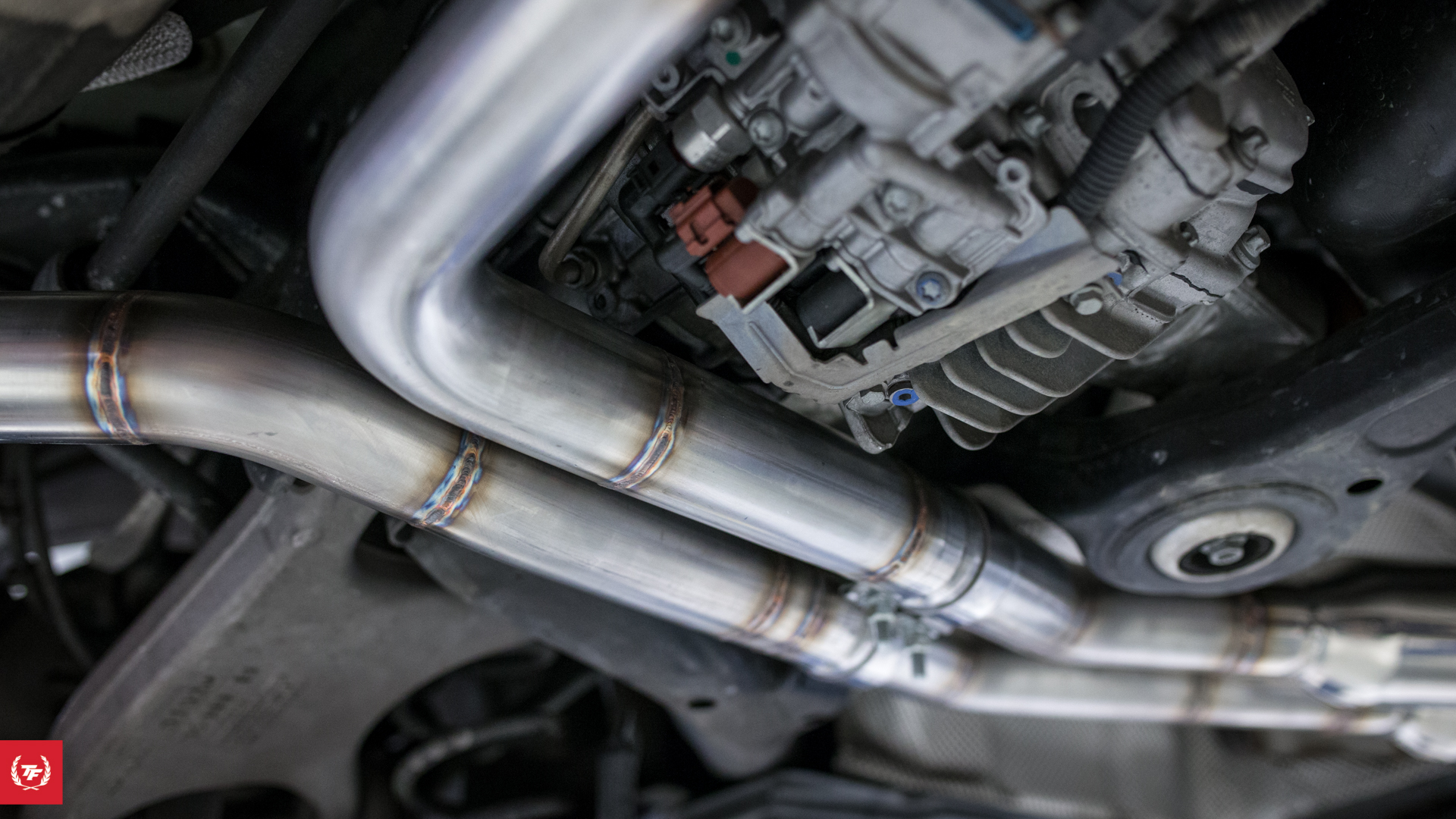 Nice view of the exhaust as it passes the differential.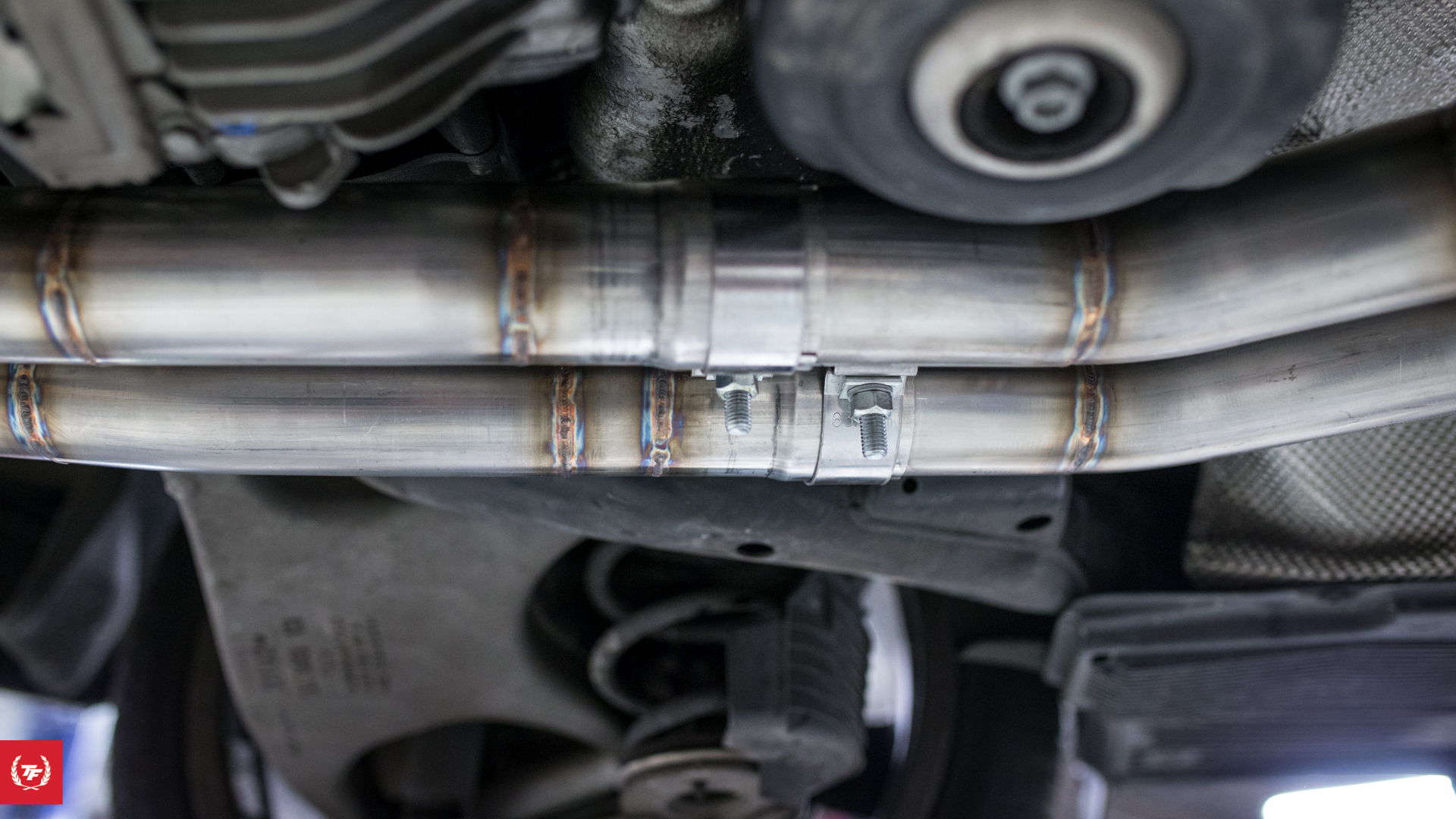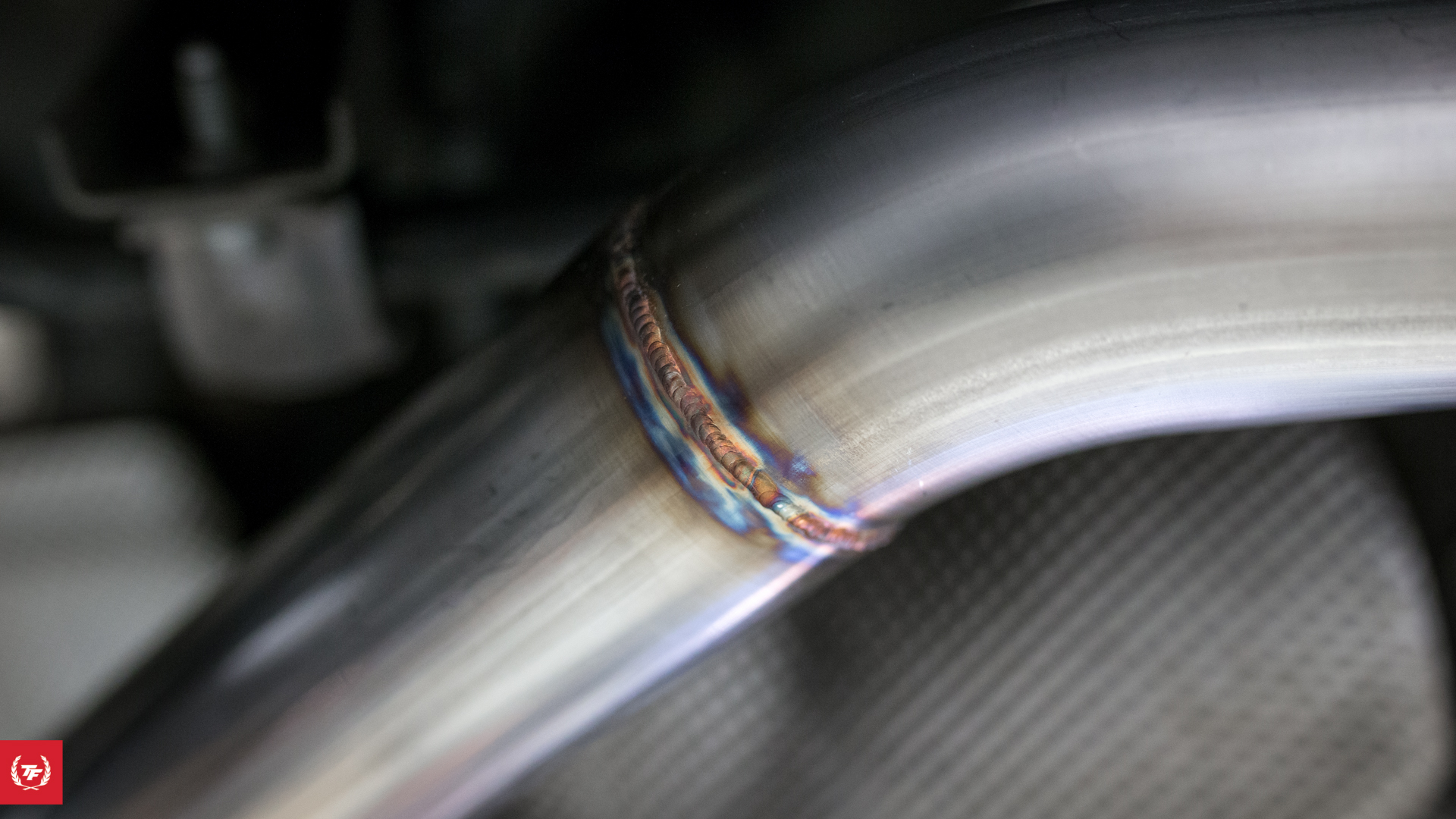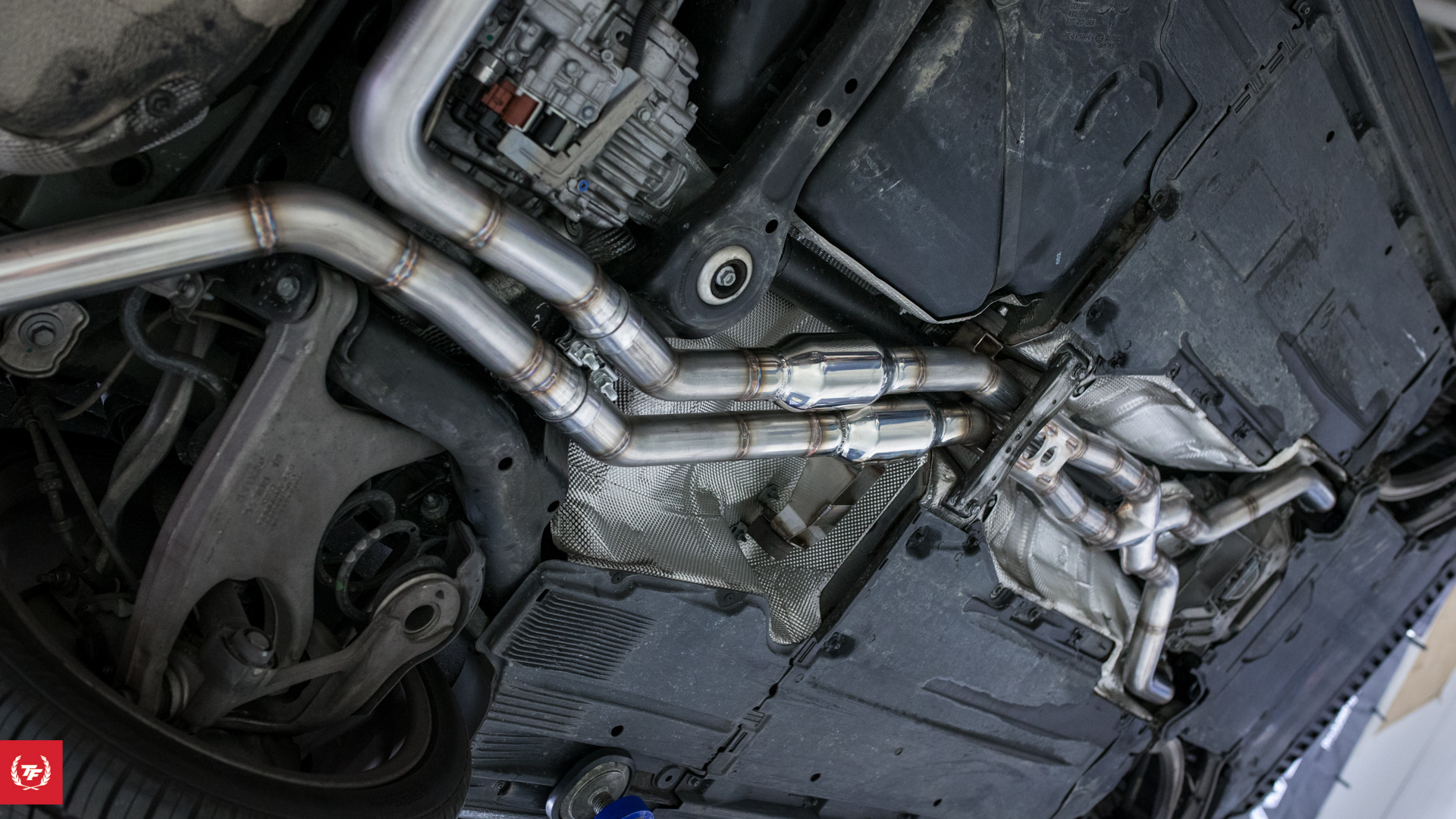 All finished!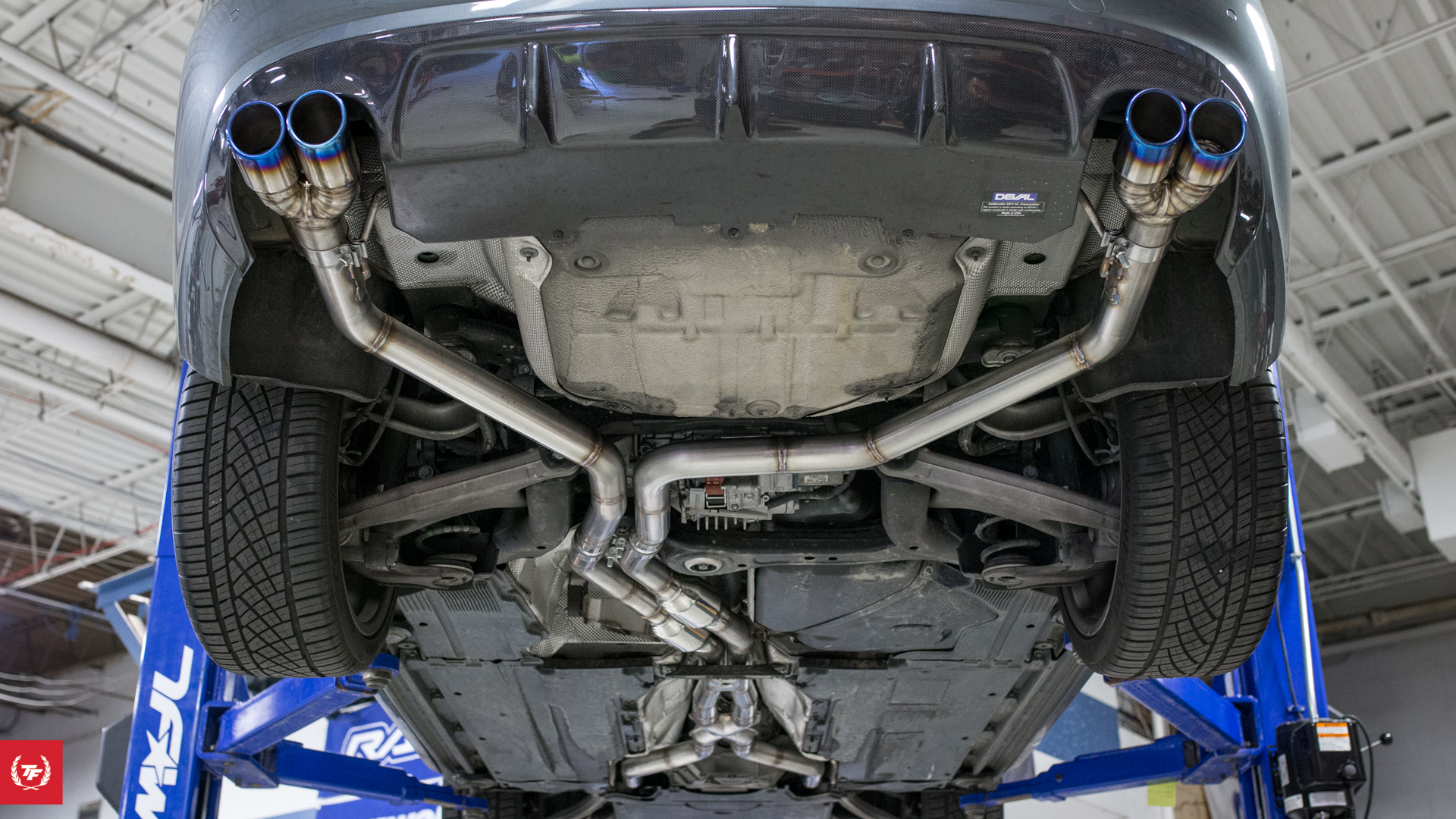 The final view from the rear.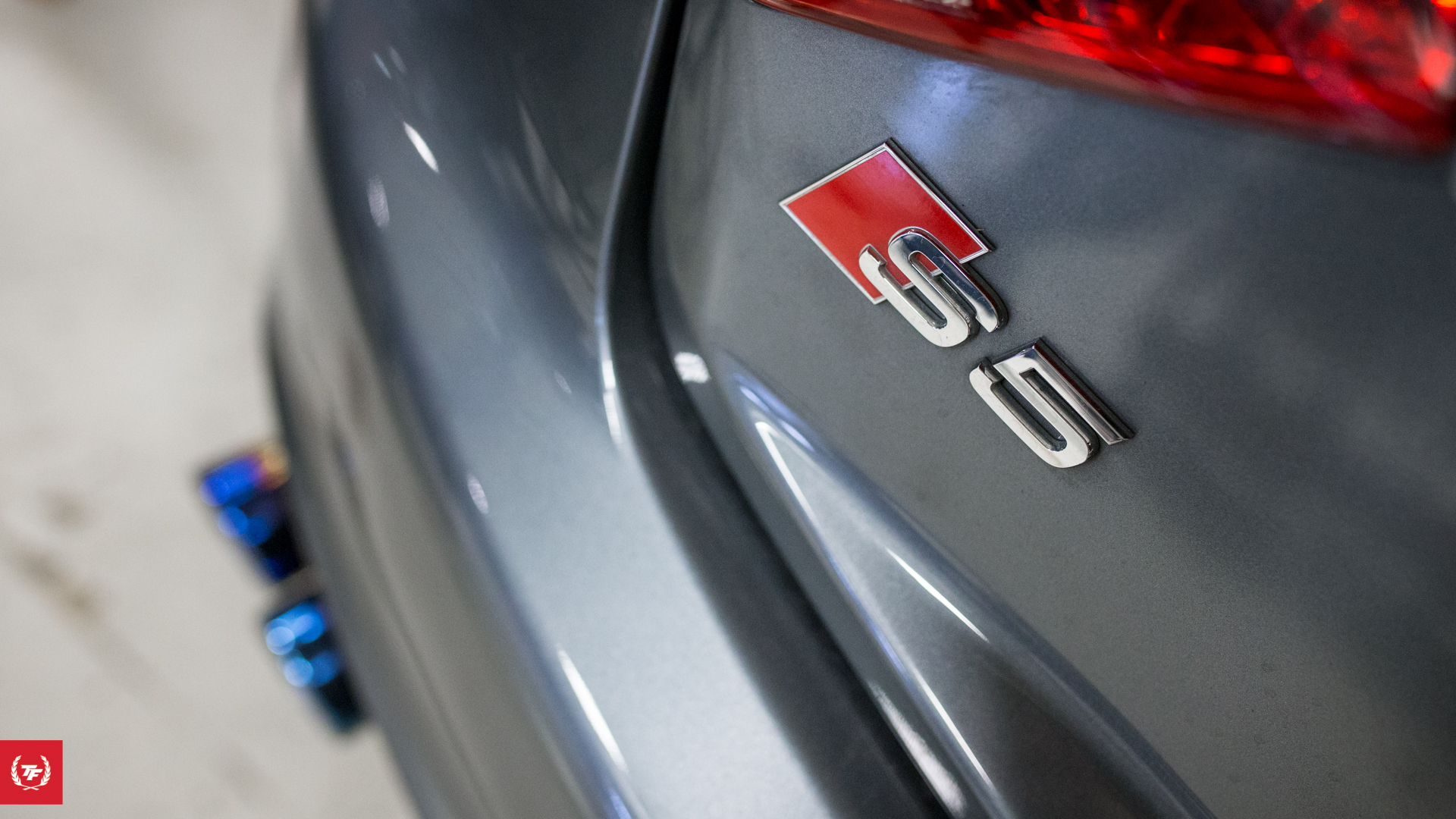 you have any questions on having custom fabrication work done here at TF, feel free to send inquiries via email to sales@tougefactory.com
Sound clip here: 1080p