As most of you know, we picked up an S550 Mustang as a shop car to learn more about the chassis and give an American "Classic" our own take. The mustang is by no means a light and nimble car, it has some mass to it. Weighing in at nearly 3800 lbs, we're going to try and do everything in our power to make the car handle as if it were lighter while retaining the comforts of a street car that sees the occasional track.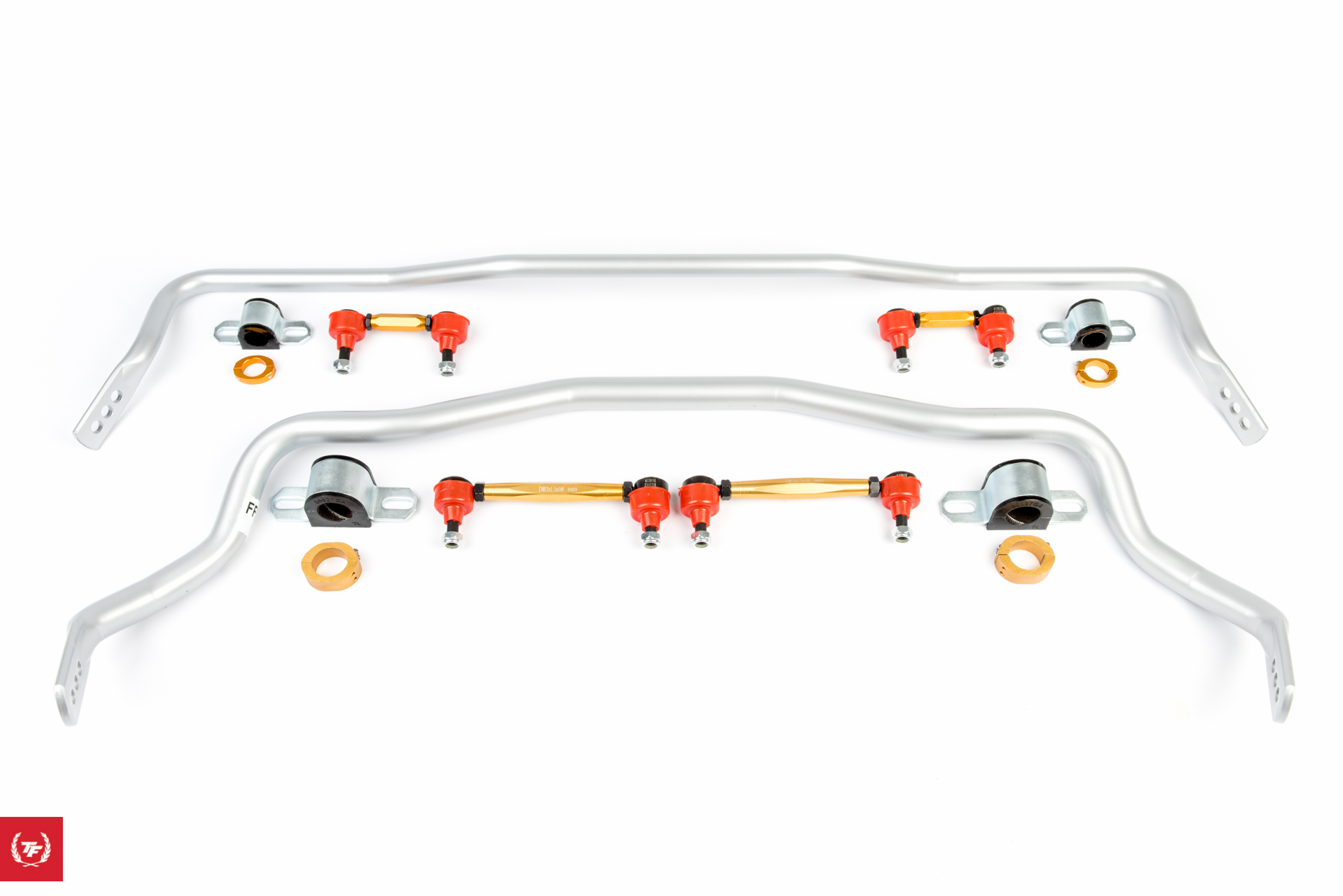 After a few track days and one attempted drift day, we figured it was time to upgrade the sway bars on the car to help eliminate some of the body roll by acquiring a Whiteline Heavy Duty Adjustable Sway Bar Kit.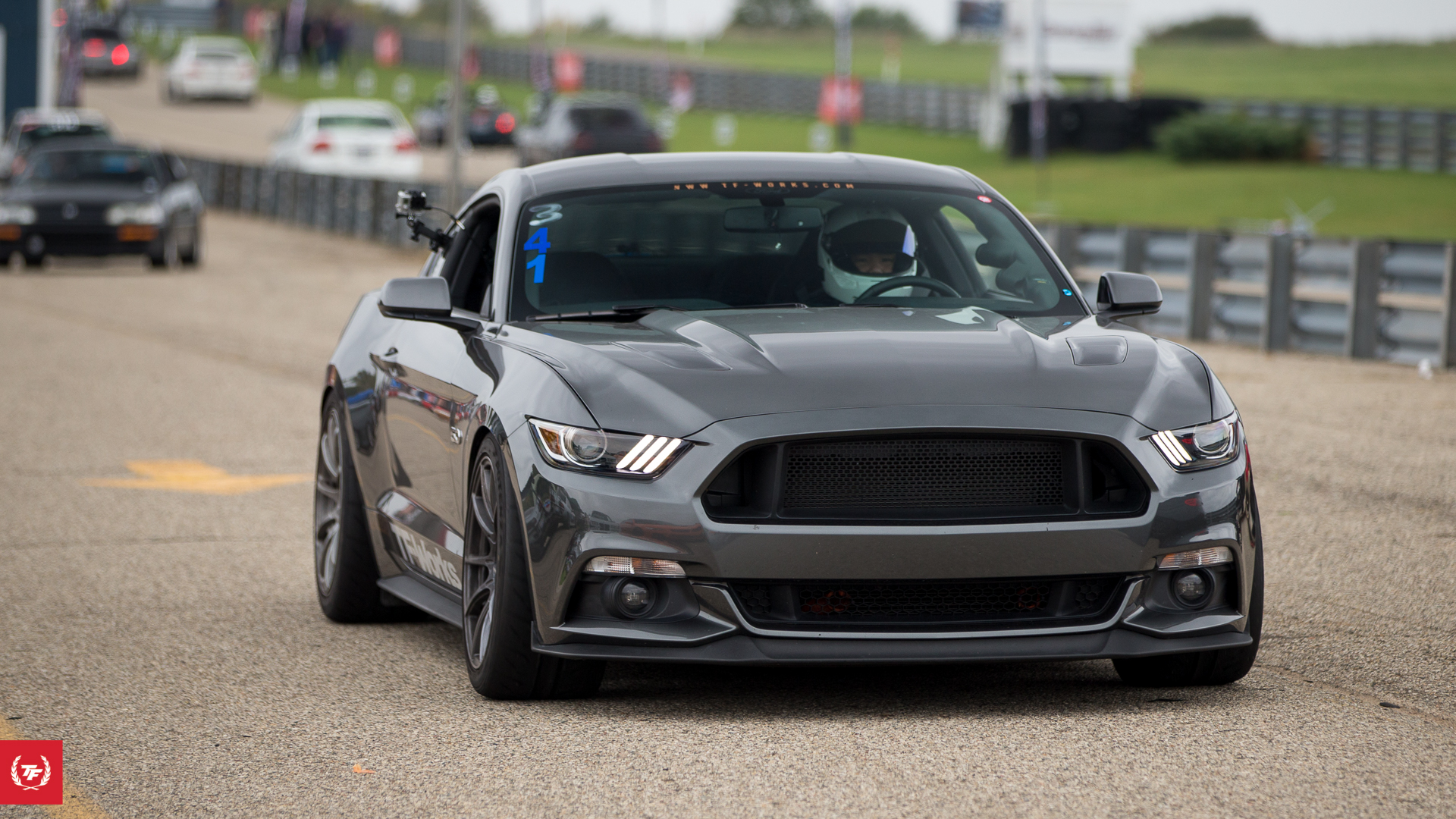 The factory suspension on the 2015+ Mustang is good for everyday driving, but if you want more performance out of the factory suspension you should consider the Whiteline front and rear sway bars.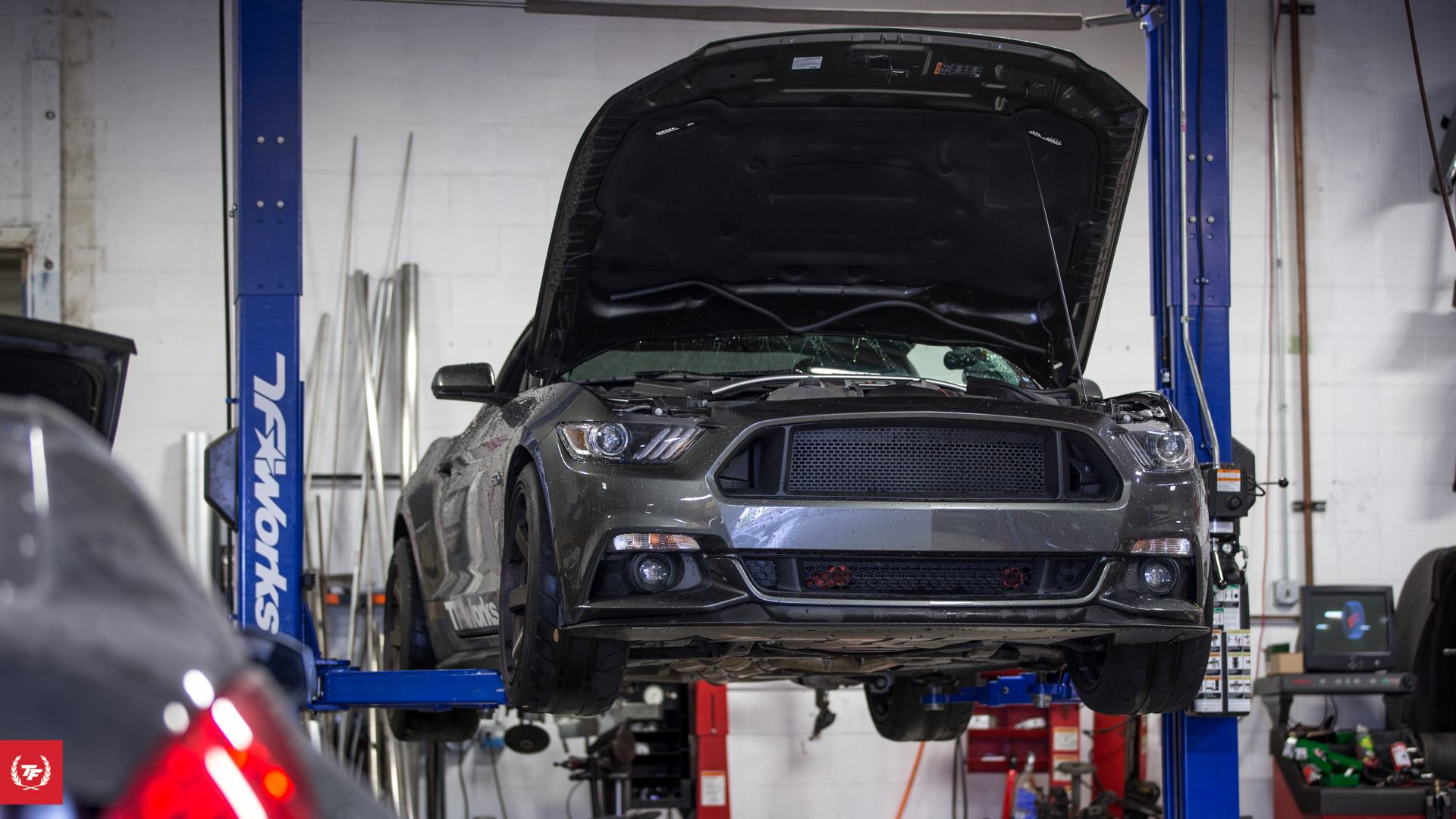 The TF Mustang has already been equipped with a well-balanced set of Stance XR1 coilovers as well as stickier tires for track use. No other suspension modifications have been done on the mustang up to this point other than an aggressive alignment set up, which made the Mustang feeling balanced and neutral for the most part but there was definitely still room for improvement.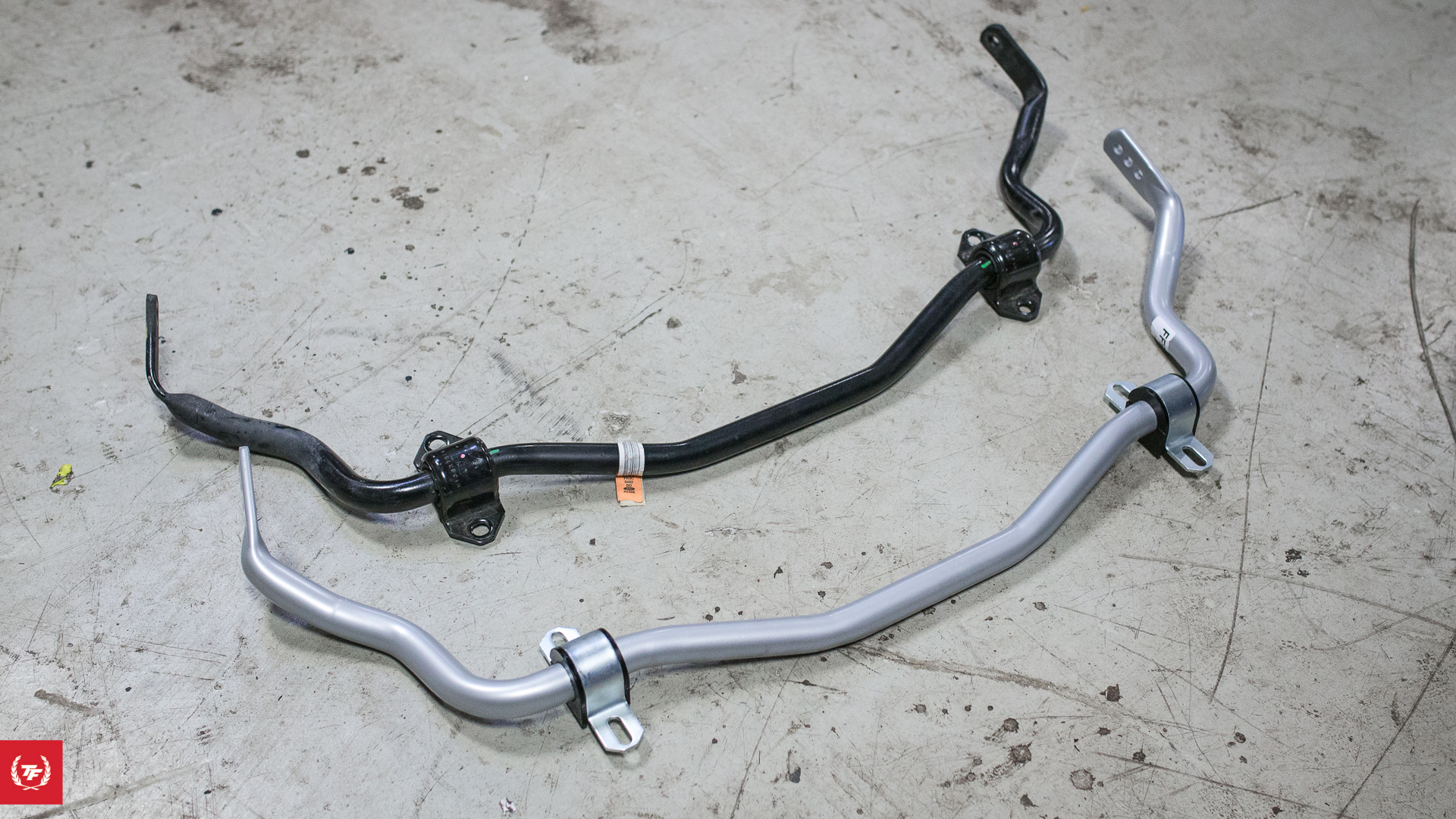 When we saw the Whiteline Performance front and rear sway bar kit, we had to get a set to try out. Pictured is the front stock Performance package sway bar next to the replacement Whiteline piece. 32mm vs 35mm.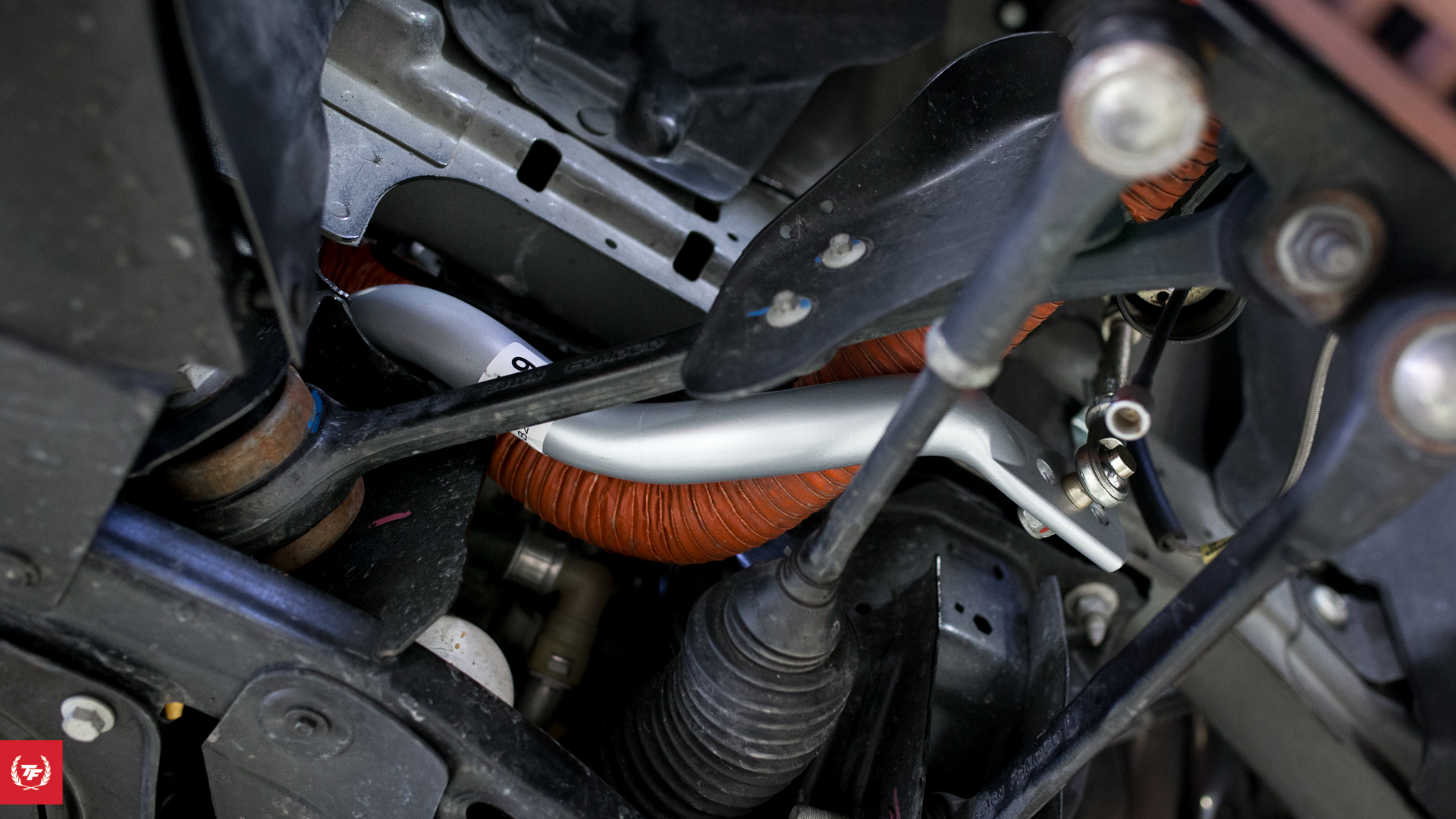 Adjustable end links are included with the Whiteline sway bar to ensure that you can zero out any pre-load.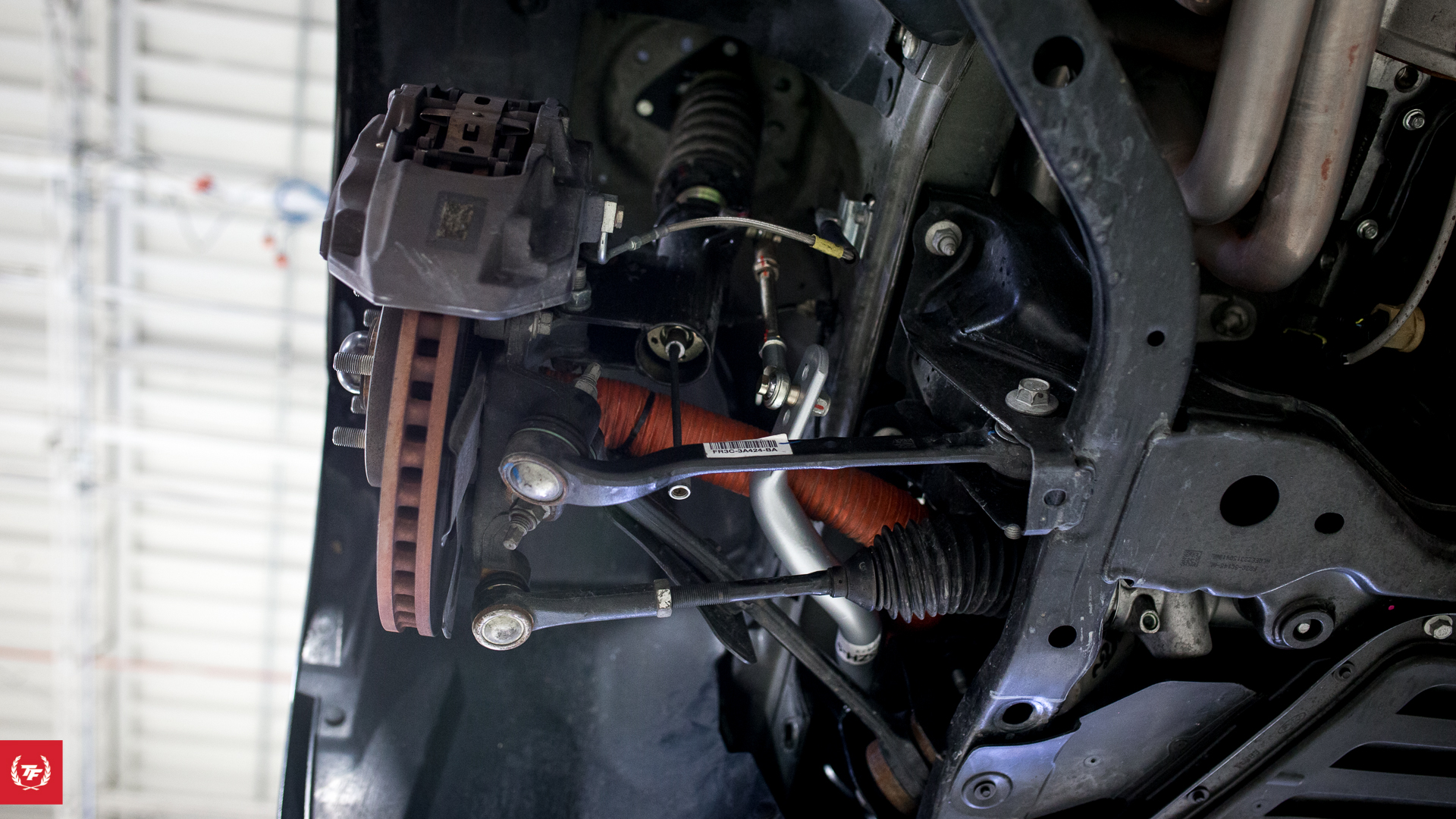 Front is on!
The under tray prevents the sway bar from being seen form the bottom, but you can see the silver sheen nicely from the top.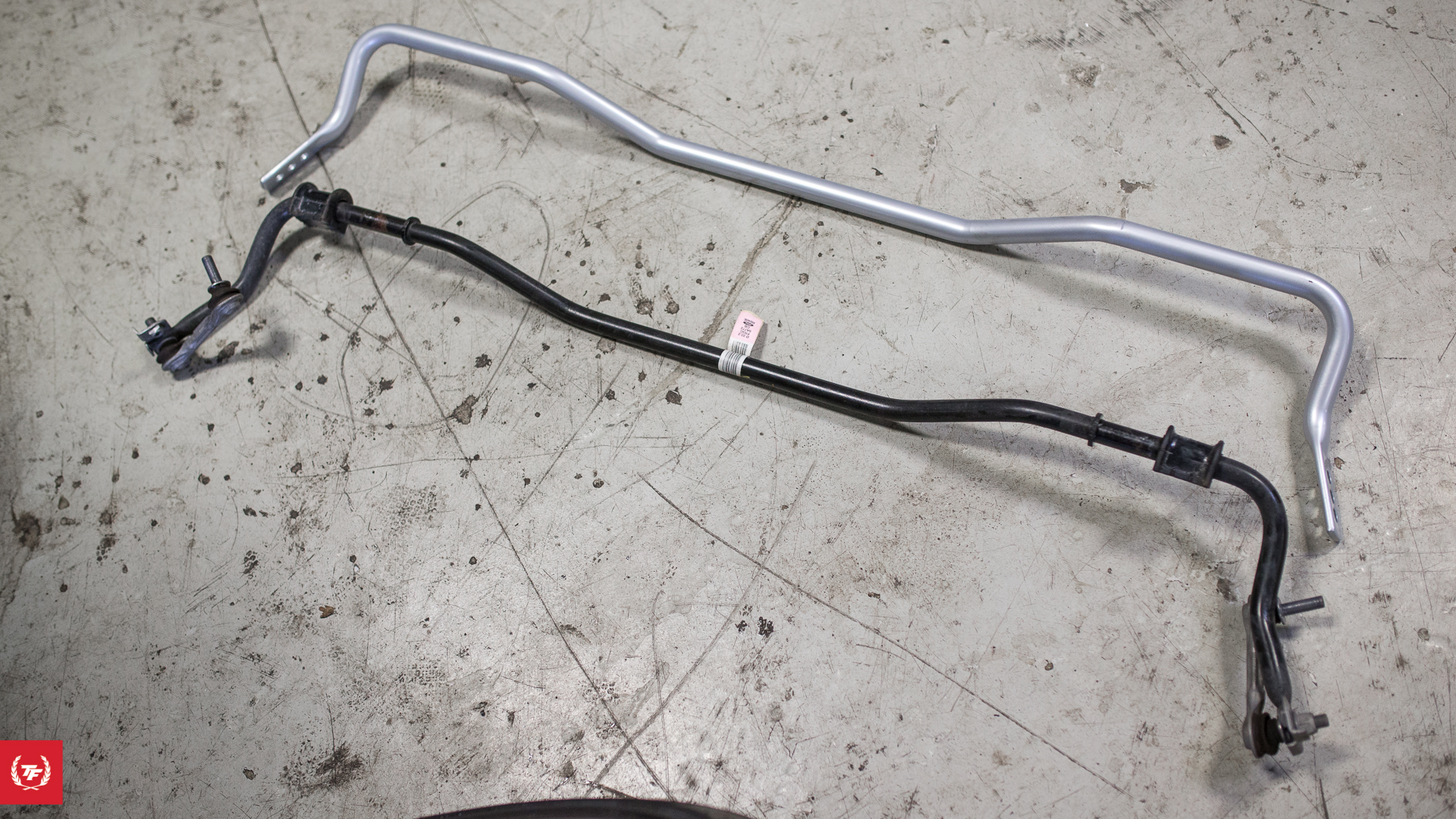 Here is the stock performance package rear sway bar compared to the upgraded Whittling performance sway bar.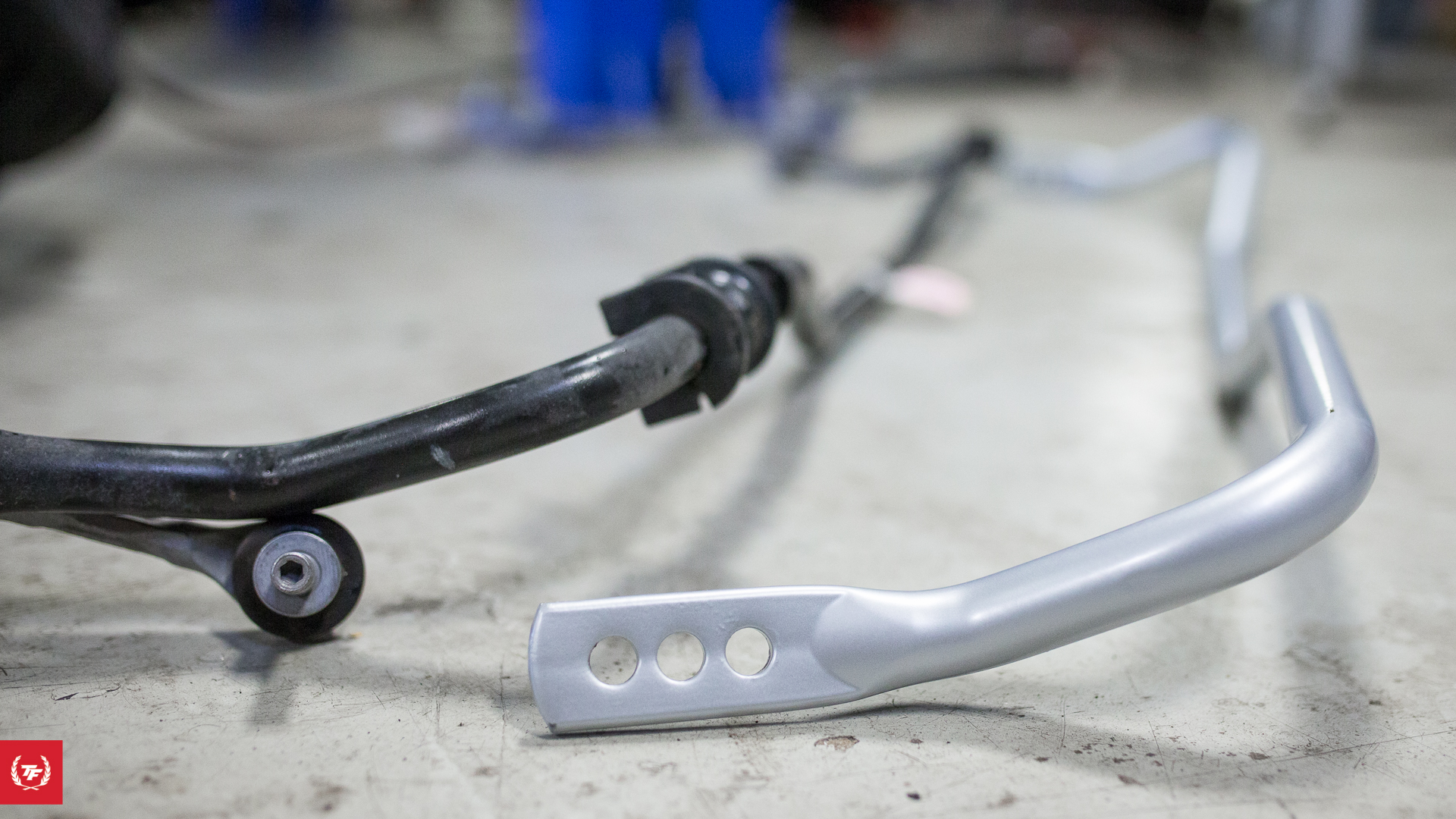 22.2mm versus 25mm rear , again with the three point adjustability to work with the adjustable end links as well.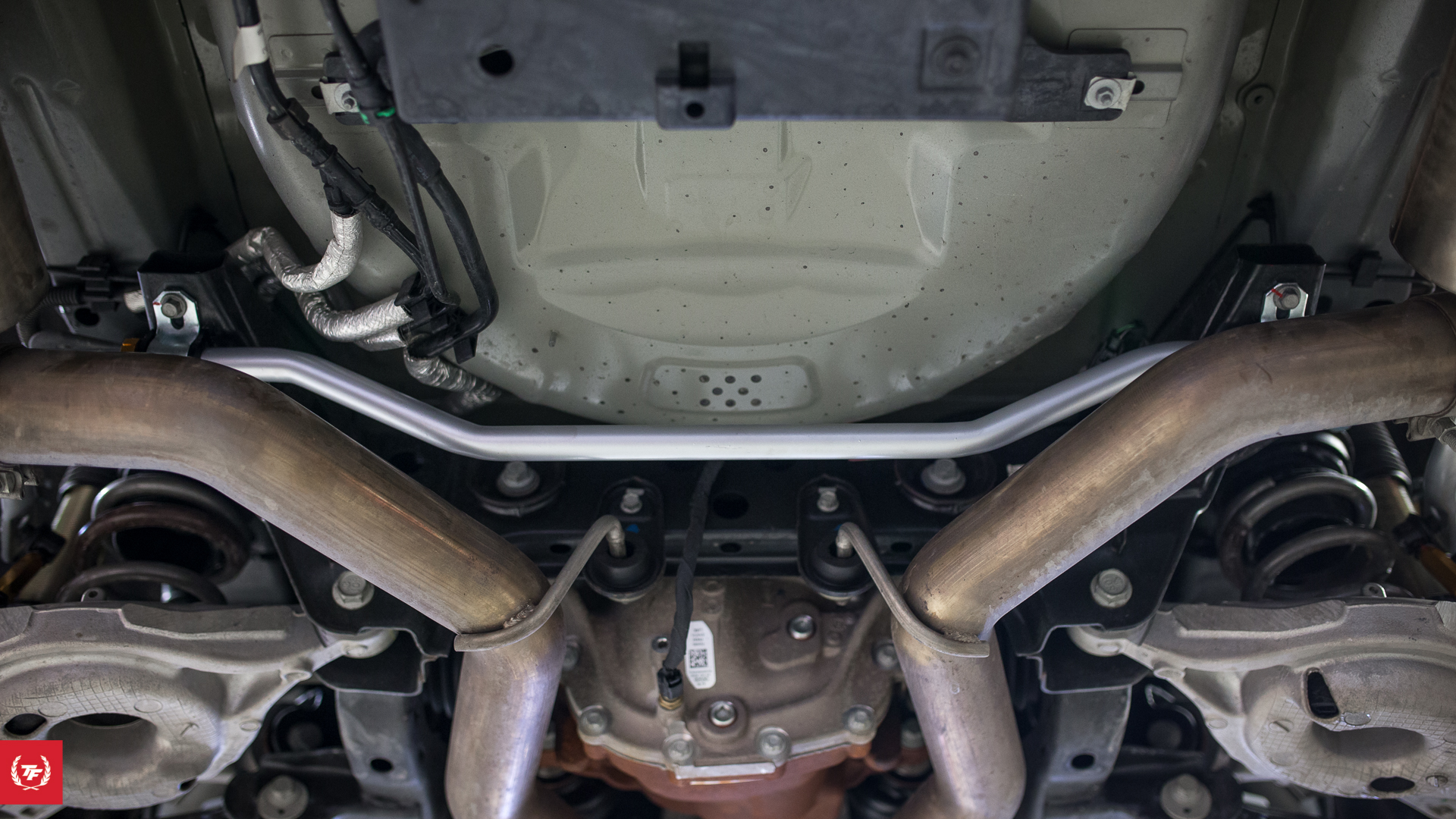 Installed and on the car!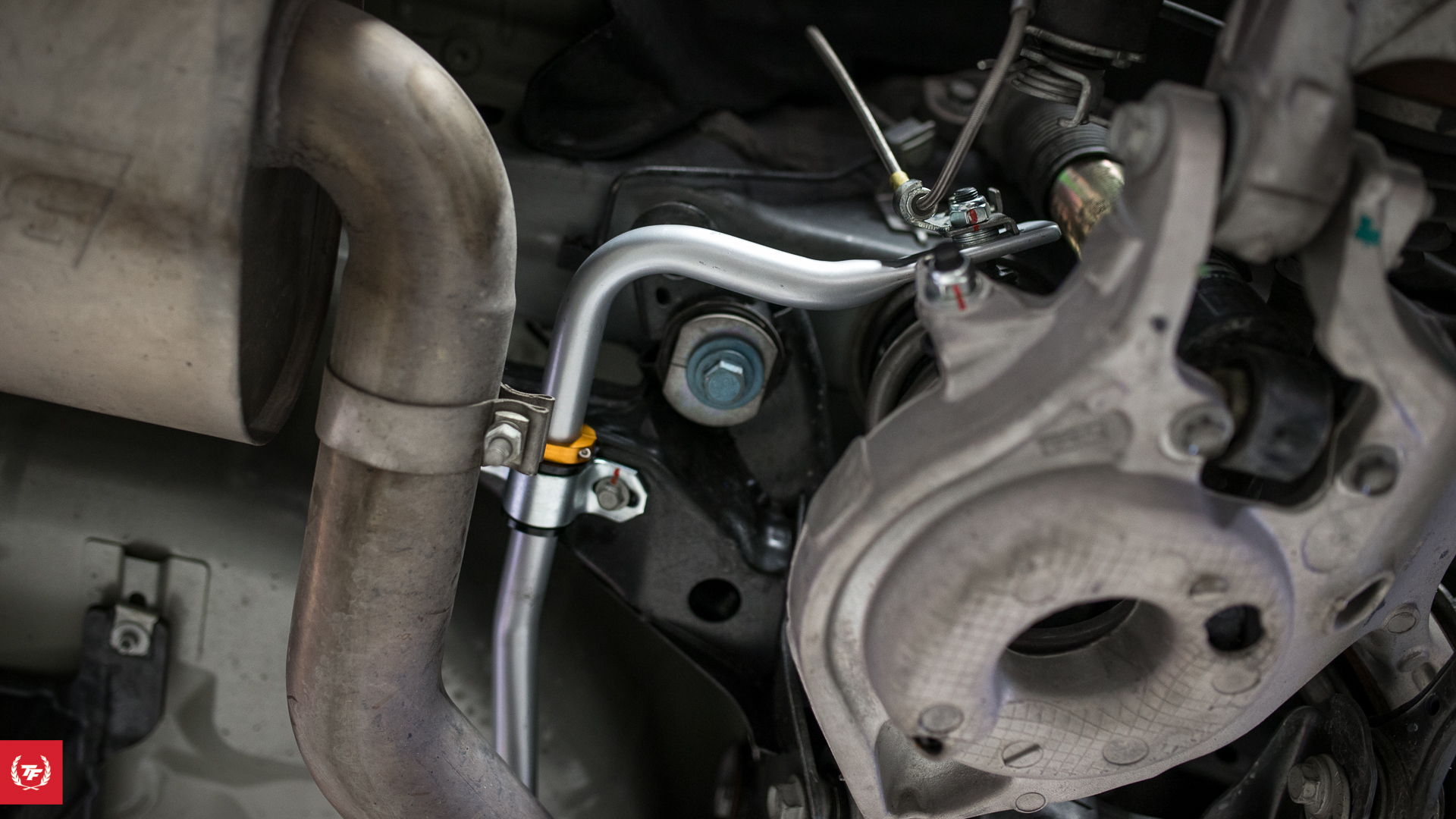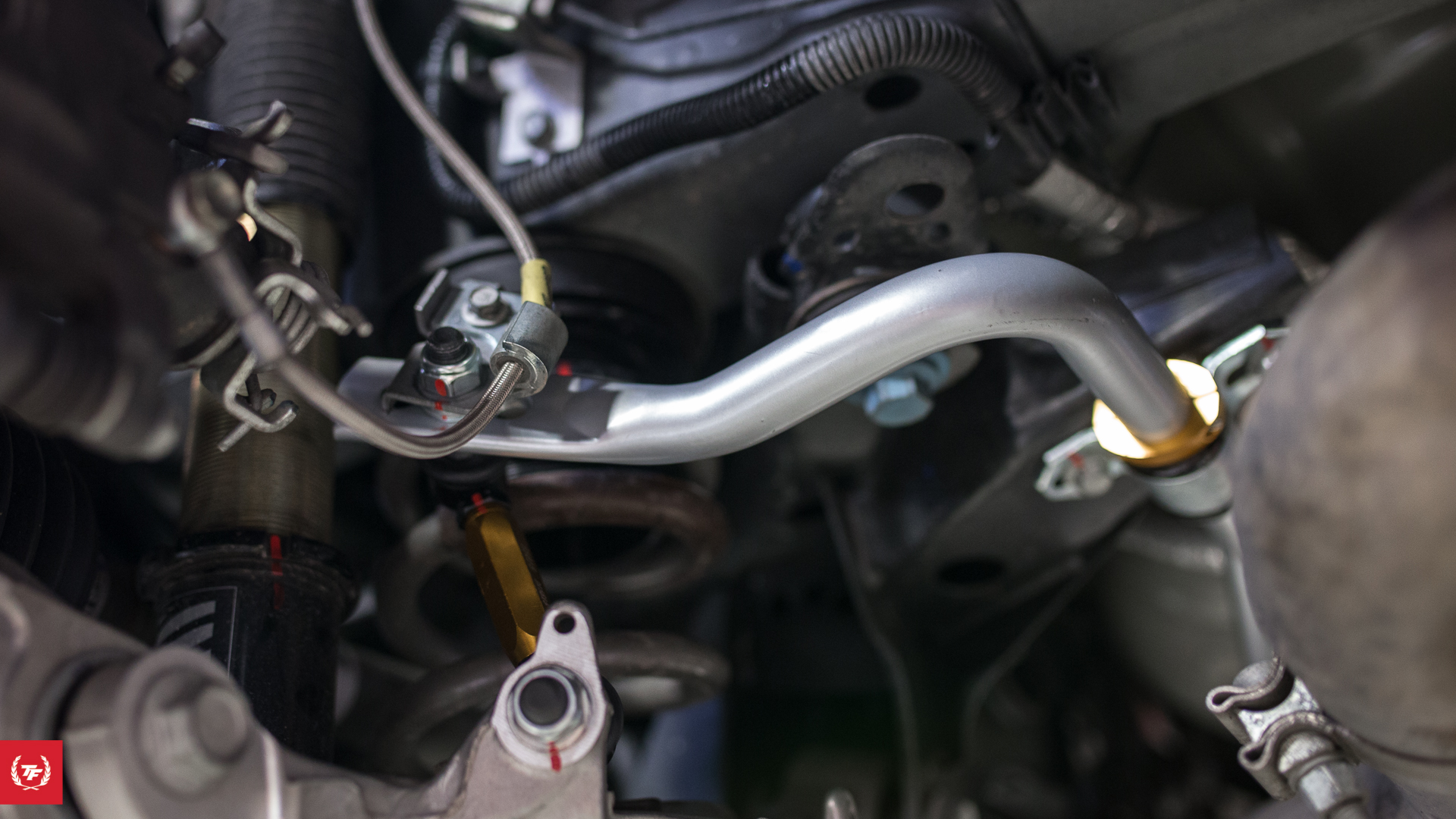 After install, we ventured out to Gingerman Raceway to perform some testing. The mustang had seen this track already twice before, so this would be a straight comparison of the performance advantage that an upgraded sway bar will bring. During the 2.5 hour drive to South Haven, MI the car felt no different between the stock performance package sway bars and the Whiteline kit.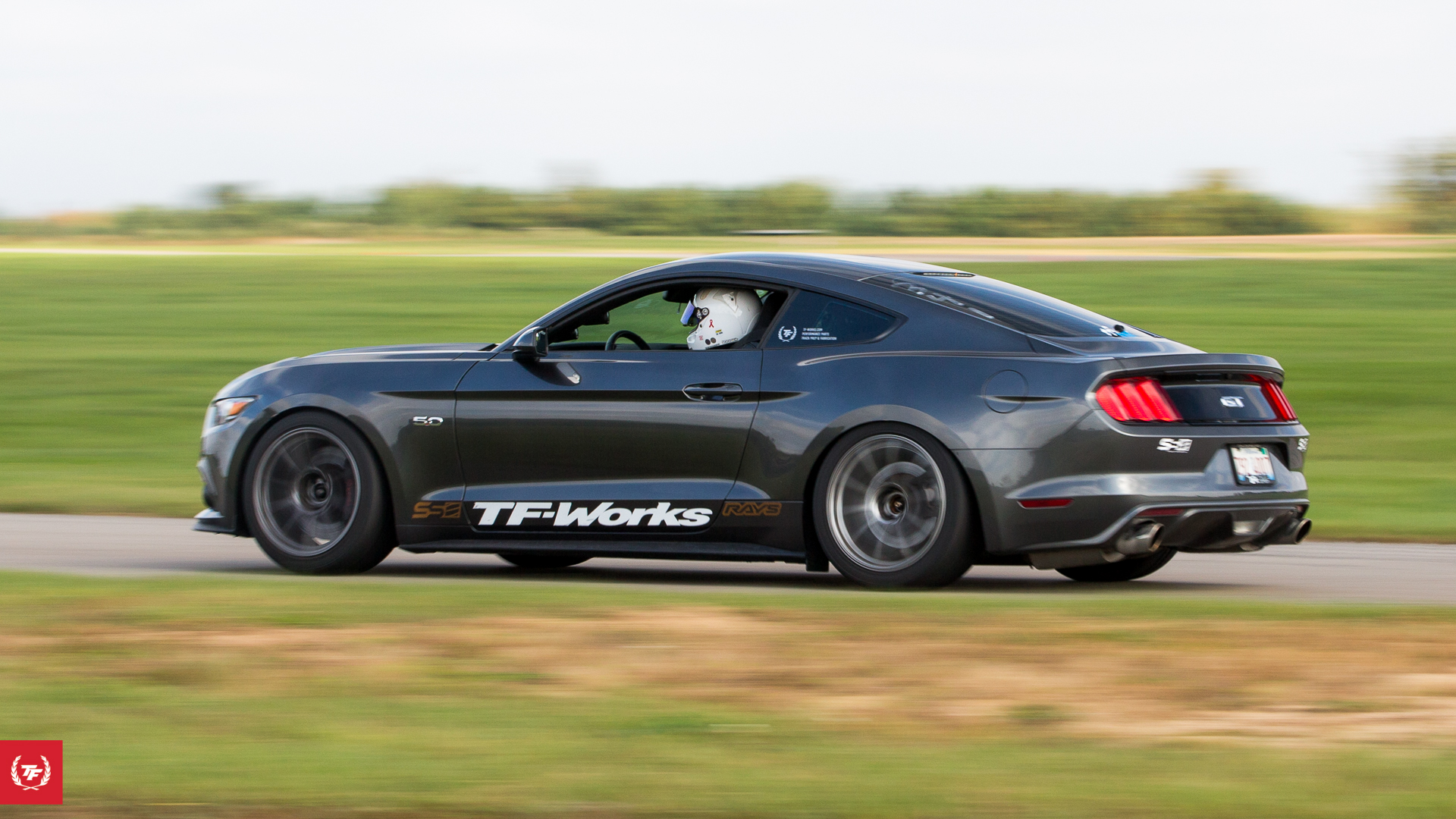 Once at the track, we set the sway bars to the middle setting and immediately felt the difference from the stock sway bars; the car had a sharper turn in and felt much more stable during high speed transitions.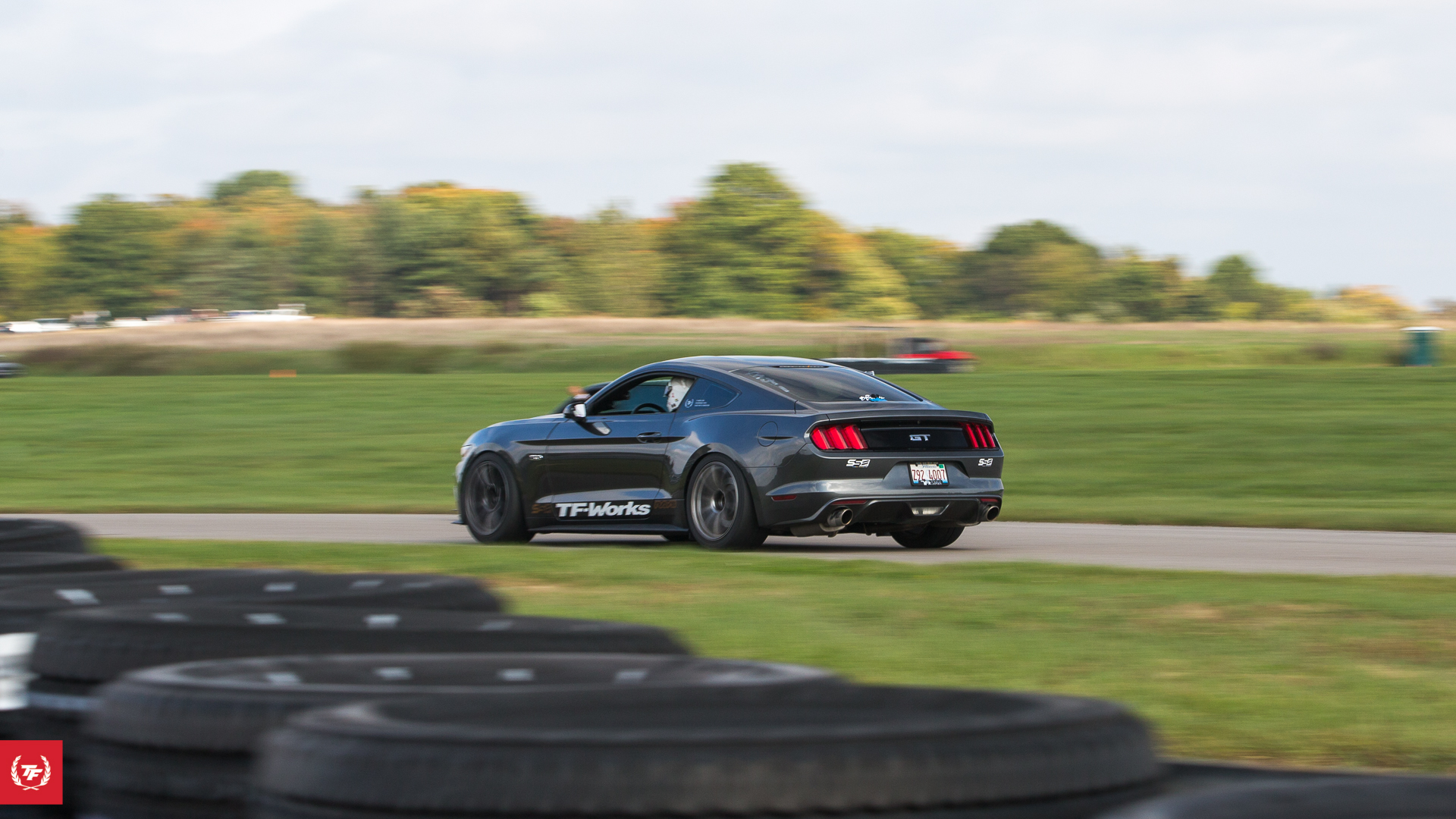 Overall the sway bars made the Mustang feel much more agile around track while still painting a neutral driving balance.