As the drifting season comes to a close here in the Midwest and the temperature starts to fall, we ventured out to sunny California for Super D Matsuri at Grange Motor Circuit! We worked with our friends over at Drift Team Animal Style with this crazy idea to bring Naoki Nakamura, one of the most stylish and exciting drifters in the world, to the US for an event. With hard work from the stateside team planning and help from Stacked Inc., Wolfreign Motors, and all of the event sponsors, the event took shape and one of Naoki's freshly painted shells was en route to to the USA.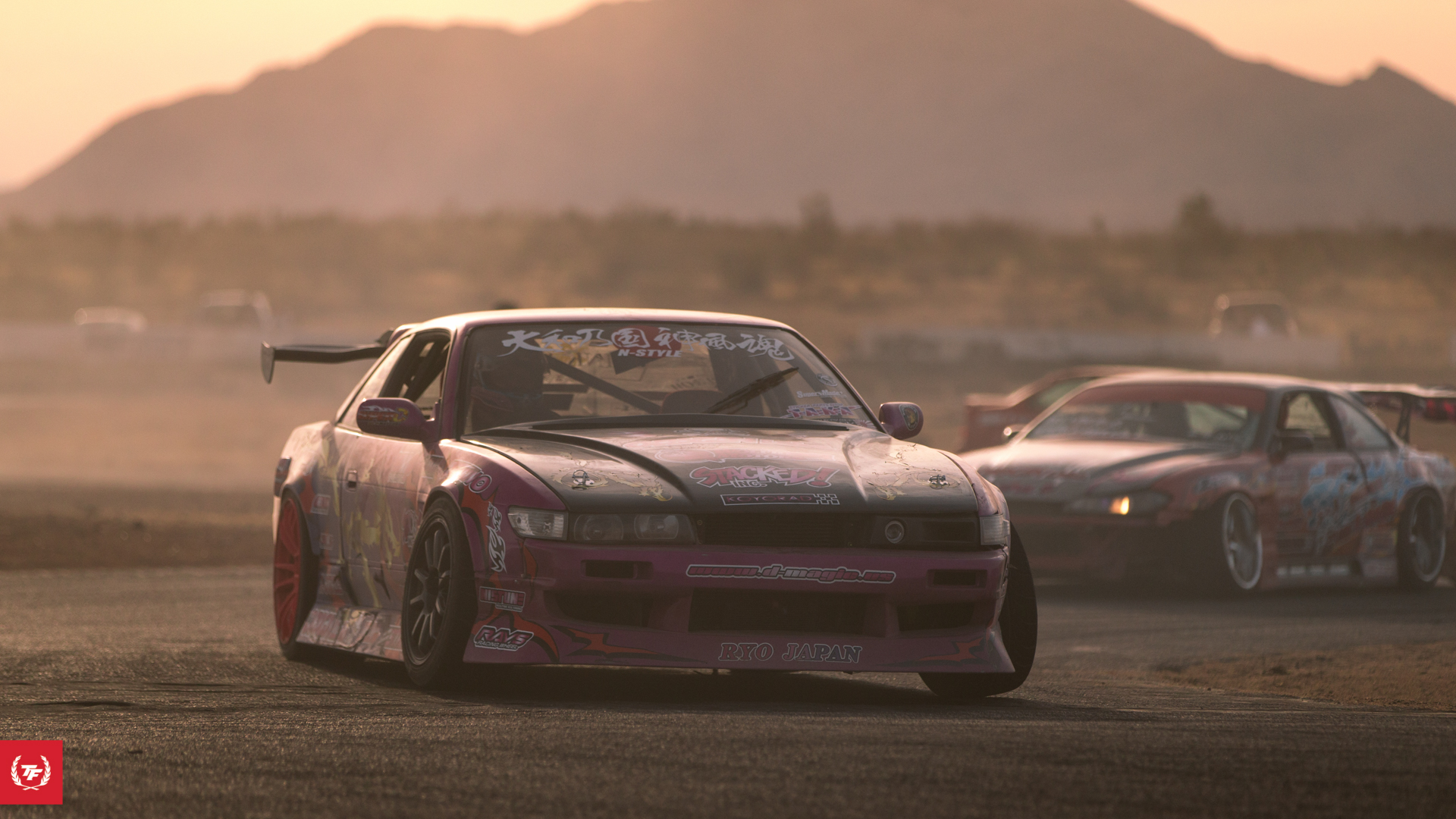 The guys worked really hard to get everything prepared on the car for the event, and it paid off 100%! It's safe to say everybody enjoyed seeing Naoki and Miki Takagi (Naoki's student and friend, also the other 1/2 of Pink Style) drive the track!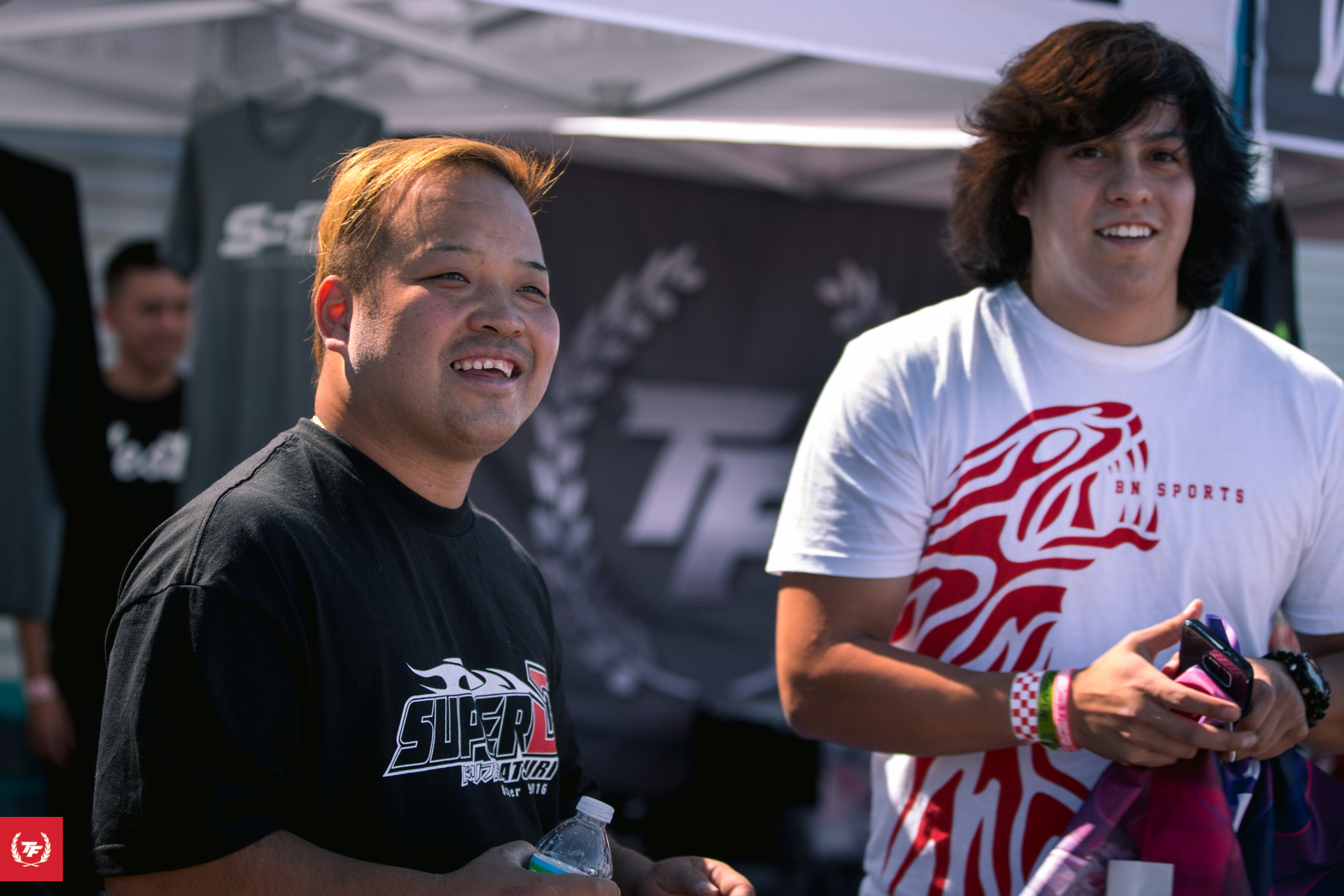 Naoki was all smiles at Super D Matsuri.
@villains_jason posted up on the starting line waiting for his run group to start.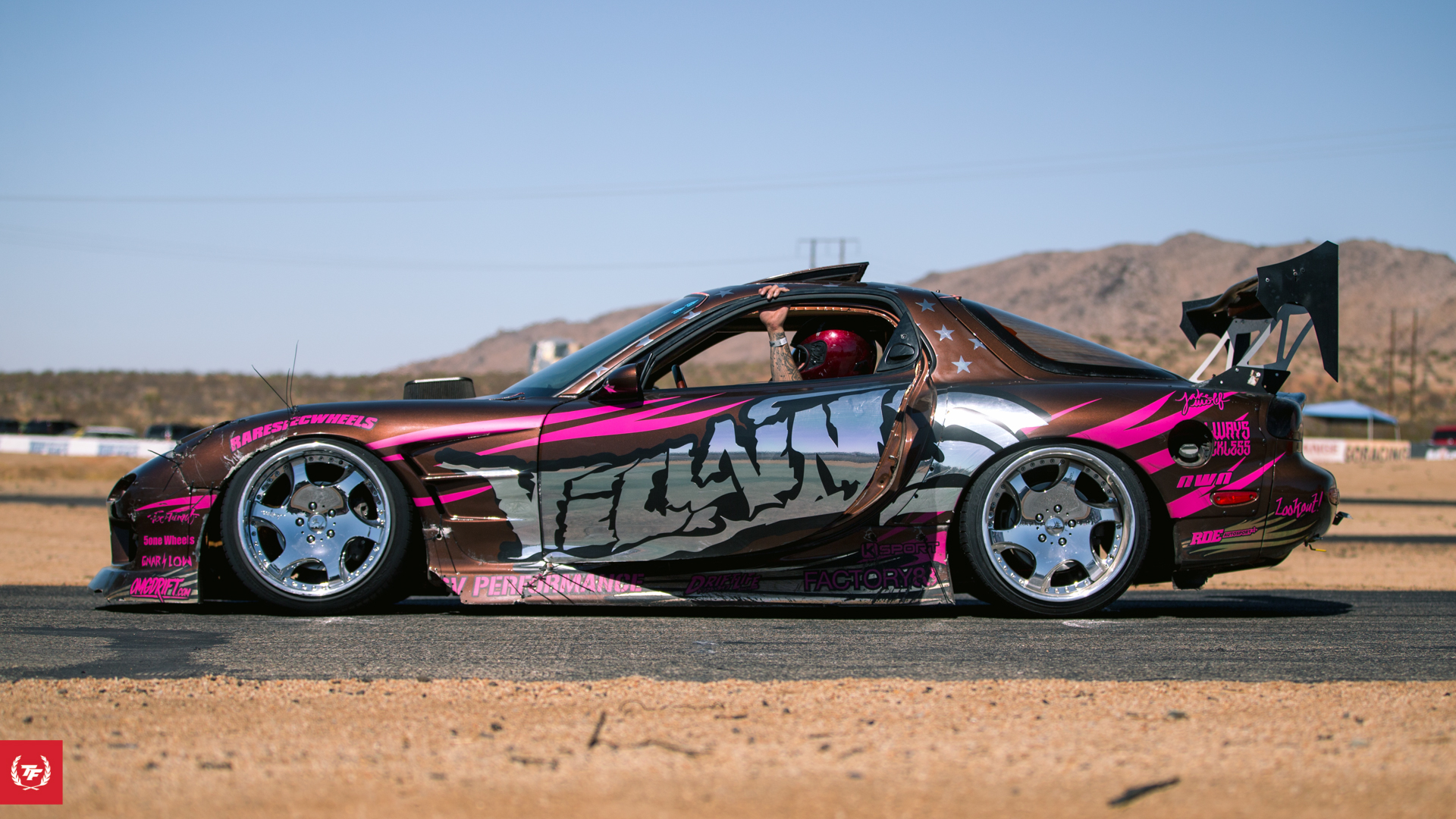 @phamtastic of Villains.
@dom_goldstar in his NA Z32. This dude shreds in this car.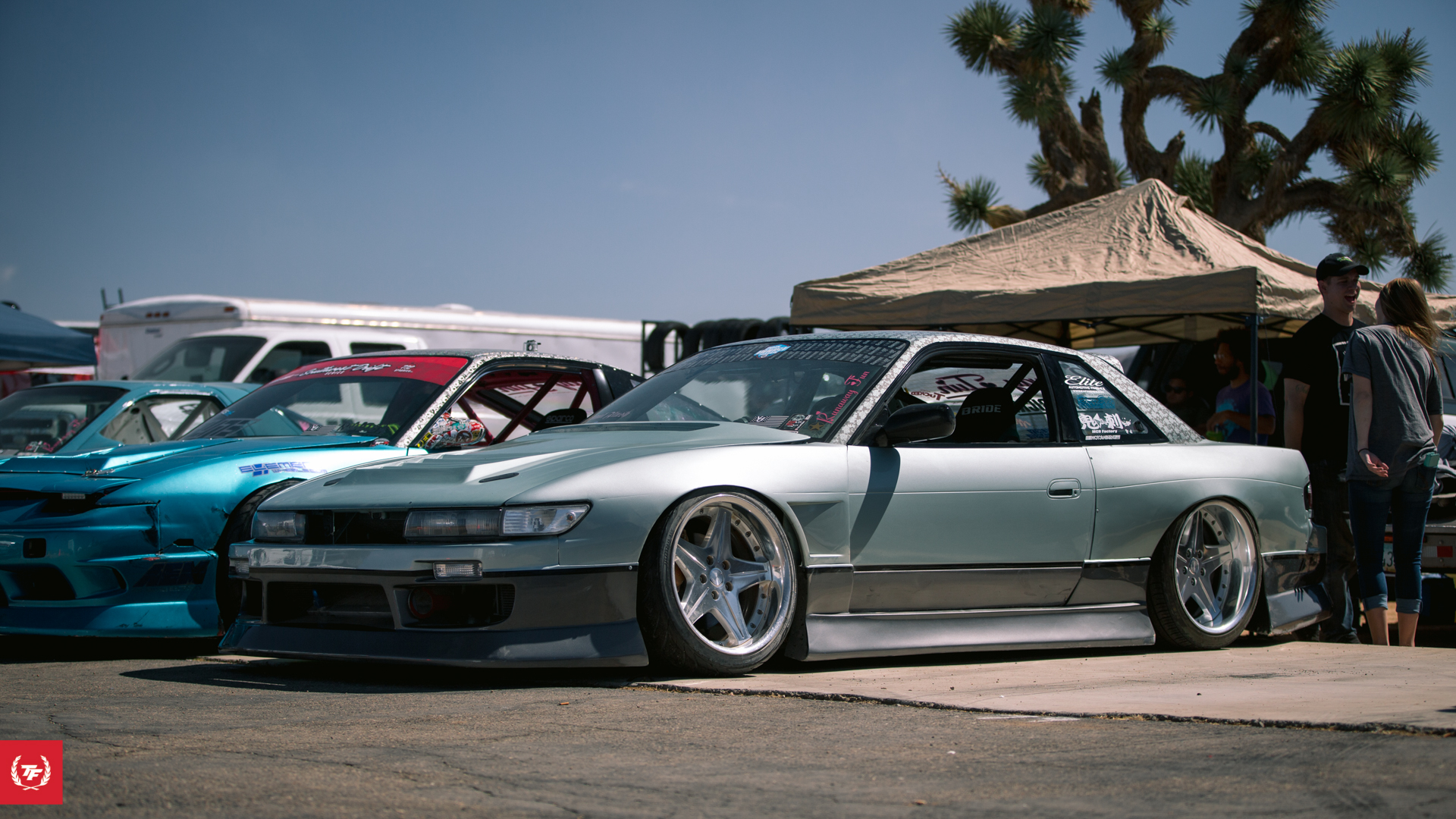 Some seafoam two tone goodness at the event. We love it <3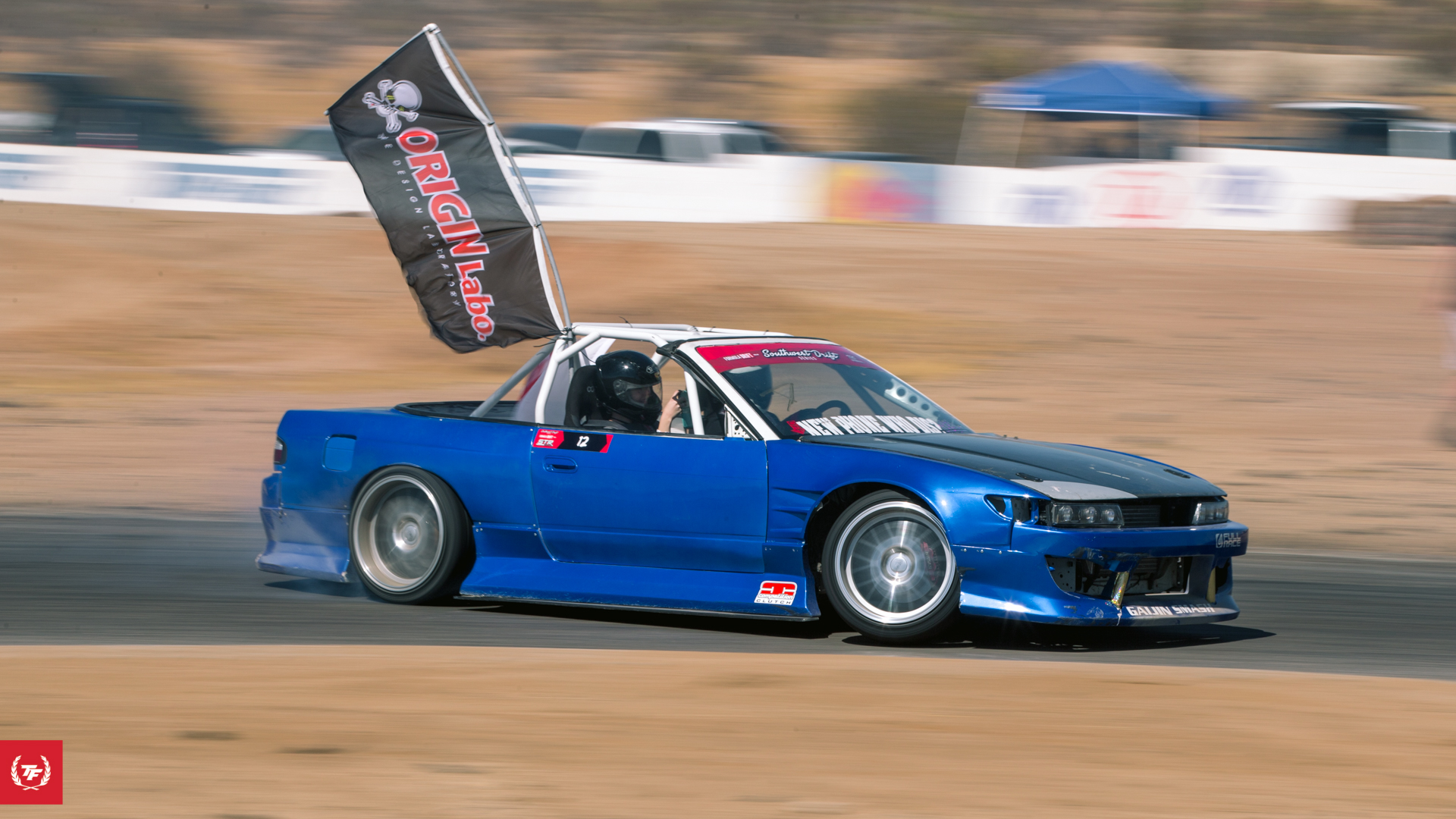 Big fans of Origin Lab we're guessing…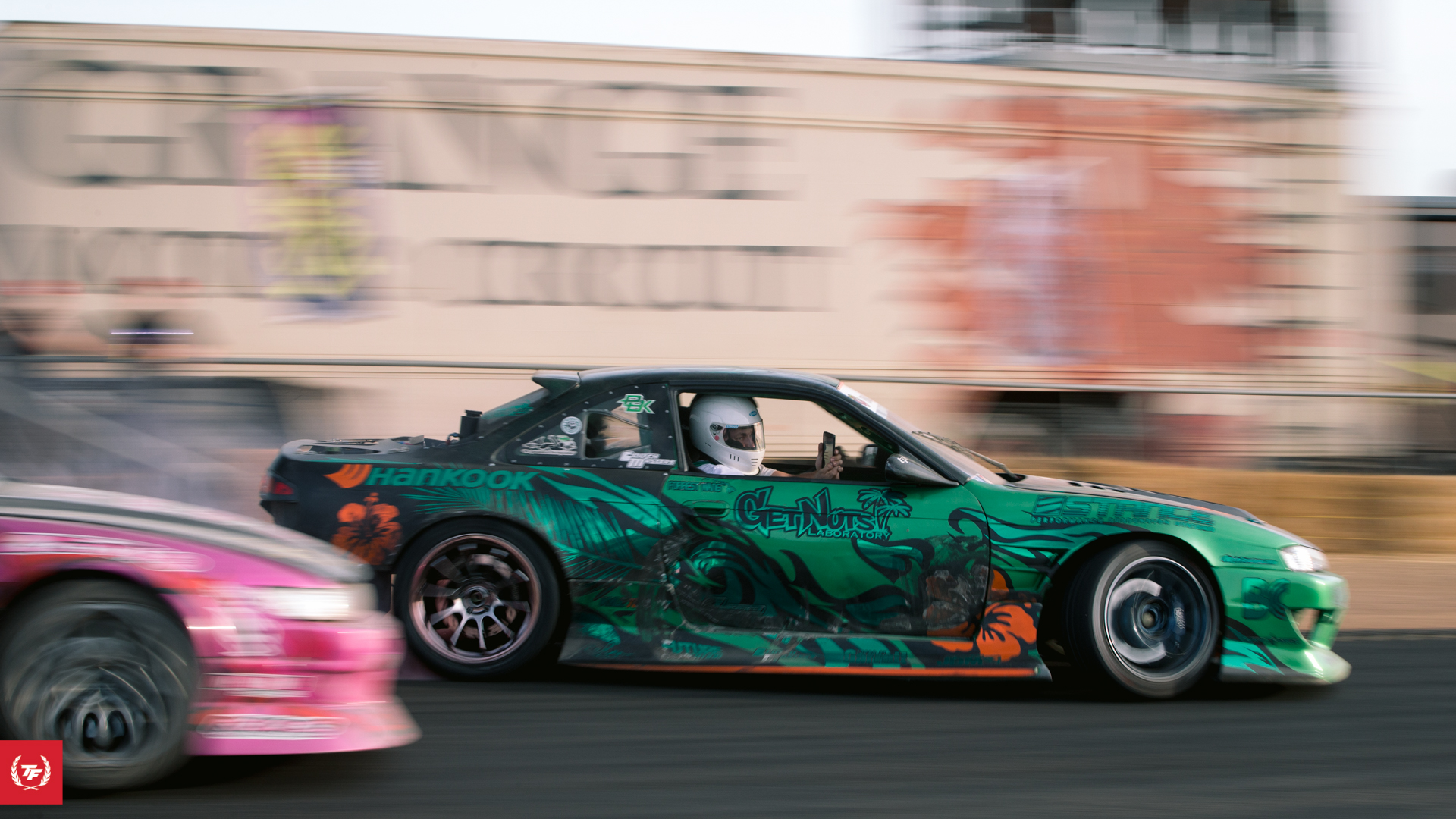 @forrestwang808 of Get Nuts Lab brought out his S14 from 2 years ago (which he used at the final round of Formula Drift the previous day when his S15 spun a bearing) and was throwing down with Naoki all day. Naoki loved his driving style, and hopped in the car with Forrest driving at one point to feel the Wisefab steering angle kit.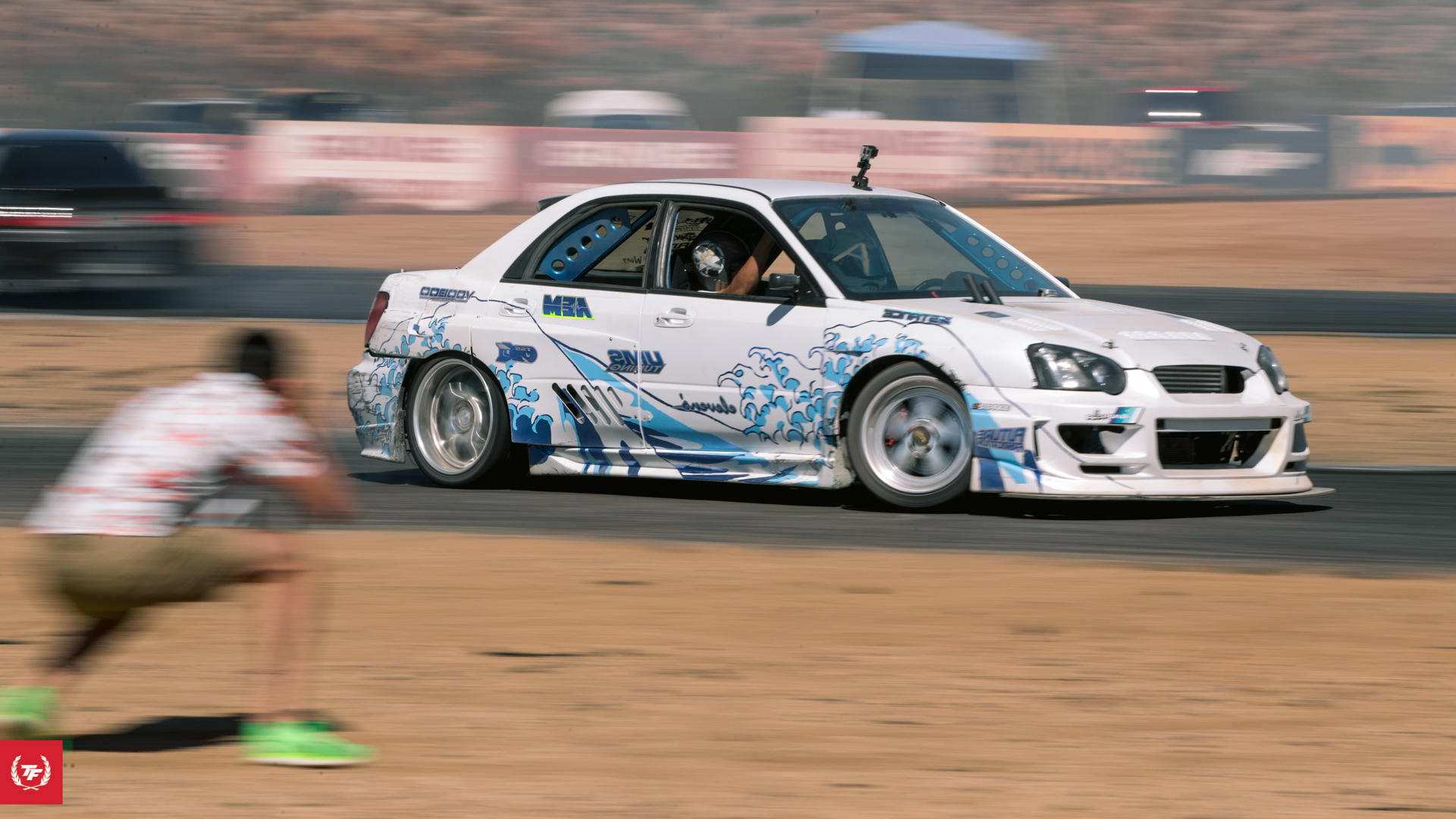 @driftaru's RWD 2JZ powered blob eye featuring @danielhasacamera's bright shoes.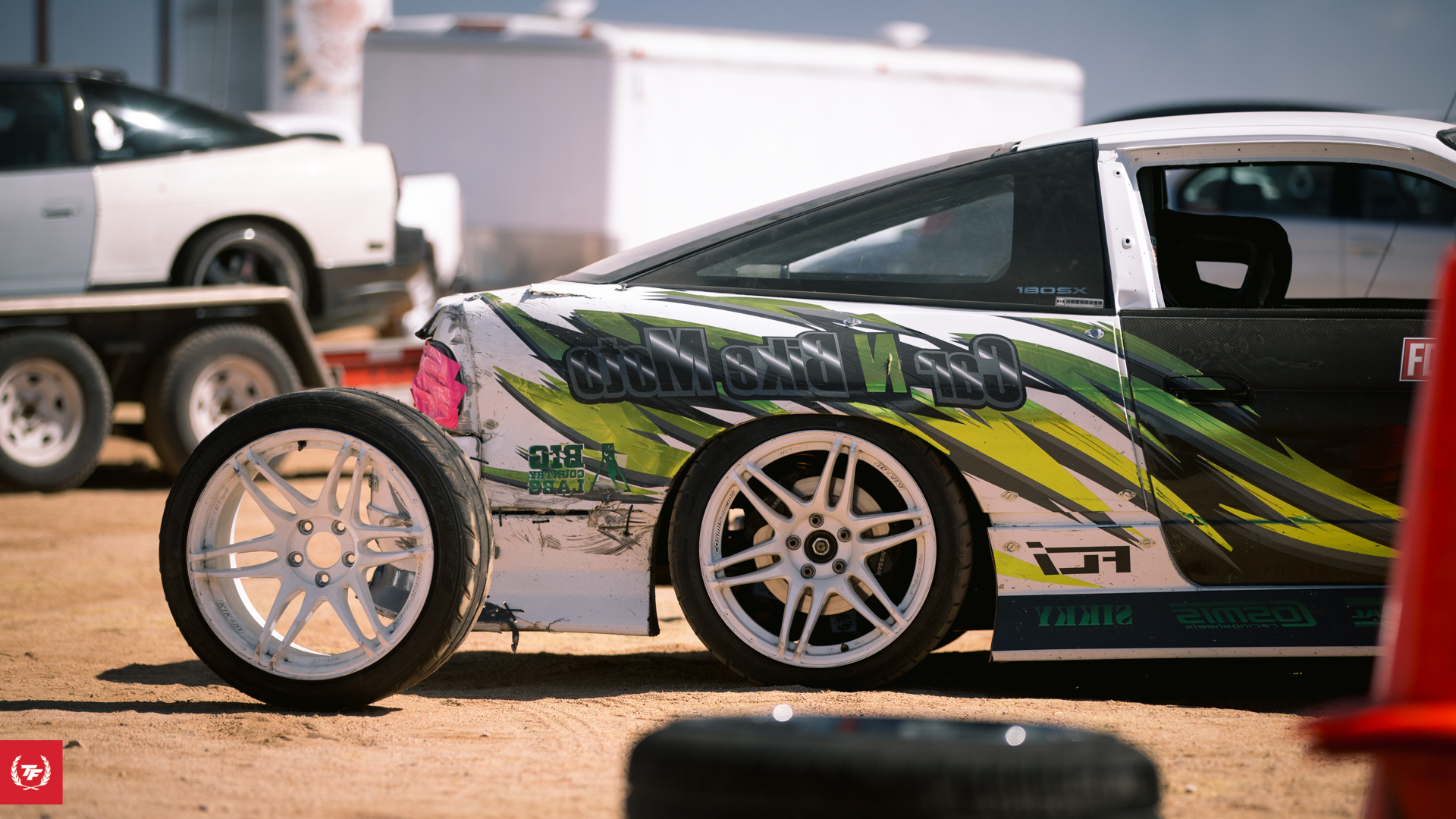 Matt Madrigali came out for the event as well.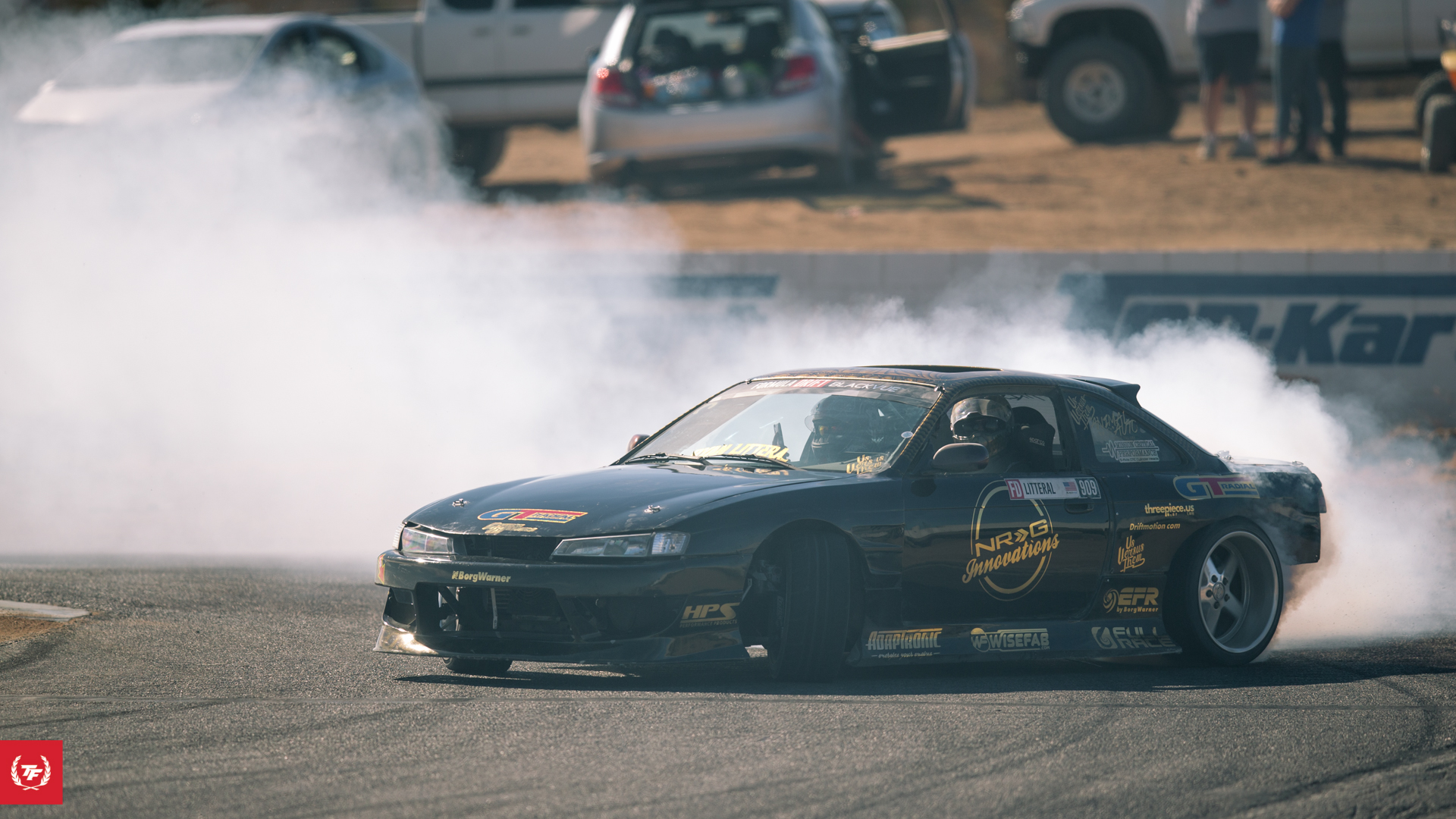 @ryanlitteral brought out his FD Pro 2 S14 for some fun!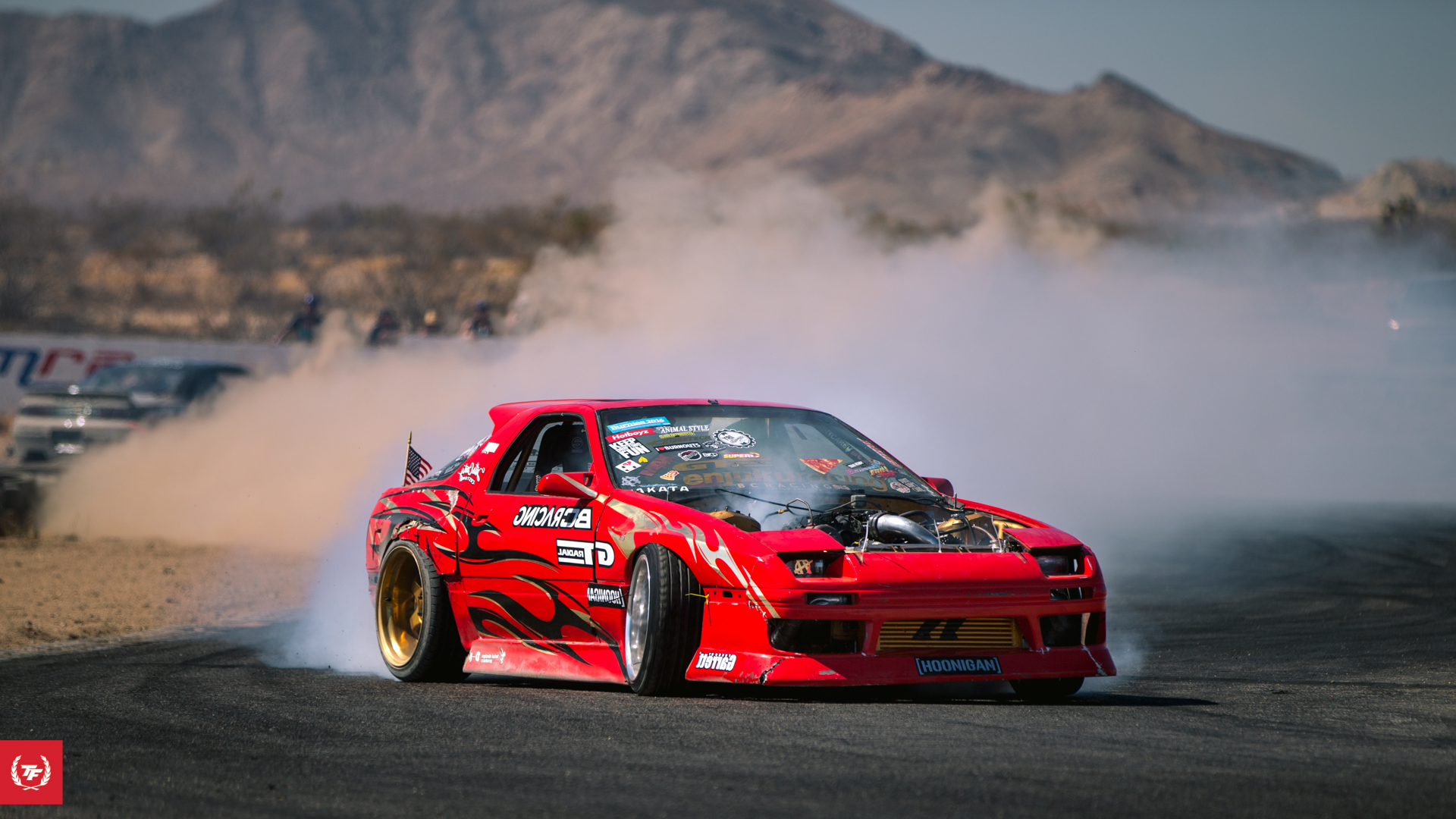 @hertlife managed to lose his hood (it flew off 40 feet in the air) earlier in the day, but that didn't stop him from enjoying himself.
@justinpawlak13 came out in his FD Pro 1 car to bang doors with the roster. Nearly 1000HP on this small track was insane to see, tons of tire smoke.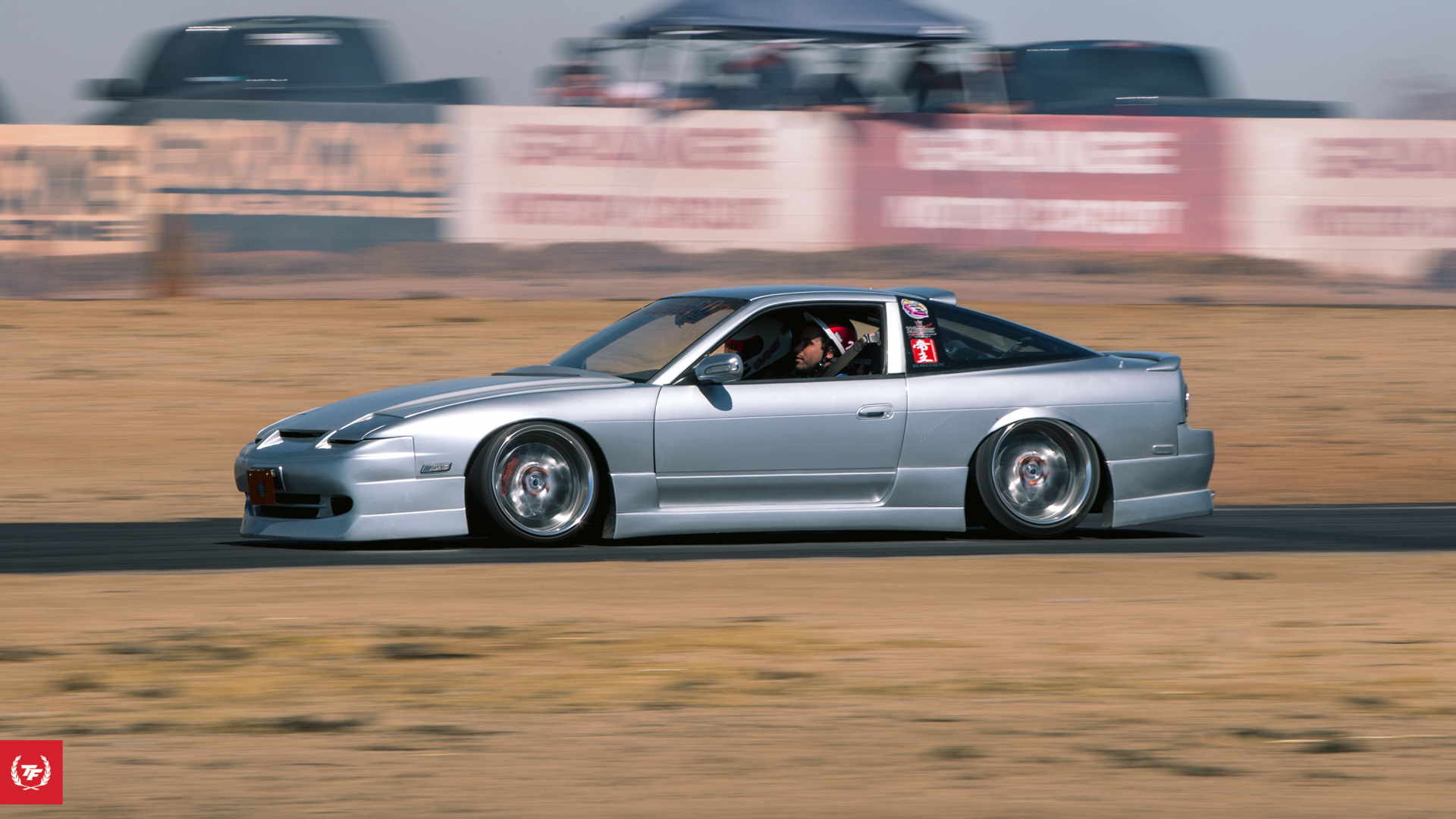 Excellent car styling from @roy_goldstar!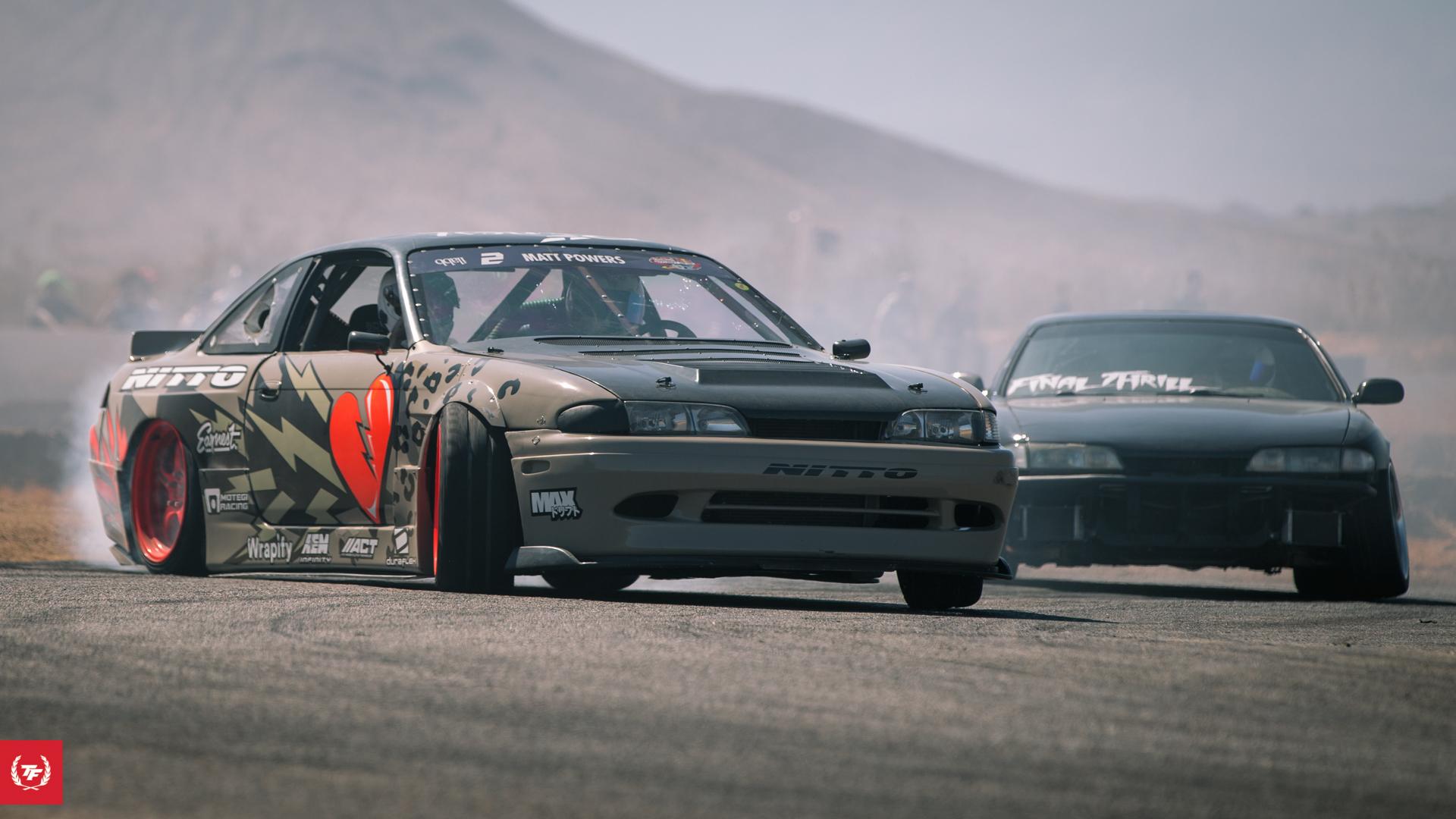 @powers_sucks brought out his demo car to shred with some of the other drivers.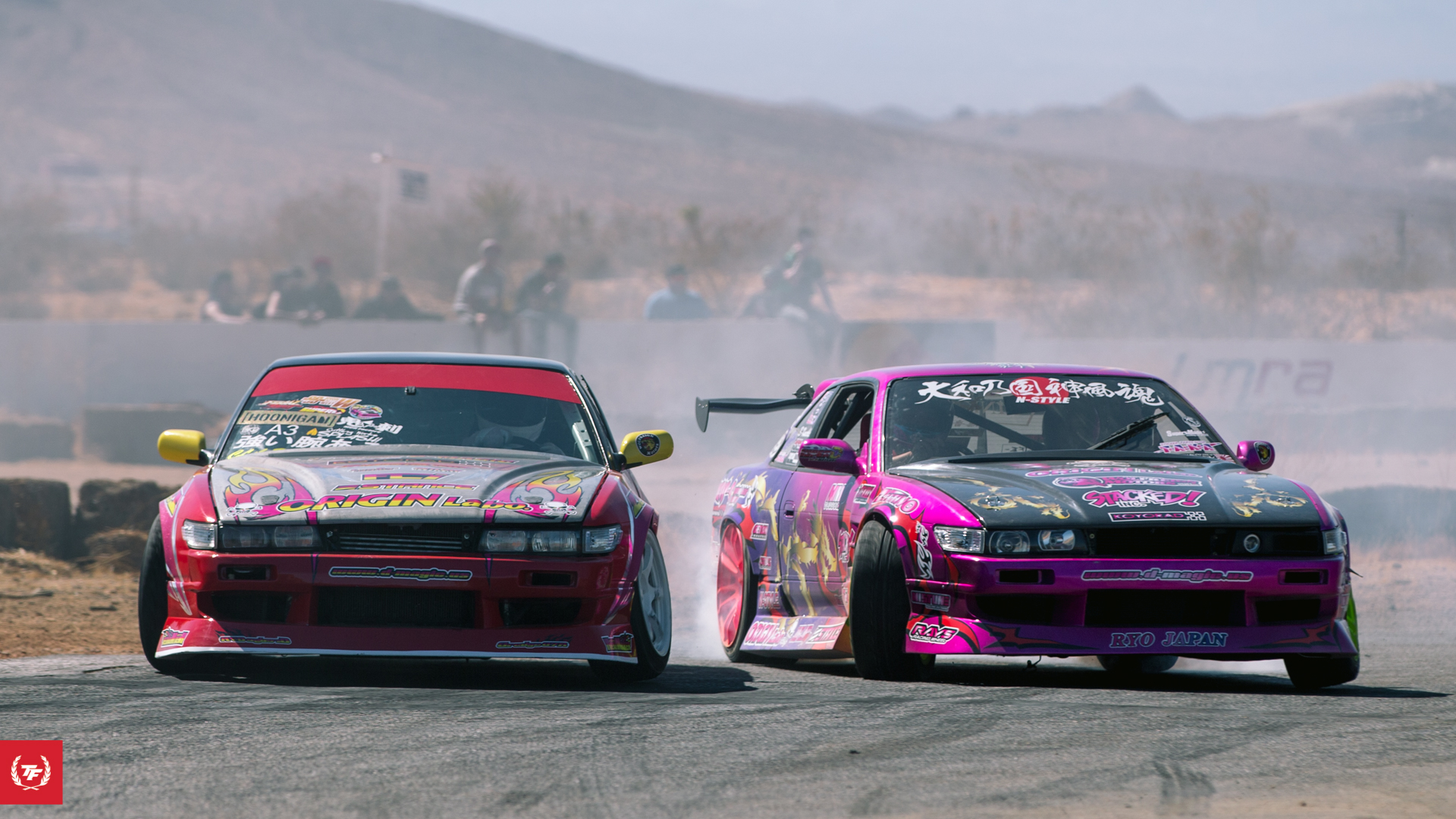 Stance drivers @babyjasons13 and @nakamura_naoki_n tandeming in the California heat.
@ryankado of Animal Style.
@villains_jason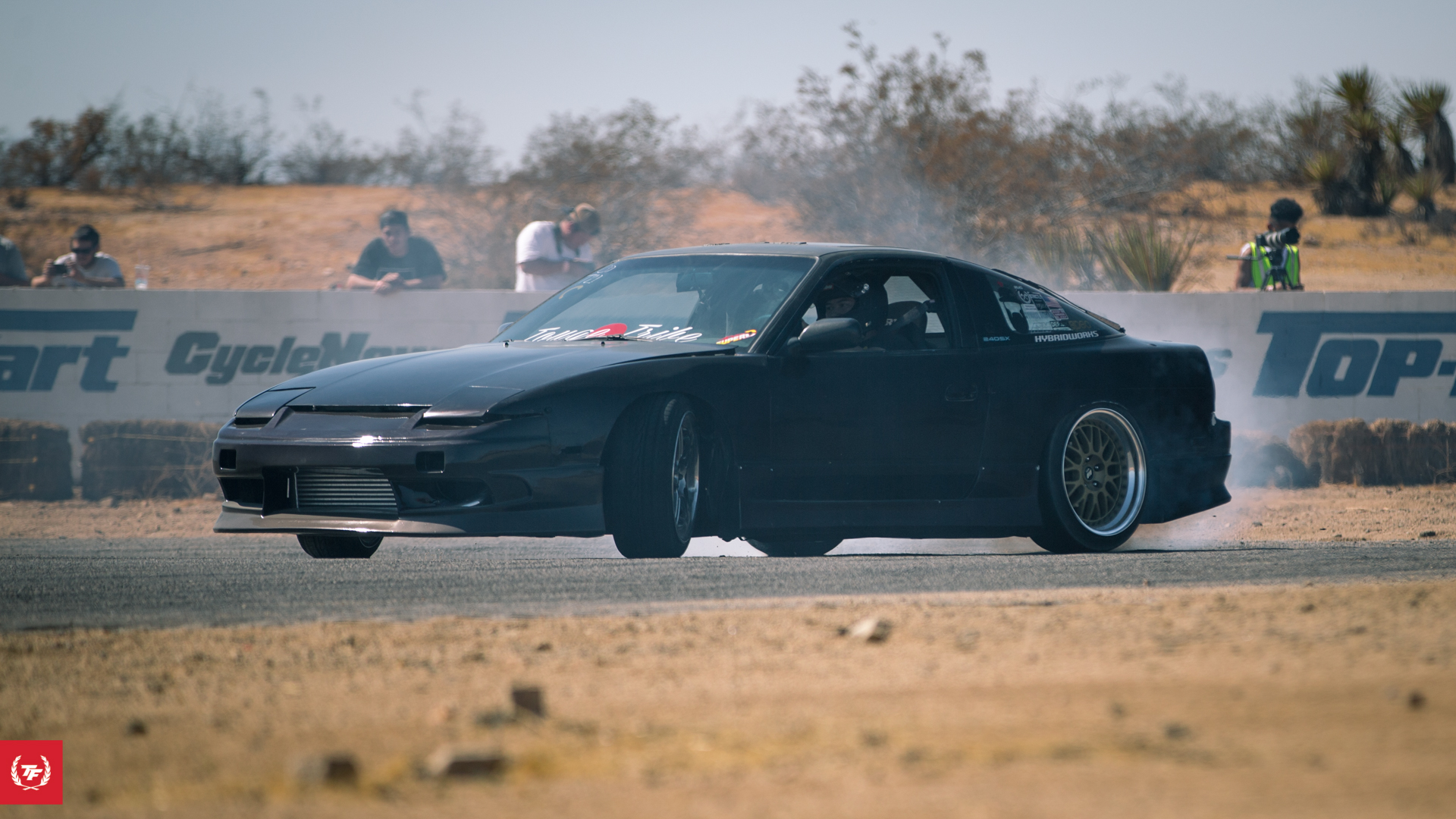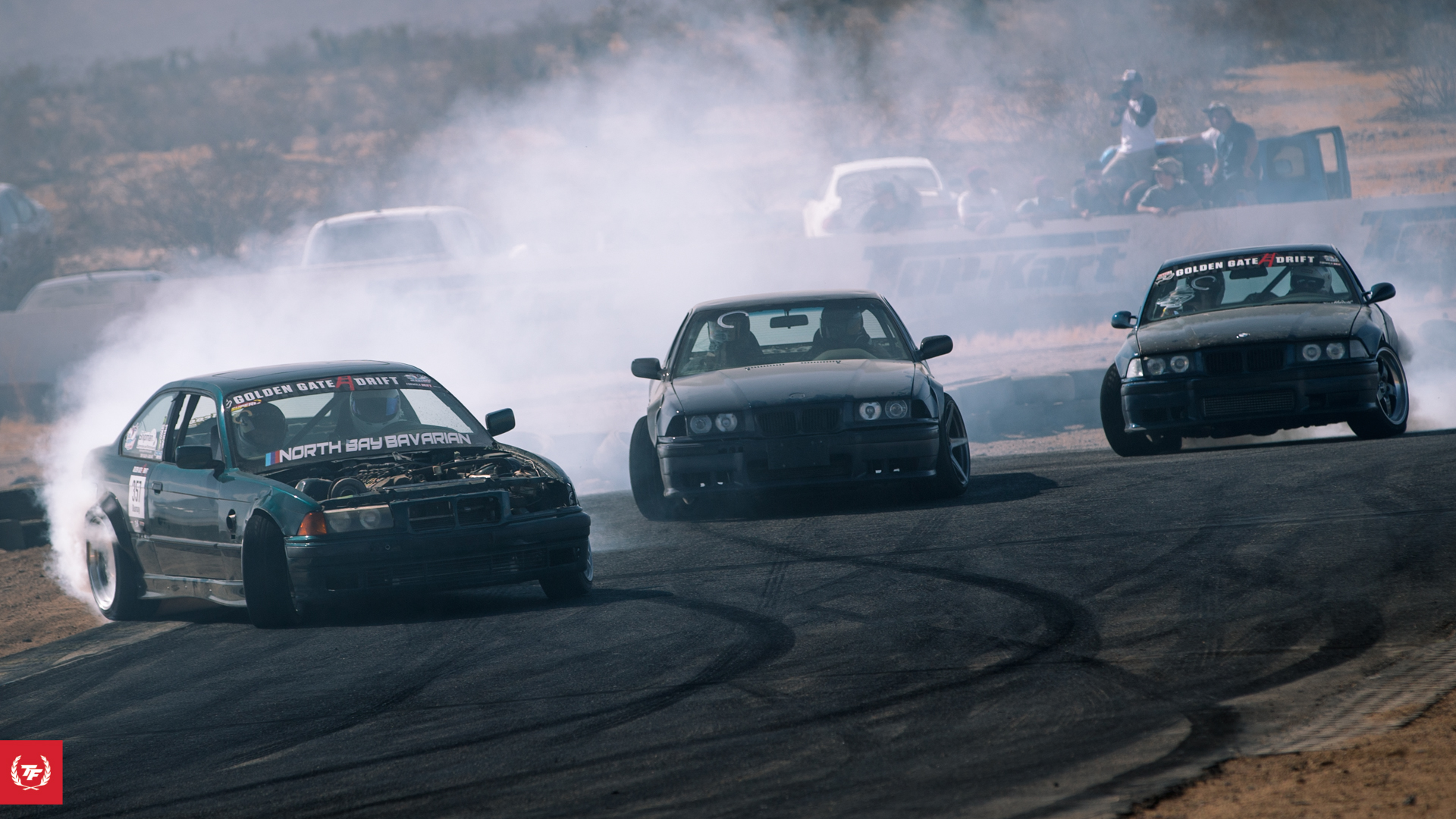 Three BMWs…. well 2 E36s and one S13 that REALLY wants to be an E36. These guys ended up winning the Super D Tandem challenge.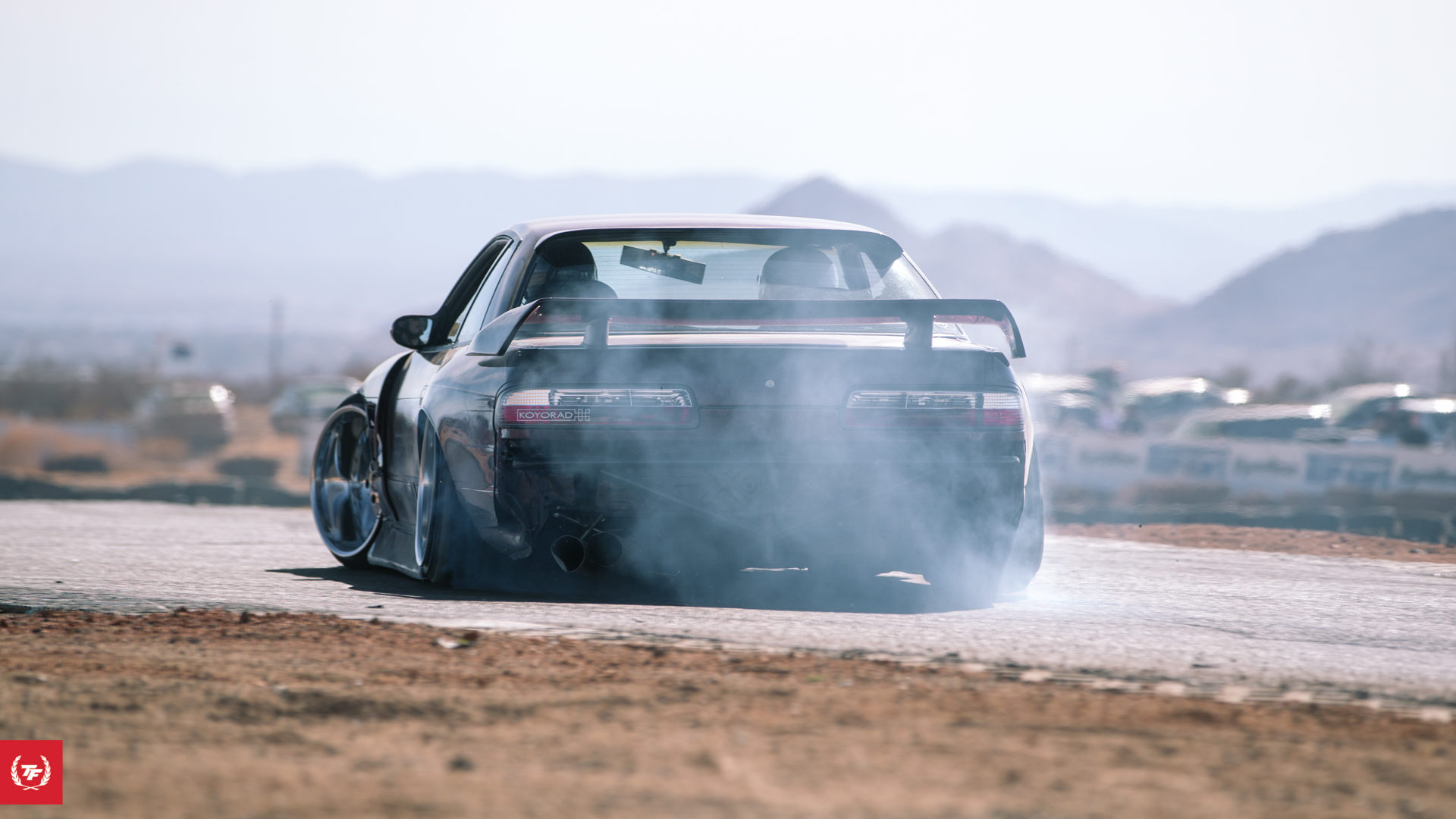 @justin_shreeve of Tandem of Die in his super cool drift machine.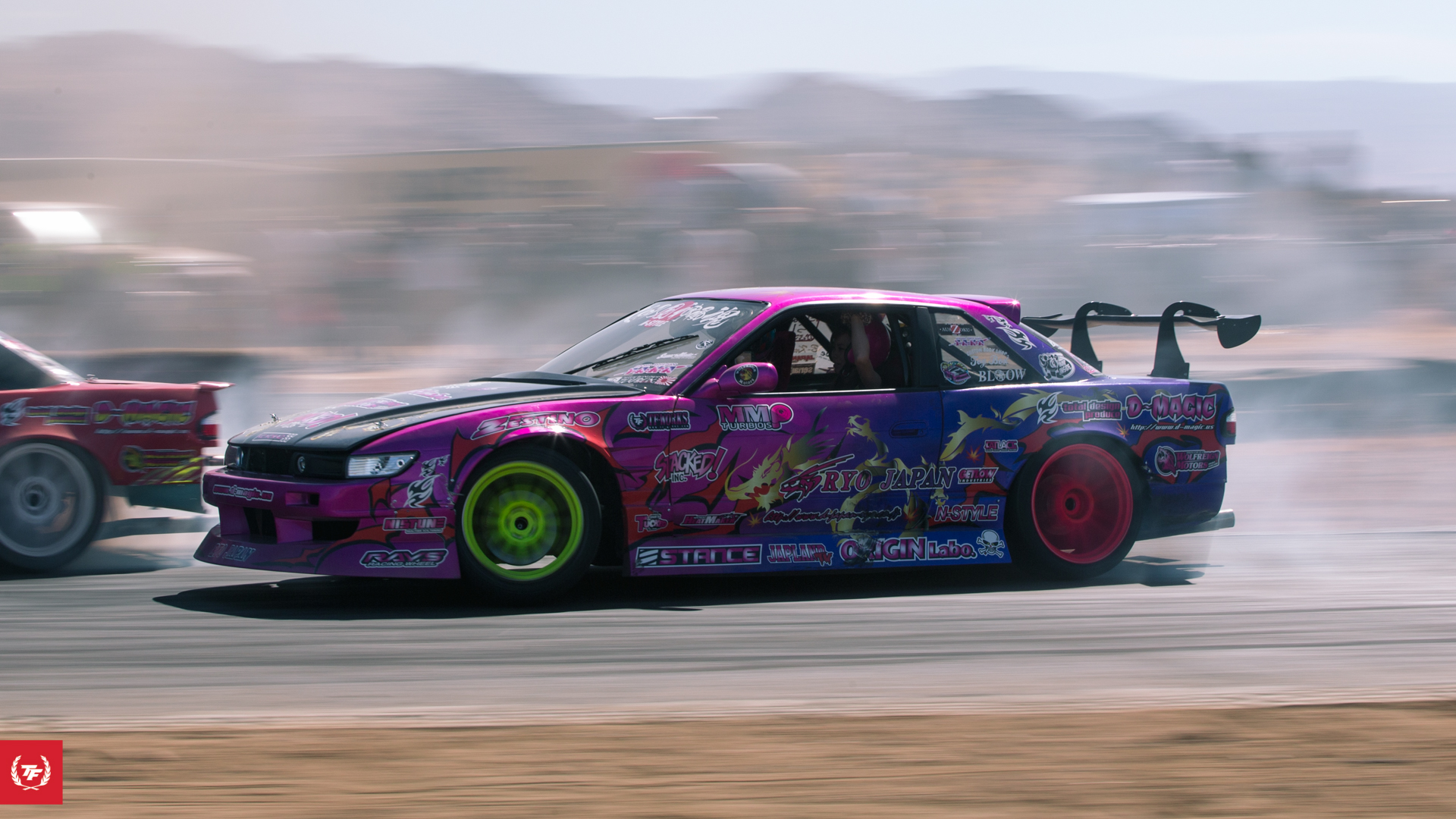 Naoki's driving style was insane to see in person. It's one thing to see it on videos… but to witness it first hand is an experience in itself…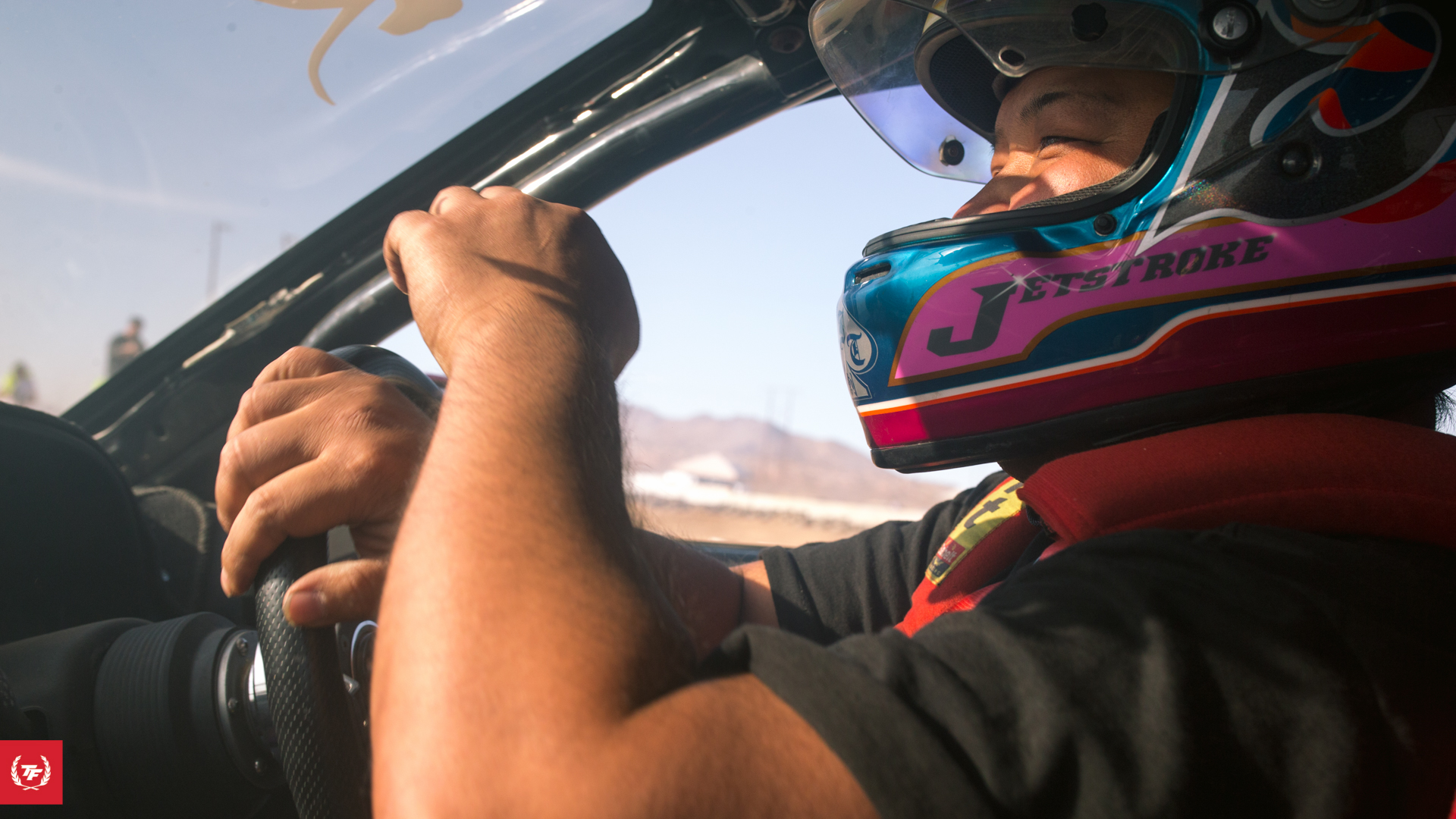 We were able to score the best seat in the house right next to Naoki in his S13 for a ride along (Thank you Shane!). Laughing and grinning the whole time, he was having the time of his life bumping other drivers during tandem. This man loves drifting, plain and simple. I think everyone at the event took a bit of his passion home with them, and definitely won't forget it.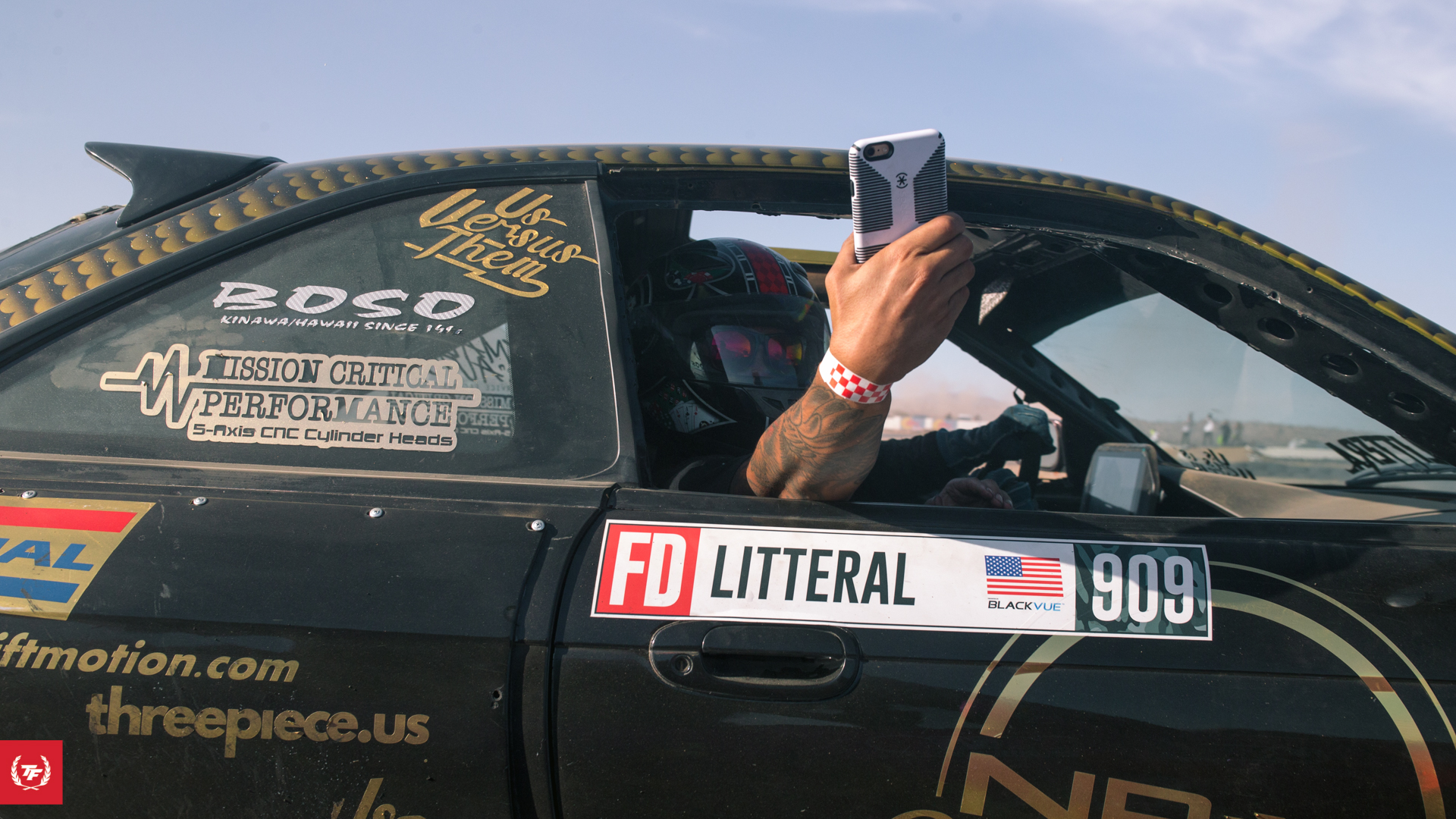 We've seen proximity in American drifting, but Naoki takes it to a different level. I had a 35mm wide lens on, but to put some perspective on the consistent close proximity between Ryan Litteral's S14 and Naoki's Silvia… I could have easily reached out and opened the door of the lead driver…. many times!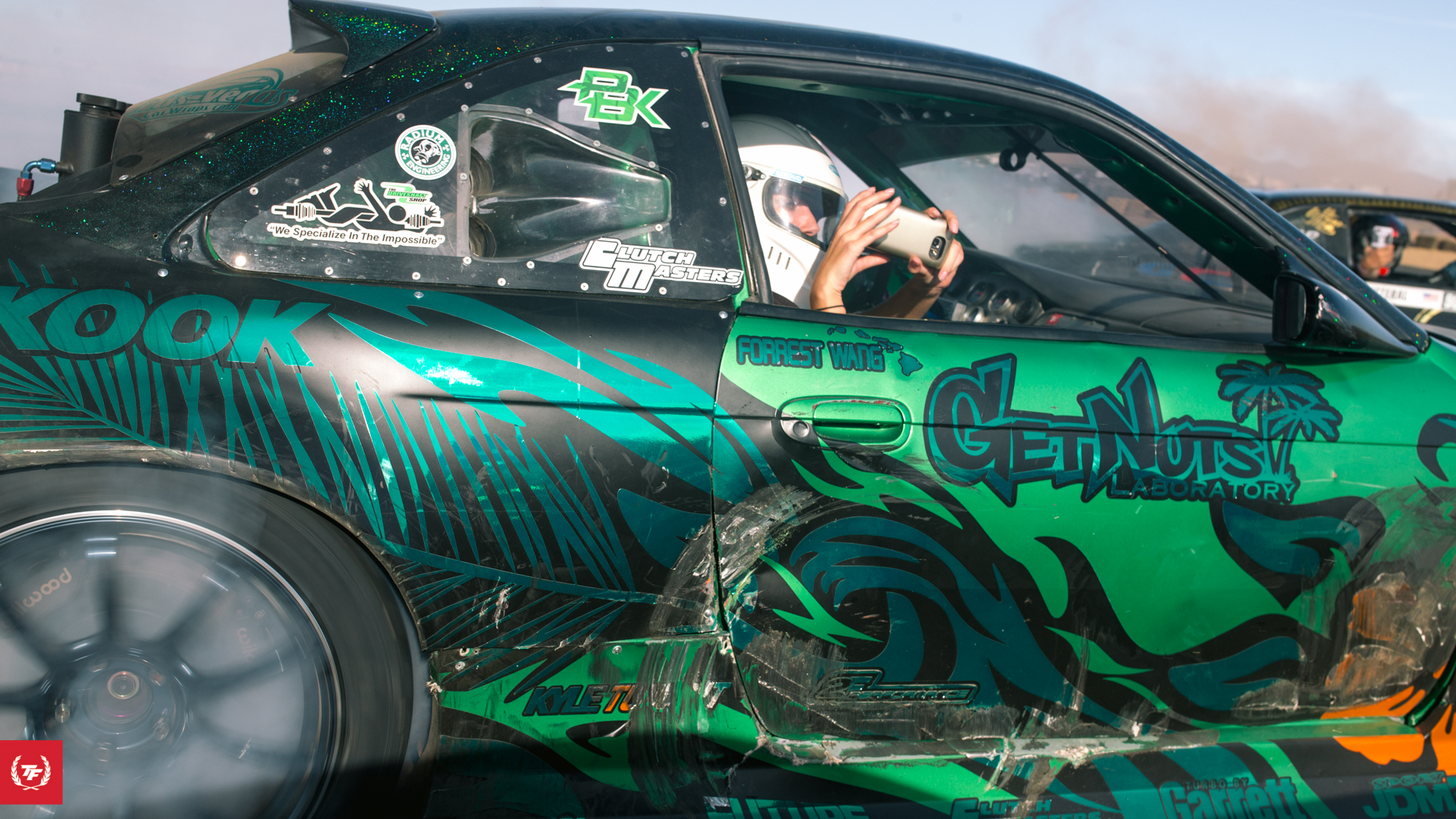 Forrest had some battle scars from FD the previous day, and Naoki gave him a couple more to remember Super D by.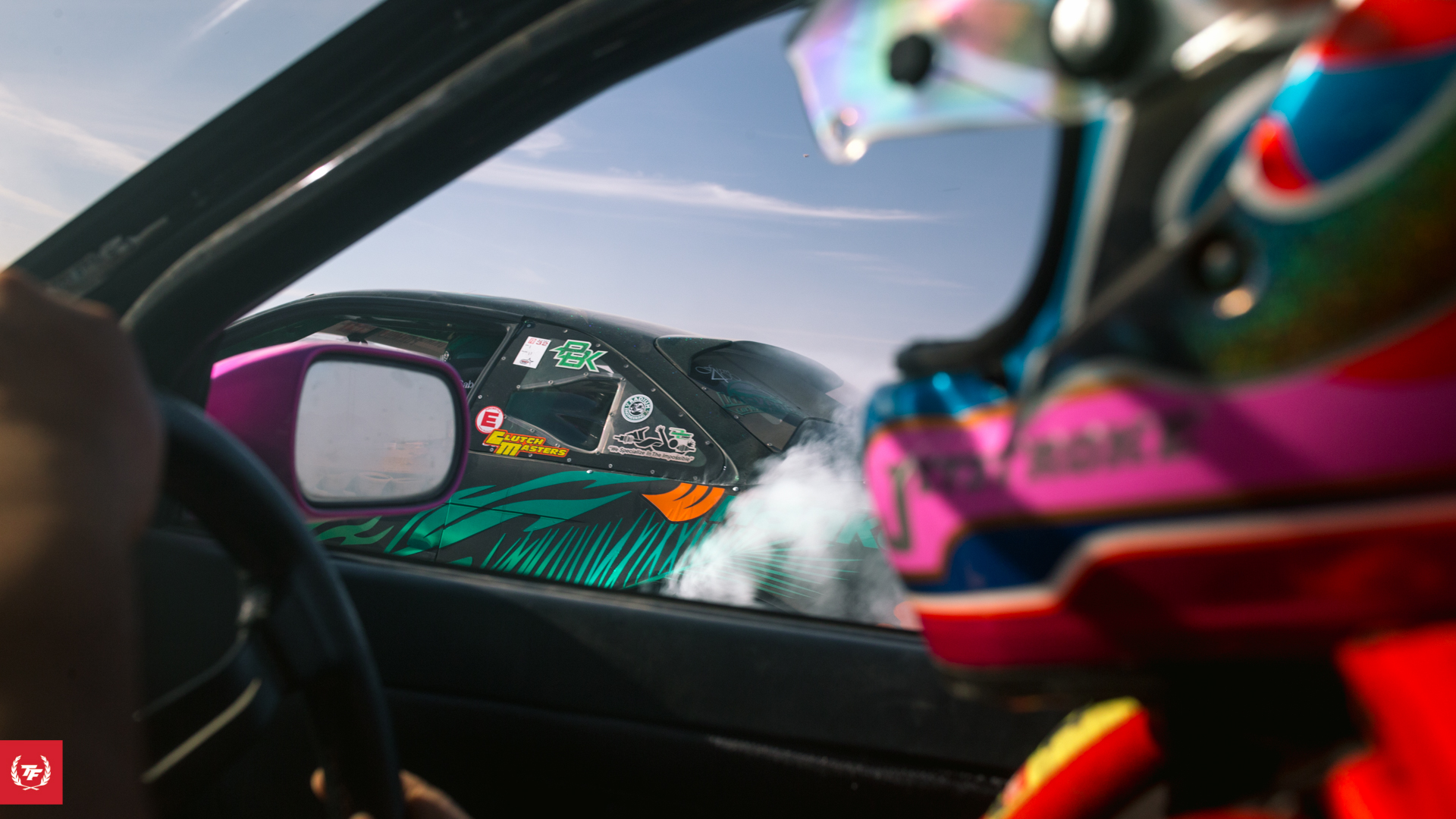 Naoki liked Forrest's driving , saying it was a very Japanese style. He asked to drive with Forrest more throughout the day.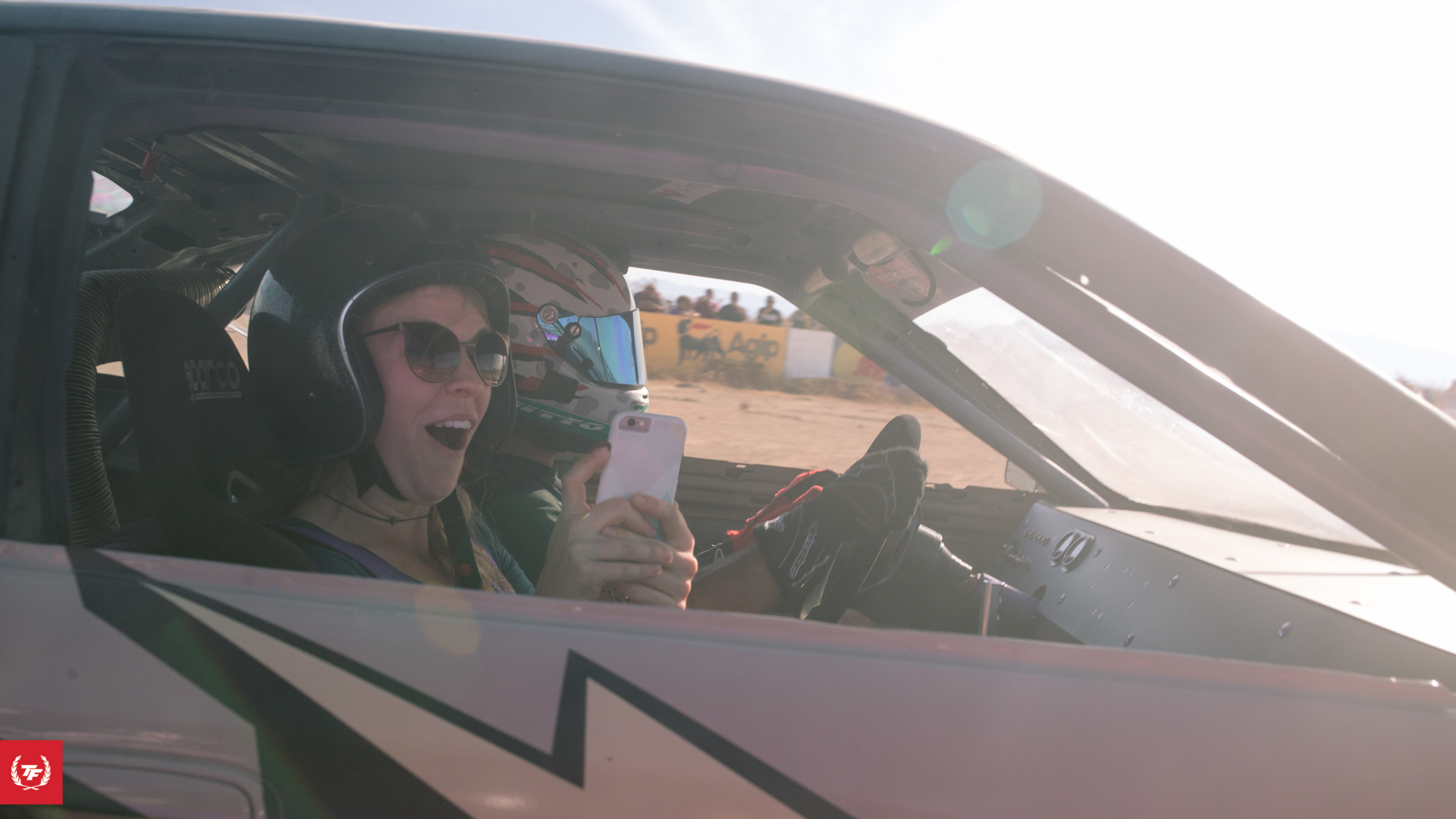 We chased down Matt Powers and I think slightly scared his passenger. I don't think she was expecting us to get so close and give Matt a few love taps.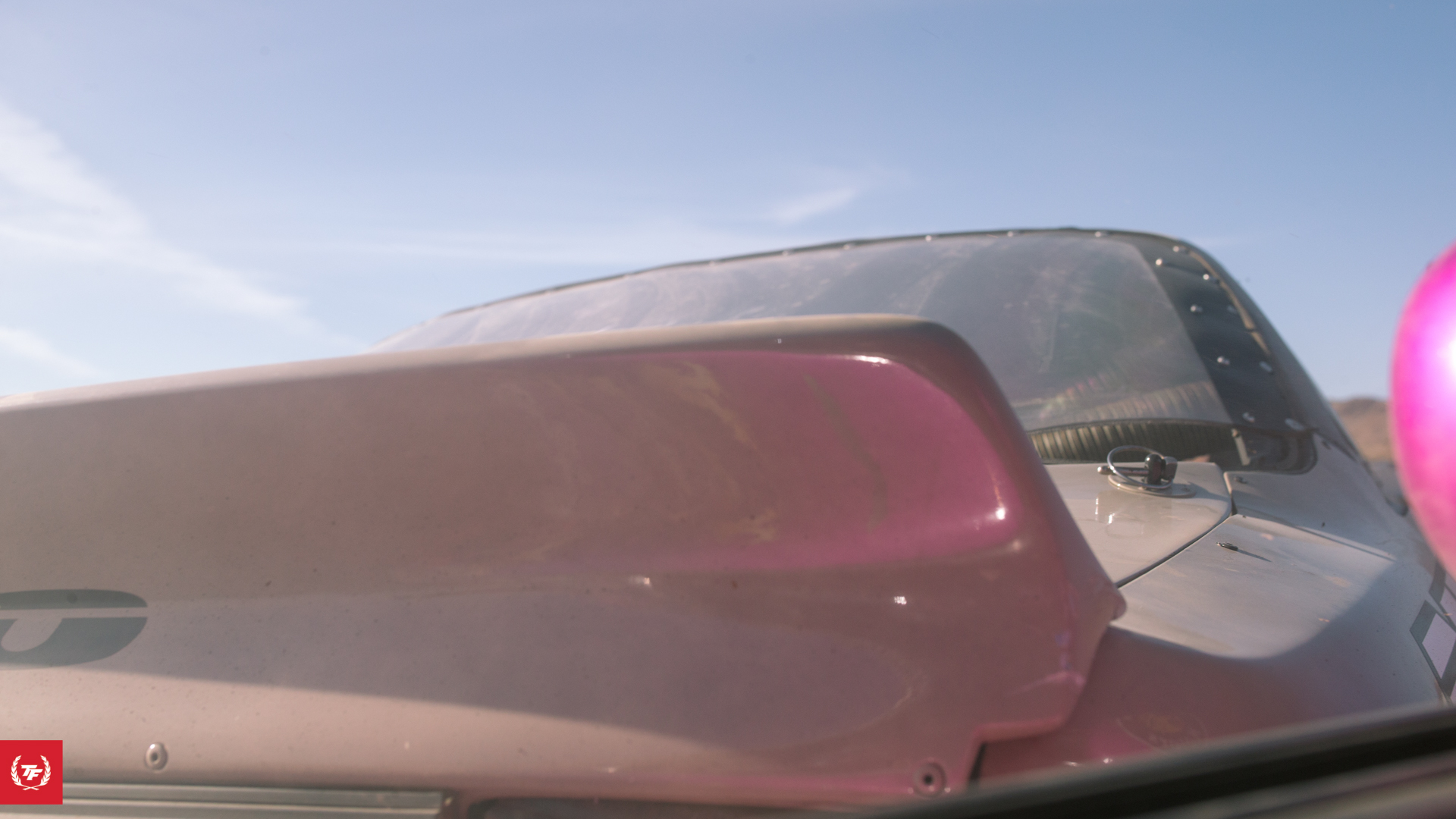 Yes… that is Naoki's mirror that managed to get pushed in when Naoki was on Powers' S14. We were so close it was insane.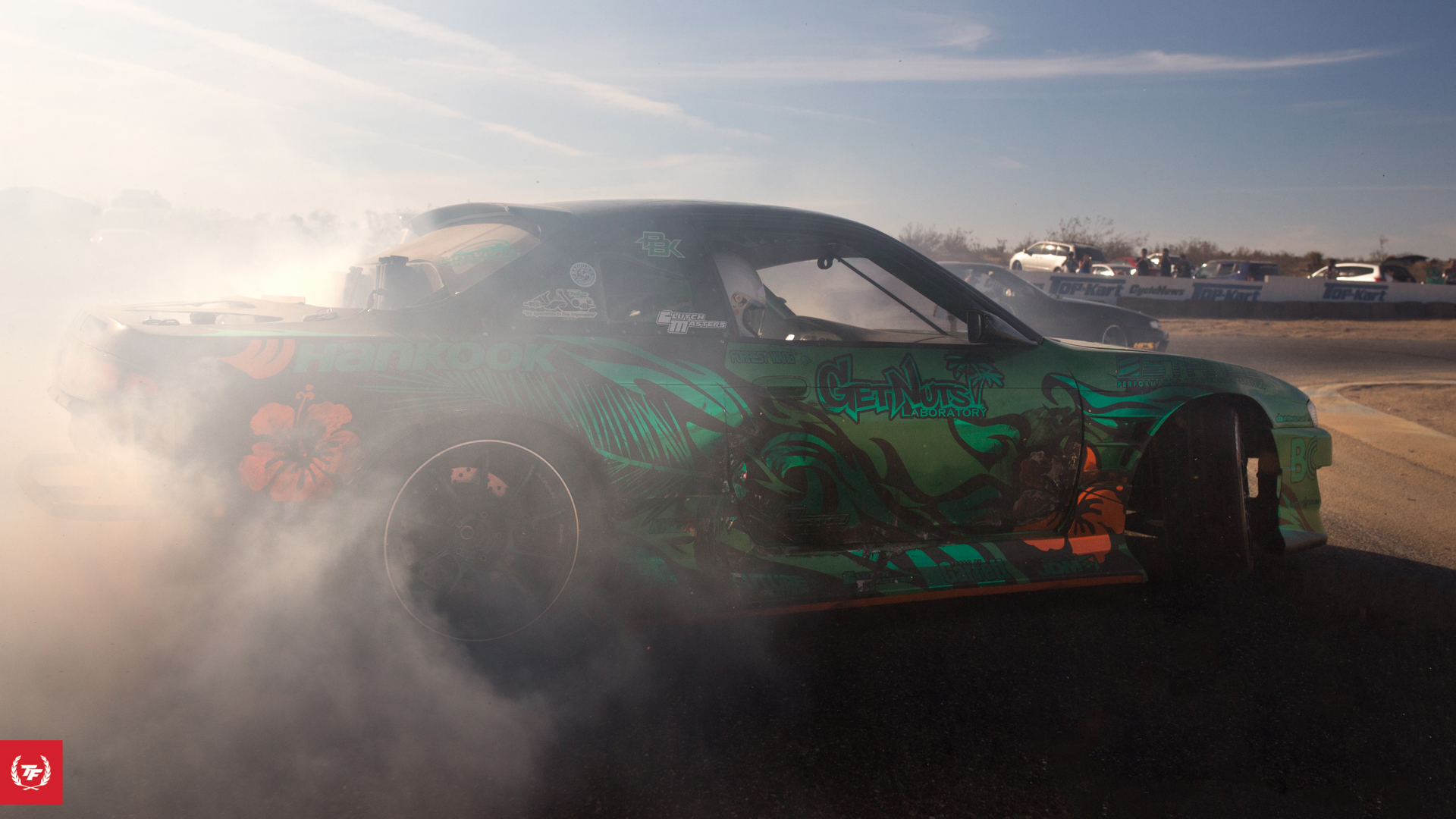 Car to car shot from Naoki to Forrest.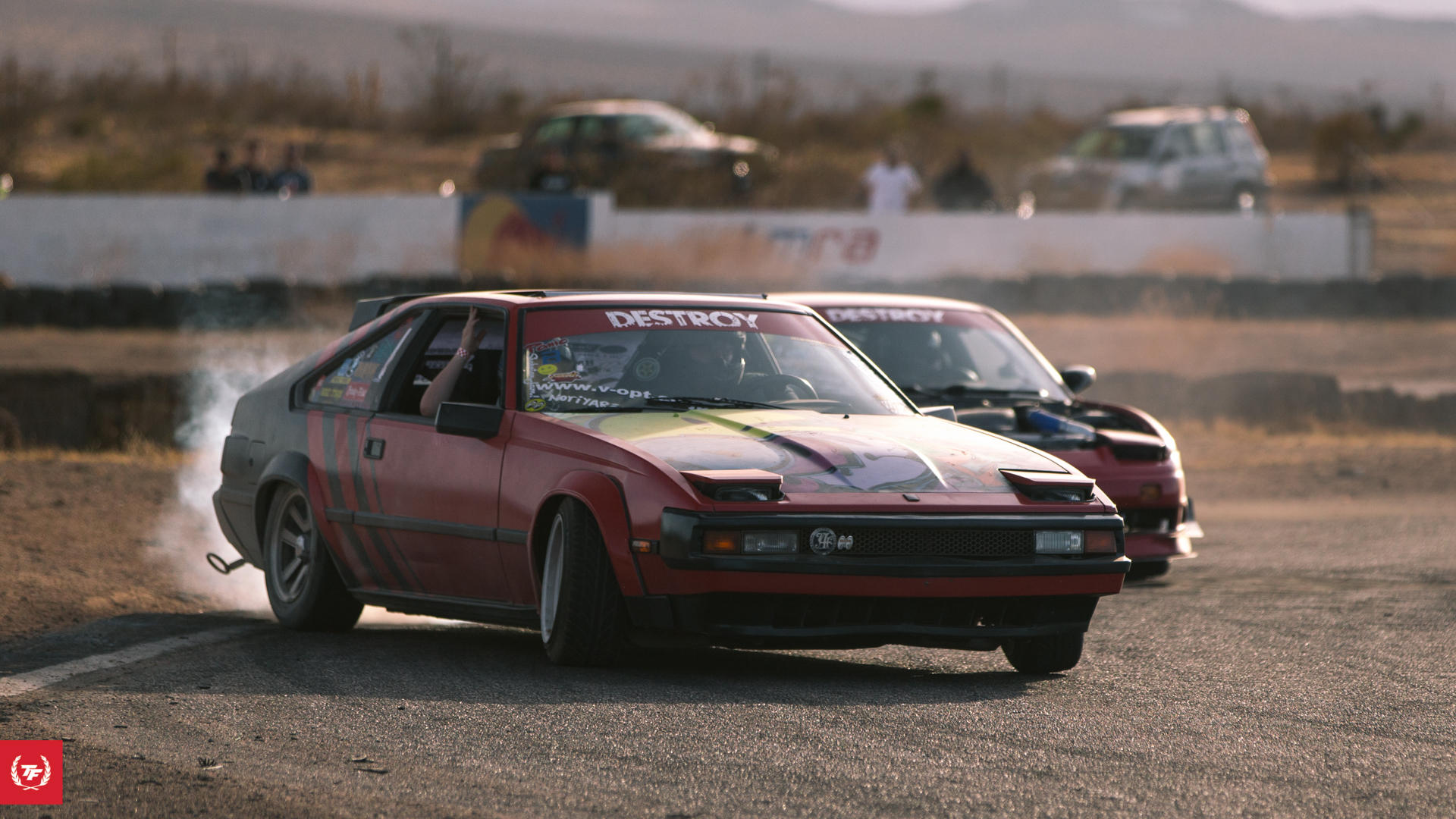 Destroy!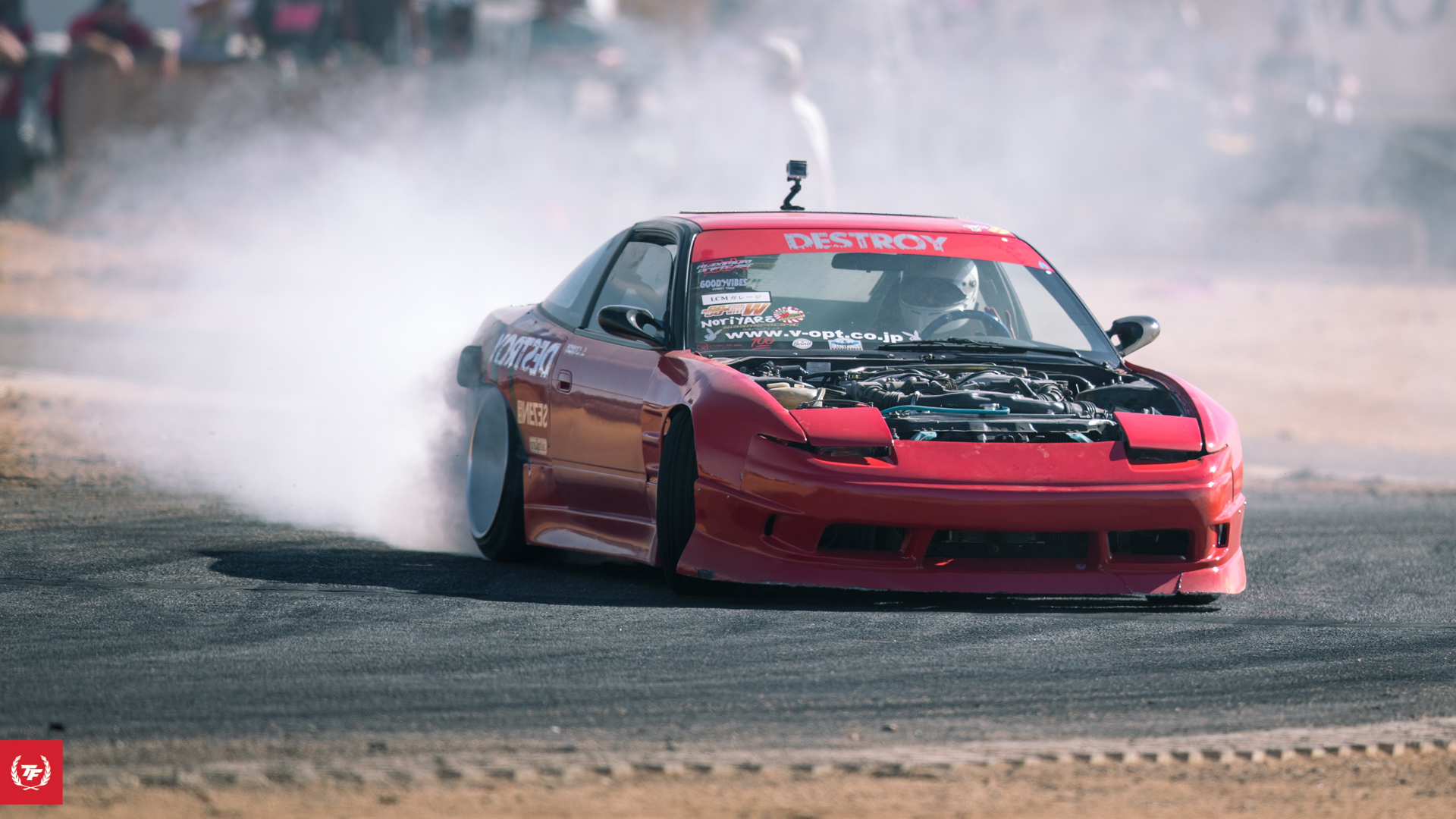 Destroy some more!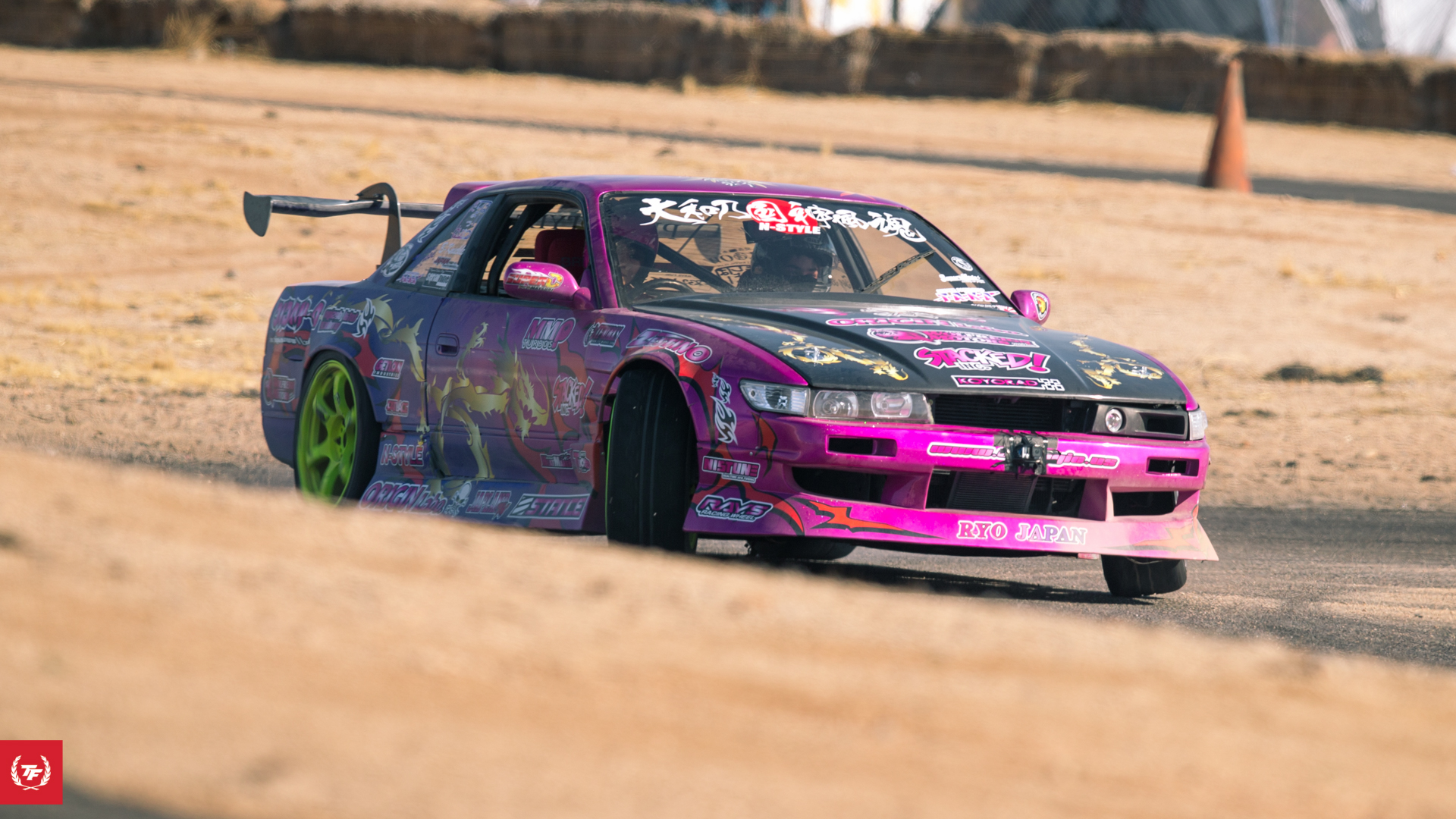 Naoki's pupil took the Silvia out for a few runs as well.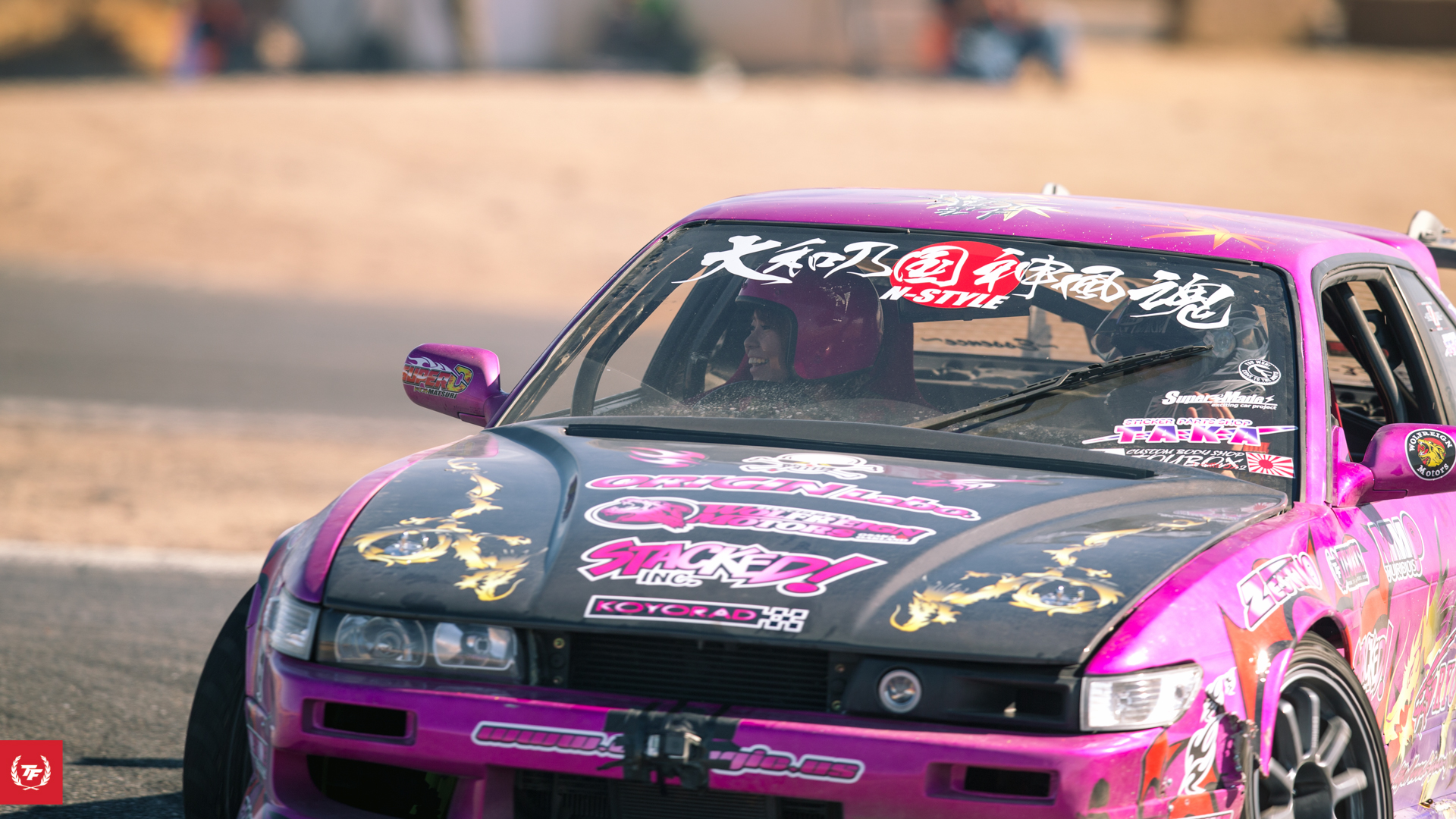 Go Miki!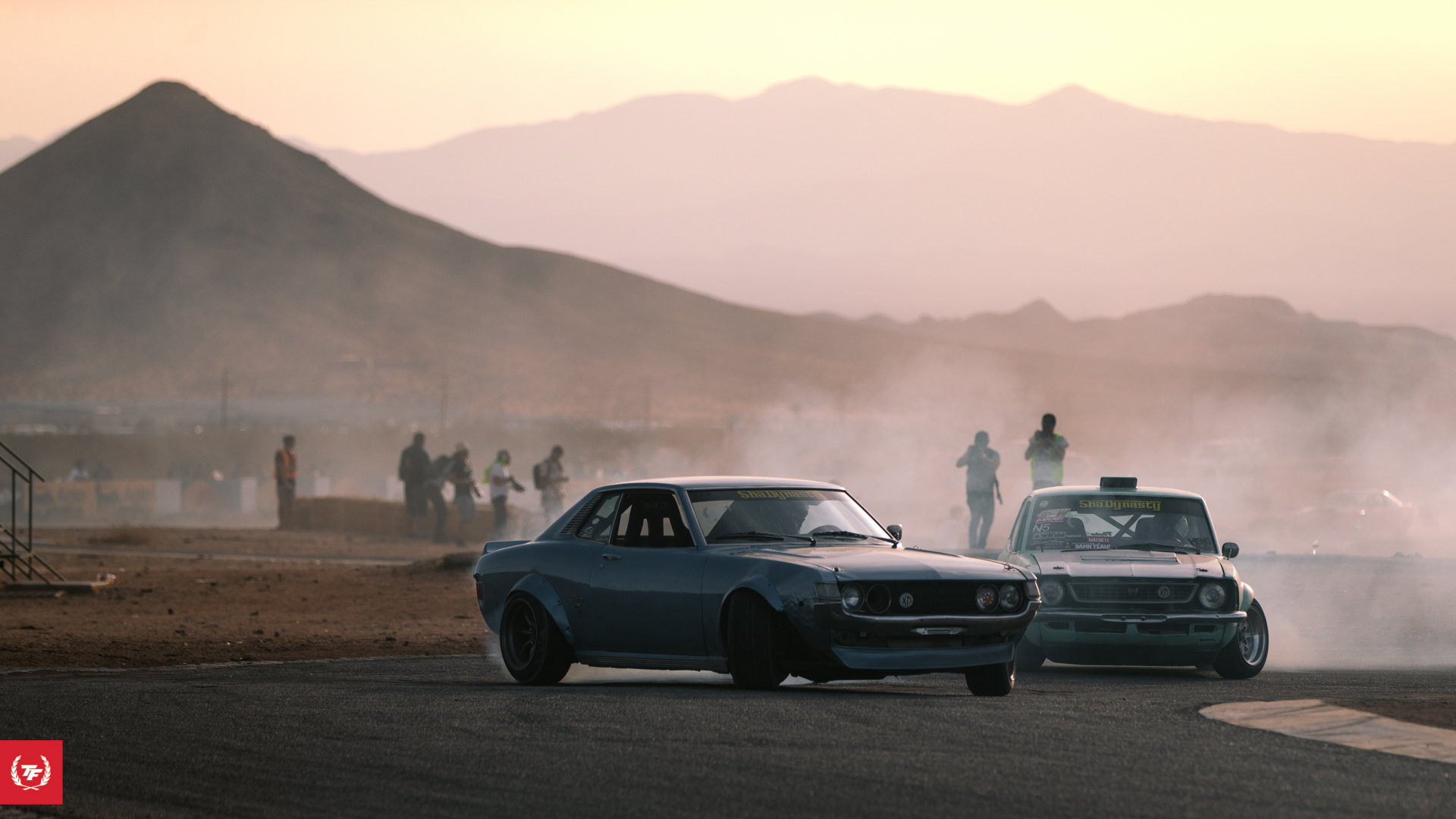 ShaDynasty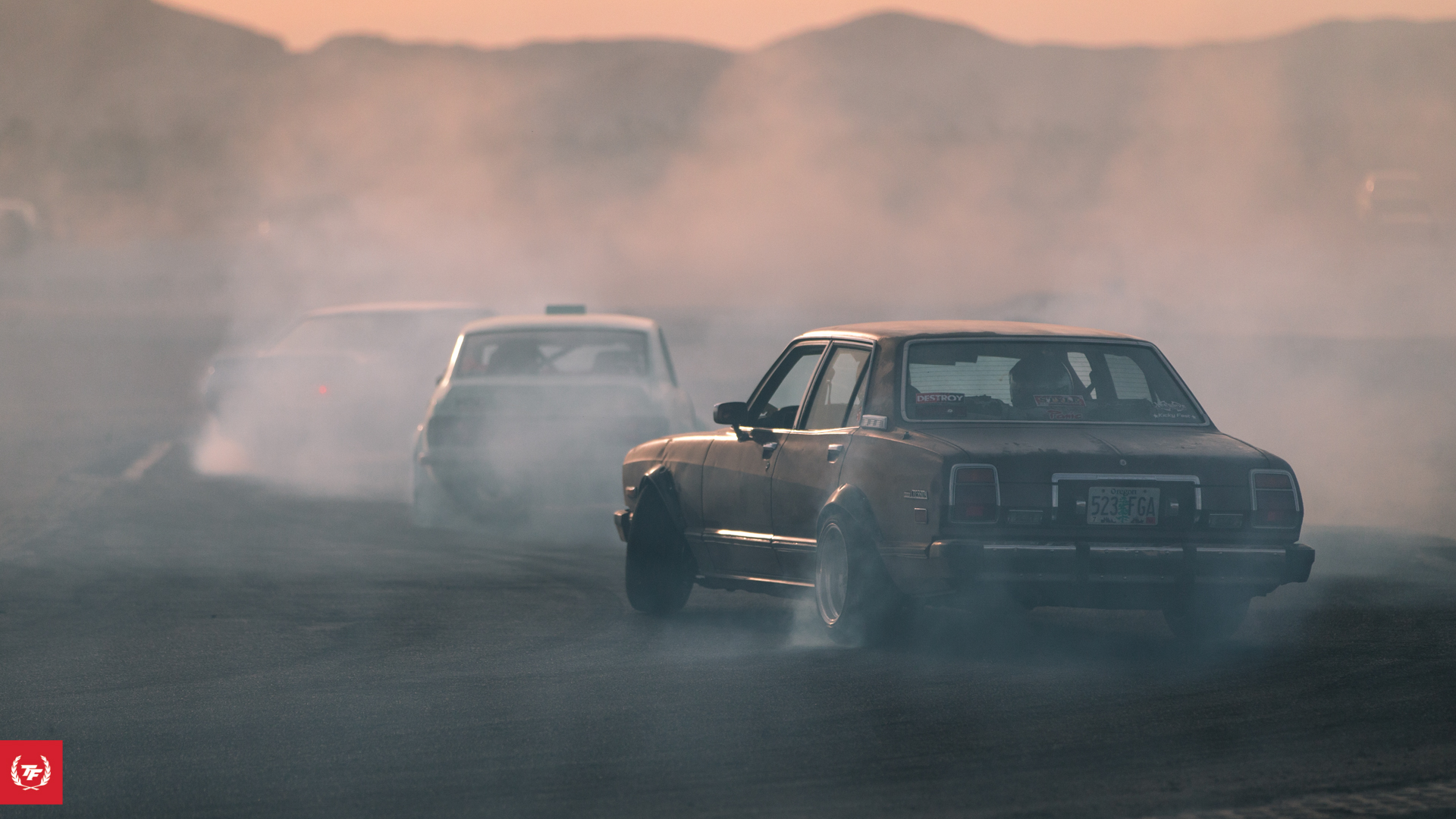 1970s until forever!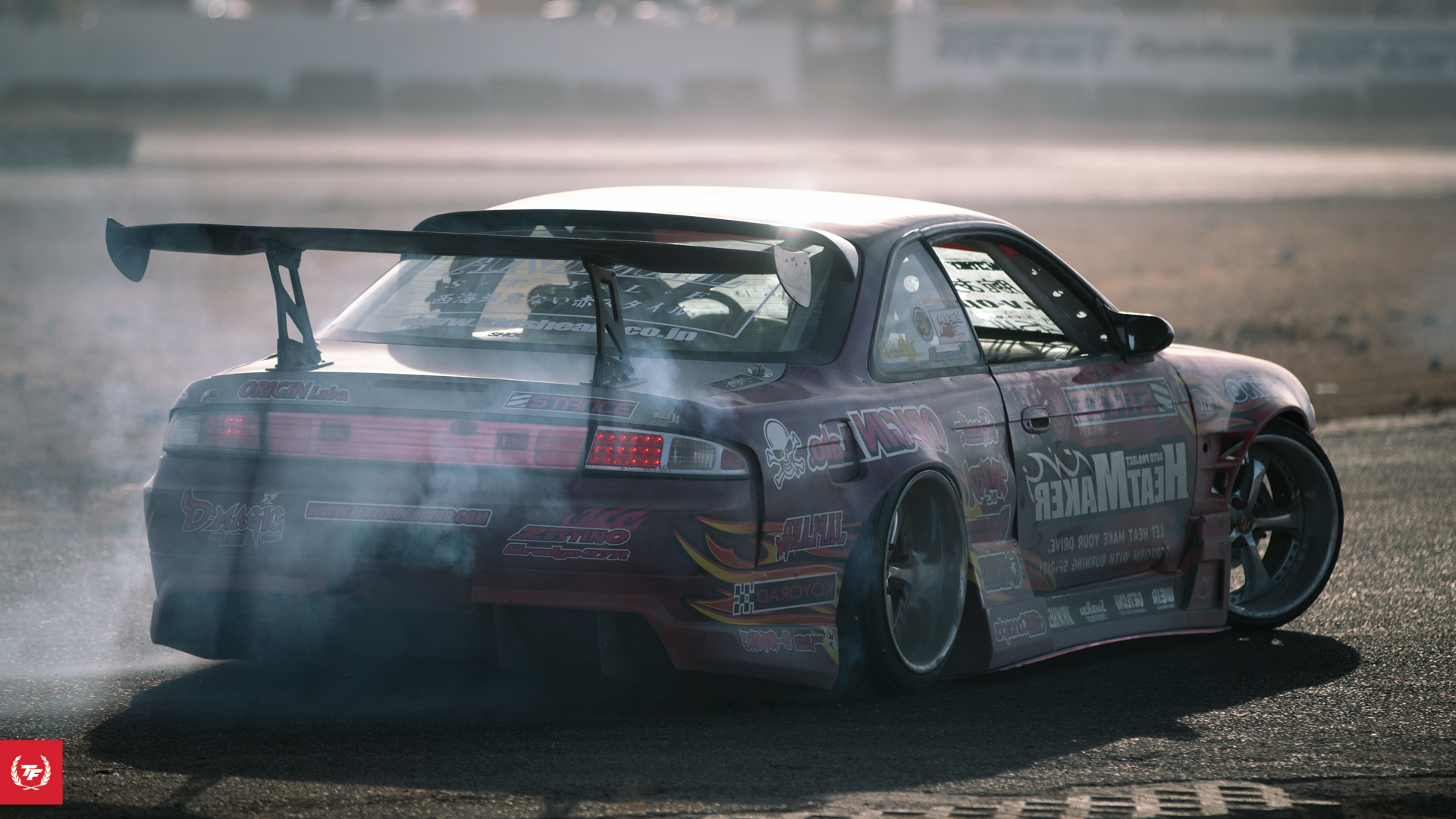 Julian's latest look for his S14.5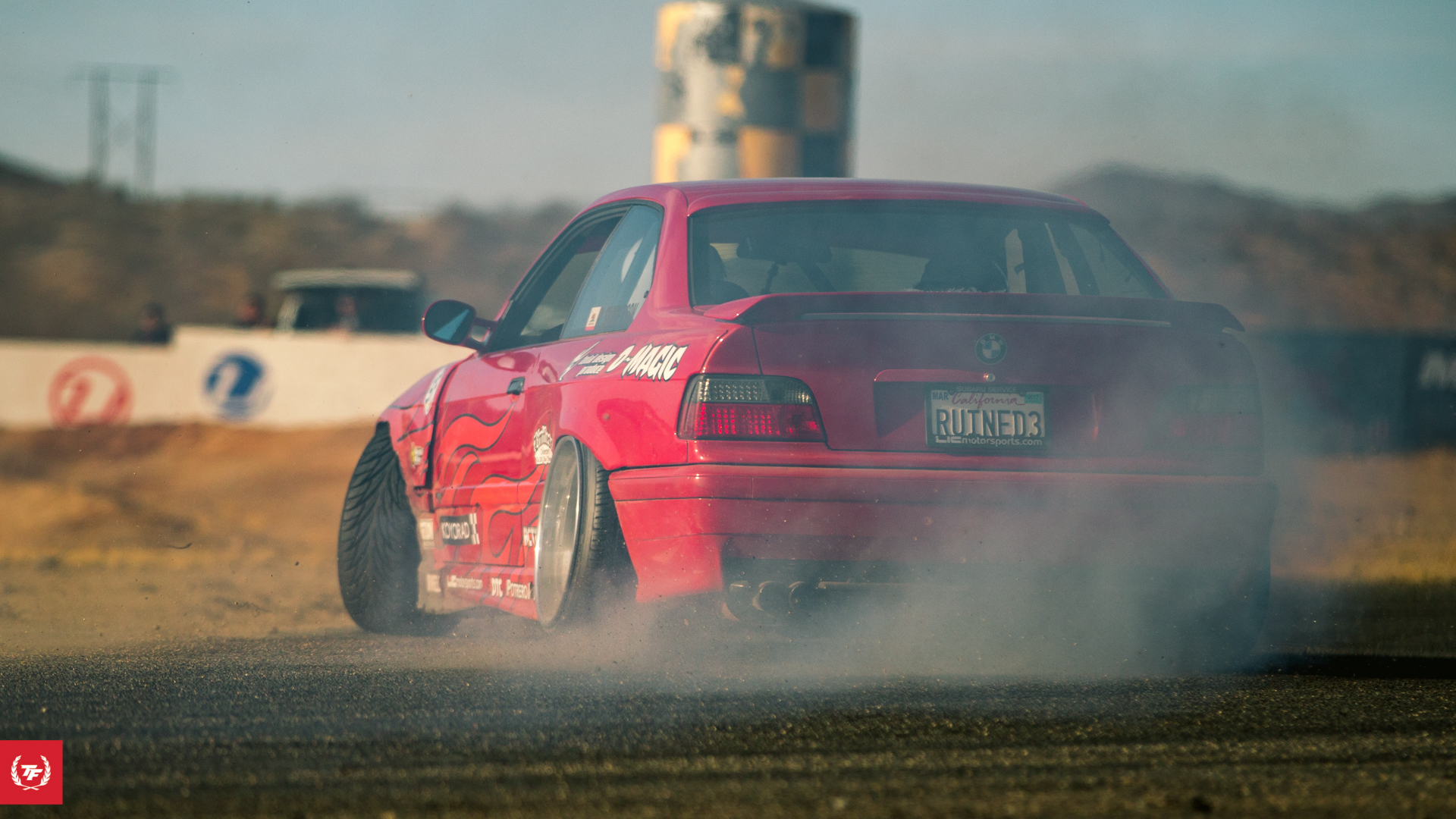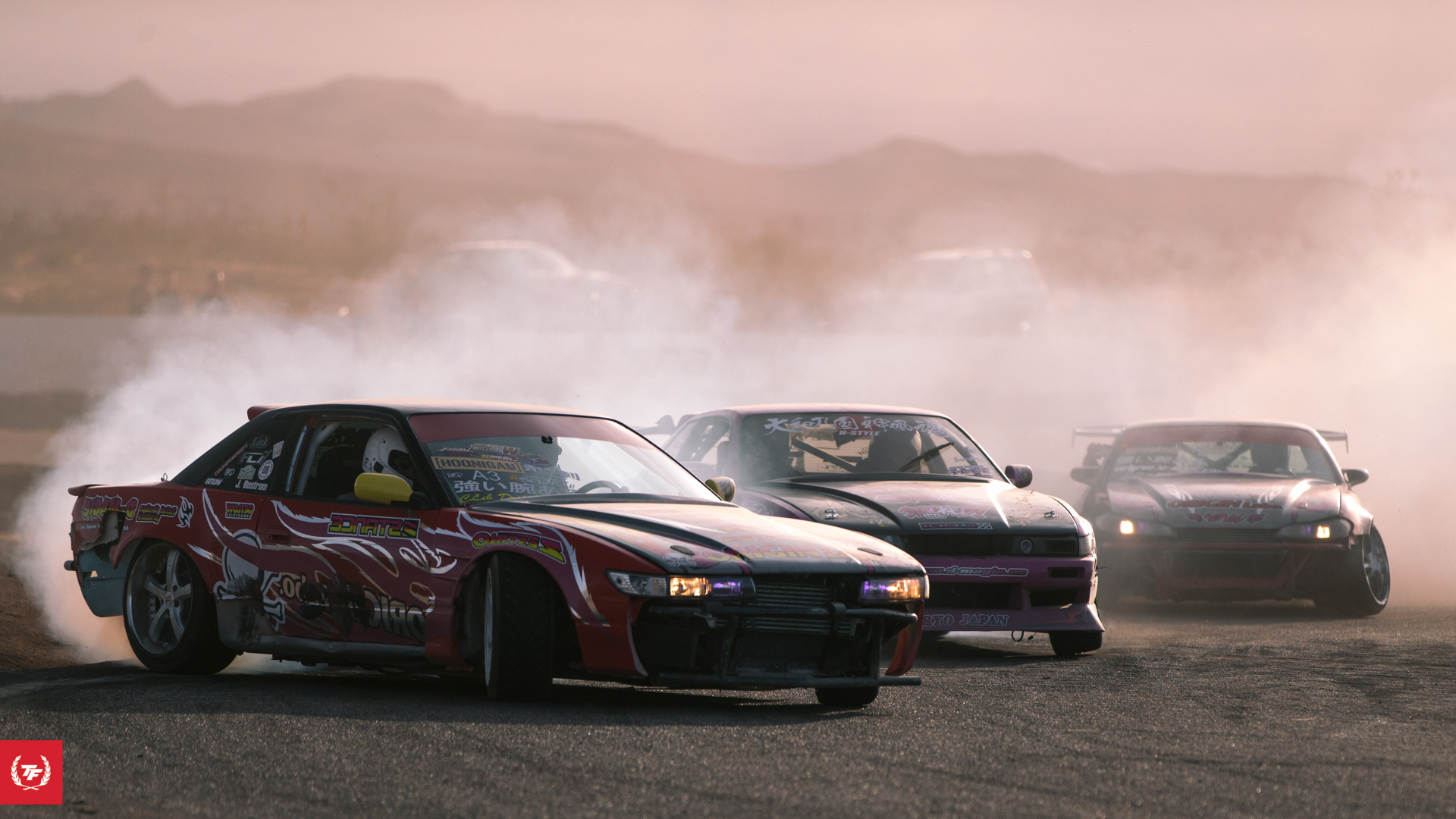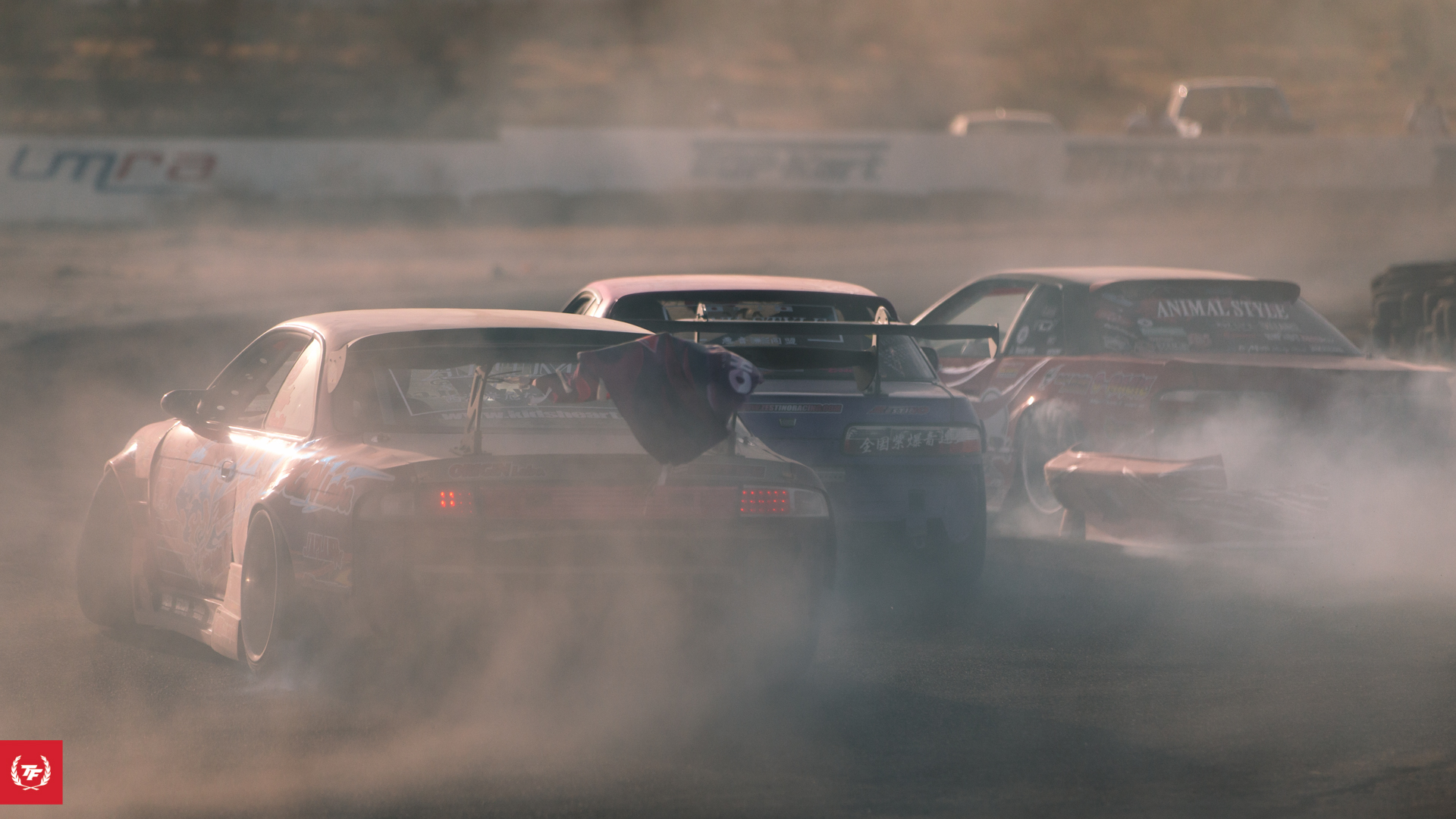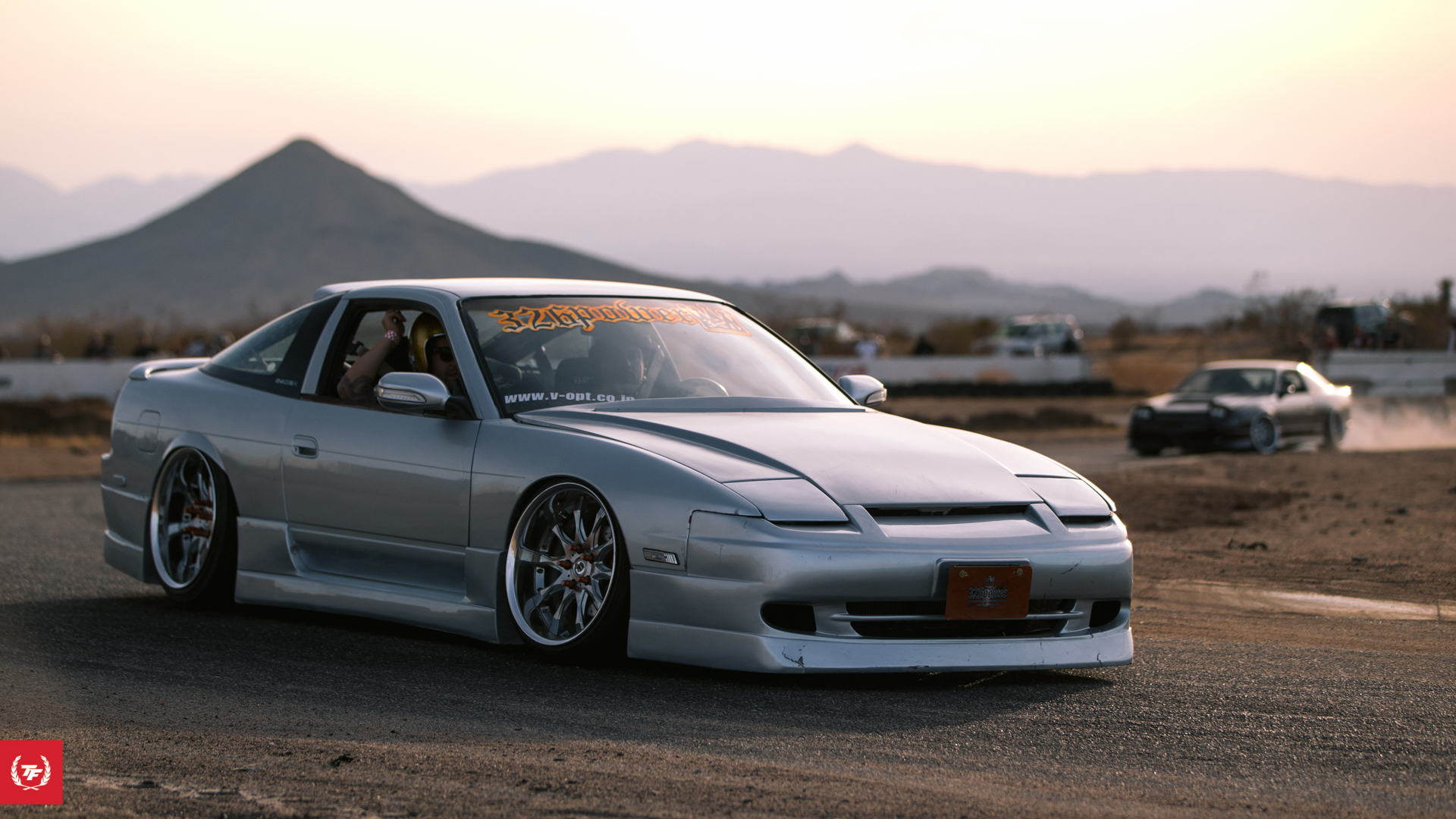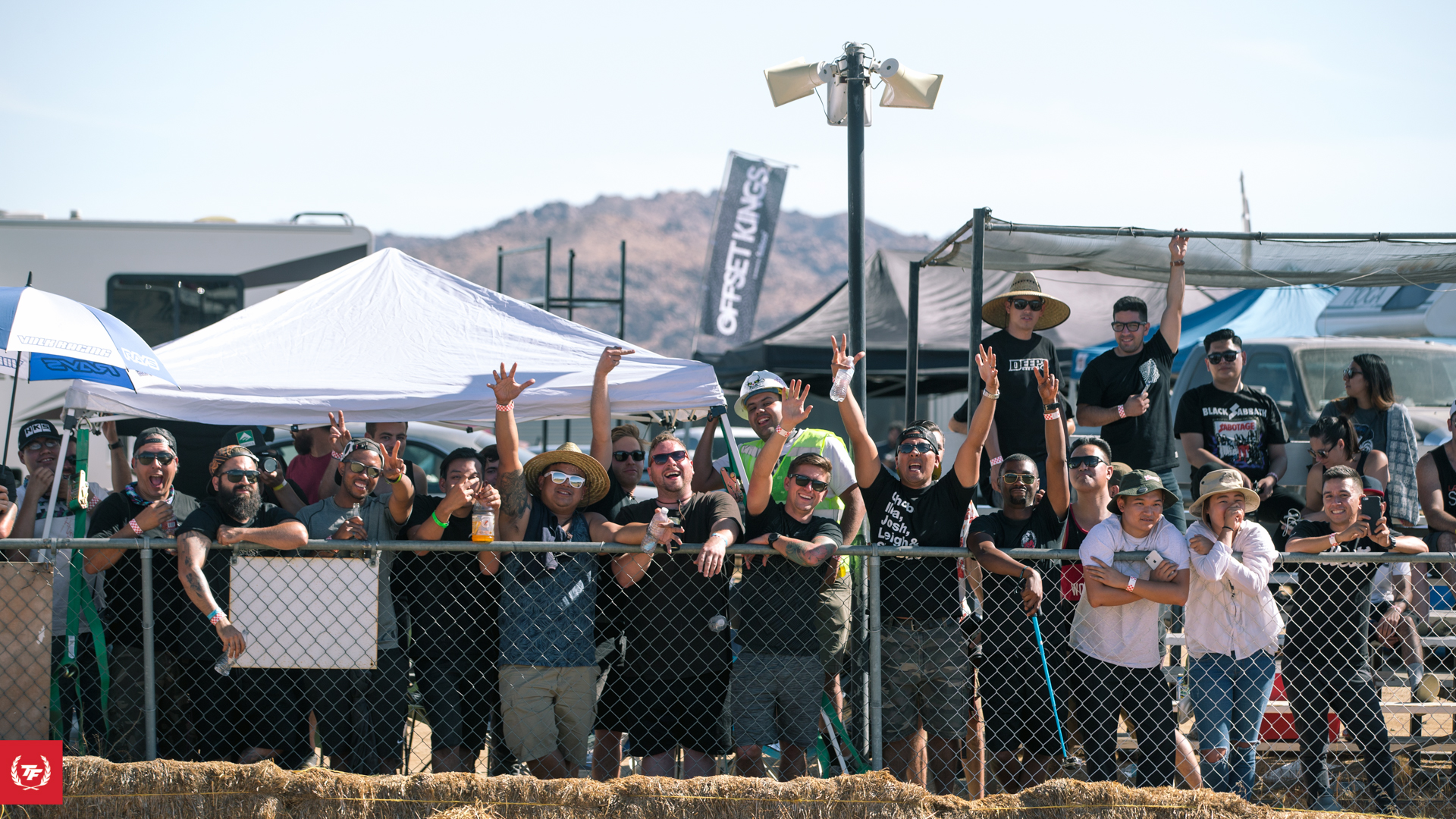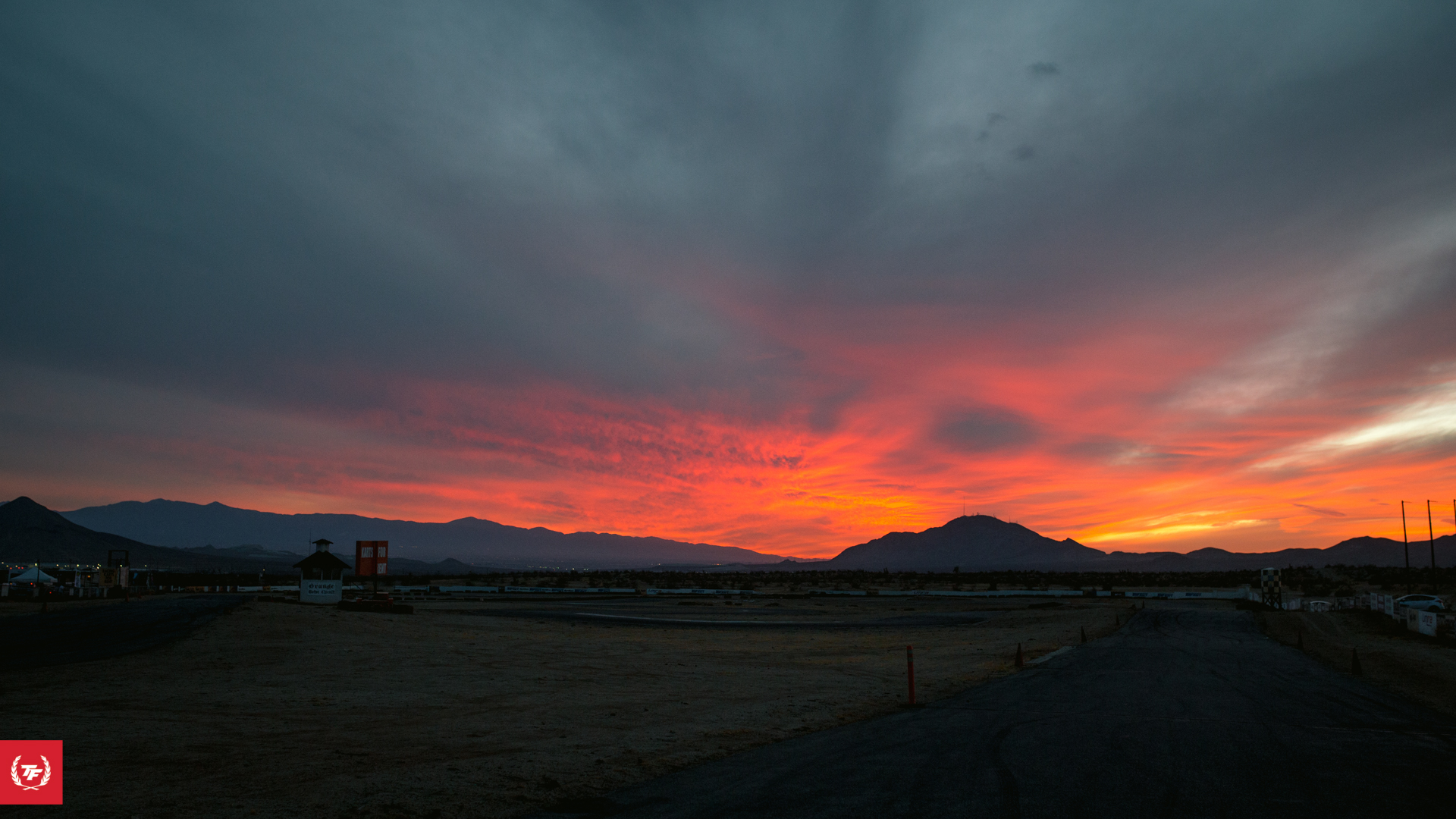 Thanks to everyone for putting in hard work to make the event a success, we were happy to be a part of it and can't wait to see what's next!