Offset Kings returns to the Chicago area! Our friends over at JDM Chicago and Fatlace worked with GridLife to bring this exclusive car showcase to our area. Featuring a few familiar cars and other new ones, there was a broad range of cars present on the grass. Check out our photo coverage of a few of the cars from this past weekend!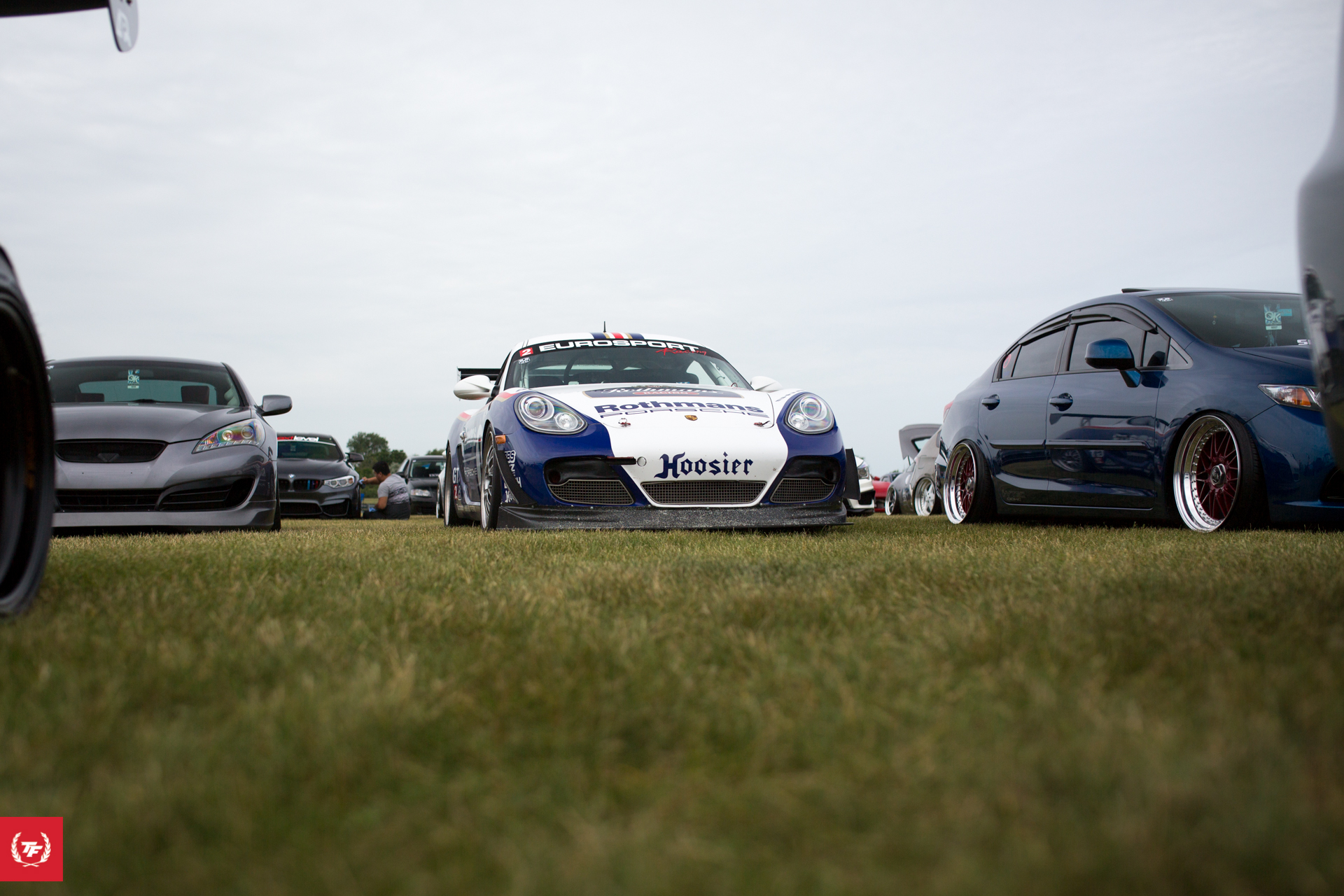 ---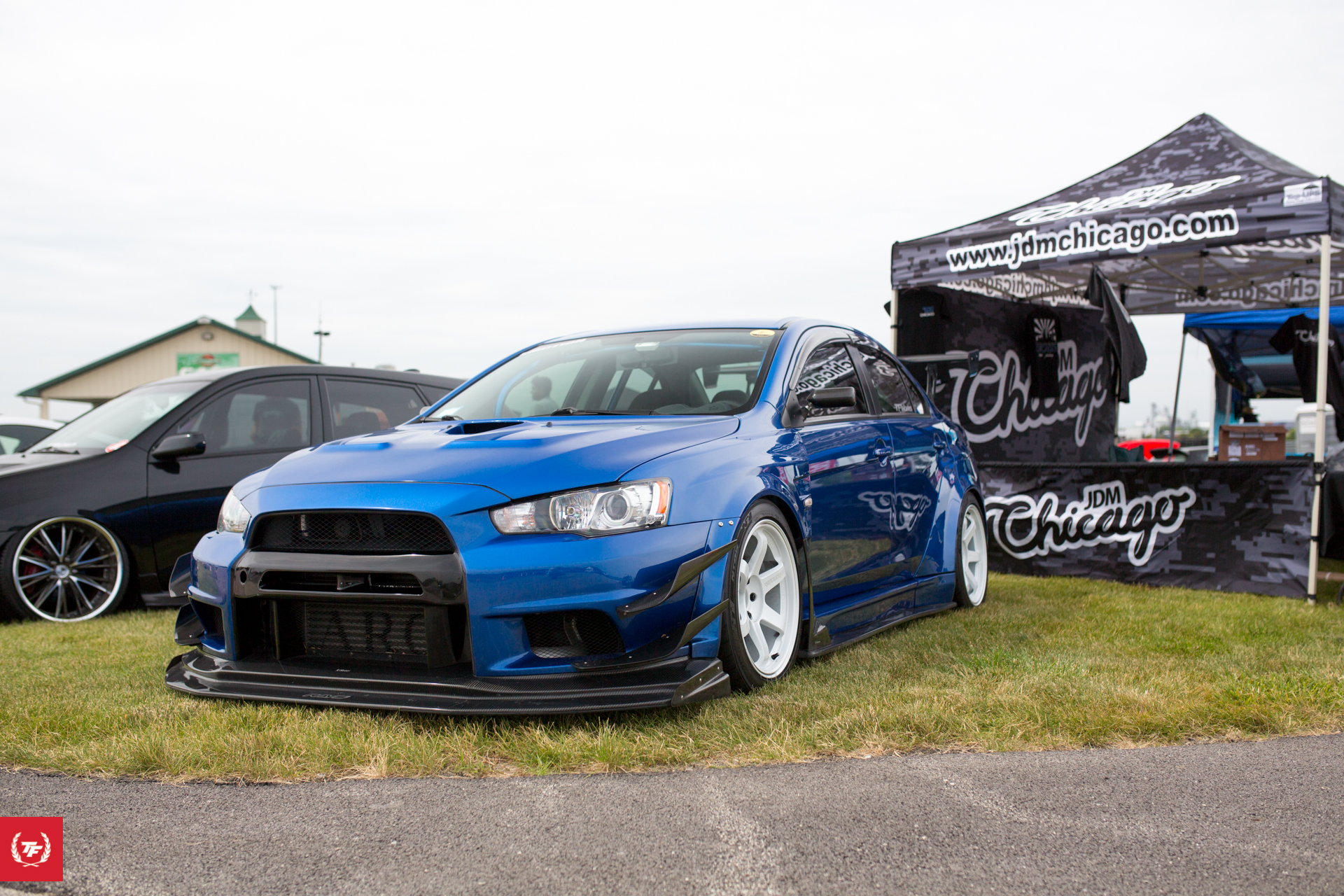 We wandered over to the JDMC booth to say hi and work our way across the field of cars. Here is Mike's Evo X on TE37RTs. Can these wheels look bad? We don't think so.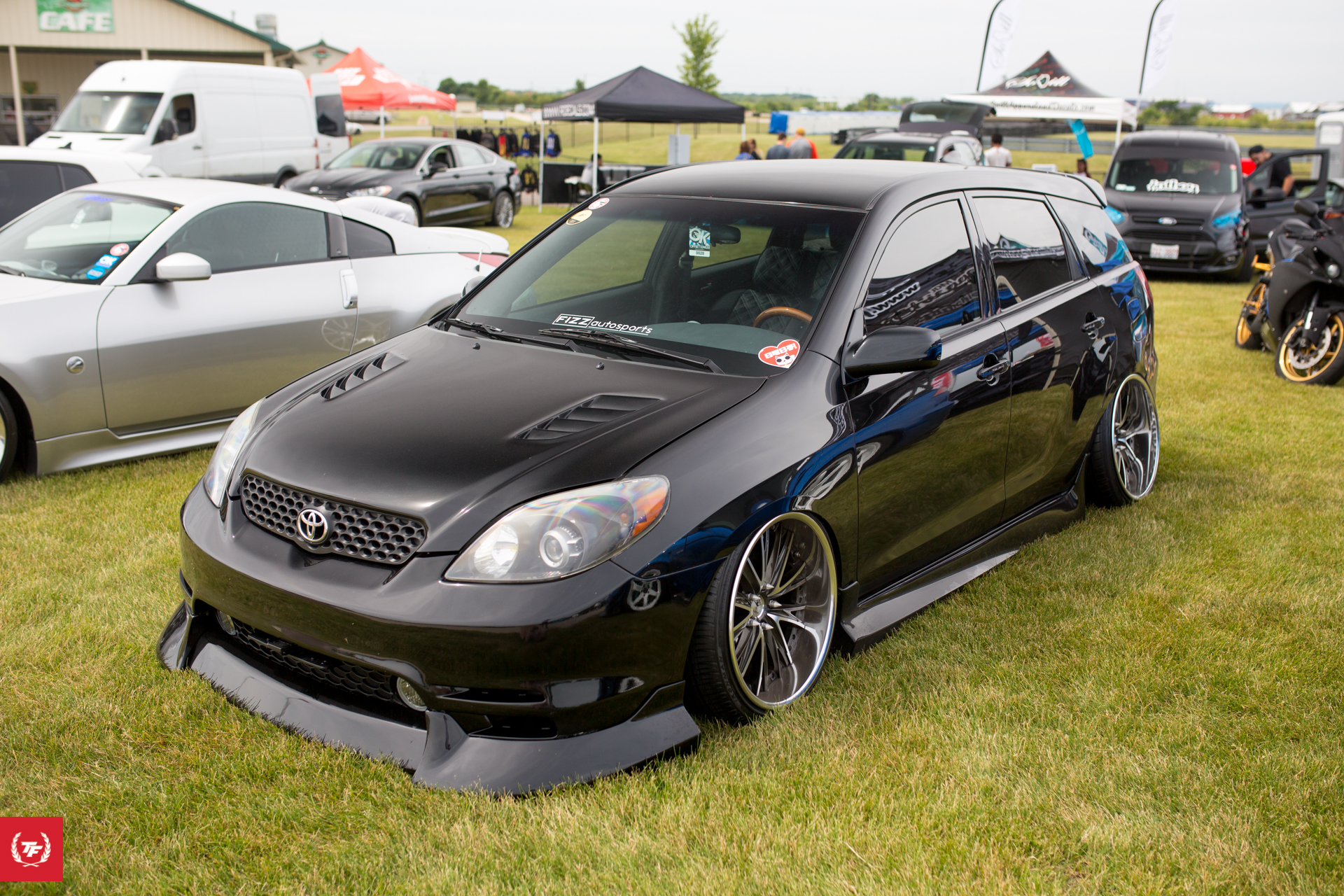 Neat little Toyota Matrix that was at the show, really aggressive fitment.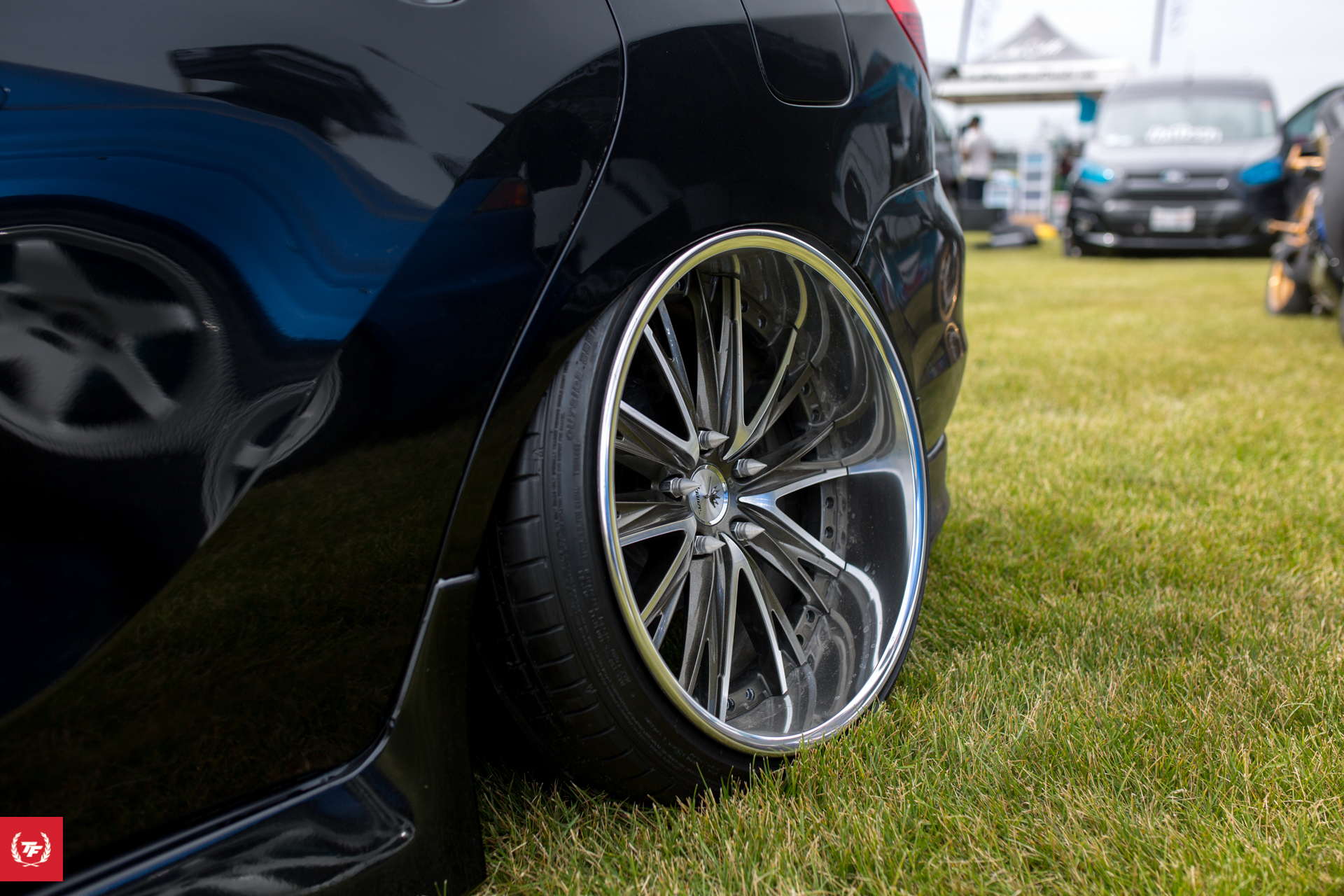 Right on the quarter panel!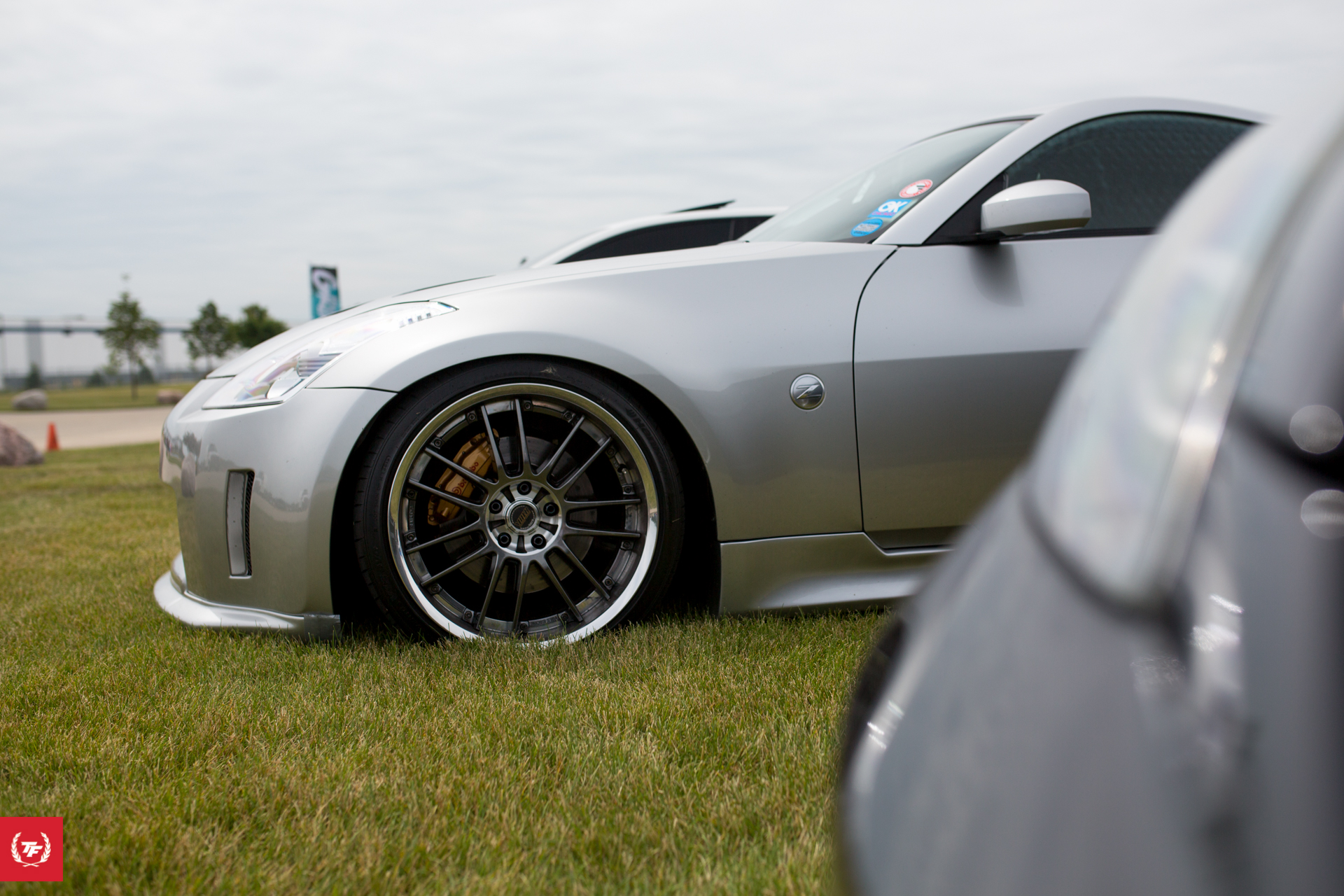 Nice RE30s on this 350Z.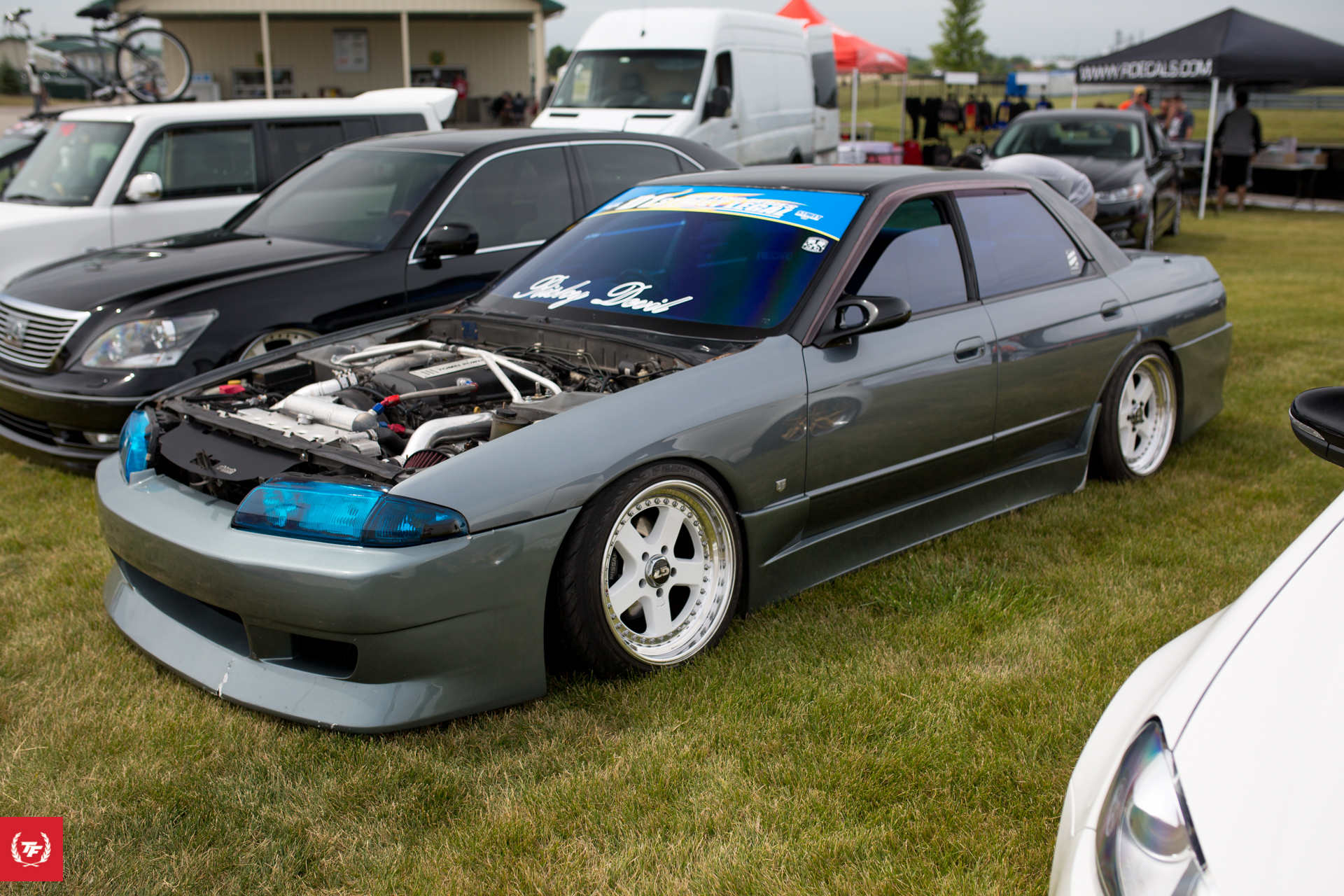 AJ of Risky Devil brought out his 4 door drift mobile.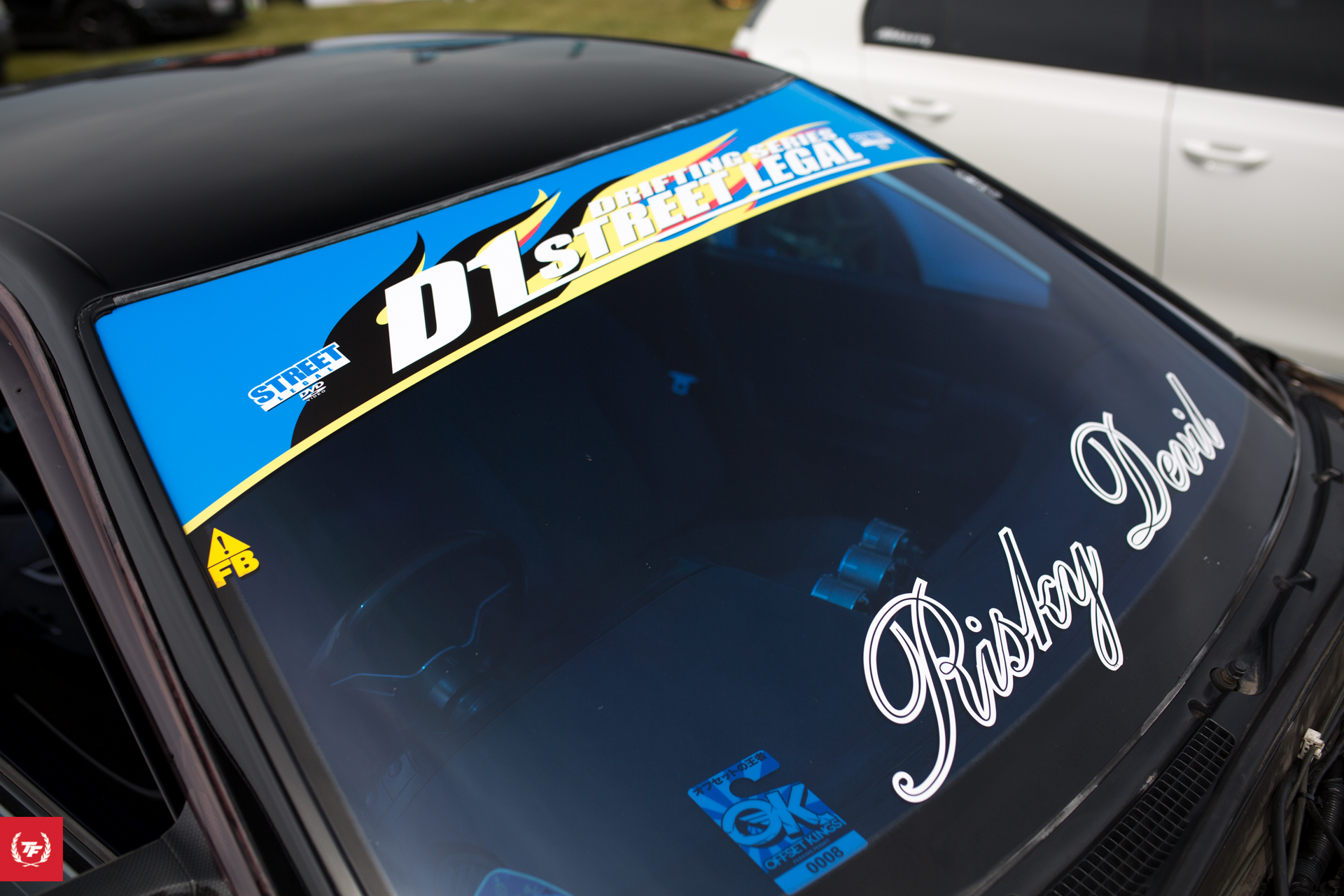 Oh the Nostalgia.
Colored tint will always be cool when done properly.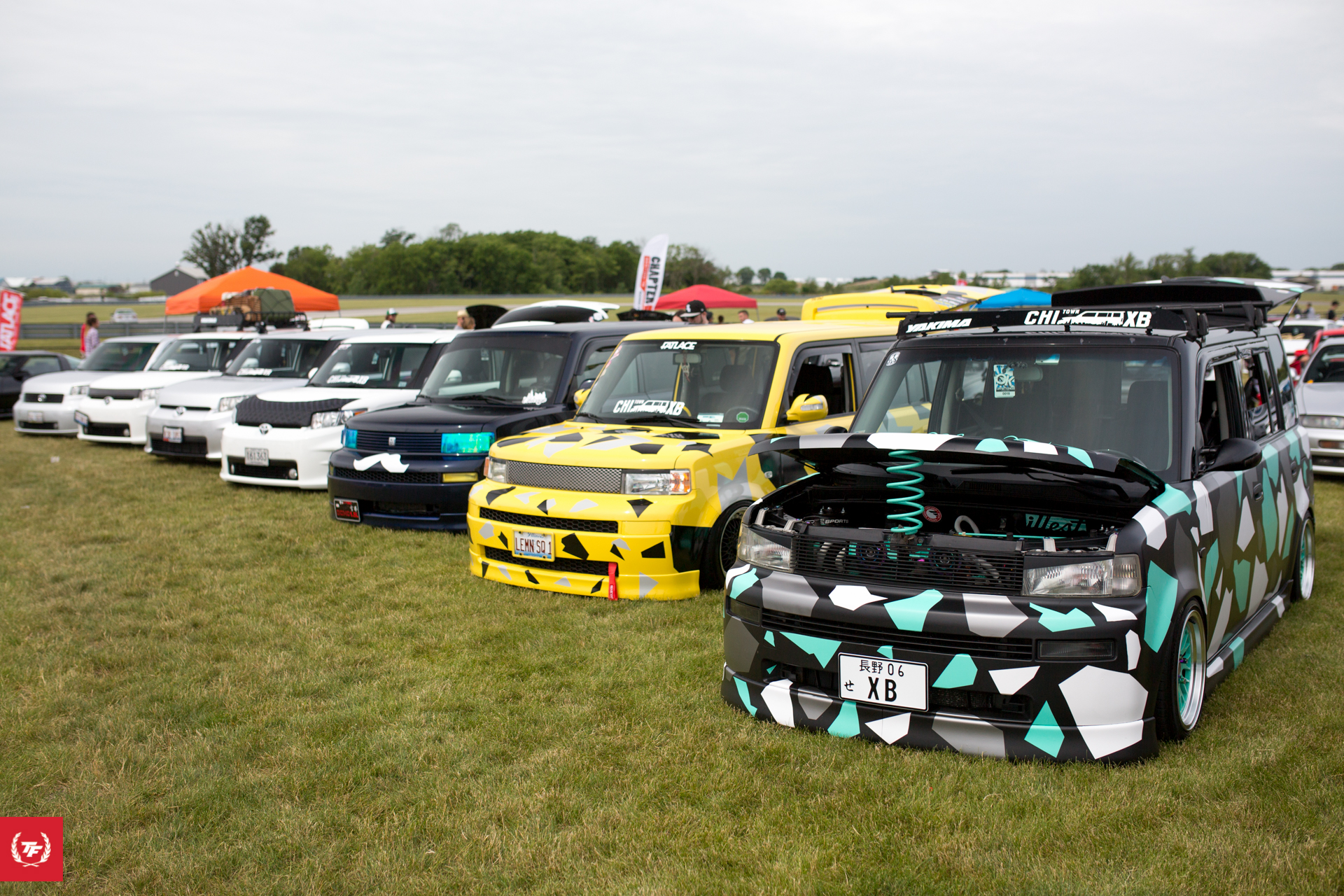 The Chicago XB group was out in full force.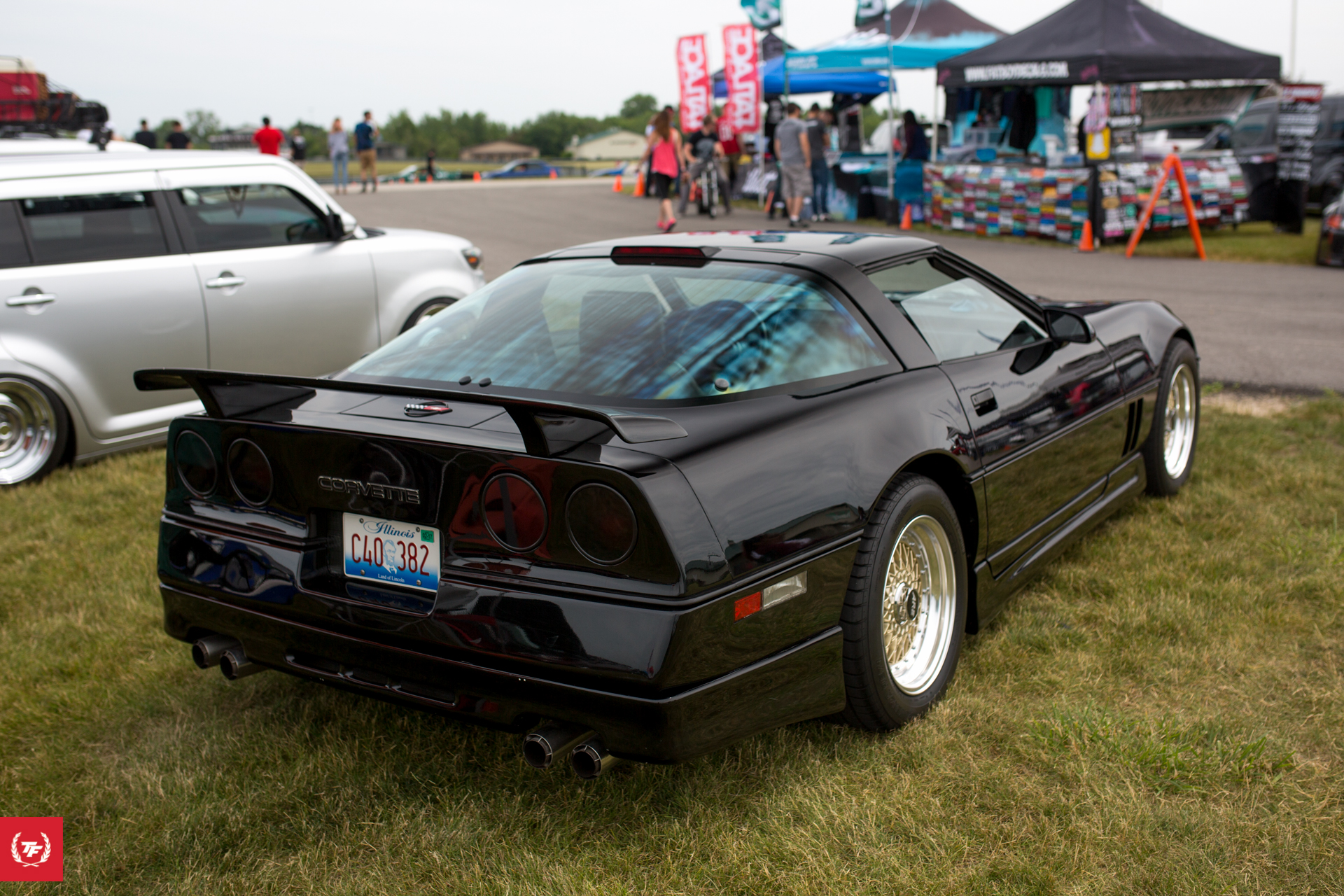 Super clean C4 in the show.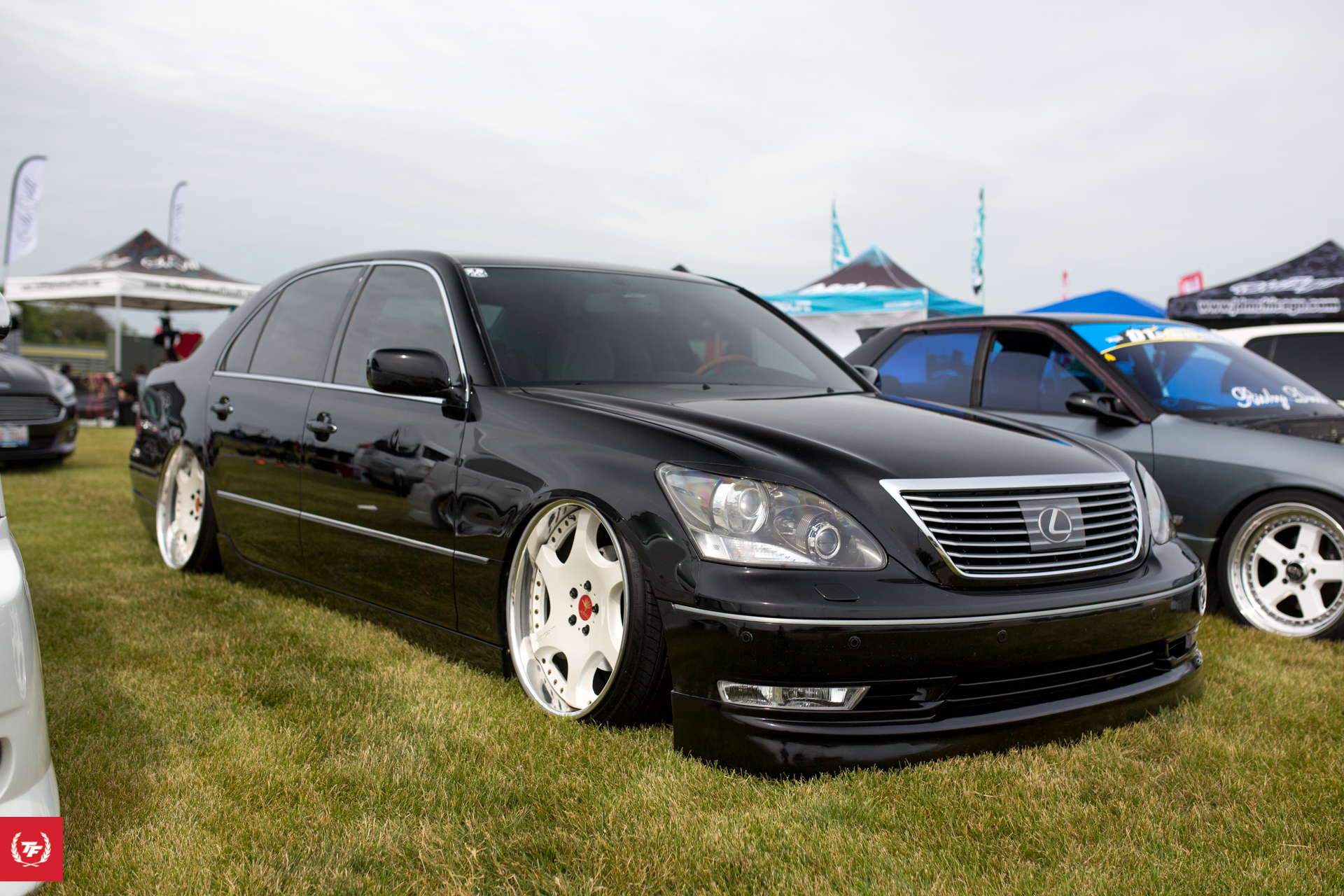 Once VIP catches on here in Chicago, it's going to be insane. Coming from the south, Atlanta VIP is only getting bigger and bigger and more impressive and outlandish. The West Coast and East Coast already have their foot in the door, it's only a matter of time until Chicago drinks the Kool-aid.
Gene's 370Z is immaculate. Him and his wife Christine have been building cars for decades and never disappoint in their choices or style. We've been building Christine's turbo 280Z essentially from the ground up, if you want to check out the process on that be sure to check out our earlier blog posts!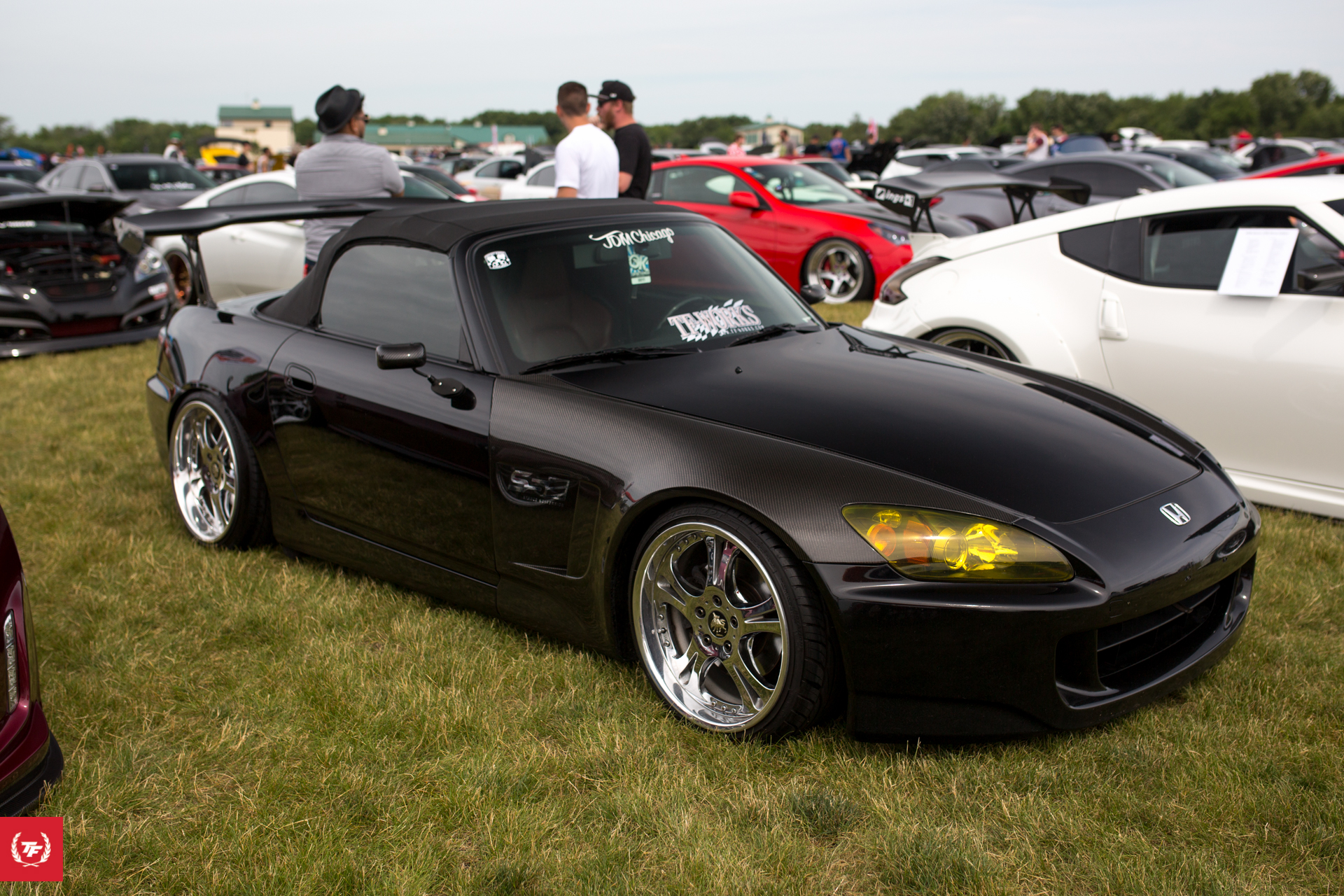 Young Ko is getting some new goodies for his S2000 soon! Keep an eye on him in the future.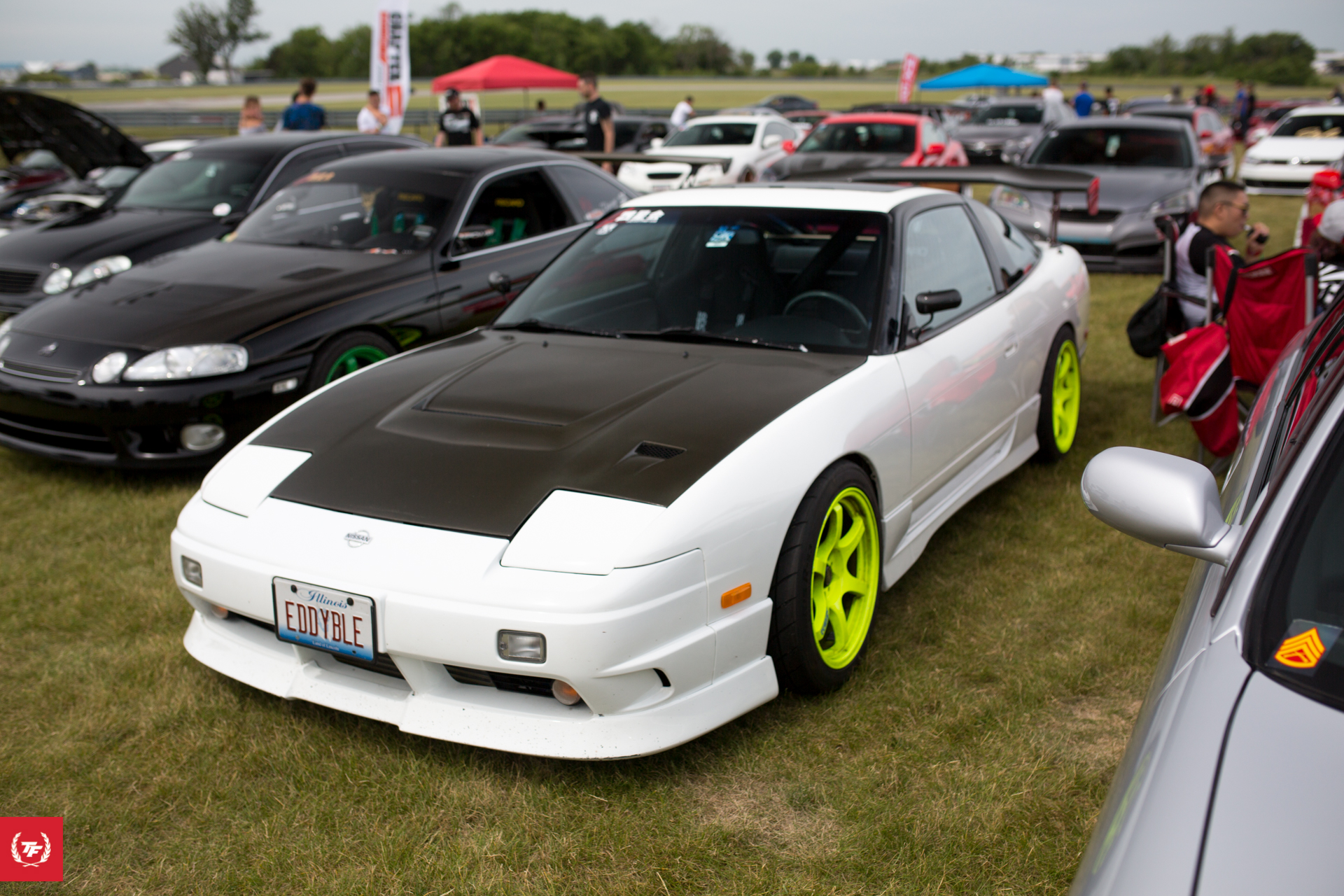 Type X S13s are just gorgeous. There is no going wrong with this aero on these cars.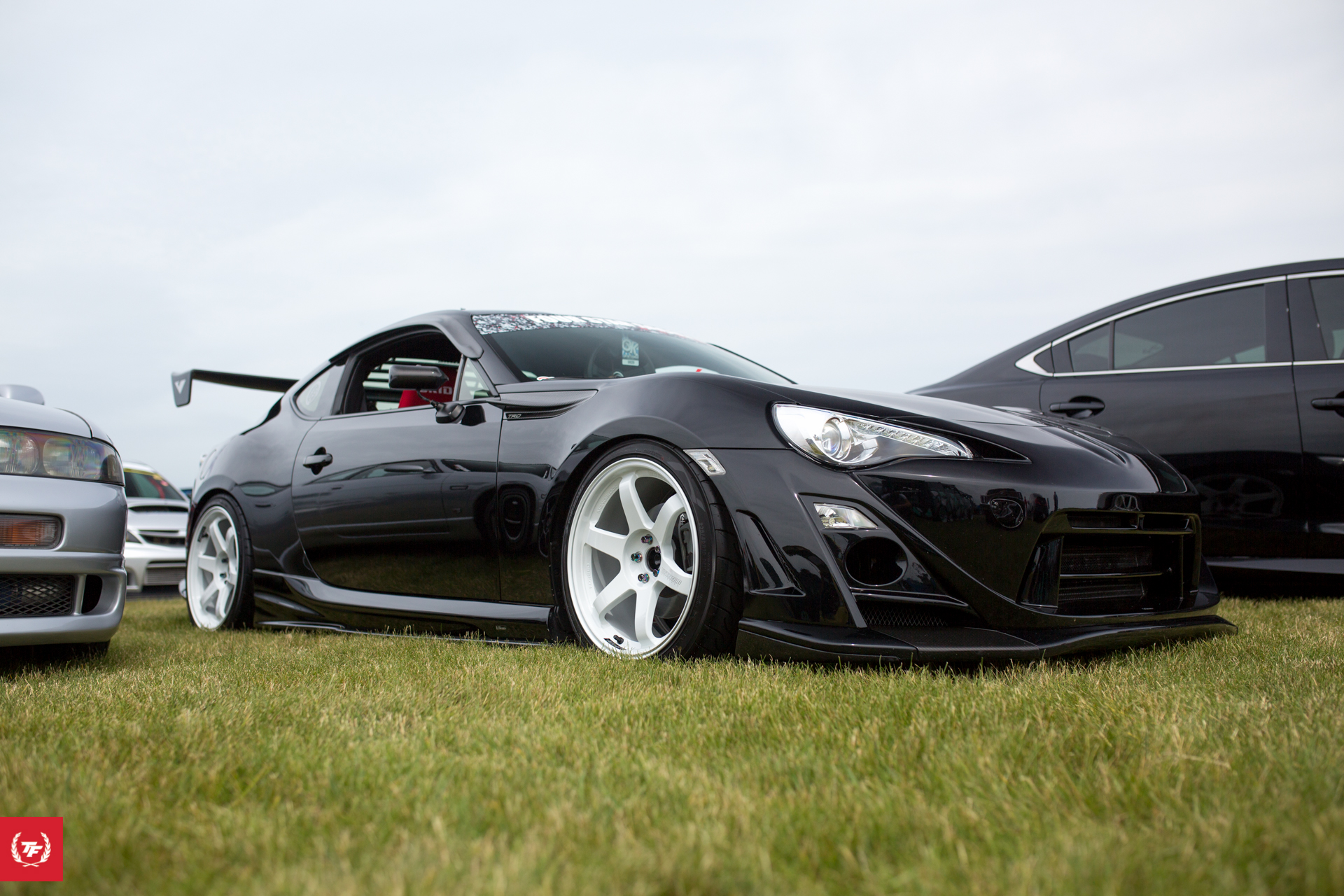 Really nice example of an FRS. Varis kitted and TE37 wearing.. killer combo.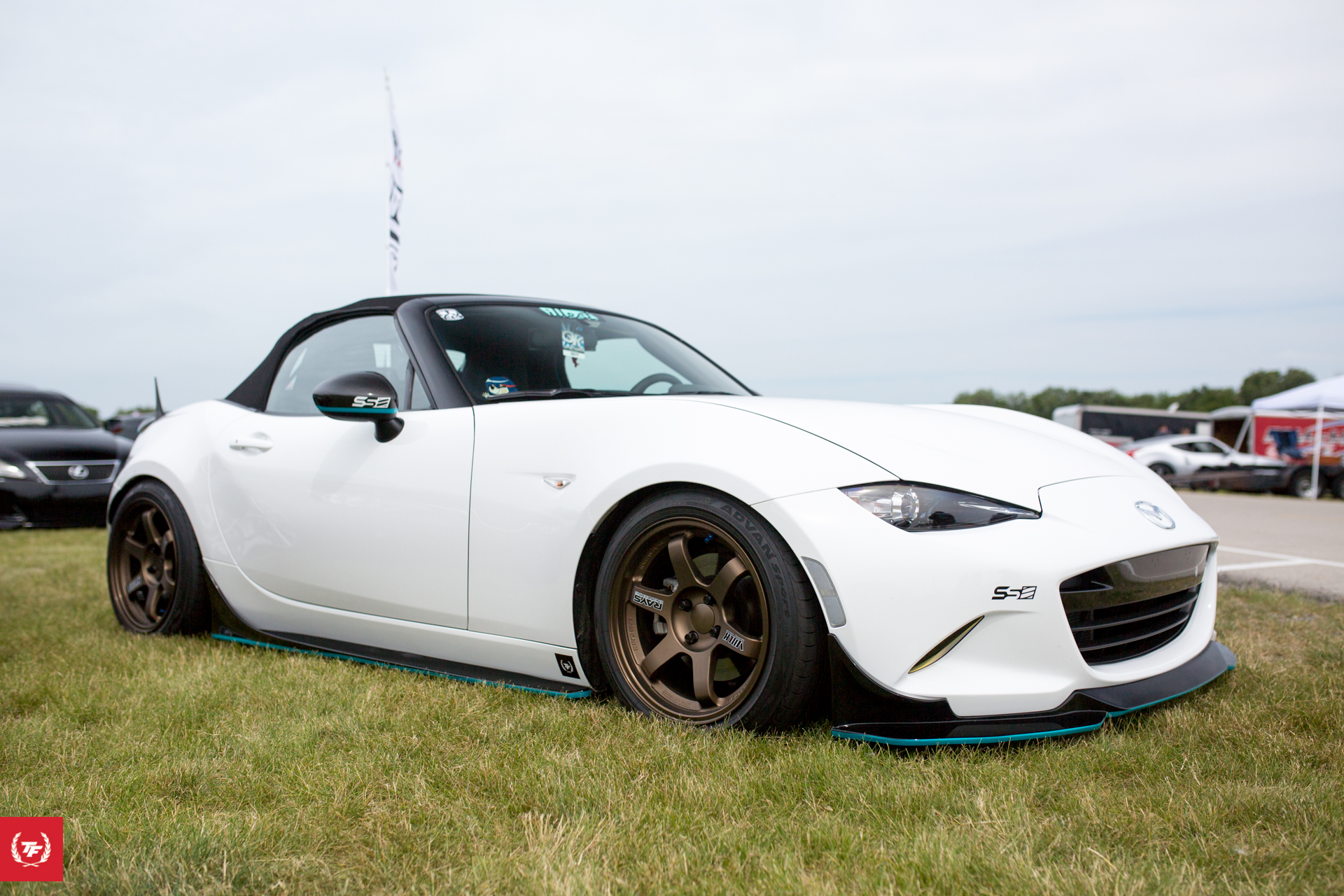 Ray's ND Miata rocking its V2 look!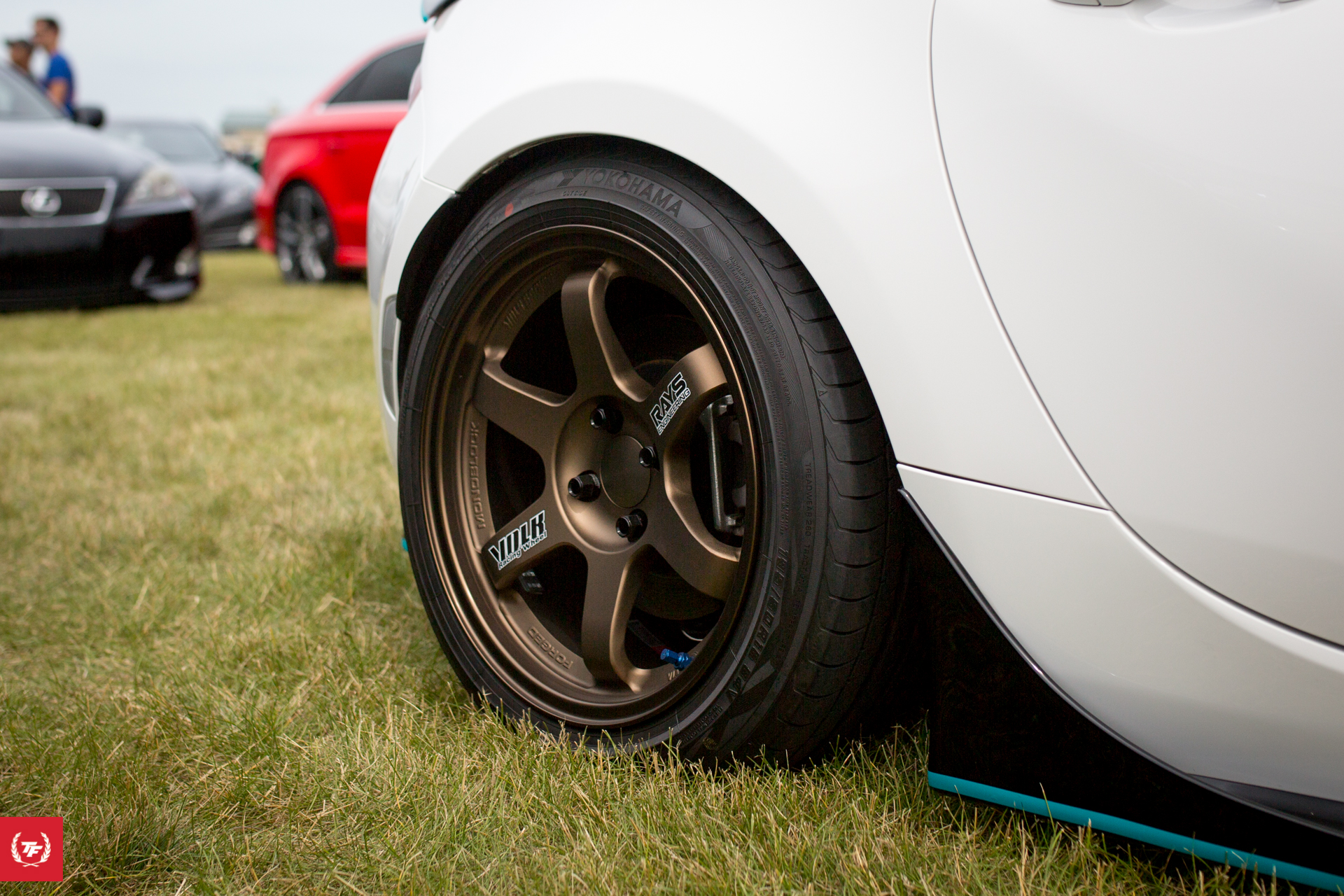 The new 16×8 +25 TE37 with a Type 3 face, we are now taking preorders for this wheel! Check out the TF shop HERE to get yours!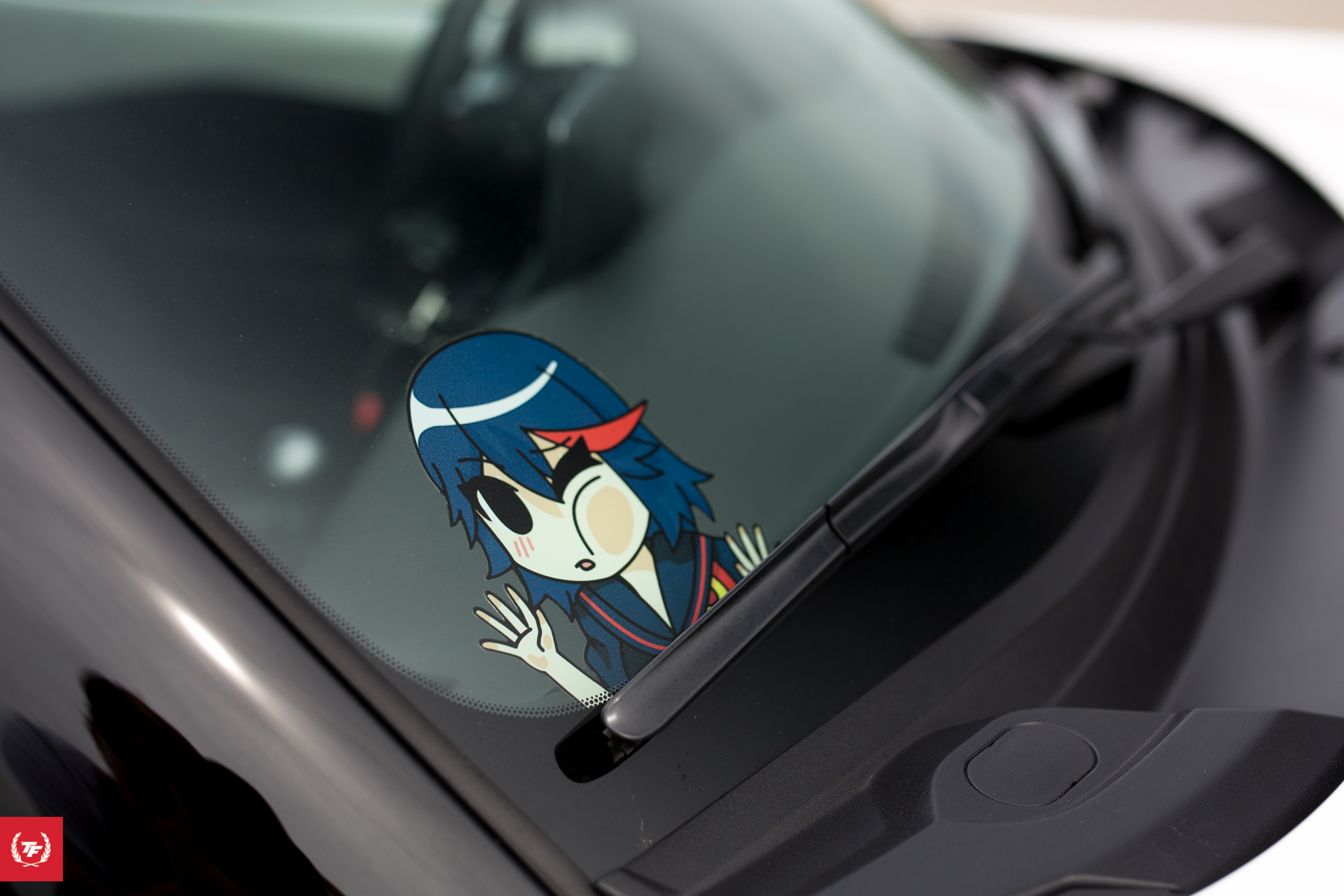 Smushed Ryuko!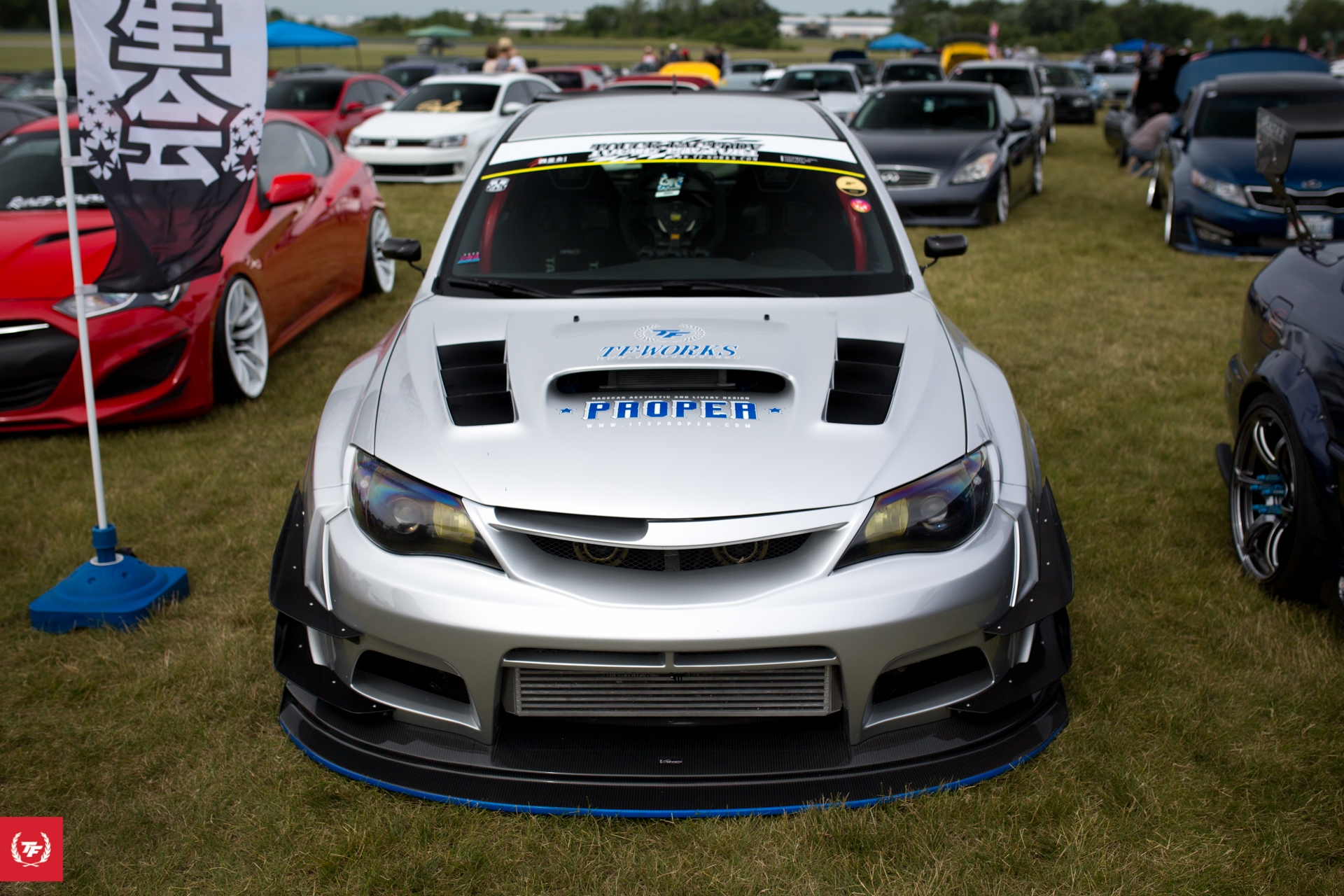 Nick's STI with a livery designed in house here at TF!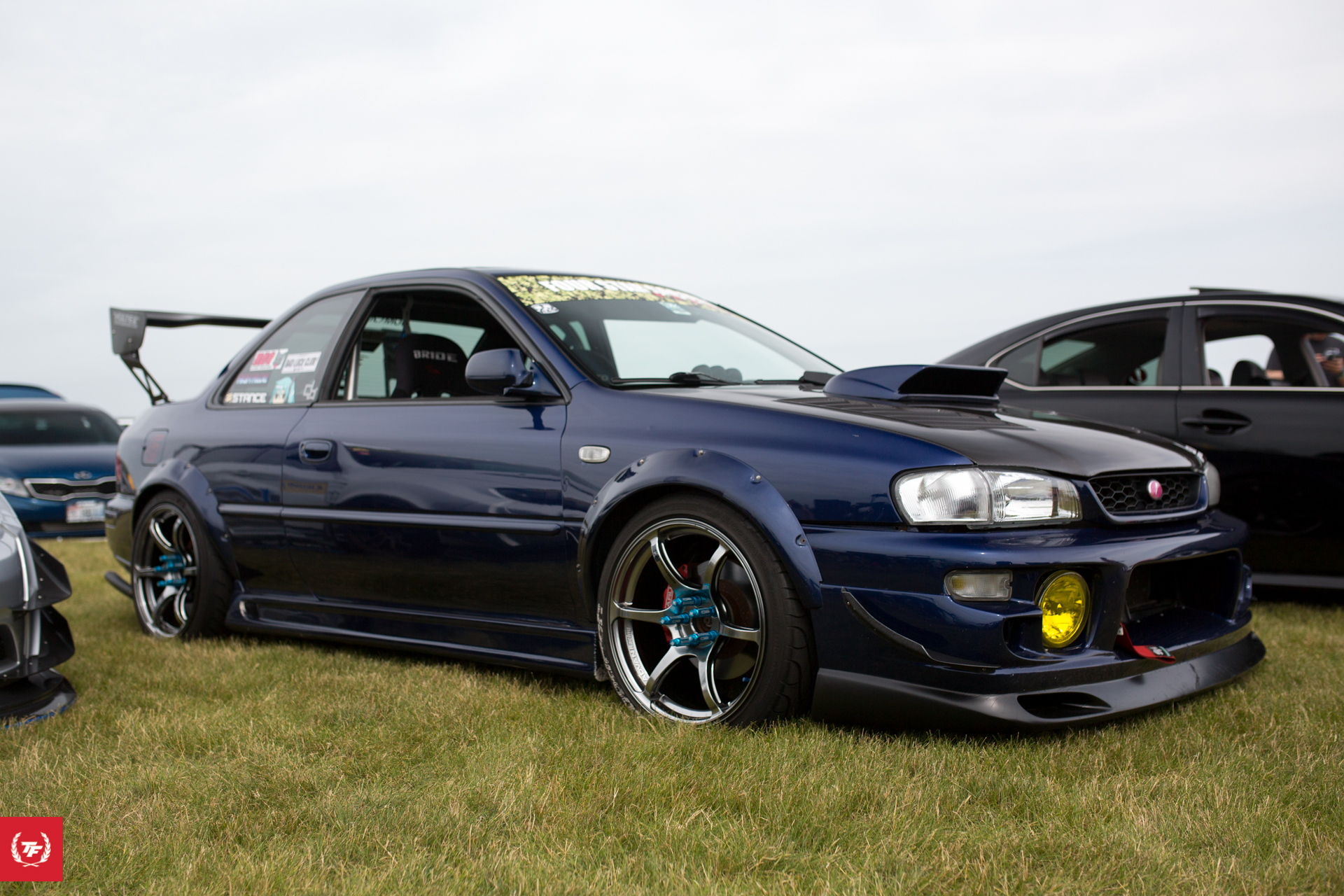 Super clean GC8, not too many of these roaming around anymore.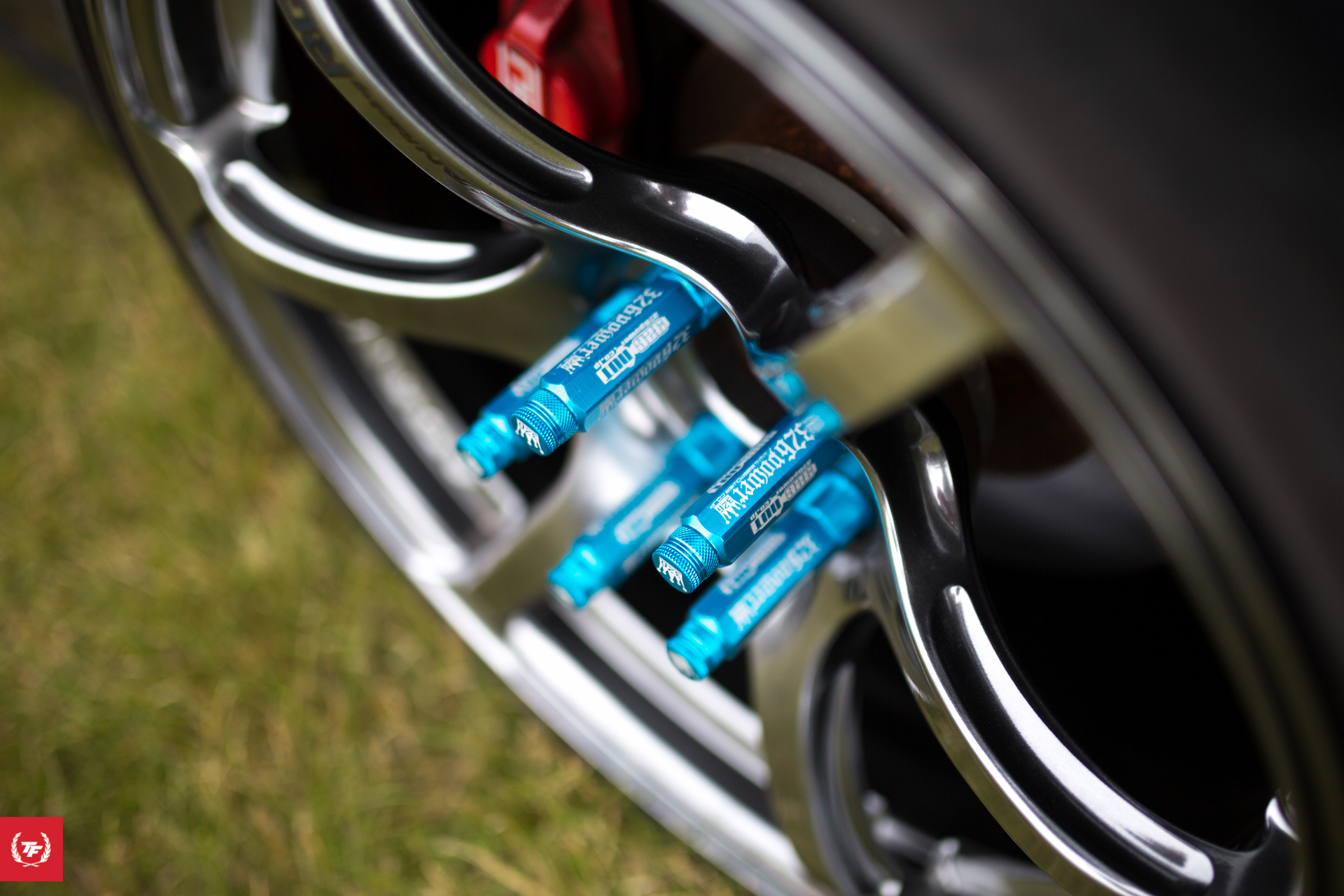 For extra cool points, 326 Power lug nuts.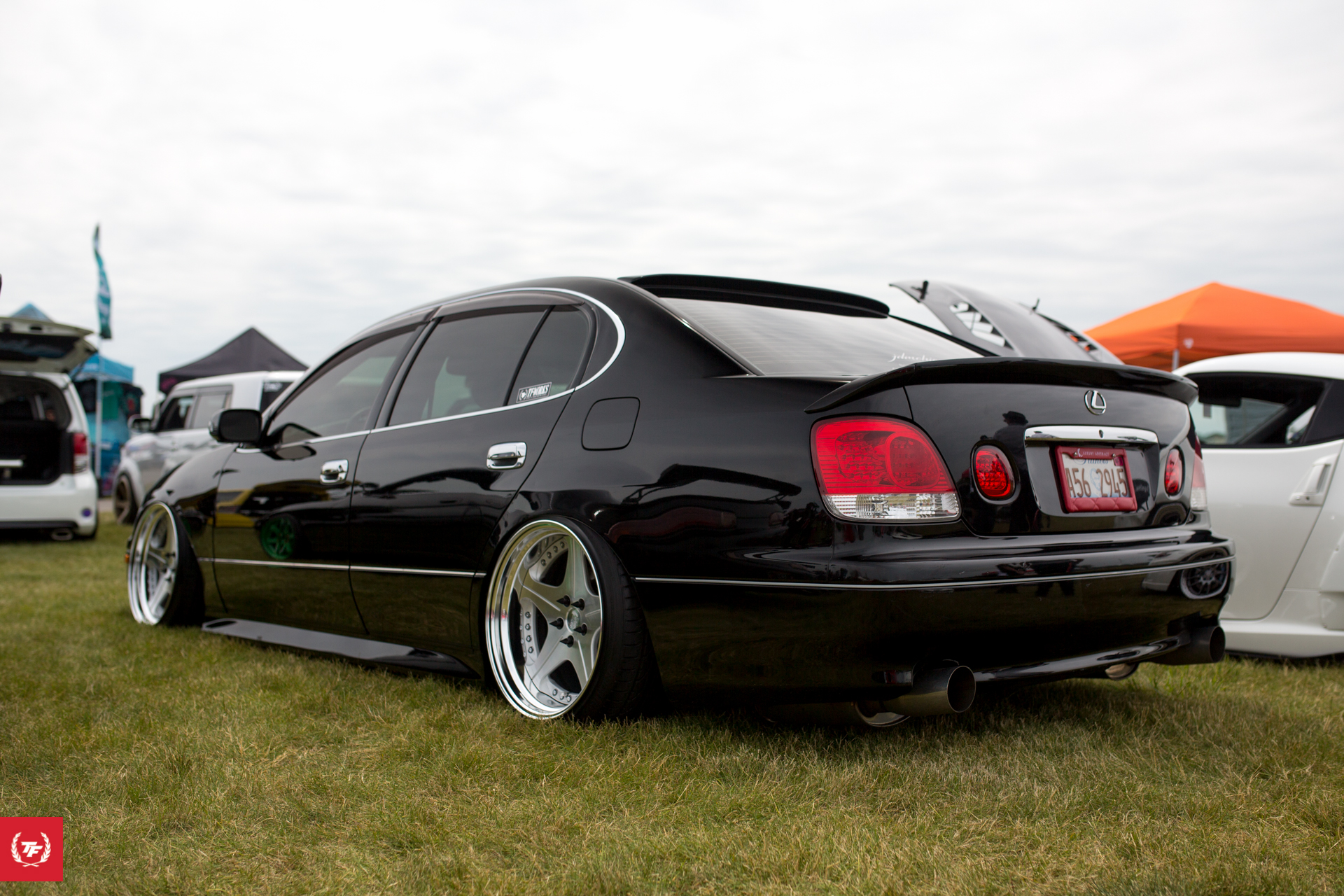 Very nice GS!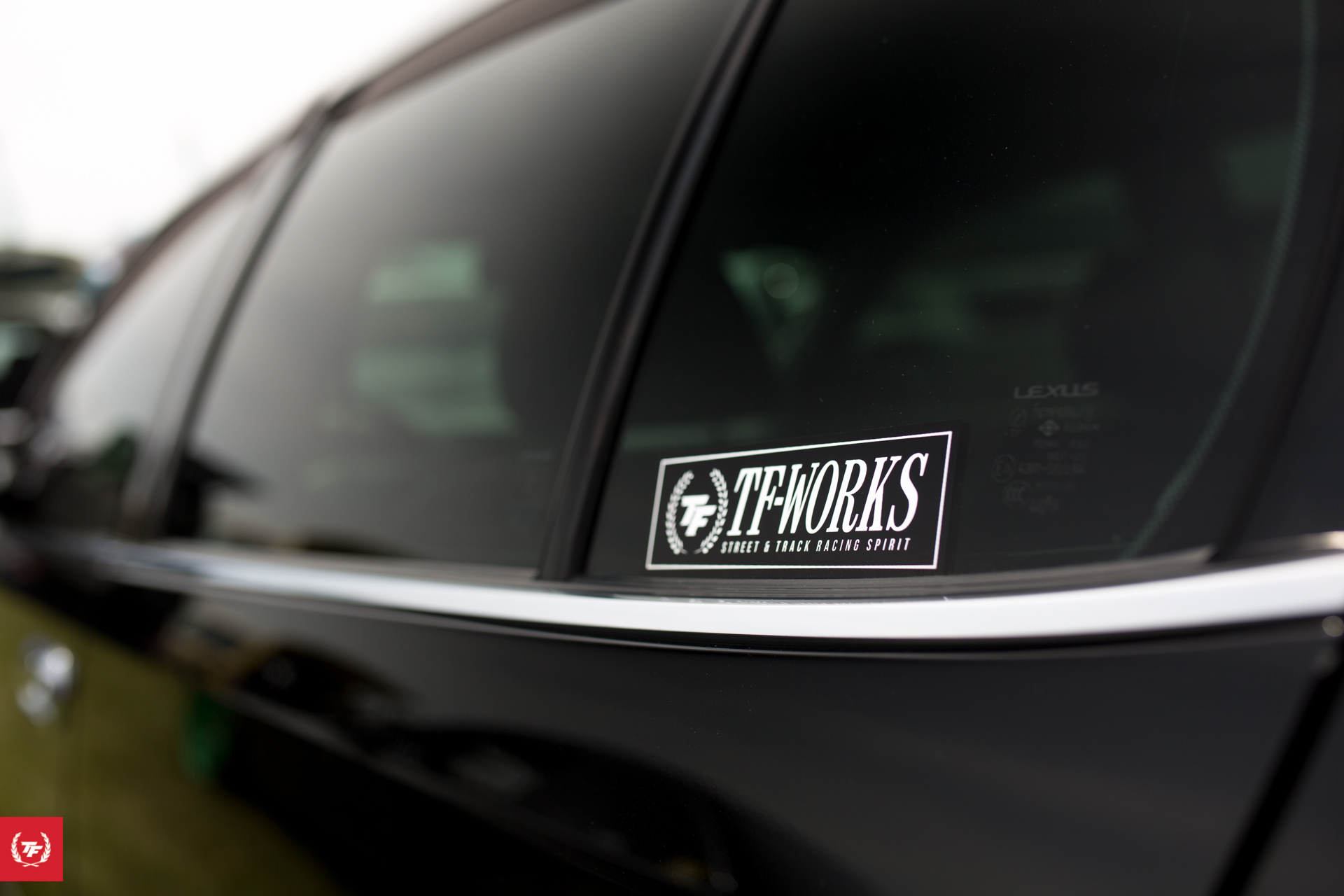 <3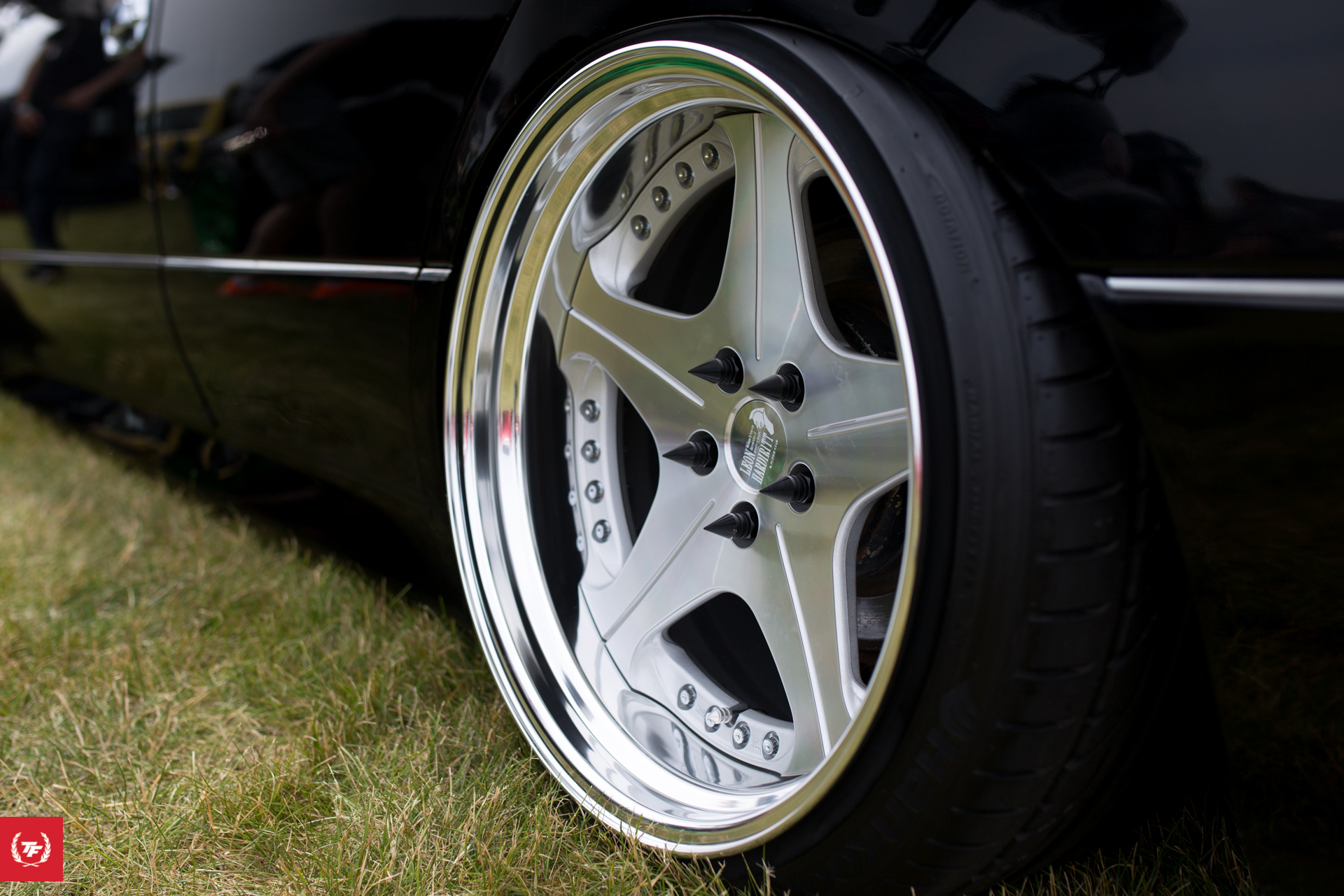 Always did have a soft spot for Ordens!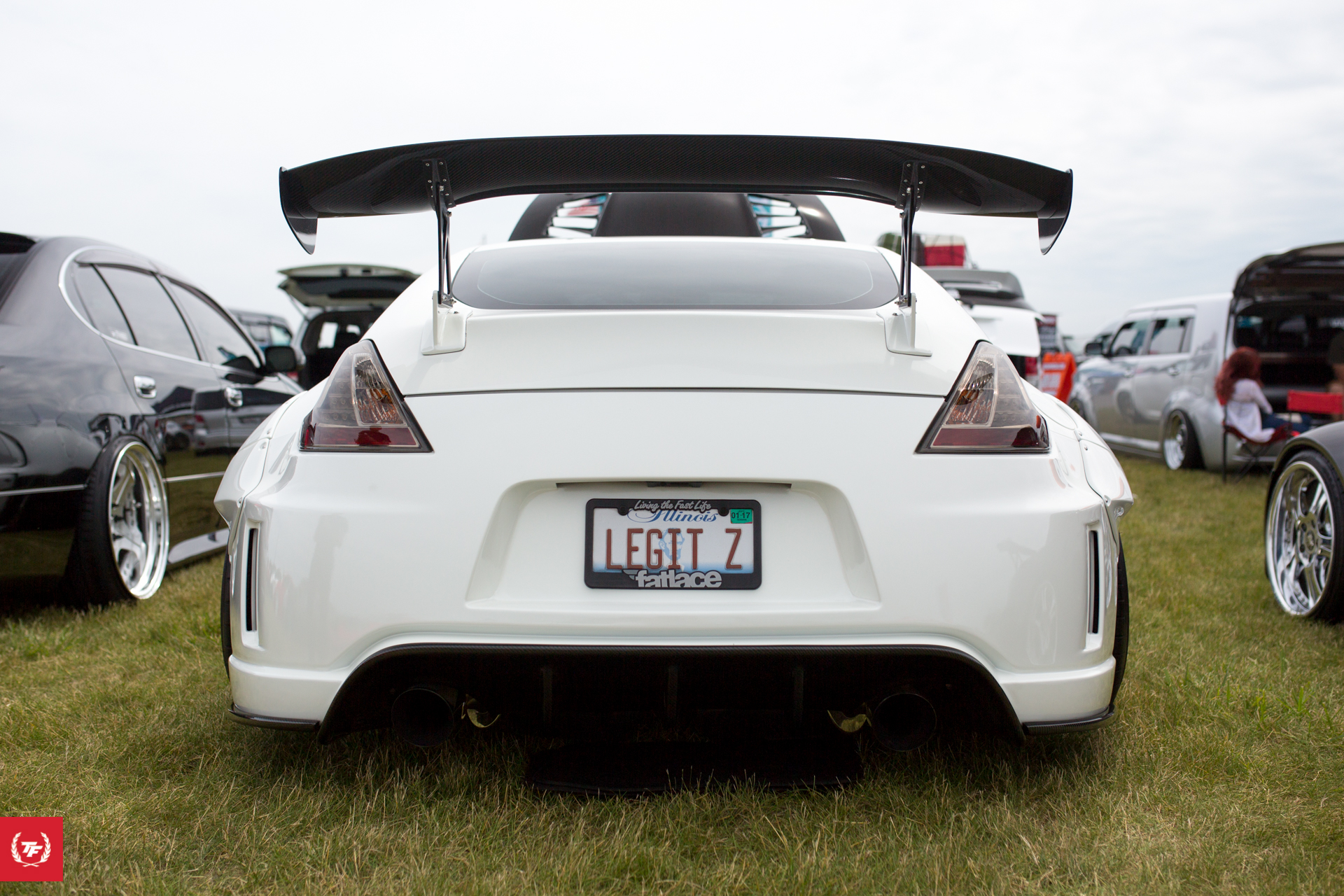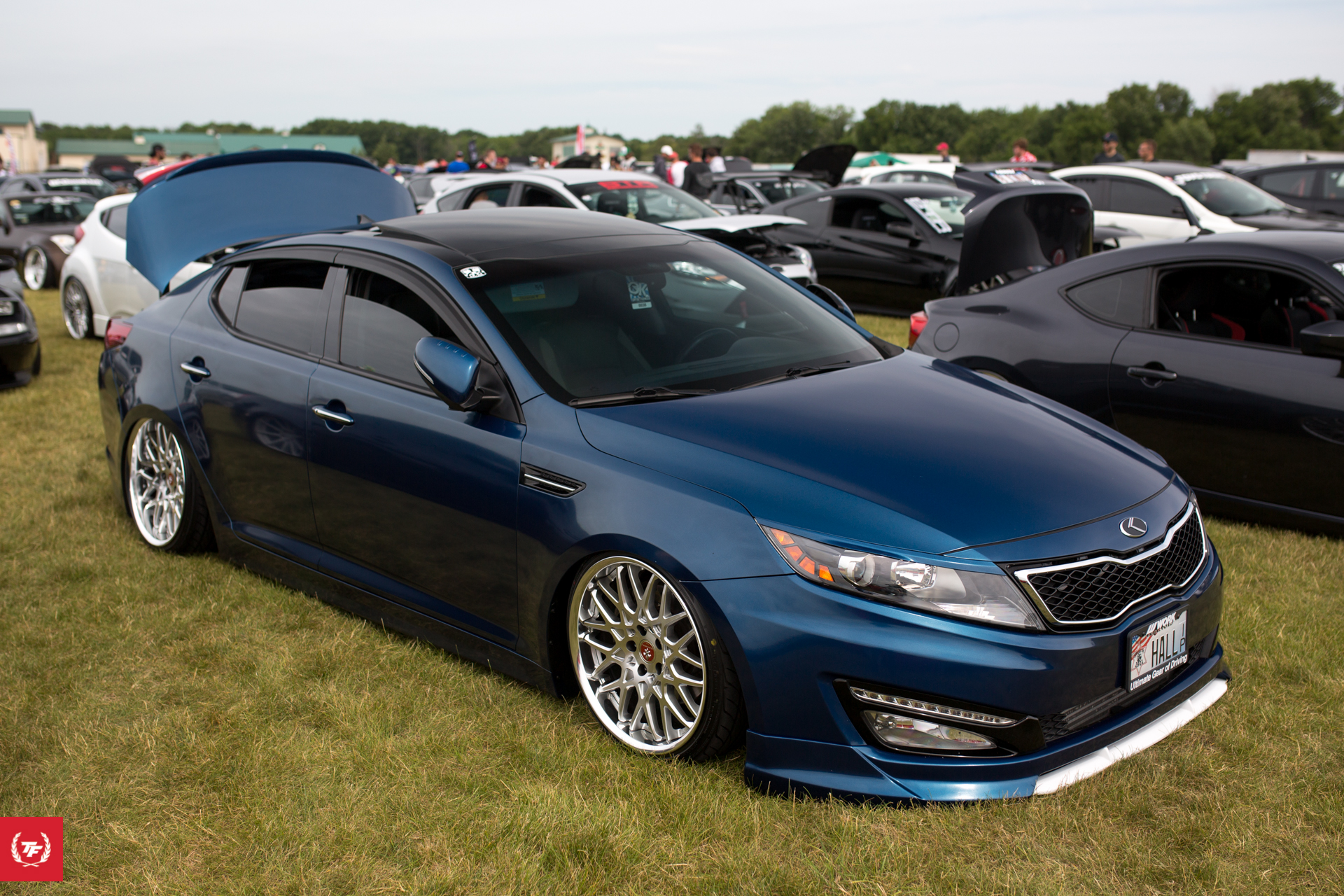 An uncommon platform that looks very at home in the car show!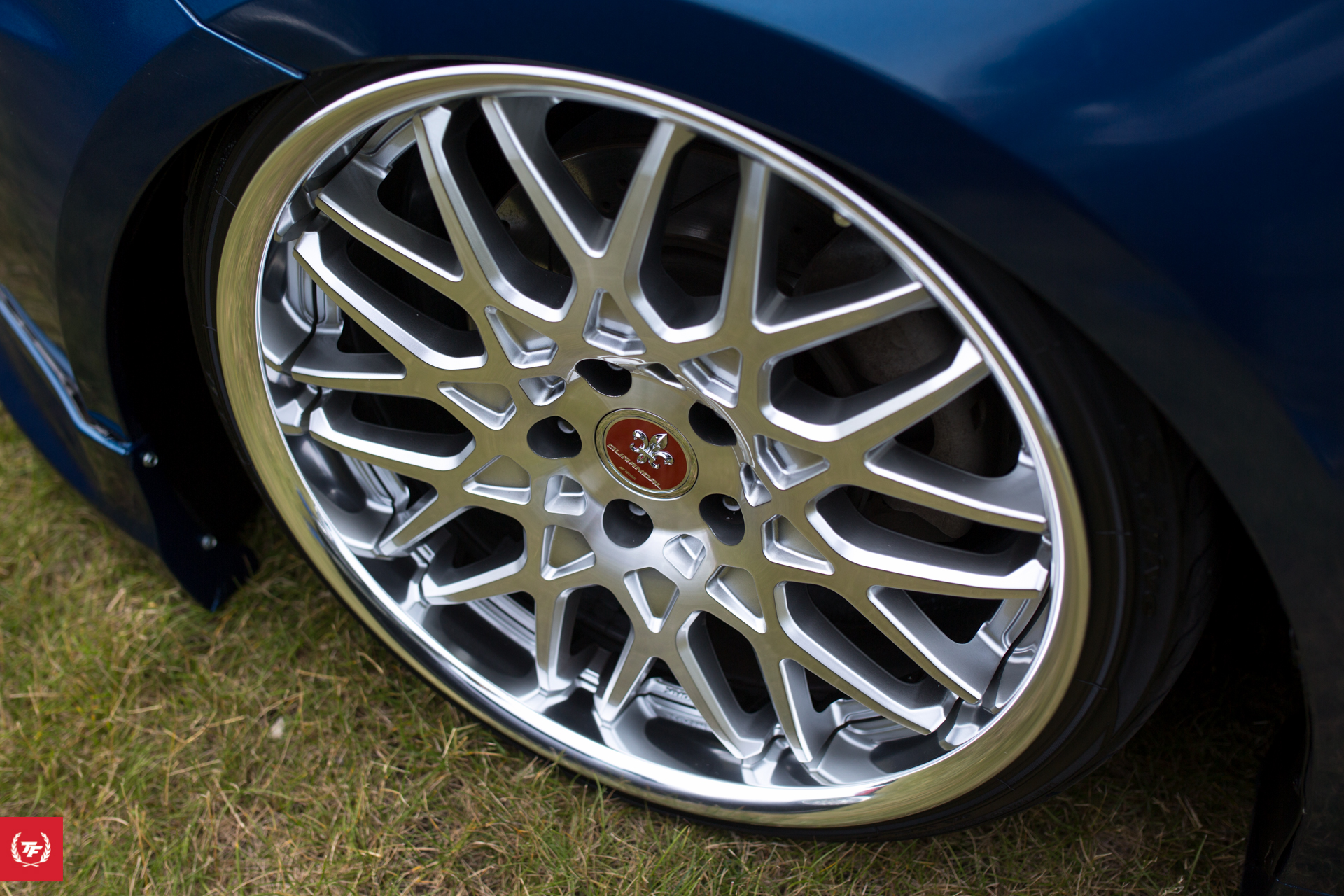 Work Durandal DD10.5s that came through us here at TF!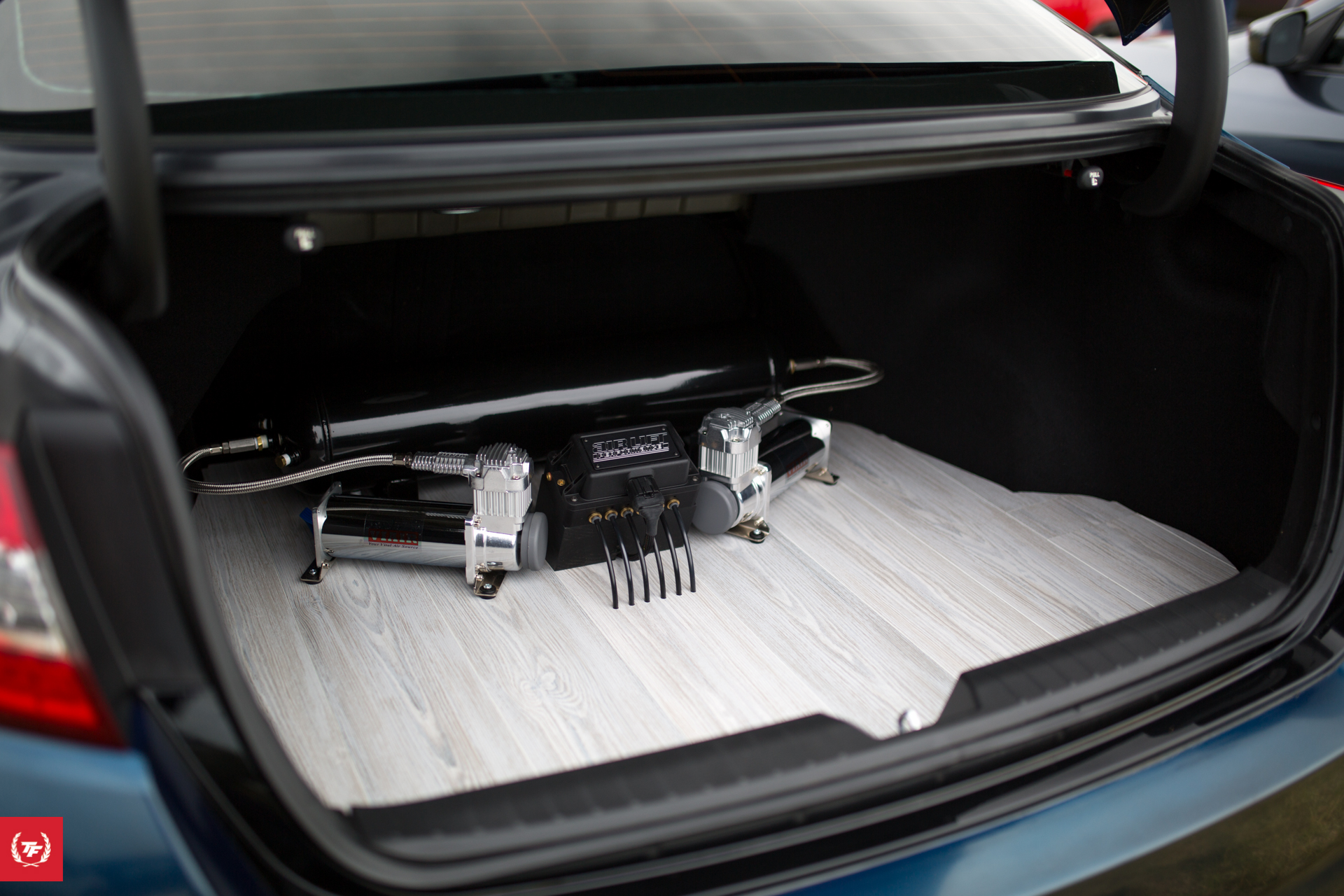 As far as trunk set ups go, this one is super clean. The white/bleached wood is a nice touch.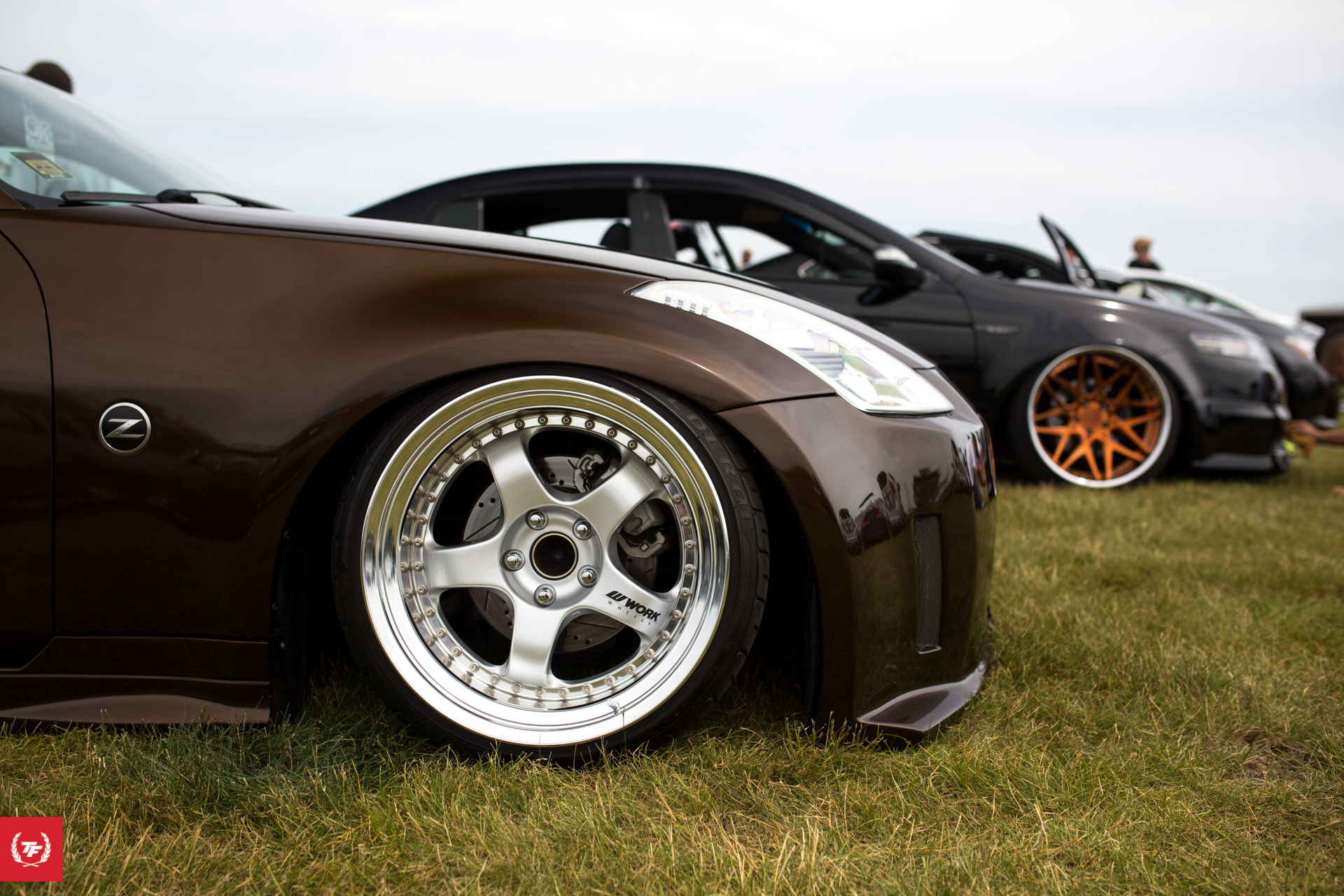 #TeamMeister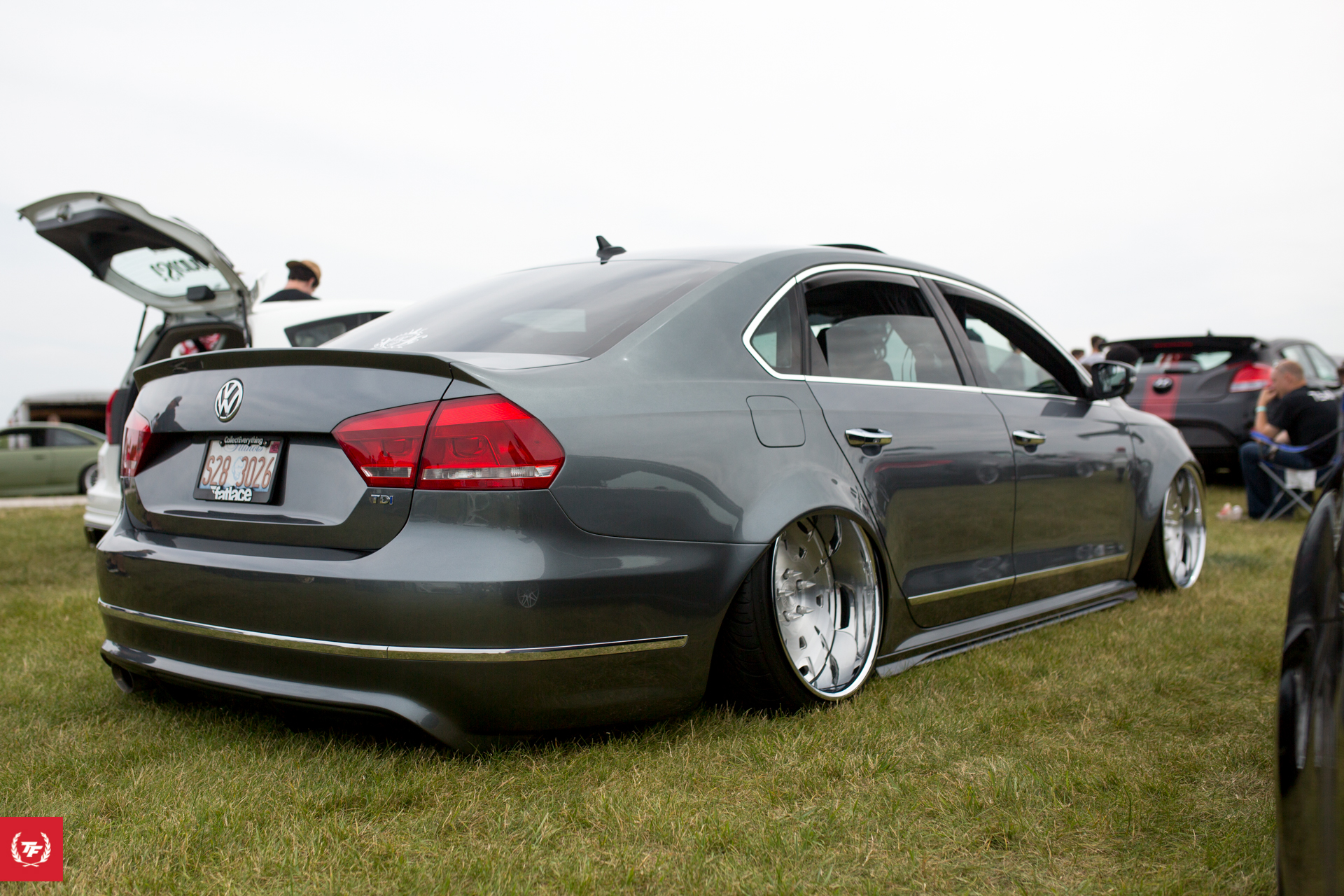 TDI Passat with a but of Japense VIP flare (get it?) to it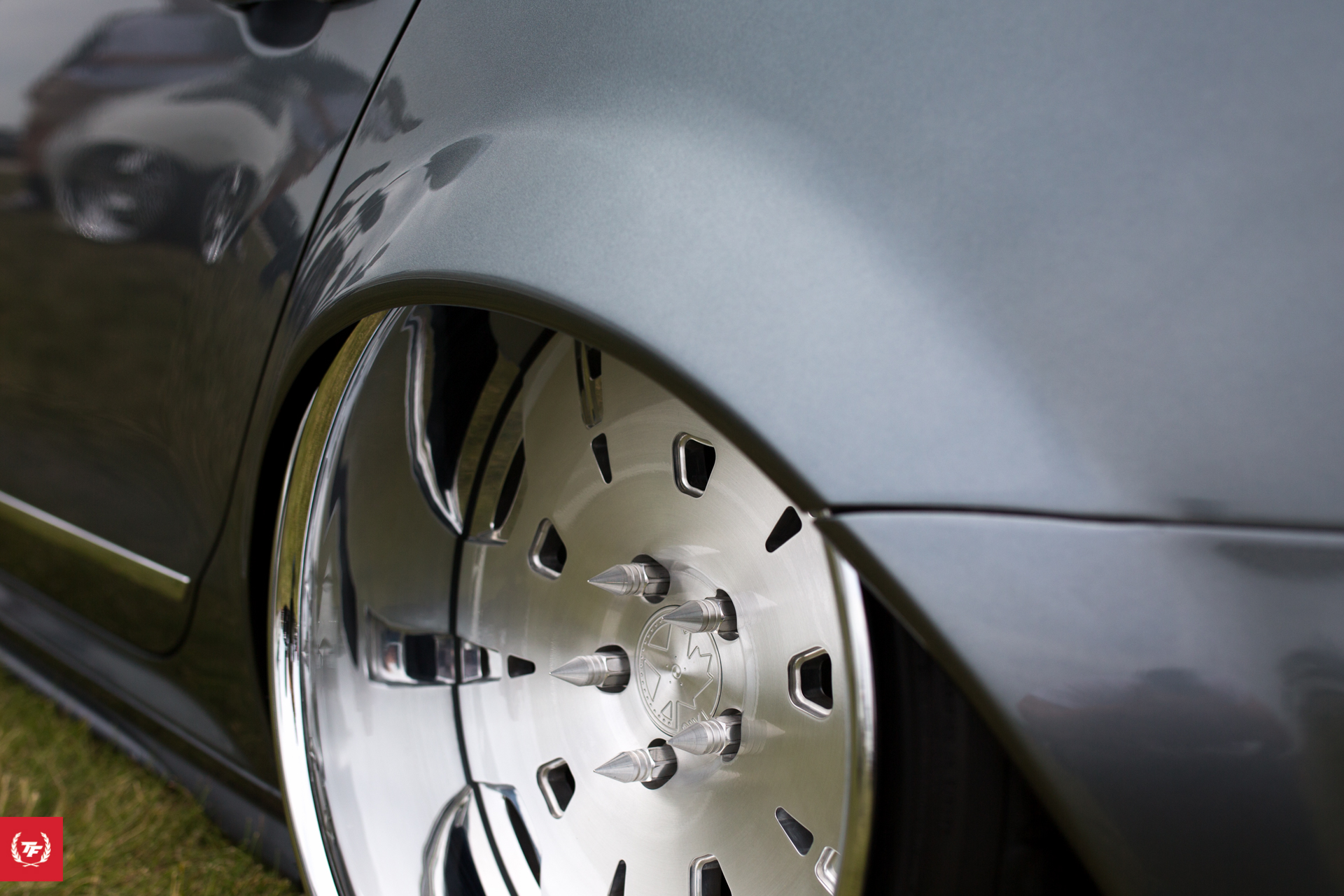 Wide load.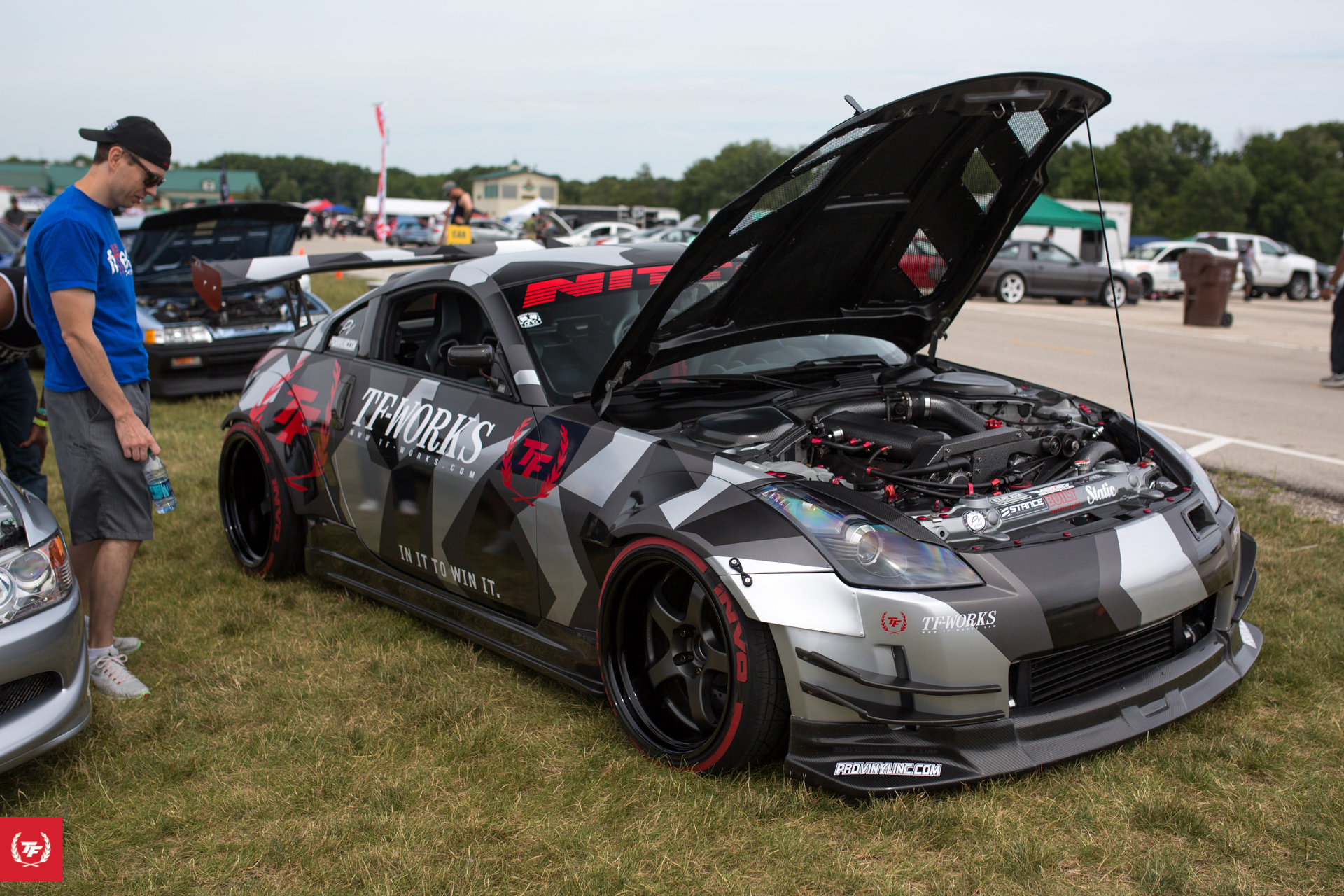 Bart's 350Z was out at the show, representing TF to the fullest extent. He said this year was just for showing and building the car and next year he plans on taking it the track and putting it through its paces.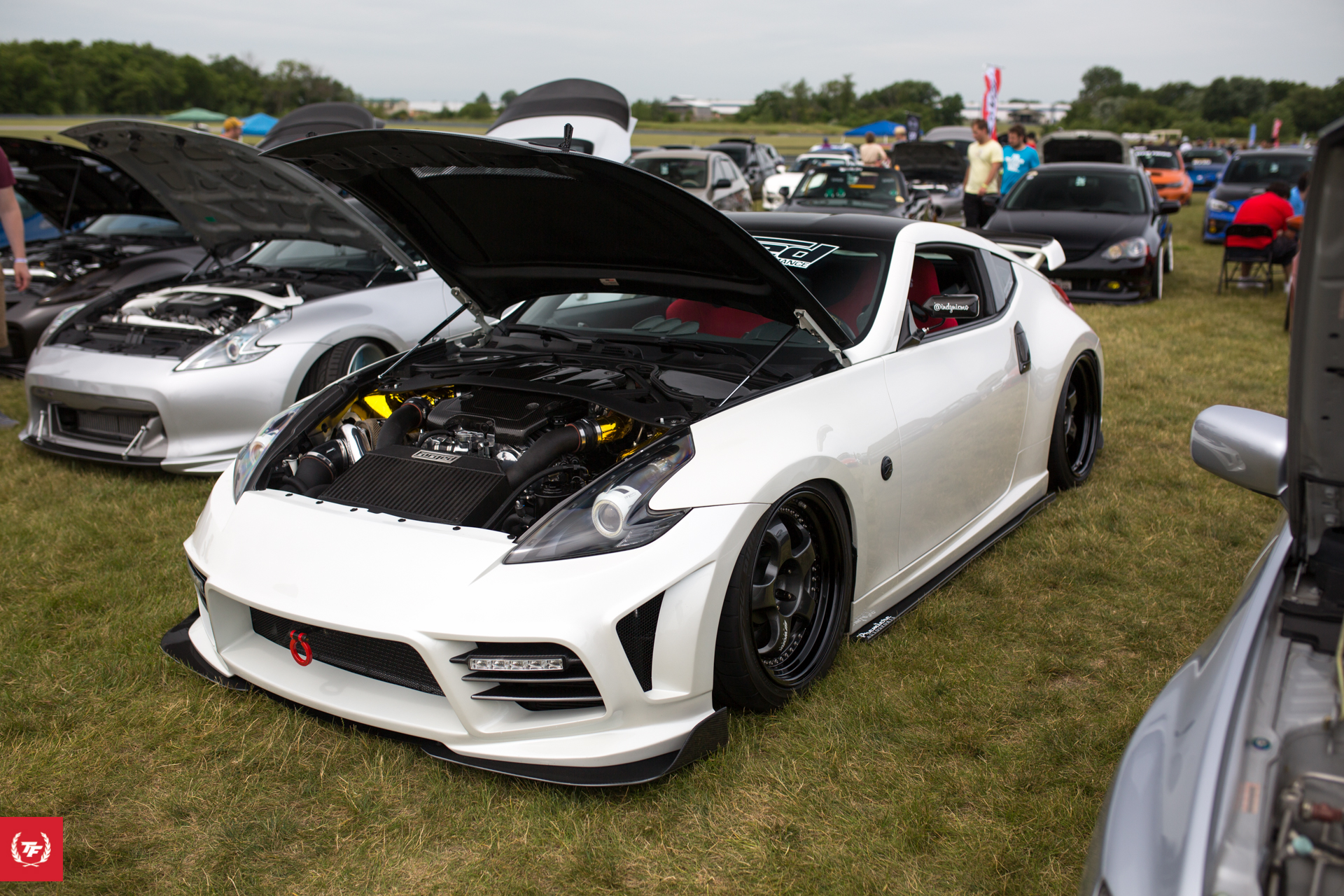 Really nice 370Z! These cars are becoming increasingly popular with full fledged builds.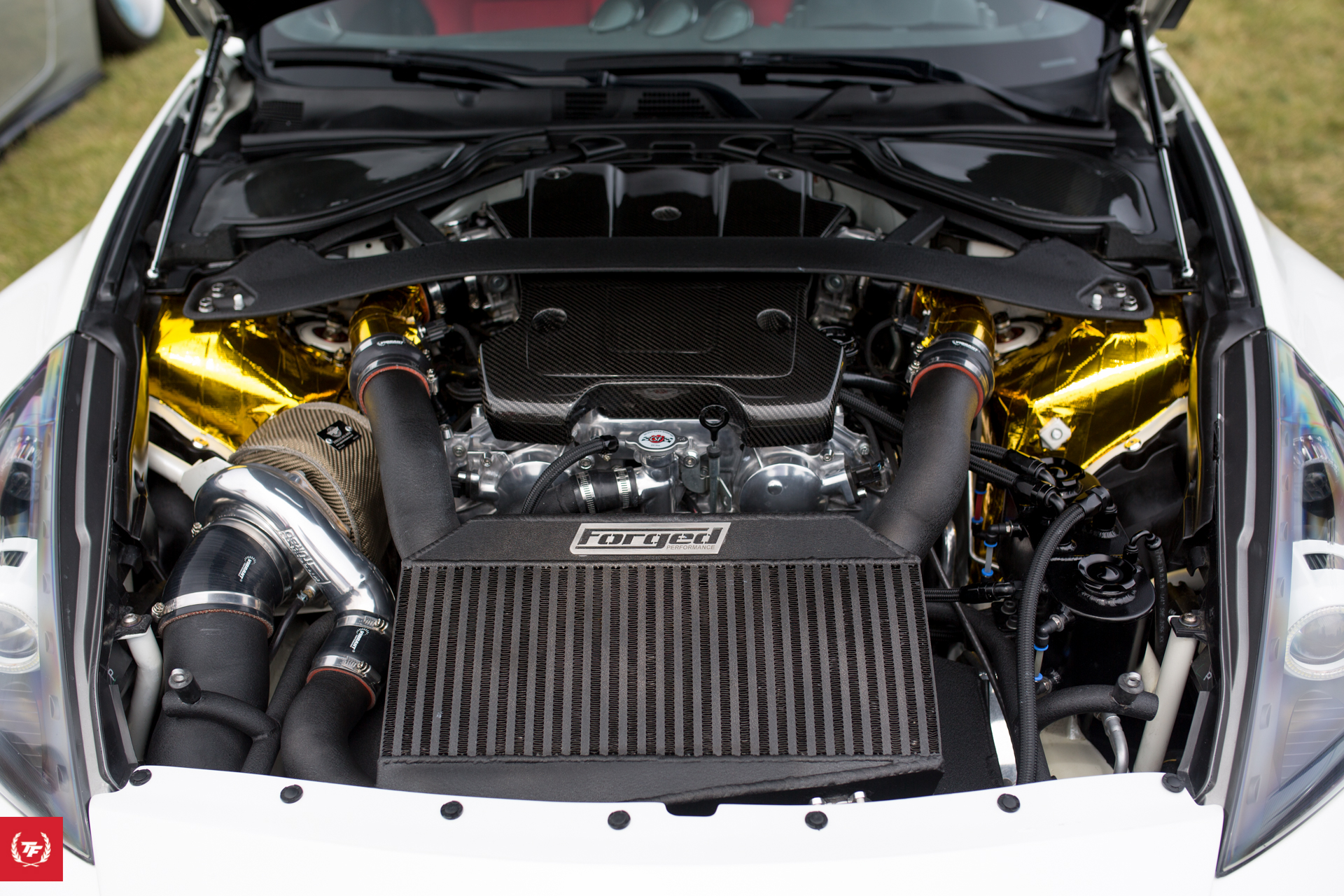 Zu tu tu tu!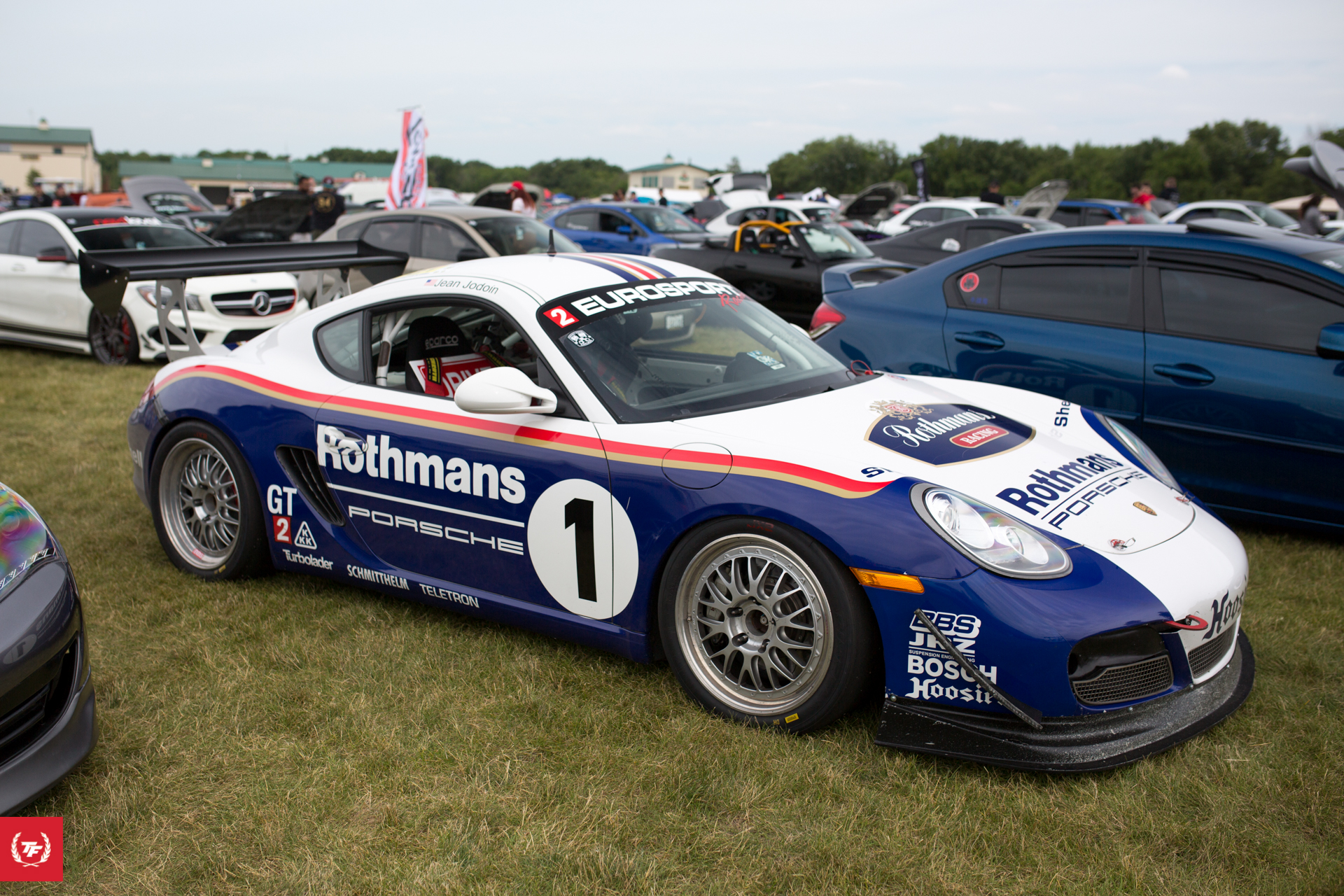 Hiding amongst all of the show cars was this Porsche GT car.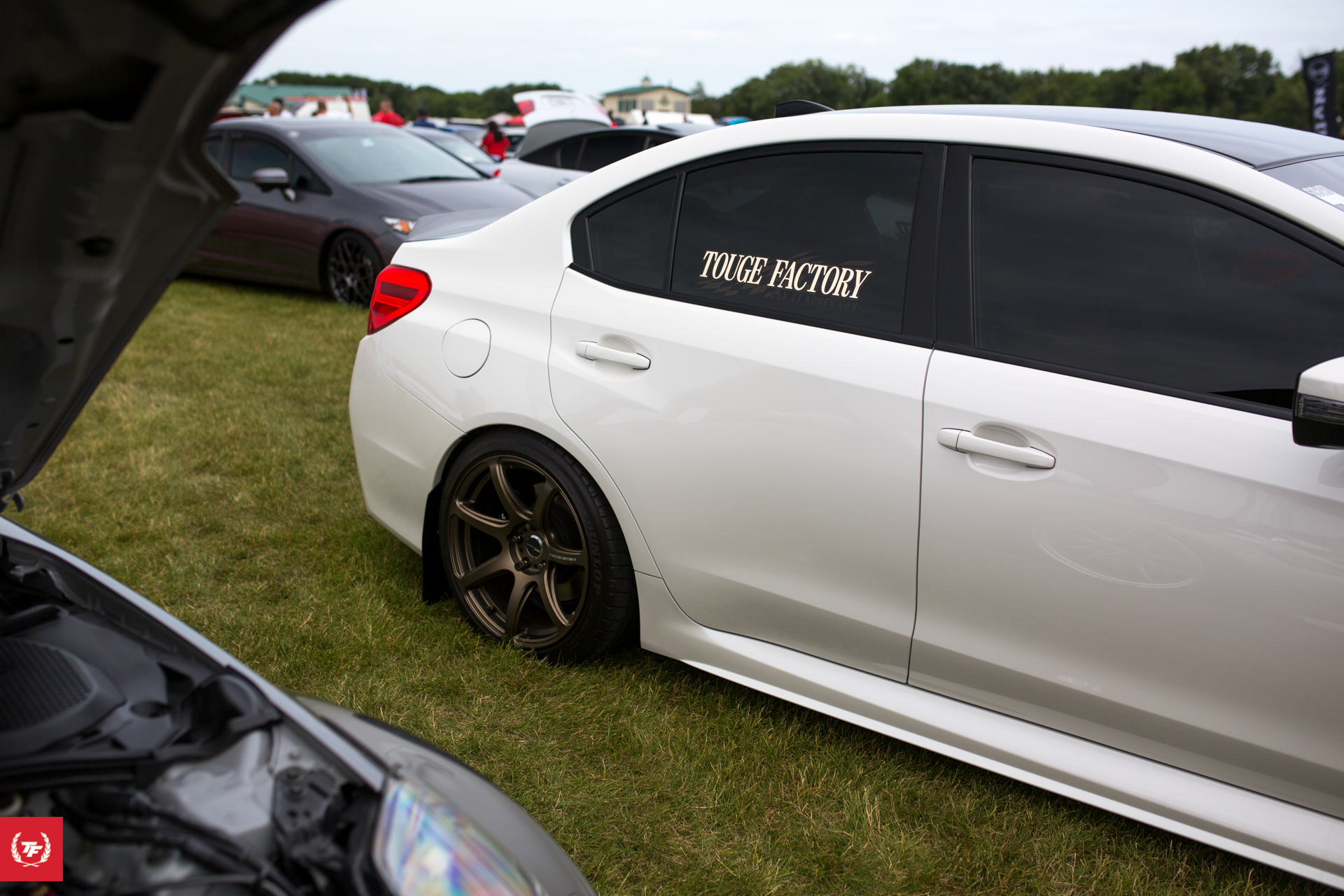 <3 <3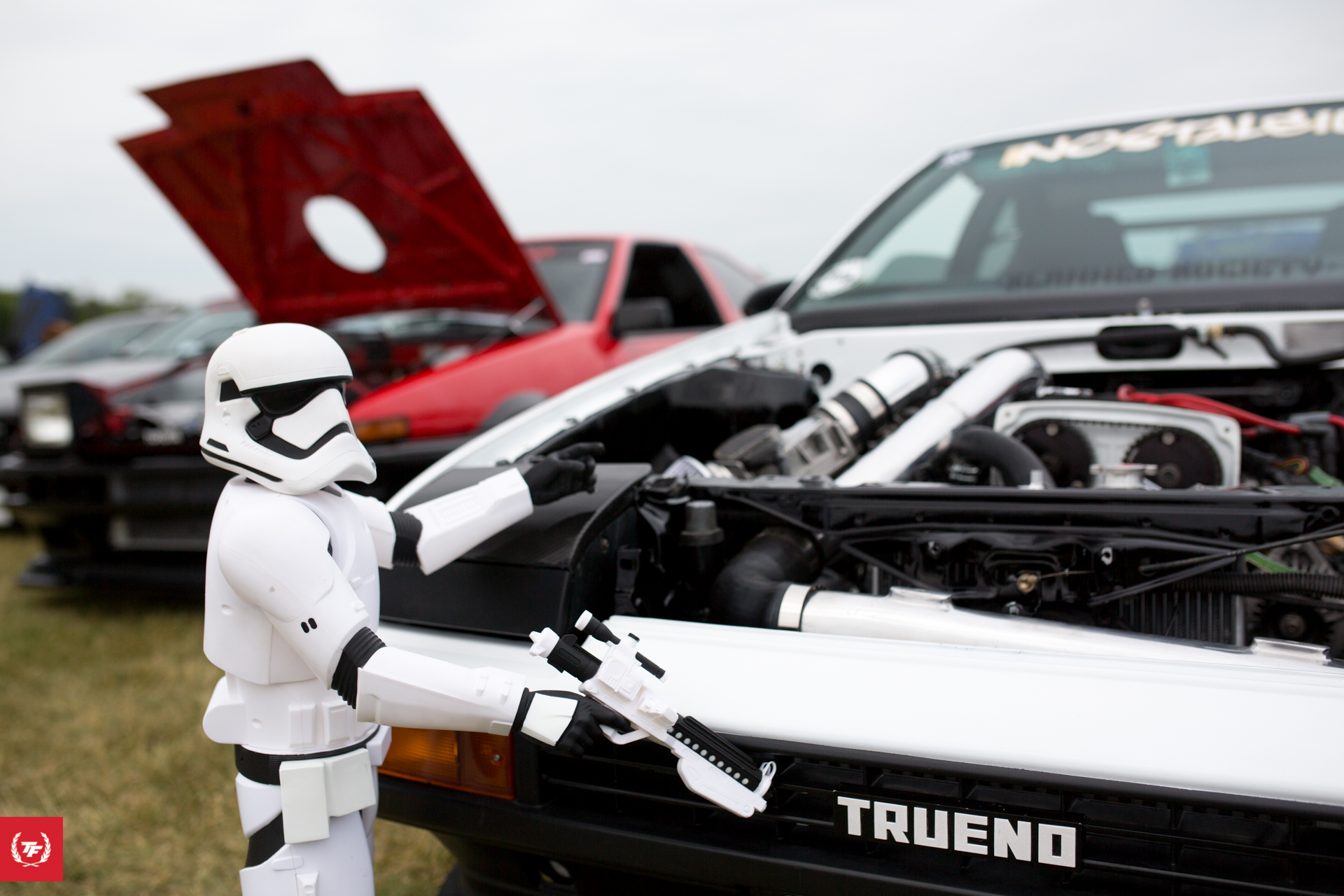 This IS the car you're looking for.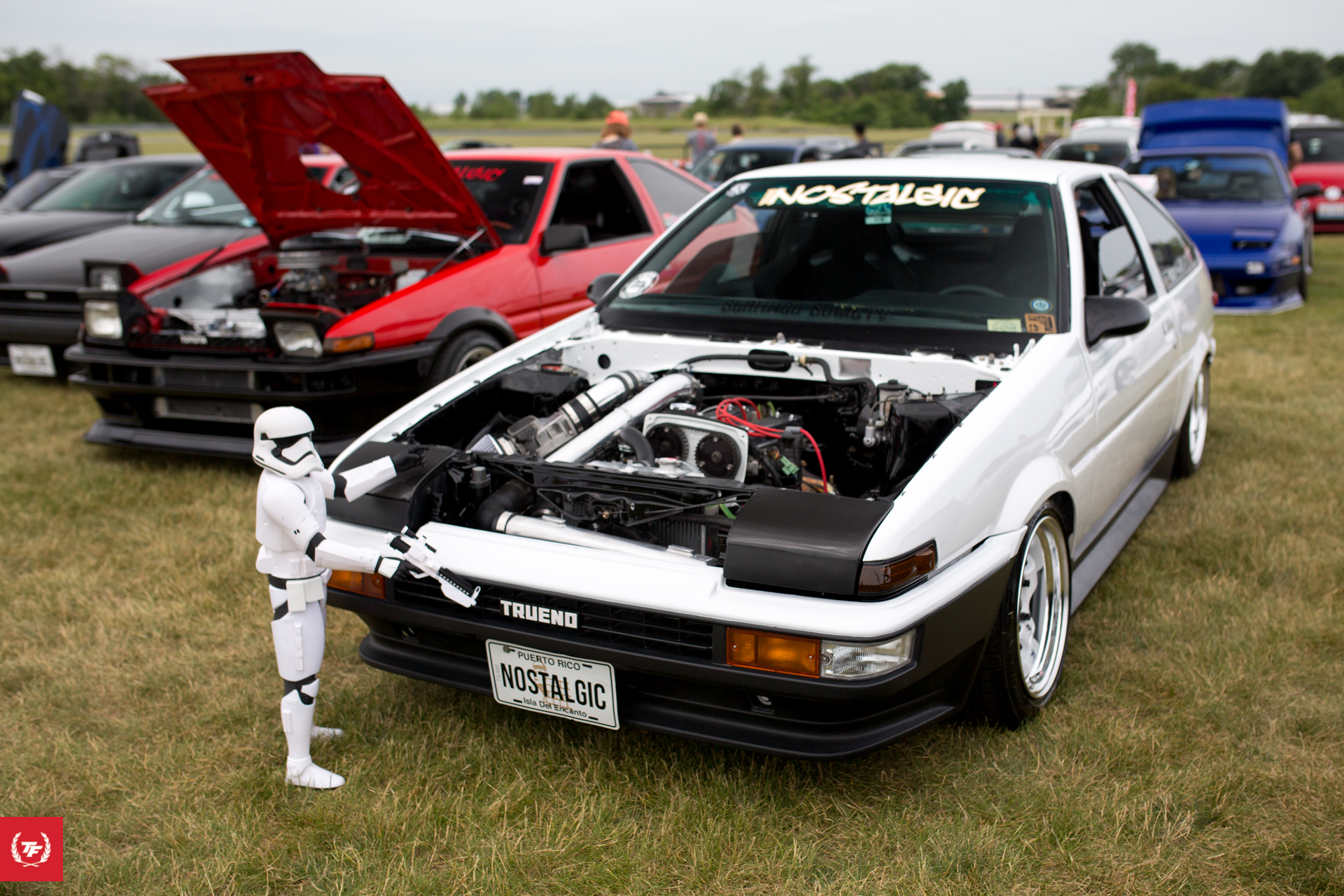 The Nostalgic group brought out an array of unique Hachis.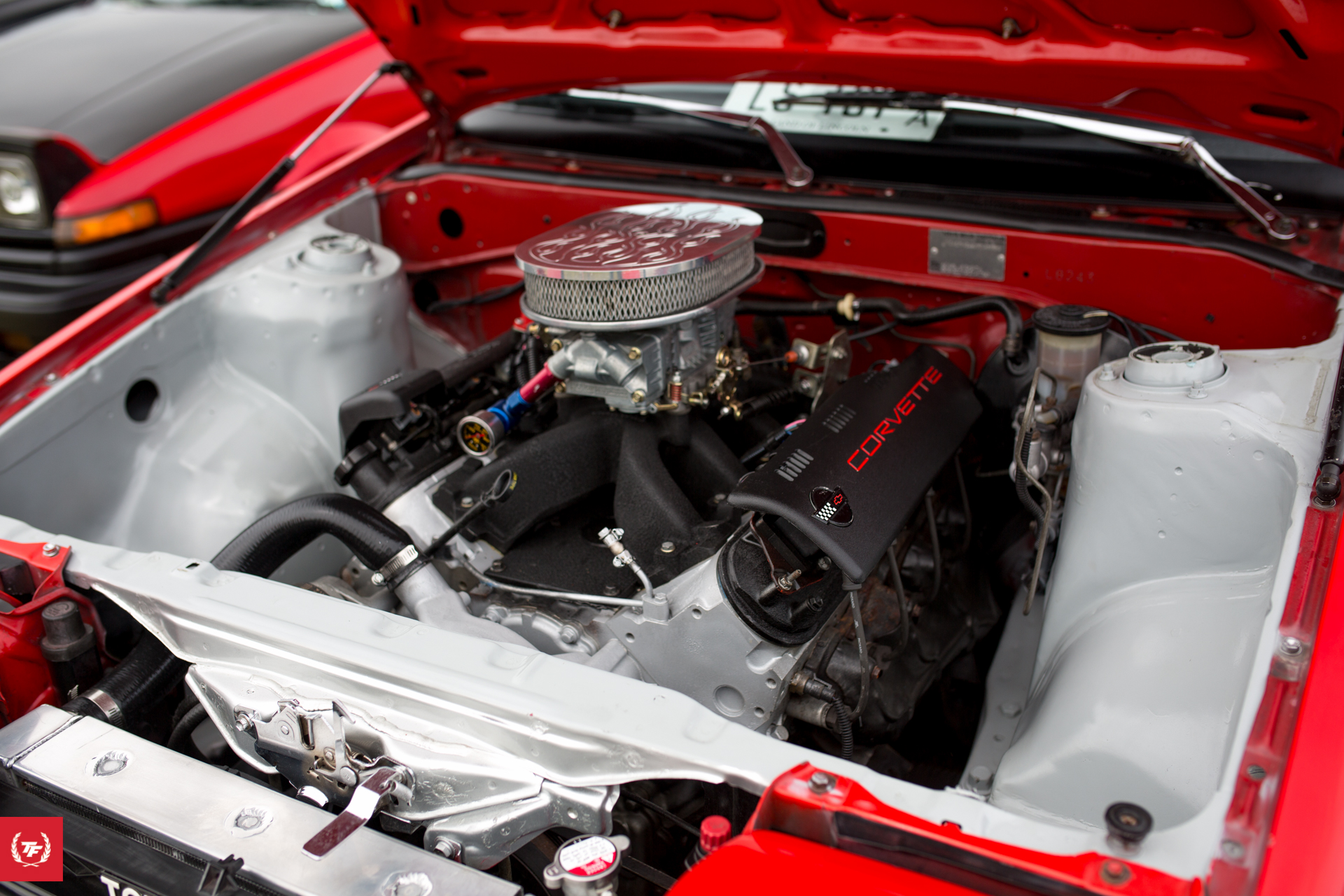 Like this one… unique for sure!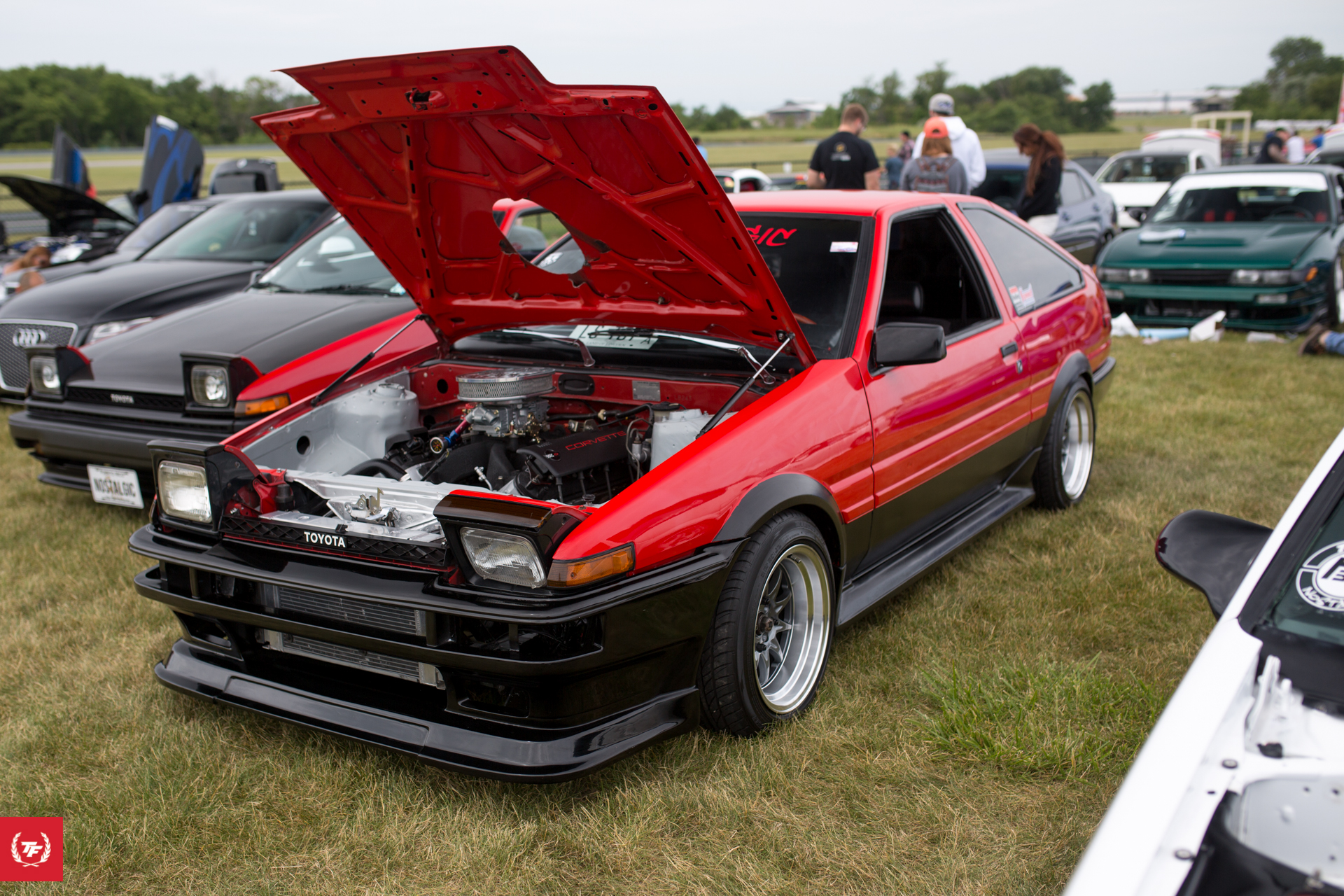 Complete with the hood cut out. 'Merica!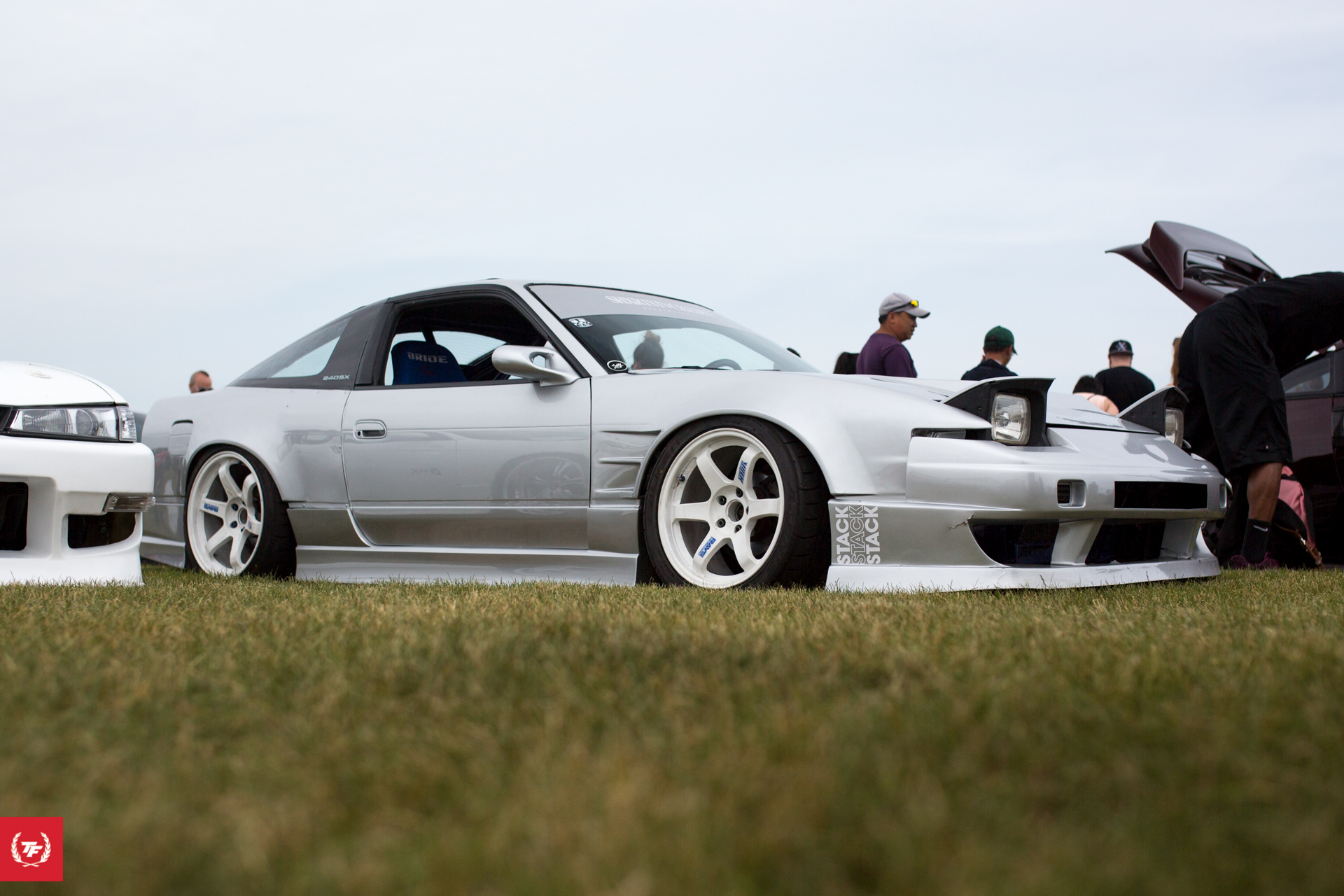 Sexy Style!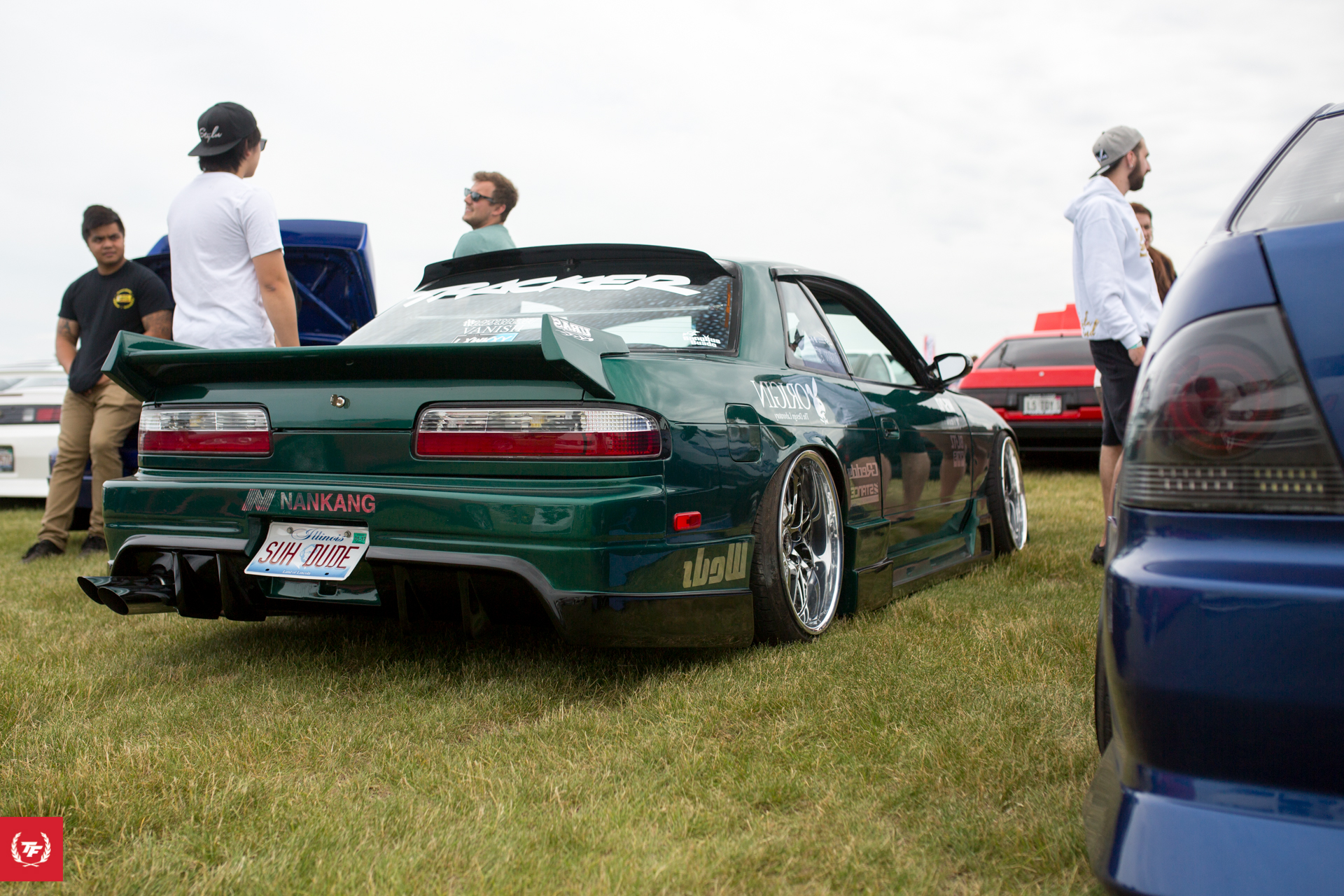 Such Dude! Origin Lab Racing Line aero done right.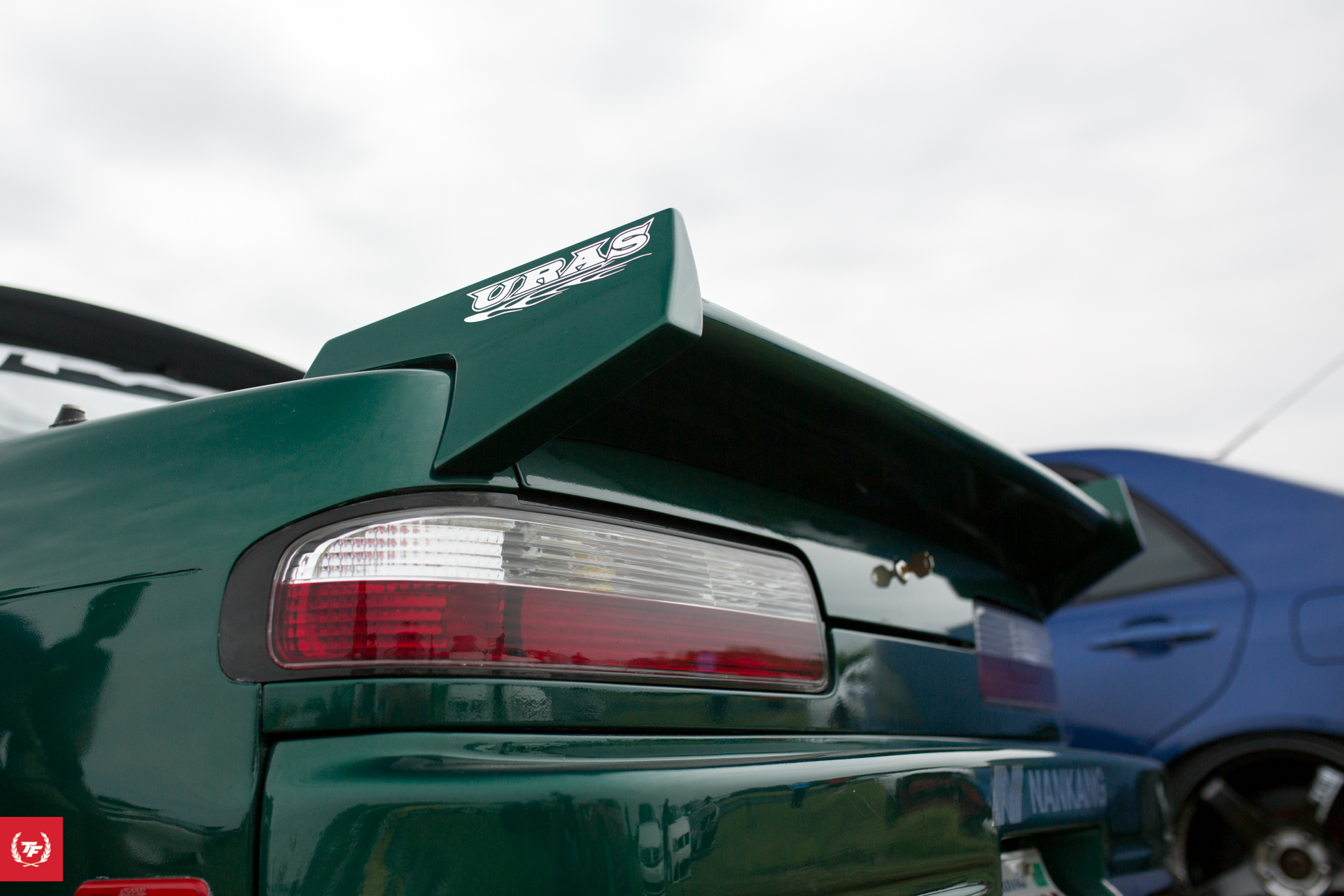 Nomuken would be proud.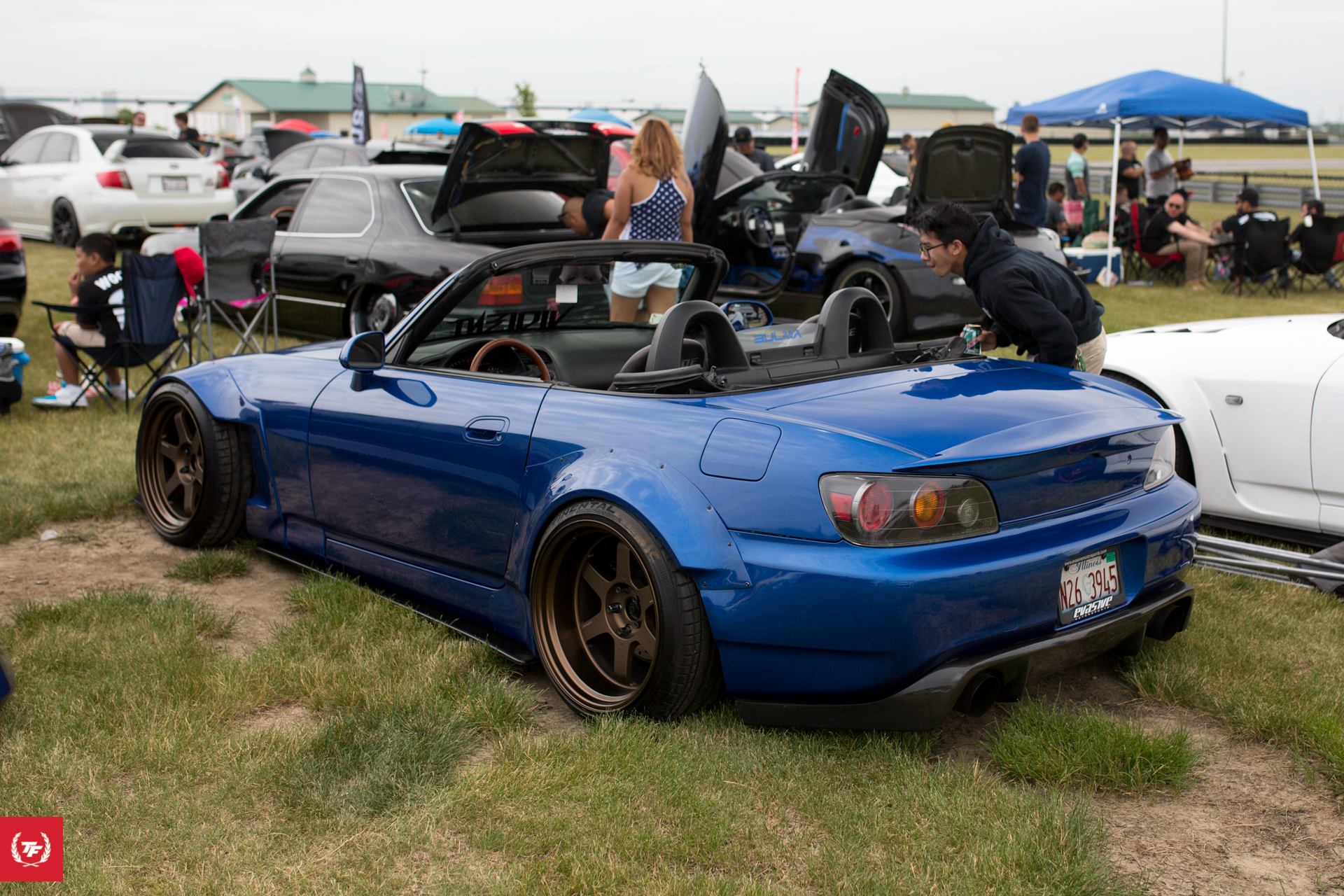 What better way to close out the post than a Chicago favorite rocking one of the best wheels ever made? TE37 (these are the V variation, type 2 to be specific. #TeamTE37).
Thanks for checking out some of the cars from the car show!
Check back for the track battle and drift post coming soon.