While the market for the E46 chassis is large, it is no where near the size of the more common import chassis', such as the S chassis. Comparing these two seems a bit unfair; the market appeal of each was aimed at an entirely different demographic, and the cars are years apart from each other technologically speaking. The E46 M3 was regarded as one of the best sports cars of all time for its superior handling and performance, and they are much more affordable to the masses now as time has gone by. The market for these cars was growing exponentially as they became more affordable so it was a no brainer for companies such as Koyorad to start developing more products for the chassis.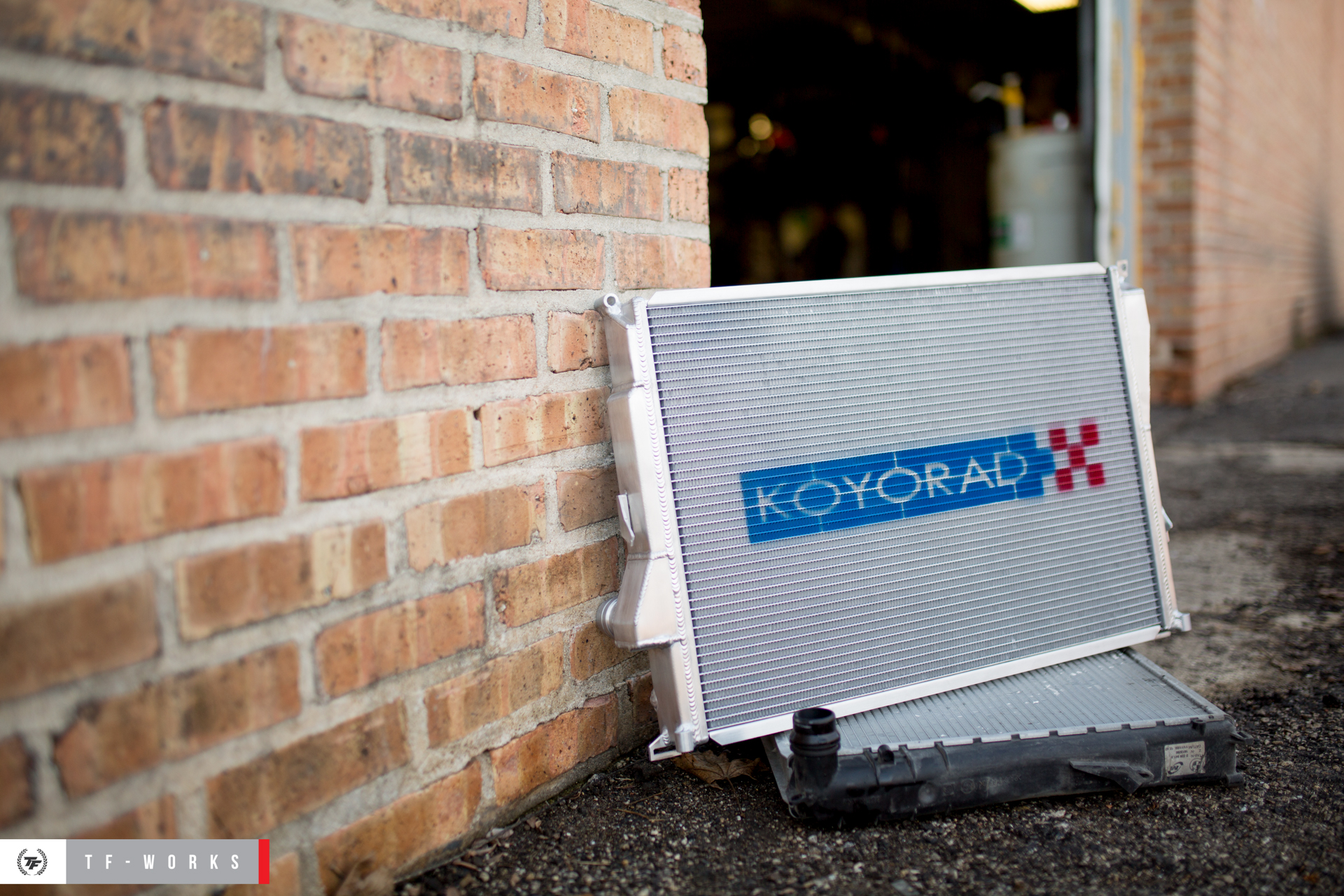 A couple of weeks ago, we acquired a previously owned E46 M3 to undergo a conversion from the infamous SMG to a standard 6 speed transmission (Check that out HERE). With the intent to track the M3, we weren't going to shy away form building it with the best products available for the chassis. Announced only a couple of months ago (December 2015), the Koyorad Racing radiator was fresh on the market and we were eager to get our hands on one for your new project car. Our friends at Koyorad graciously sent us the new radiator for our project M3, and asked us to let them know what we thought and give it a side by side comparison to the OEM radiator.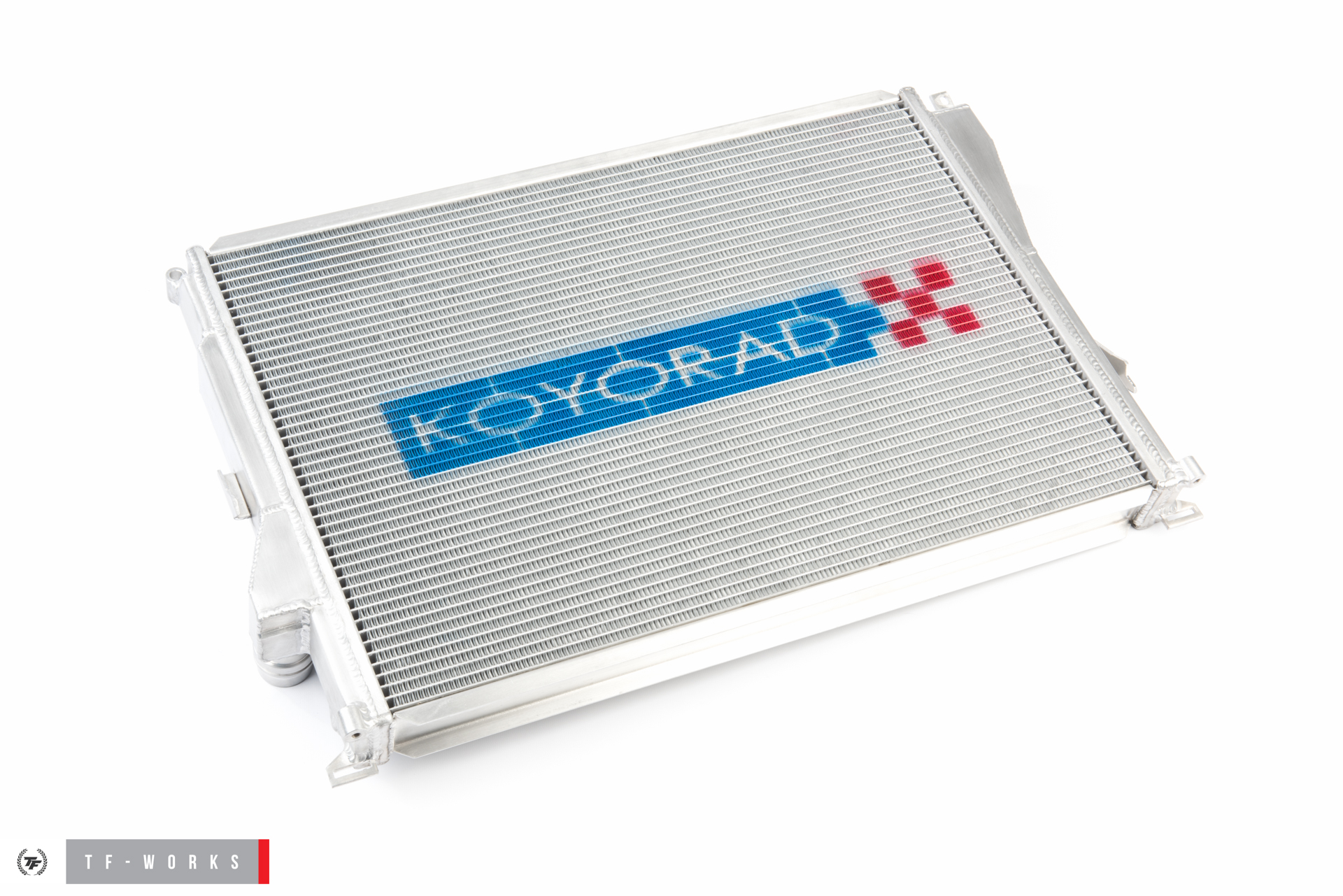 It's always satisfying looking at a brand new radiator with no bent fins.
---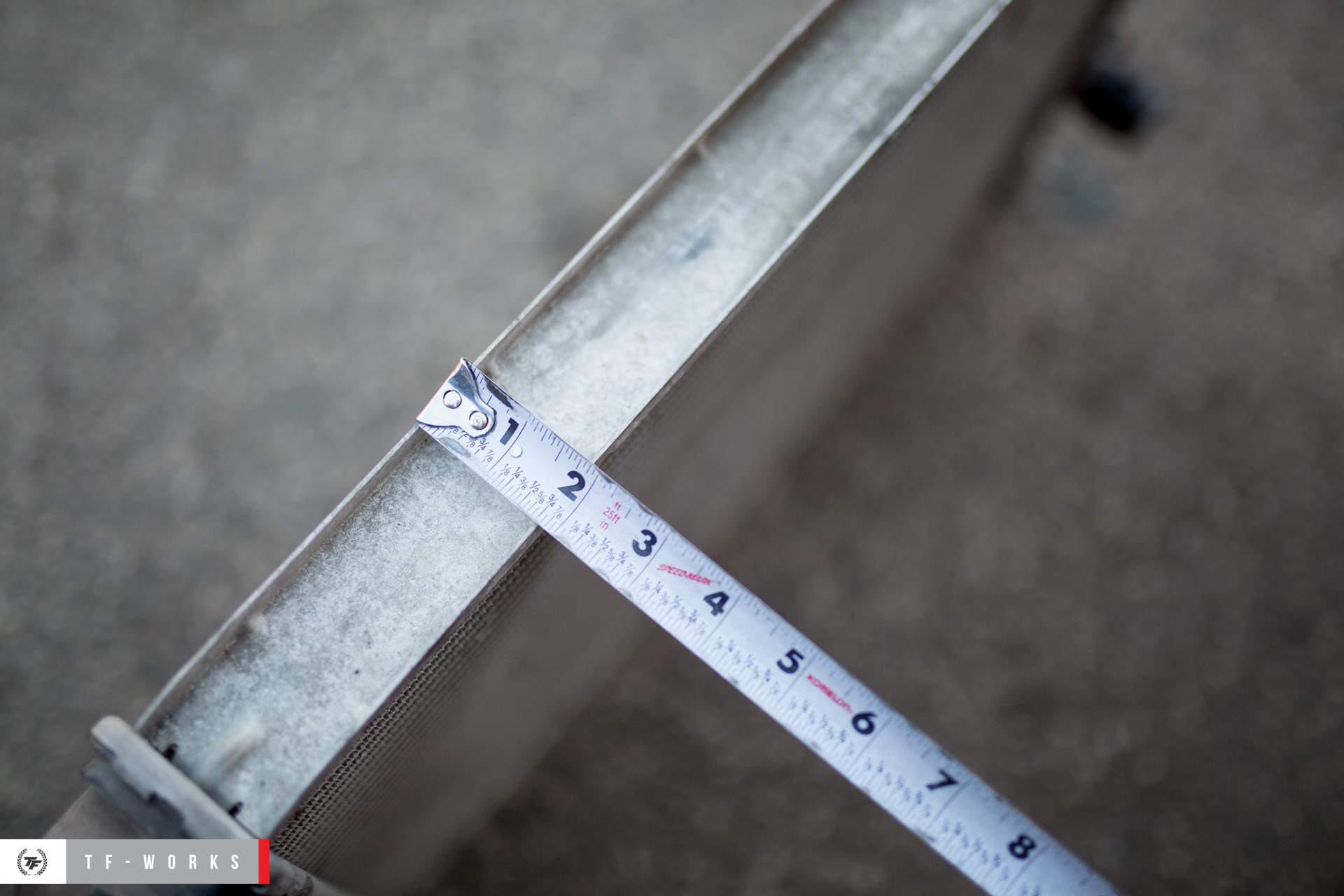 As per Koyorad's description, the replacement radiator is an OEM replacement, and fits with the factory fan shroud and is an easy install.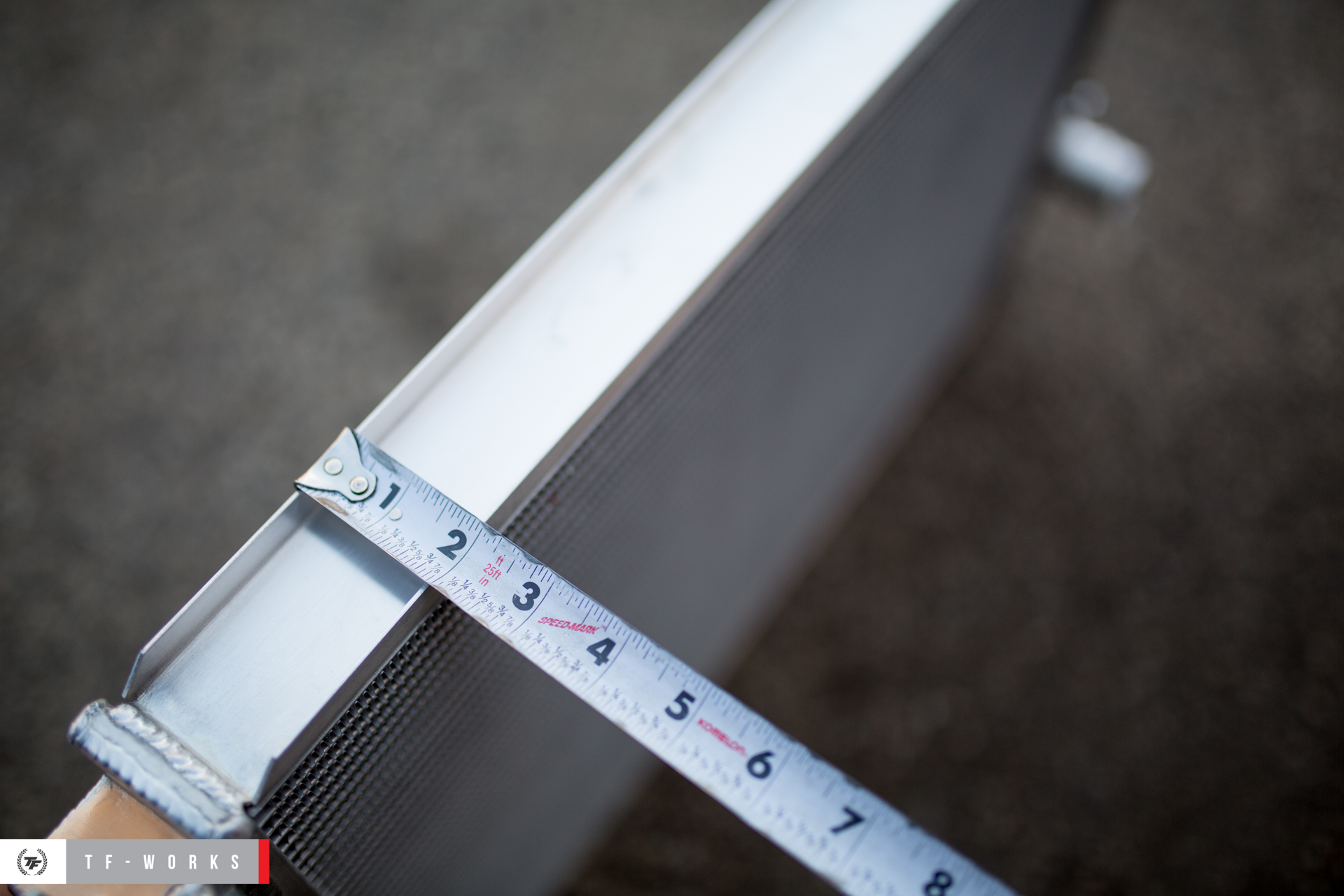 ---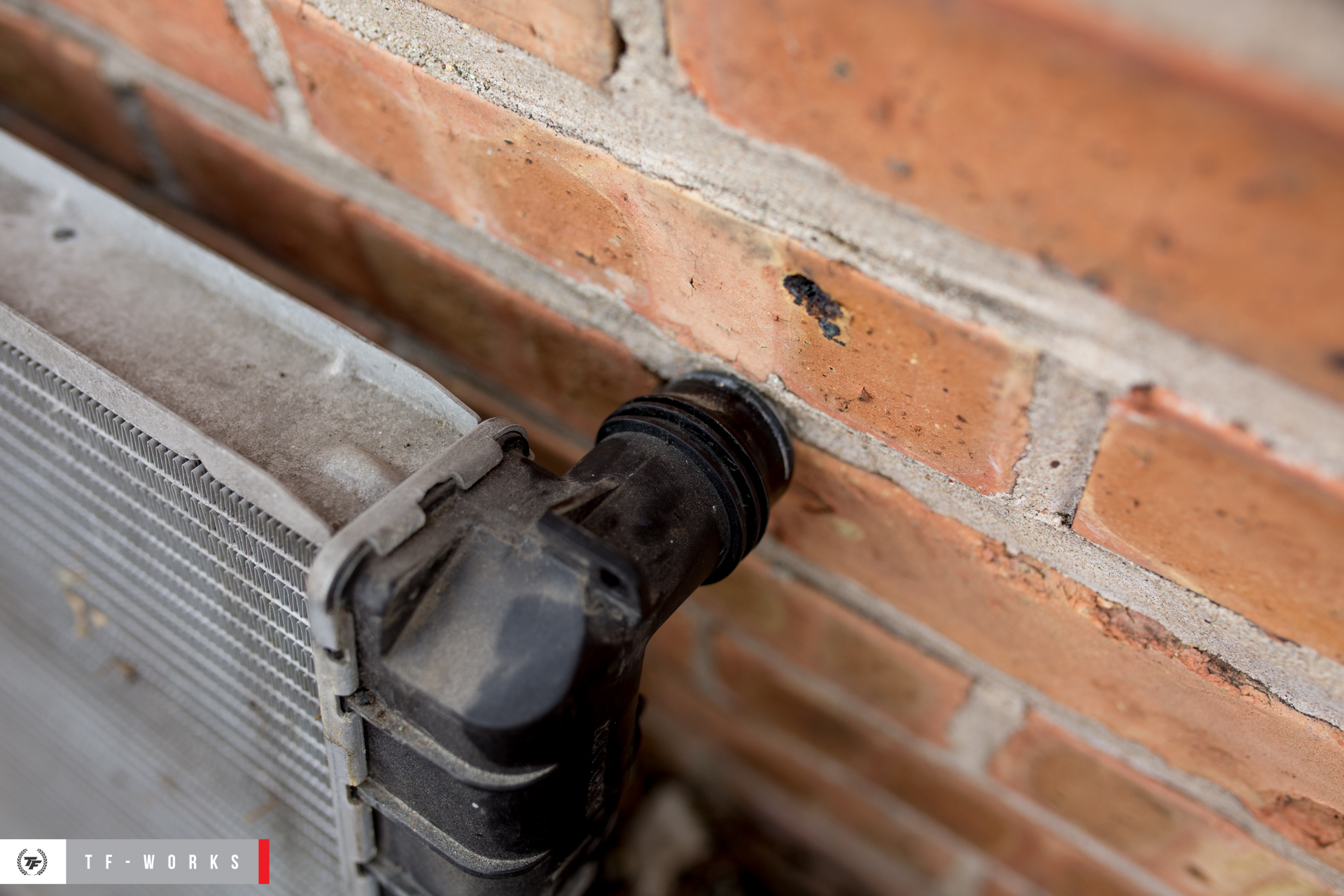 The quality of Koyorad is unmatched; there is a reason every track car here runs Koyo and has never had a problem with cooling.

---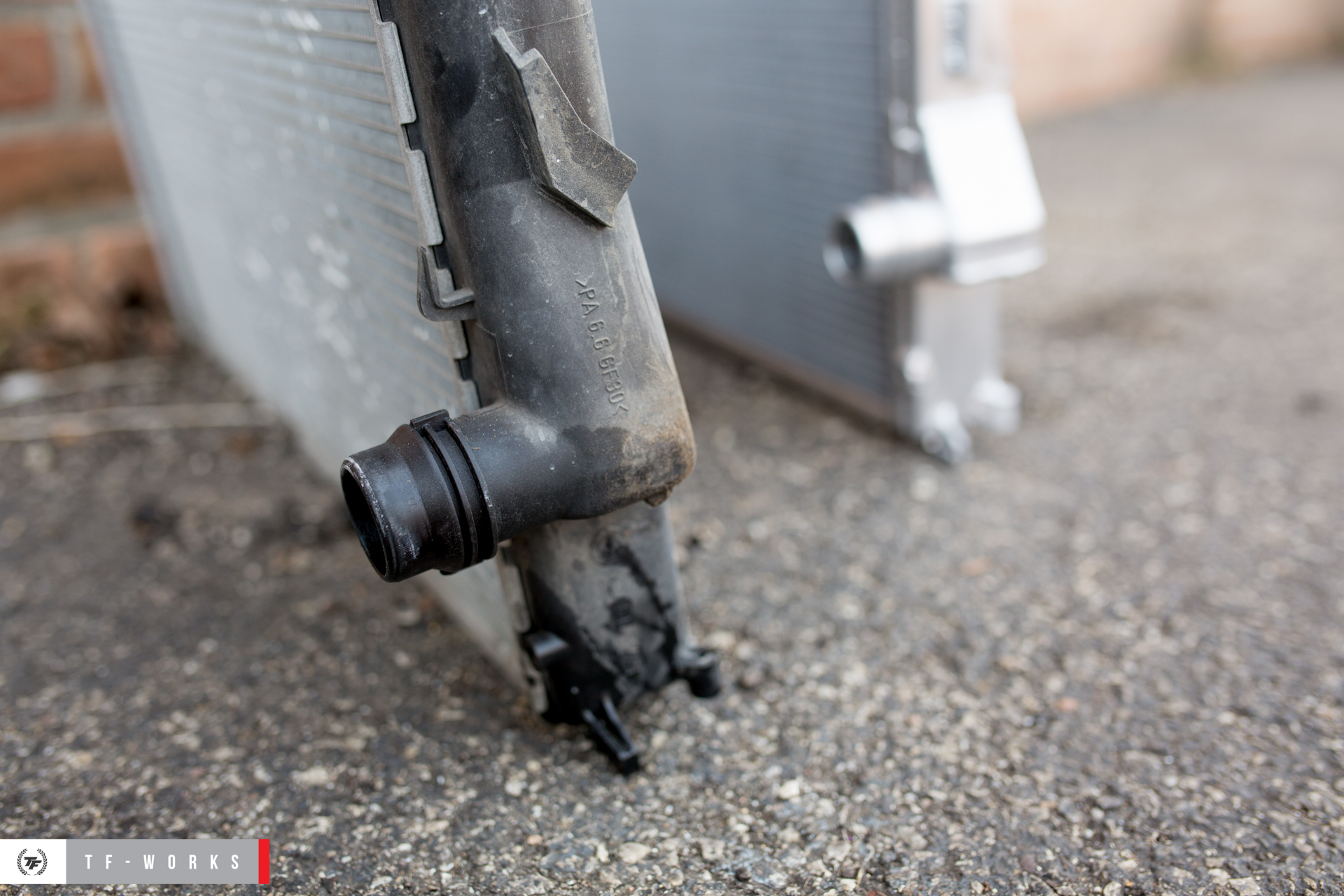 There's no question, aluminum trumps the plastic radiator tanks in every way.
---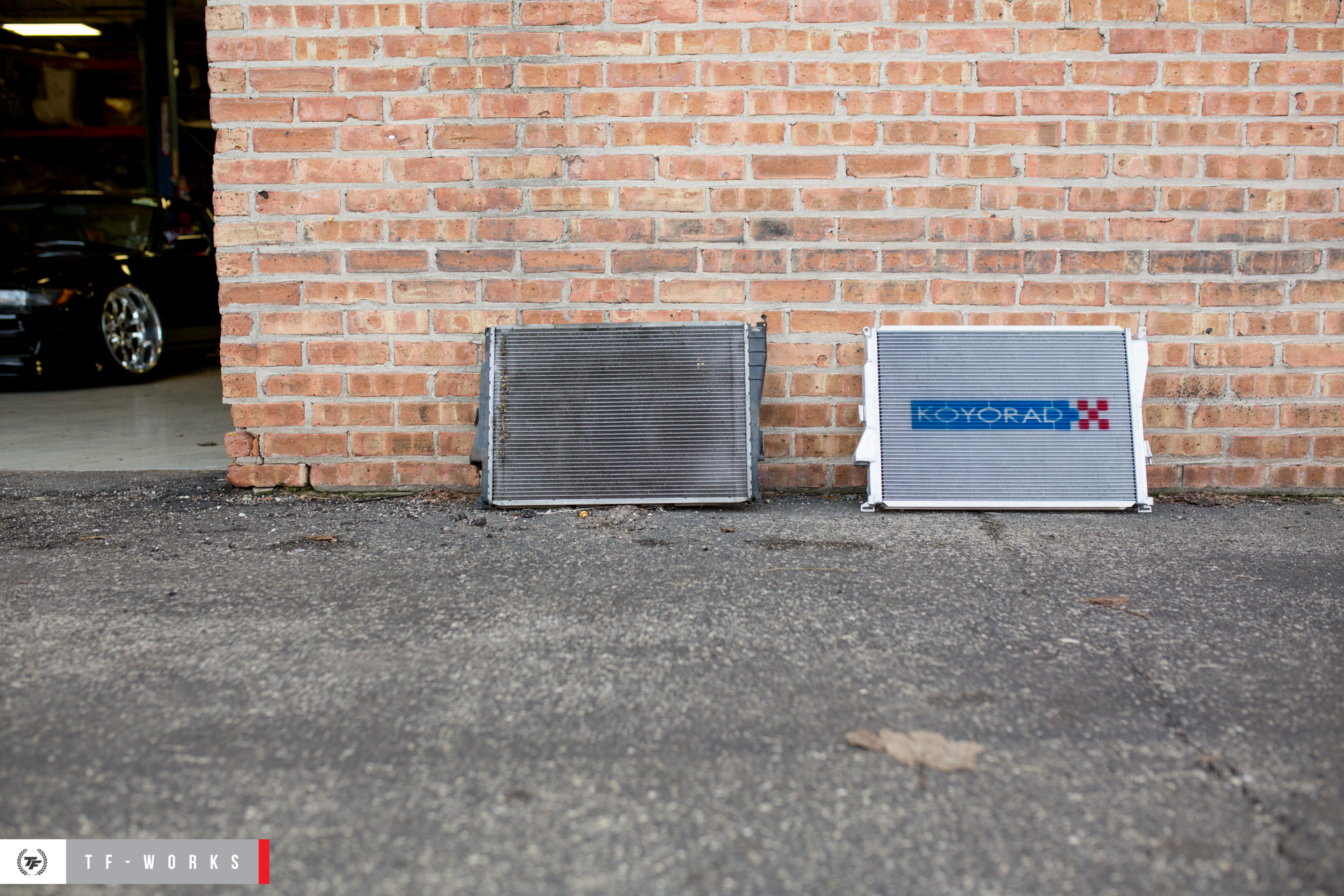 Out with the old, in with the new.
---
Keep following the M3 blog updates for the installed radiator as well as the SMG to 6 speed conversion!
Thank you Koyorad!