To pay homage to the past, WORK Wheels just released a new nostalgic competition racing style wheel, the WORK Meister CR 01!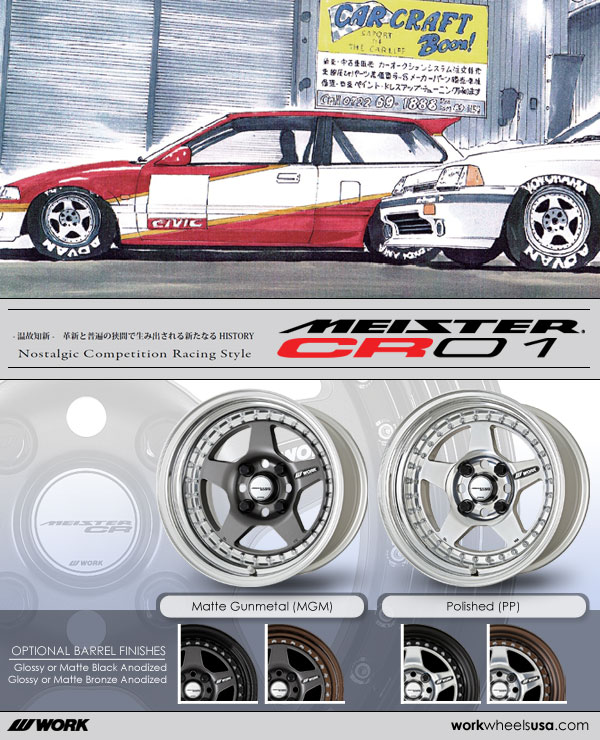 The WORK Meister CR 01 is a two piece construction wheel, utilizing a low pressure cast center disk with a spun forged step rim barrel. This wheel has a wide range of fitment for 15″ sizing, coming with widths ranging from 5.0″ through 12.0″.
Due to its two piece design, you can customize offsets within 1mm increments, allowing for fine tuning of wheel fitment. In addition, two piece wheels are stiffer and suitable for street or track use.
Check out a few of Osaka's most infamous FF cars at Osaka Auto Messe, each equipped with different variations of the new CR 01: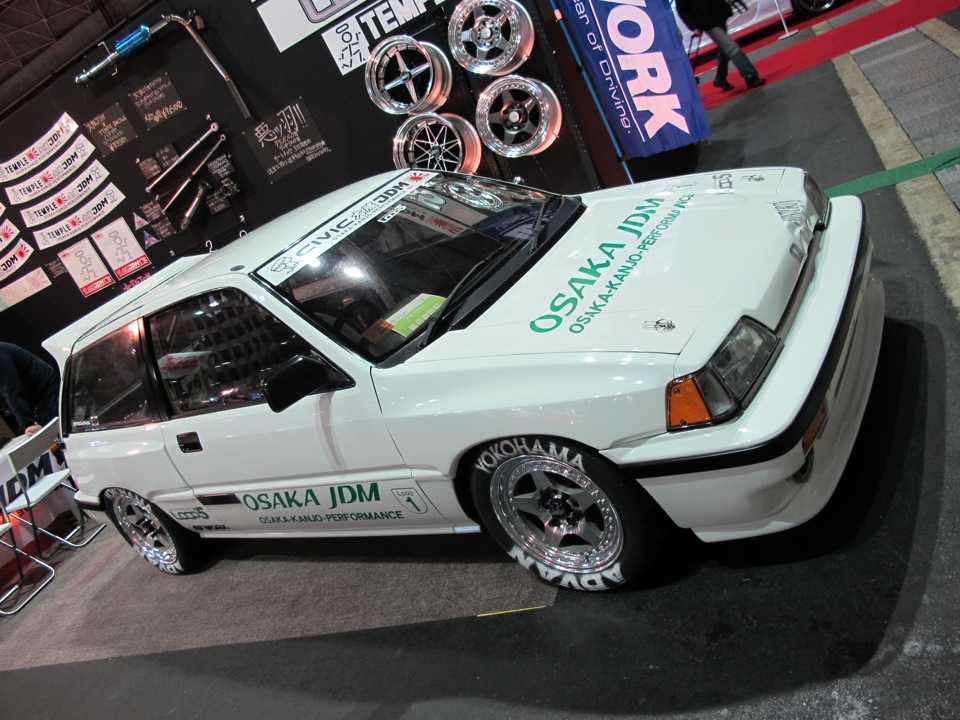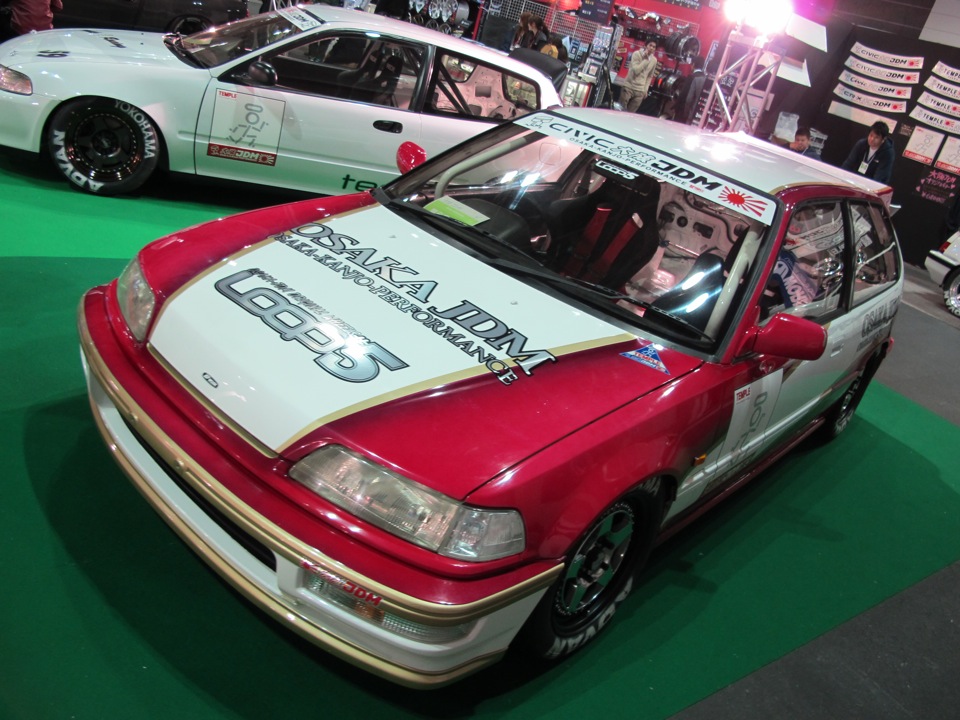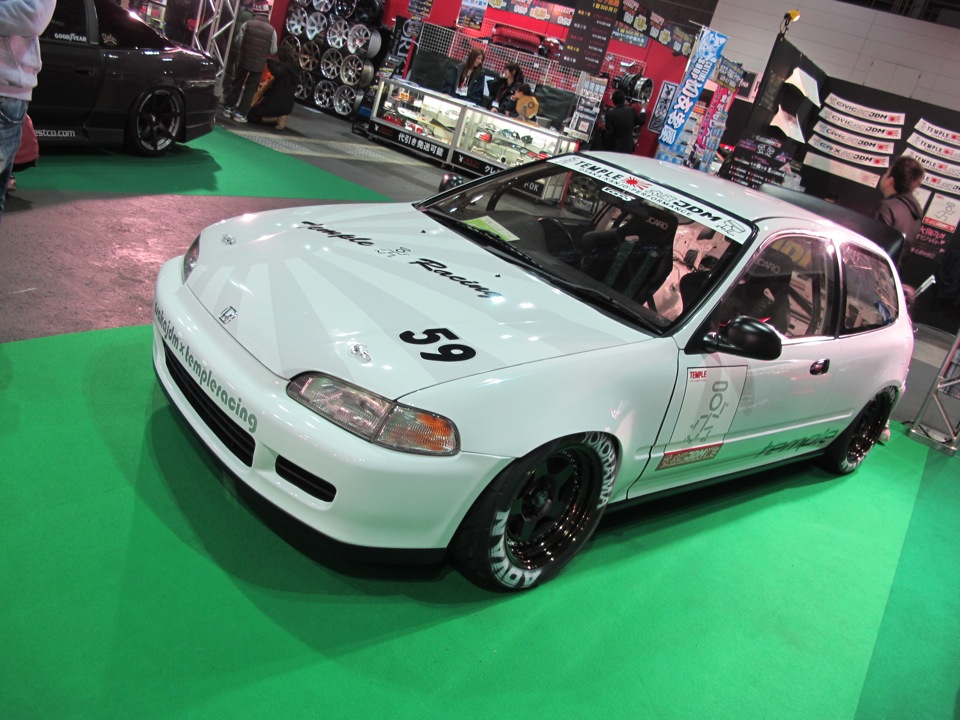 Contact us for more info and availability!