There are many Intercoolers nowadays that advertise how large they are….  but what you should really be asking yourself is what do I need for my car and most importantly, how efficient is it.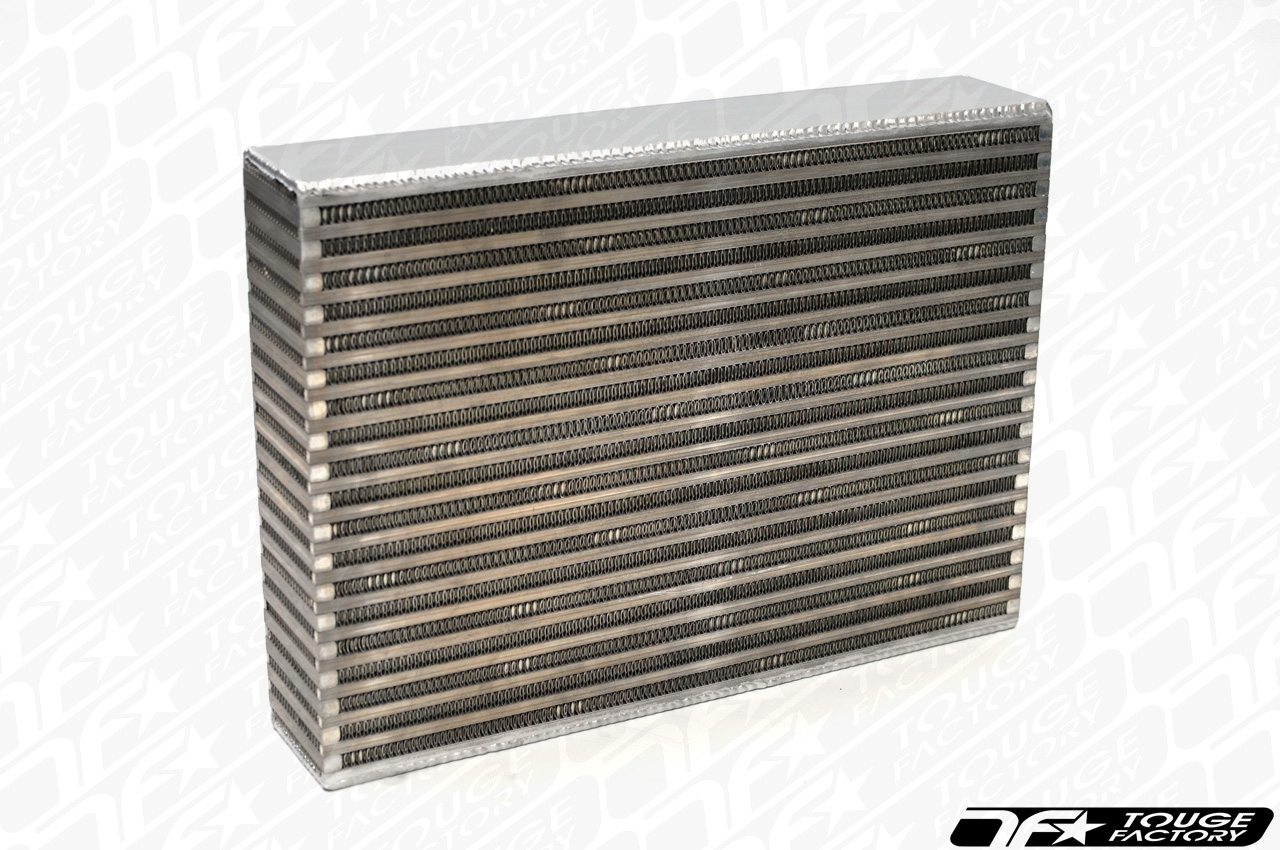 Touge Factory now offers Bell Intercooler cores for your custom intercooler setup.  Whether you're doing a V-mount / Mid-mount  or just standard OEM location with higher flow capacity…  we have it covered.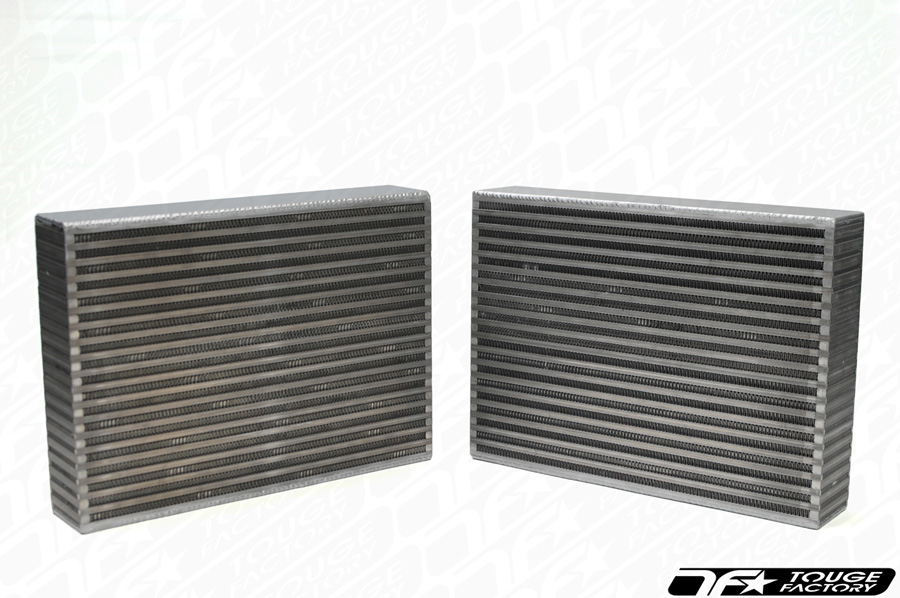 Why did we choose Bell Intercoolers as our intercooler core supplier?
That is what they do, and they do it very very well… with over 3 decades of testing.  Over 3,000+ different core sizes are available and kept in stock, it makes TFworks' life easier when a custom intercooler setup is at hand.  Whether you need an intercooler setup for a 50hp engine or a 5,000hp engine, Bell Intercoolers has you covered.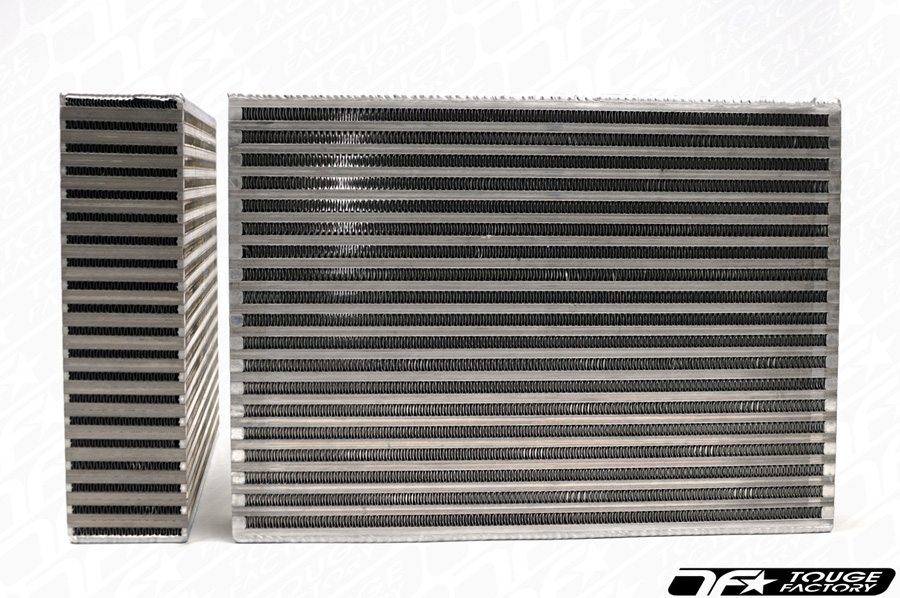 All Bell Intercooler cores are US-Made and vacuum-brazed.  This quality ensures the highest boost pressure capacities and efficiencies for maximum performance.  All Cores are covered by a one year warranty!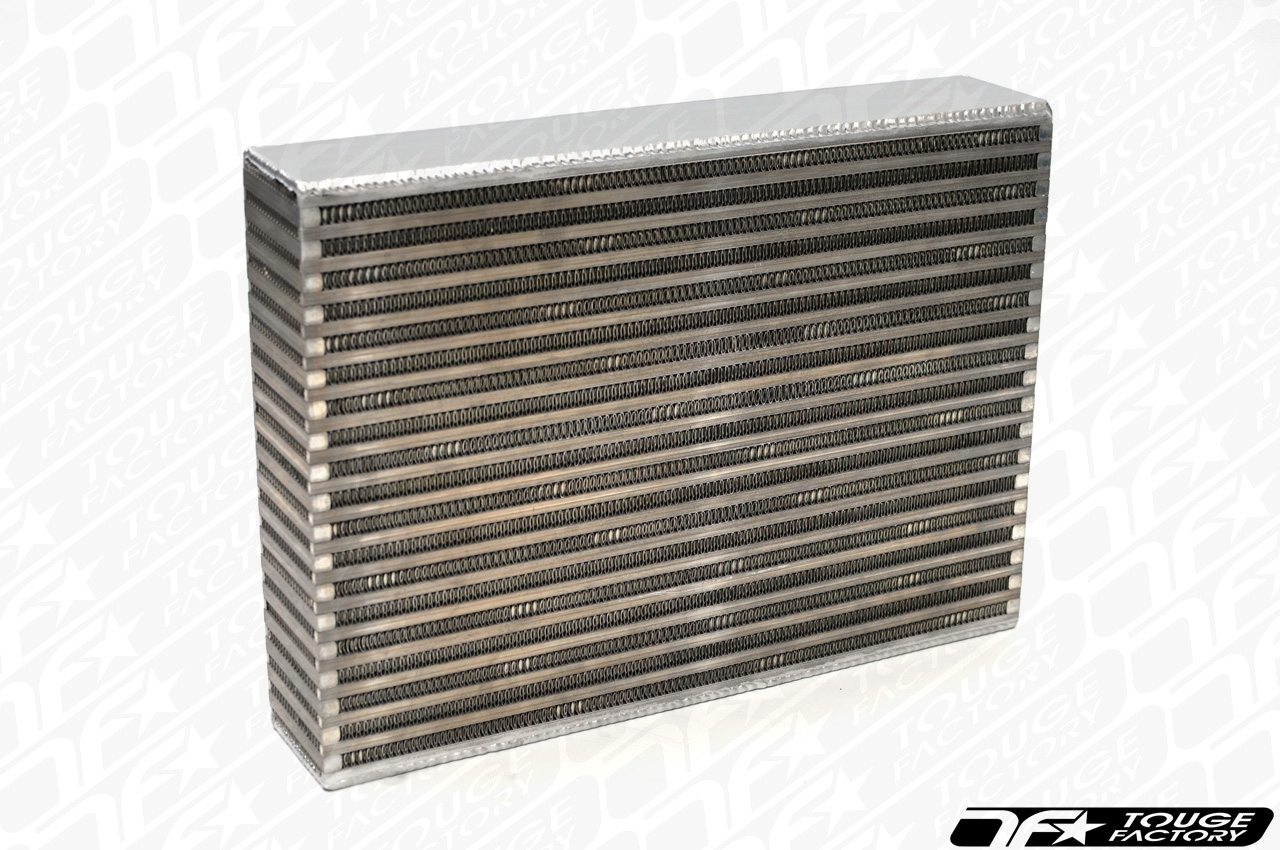 There are many factors that are involved when doing a custom intercooler setup… primary factors being Frontal Area / Plate Area / Ambient Air Quantity / Tube Length etc.
Contact us for your custom intercooler setup!